Have you ever had Garlic Confit? Even if you are shaking your head "no", I can pretty much guarantee that you have and it was what made a restaurant dish superb. Now you can make it at home!

Garlic Confit is a condiment that adds flavor and sophistication to any dish. Gentle garlic flavor without overwhelming. So mild, in fact, that you can eat it straight up off an antipasto platter or spread on a crusty slice of bread.
I made a new year's resolution this year. It was to prepare one recipe from a beautiful cookbook at least once every two weeks. The plan is to flip to a random page and make whatever is on it, no exceptions, in hopes to go out of my comfort zone and learn new techniques.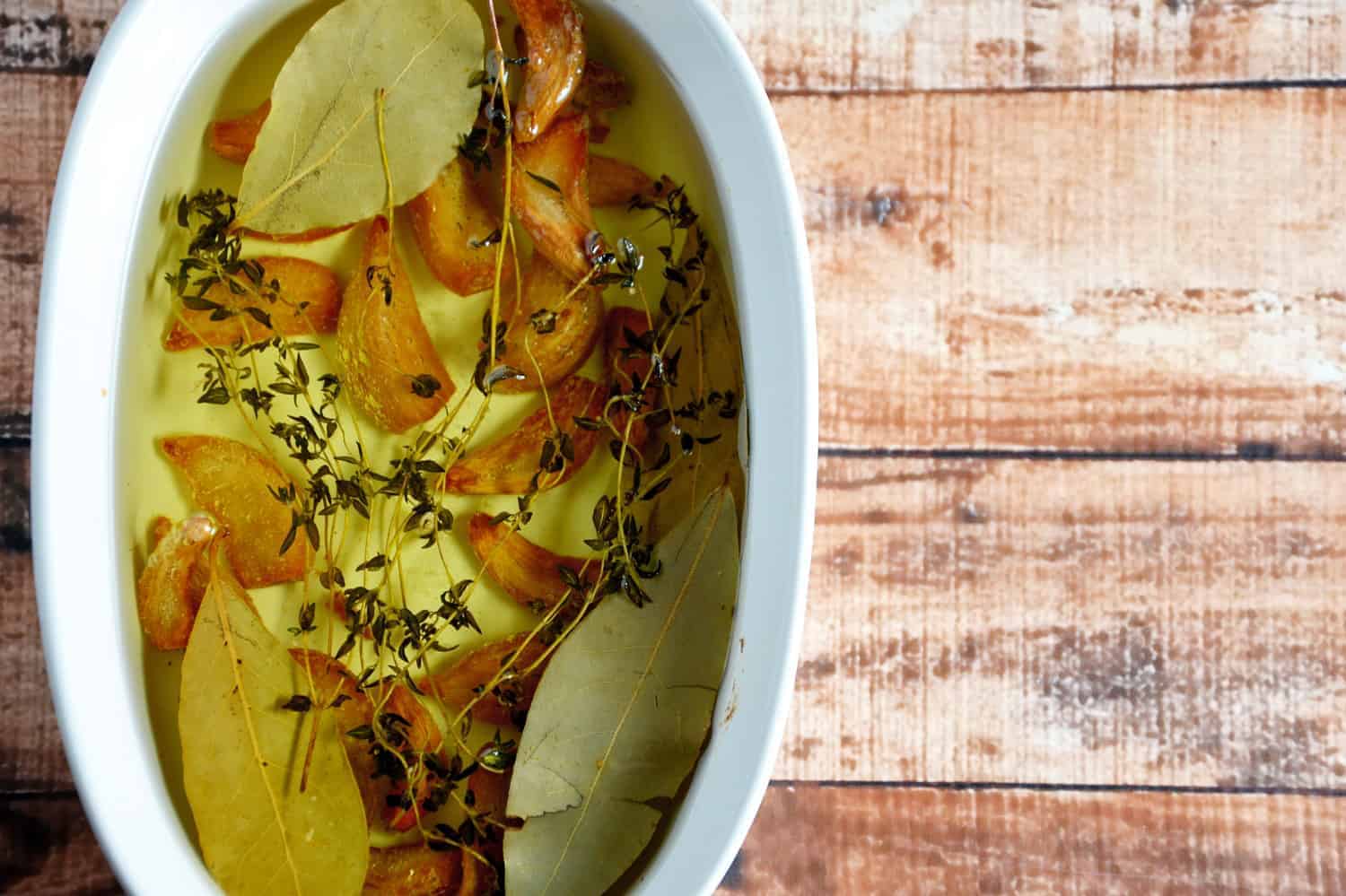 I'm two weeks in and so far, I've reached my goal! In fact, I've doubled my goal if we are getting technical. I then, very quickly, failed miserably… LOL. Stupid New Year's Resolutions!
My sister gave me a cookbook from one of her favorite restaurants, Gjelina, in Venice, California. The recipe I flipped to was Broccolini with Red Wine Vinegar. Those pink tinged pieces are the garlic confit seasoned with red wine vinegar.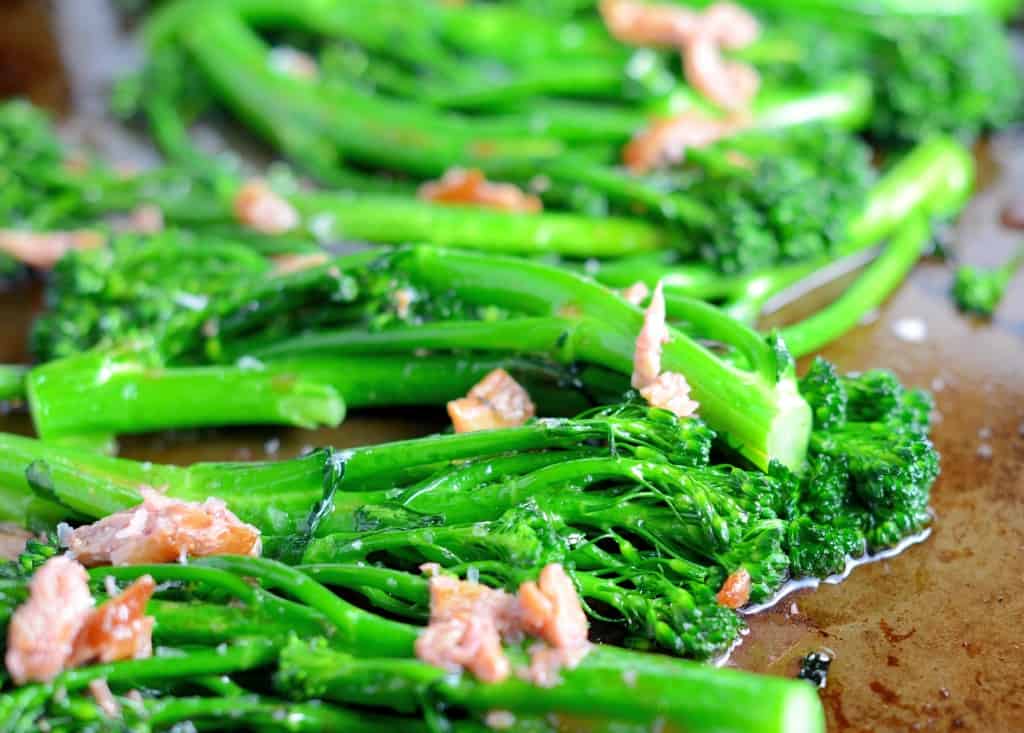 Simple enough, but it did require garlic confit. I adapted their version based on my experience. I used in two dishes and ate a few bites along the way, so it only lasted about a week, but kept in an airtight container, it stays fresh up to 3 weeks!
How do you make garlic confit? It is relatively simple. Like many base recipes and condiments you need to start with quality ingredients. For garlic confit, having a solid and delicious olive oil is imperative.
Some imported olive oils are mixed with vegetable oil since real olive oil is so precious. If bottled in another country where ingredient list standards might not be as stringent at the states, you could possibly be getting this blended oil. If the price is too good to be true, then perhaps it is?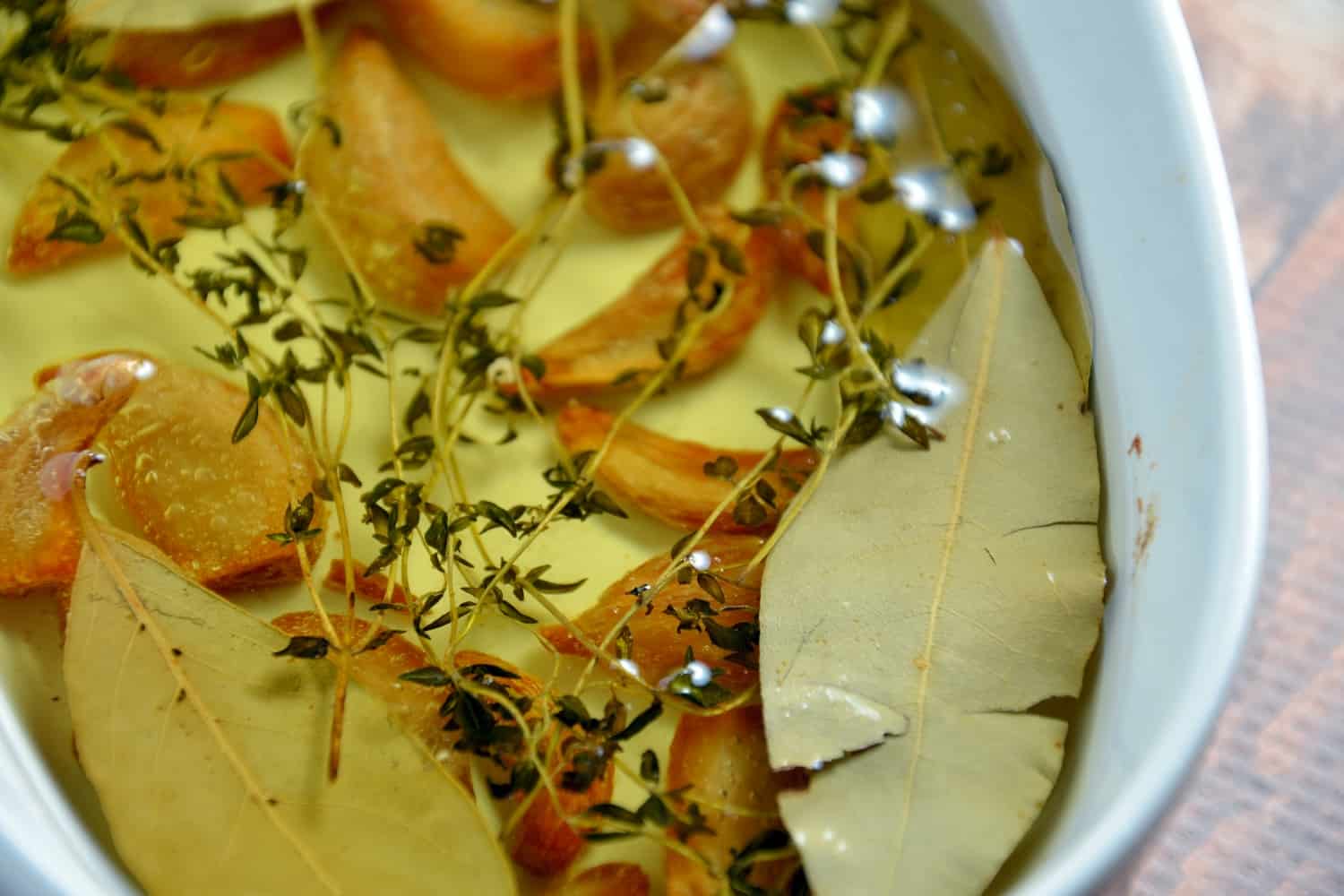 Even though there are some splendid olive oils from groves dating backs hundreds of years in Spain and Italy, I generally get mine from California
. Slightly spicy, thick and sweet, it is the perfect balance of taste and price for my everyday kitchen.
First press will have the most flavor and look almost cloudy. Don't let your "good" olive oil sit around for too long. It is a fresh ingredient and will go rancid at some point.
Use this "good oil" in recipes that rely on olive oil as their primary fat or are uncooked. So bread dips, salad dressings and things like confit recipes.
Here are more perfect antipasto platter recipes: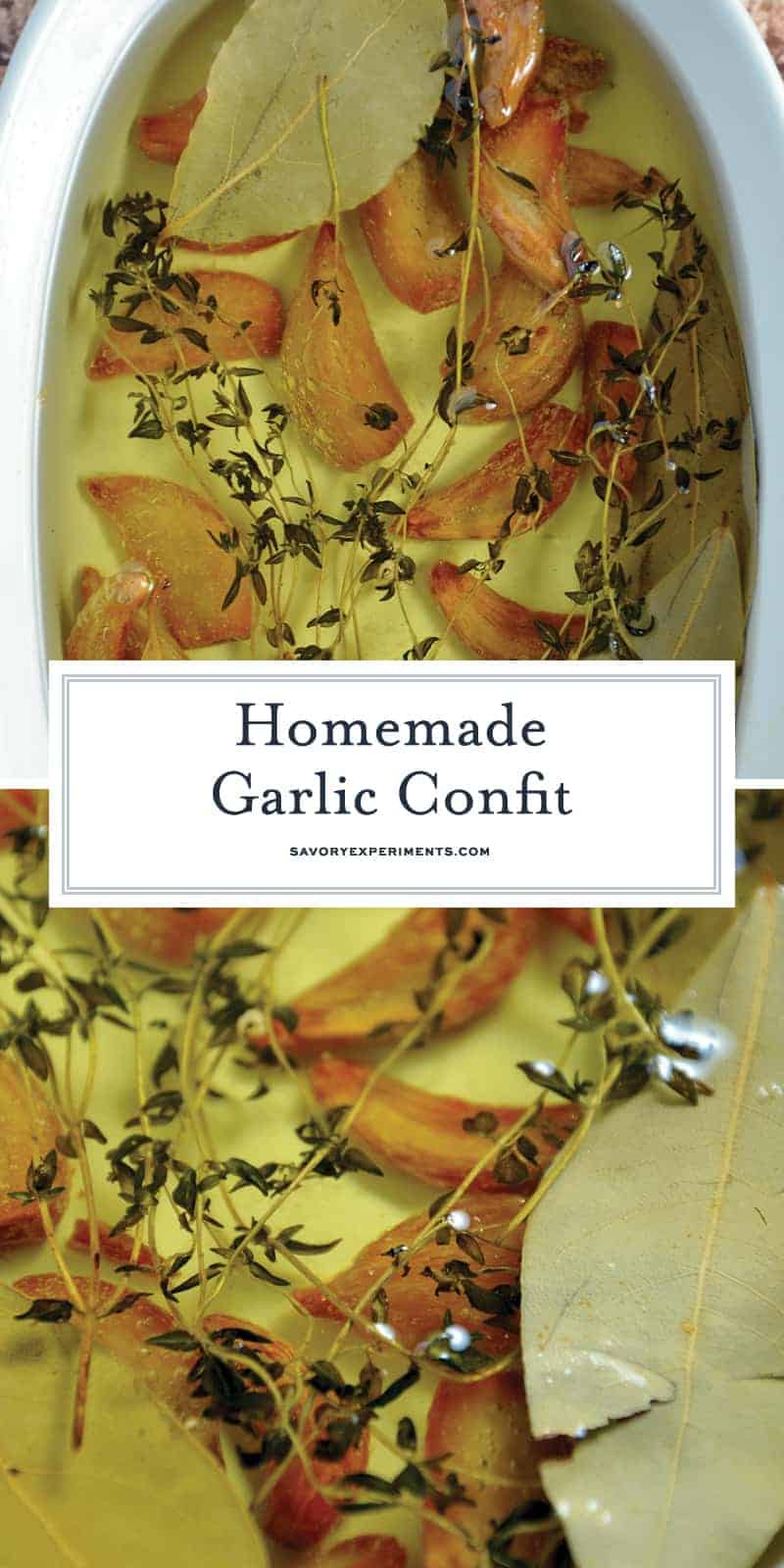 CONNECT WITH SAVORY EXPERIMENTS!

Be sure to follow me on social media, so you never miss a post!

Facebook | Twitter | Youtube
Pinterest | Instagram

Get our FREE 8 Day E-Course on How to Be a Better Home Cook. Sign up HERE!