This eggnog fudge recipe is buttery, creamy Christmas perfection made with an eggnog base, marshmallow cream, white chocolate and seasonal spices.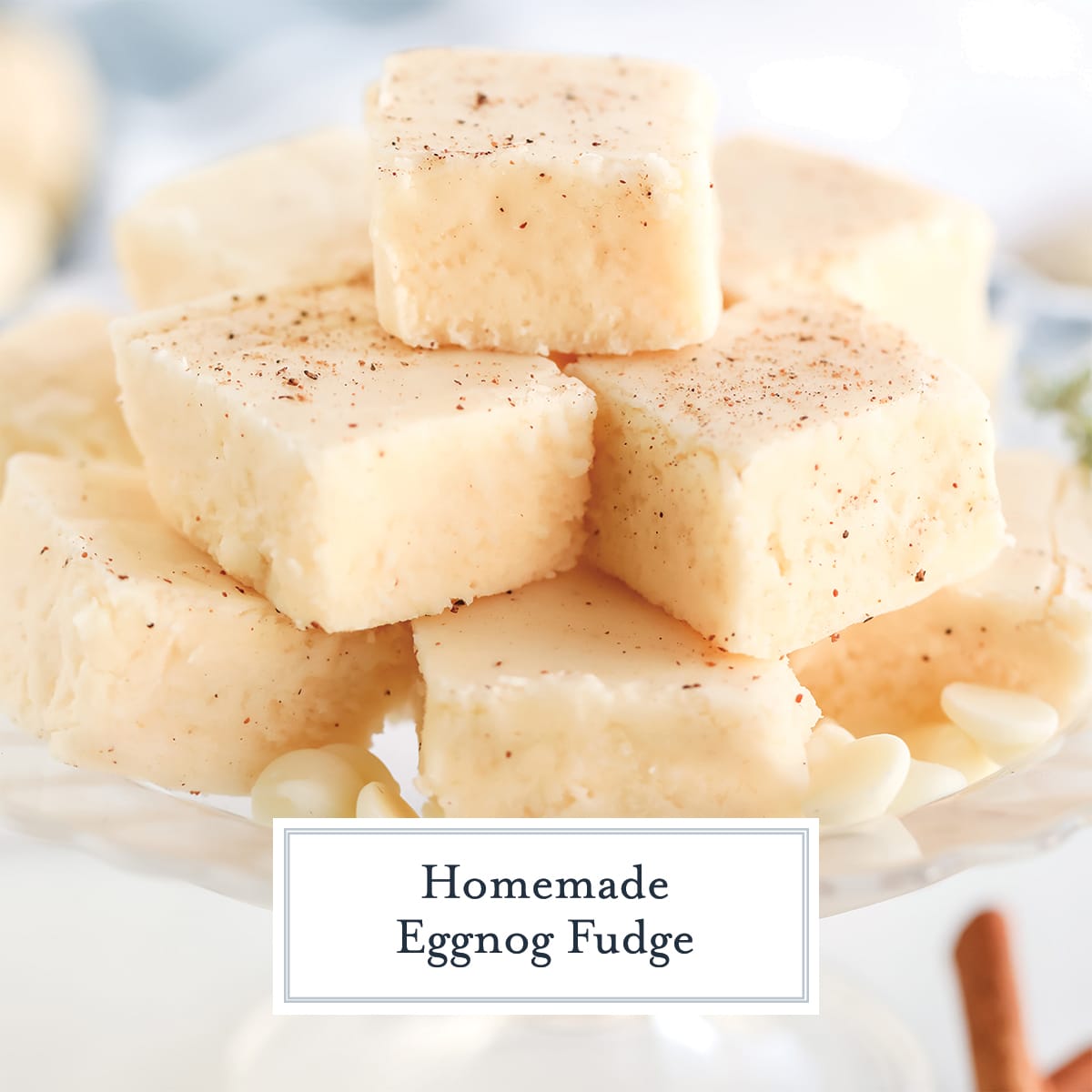 When you combine two of the holiday's most popular desserts, your guests don't have to choose!
What is eggnog?
If you haven't tried eggnog before, you are missing out! Eggnog is a smooth, creamy beverage made from eggs, milk, vanilla, nutmeg, sugar and heavy cream.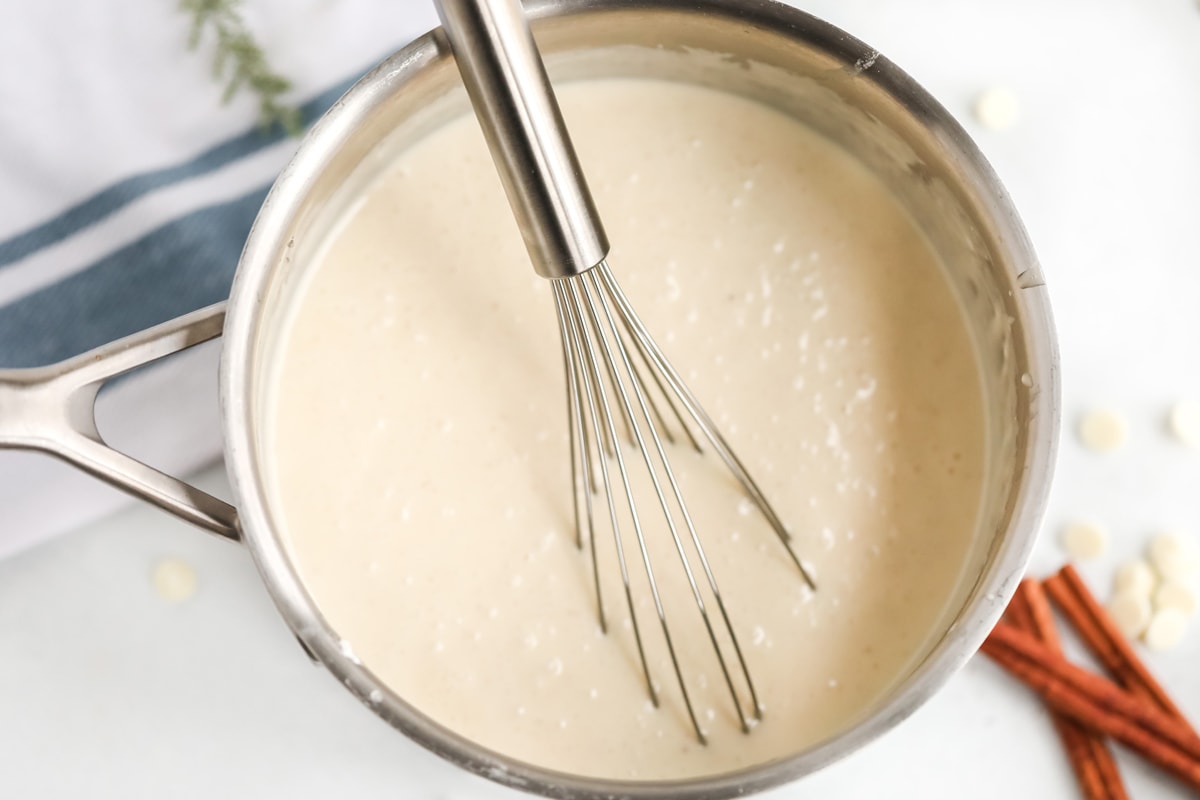 It is traditionally served cold and enjoyed around the holiday's as a dessert. Some people enjoy their eggnog spiked with alcohol, but most recipes are kid-friendly and alcohol free.
Eggnog is surprisingly easy to make, but also readily available in the store if you prefer a shortcut.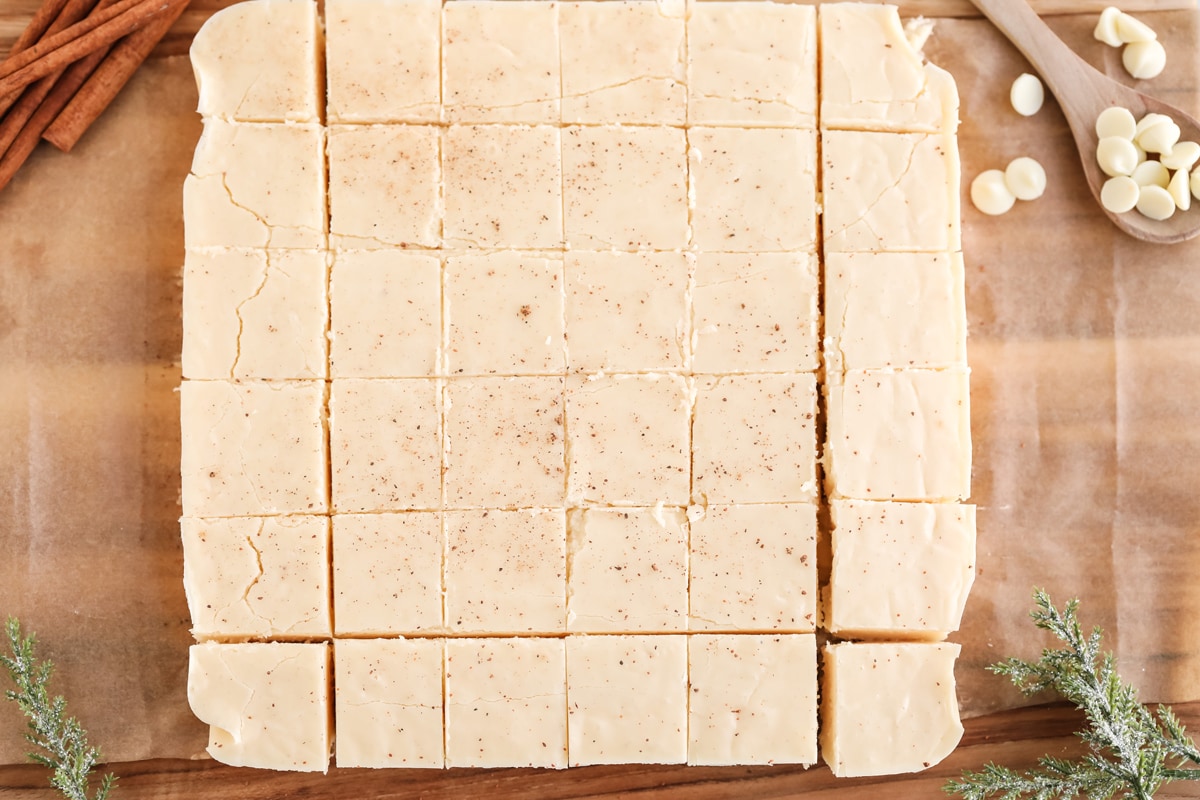 Making homemade fudge
Making your own fudge can seem intimidating, but it's very easy! For this recipe, we are going to use a marshmallow cream base which is popular in many fudge recipes because it is extremely forgiving and gives the fudge an amazing creamy texture.
Using marshmallow cream to make fudge keeps the fudge moist and super soft. It protects the sugar from over crystalizing so is a great base ingredient for any homemade fudge recipe.
The key to making eggnog fudge at home, is cooking the mixture just until it reaches the "soft ball" stage. 114 to 115 °C (237 to 239 °F) You can use a candy thermometer for a fool proof batch or estimate by allowing the mixture to reach a full, rolling boil for about 4 minutes.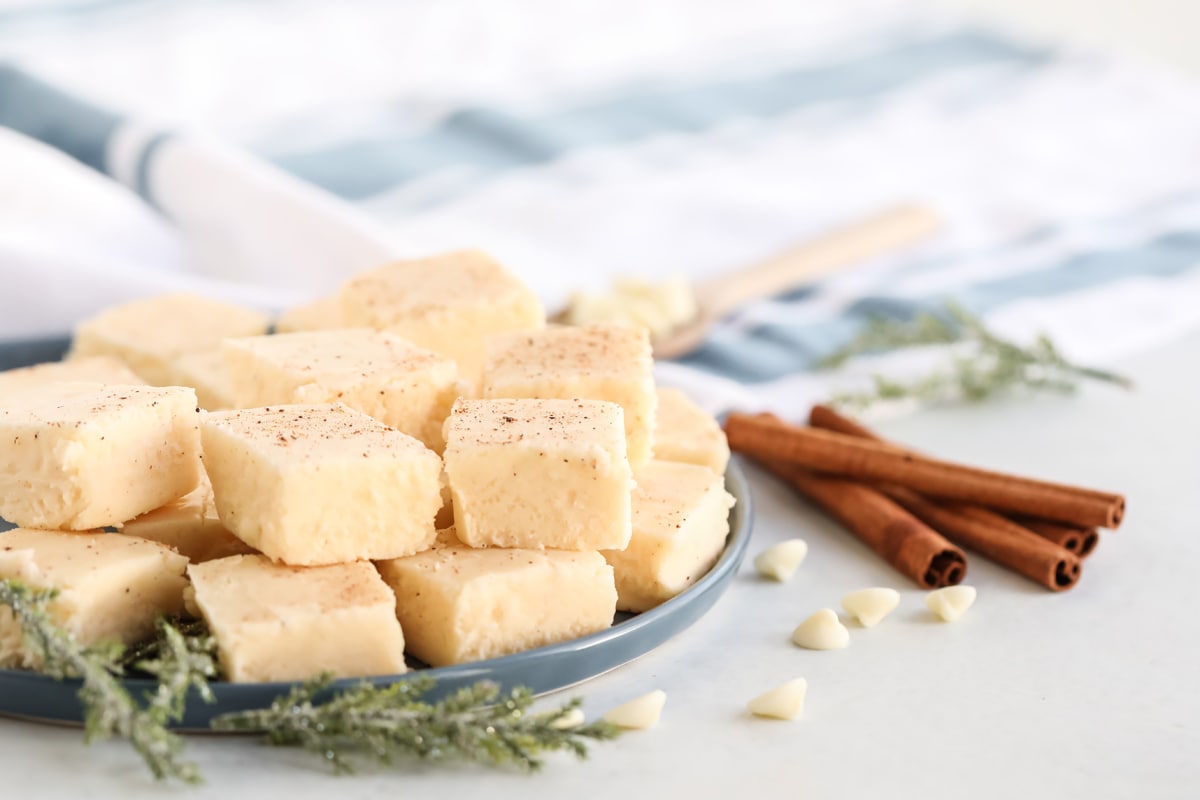 Many people make the mistake of starting the timer when the mixture is simmering around the edges, but to get your fudge to set properly it is important to wait for the center to be at a full, rolling boil as well as the edges.
What kind of eggnog should I use?
For this recipe, you can use either store bought or homemade eggnog. I prefer to use alcohol free for a more subtle flavor.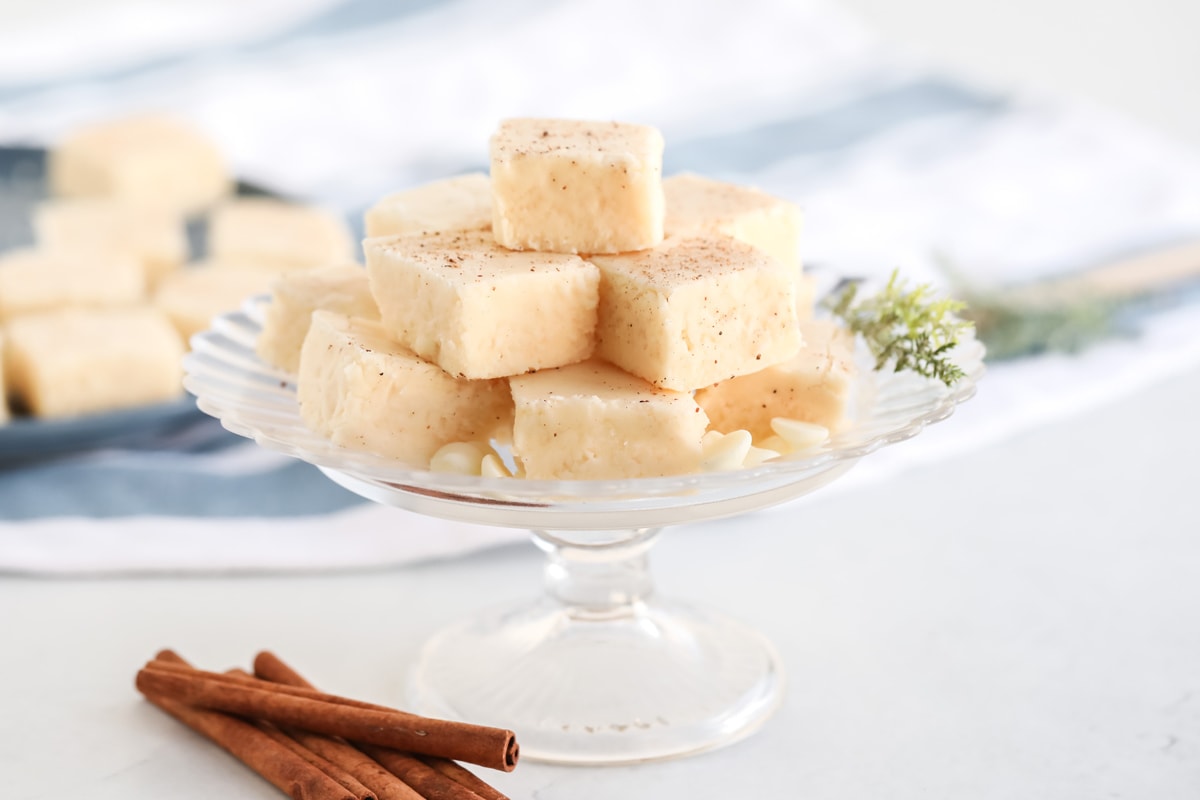 If you want to add a bit of rum flavoring without adding alcohol, you can use rum extract. A little goes a long way so you would only need about ¼ teaspoon.
Freezing Eggnog Fudge
The best thing about this recipe is it can be made in advance and keeps very well! To store this fudge, keep in an airtight container for up to 14 days. Fudge does not need to be stored in the refrigerator, in fact, cold air can actually dry the fudge out.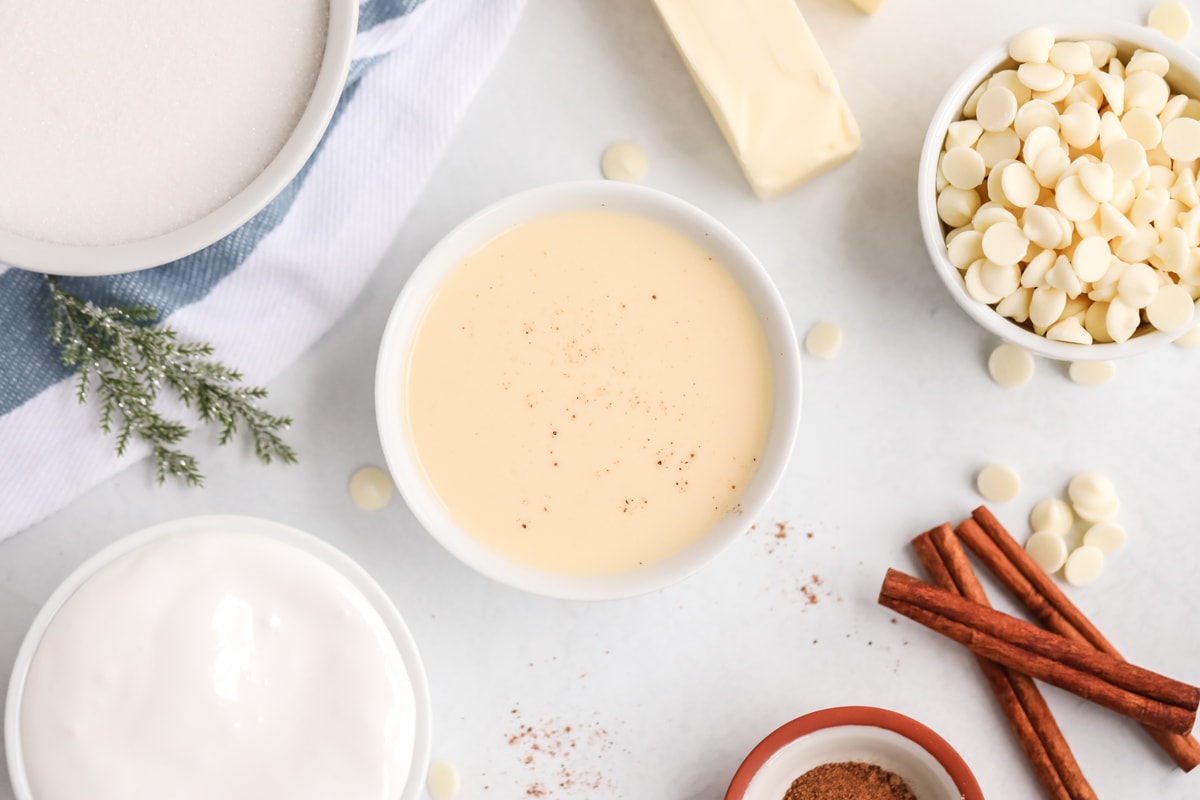 You may have heard the shelf life of fudge is a bit longer, but when you are making fudge at home you need to enjoy it a little sooner.
This eggnog fudge recipe can also be frozen to enjoy long after after the holiday party! When freezing homemade fudge, I like to double wrap it in freezer safe packaging to prevent freezer burn.
I prefer to freeze fudge in a large block, rather than pre-cutting it. I feel this protects the inside better and ensures the freshest taste possible.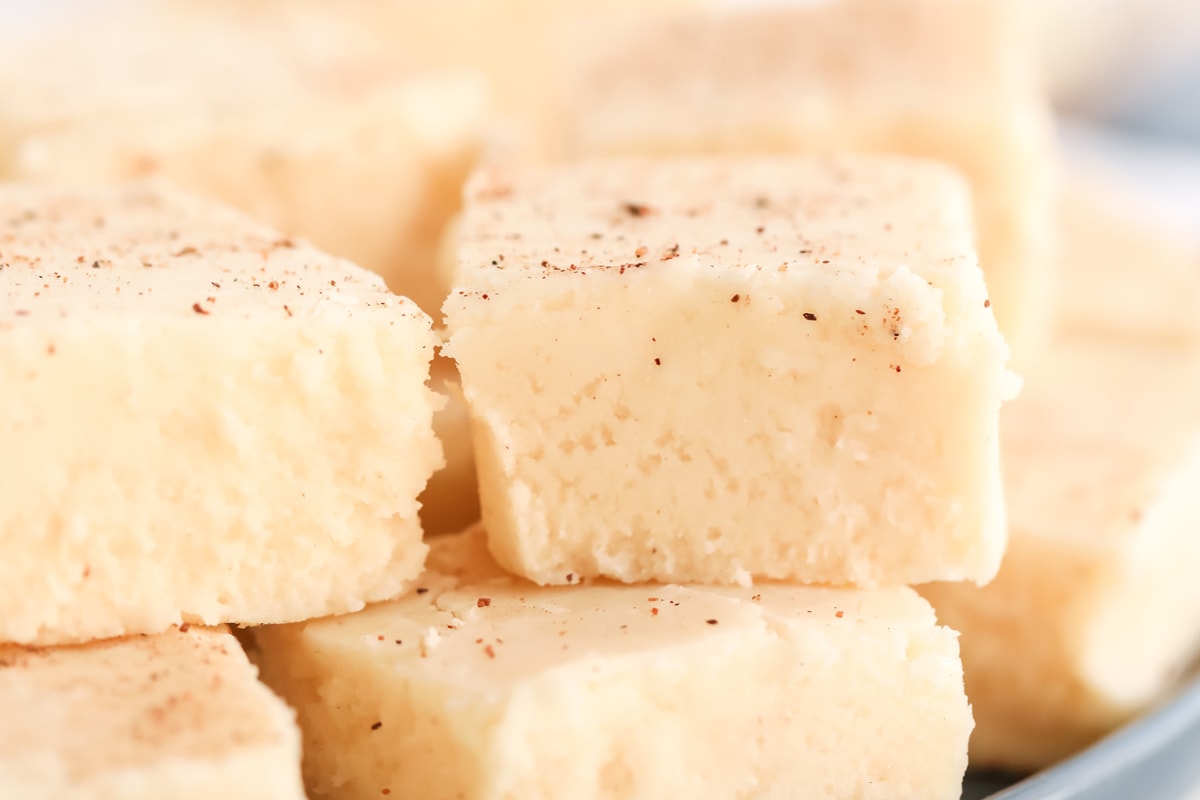 Be sure to enjoy the fudge within 2 months. To thaw, bring it out to room temperature about 24 hours before you want to enjoy it. Store in an airtight container for freshness.
Eggnog Fudge without eggnog
If you want a subtle eggnog flavor, without using actual eggnog you can make this recipe as written but substitute regular milk for the egg nog. Whole milk will work best, due to it's thicker texture. I would also decrease the amount by ¼ cup.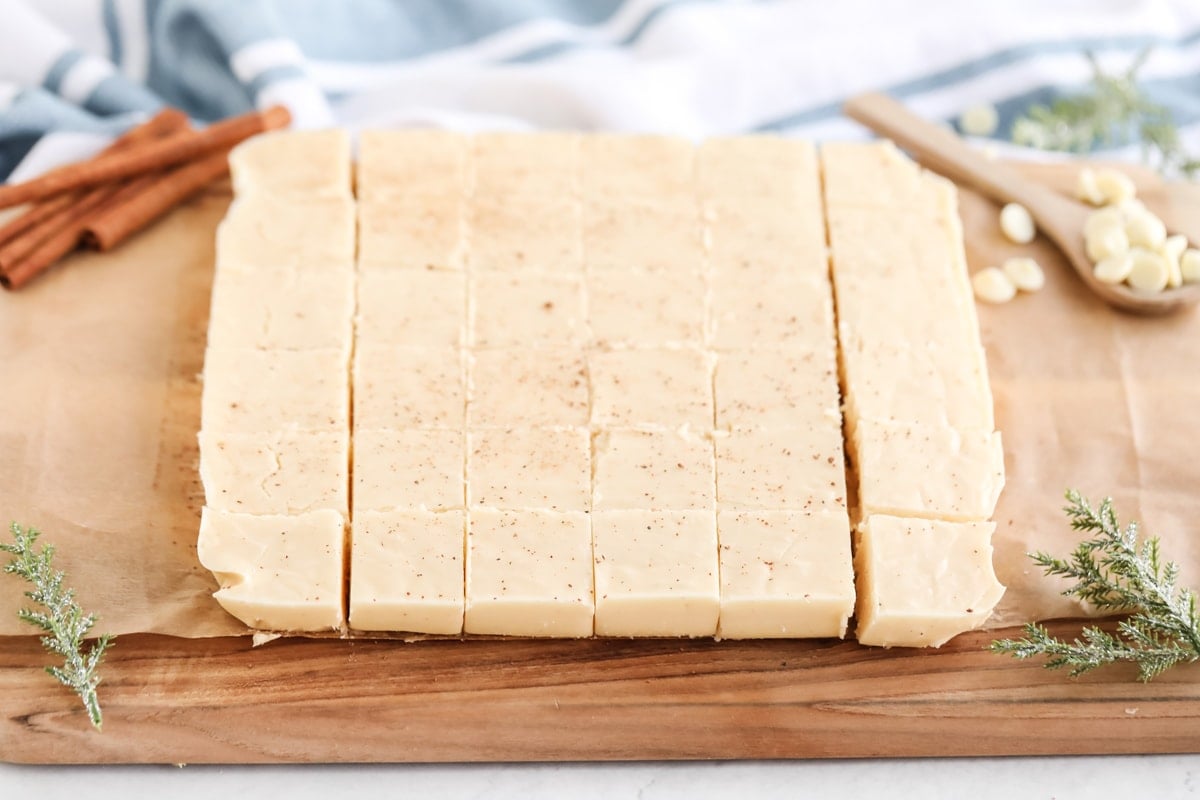 Eggnog Fudge with Rum
If you are a fan of strong rum flavors in your eggnog treats and want a heavily rum flavored fudge, I would stick with using eggnog that contains rum rather than adding it separately to the fudge ingredients.
It will help keep the liquid ratio correct. You can also add ¼ teaspoon of rum extract to the ingredients as well.