The holiday season is upon us, and I am loving all things eggnog! With a homemade eggnog recipe and plenty of ways to use it, these Eggnog Recipes are delicious!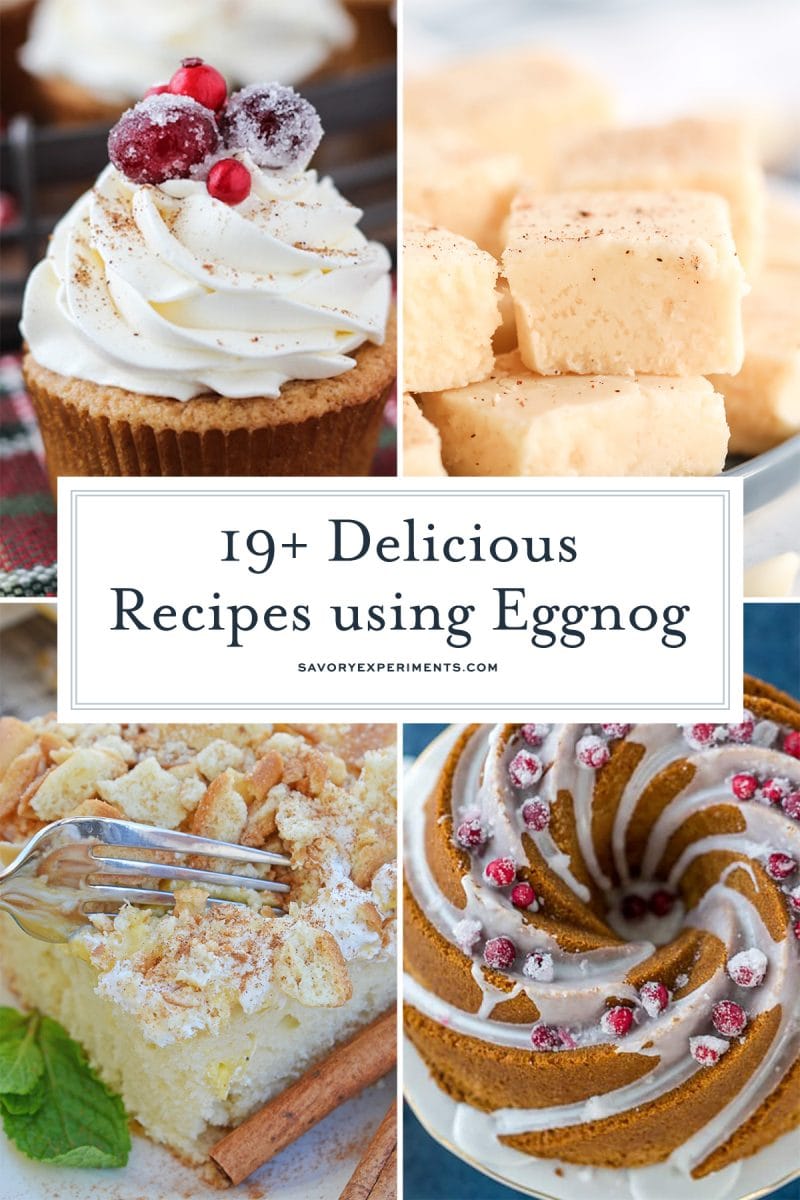 I've found that eggnog is something you either love or hate. But with it's creamy, velvety texture and sweet, nutmeg flavor, I just can't get enough of it!
If you've never tried making your own, be sure to check out my homemade recipe (the first on this list!) And if you have any left after enjoying a glass or two, use it to make these eggnog recipes!
There are breakfast recipes like muffins, waffles and french toast. There are plenty of desserts like cookies and cakes. And even a cocktail or two! Enjoy!
Recipes that Use Eggnog
More Christmas recipes: