My world revolves around drinks and food. All other activities center around my staples of a morning coffee and planned meals. Honestly, it is what motivates me to get out of bed and get from one mundane daily task to the next.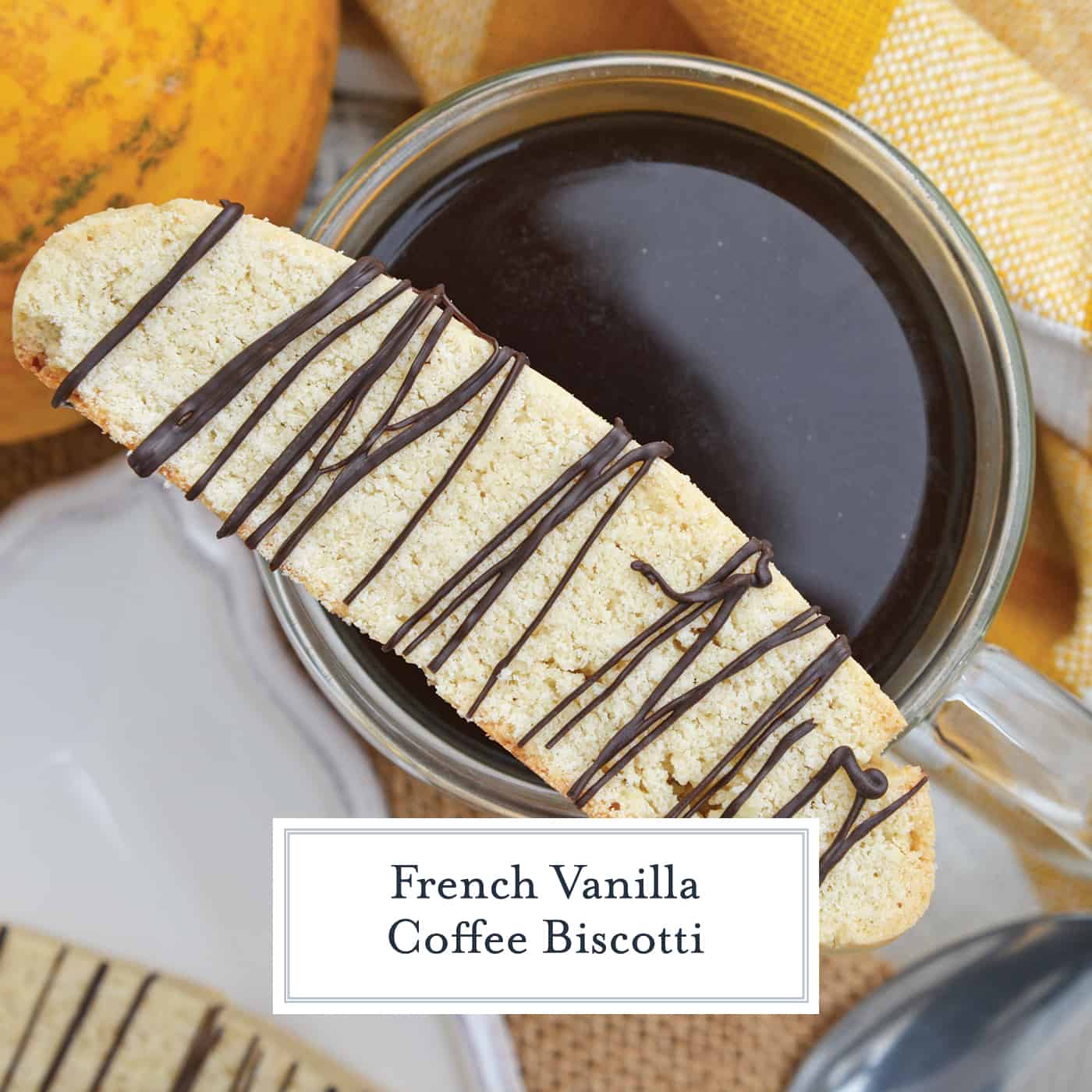 Vanilla Mocha Biscotti are easy to make and perfect for pairing with coffee or tea. Subtle coffee, vanilla and chocolate flavors make them suitable for any occasion.
The whole ritual of making my morning cup of coffee makes me happy. Selecting the perfect coffee cup to stage the scene for the day.
You know… "Let's Put the Fun Back in Dysfunctional" for a silly day or "But First, Coffee" for a long day or just "Back Off" for a long, unrelenting day.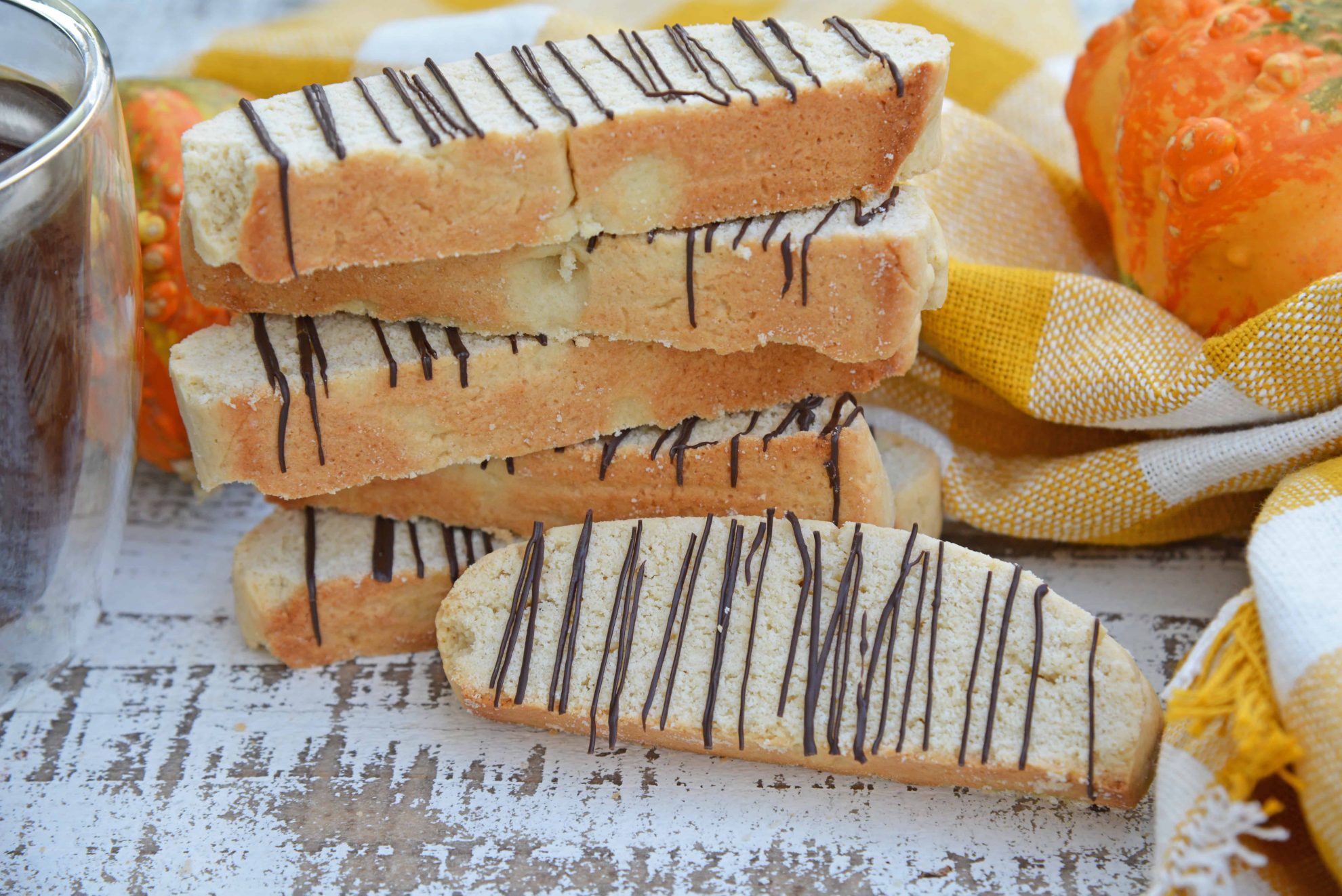 Next comes selecting the flavor. Some days are a regular coffee kind of day, others a high octane and some for flavors. Tried and true vanilla happens to my favorite flavors.
Since I like my coffee with just a little bit of cream, pairing it with something just slightly sweet is always welcome, so biscotti is the answer.

Biscotti are little biscuits with a tender crumb, but solid enough that you can dip them in your coffee or tea without breaking. Almost like a shortbread.
Most biscotti recipes add loads of chocolate, nuts and other flavors. But I wanted less chocolate and more coffee for my shortbread treats so I nixed the chocolate chips and nuts and went for full vanilla coffee flavor with just a light drizzle of dark chocolate. Vanilla Mocha Biscotti!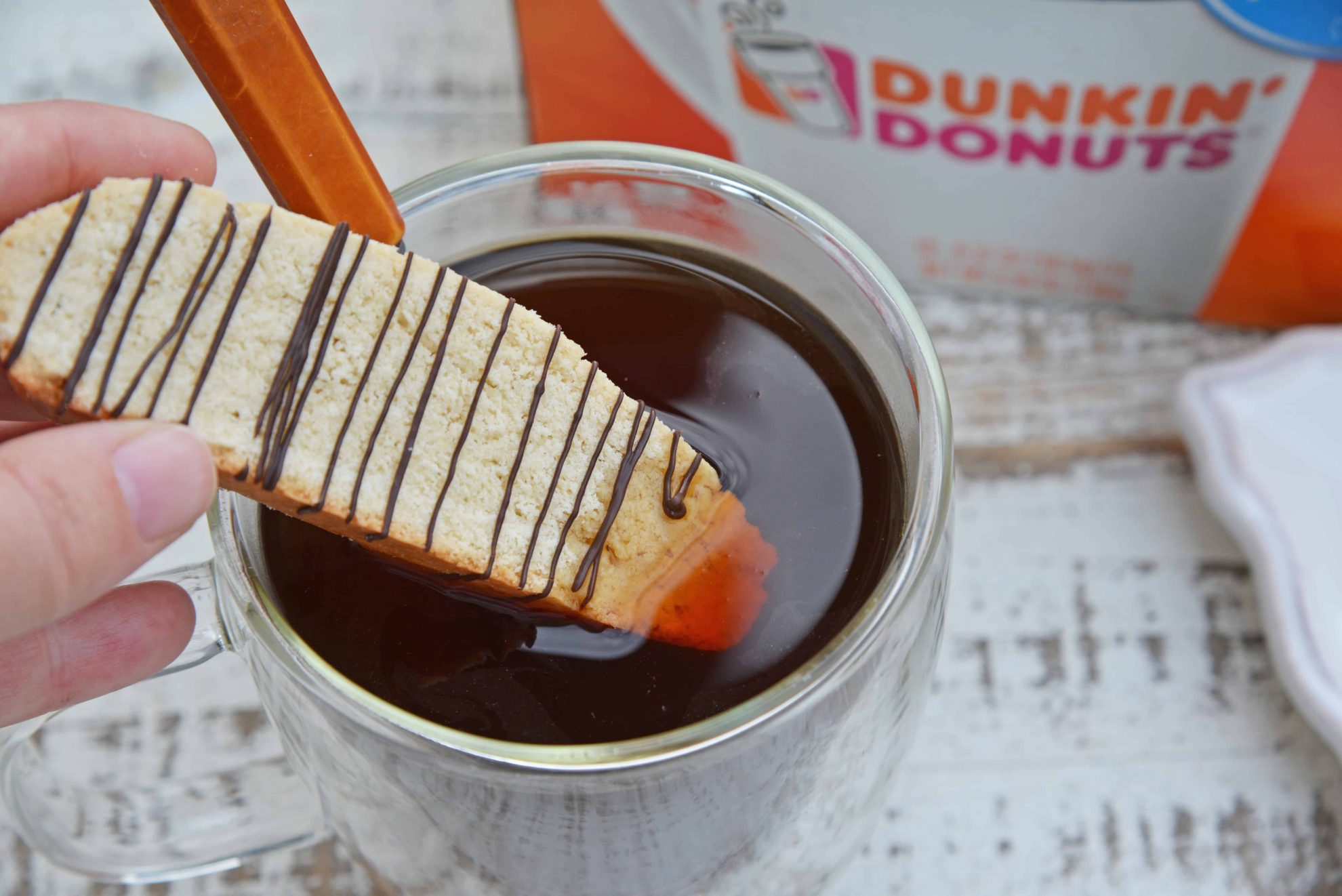 Vanilla Mocha Biscotti have become such a hit at my house that I now make them for hostess gifts, house warmings and more. They are fabulous served with coffee at a dinner party and even more so for a fancy afternoon tea.
Bonus, they are SO easy to make!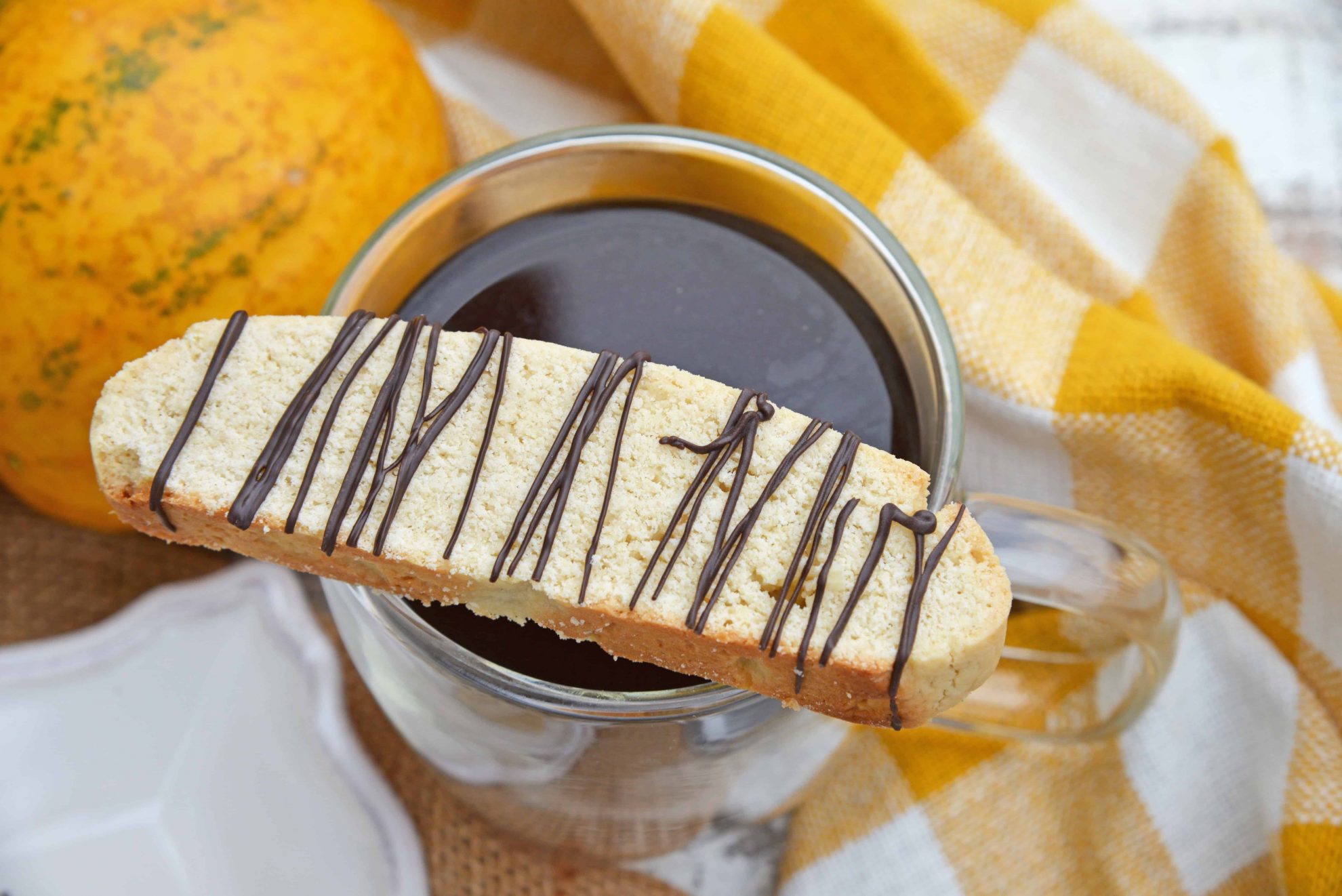 If you like this easy biscotti recipe, check out these other perfect coffee pairing: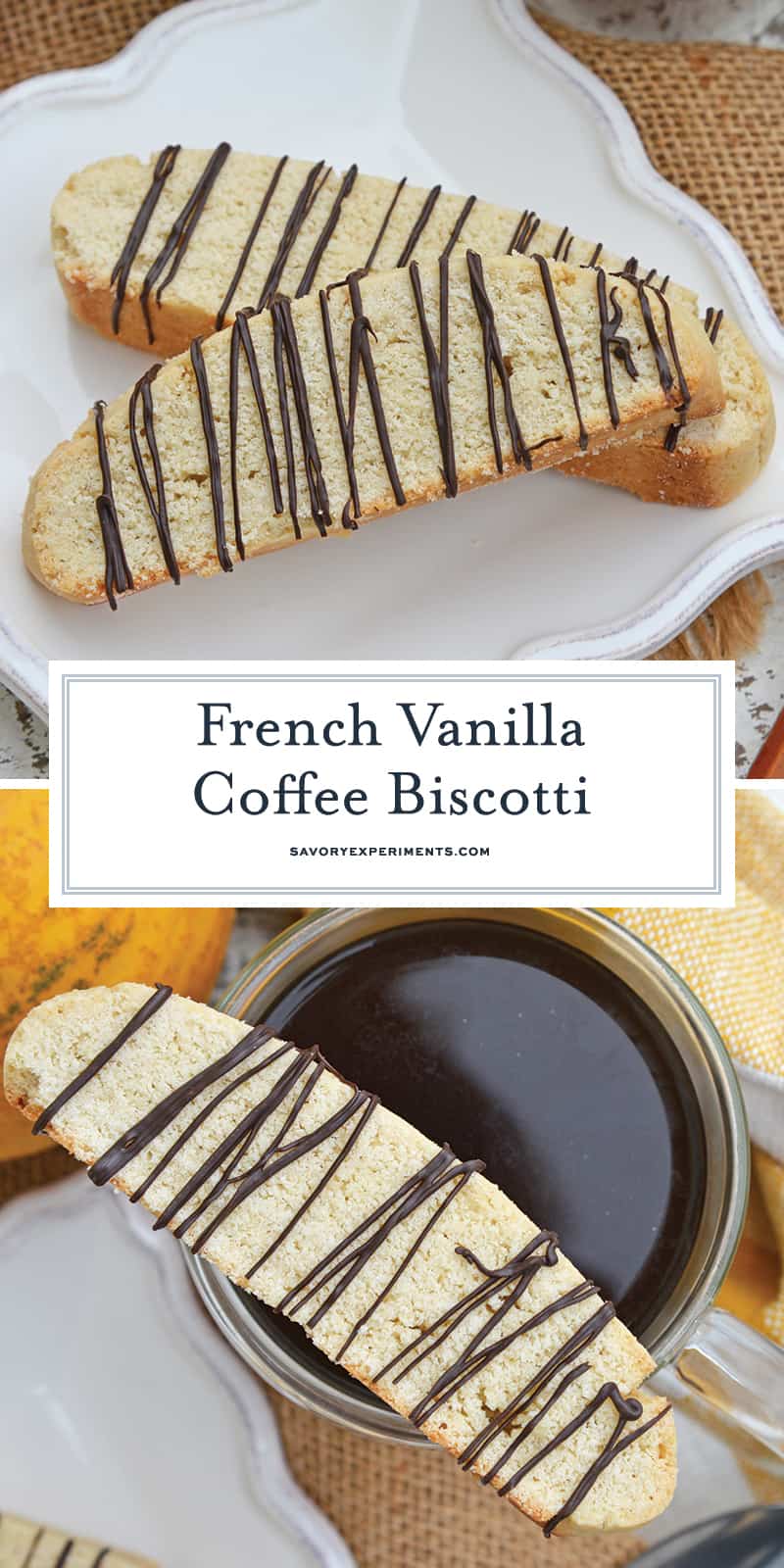 CONNECT WITH SAVORY EXPERIMENTS!

Be sure to follow me on social media, so you never miss a post!

Facebook | Twitter | Youtube
Pinterest | Instagram

Get our FREE 8 Day E-Course on How to Be a Better Home Cook. Sign up HERE!