If you love a good balsamic glaze, you are going to go gaga over this cherry balsamic sauce!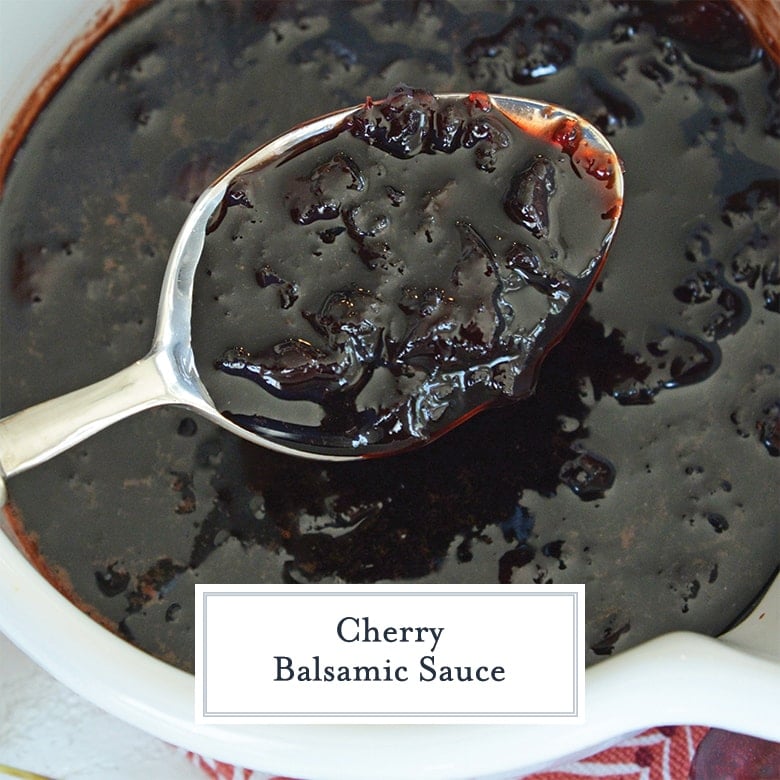 Cherries in my Sauce?
Yep, cherries in your sauce. We were visiting the beach this summer and sought out some dry packed scallops at a local seafood joint. They also has local sauces. It reminded me of my blueberry balsamic, just with cherries.
I picked up a jar of onion jam and cherry balsamic sauce to pair with the scallops and headed on my merry way.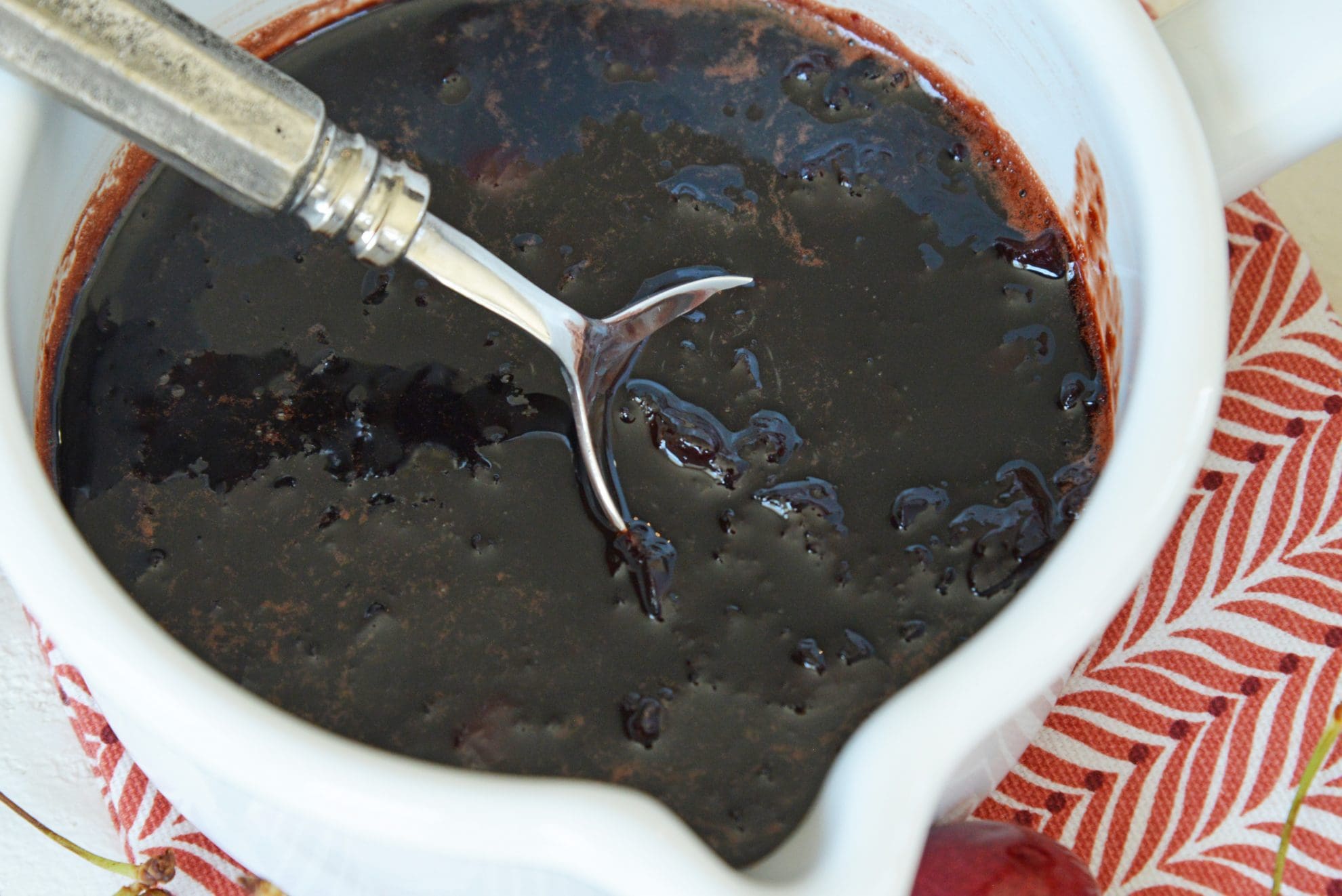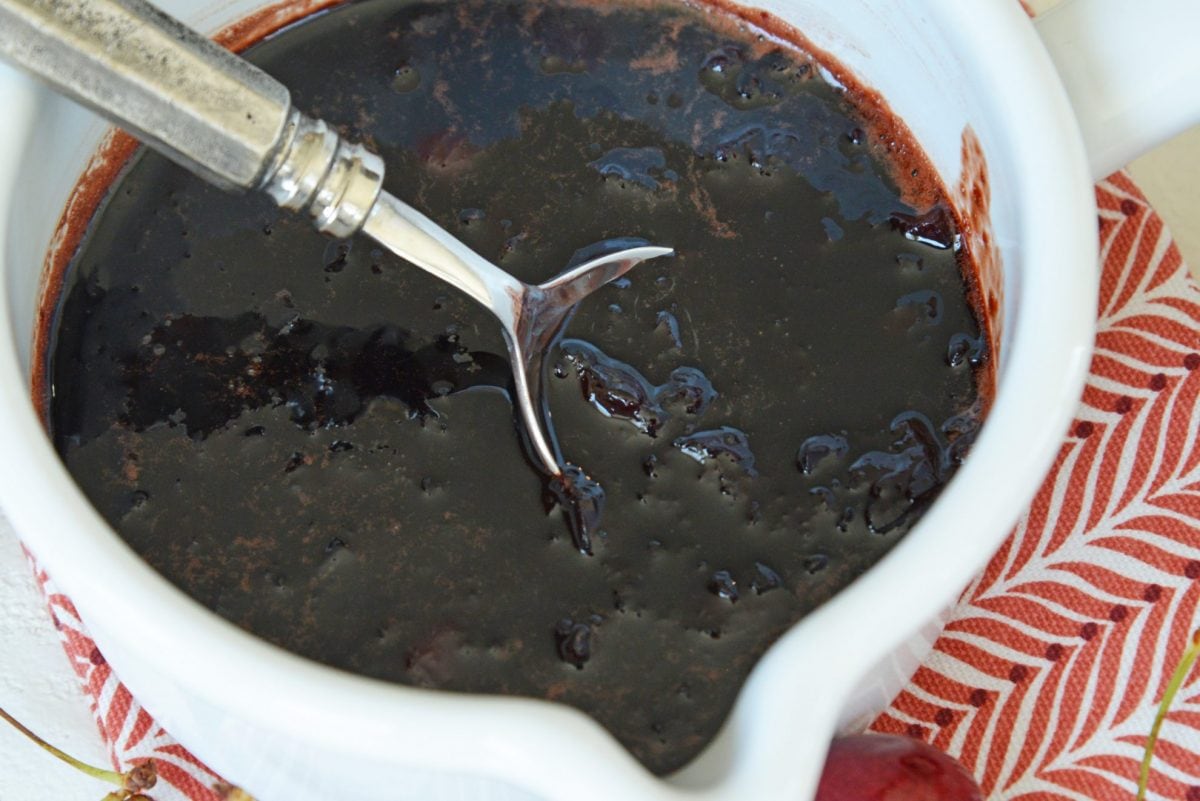 But long after the bottle was emptied I kept obsessing. I love balsamic glaze and I love cherries. The chunky sauce was a match made in my own personal flavor heaven.
I needed more.
Simple Sauce
My initial inclination was to just add cherries to my already awesome balsamic sauce, but I did a quick rudimentary search on Google first to see what others were up to.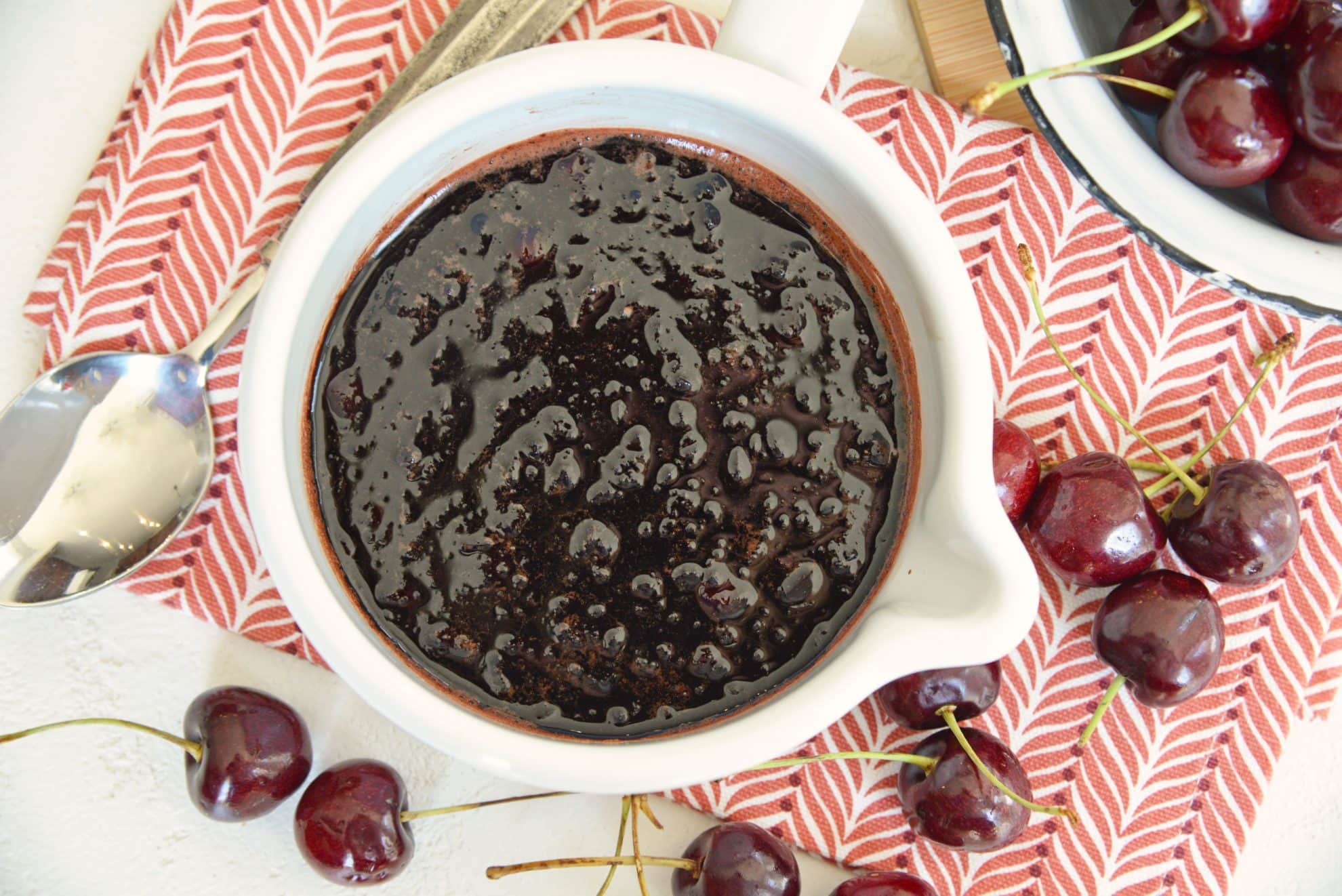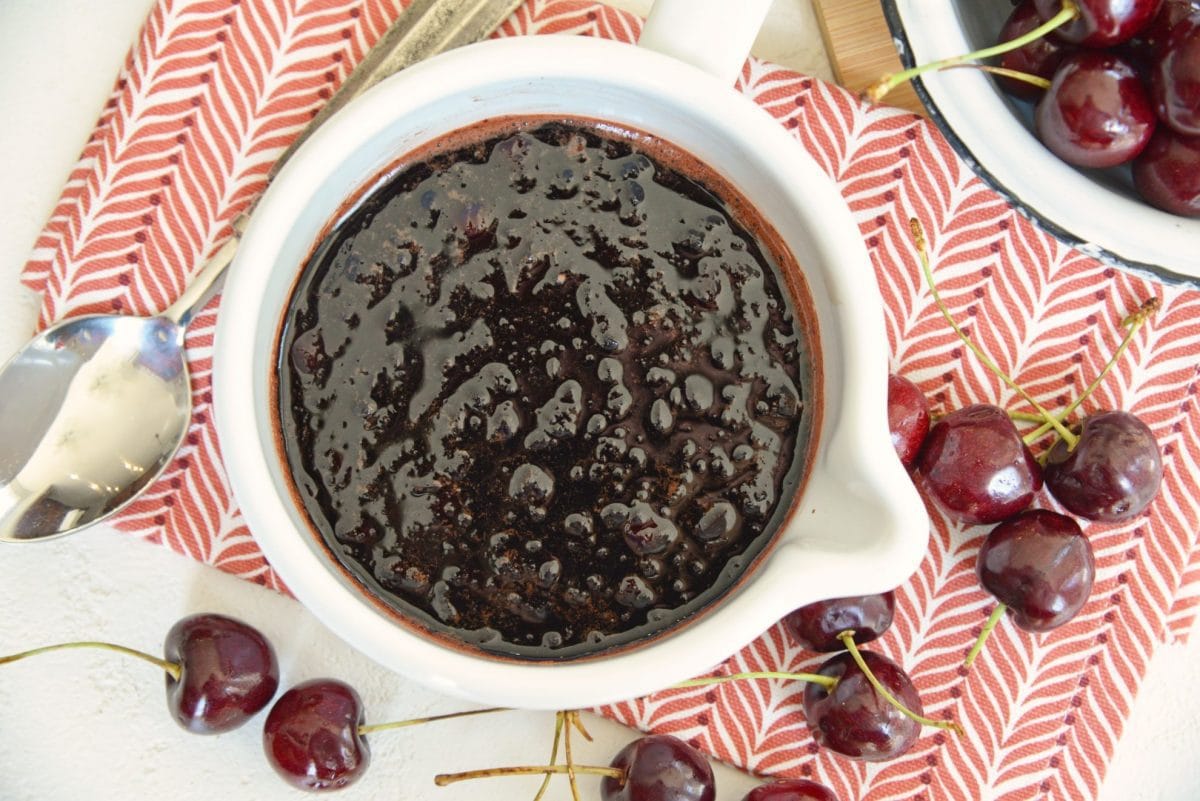 I was actually kind of shocked to see what was being added. Bold flavors like Dijon mustard and oregano. Didn't sweet cherries and tart vinegar have enough of a flavor profile to give your tongue a nice zing? One would think…
So I went back to the original plan. Cherries + basic sauce recipe.
Cherries
This happened to fall during fresh cherry season. A time of the year when I need a line item budget just to cover the cost of my pound-per-day cherry addiction.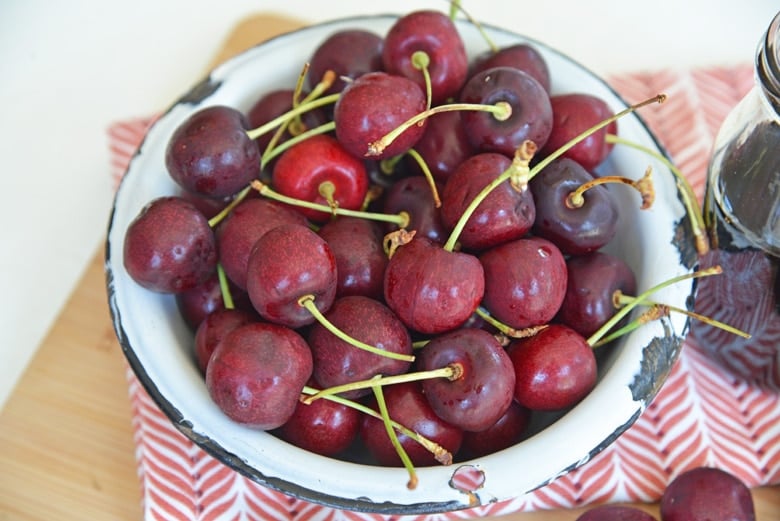 I like bing cherries, but you can also use tart cherries if you prefer.
I do highly suggest using a pitter to save time. This is one of those gadgets I thought was a waste until I actually had one and now can't think of doing without.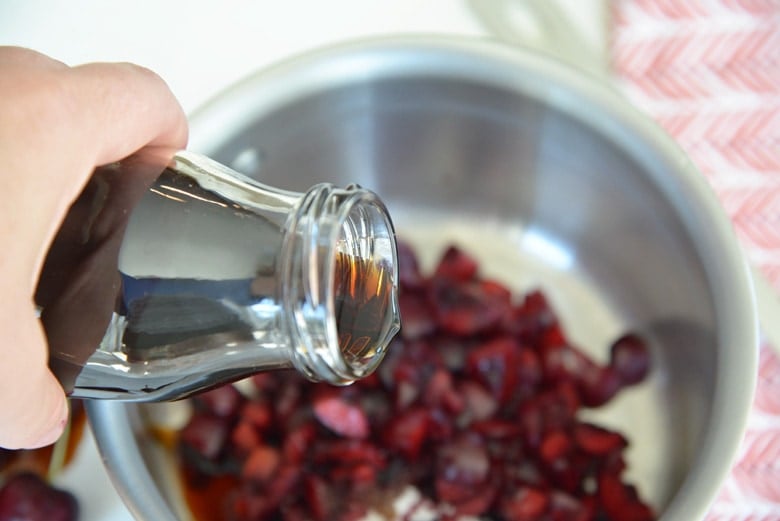 Fresh Cherries vs Frozen Cherries
If your cherry balsamic sauce making doesn't happen to fall in the short window of cherry season, feel free to use frozen cherries.
Thaw first and then drain well. Any excess water could result in extra time simmering in order to get the signature syrupy sauce.
To Blend, Or Not To Blend
Some people are really opposed to a chunky sauce. Doesn't bother me- in fact, I like it when it has a little volume and substance.
Because of this, I chop my cherries well and then the simmering does its thing and I am all good.
But if you need a smoother sauce, feel free to give it a few quick blitzes with an immersion blender or run it through a fine mesh sieve.
How to Make Cherry Balsamic Sauce
First, you'll need your basic ingredients.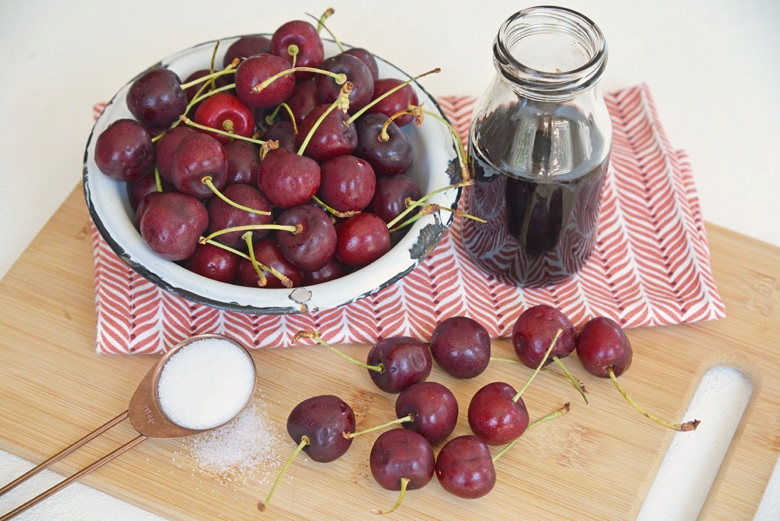 Balsamic Vinegar– Don't waste your money on the good, aged stuff for this recipe. Stick with the cheapest you can find.
Sugar– While you could wait a long time for the whole sauce to caramelize and get sweet on its own, adding sugar speeds the process along.
Water– Adding water gives the vinegar and the cherries time to cook and break down without burning.
Cherries– As discussed above, use tart or sweet, fresh or frozen. Your call!
Salt– I like a coarse salt because it is less salty. You'll need just enough to bring the sweet and savory into balance. If you plan to further salt the dish you are topping, then this can be omitted.
All you need to do is combine ingredients and simmer!
Ways to Use Cherry Balsamic Sauce
Now that I've sold you on the sauce, you are probably wondering what to use it on. Good questions!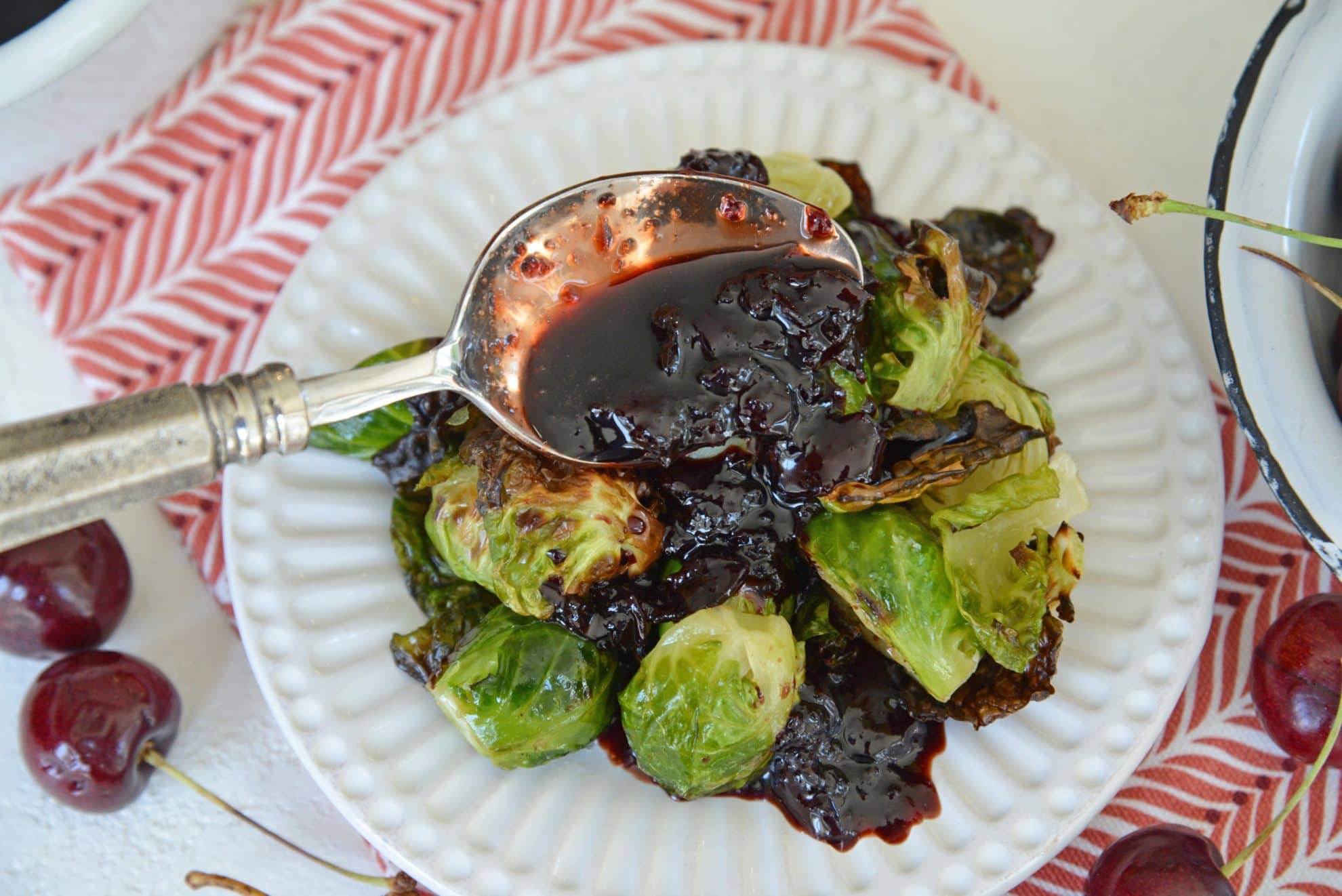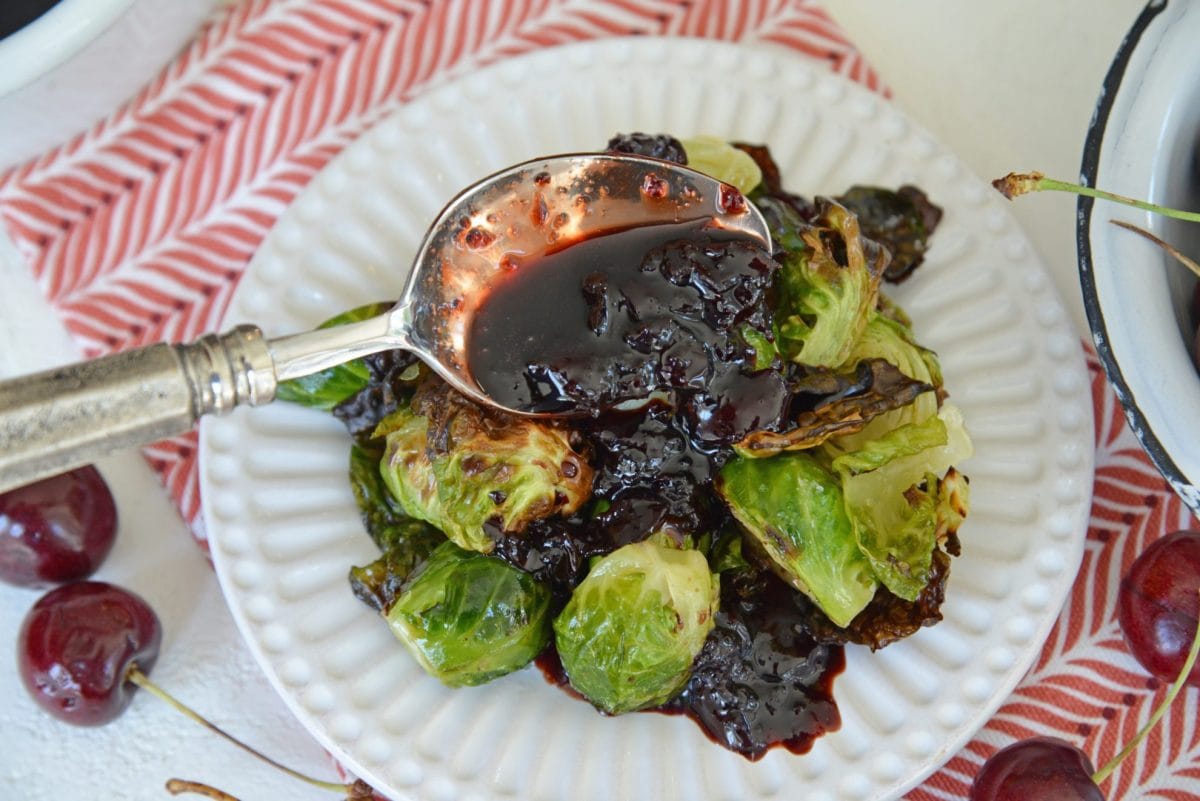 What can't you use it on is really the question. So far I've used this on:
Air Fryer Brussels Sprouts
And I plan to use it on a lot more! Anything I can think of, really.
Variations
While I like the basic cherry balsamic sauce, you can customize it for specific dishes or just to give it your own twist.
Here are a few ideas:
Fresh herbs– chopped rosemary, thyme or sage
Dijon Mustard– just a dab will do the trick
Freshly ground pepper– Just a few twists
Brown Sugar– to add molasses notes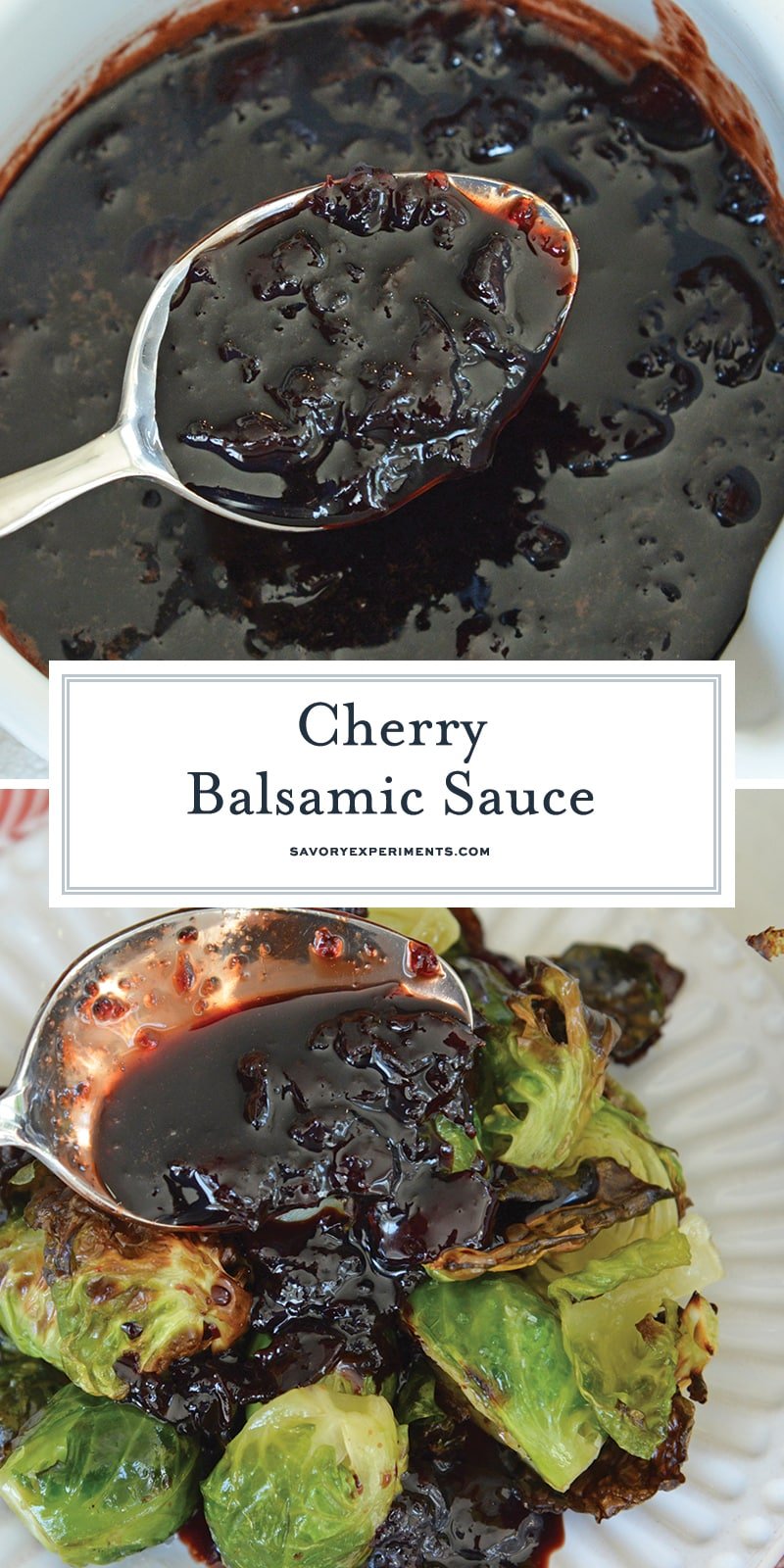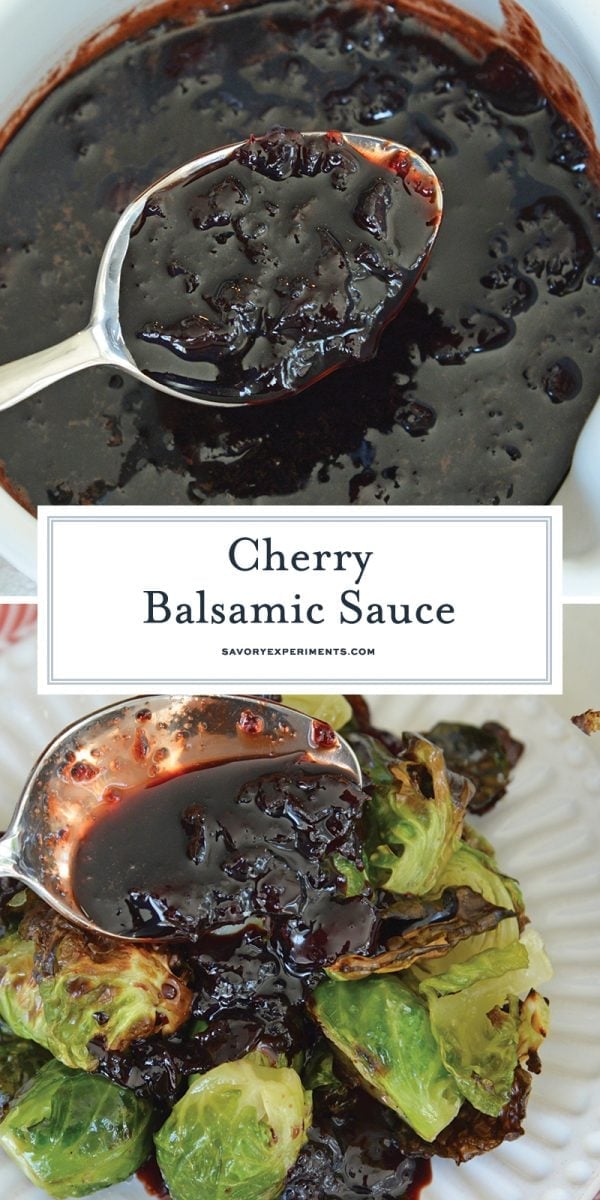 More homemade sauce recipes: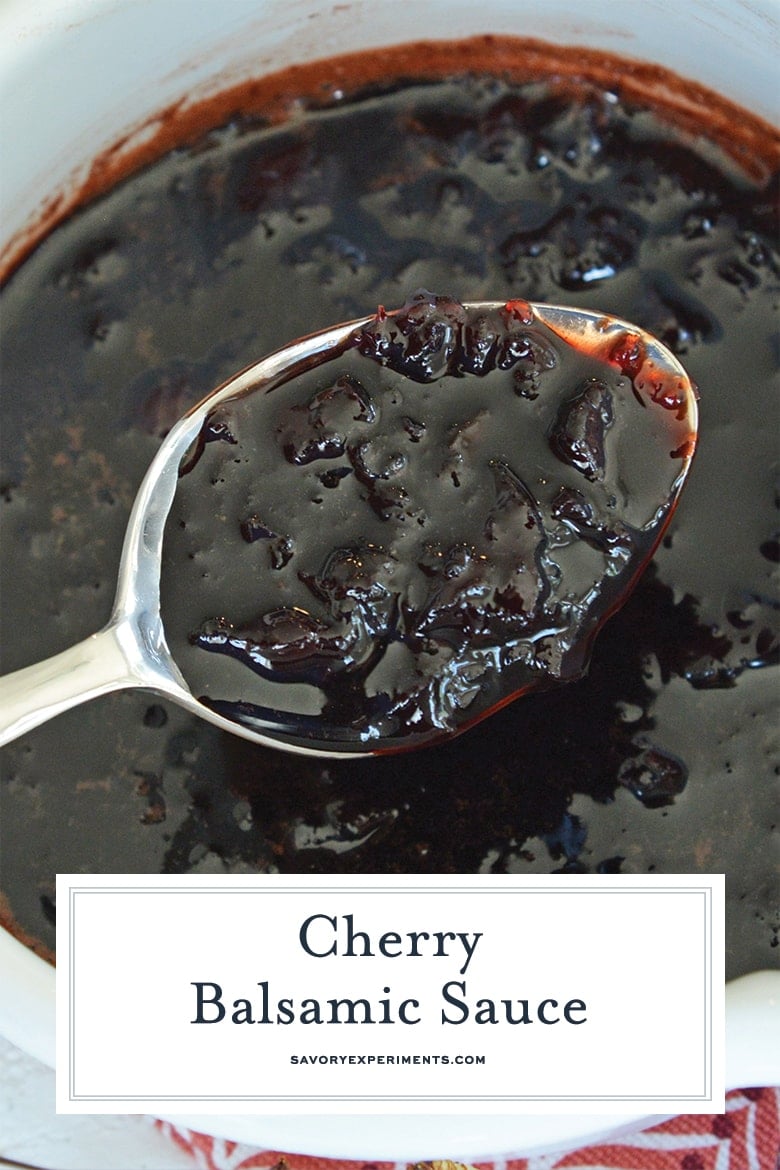 CONNECT WITH SAVORY EXPERIMENTS!

Be sure to follow me on social media, so you never miss a post!

Facebook | Twitter | Youtube
Pinterest | Instagram

Get our FREE 8 Day E-Course on How to Be a Better Home Cook. Sign up HERE!