Easy peasy Slow Cooker Cheesy Potatoes meet two of my major requirements: quick assembly and easy cooking. They are in the pot in 10 minutes or less and then you are free to walk away and get other things done.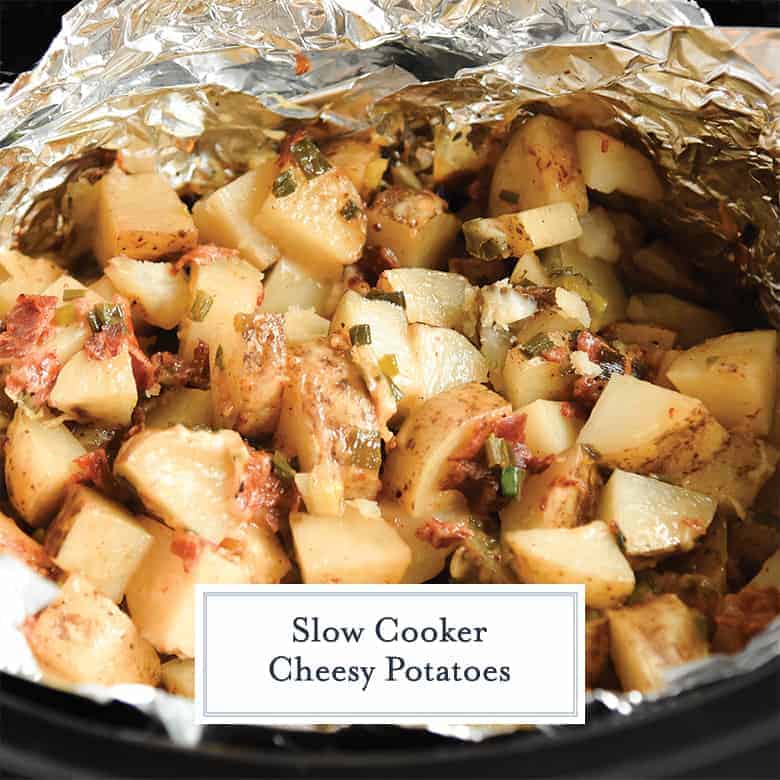 Slow Cooker Cheesy Potatoes are super tender, easy to make, and topped with loads of ooey-gooey CHEESE, bacon, and a touch of spice.
Potatoes make my life complete!! I don't know how many times I'm going to talk about my love for potatoes, but every time I post a recipe for potatoes get ready to read about it again.
Seriously I can't think of anything better than potatoes. Who am I kidding? I take that back.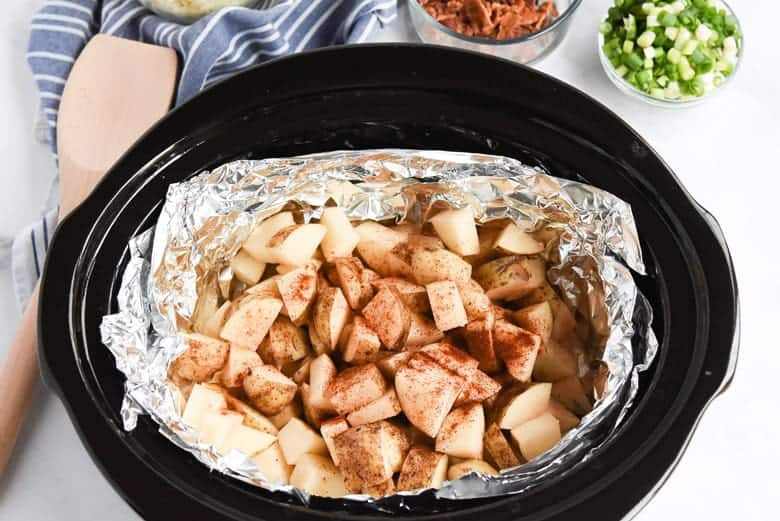 Potatoes smothered in cheese and topped with crumbled bacon are better than a plain old potato any day. The perfect comfort food. Like a cheesy potato casserole.
Melted butter makes the ideal sauce for seasonings like chile powder, salt and pepper. You can even add a few shakes of onion powder or garlic powder, if you like.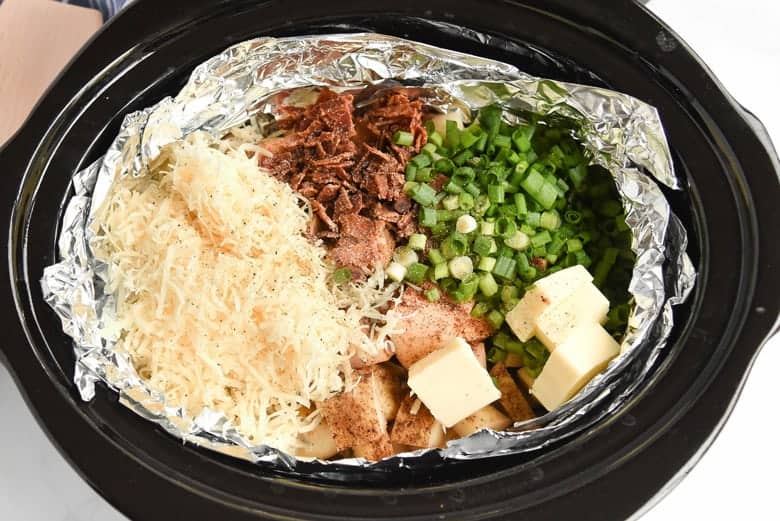 Another thing I will continue to drone on about is my slow cooker. If you don't have one already, I highly recommend the investment in one.
I don't know what I would do without my slow cooker. I've said it before and I will say it again: this contraption makes my life a whole lot easier. That's for sure.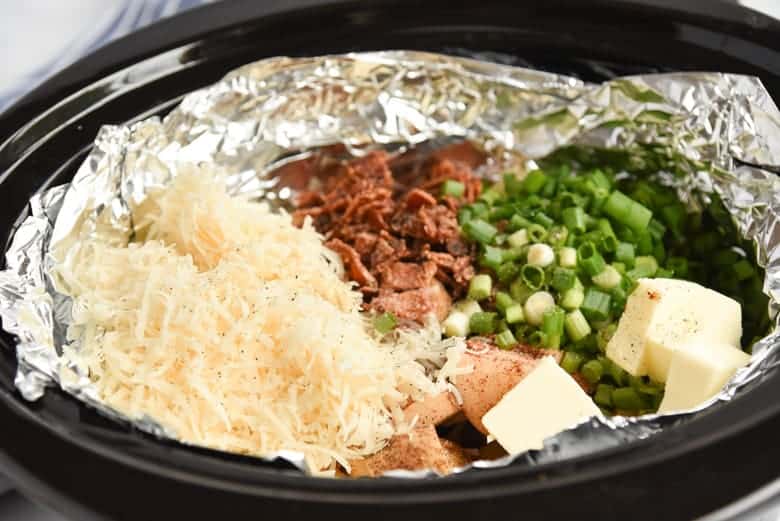 Who would really say no to 10 minutes of prep work and letting this glorious device doing the rest of the work?! Not me, that's who.
Some folks are partial to the oven when it comes to potatoes, but a slow cooker is actually an excellent option for cooking potatoes. You don't even have to boil them!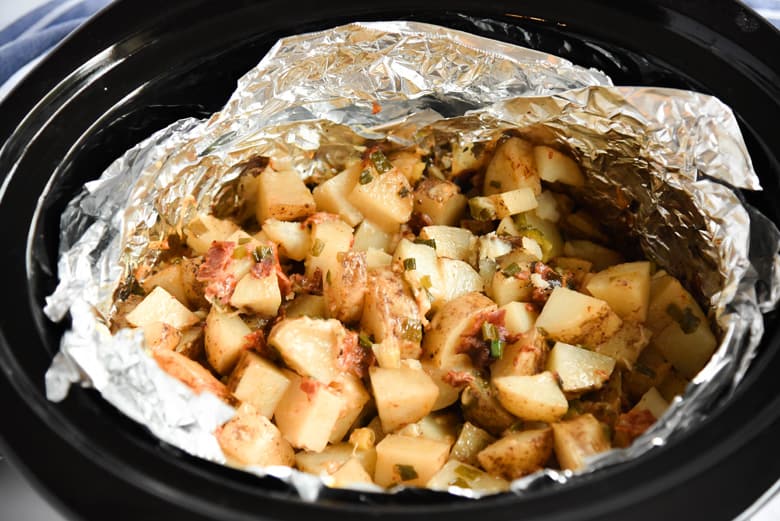 The lid and the heating mechanism prevents them from drying out because all of the moisture is kept securely in the pot, allowing for fool-proof potatoes each and every time!
Potatoes are absolutely wonderful for you – don't let their carbohydrate-heavy reputation fool you. They are high in fiber, potassium, Vitamin C, and Vitamin B6.
Couple that with the fact that they are low in cholesterol and gluten-free and you have a winner.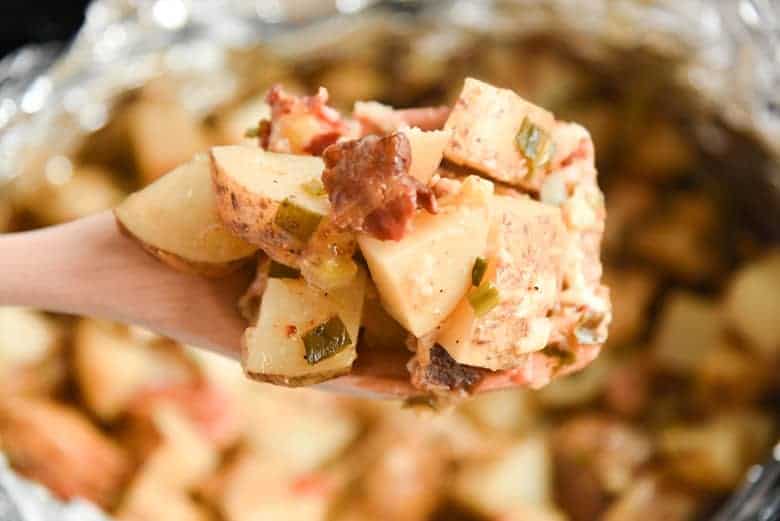 Did you know that they were introduced to America and Europe in the 16th century by the Spanish? They are actually indigenous to South America.
It is now in the top five of the world's largest food crops and they are integral to the world's food supply.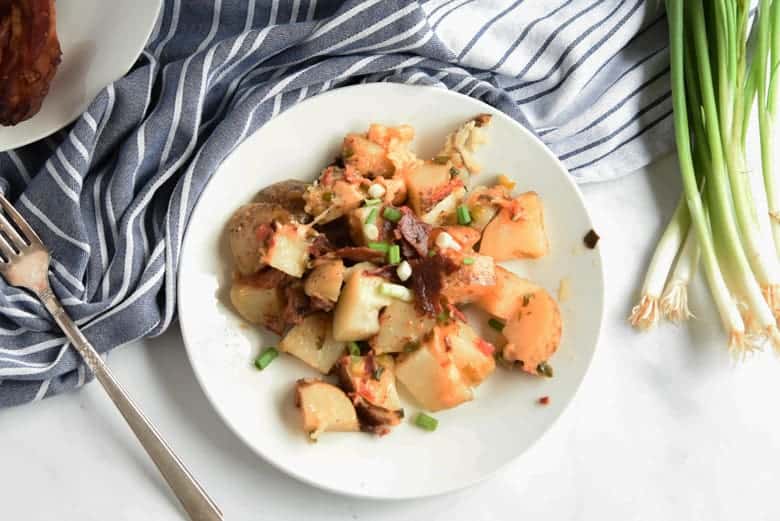 For this recipe, Ancho chili adds a kick that most slow cooker potato recipes lack. It is almost akin to a loaded potato skin, only easier because it removes the need to scoop out the potato and create individual potato skins.
It is also perfect for large gatherings and meals that involve a lot of hands-on time because you can load up the slow cooker and let it do its thing while you focus on the more involved recipes.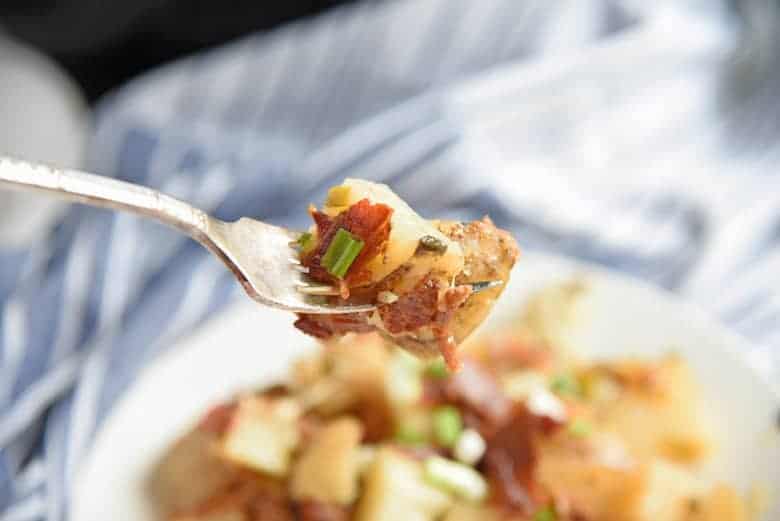 There is nothing quite like a recipe you can leave be. Enjoy foodie friends!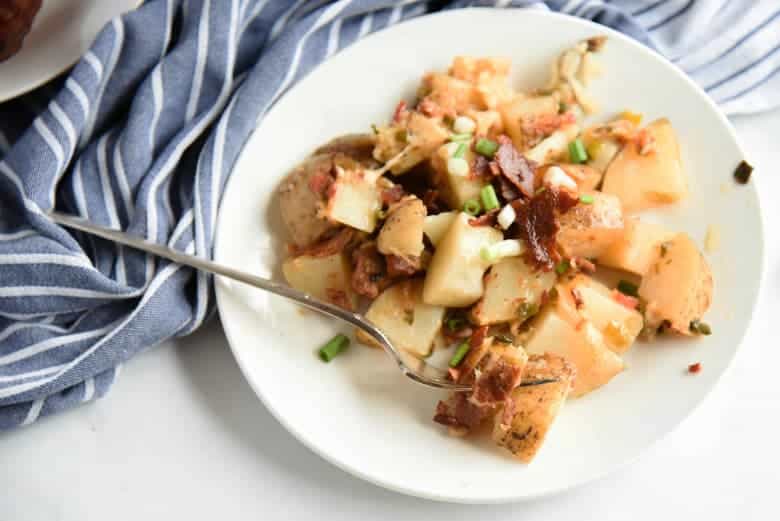 Potatoes in the crock pot:
Do I have to make them in the slow cooker? You can certainly bake these in the oven with the same spices, flavors and cheese, but you won't get the added benefit of steam from using a slow cooker.
If you do this, combine them the same and place in a greased 9×13 baking dish. Bake on 350 for about 45 minutes. Actual time will depend on the size of your cut potatoes and how thin of a layer you can get them in. Thinner will cook faster.
Can I make these ahead of time? You sure can! I would add a little more cheese to liven back up again, but feel free to cook them, cover in the slow cooker pan, then reheat them in the slow cooker when you are ready to serve.
Can I use a different type of potato? I find that Russets cook best for this type of dish, but feel free to use Yukon gold or red potatoes too.
Be mindful they have different starch contents and the skins are different. You might need to peel the potatoes before adding.
Do I have to skin potatoes? No, in fact I prefer not to. The skin holds many of nutrient properties found in potatoes.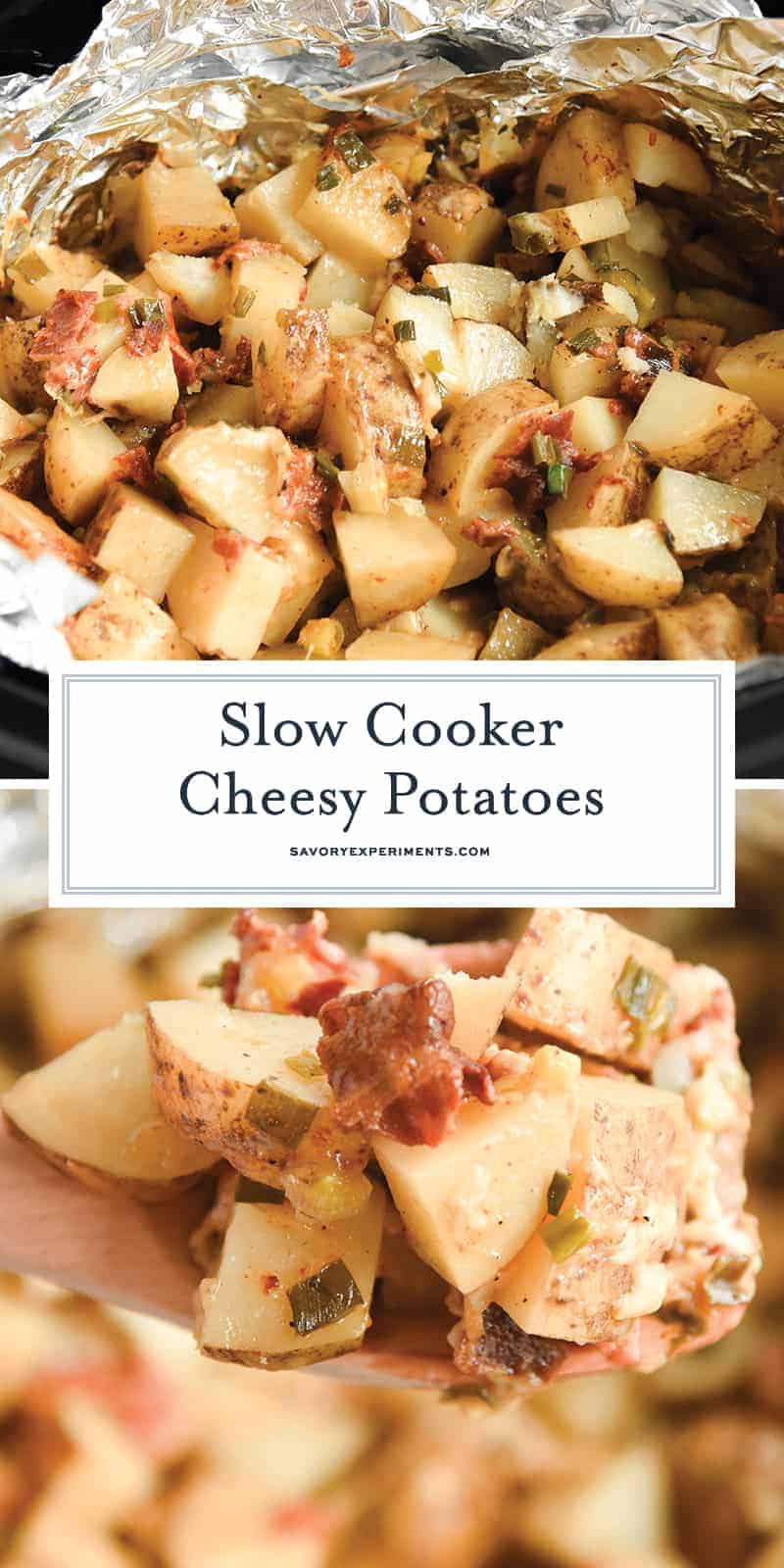 Tools for making Slow Cooker Cheesy Potatoes:
Slow Cooker Liners– Skip the mess and the clean up by using slow cooker liners! You can use aluminum foil too, but these are the right size and super quick.
Slow Cooker– You'll need a slow cooker for a SLOW COOKER recipe, LOL.
Wood cutting board – wood won't dull your knives like plastic and if treated properly, has natural antimicrobial properties.
Good knife – Global is my favorite! They are worth the price, I promise. I am kind of obsessed with them and store them tucked away so no one else can use them. Including hubby. Hands off my good stuff!