This Orange Julius copycat recipe can be made in 5 minutes or less. There is even an adults-only version with an added splash of vodka or champagne. It is 5′ o'clock somewhere!
Homemade Orange Julius
Yes, as in that delicious overpriced drink, Orange Julius at the mall. I remember begging for these when we visited the mall as a child.
I'm not joking when I tell you I never wanted anything more than one of these! Unfortunately, my mother never let me have one. But she did make this exact recipe for me at home.
On those outings we usually were visiting the leotard store. Remember those? Jazzercise and Jane Fonda?
Oh, how I loved those trips! Picking out matching tights, a leotard and headband was great fun. FEEL THE BURN!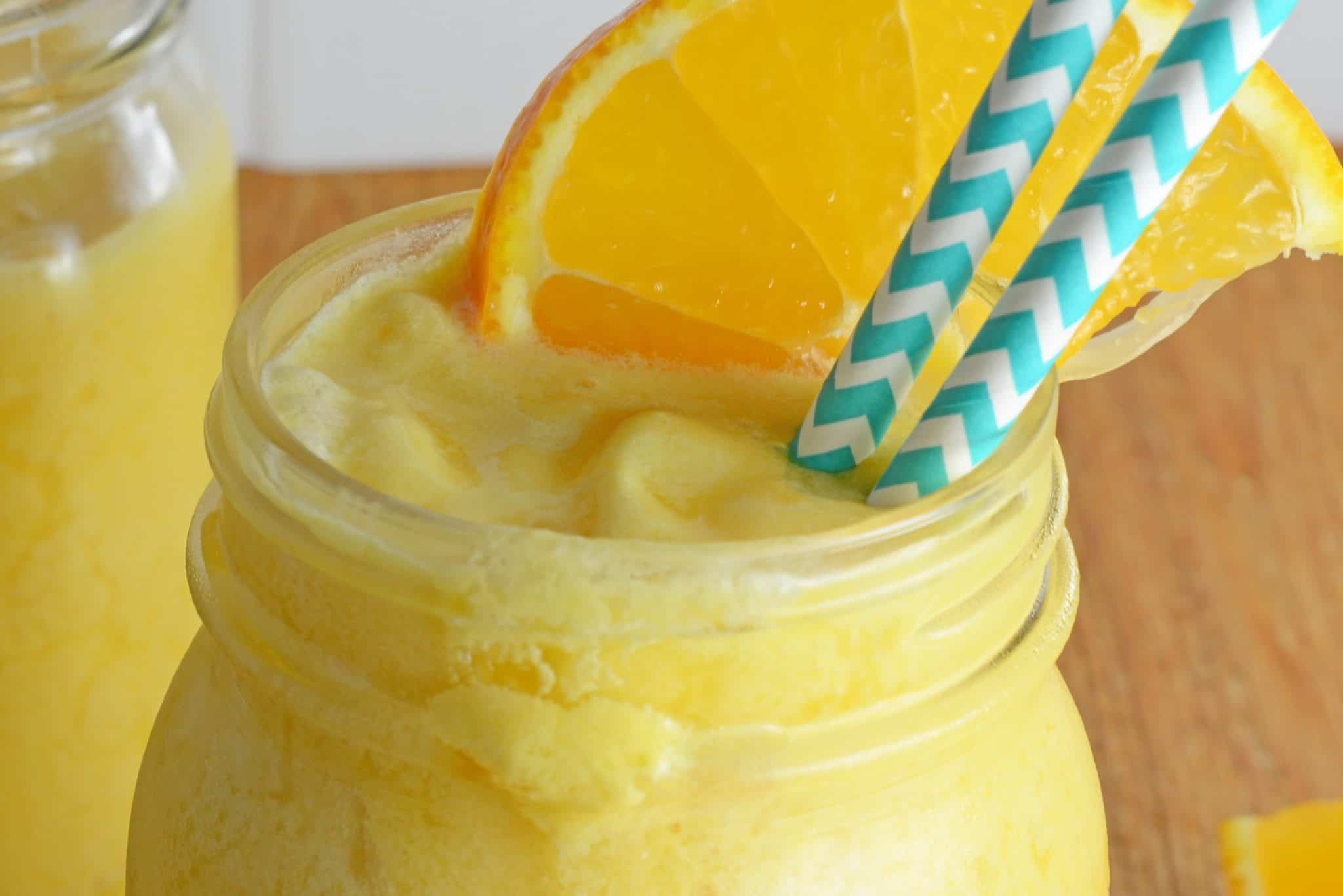 We used to do a Mommy and Me Jazzercise class too. Now I just hit the gym in an oversized t-shirt and thinning, anti-fat shake yoga pants. When I actually make it there…
Where did this recipe come from?
Still, an Original Orange Julius holds a sentimental place in my heart. My mother was the one who shared this secret recipe with me.
I found it written on a notecard in her wooden recipe box on the kitchen counter labeled The REAL Orange Julius recipe.
Because obviously there are the UNREAL Orange Julius recipes out there too.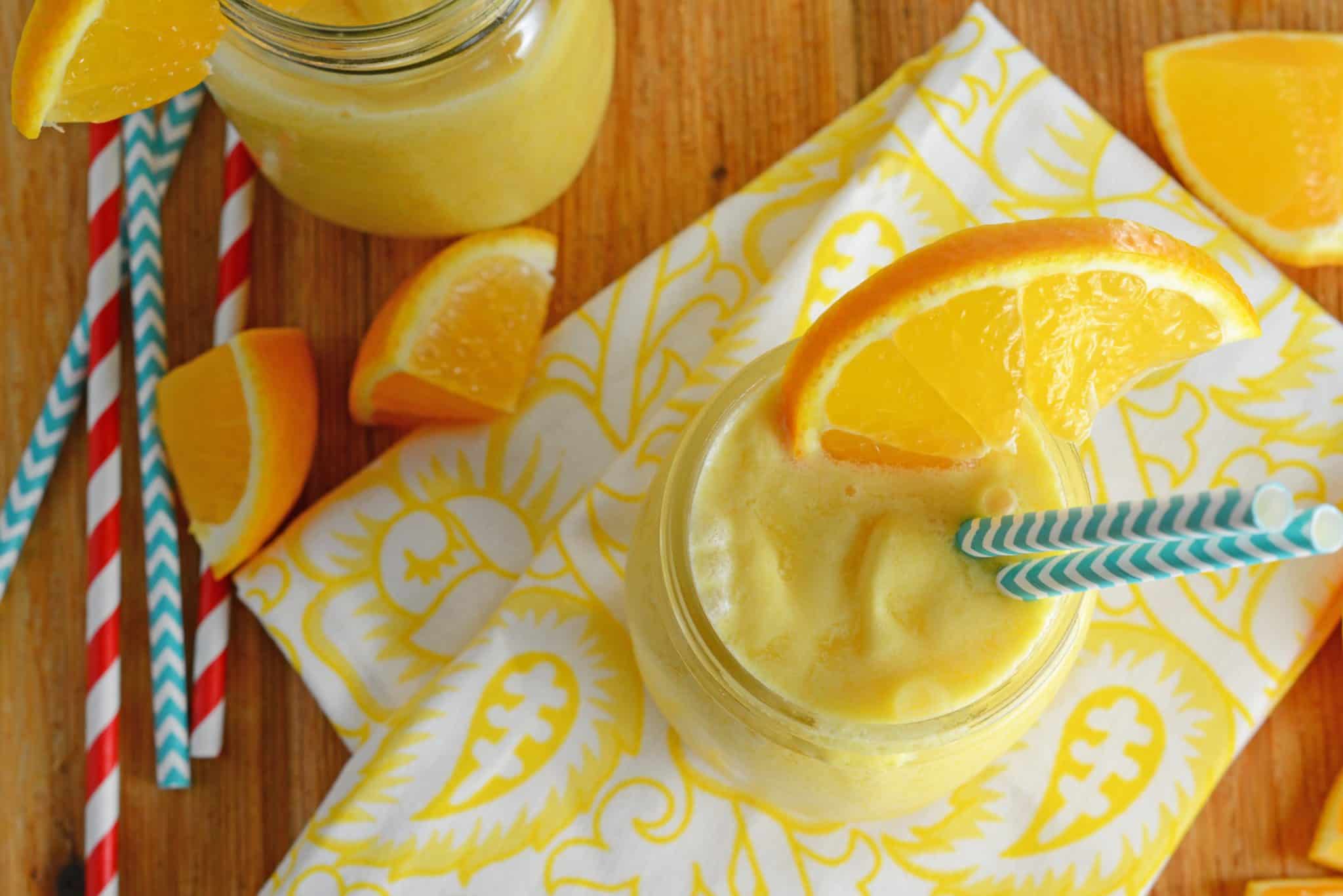 Who knows if it is actually the real deal, but I put them in a side-by-side taste test and I couldn't tell the difference. If you've never had one, they are similar to a Disney Dole Whip and trust me they'll be the best thing you've ever tasted.
Being a health woman, she very rarely allowed us to enjoy an Orange Julius at the mall or at home, so I also see them as quite a treat.
Now as an adult, I can attest to them being even more delicious when I add a splash of vodka or even champagne!
How to Make Orange Julius
Orange Julius ingredients are simple and consist of frozen orange juice concentrate, milk, sugar, vanilla and ice cubes all blended together. Not the healthiest, but also not the worst. Think of all the vitamin C you are getting!
You can use fresh orange juice, but you'll need to add extra ice cubes to get the right consistency. Concentrate really works the best.
After that, you blend all the ingredients together and serve. It is that easy!
If you liked this frozen drink recipe, you'll also enjoy these:
Dalgona Whipped Coffee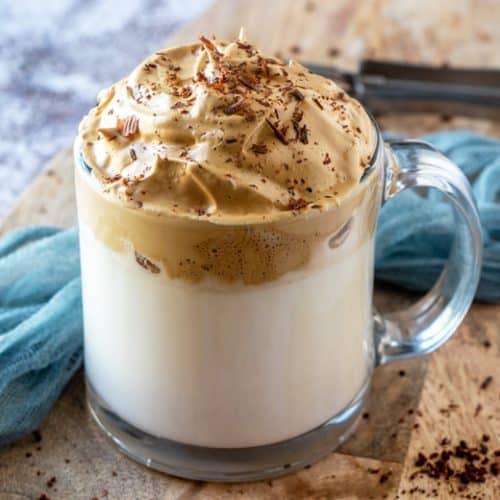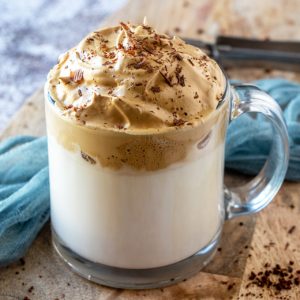 Dalgona Whipped Coffee is a fast and easy recipe that gives you the jolt of caffeine you need while making you feel like you are in a fancy coffee shop.
Orange Crush Cocktail
Easy instructions for the best Orange Crush Cocktail recipe using fresh oranges, vodka and special liquor to make yours the bomb!
Tools for making Orange Julius:
Blender– don't skimp on a blender, especially if you plan to make frozen drinks. You need something high powered to get ice into slush.
You can use it for other things as well like making sauces and salad dressings, smoothie bowls, mayonnaise, hollandaise sauce and much more!
Jigger – if you plan to add alcohol to your orange julius, be safe and measure it out.
Can you add ice cream to a homemade Orange Julius?
Um, of course you can! Add a scoop of vanilla ice cream or orange sherbet and enjoy! You can even make them float style by pouring the orange julius drink over the scoops of ice cream instead of blending them in.
Where did Orange Julius start?
I got this answer from Google, so hopefully it is correct. Orange Julius started in 1926 in Los Angeles, California by a man named Julius Freed.
How did Orange Julius get its name? The name who created the drink was Julius Freed, hence Orange Julius. This also makes me think of the movie Twins, but that is a discussion for another time…
Can I add an egg white to my Orange Julius?
The oddest question I have ever gotten, but I guess you can. And make sure you play they Rocky theme song while you chug it. It is a common ingredient in many cocktails and adds some  froth. 
Can I use different juice concentrates?
Use whichever flavor of juice you want to make your own unique Julius concoction. Only then, you get to name it after yourself!
This Orange Julius Recipe is the REAL recipe they use at the store! A frothy, frozen orange drink that is perfect for sipping on a hot day!
CONNECT WITH SAVORY EXPERIMENTS!

Be sure to follow me on social media, so you never miss a post!

Facebook | Twitter | Youtube
Pinterest | Instagram
Get our FREE 8 Day E-Course on How to Be a Better Home Cook. Sign up HERE!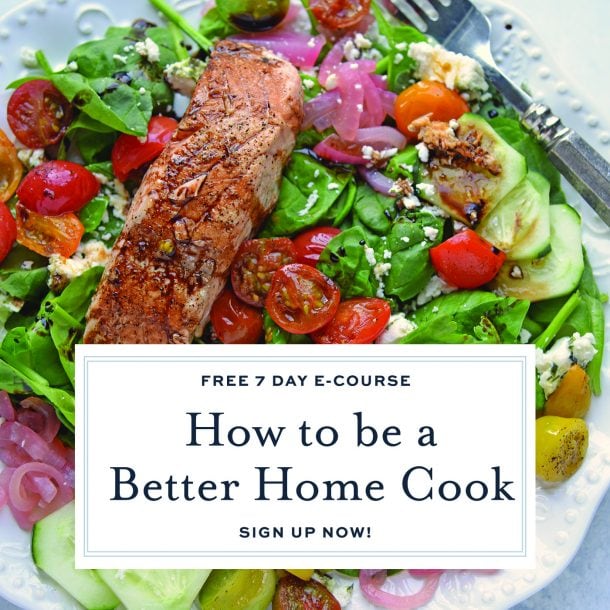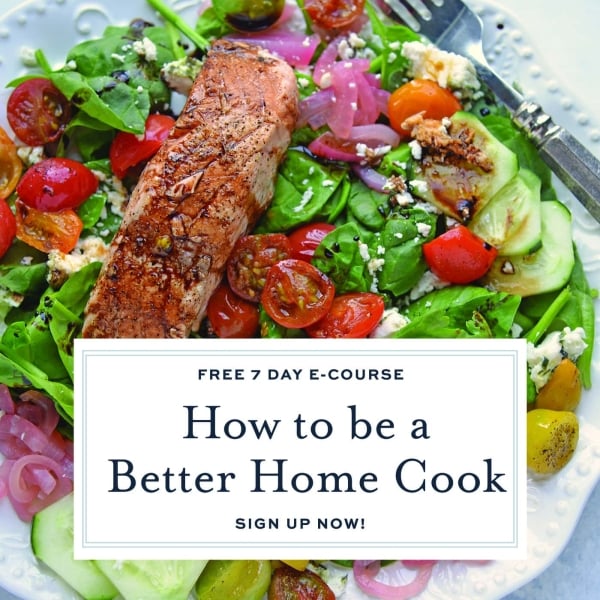 Orange Julius
Copycat Orange Julius is the REAL recipe they use at the store! A frothy, frozen orange drink that is perfect for sipping on a hot day.
Instructions
Combine orange juice concentrate through vanilla into blender. Fill blender to ¾ full with ice. Blend until smooth. Consistency of orange juice concentrate can vary, so you can add more water if the beverage is too thick.

If you are adding vodka to the whole batch, add 4 ounces (1 regular sized shot glass = 1 ounce, so 4 shot glasses) with the rest of ingredients when blending. If adding to individual drinks, add the shot straight to serving glass and stir before serving. If you choose to use champagne do NOT add during the blending process, it will decrease the carbonation. Add it to each glass individually and stir gently or just use it as a floater.
Nutrition
Calories:
188
kcal
|
Carbohydrates:
44
g
|
Protein:
3
g
|
Cholesterol:
1
mg
|
Sodium:
30
mg
|
Potassium:
382
mg
|
Sugar:
44
g
|
Vitamin A:
285
IU
|
Vitamin C:
58.7
mg
|
Calcium:
88
mg
|
Iron:
0.1
mg