Earth Day Cupcakes Recipe
Earth Day is April 22nd and while baking cupcakes isn't going to save the world, it is a festive way to thank someone who has worked hard to make meaningful changes to preserve our lovely planet.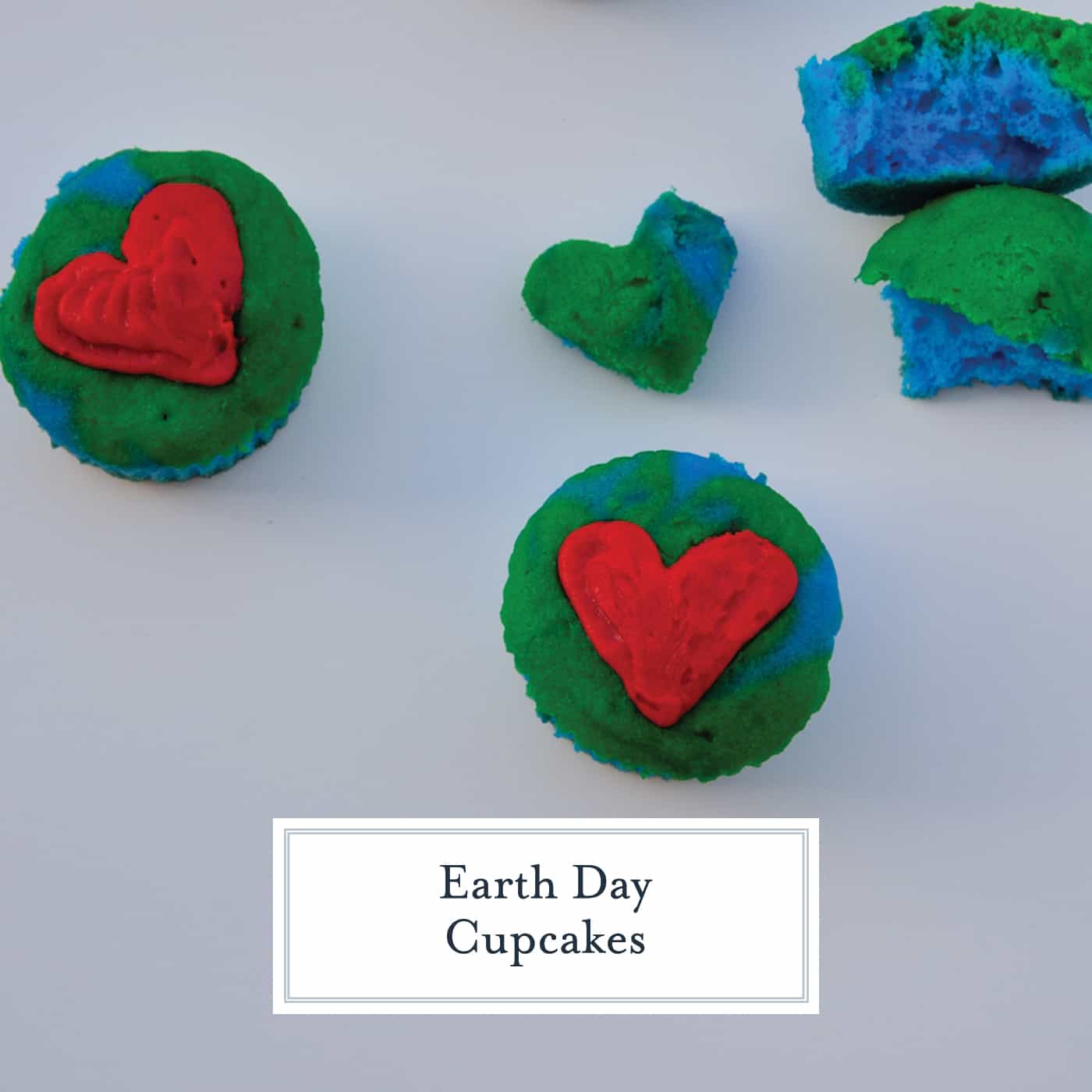 Earth Day Cupcakes are a simple way to remind ourselves to love the earth and celebrate what it provides for us.
This post also marks my first contribution to the #SundaySupper Movement and I couldn't be happier to be a part of such a large and positive message.
Did you know that Earth Day is a global holiday? First celebrated in 1970, over 192 countries recognize April 22nd as a day to support environmental protection.
While most of us aren't part of a larger network or organization, you can still make small changes to help our planet. Every little bit counts and here are a few things you can do to contribute:
Plant a tree, flower or shrub

– plants make food, oxygen, promote soil health and beautify

Do a craft using recycled items

– beautiful things can be made from up-cycling, not everything is better shiny and new

Take a walk or hike

– connect with nature and remember it was here far before you or I

Clean litter

– visit your local park or walk around the neighborhood to pick up litter

Recycle

– don't recycle? Start and learn more about your local recycle program, there are many items people don't realize are recyclable

Don't use electricity for a few hours

– saving electricity saves the planet so read a book, go outside and don't turn on the lights or use anything electric

Cook on grill or fire

– turn off your kitchen for a day

Don't get in the car

– walk to your destination instead of driving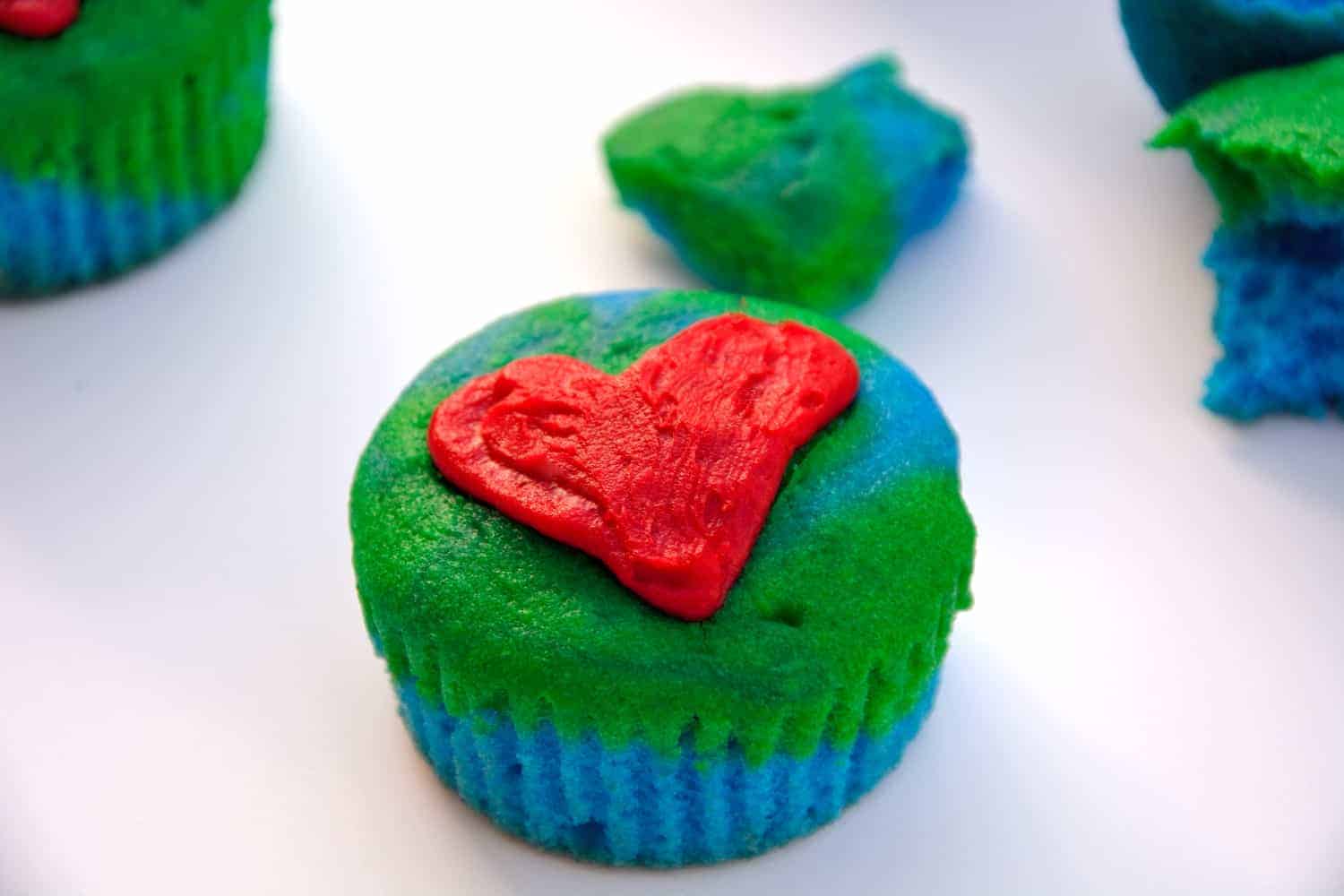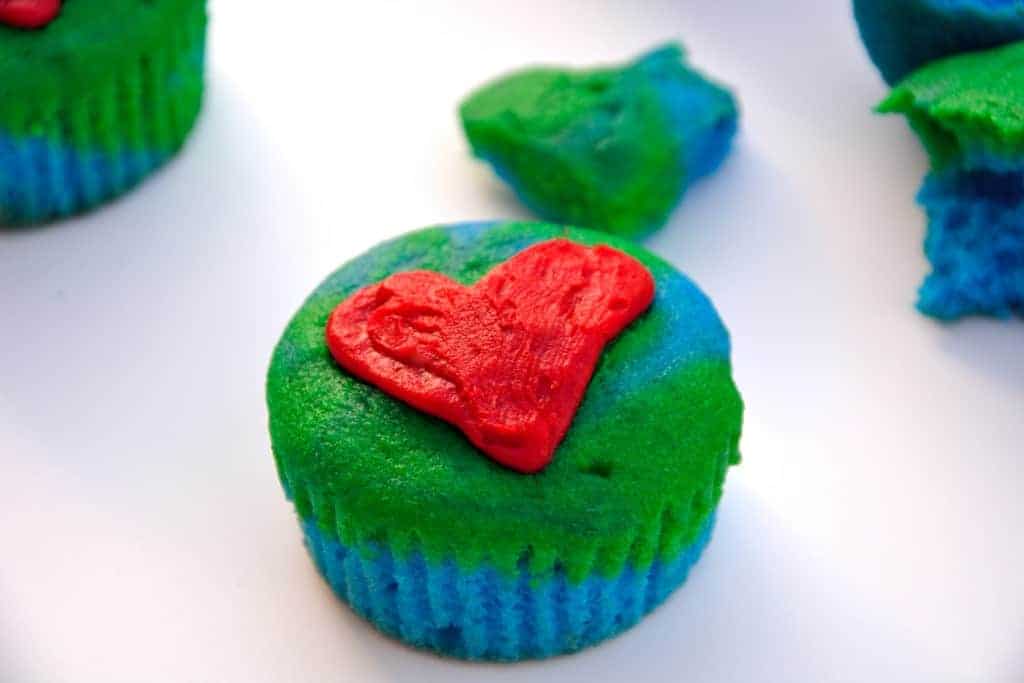 Notes for the cook, make sure you use a white cake mix (not yellow) and use the "egg white" directions. Any color will change the final appearance of blue and green.
Also, only gently swirl or toss the batter to create your Pangea type continents and oceans. Too much will cause it to mix making brown.
Happy Earth Day!!!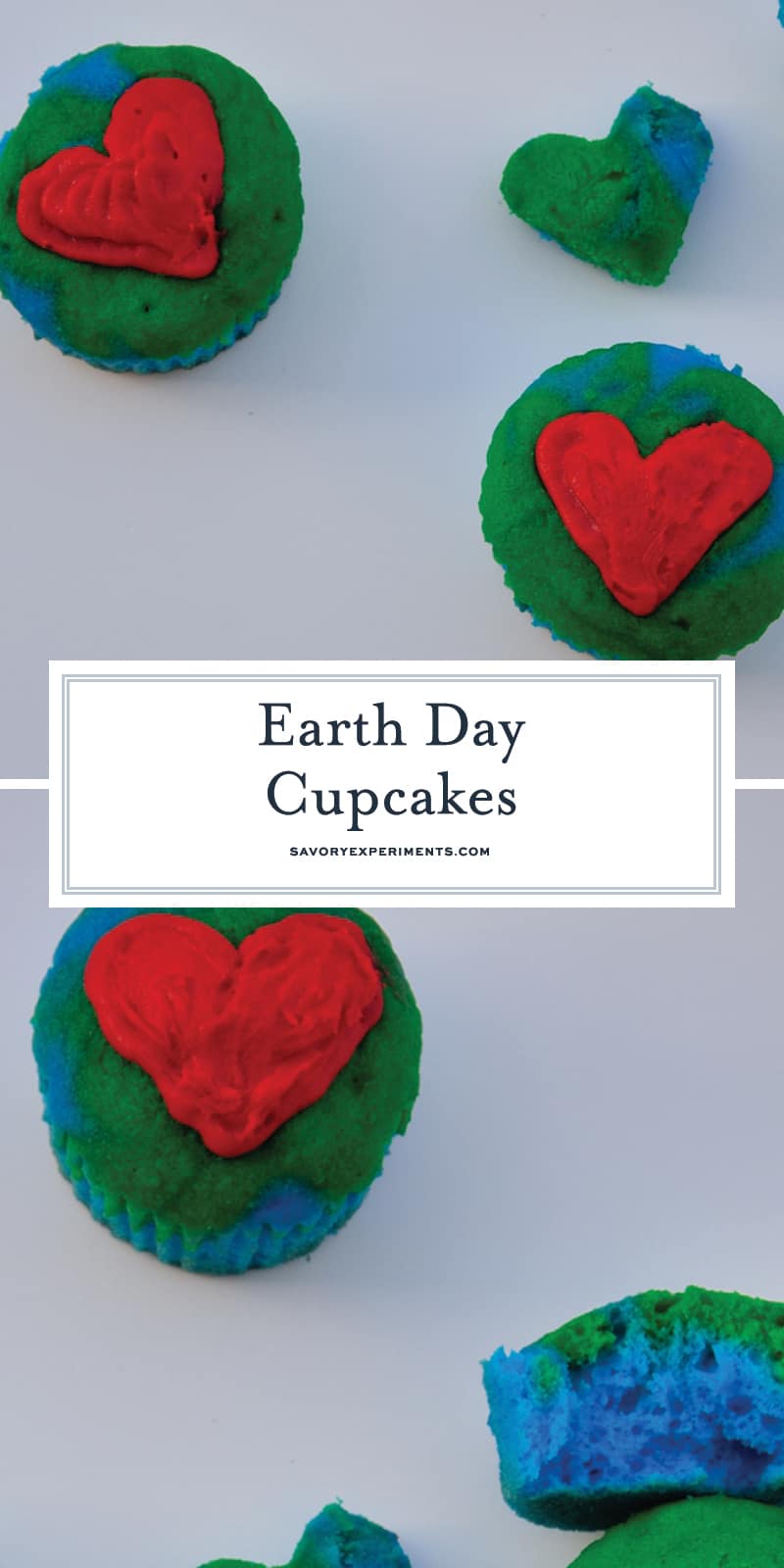 Fun facts about Earth Day:
ONE. Earth Day was first celebrated in 1970 after the efforts of Senator Gaylord Nelson To initiate the national holiday.
TWO. Twenty million Americans participated in the first Earth Day.
THREE. In 1990, Earth Day expanded to an International holiday, however it is known elsewhere at Mother Earth Day.
FOUR. On Earth Day 2012, more than 100,000 people rode bikes in China to reduce CO2 emissions and save fuel.
FIVE. In Panama, 100 endangered species of orchids were planted and maintained to prevent their extinction in honor of Earth Day.
SIX. The most popular way to celebrate Earth Day worldwide is to plant a tree and pick up trash and litter.
Earth Day Cupcakes
Earth Day Cupcakes are a simple way to remind ourselves to love the earth and celebrate what it provides for us.
Ingredients
1

box white cake mix

make sure it is white and not yellow

Ingredients according to box cake mix

use egg white version

1

tablespoon

vanilla extract

Green gel food coloring

Red frosting

Small heart cookie cutter
Instructions
Sift cake mix into a large mixing bowl. Heat oven and prepare better using egg white version according to package directions. Line cupcake tin with liners.

Divide batter in half, adding green gel food coloring to one half and blue gel food coloring to another.

Spoon approximately 1 tablespoon of green batter and one tablespoon of blue batter into each cupcake liner. Using a tooth pick, swirl the two colors together. Do not over mix, as then you will start to get brown.

Bake according to package directions.

Remove and allow to cool fully.

Using a small 1 inch heart shaped cookie cutter, press gently into the top of the cupcake to serve as a guide, pipe red frosting into each heart shape, spreading around evenly with a toothpick.

Enjoy and happy Earth Day!

If you've tried this recipe, we love for you to come back and let us know how it was!
Nutrition
Calories:
102
kcal
|
Carbohydrates:
17
g
|
Sodium:
149
mg
|
Potassium:
13
mg
|
Sugar:
9
g
|
Calcium:
47
mg
|
Iron:
0.4
mg