Have you seen my award winning Old Fashioned Butterscotch Pecan Rolls yet? Well cranberry sweet rolls are their cousin.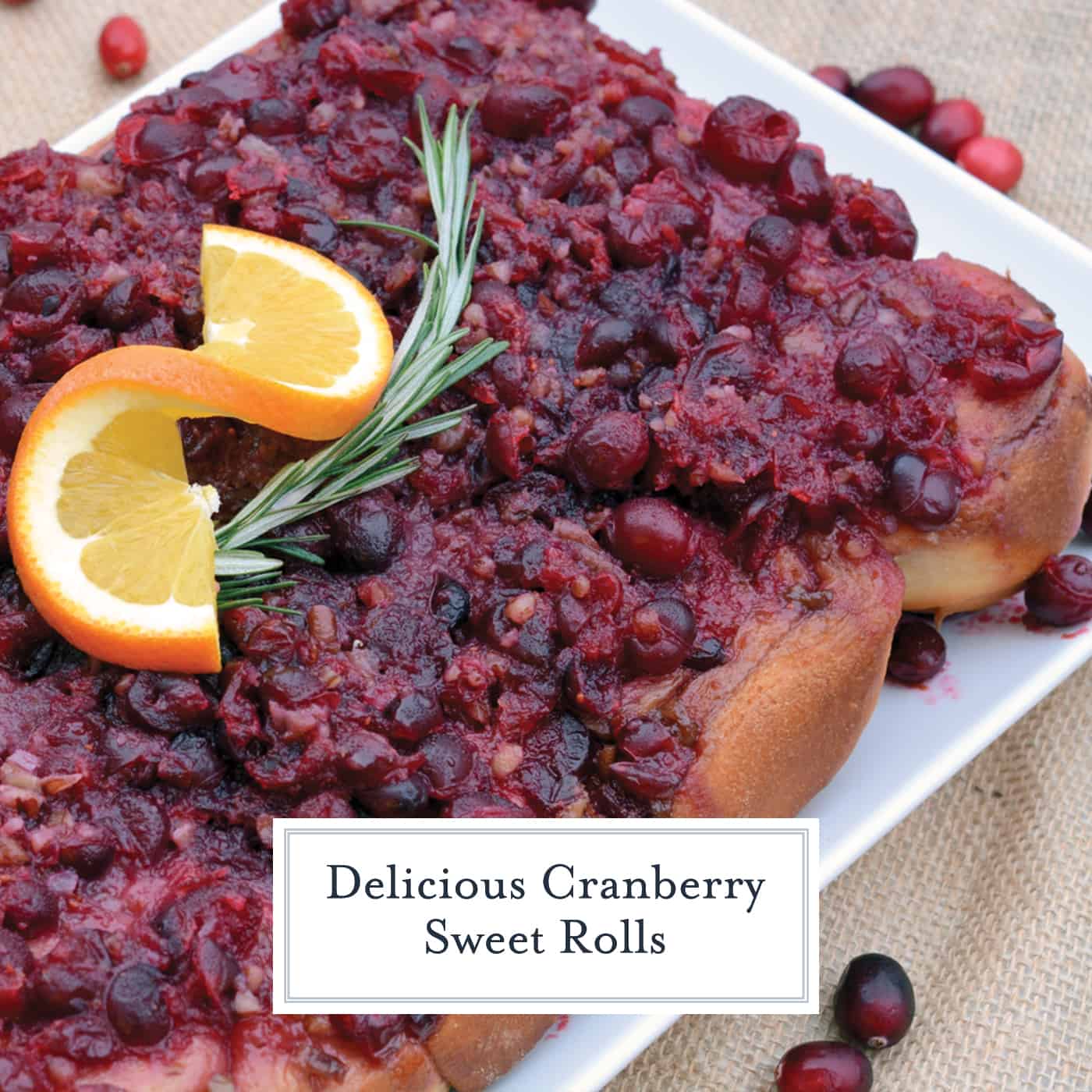 Cranberry sweet rolls are perfect for any holiday breakfast or even dessert. Orange cranberry bread in sweet roll form is an award winning recipe!
Funny thing about these sweet rolls, they have a long history in my family dating all the way back to my mother's childhood in Nebraska. For ages, my mother's side of the family indulged in the buttery, airy crumb created by allowing yeast to rise twice, long kneading and upside down baking on a bed of sticky goodness.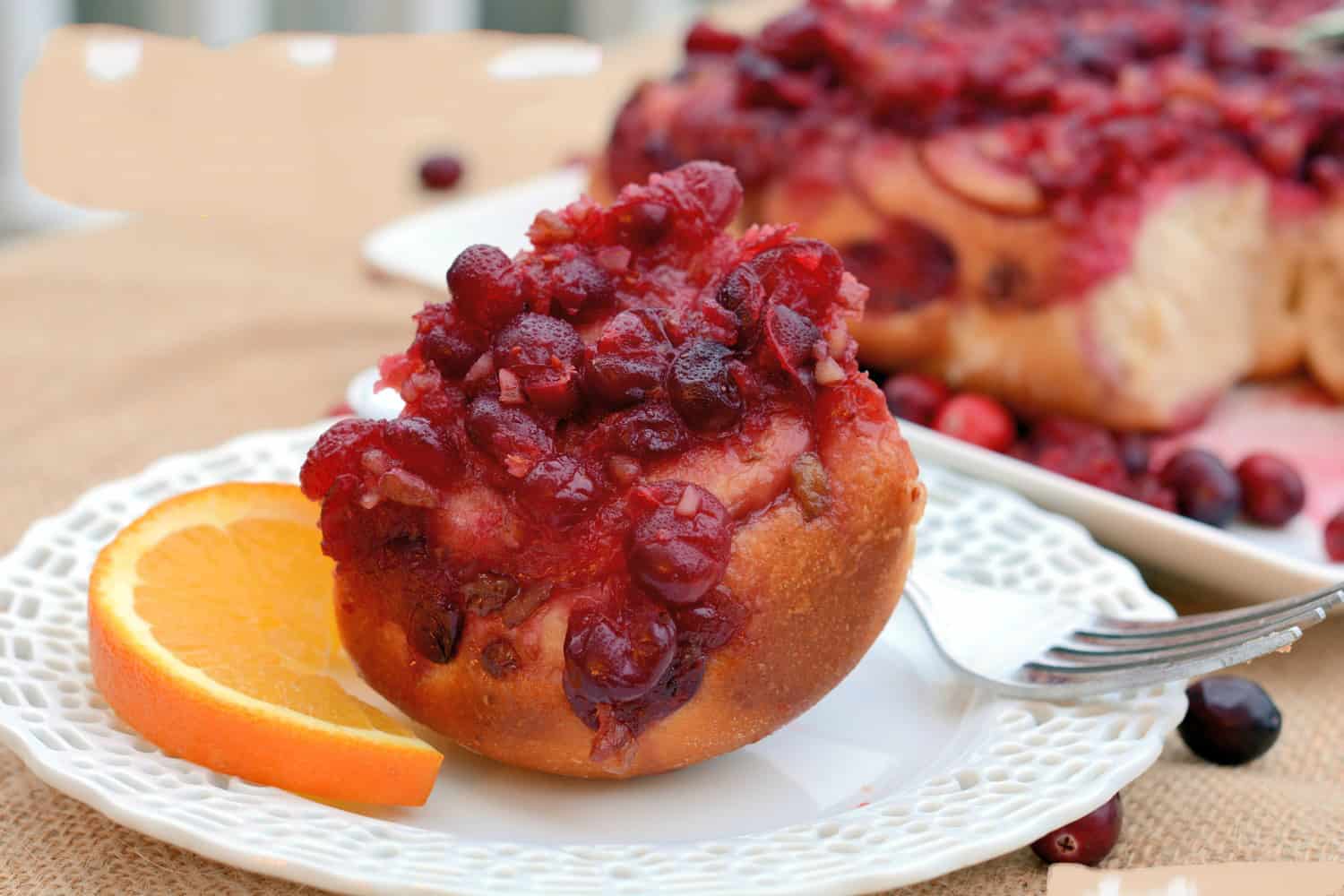 This was the type of breakfast that my great Aunt Beverly got up at 4 o'clock in the morning to bake and serve to hard working farm hands. A "normal" breakfast, laden with calories and a sugar high to get them through until lunch.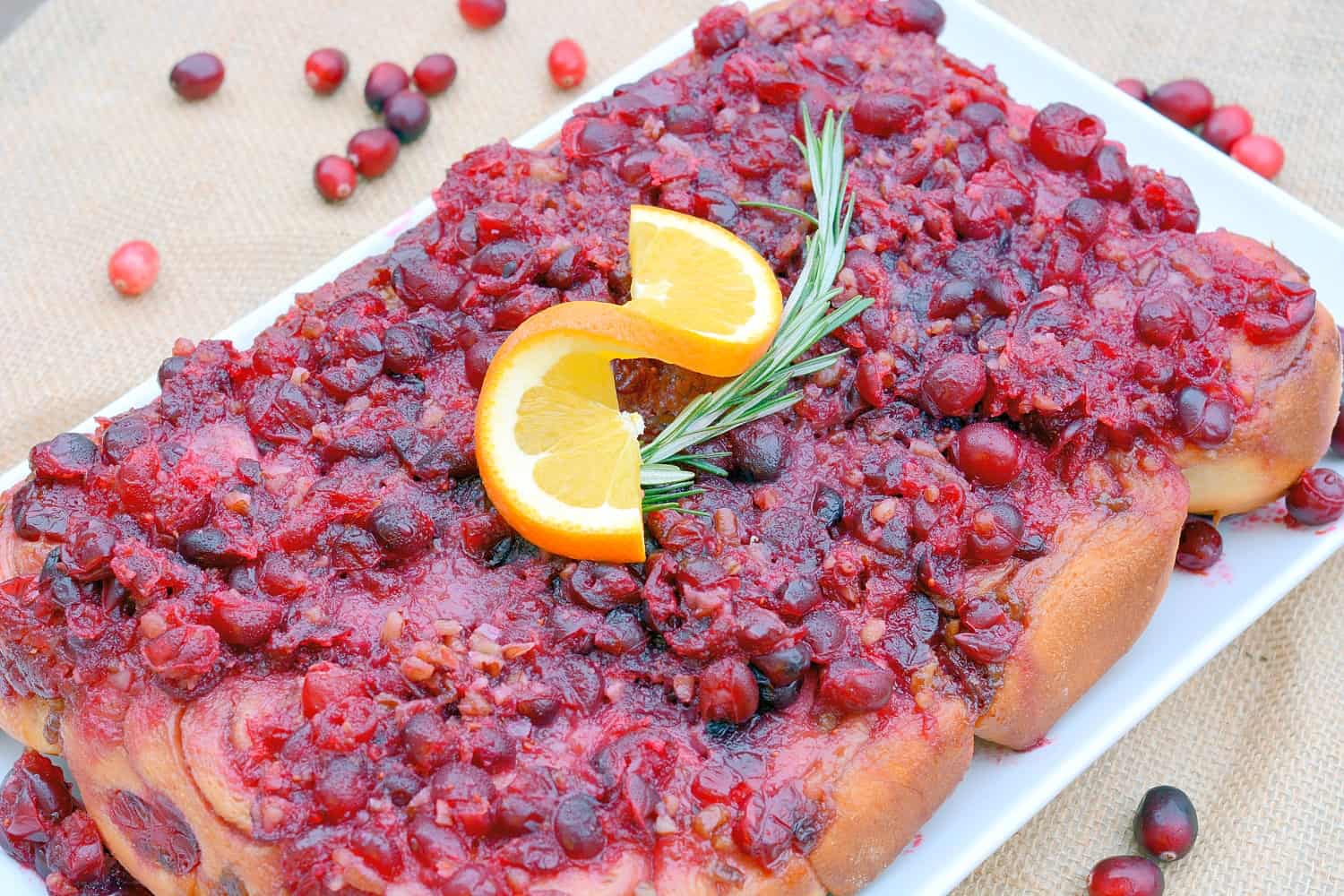 These days my sweet rolls are for special occasions only, like Christmas morning, birthdays and Saturdays (I consider Saturdays to be special occasions).
For Christmas time I swap the traditional brown sugar base for a festive and aromatic cranberry-orange sauce for cranberry sweet rolls!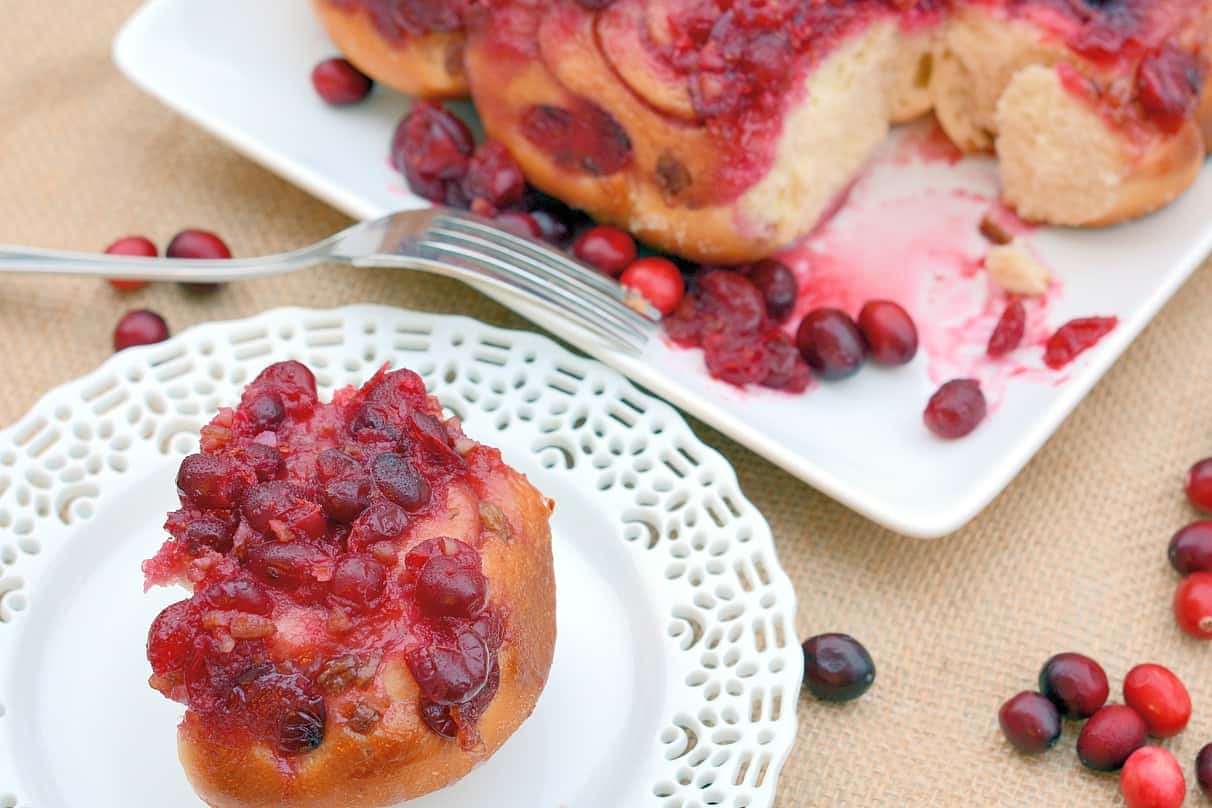 For me, cranberries are the ultimate holiday food, whether a main dish or an accoutrement, the beautiful deep red color will steal the show on any table, holidays or not.
Orange zest will fill your home with scents of the holidays without having to purchase an overpriced candle. They really are the perfect holiday specialty, whether for breakfast, dessert or a snack.