Are you ready to have your mind blown with the BEST grilled cheese sandwich there ever was? Chile Relleno Monte Cristo is going to do it for you.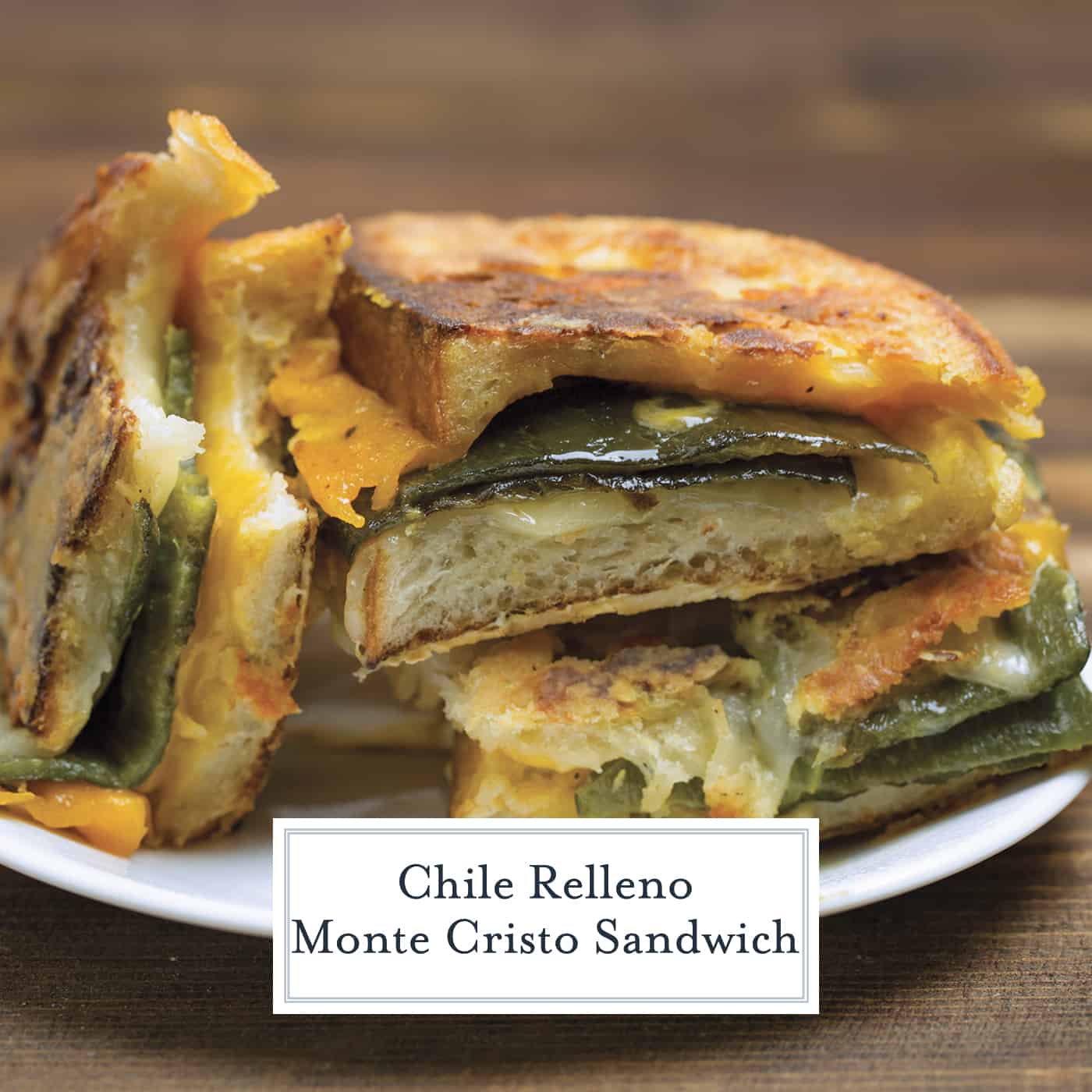 Chile Relleno Monte Cristo is a classic grilled cheese with pepper jack, cheddar and green chile and then battered and fried Monte Cristo style.
Double the crunch, double your pleasure! Remember those gum commercials? Kudos to the advertising agency that still has that slogan stuck in my head 20+ years later.
Chile Relleno style recipes have been one of my most popular genres, basically any combination of chile, cheese, bread, egg and flour, so I continue to concoct different variations of the same few ingredients.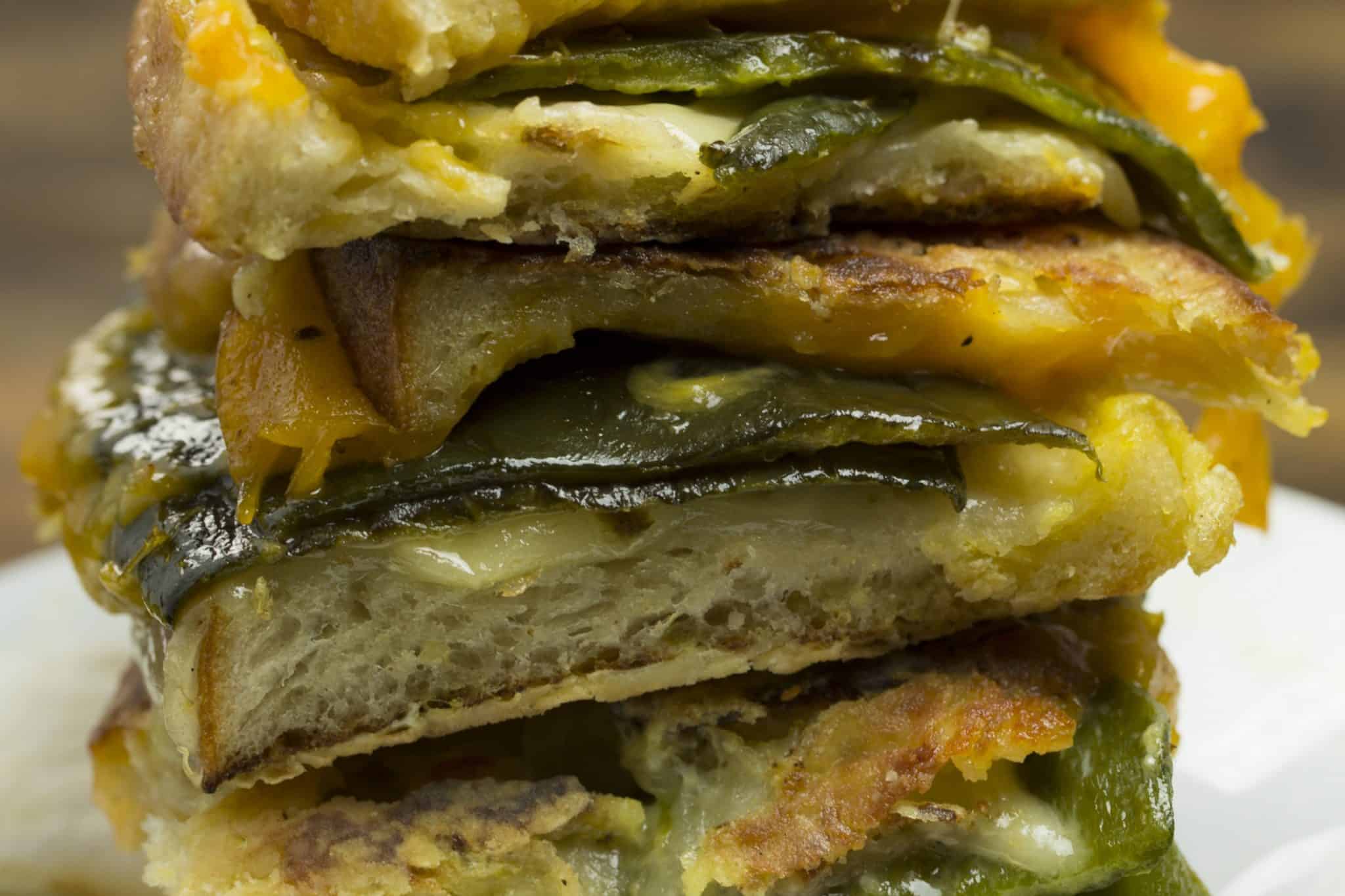 I say chile relleno style because none of them are traditional chile rellenos and the haters want to hate, hate, hate. I am here to say that it is okay, haters. I get it.
No, this is not a chile relleno, nor am I claiming it to be one. But it is the same genre using the same base ingredients and whether you like it or not, they are delicious!
Wanda S. says: "I've never had a sandwich this delicious before!"
Today I married a traditional Monte Cristo sandwich (or Croque Madame Sandwich) with a Chile Relleno to create a Chile Relleno Monte Cristo Sandwich and it was love at first sight.
Let's be honest, anything with green chiles is a "love at first site" for me. Or grilled cheese. Really, how can you go wrong?
Monte Cristo sandwiches used to be super popular but fell from grace, probably due to two reasons. The first being they are a pain in the butt to prepare. Battering and frying a sandwich with many layers isn't the easiest task.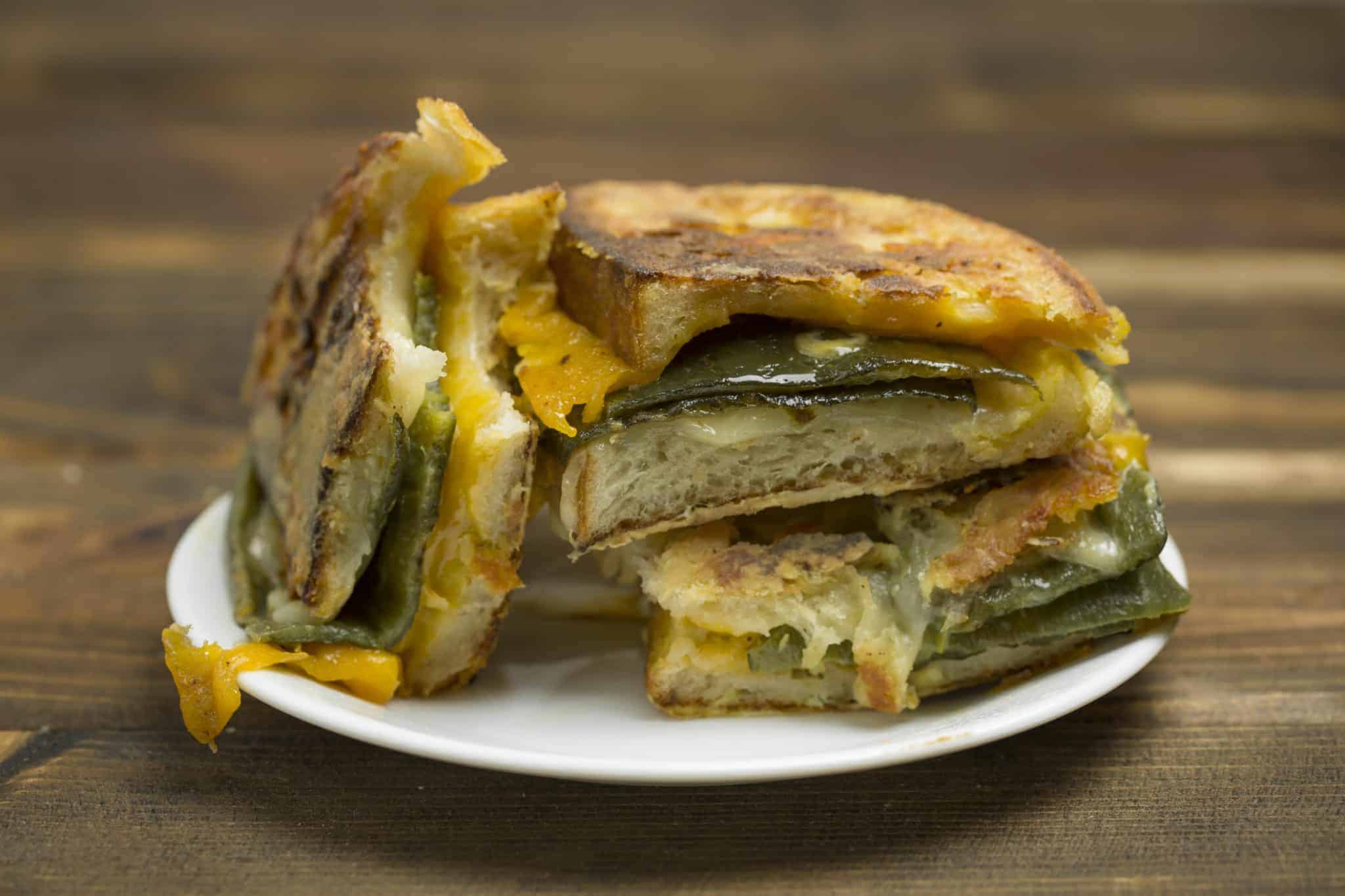 The second is that people are starting to watch their waistlines a little more and let's be honest, a towering, fried double sandwich doesn't fit the bill.
But I throw caution the wind on the weekends and trade out my salad for something with a little more piazza (and fat) and this weekend, it happened to be my Chile Relleno Monte Cristo.
Kevin H. says: "This is SO good!! Added a slice of ham and dipped in a Raspberry Chipotle jam. "
This bad boy has double the crunch because I fried it twice. First like a regular grilled cheese sandwich and the second time dredged in flour and egg to produce the Monte Cristo crust.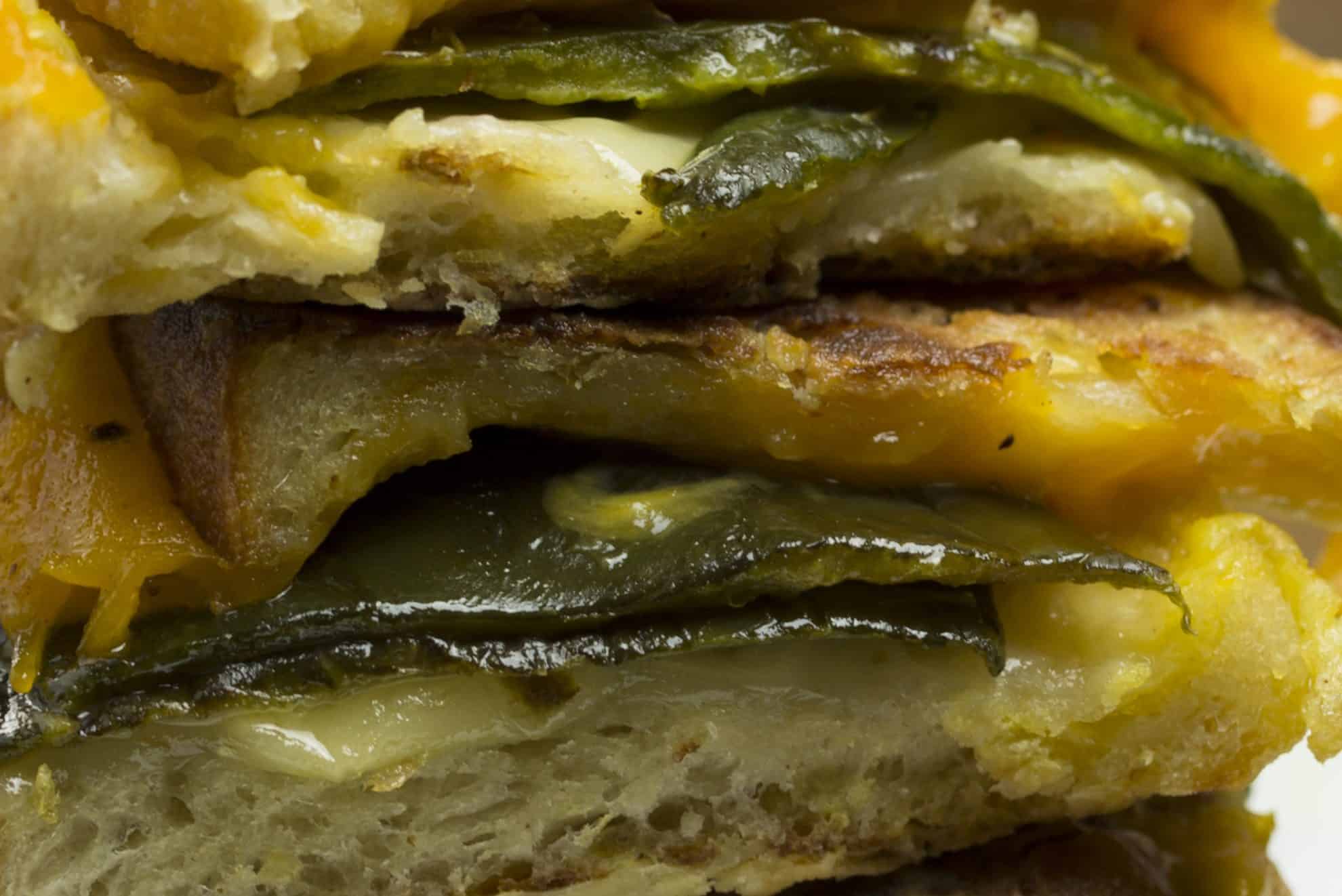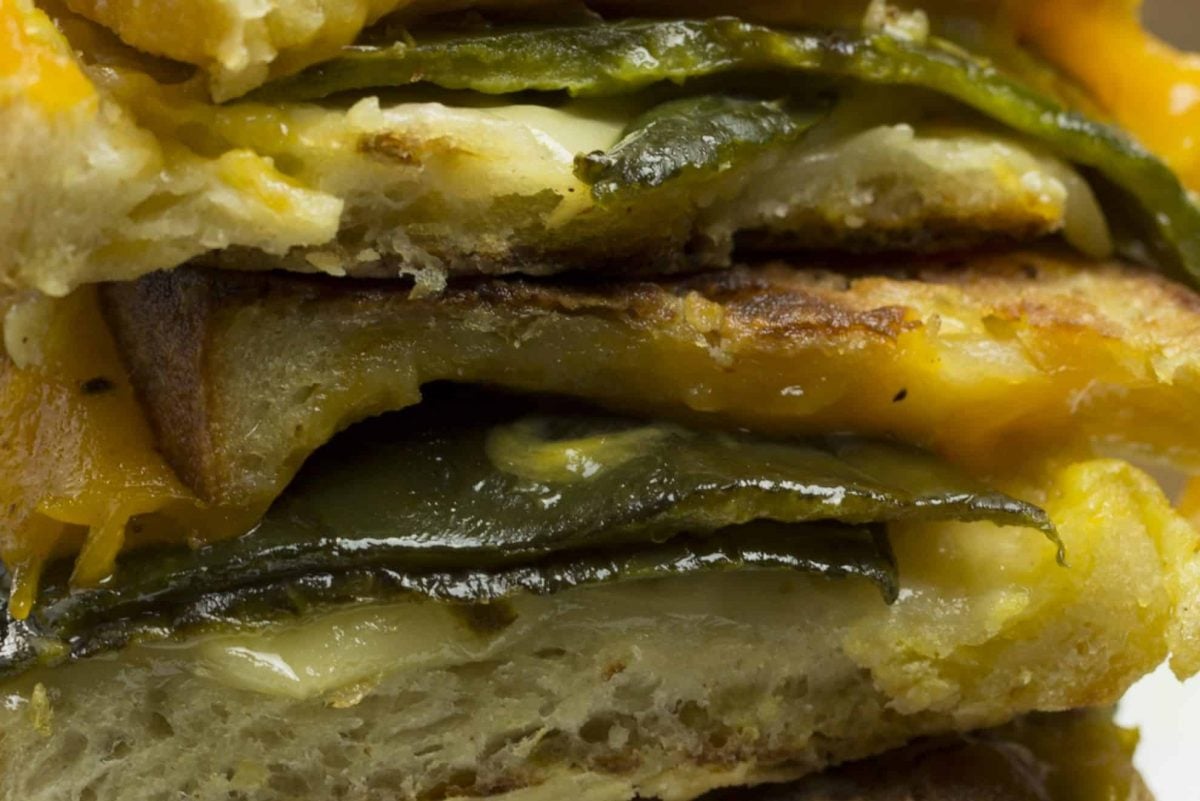 Without the first fry, you run the risk of mushy bread on the inside. It also allows the cheese from either side of the crust to melt together which makes for easier handling while dredging.
Lots of cheese and mild green chiles make for a mouthwatering sandwich.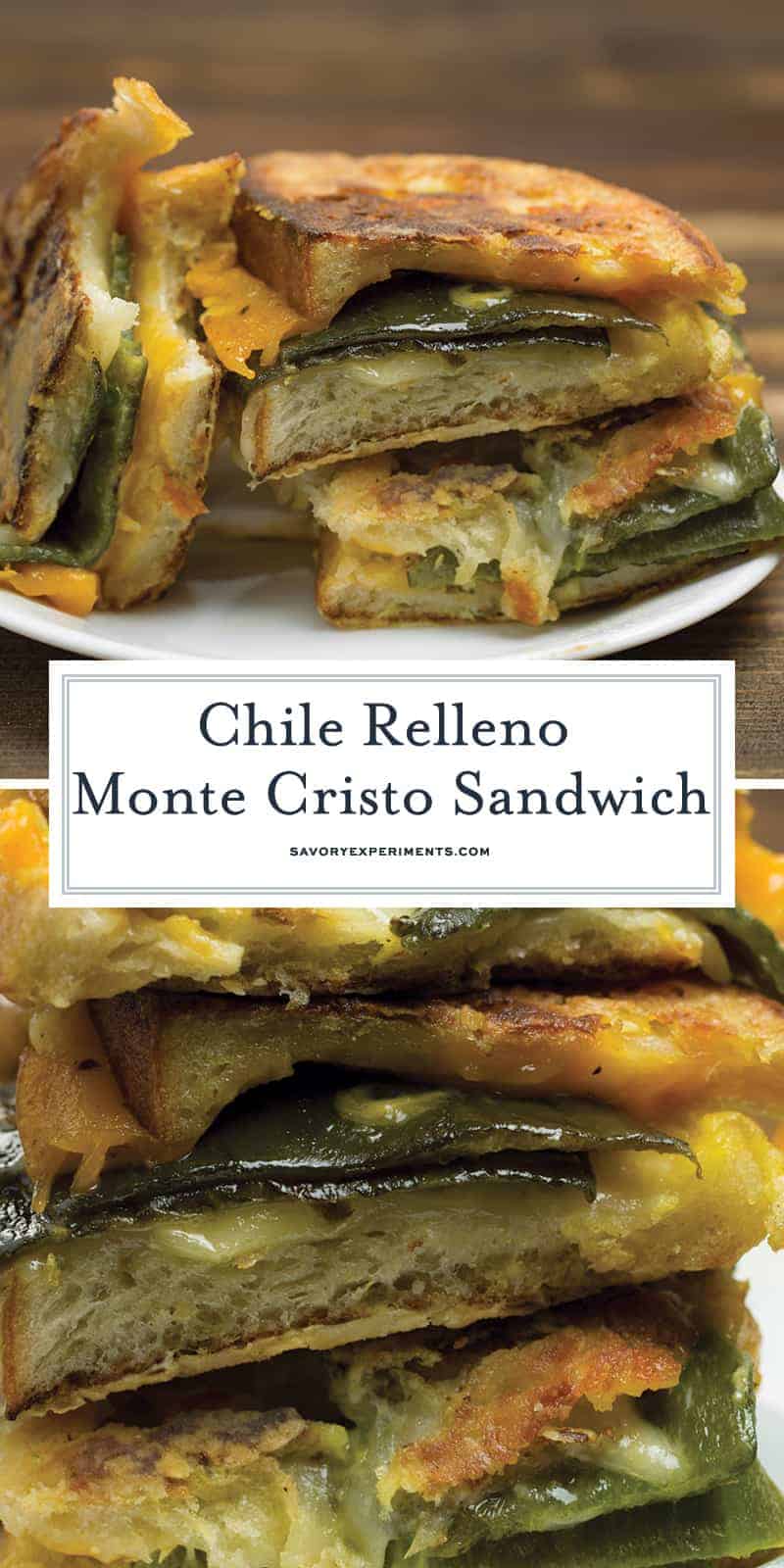 Tools for making Chile Relleno Monte Cristo Sandwich:
Heavy Bottom Frying Pan– this will be one of your most used kitchen tools. Having something that is heavy bottom will distribute heat better and prevent burning whether you are using an electric or gas range.
Wood cutting board – wood won't dull your knives like plastic and if treated properly, has natural antimicrobial properties.
Good knife – Global is my favorite! They are worth the price, I promise. I am kind of obsessed with them and store them tucked away so no one else can use them. Including hubby. Hands off my good stuff!