Double Crunch Chile Relleno Monte Cristo is a classic grilled cheese with pepper jack, cheddar and mild green chiles gently fried to golden perfection and then battered and fried like a Monte Cristo. Double the crunch, double your pleasure!
Chile Relleno style recipes have been one of my most popular genres, basically any combination of chile, cheese, bread, egg and flour, so I continue to concoct different variations of the same few ingredients.
Today I married the traditional Monte Cristo with a Chile Relleno to create a Double Crunch Chile Relleno Monte Cristo Sandwich and it was love at first sight. Well really anything with green chiles is a "love at first site" for me. Or grilled cheese. Really, how can you go wrong?
So first of all, why is it "double crunch"? Because I fried it twice, silly. First like a regular grilled cheese sandwich and the second time dredged in flour and egg to produce the Monte Cristo crust. Without the first fry, you run the risk of mushy bread on the inside. It also allows the cheese from either side of the crust to melt together which makes for easier handling while dredging.  Lots of
cheese
and mild green chiles make for a mouthwatering sandwich.
We get our chile from Chilemonster.com, be sure to check them out and order your own! Scroll on down to see even more fabulous chile recipes like Chile Relleno Casserole or Chile Verde.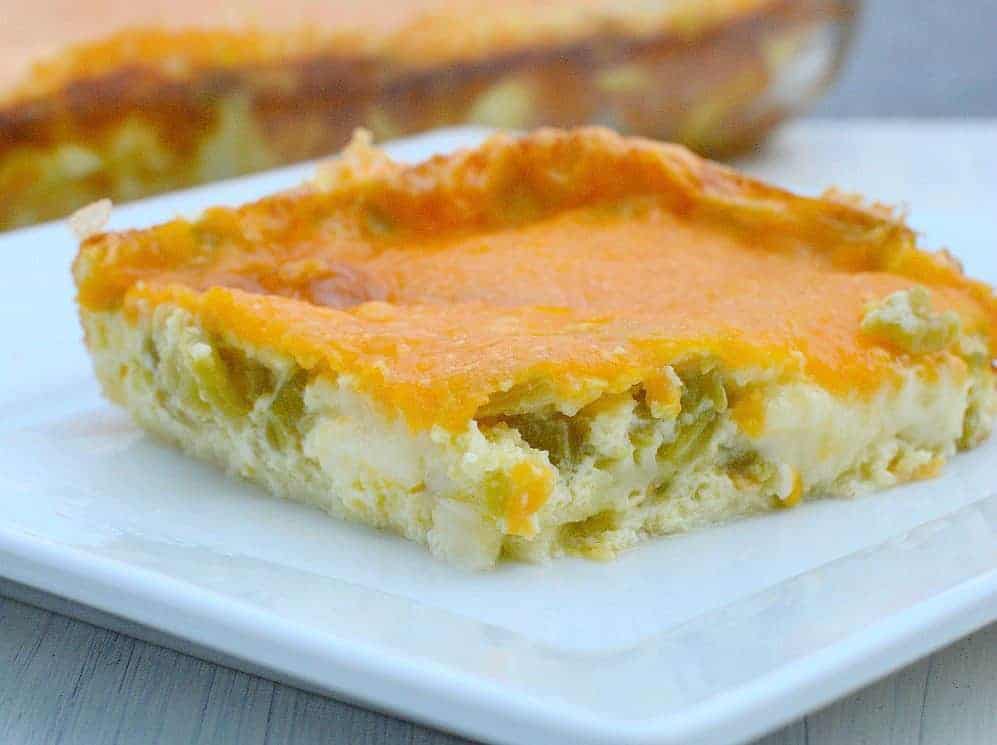 Also make sure to watch how to prepare your own Double Crunch Chile Relleno Monte Cristo Sandwich!
Make sure to PIN Double Crunch Chile Relleno Monte Cristo!
Double Crunch Chile Relleno Monte Cristo Sandwiches
Double Crunch Monte Cristo Sandwiches combines lots of cheese and mild green chiles with the famous monte cristo preparation. Excellent choice for lunch or dinner.
Course:
Main Course, Main Dish
Ingredients
4

slices

1/2-inch thick bread

I used a round of Italian

2

tablespoons

butter

4

slices

cheddar cheese

thin

4

slices

pepper jack cheese

thin

2

green chiles

such as Hatch green chile, poblano or Anaheim, seeded and chopped, roasted and skinned*

1/2

cup

flour

2

eggs

lightly beaten

Dash of salt

Vegetable oil

enough to coat the bottom of a large skillet or frying pan
Instructions
Start by buttering one side of each piece of bread. These will be the exterior sides of your sandwich, lay them butter side down on a plate or work surface.

On one half of the bread, lie 2 slices of cheddar cheese, topped with a thick layer of green chiles and finished with 2 slices pepper jack cheese. Top with another slice of bread, butter side out. Repeat with remaining sandwich.

In a large skillet or frying pan, heat vegetable oil over medium-high heat. Place both sandwiches, into pan. Press down with a spatula to flatten the bread and sear the butter against the hot surface. When browned, flip and repeat on other side, pressing until brown. Remove to a paper towel lined plate. Reduce oil heat to low, but don't turn it off.

Working at a brisk pace (you don't want your oil to burn), place flour in a shallow dish (or plate) and eggs in a shallow bowl whisked with salt.

Using a fork, carefully dredge both sides of each sandwich in flour and then egg mixture.

Increase oil heat back to medium-high heat and place egg drenched sandwiches in to hot oil. Cook on either side until browned and egg mixture has cooked.

Remove, slice and serve. Enjoy your Double Crunch Chile Relleno Monte Cristo Sandwiches!
Recipe Notes
To roast chiles, place on a hot grill in under the broiler until the skin blisters, then place hot, soft chiles into a an airtight bag, close tightly and allow to steam. The skin should easily peel off.
If you don't wish to use fresh chiles, you can purchase an 8-ounce can whole or diced green chiles, drained and patted dry and skip this step.
You can order Hatch Green Chiles and other varieties from ChileMonster.com. It is the only site I trust for fresh and flavorful chiles.
Comments make us happy, leave one!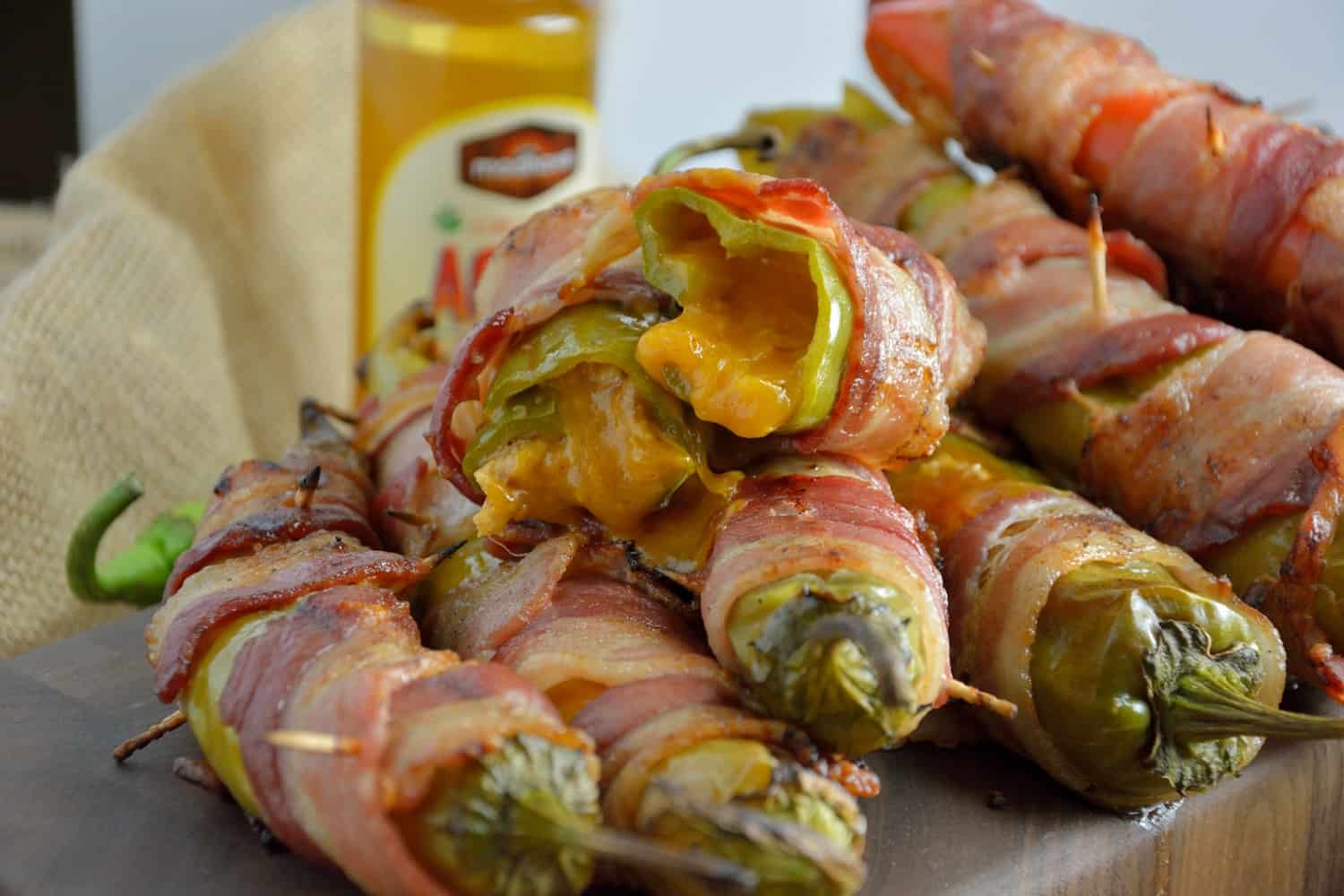 BBQ Chicken Stuffed and Bacon Wrapped BBQ Chiles
Chile Relleno Quiche
Chile Relleno Bites