Who doesn't love eggs, ham, and cheese all combined into a yummy portable breakfast?! When you find out how easy Western egg muffins are to make, you'll be head over heels for them!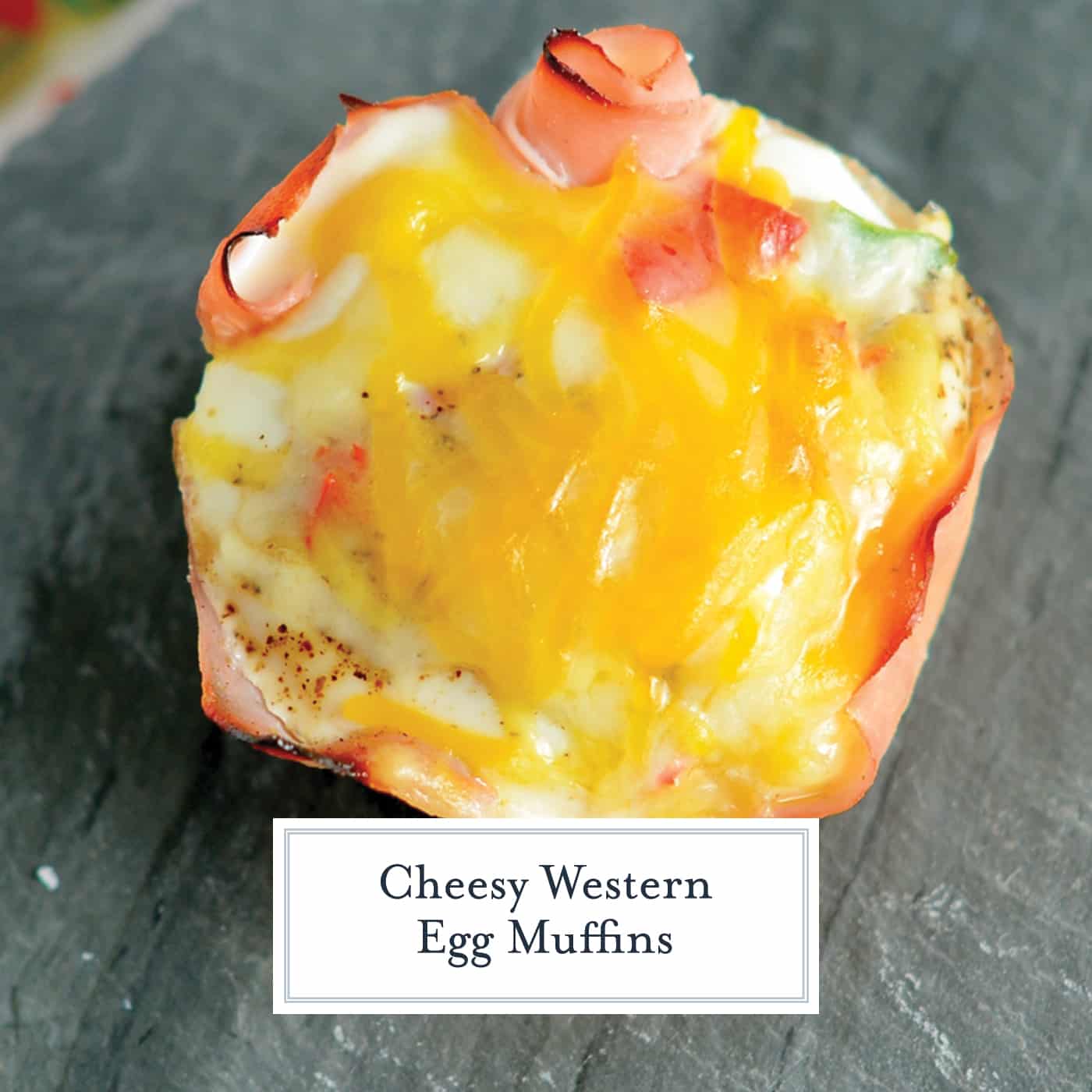 Get ready for these Western Egg Muffins to be your favorite type of breakfast eggs! Whether you are eating these baked egg cups at home or on the road, they are sure to be delicious!
A frequent at the diner, I don't even have to look at the 20 page menu. Western omelette, cheese, home fries extra crispy, whole wheat toast. Hubby asked a good question at one of our Sunday morning outings: "Why don't you ever make western omelettes at home?"
The answer was " I don't know." Probably because it is much easier to go and order one, but they aren't all that difficult to prepare.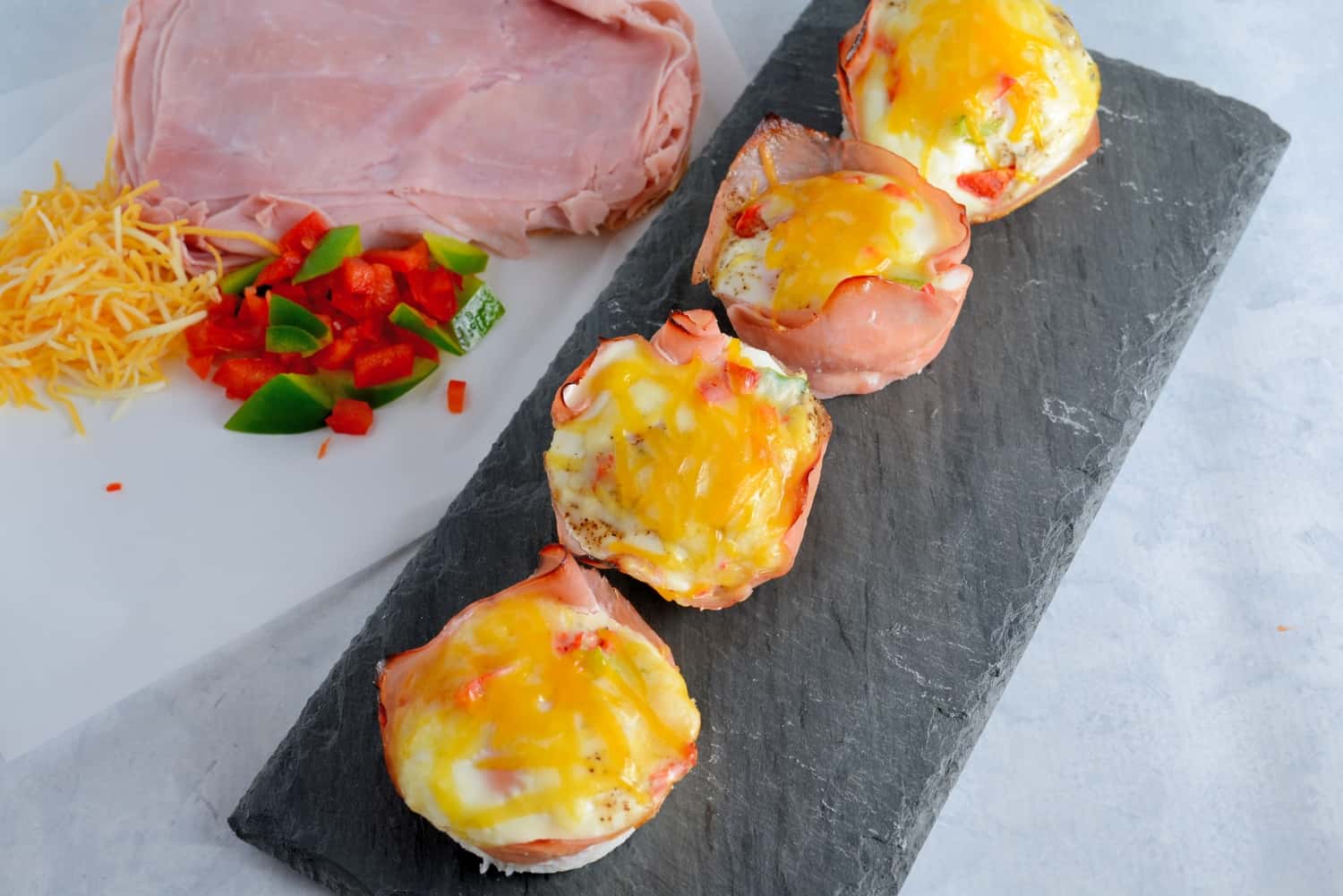 The following Saturday you can guess what happened… we were eating Western Egg Muffins for breakfast. Also known as the "Denver" mix or a "Denver Omelette", I happen to be from Denver and they happen to be my favorite eggy mix. Maybe this is where my loyalty to this egg creation comes from?
These Baked Egg Muffins also fall under a low carb breakfast category, which makes them even more appealing! Not only are they quick to whip up but they taste great and are healthy for you. Which makes them even better and guilt free to eat!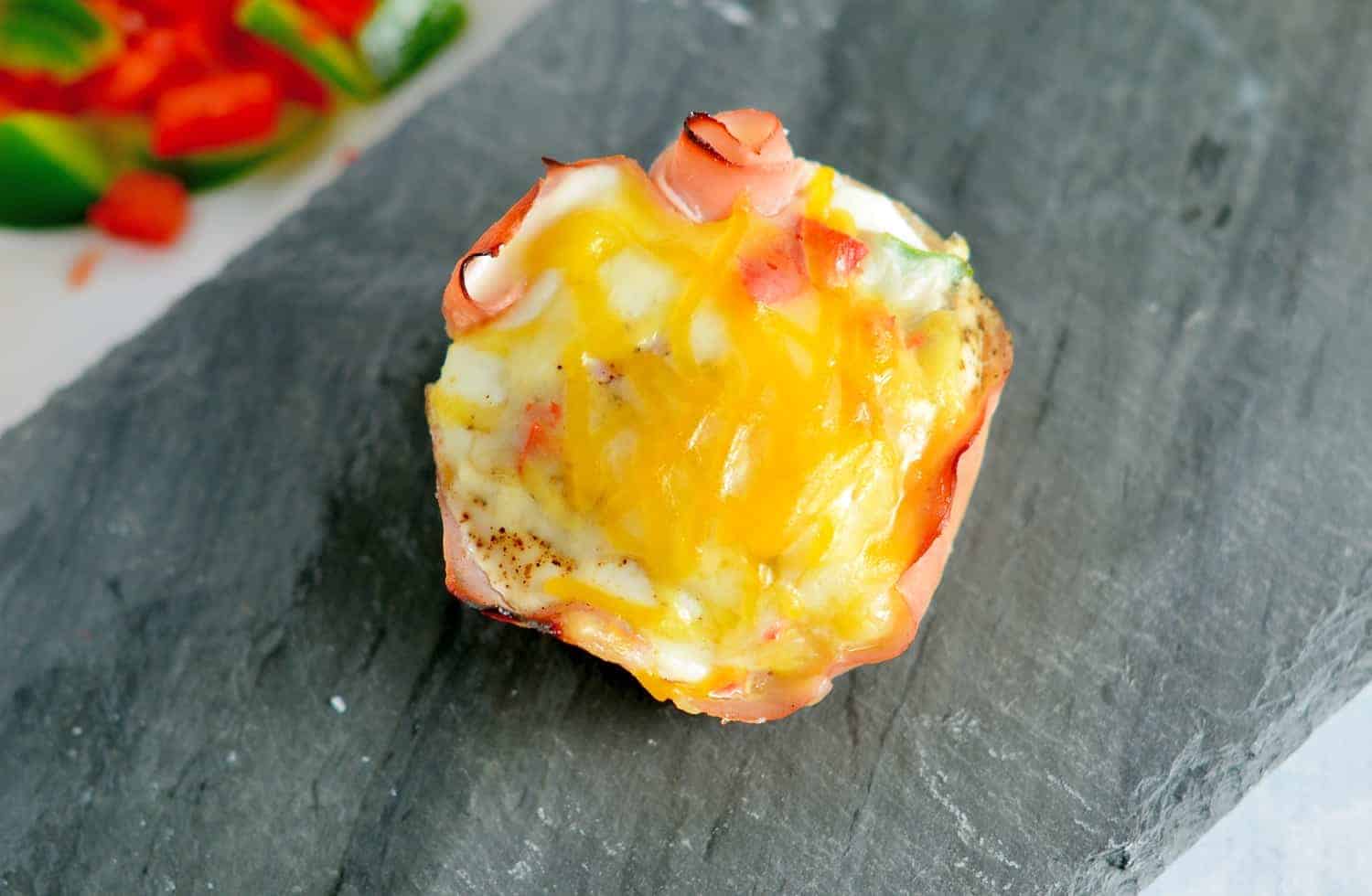 Western Egg Muffins are unique because the eggs are baked instead of pan fried, and the ham is used as a liner to hold all of the other ingredients, making it super easy to handle and eat.
Oh, the things you can make in a muffin tin! Lets just say it's a necessity in my kitchen.
You can adjust your cooking time based on how well you prefer your eggs. I prefer to keep the eggs whole, as opposed to scrambled, so that I can watch the cooking of the egg white and thus judge when they are ready. Feel free to cook them to your preference!
If you loved this Baked Egg Muffins recipe, be sure to check out these other easy egg recipes:
Tools for making Western Egg Muffins:
Muffin Tin– I really suggest having two muffin tins. It makes life a lot easier than baking in two batches and double the cook time.