This post is sponsored by FAGE; however all thoughts and opinions are my own.
You've all heard me ranting and raving about my love for yogurt. Of course, you can enjoy it in the traditional sense, just right out of the container with a spoon, but there are also endless ways to use yogurt in a nontraditional manner.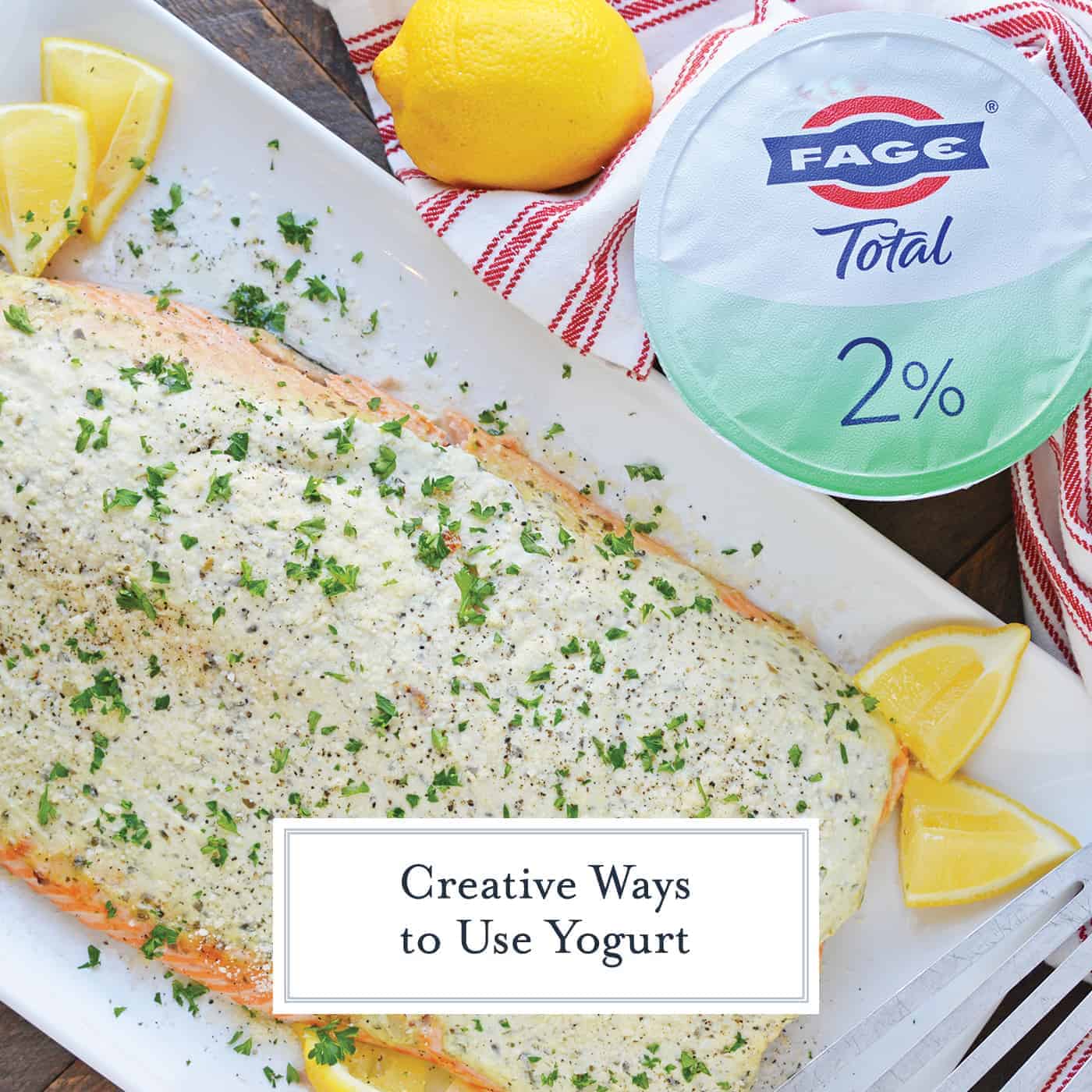 Creative Ways to Yogurt in your breakfast, lunch, dinner, dessert and snacking recipes! Make yogurt a staple in your house!
By now you shouldn't be surprised to hear me talk about my obsession with yogurt. Not just any yogurt. FAGE Total 2% Plain Greek Yogurt.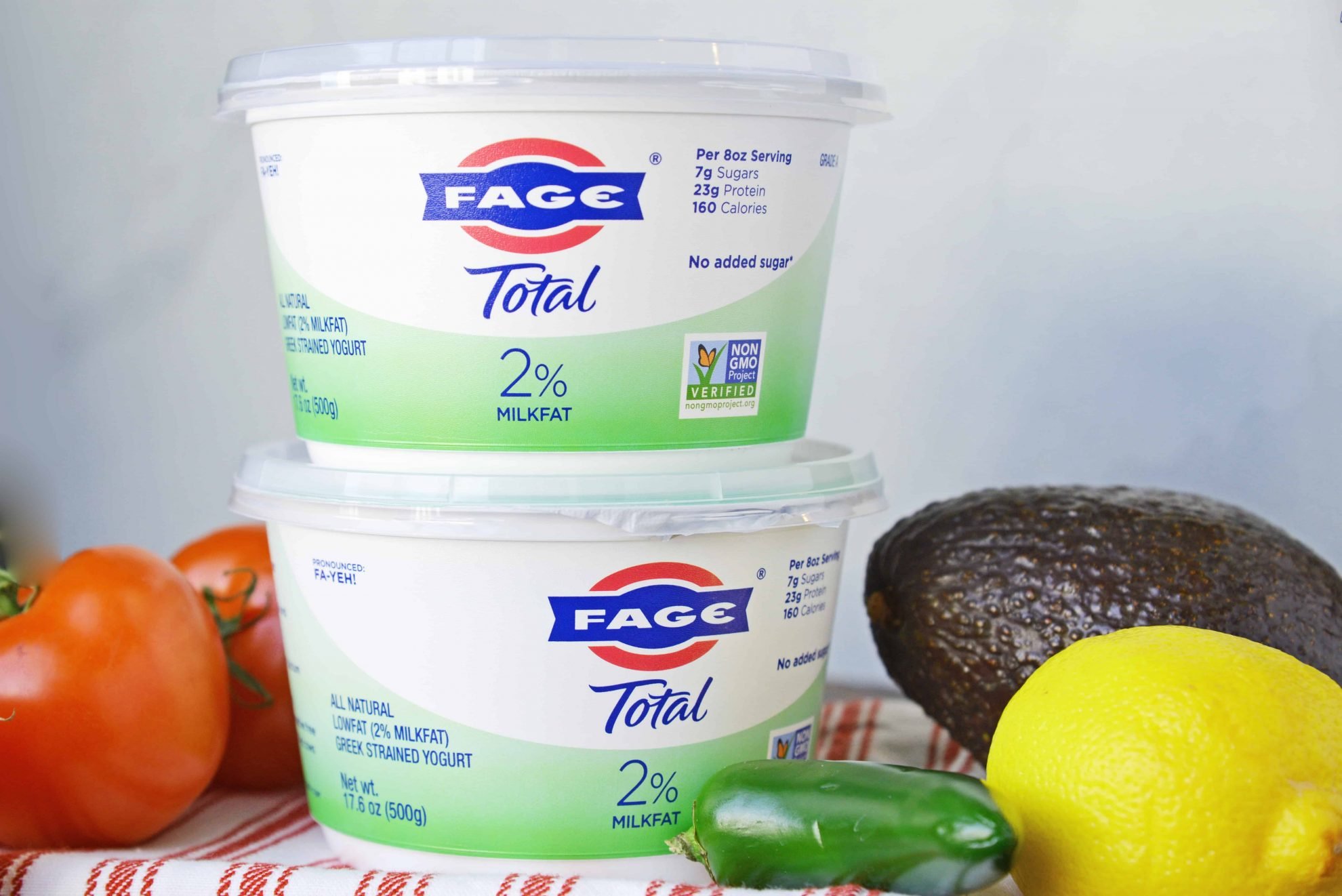 FAGE is the only Greek yogurt that is thick, creamy, nutritious and naturally delicious. Not every yogurt can say that.
The uses for FAGE thick yogurt are endless and can be traditional or outside of the box in any meal or time of the day. Here are some of my favorite creative ways to use yogurt!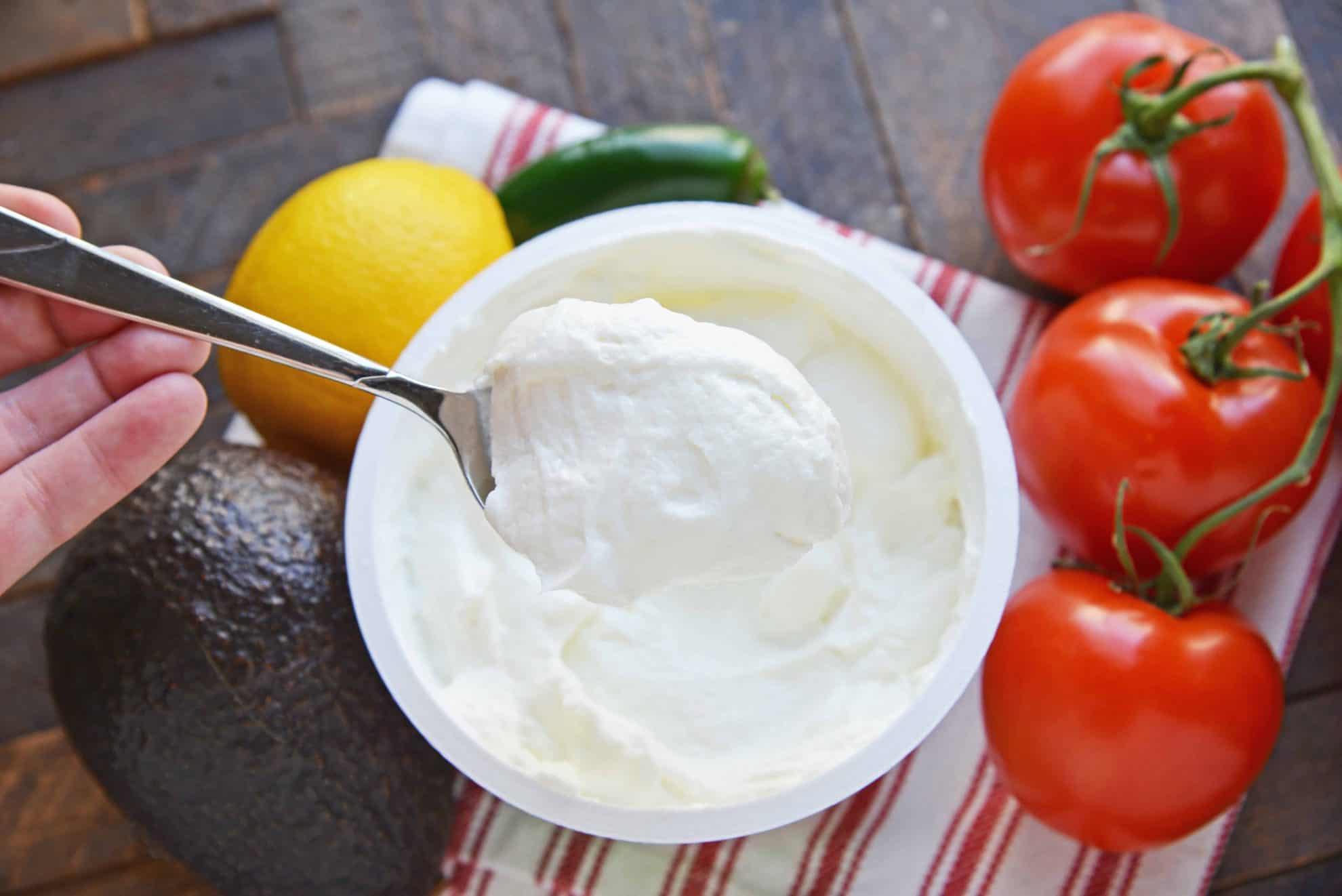 ONE. Use FAGE Total Plain Greek yogurt to amp the creaminess factor in sauces and soups. At the end of cooking, whisk in a few tablespoons to a whole cup. Check out my Chicken Korma or Skinny Beef Stroganoff for examples.
TWO. Use FAGE Total Plain Greek Yogurt in baking for rich and creamy breads and cake. Lemon Yogurt Pound Cake is an excellent place to start!
THREE. FAGE Total Plain Greek Yogurt is excellent as a marinade base. It has a slight acidity and will leave your meats and seafood tender with loads of flavor. Harissa Chicken Kabobs and Pesto Spinach Stuffed Chicken are family favorites, but my new creation, Pesto Salmon is AH-mazing!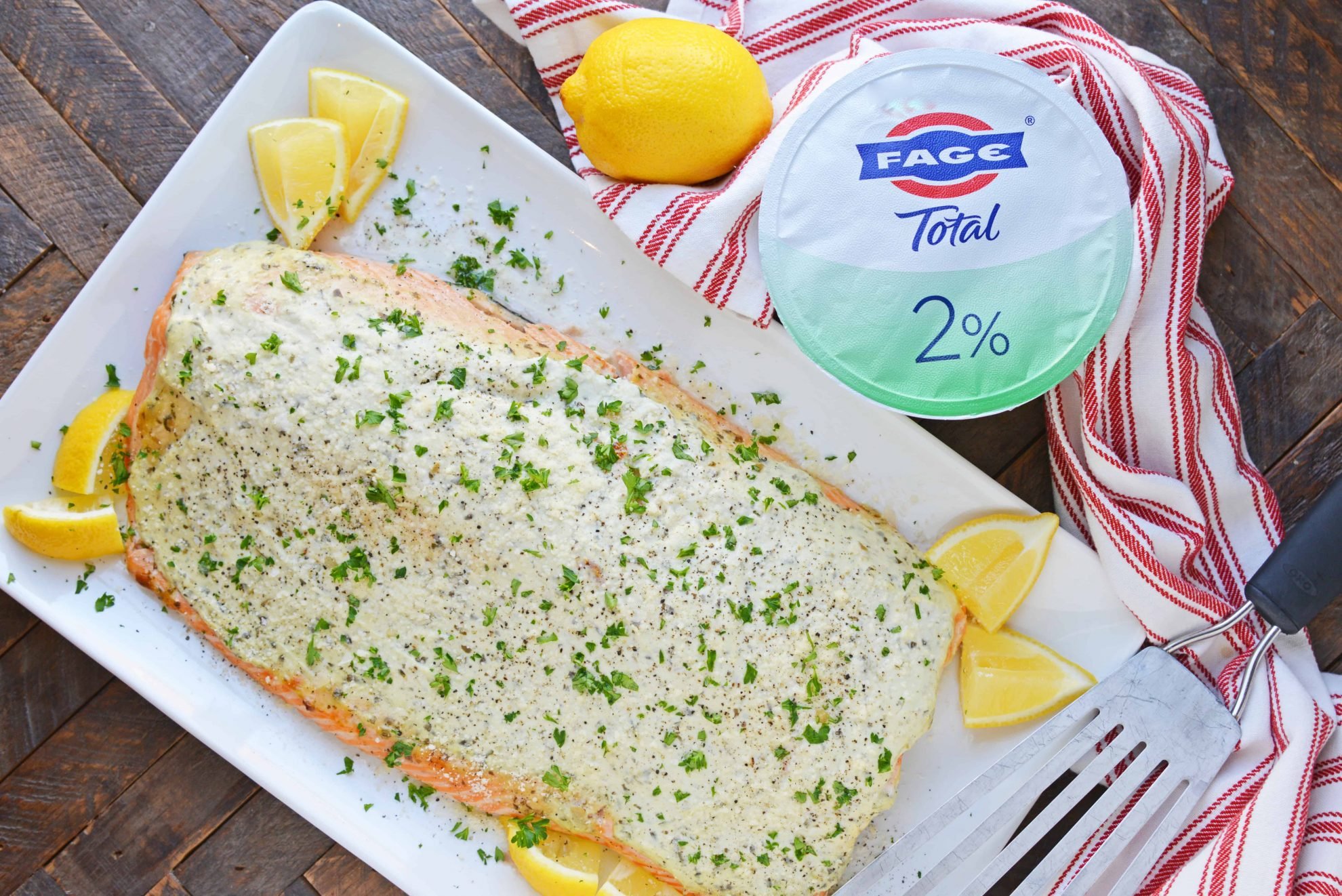 Just blend 1-2 tablespoons of your favorite pesto sauce with 1 cup of FAGE Total 2% Plain Greek Yogurt and slather it on a salmon filet.
Bake at 350 degrees for 20-25 minutes, depending on the size of your salmon. Garnish with fresh lemon wedges, Parmesan cheese, salt and pepper.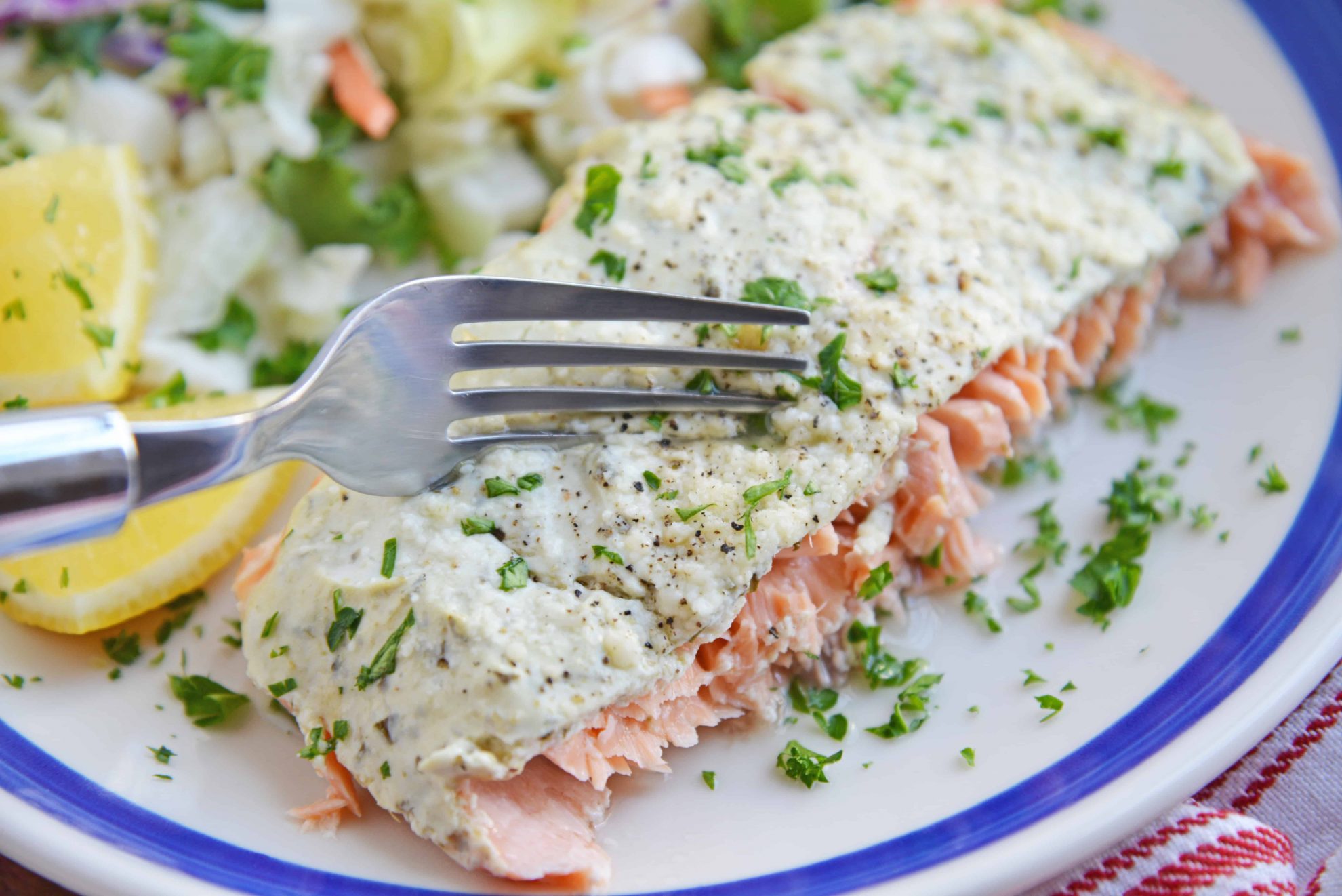 THREE. FAGE Yogurt is fabulous as a salad dressing base. Add citrus flavors, your favorite spice blend or even chopped fresh herbs for a fun and inventive salad topping each and every time!
FOUR. Of course, you can create the best yogurt or smoothie bowls! Blend yogurt with beets or other fresh fruit for a colorful base or use it plain and top it with all your favorite goodies.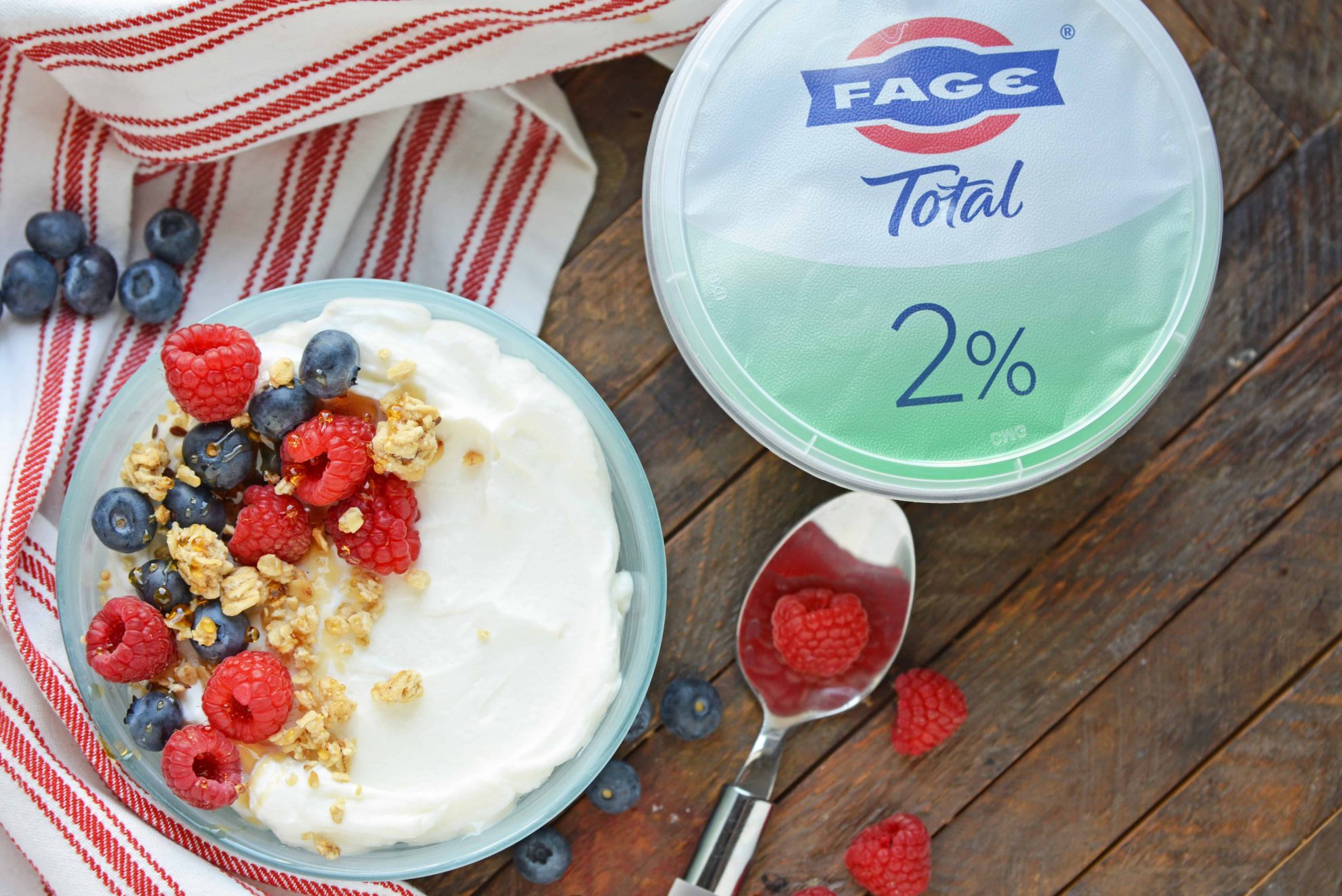 This is my go-to for dessert, the Very Berry Yogurt Bowl made with fresh blueberries, raspberries, blueberry, granola and a touch of agave nectar. Check more of my favorite yogurt bowls here.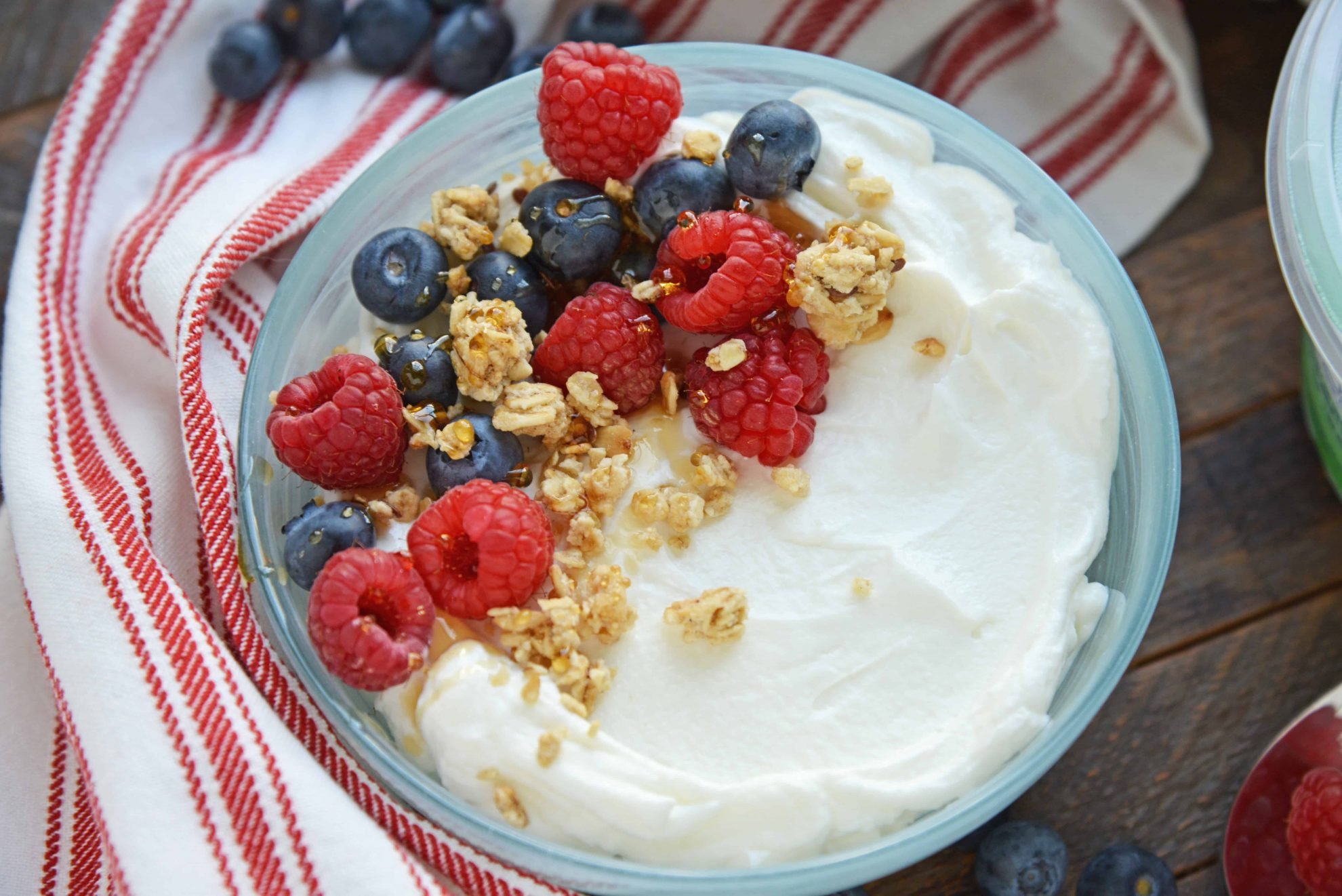 FIVE. Use FAGE Total Plain Greek Yogurt as a substitute for sour cream. I don't make it a secret that sour cream isn't my favorite, but yogurt is! I use yogurt in place of sour cream in dips and as a topping.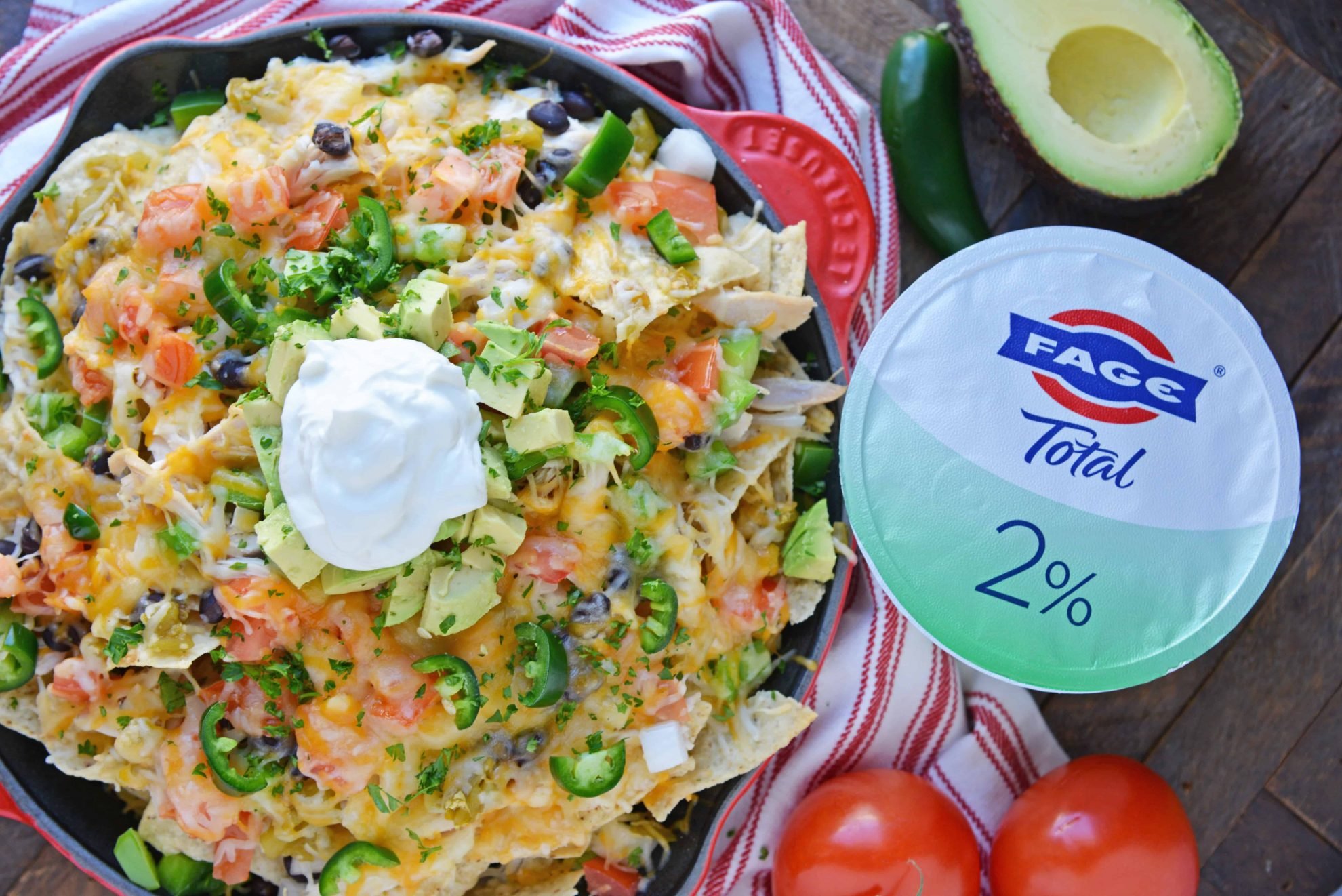 These are my favorite Loaded Nachos with layers of a Mexican cheese blend, fresh tomatoes, avocado, black beans, shredded chicken, onion and jalapenos. And, of course, topped with a huge dollop of FAGE Total Plain Greek yogurt.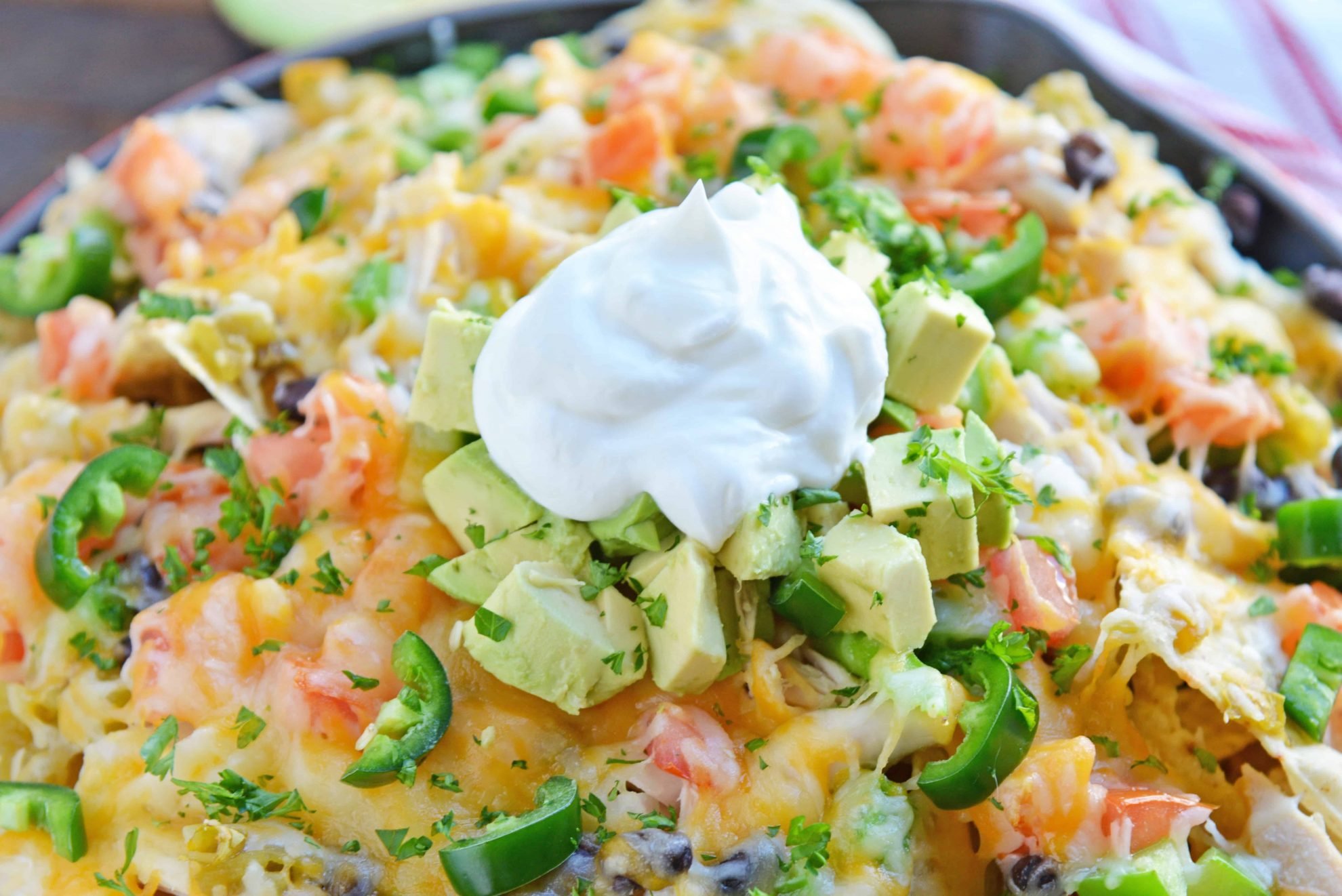 Full disclosure… I have a bowl of FAGE 2% Plain Greek yogurt on the side to do some serious dipping of each chip! Every chip needs a little yogurt love.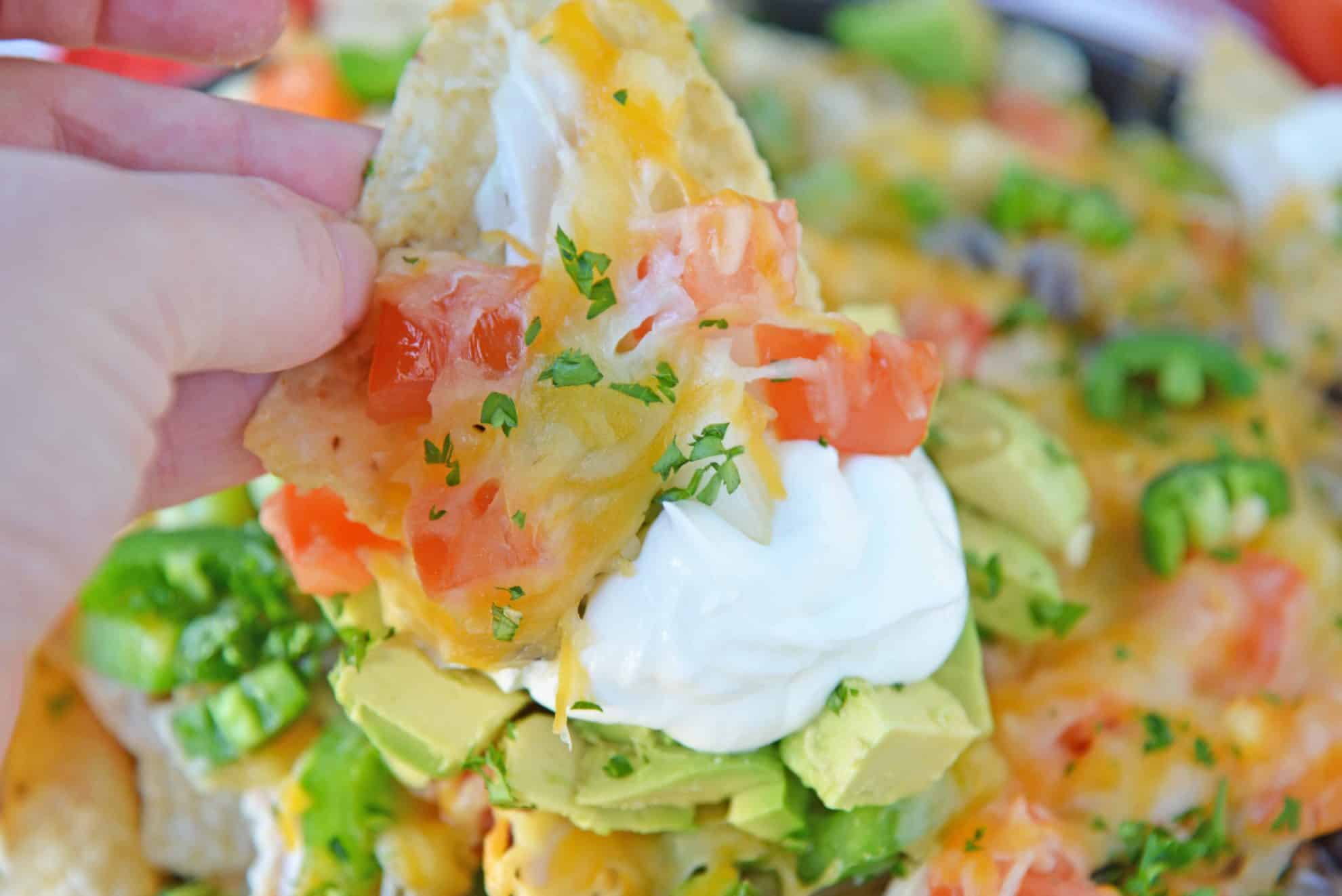 SIX. As a spread of sandwiches. Ditch the mayo and use yogurt instead! You'll be amazed at how much more flavorful and nutritious you will make your sandwiches by making this simple swap.
The trick to making all of these fabulous recipes is not just using any old yogurt, it needs to be FAGE Total 2% Plain Greek Yogurt. Beyond its distinctive rich, creamy and delicious taste and texture, I feel good about feeding Fage to my family.
It is Non-GMO Project Verified, rich in protein, a good source of calcium and has no added sugars. It is also made with only milk and live active yogurt cultures.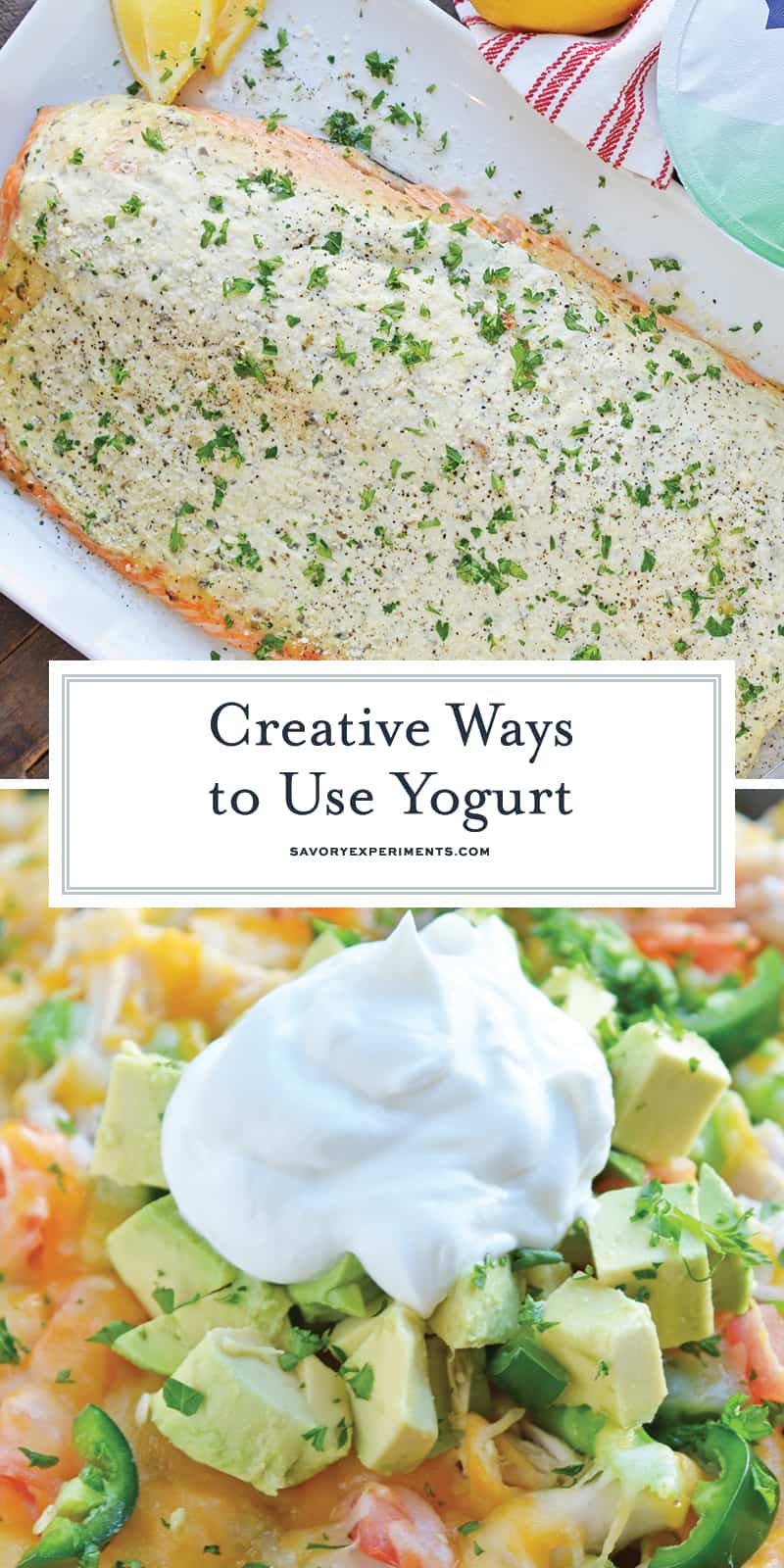 For even more yogurt inspiration, check out FAGERecipes.com.