There aren't just 10 things to do in Washington DC. There aren't just 20 things to do. There are literally hundreds, if not 1,000.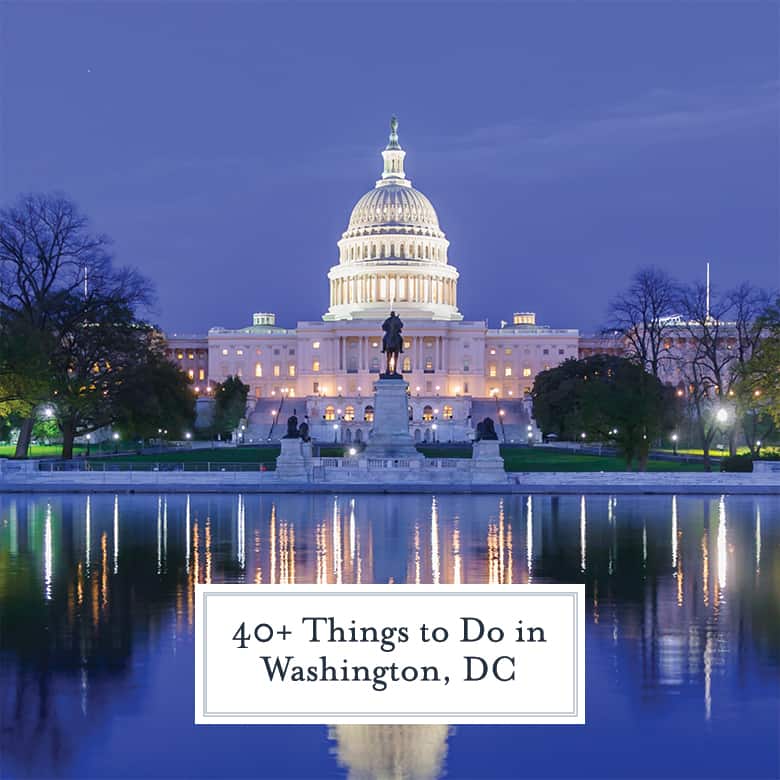 I will very barely scratch the surface but your ultimate plans should be based on your interests and the time of year you visit. Check the weather and know that a little research will go a long way.
Spending a weekend in the District of Columbia? Check out these 40+ ideas on things to do in Washington DC (some are pretty unique)!
Washington DC is a great place for kids and some of the attractions have even started fun interactive games to keep their attention. There is plenty of room to run and play between sites. Plenty of families call DC home so you can also find playgrounds and other children's activities.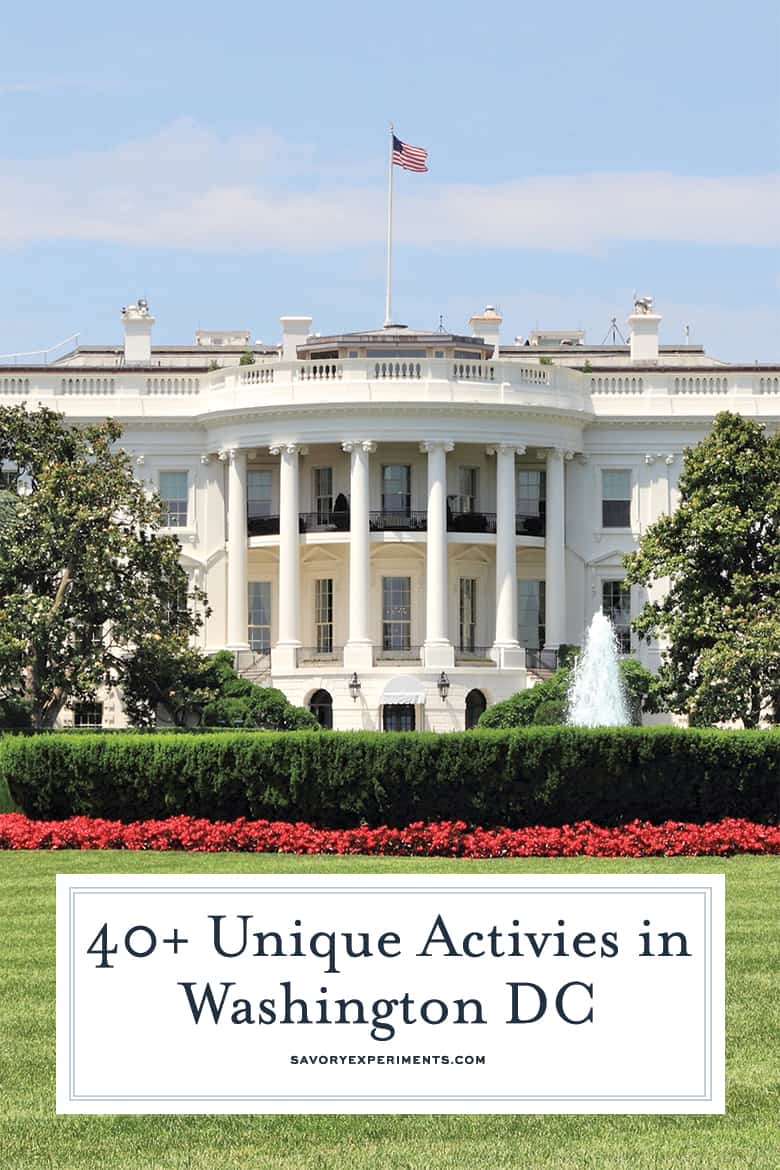 Also remember that Washington is a working government. While you are site seeing, democracy is hard at work all around you. When you visit the capitol building, there are politicians lobbying.
Supreme court judges might be in the halls and you might catch a glimpse of the president being choppered in or out. Keep your eyes open, but also be aware that these types of occurrences happen frequently and might disrupt your schedule slightly.
I will also answer commonly asked questions about visiting Washington DC at the very end in case you want to scroll on down.
ONE. Visit the monuments.

There are 25 National monuments, including the Smithsonian's, and most of them are centrally located around the National Mall. It is very walkable, but I am going to warn you, they look closer on the map than they are in real life.
Wear comfortable shoes. You see numerous statues and small monuments during your stroll, but these are the most popular.
The most popular monuments in DC are:
Washington Monument
Lincoln Memorial
Jefferson Memorial
Franklin Memorial
John F. Kennedy Flame
Vietnam Memorial
Korean War Memorial
MILK Memorial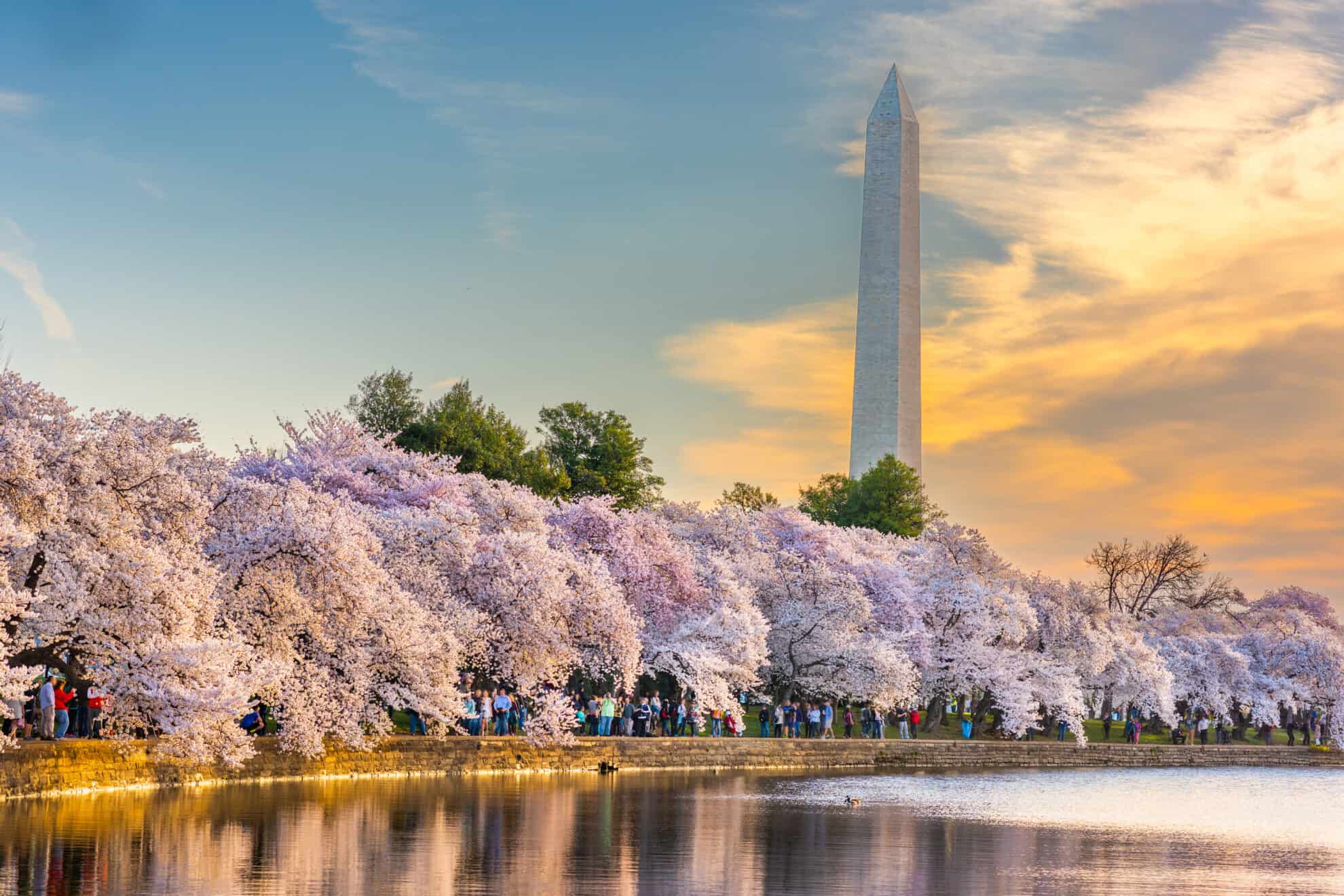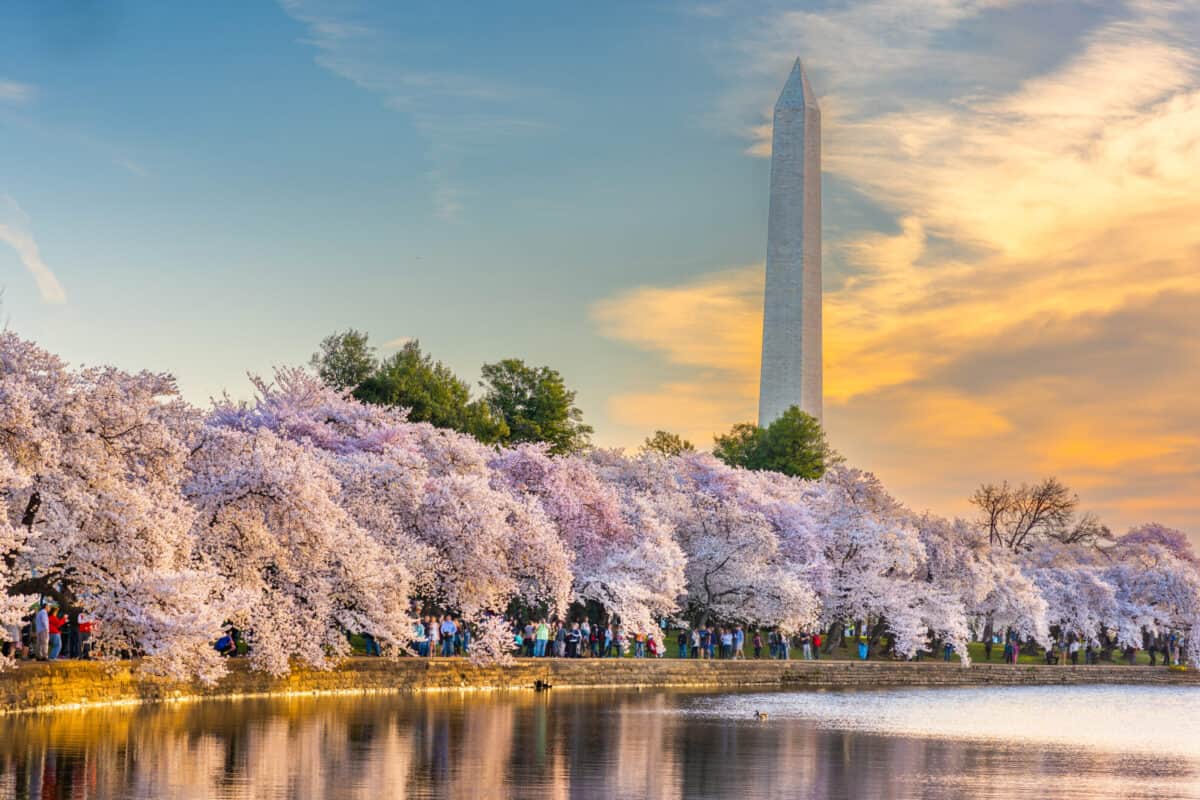 TWO. Visit the museums.

The Smithsonian's, as they are collectively called, are all free national museums. Visit their websites for closings and exhibits. Typically they are open daily 9-5 excluding Christmas, July 4th and Thanksgiving.
When visiting any of these, be prepared for tour and school groups and people in general. There really isn't a "good time" to go. During the week are organized trips and on weekends are family getaways.
The most popular Smithsonian museums are:

• Air and Space Museum
• Museum of Natural History
• Museum f American History
• American Art Museum
• National Portrait Gallery
• African American History and Culture
THREE. The Holocaust Museum.

It doesn't open until 10 and tickets are free, but they are timed. This unique museum doesn't allow too many visitors and takes you on an emotional journey to understand life during the Holocaust.
To ensure each visitor has the time they need, entries are timed so prevent crowding. Everyone's experience will be different, but all will be touched. I recommend planning a slower day and allowing yourself reflection time after you leave.
FOUR. The Zoo.
The Washington DC Zoo is actually a Smithsonian museum and therefore free, but I put it in a class all it's own.
FIVE. Arlington National Cemetery.
The most sacred burial ground in the US salutes our fallen soldiers and the Unnamed Soldier. There is almost a funeral here daily, so be prepared to see a procession. Due to it being a national monument, funeral attendees are aware there may be onlookers.
Pay your respects and be respectful. No photos, be quiet and honor the fallen who have served our country.
SIX. The Pentagon.
You'll need timed tickets to visit the Pentagon, should you choose to do so. Visit their website ahead of time or buy a planned tour.
SEVEN. The White House.
Other than the Capitol Building, this is probably the most iconic building in all of the US. But unless you've planned ahead, you'll be staring at it through the iron gates. You can purchase a tour ahead of time, but they come at different levels of security and focus on different areas.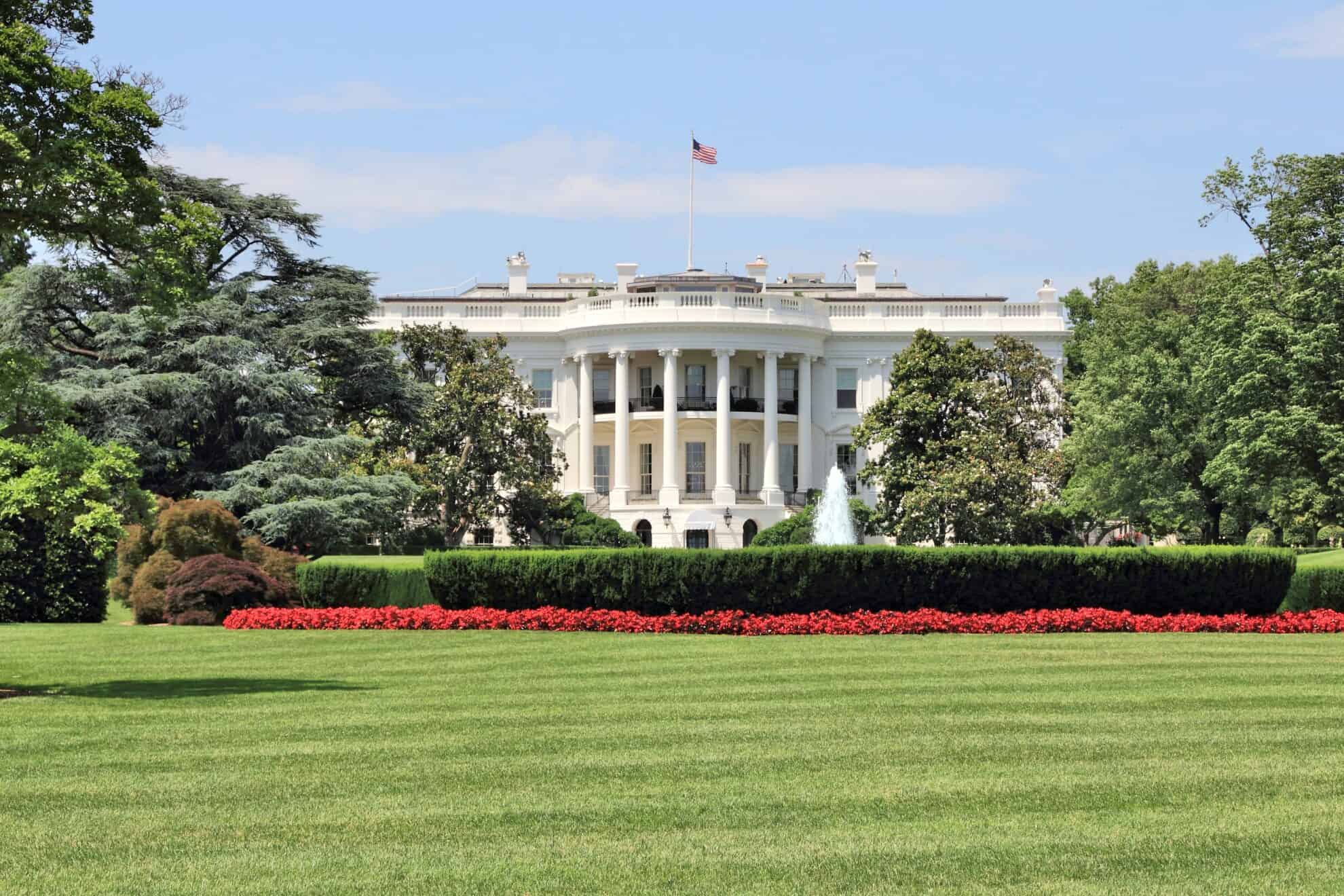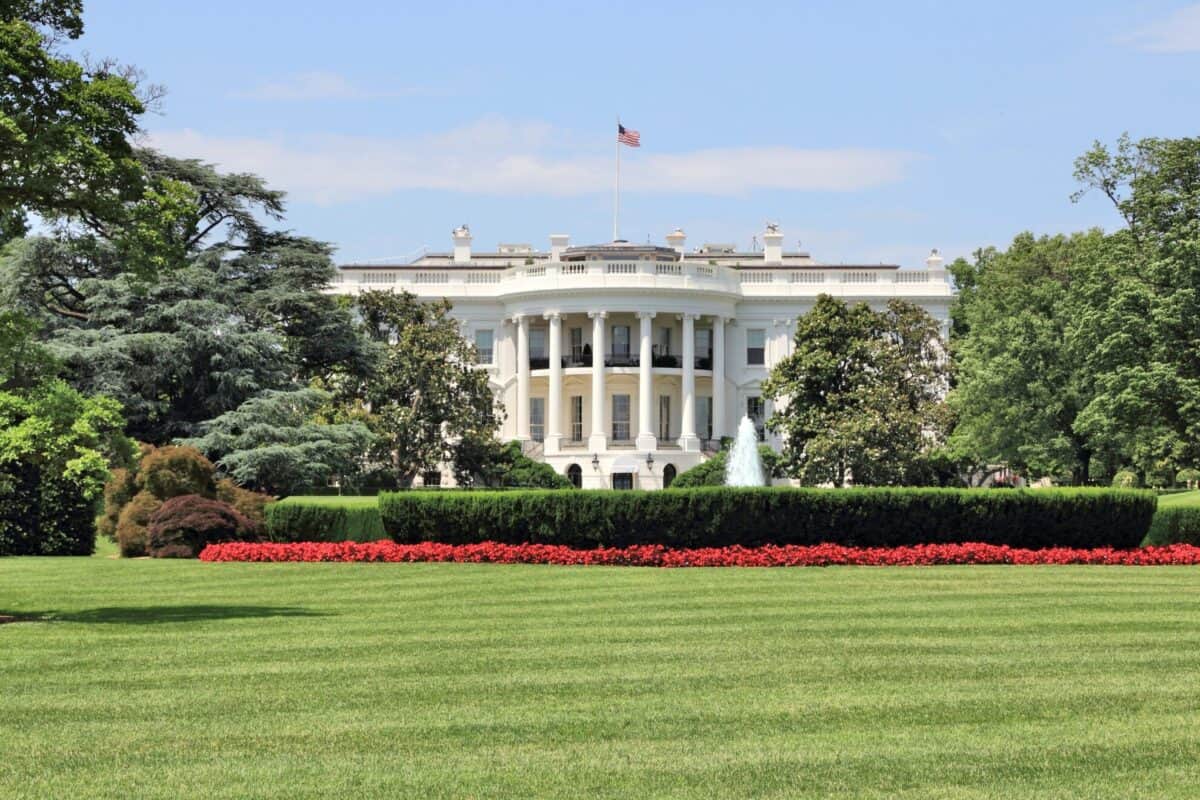 EIGHT. US Capitol Building.
Visiting the US Capitol Building is free, but actually going for the tour does cost a small fee. For free, you can see the main halls and enjoy the cafeteria.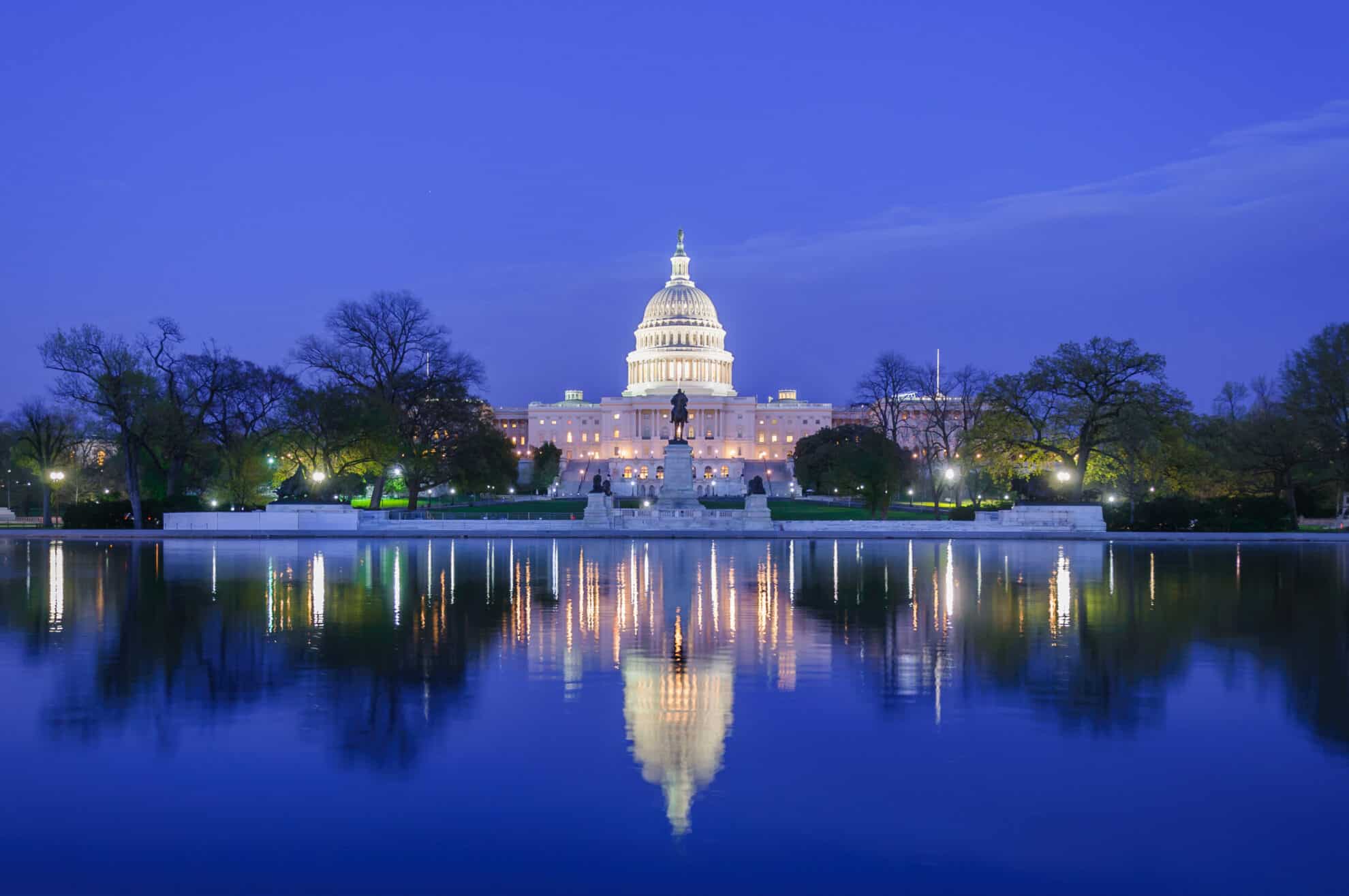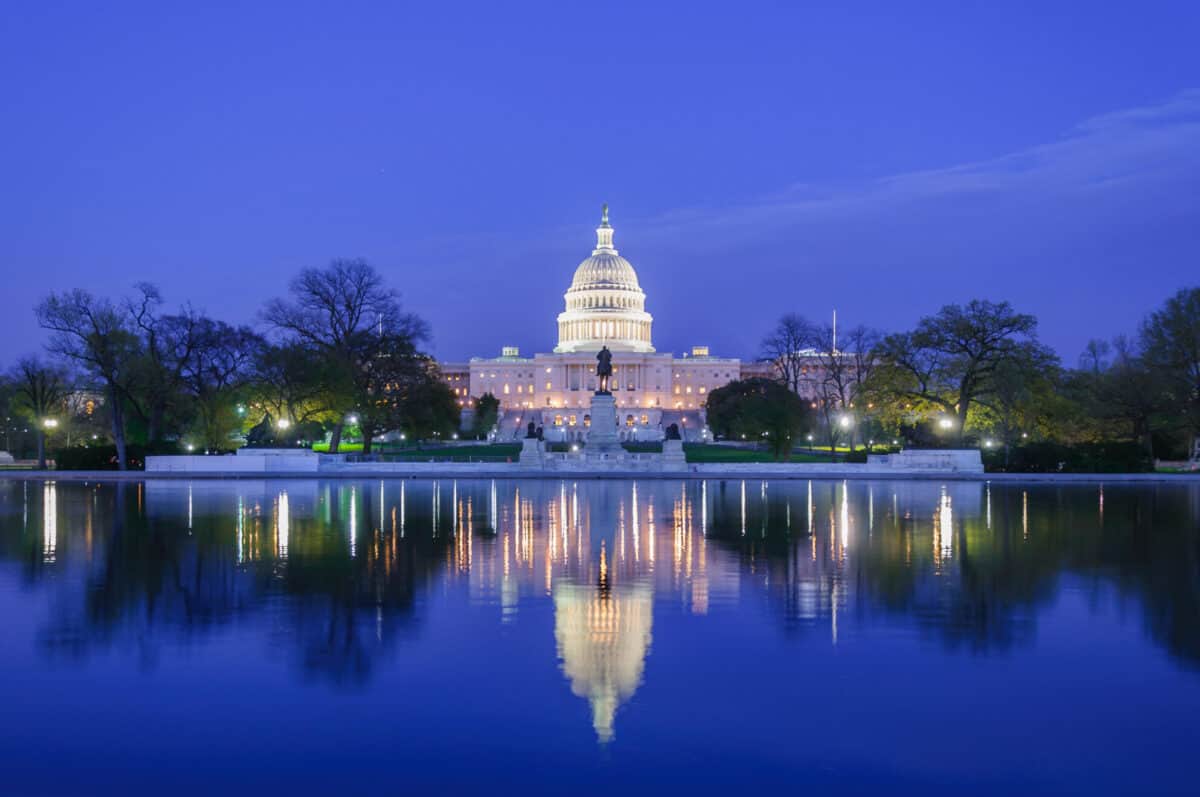 NINE. US Supreme Court.
Another ticketed event that you'll need to plan ahead, just visit their website to set up tickets or tours.
TEN. Go to the District Wharf.
After you've walked all day and are emotionally taxed, you'll need some sustenance. The only issue with the National Mall is that there isn't really good food.
The museums have cafes and you'll see plenty of food trucks and hot dog vendors, but to get good food, you'll need to venture slightly outside of the tourist zone.
The Wharf is close and along the waterfront. You can stroll and see boats while also enjoying a fabulous meal.
My favorite right now is Del Mar de Fabio Trabocchi. Small plates are great and while I haven't had the paella yet, I am dying to try it! There are plenty more restaurants and also a s'more center out on the boardwalk. This area is also great for the kids.
ELEVEN. Barracks' Row.
Slightly away from the tourist destinations is a mini main street called Barracks Row, presumably because it is right across the street. From fast casual dining to upscale full-service food, you'll be sure to leave full!
TWELVE. Georgetown.
Head to Georgetown to stroll the streets and admire the architecture. Grab food and shop. You can easily spend a full day getting lost and spending way too much money on souvenirs.
THIRTEEN. National Harbor.
Another fun visit is the National Harbor and giant Ferris wheel. Super kid friendly and just what they need after being toted around to monuments all day. Plenty of food and shopping. This is a good daytime or night time find.
FOURTEEN. MGM Grand
This one is for adults only, but if you enjoy gambling, a gorgeous new casino is right around the corner. It also has a small shopping area and several restaurants from notable chefs.
Also check the concert lineup. They often have big names in a small auditorium, making it ideal for intimate concerts with big name stars.
FIFTHTEEN. Cherry Blossoms.
Unfortunately cherry blossoms are only in full bloom for a short period of time that changes annually depending on how fast spring rolls in. Sometimes it is early April and other times closer to May.

Once they start to bloom and let off their fragrance, the window is only about 2 weeks before they are gone. They can be found all over the city.
SIXTEEN. National Cathedral.
Another super place to visit that is free and stunning. You might think you are in Europe with the gargoyles guarding the gates. Also take a peek out back for the gardens.
SEVENTEEN. Arboretum.
The arboretum is a beautiful spot for those seeking the perfect Instagram photo or wedding photoshoot. Take a relaxing stroll and breath in the scents from plants and flowers from all over the world.
EIGHTTEEN. Library of Congress.
While many folks will just be happy to experience the visual and smell of super old books, you can also get yourself a library card while you are there and a member of the library of congress. I think that is pretty cool.
Also check out the old school card catalog. Your children might not understand, but you will!
NINETEEN. Drive (or walk) down Embassy Row.
I know it sounds silly, but driving down Embassy Row is one of my favorite things to do. Each home is distinctly different and offers unique charm.
During the month of May you can be part of Passport DC and venture into the buildings while they hold open houses and other special events.
TWENTY. Go to a Nationals game.
Nationals Park is easy to get to by metro and is one of the most fun and interactive MLB parks we've been to. You can also go up the road a little to Baltimore to visit another iconic stadium, Camden Yards in Baltimore.
You can book tickets ahead of time for either, but can also generally get them day-of at the ticket booth. The only exception is if either team is playing the NY Yankees or Boston Red Sox.
TWENTY ONE. Visit wine country.
I know wine isn't what you think about when DC is on the brain, but there are plenty of beautiful and delicious vineyards just outside of DC in Virginia and Maryland. Some of our favorites include:

• Greenhill
• Tarara
• Stone Tower
• Quattro Goomba's
• North Gate
TWENTY TWO. Visit Baltimore.
Washington DC's less fancy brother is just 30 miles north and offers even more historic fun and also the best aquarium in all of the US. There are old war boats, a submarine and even a lighthouse boat.
Here you can tour the Inner Harbor, stop by Fort McHenry where the star spangled banner was written or go a little outside the city to tour the only Guinness brewery in the states.
TWENTY THREE. Mt Vernon.
The home of George Washington is a short drive from DC. You can grab a tour bus to get you out there or just a car for the day. Tickets are a bit pricier than other Washington sites coming in at $20/adult and $12/child. It is a beautiful day though with gardens, his burial site and the stables.
Other unusual things to do in Washington DC:
The Exorcist Stairs
Mansion on O Street
National Capitol Columns
Dupont Underground
Catacombs of DC
National Spy Museum
Bonsai Museum
Culture House (Painted Church)
FBI Spy House
Brewmaster's Castle
Rigg's Library
National Building Museum
House of the Temple
Theodore Roosevelt Island
Rockefeller Mansion in Rock Creek
Renwick Gallery
Maine Avenue Fish Market
Barbie Pond on Avenue Q
Get a Washington DC Go Card. There are a lot of sites to be seen and many of them are totally free, but others require admission. Having this card gets you on tours, into state buildings, water tours and even a Nationals game. You can buy them standard or build your own.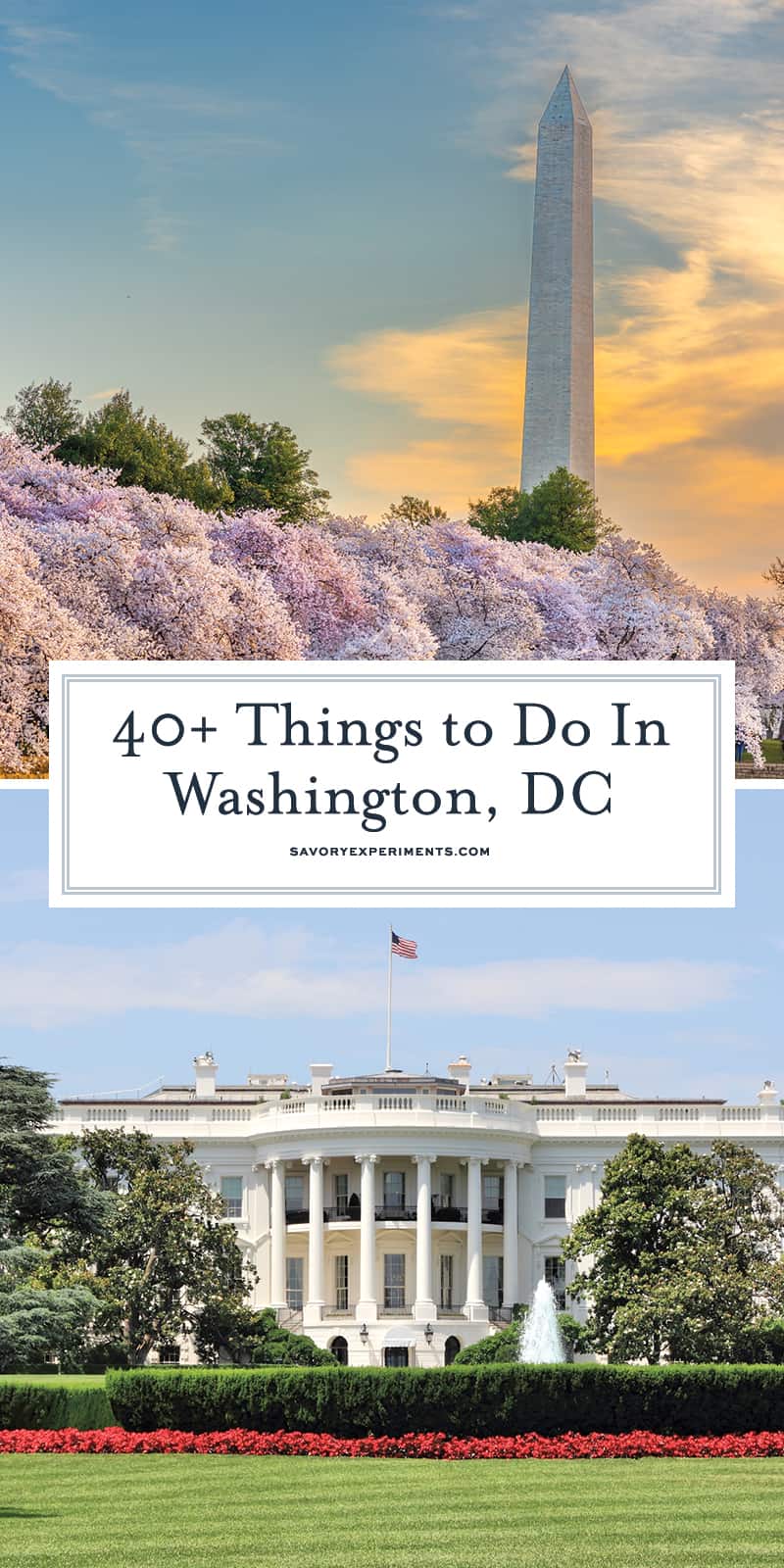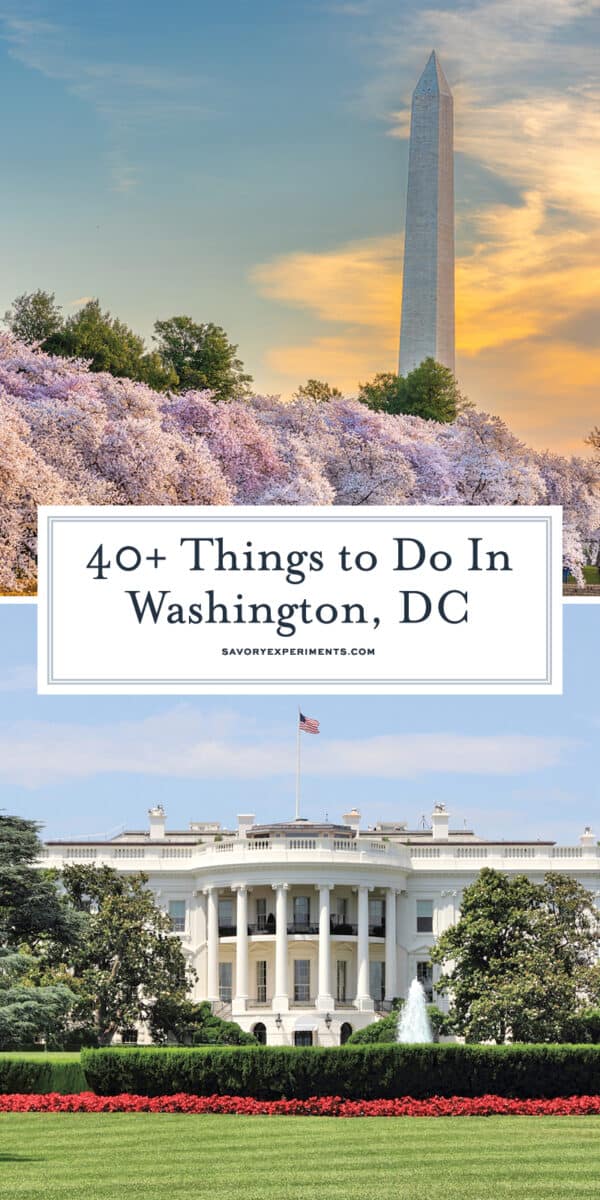 What is security like in Washington DC?

You will go through several metal detectors. Don't bring any pocket knives or other items that might be considered dangerous. You might see armed guards and soldiers. This is common and nothing to worry about it.


How do I get around Washington DC?

It is a very walkable city, but the metro is also a good connecter. You an always take a cab, call an Uber or hire a private tour guide. I highly suggest paying for the Hop on Hop Off Tours if you plan to hit all the monuments. It takes the guesswork out of where you are going and will pay for itself two times over in just 1 day.


What does DC stand for?

District of Columbia. Washington DC is not a state and is the capital of the United States of America.


What are the airports for Washington DC?

The main airports are Dulles, BWI and Reagan.


What is your favorite hotel in Washington DC?

I like to stay slightly off the main path at the Omni Shoreham and they were so kind to treat me to a weekend staycation this past January. They have a great pool in the summer so I can break up sightseeing days with relaxation at the pool.

The poolside menu is always something to look forward to as well. It is within walking distance to the Zoo and offers a nice restaurant, bar and spa. The history of the hotel itself and lavish exterior leave little more to be desired.


Is Washington DC worth visiting?

100%, yes. Few people get the chance to see this much history in one place. Even if history isn't your thing, I guarantee you will be moved by some of your experiences.

It can easily be tacked on to other vacation sites in the area such as Baltimore, Philadelphia or beach destinations like Ocean City, Virginia Beach or camping on Assateague Island.


We hope you enjoy your stay in DC and please reach out with any questions, comments or suggestions!