This is a sponsored post, but all opinions and thoughts are my own. Scroll down to the bottom for a full list!
Have you ever been to the windy city? I've been to Chicago on several occasions, but never more than a weekend. So you only have 48 hours in Chicago?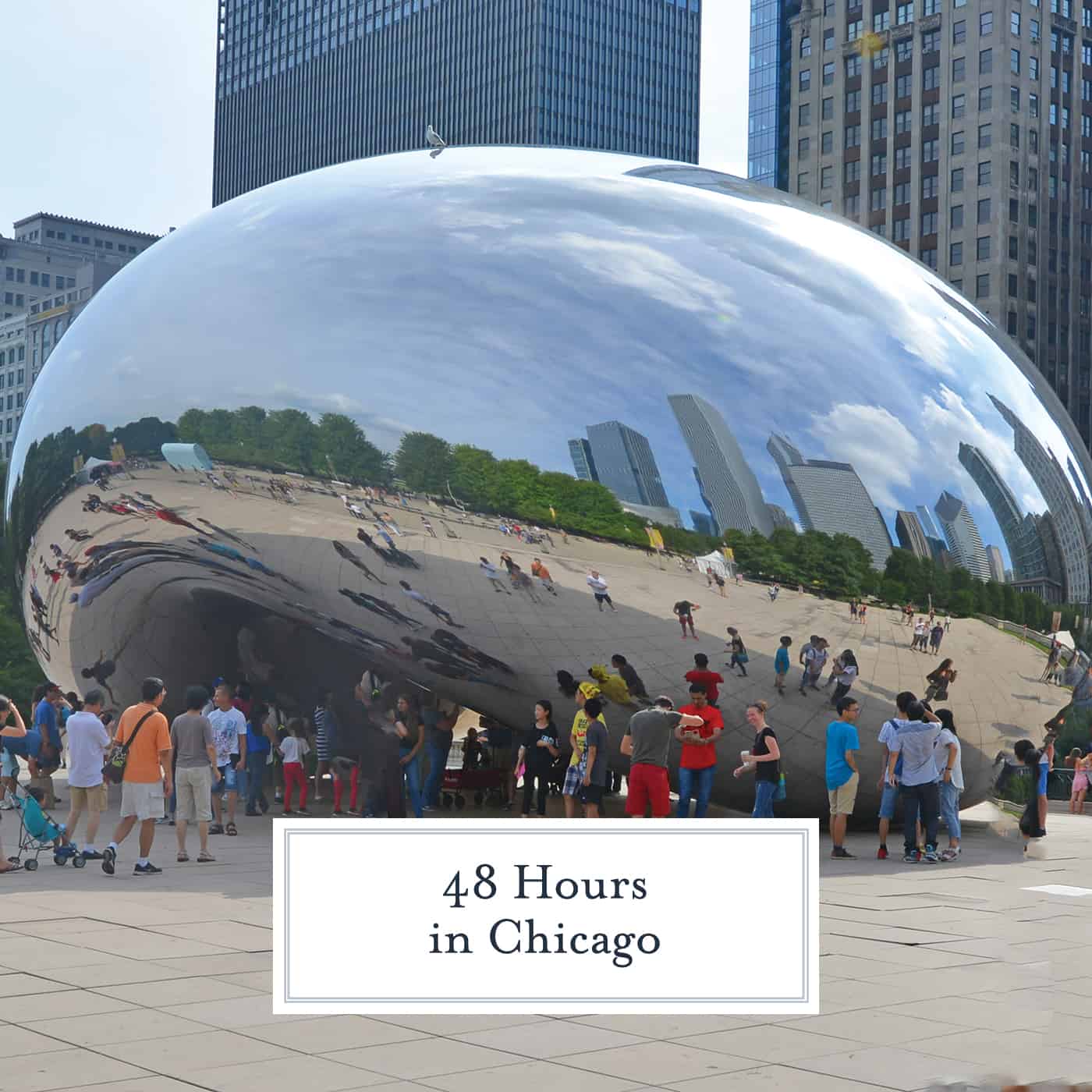 Let me show you how to see all the sights that matter in Chi-town!

The first step is to get a Go Card. Go Card is available in many major cities and is essential to a seamless and stress-free 48 hours in Chicago. The Go Card saves you 55% on entry to 20+ greater Chicagoland attractions and in many cases, allows you to bypass lines.
It also includes admission to the Hop-On-Hop-Off Trolley Tour. You can purchase your card for 1-5 days, allowing your family flexibility to see everything this amazing city has to offer.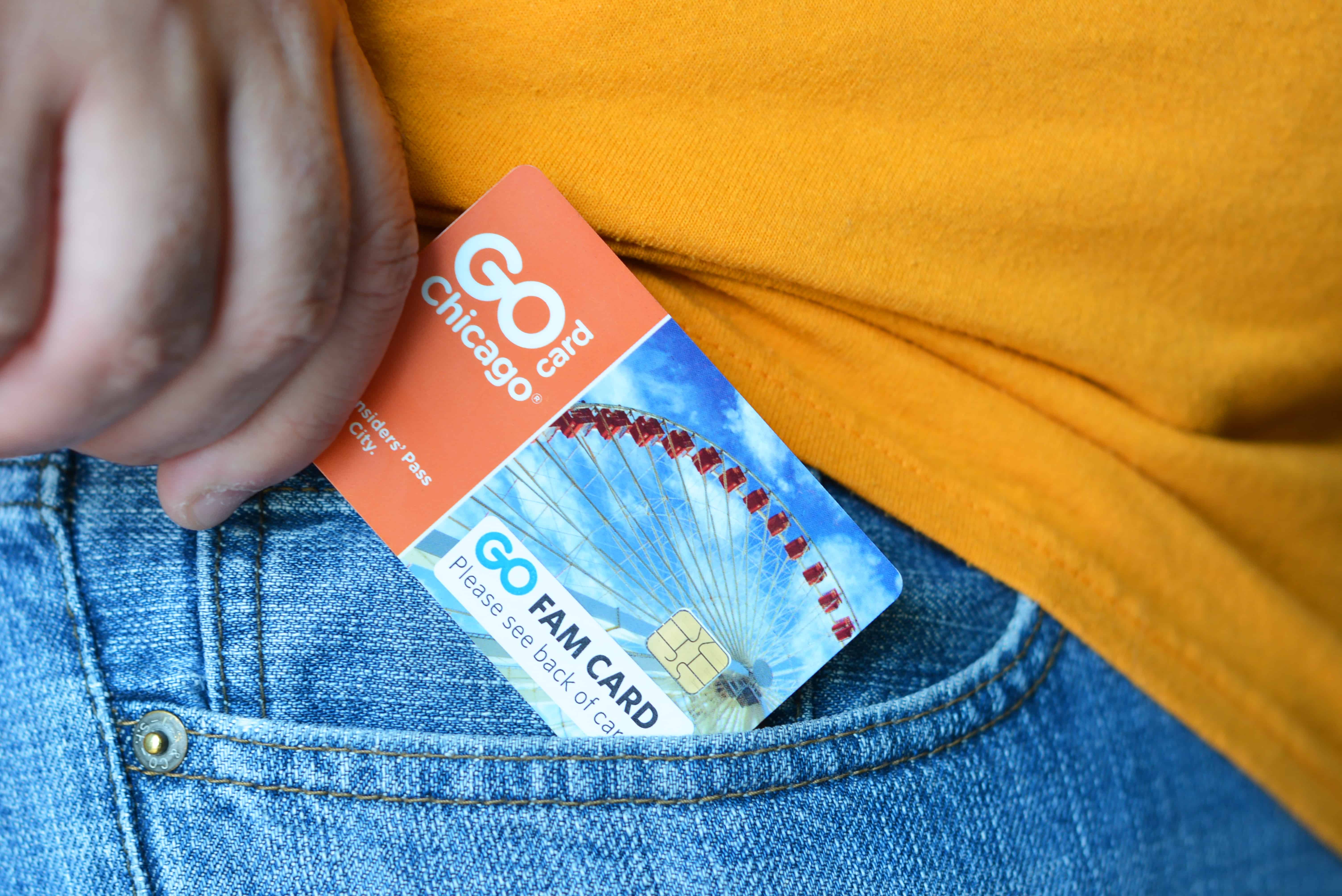 If you enjoy shopping and luxury, the Magnificent Mile is for you! While you can easily spend an entire day soaking up the entertainment, style and culture on this 13- square block of Chicago, you can also make it a short stop on your whirlwind tour of the Windy City.
Stop off at the 900 North Michigan Shops. Explore 7 levels of designer galore and don't forget to stop by Garrett Gourmet Popcorn. Buy double what you think you need and thank me later.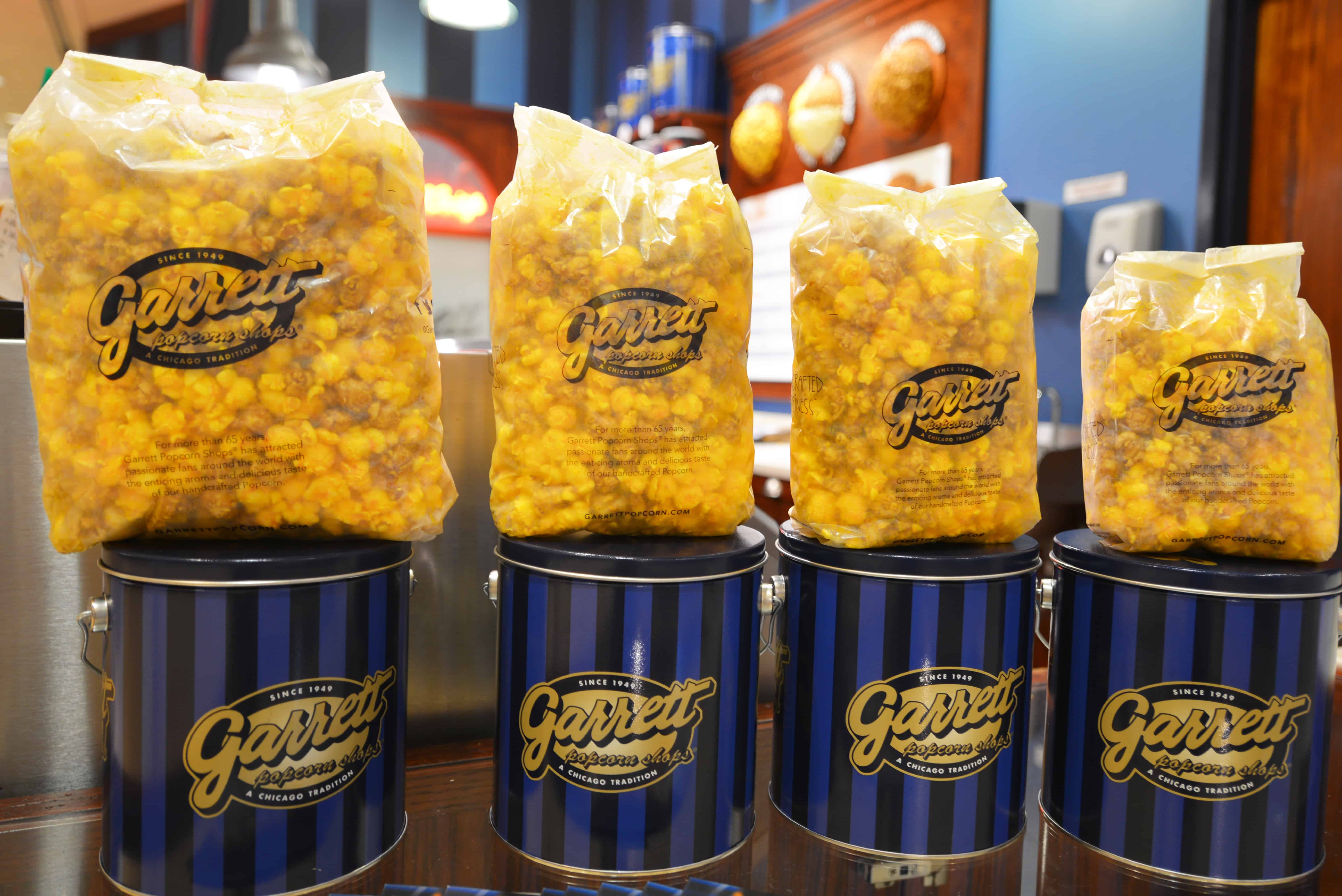 Navy Pier
Close to the Magnificent Mile is the Navy Pier. Built in 1909, Navy Pier has had many reincarnations through the decades. The one thing that remains the same are the stunning views of Lake Michigan.
Your Go Card will give you access to the Chicago Children's Museum, Ferris Wheel, Shoreline Classic Lake Tour (by boat), Shoreline Architectural River Tour (by boat) and the tall ship WINDY.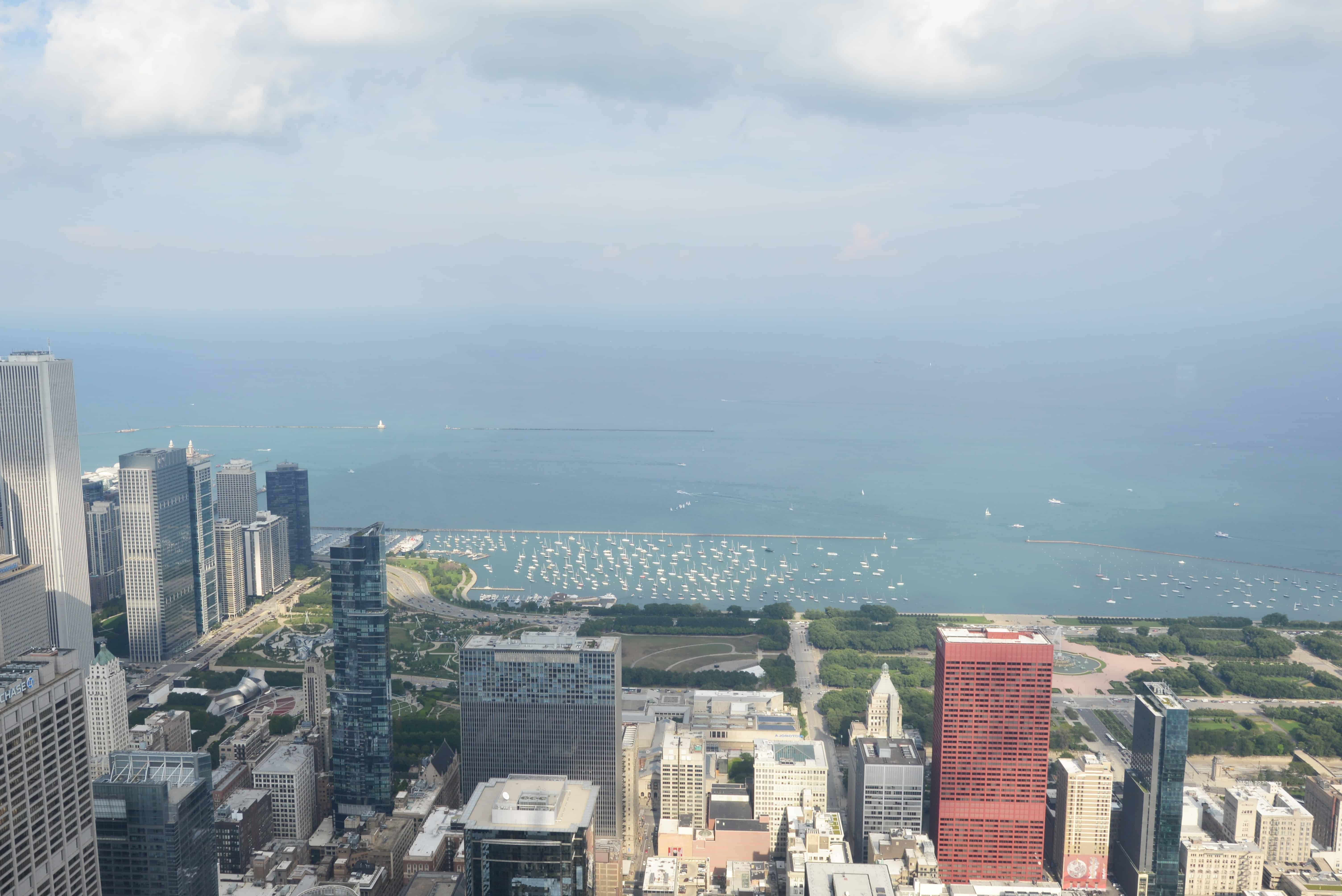 You can't miss Millennium Park, it is "essential" Chicago and it is FREE!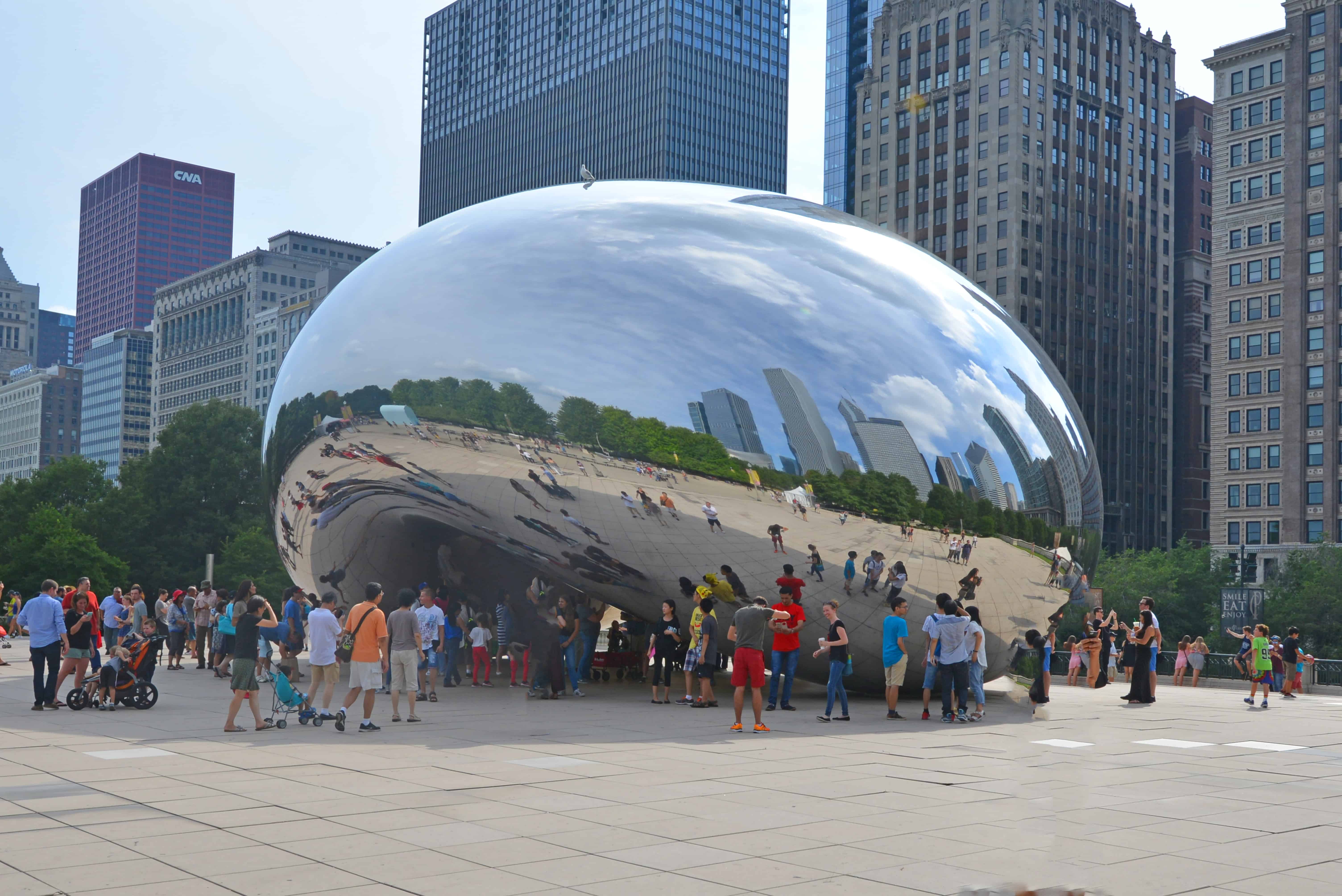 Millennium Park is the home of Cloud Gate (also known as the "bean"), the Jay Pritzker Pavilion (music venue), Jaume Plensa's Crown Fountain and Lurie Gardens.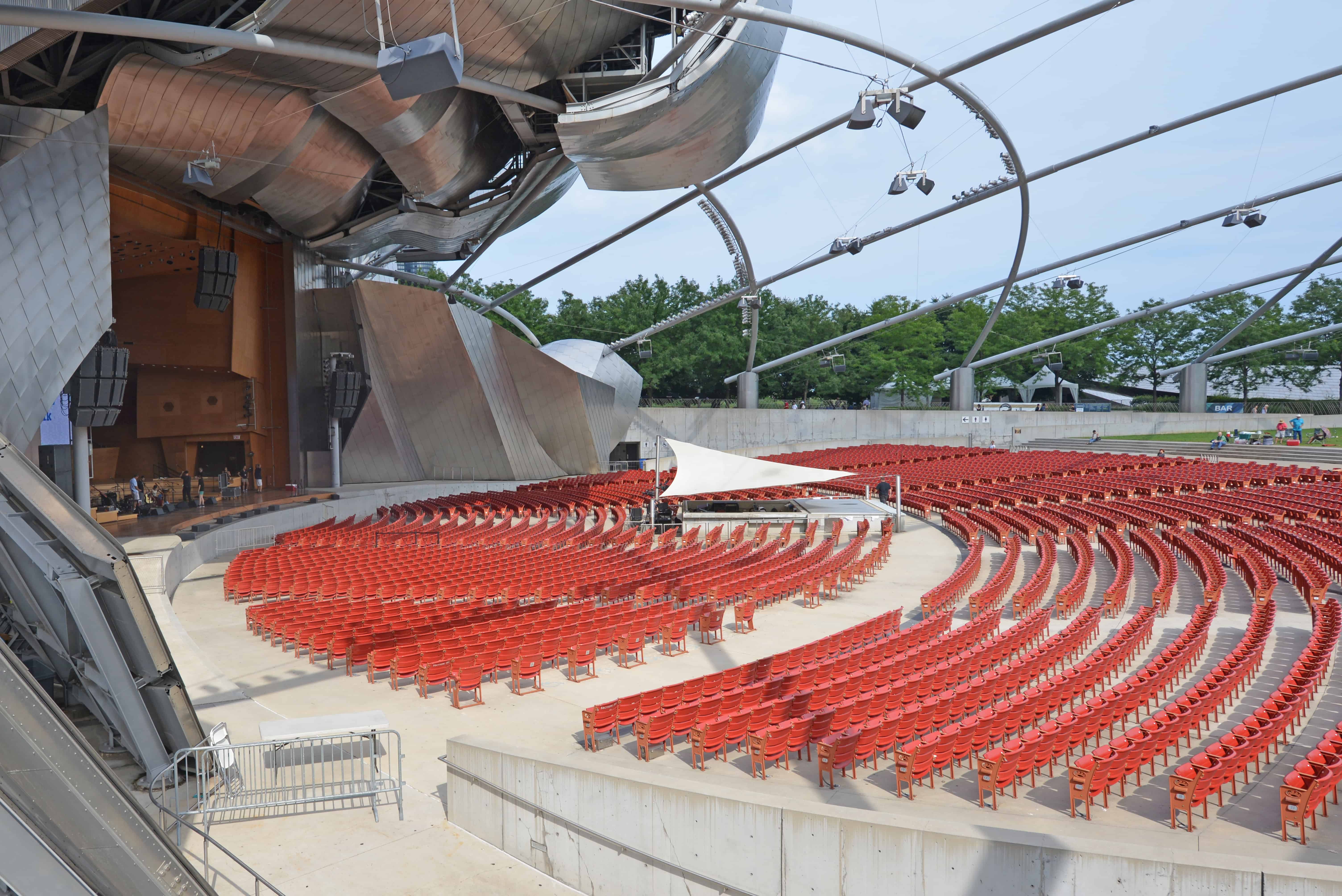 Just a short walk away is the Chicago theater district and your Go Card will get you a seat on the Chicago Theatre Marquee Tour. Want to channel your inner Ferris Beuller? Your Go Card will give you a zippy ride up 103 floors of the Willis Tower to SkyDeck.
Here you can capture breathtaking 360 views of the Chicago skyline and Lake Michigan. Test your nerves by stepping out onto "The Ledge". A plexiglass cube that hangs out 1,353 feet over the city.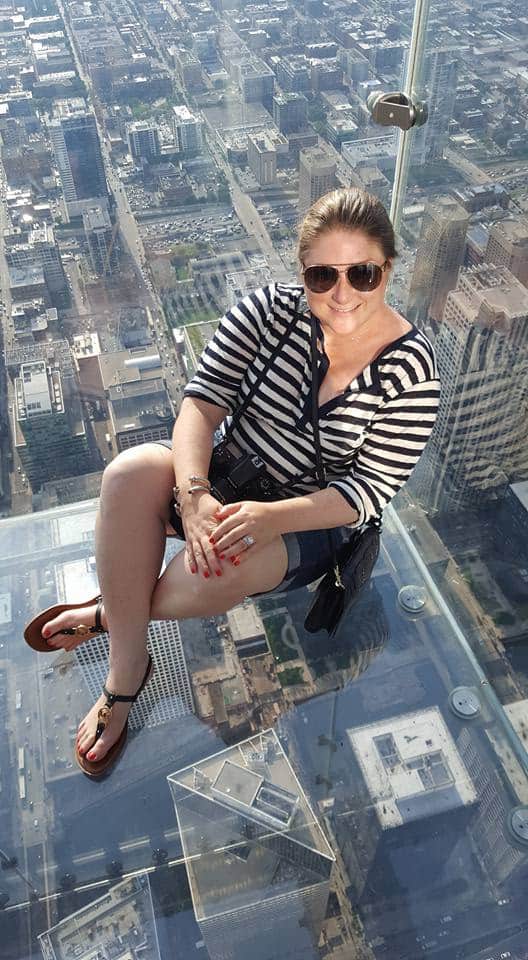 It is no secret that Chicago is rich in history. Stop by the Chicago History Museum and catch lunch or dinner at Earl's Chicago. Also check out the Lincoln Park Zoo Carousel and Children's train. Fun for the whole family!
Museums- Your Go Card will also get your entry to Chicago's best museums like the Alder Planetarium, The Field Museum, Museum of Science and History and Shedd Aquarium.
Venture outside the skyscrapers and visit the Brookfield Zoo, Frank Lloyd Wright's home, LEGOland and the Mount Carmel Cemetery, the final resting place of many notable gangsters. I hope you enjoy your 48 hour visit to Chicago!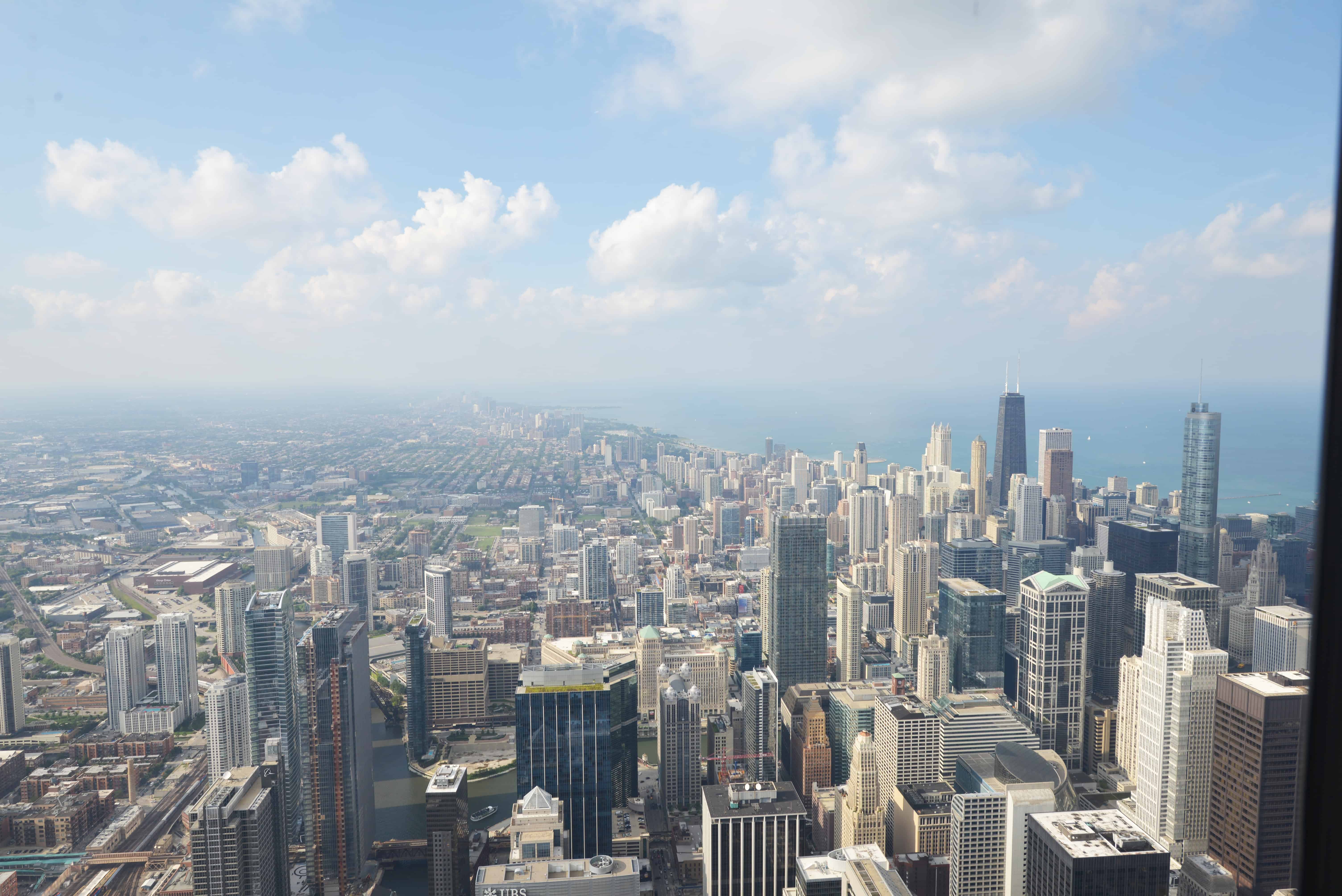 A special thanks to my sponsors for 48 Hours in Chicago:
Le Meridien Hotel in Oakbrook- lovely rooms with fun activities and many restaurants and shopping within walking distance.
Mazda USA– a roomy Mazda CX-9, complete with all the bells and whistles, transported 7 bloggers around town.
Earls Kitchen + Bar– enjoy fabulous food and drinks
Prismacolor- beautiful colored pencils and artist supplies
Shutterfly– custom printed tote bags and note pads allowed me to carry all my necessities and take notes on our fabulous trip