River cruising is a more intimate way of visiting countries and seeing how the local people live. Allow yourself to relax and enjoy the expertise of your cruise line and the opulence, luxury and efficiency of the long river boats!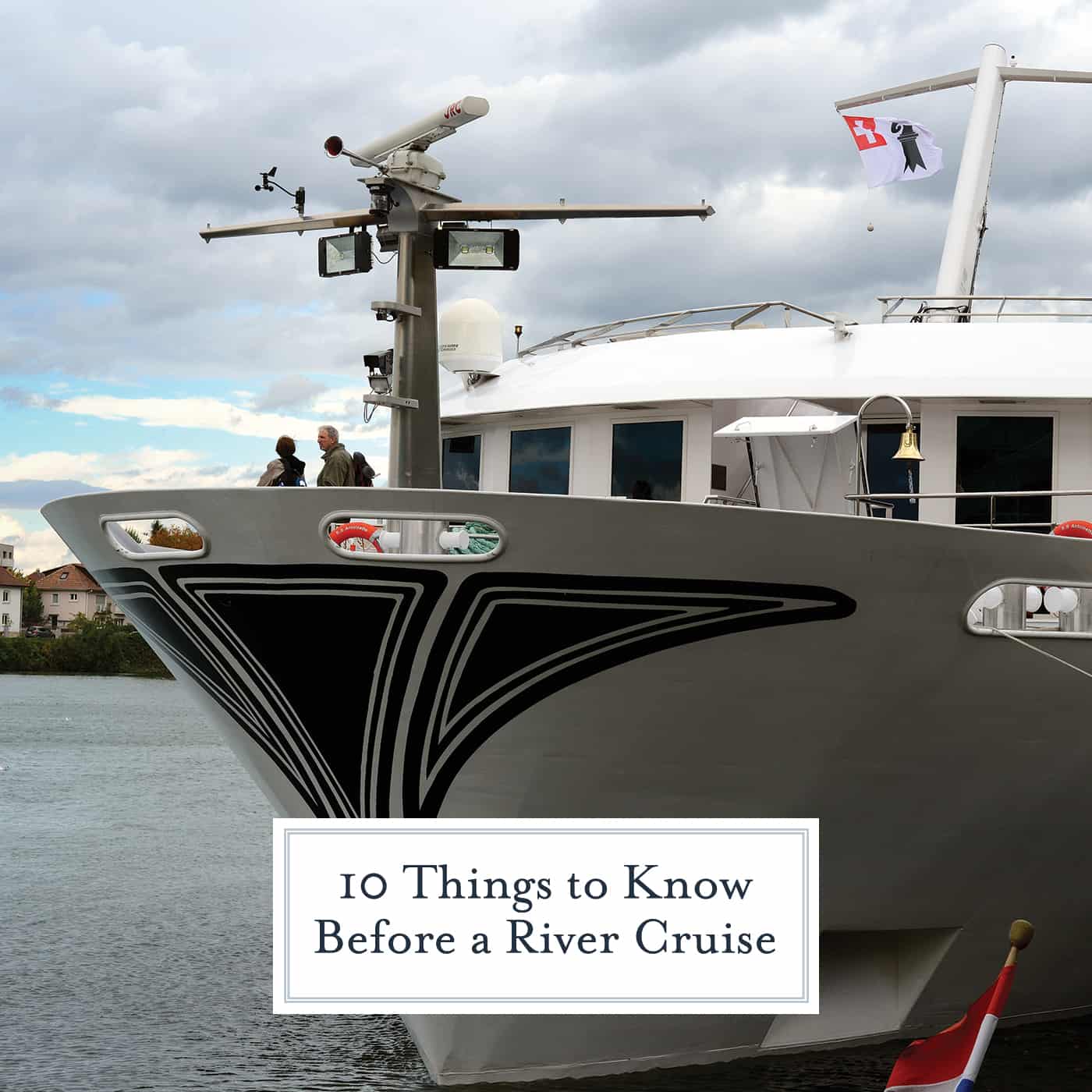 10 Things to Know About Taking a River Cruise:
PLAN before you go:
ONE. Choose your river cruise line professional by knowing the countries you want to see. Reading comments by other travelers can also help make your choice.
TWO. Make a "must see" list of the museums, restaurants, etc. you want to experience on your visit. Do a little digging so you don't miss out on something you would really enjoy!
THREE. Research the regional temperatures and forecast for the time you will be there. It will help you pack. Also helpful are learning about suggested tipping guidelines (generally not the same as in the USA) for the ship crew as well as vendors and learn of local customs.
FOUR. Booking your trip as far in advance as possible could lead to discounts both with the cruise company as well as airlines. (Some travel agencies will book it all for you.)
FIVE. A word of advice – place a photocopy of your passport and credit cards to stow away and apart from your backpack or purse. Upon arrival you will keep these in your safe deposit box in the room in case you should lose your original documents.
ARRIVAL notes to consider:
SIX. Keep your eyes and ears open to daily highlights and excursions, usually covered in lectures or newsletters onboard, generally the night before or the morning of the present day.
SEVEN. Unpack once and see multiple countries and their cities from the locals' perspective.
EIGHT. Make any appointments or reservations you might have interest in at the beginning of your cruise. The concierge can help you with this.
NINE. Expect more attentive service as the long river boats hold a fraction of guests as the big ocean ships. Fewer guests mean the easier it is to enrich yourself with what the ship offers (e.g. spa and fitness centers, lectures and cooking classes of local cuisine.)
It also makes for faster embark and disembarkation process when you anchor at locations for excursions or self-guided tours.
TEN. Inclusions run from beer and wine onboard to free wi-fi, bathrobes and slippers and myriad others! Our recent trip also provided two sets of shortwave hearing devices for the land excursions so that even if you are away from the guide, you still can hear the narrative.
Room stewards/butlers are always close by and are eager to attend to your needs. Additionally, a free self-service laundry is often available.
Enjoy your river cruise and make sure to come back and tell us all about it!
Even more of our fun travels:
Article written by Savory Experiment travel contributor, Debra Fasano. Images provided by Savory Experiments contributor, Edward Fasano.