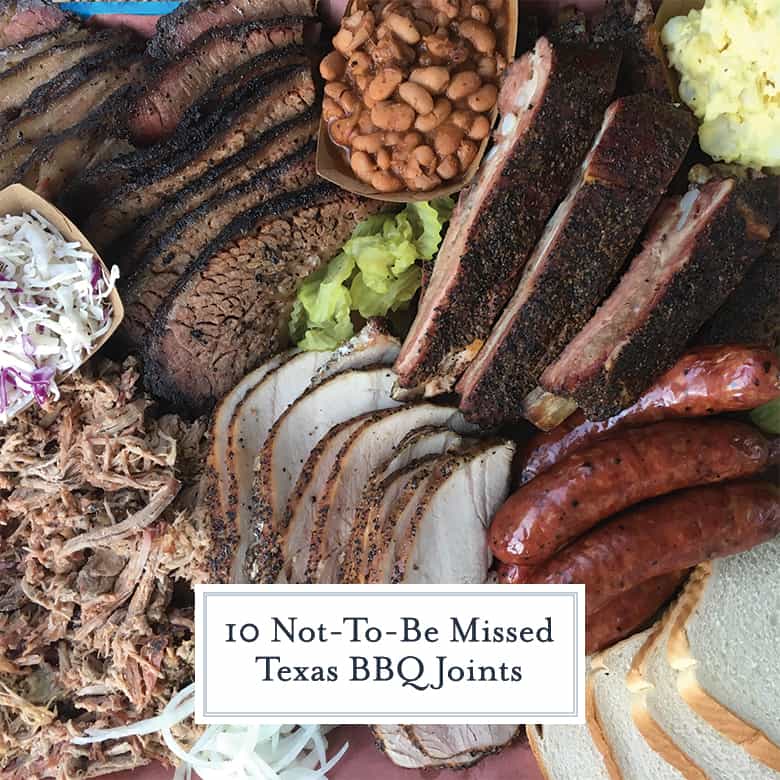 BBQ is practically a form of religion in the state of Texas. Every town big or small, east or west, has at least one temple of smoke where people line up for tender morsels of meat. And if you ask around, everyone will point you in a different direction.
Looking for the best BBQ in Texas? Here is a list of 10 DO NOT MISS BBQ joints located in the great state of Texas!
By creating this list (only ten spots?!) I am sure to catch some flack. Please know that this is just a jumping-off point for the uninitiated and those that might be overwhelmed by all of the options.
Before you go, there are a few things to know about the quirks of the BBQ world:
Call ahead. Some spots aren't open 7 days a week. Some keep unusual hours or only serve breakfast and/or lunch because when they run out, they run out. Others don't have a website, so calling ahead is always a good idea.
Get there early and be ready to wait. A line is typically a good sign and sometimes that good sign means you will have to wait. Also, most places have a limited supply due to limited smoker space. Translation: they sell out and they sell out early. Getting there early is a great way to avoid missing out.
Check social media. Some spots will post off-menu items or specials on their social media that aren't available every day. It's good to be in the know.
Bring friends. BBQ, in my humble opinion, is best ordered in large quantities so you can try as much of a menu as possible. The best way to do this without making yourself sick is to bring some buddies. Plus if you are waiting in line, you have a group to chat with.
Without further ado, here is my list of must-visits if you are making your way to the Lonestar State:
Snow's BBQ– Lexington, TX
The folks who say that BBQ is a man's world have not met Pit Master, Tootsie Tomatnetz. In her 80s, Tootsie has been smoking meat for decades.
She works through the night shoveling hot coals of live oak into steel pits so that throngs of people from all over the world can line up to eat every Saturday.
That's right, just one day a week. Meat is ordered by the pound, everything is delicious, and they sell until they are sold out.
Valentina's Tex-Mex Barbecue Austin, TX
The world of barbecue has certainly seen its fair share of shake-ups and pioneers and this spot is no exception. Located just outside of Austin, folks wait in line to order from two menus – one featuring the classic style of Texas barbecue and the other perfectly marrying the nuances of Tex-Mex with the classic style.
Think brisket tacos with guacamole and tomato serrano salsa on velvety, house-made, flour tortillas. And don't forget the sides, smoked corn, charro beans, and chips and queso make this a must hit.
Louie Mueller Barbecue– Taylor, TX
Walking into this bastion of smoke and meat is like taking a step back in time. From the walls to the ceiling, the whole place feels like a piece of living, breathing history. Their doors have been open since 1949 and the pits are now run by the third generation of Mueller.
Briskets are smoked low and slow for hours in a brick pit alongside massive beef ribs with a simple salt and pepper rub. Go early or go for lunch and go hungry. It is a great example of classic Texas style barbecue that is alive and well.
Franklin BBQ– Austin, TX
The best example of new school meets old school is Franklin BBQ in Austin. What started as a tiny truck slinging meats on the side of the highway, has turned into an all-out movement with pitmaster Aaron Franklin at the helm.
This place has gained a following like no other and all offerings are out of this world. While purists may turn their nose up to a dash of sauce, be sure not to miss a dab of their espresso BBQ sauce. And while I love their brisket, I never turn down the chance for one of their pork ribs.
Get there early and bring a lawn chair. The line often feels like a tailgate party.
Vera's Backyard Bar-B-Que Brownsville, TX
While some may not consider this classic bar-b-que, it is bar-b-que nonetheless. At the bottom of the state and just a stone's throw from the Mexico border sits Vera's, a temple of barbacoa.
And while others specializing in the barbacoa cook large cuts in the oven, Vera's cooks cow heads seasoned and wrapped in foil, in a mesquite fired pit – the classic way.
Once smoked until tender, the meat is pulled and served simply with chopped onions, salsa, cilantro, salt, and tortillas from a nearby tortilleria. They have been open for generations and there is a reason why. It is absolutely delicious.
Heim Barbecue– Fort Worth, TX
This spot is a relative newcomer, but that doesn't mean this husband and wife run a joint is any less heavy hitting in the flavor department as some of the more established spots.
Their classics are ace – brisket, ribs, and the like – but what one trend they started should not be missed. Order the Bacon Burnt Ends (by the 1/4lb) and you are sure to come running back for more. I repeat – Bacon. Burnt. Ends. You're welcome.
Khoi Barbecue– Houston, TX
Now as much as I love a good classic cut of meat, sometimes a bit of complexity is the best way to shake things up. Look no further than this pop-up spot in Houston.
Khoi is taking classic Texas technique and pairing it with Asian inspired flavors. Think beef sausage nuanced with the flavors of lemongrass, scallion, and fish sauce smoked with post oak or maybe a bowl of pho made with smoked beef short rib bones and topped with low and slow slices of smoked brisket.
Whatever order, you can't go wrong. Check their social media to see where the next pop-up will be.
Gatlin's Barbecue– Houston, TX
Also located in Houston, TX, Gatlin's is big on flavor and has deep family roots. What started as a catering business on the side quickly turned into a full-blown full-time job for Greg Gatlin and his mom.
While his brisket is fantastic, it is his nods to other regions of the country and the BBQ world that make things interesting. Be sure to try the spare ribs and the baby back ribs (yes, two kinds) and don't forget your sides. Both the dirty rice and fried okra are stellar.
Kemuri Tatsu-ya– Austin, TX
This is not likely to make many traditional BBQ lists, but the Japanese influenced menu is so dang good, it can't be overlooked. The folks who made Austin a ramen destination decided to take over an old BBQ joint for their second concept and instead of hauling out the smokers, they made good use of them.
Their "smoked" section is decidedly delicious. There is brisket of course, but you can also order duck breast with orange peel, pork ribs with a spicy pepper rub and pickles, and even fish collar with yuzu salt and lemon.
Kreuz Market– Lockhart, TX
Seeing Kreuz Market on this list will come as no surprise. The town of Lockhart is the Barbecue Capital as far as most people are concerned and this place is one of the beacons of smoke.
Its original iteration was opened in the early 1900s and while it is no longer at its original location in town, it is still one of the greats. There are a few things to know before you go. This is no-frills, classic Texas-style BBQ and that means no forks and no sauce.
I promise you won't miss either. The place is massive and the lines can be long. I assure you it's worth it. Get the brisket. Get the sausage. Get anything else that suits your fancy. Just get there in the first place.
The number of great spots for 'cue in Texas is miles long, so hopefully, this will help guide your journey.
Happy eating!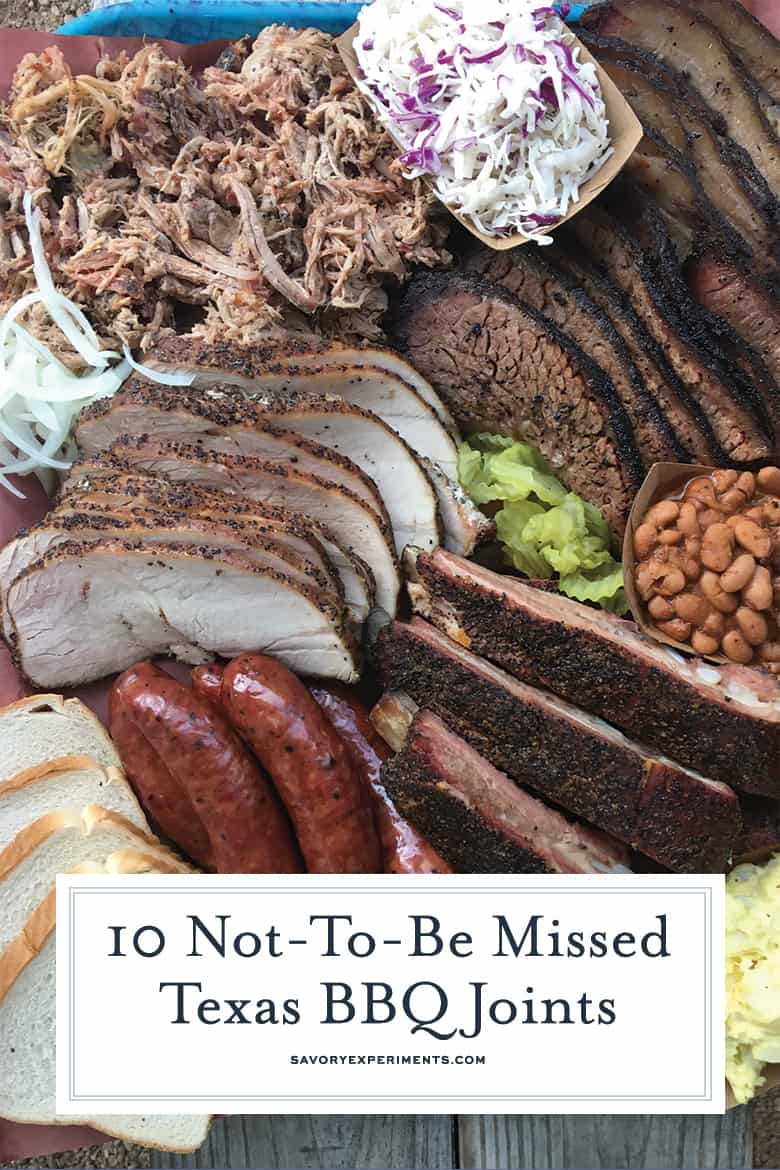 Even more of our fun travels!