Looking to plan a fabulous day trip to Mt. Fuji? Here are some tips for planning your day trip to Mt. Fuji from Tokyo.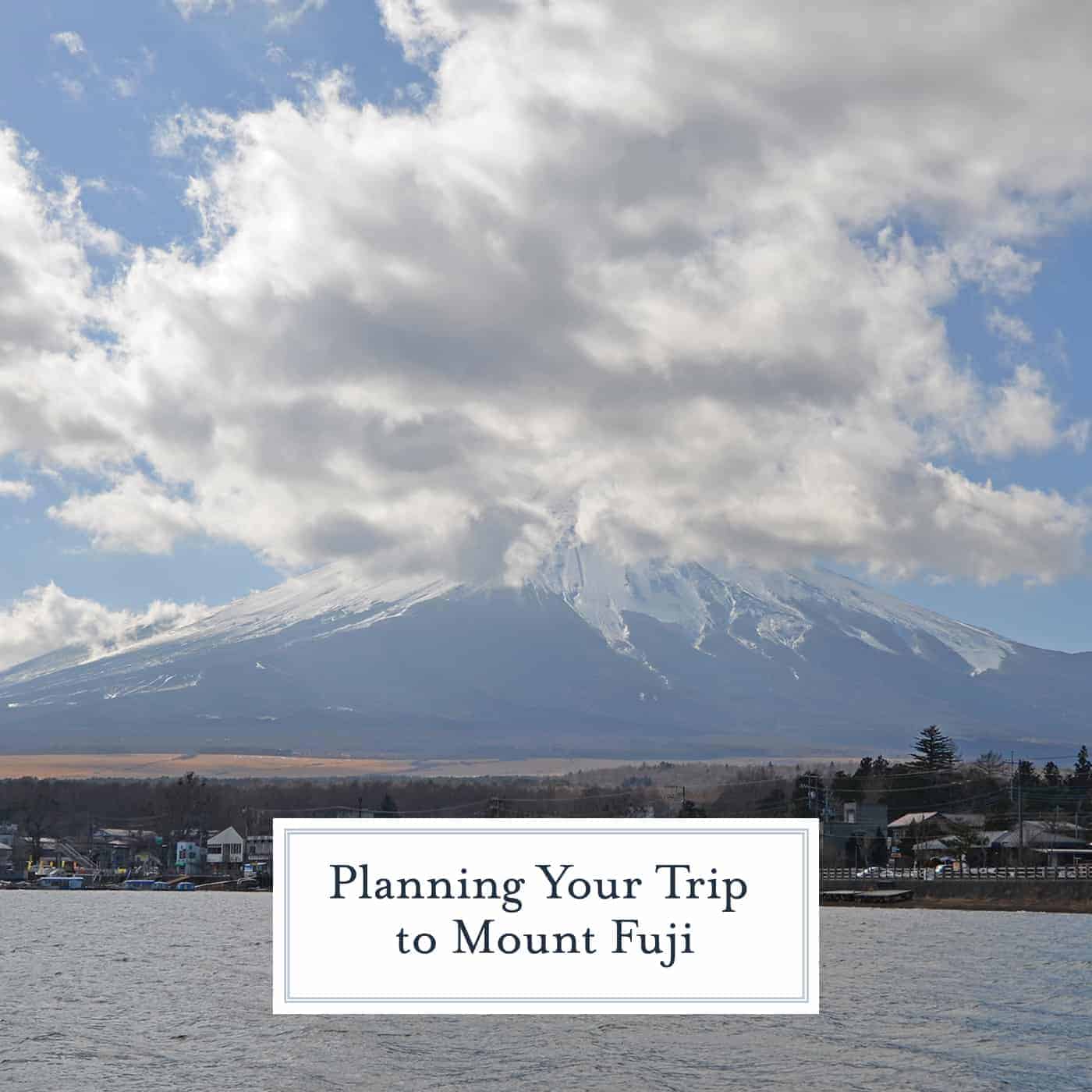 Easy tips on how to get the most out of your day trip from Tokyo to Mt. Fuji, Japan's active volcano and tallest peak.
Most day trips to Mount Fuji started with a ride on the bullet train from Tokyo Station or a hop on the bus from Shinjuku Bus Terminal, but what if you rented a car for the day? Either a private driver or traditional rental car company?
I know it seems daunting to drive on the "wrong" side of the road and have all the signs in Japanese, but with today's technology and GPS, it is much more doable than in the past. The ride time is about 2 hours, give or take a little depending on traffic.
Renting a car to explore Mt. Fuji will afford you the experience of also visiting the Fuji Five Lakes. The Fuji Five Lakes (also known as Fujigoko) are made up of Lake Kawaguchiko, Lake Yamanakako, Lake Saiko, Lake Shojiko and Lake Motosuko at the northern base of Mount Fuji.
During the summer months these areas are bustling with locals on summer holiday enjoying water sports and escaping the stifling temperatures of Tokyo. Winter time is barren, but allows for spectacular unobstructed views of Mt. Fuji.
The traditional tours will take you to the base of the mountain for retail shopping and trinkets made in China (yep, check the bottom), but traveling around the base will give you the photos meant for a postcard.
On your way up, make sure to stop for Strawberry Picking in the Shizuoka Prefecture before making your way to the town of Gotemba. Even if you take the train, this local bakery is within walking distance before your bus excursion to the volcano.
The locals will recommend the Curry Bread, which is actually more like a fried panko croquette and stuffed with curry. They bake 130 types of breads and sandwiches, both savory and sweet.
Our journey continued through windy mountain terrain before we coasted up and over a small hill and then BOOM- the most brilliant blue water you ever did see. Welcome to Lake Kawaguchiko.
Known for hot springs, swans and breathtaking cherry blossoms (when in season) as well as unobstructed views of Mt. Fuji. If you visit during the warm months you can rent a swan shaped paddle or motor boat to explore the glacier lake.
Look for fishing huts that have swan and duck and food for getting up close to the wildlife. Be careful though, I nearly lost a pinky to a large, angry swan that wanted my duck food.
Also, stop at the rest stations. While American rest stations might headline as Aunt Annies, you are in for a culinary treat at the Japanese version. Crepes, French toast, ramen bowls, sushi and even a grocery market where you can choose your type of cow milk or pick up Eel Cakes (don't be fooled- they are made with eel powder, but taste like sweet sesame).
After, you can drive into the tourist area of Mt. Fuji where there are shops and also Fujisan Hongu Sengen Taisha Shrine, the head shrine and common place of worship before climbing Mt. Fuji.
There are many photo opportunities and also the "Ropeway", also known in the West as cable cars or aerial trams.
While Mt. Fuji is clearly a destination for avid hikers, those who want to say they hiked the historic volcano can take one of many mini hikes. Come prepared wearing the proper footwear.
At 12, 389 feet, Mt. Fuji can be seen from the outskirts of Tokyo on a clear day. Winter months seem to be best for sightseeing and photos, however if you can catch a clear day during cherry blossom season, you've won the Fugi-san lottery!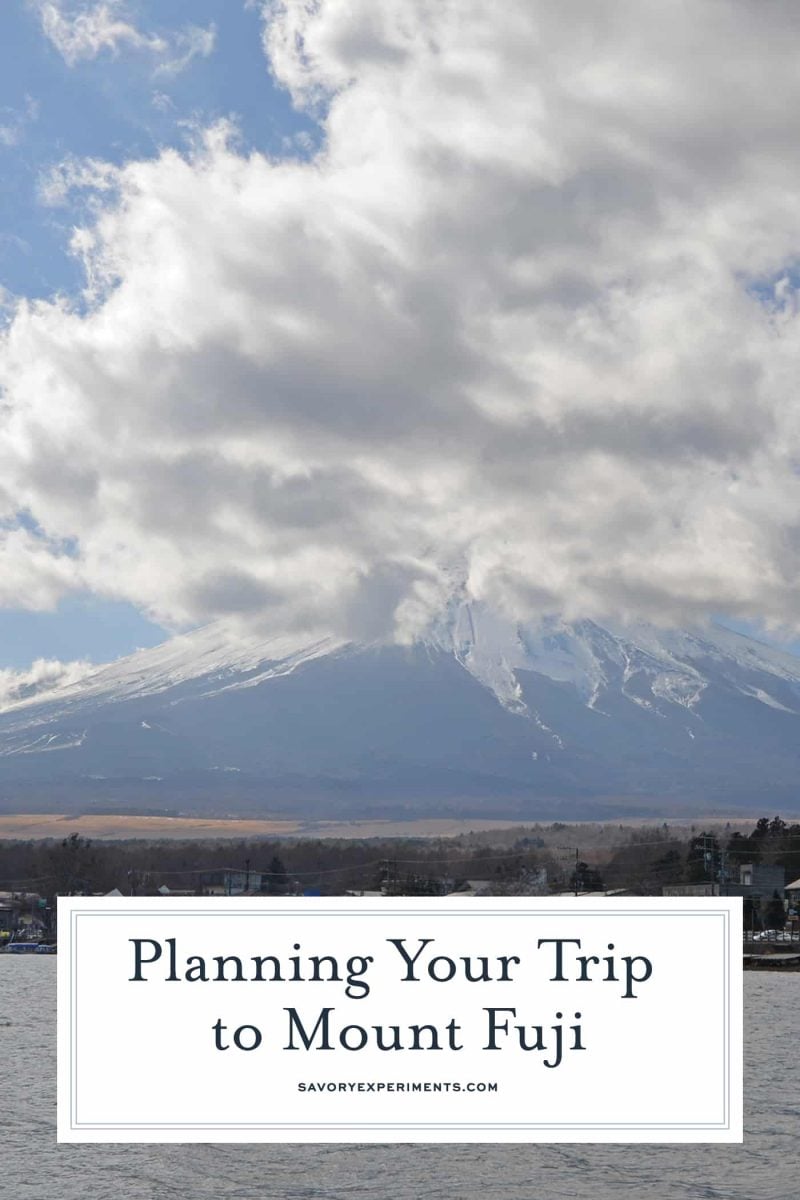 Make sure to plan the rest of your fabulous Japanese vacation by visit our travel section!