Love snacking? This recipe is for you- a simple blend of classic trail mix ingredients makes up this Archer Farms copycat. No familiar? It is a blend called Monster Mix sold at Target.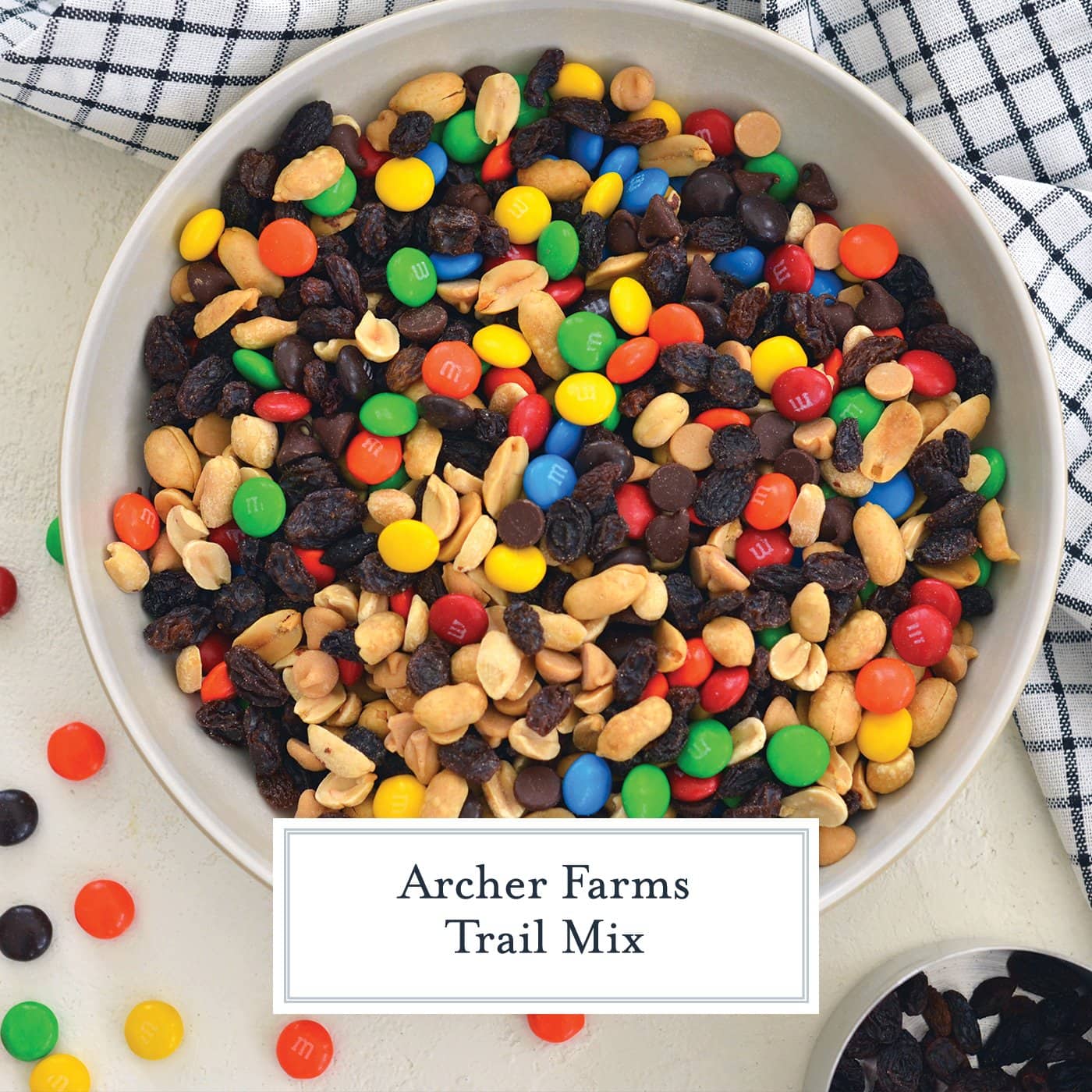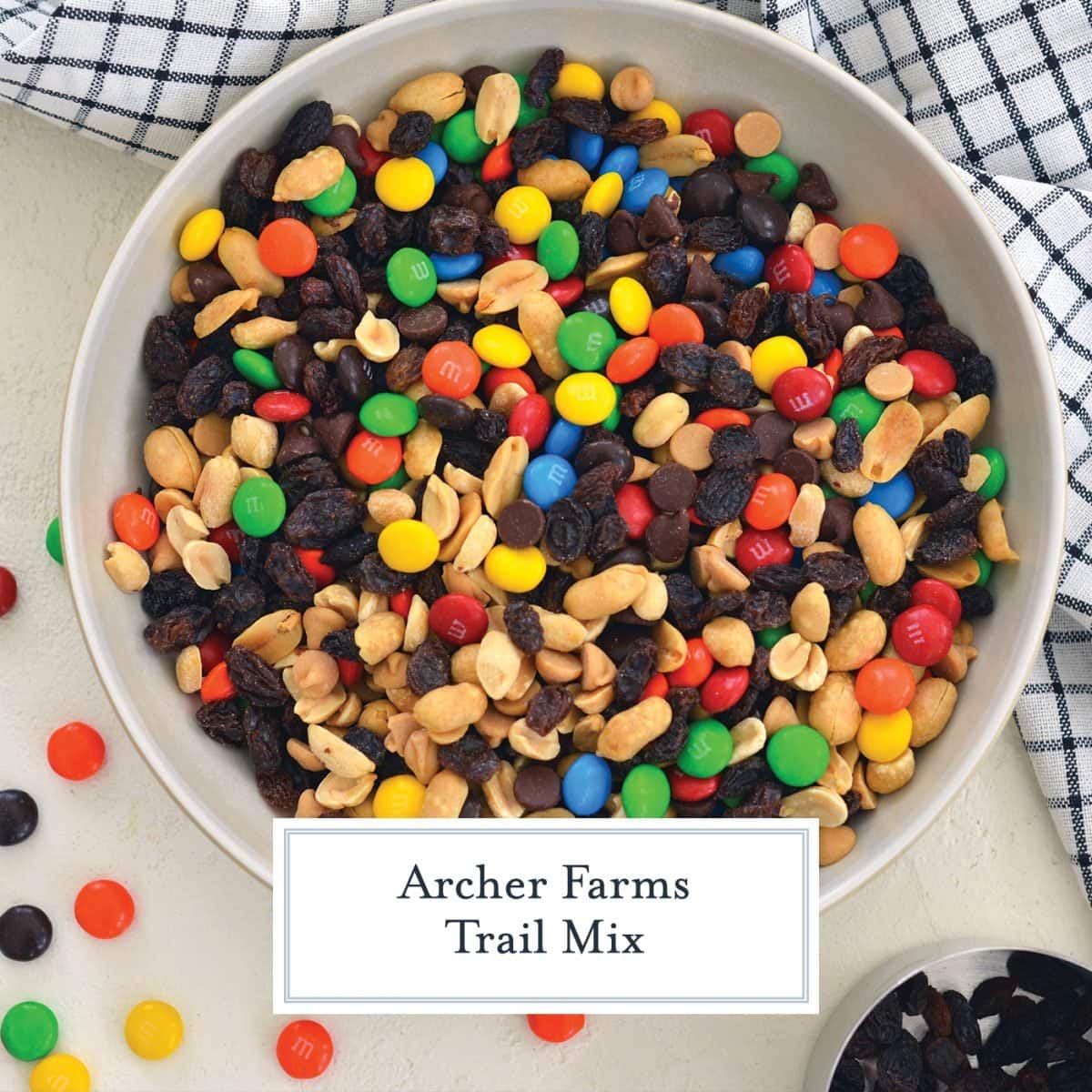 It honestly isn't that expensive, but 9 times out of 10, I usually have the pantry staples laying around.
Trail Mix Recipe
What is trail mix? Generally speaking, it's a blend of dried fruit and nuts made popular by campers and hikers. The mix of sugar and protein propels energy, it is easy to carry and tasty to eat, so it is good for the trail.
Trail mix recipes have evolved and added more variety, the most popular being M&Ms. Story has it it that the Girl and Boy Scouts made the addition of chocolate popular.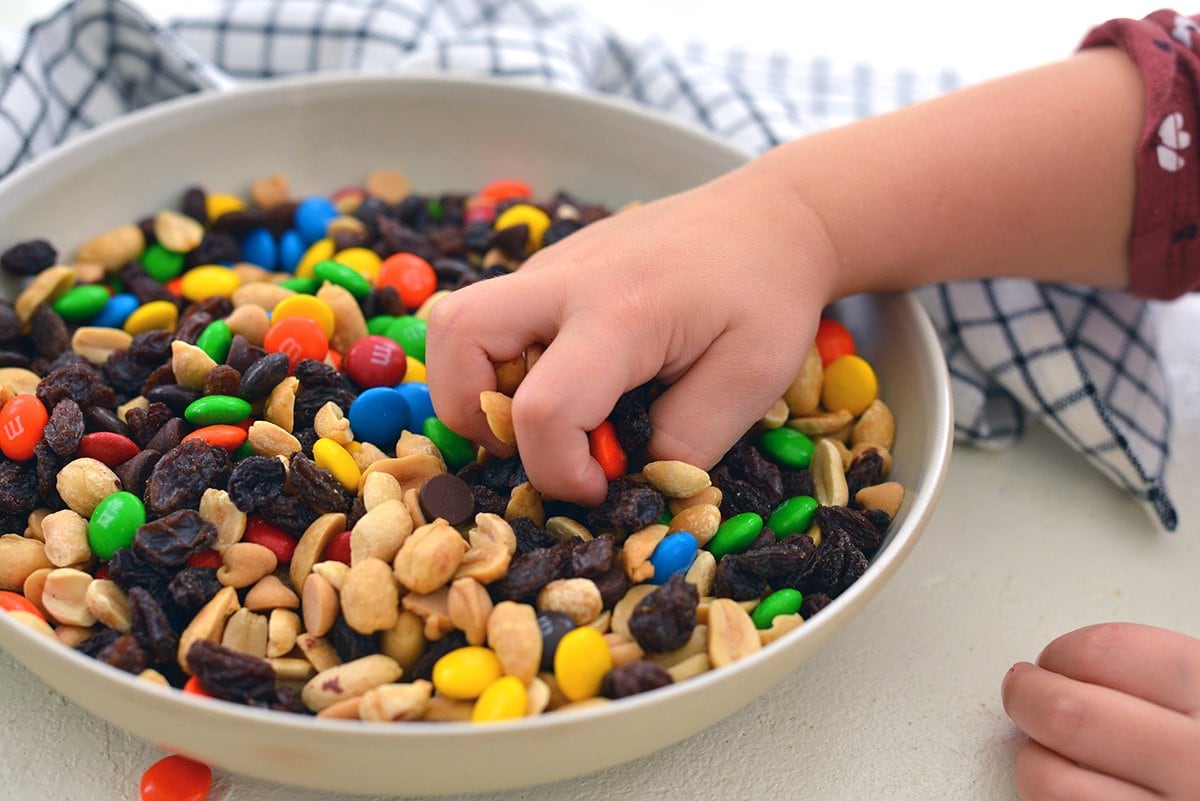 Well done, kids! Many of the recipes now include M&Ms and other types of chocolate and peanut butter chips.
For me, a good trail mix recipe will satisfy my hunger, but also my sweet tooth. Hey, if I am eating it then chances are I am also doing a good amount of physical activity and will burn off that chocolate pretty fast.
Monster Mix
My version of Monster Trail Mix is a take on the store bought mix from Target which combines common pantry ingredients:
Raisins
Peanuts
M&Ms
Chocolate chips
Peanut butter chips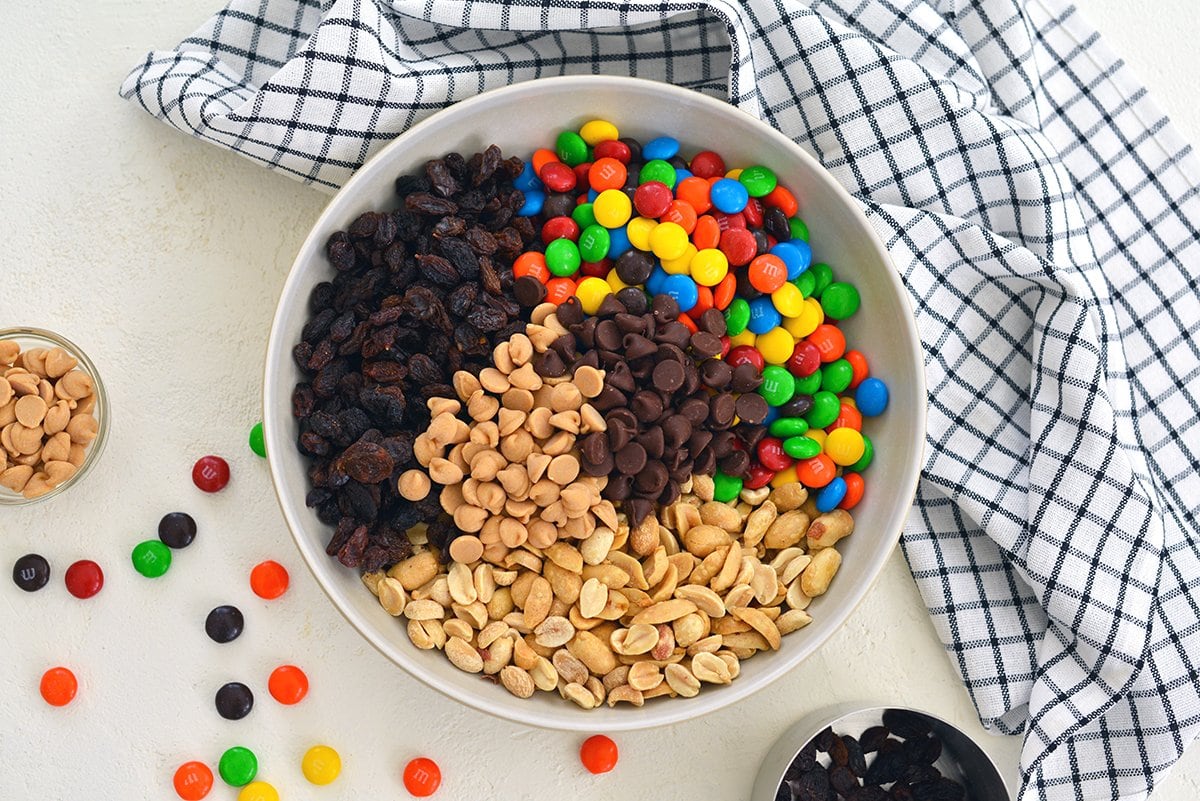 The perfect blend of texture, sweet and salty. Amounts can also vary, so don't worry about exact measurements. Just eyeball it!
Variations
There are many trail mix types and you can make up your own by simply adding or omitting ingredients.
Other types of dried fruit: cranberries, mangos, prunes or banana chips.
Switch up the nuts: cashews, almonds, pine nuts or pistachios.
Swap out candy: candy with a coating works the best if you are in hot weather, so M&Ms and Reese's Pieces are ideal to not melt.
Granola- any type you'd like.
Seeds– Pumpkin seeds (pepitas)or sunflower seeds are very popular.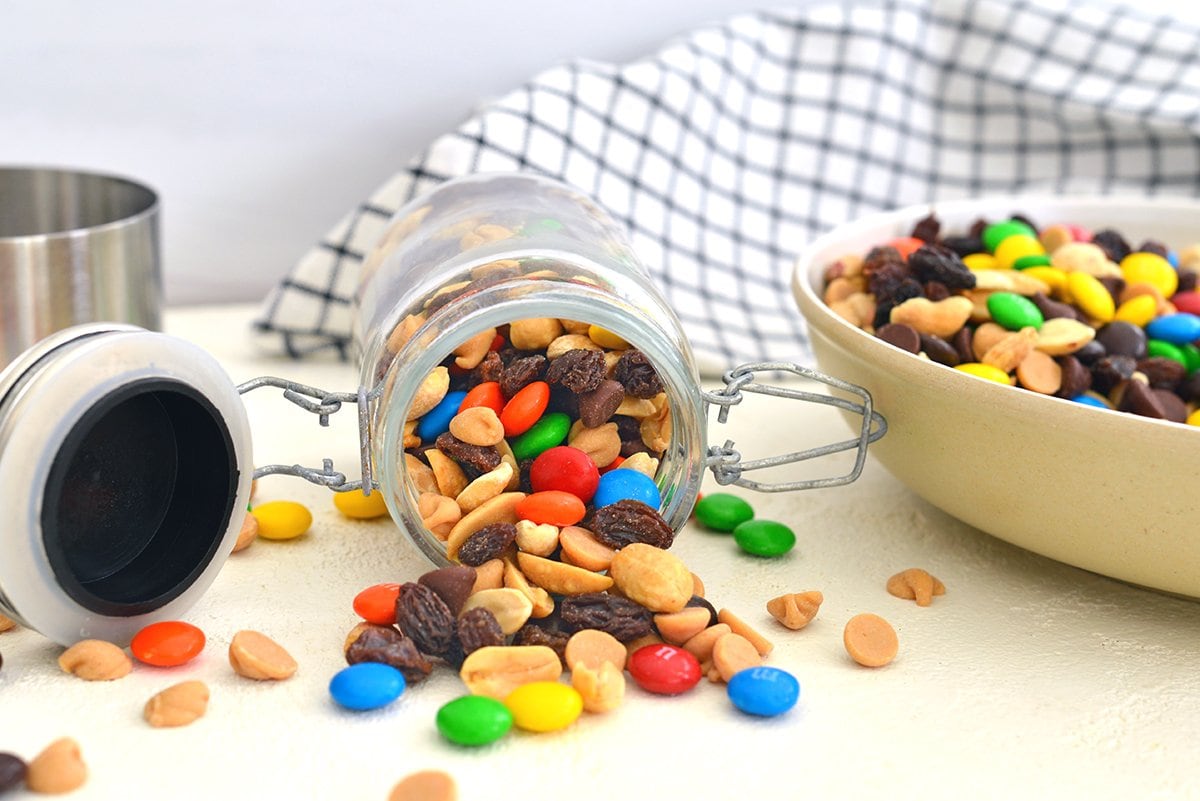 Trail Mix Cookies
And then make them into delicious trail mix cookies! These easy cookies are soft and sweet with a hint of saltiness.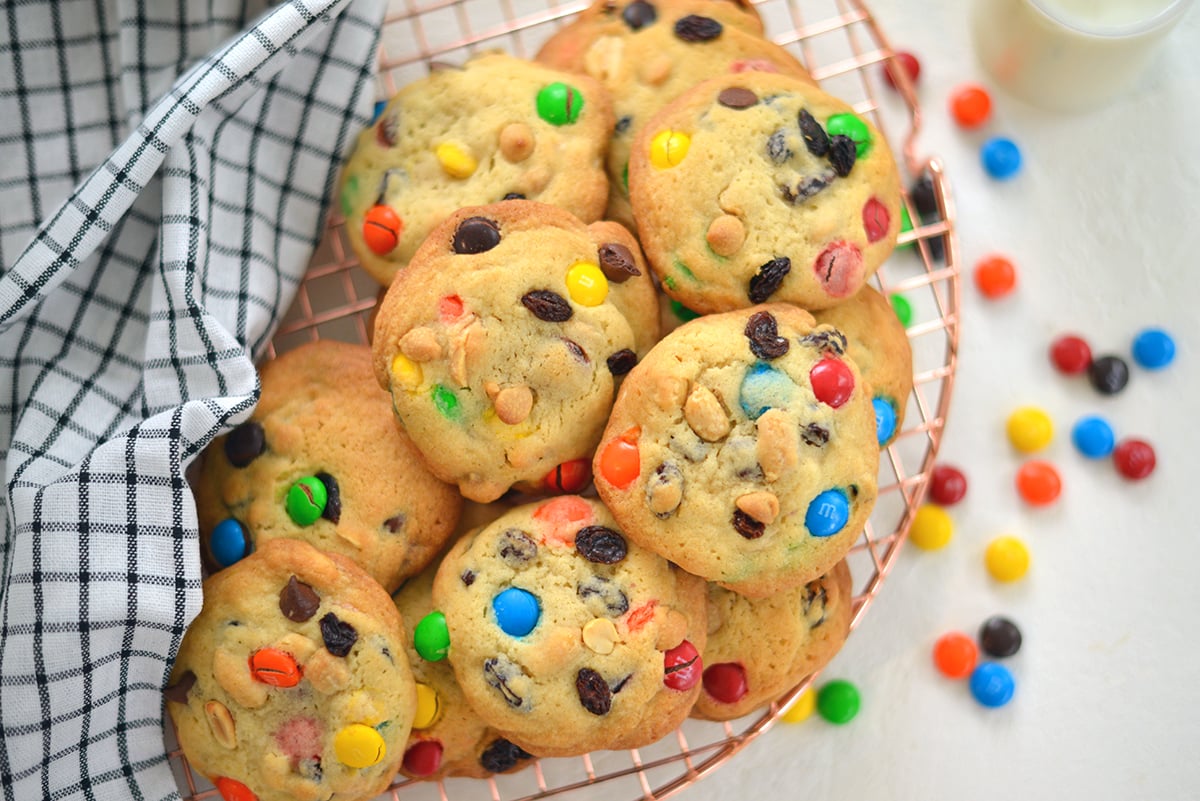 Make Ahead & Storage
You can make Monster Trail Mix in large batches and just keep in an airtight container in the pantry for when you need it. It will stay good for months as long as it is stored properly.
You can also make it into single size servings for your child's classroom, as party favors or to send with your kids to camp. This is a snack the whole family will love!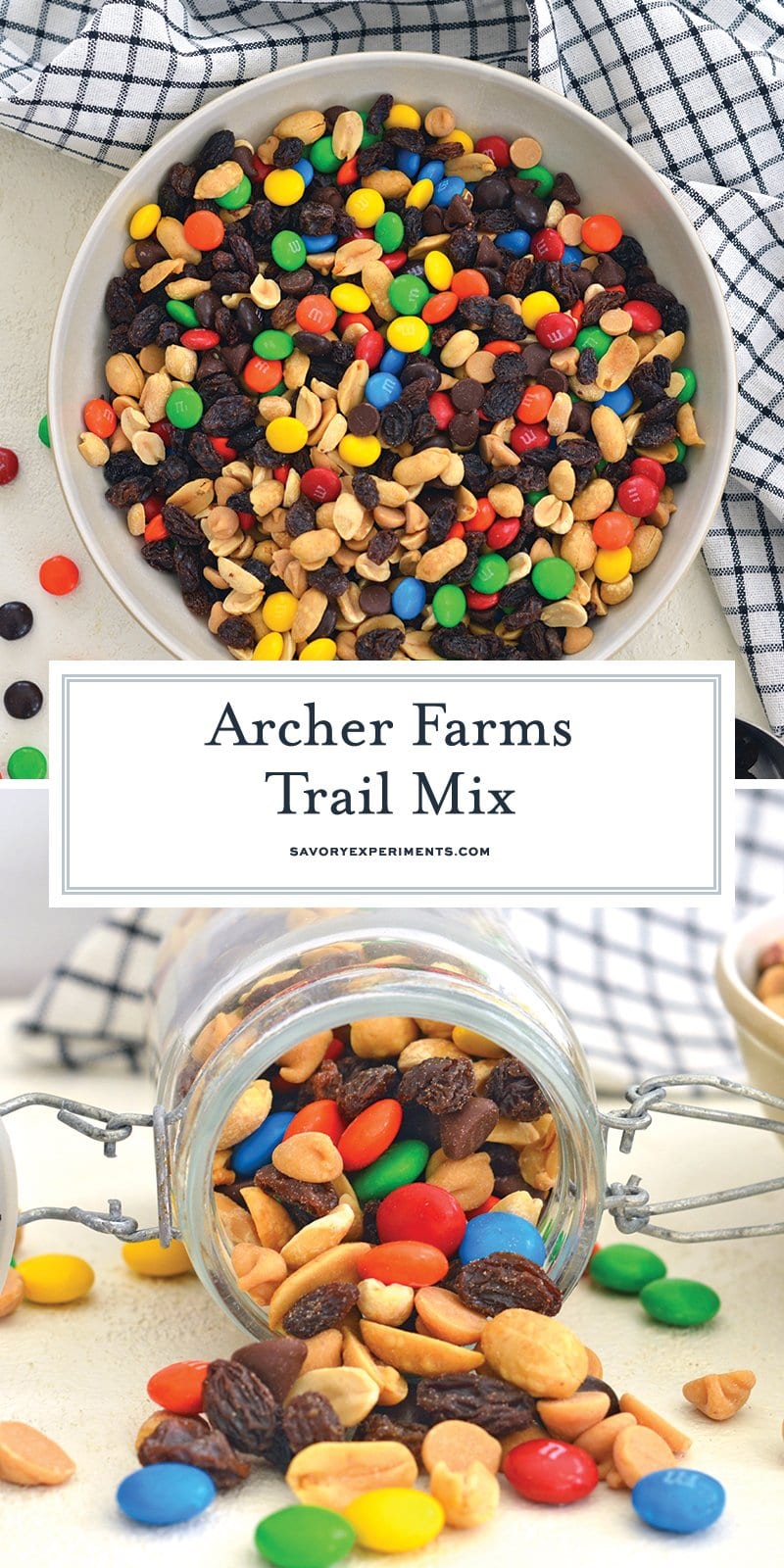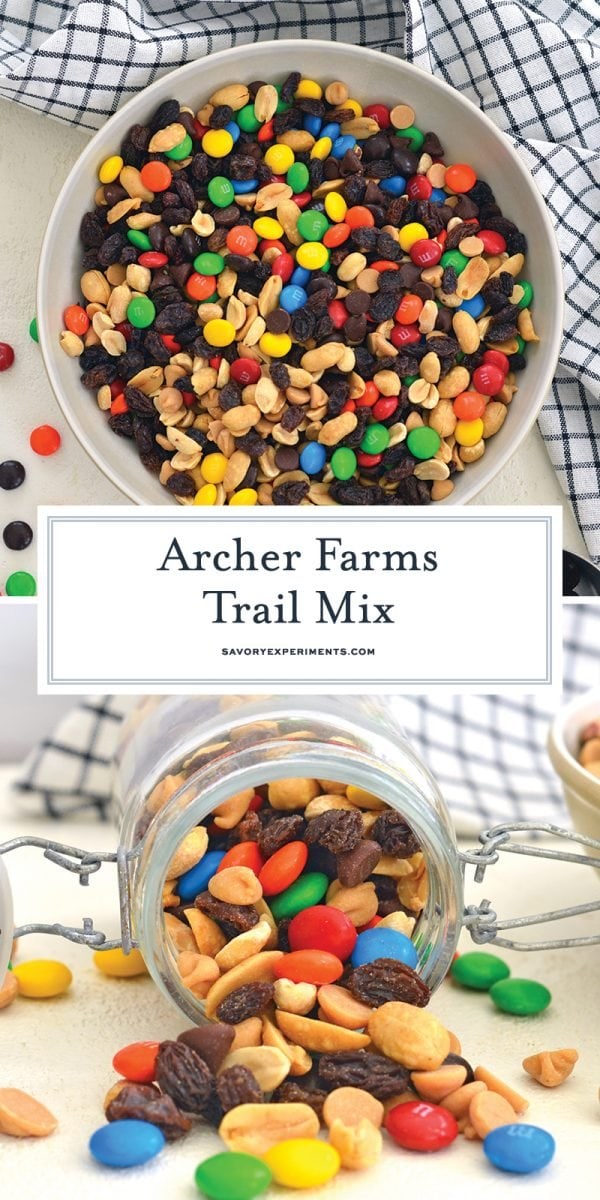 More Snack Recipes: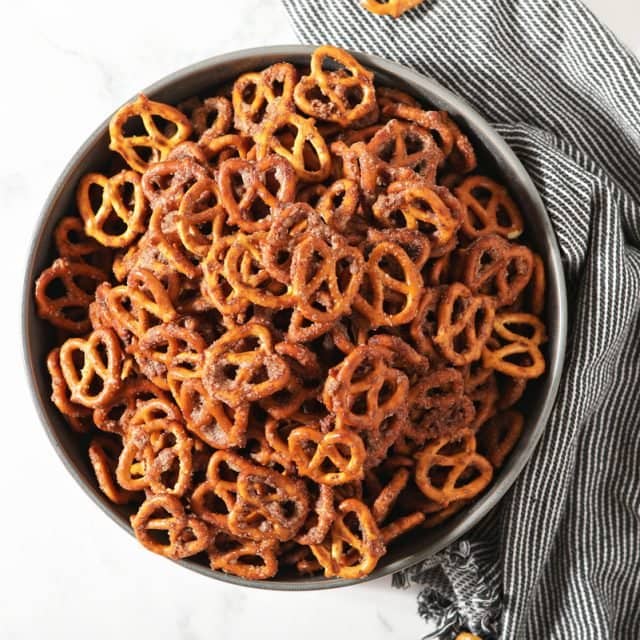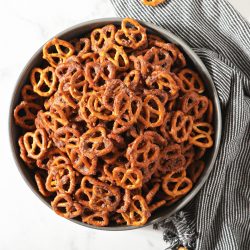 Cinnamon Sugar Pretzels
These easy Cinnamon Sugar Pretzels are the perfect sweet and salty snack! Ready in 45 minutes, they're great for sharing!
View this recipe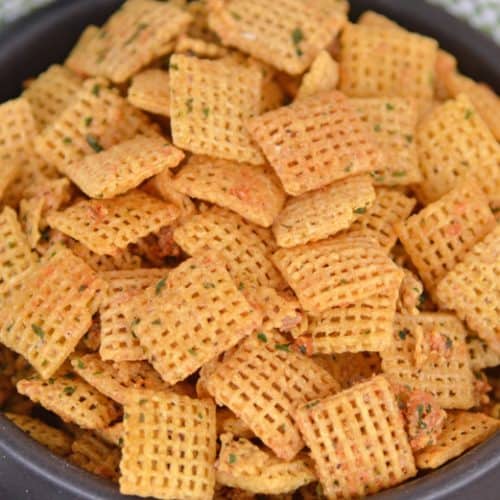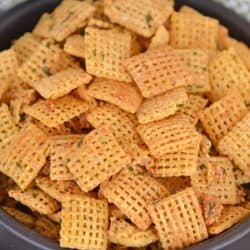 Ranch Chex Mix
If you're looking for a delicious snack that is easy to make, look no further than this zesty Ranch Chex Mix! With only three ingredients, it simply can't be beat!
View this recipe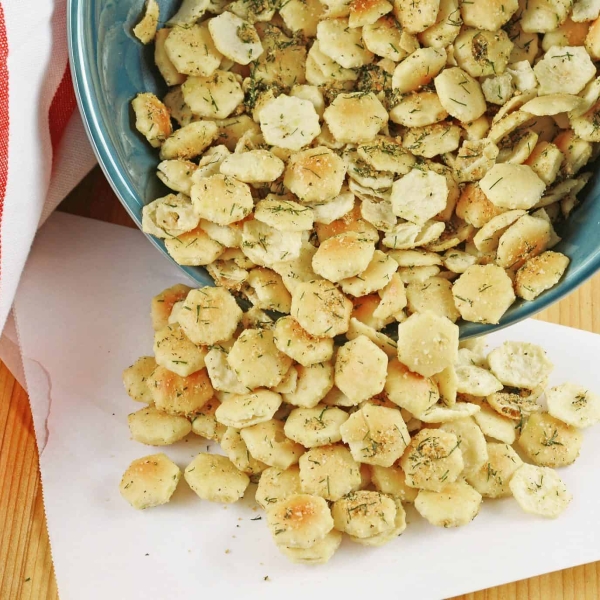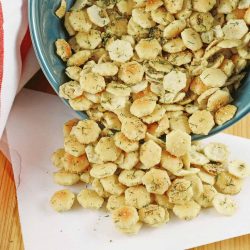 Dill Seasoned Oyster Cracker Recipe
Dill Seasoned Oyster Crackers are the perfect snack, soup topper or salad crouton. They add an extra touch to any dish and are so easy to make and store!
View this recipe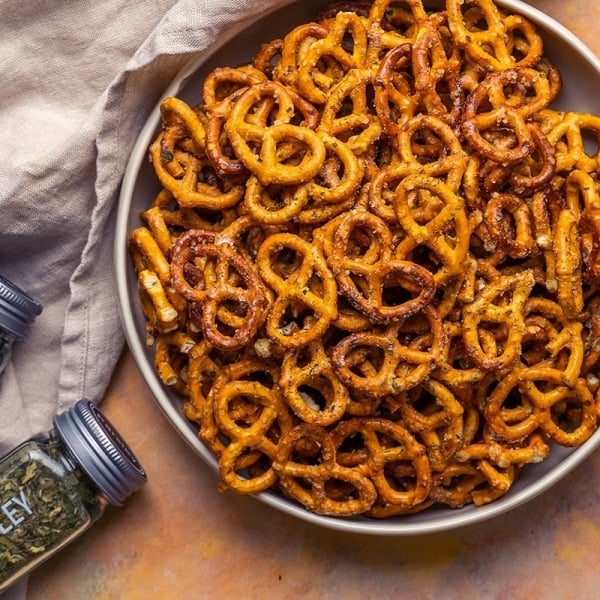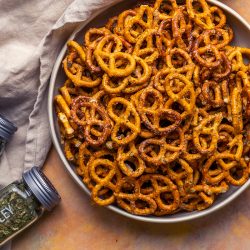 Dill Pickle Ranch Pretzels
Dill Pickle Ranch Pretzels combine two popular flavors into one salty, tangy snack that you won't be able to stop eating! Only 4 ingredients!
View this recipe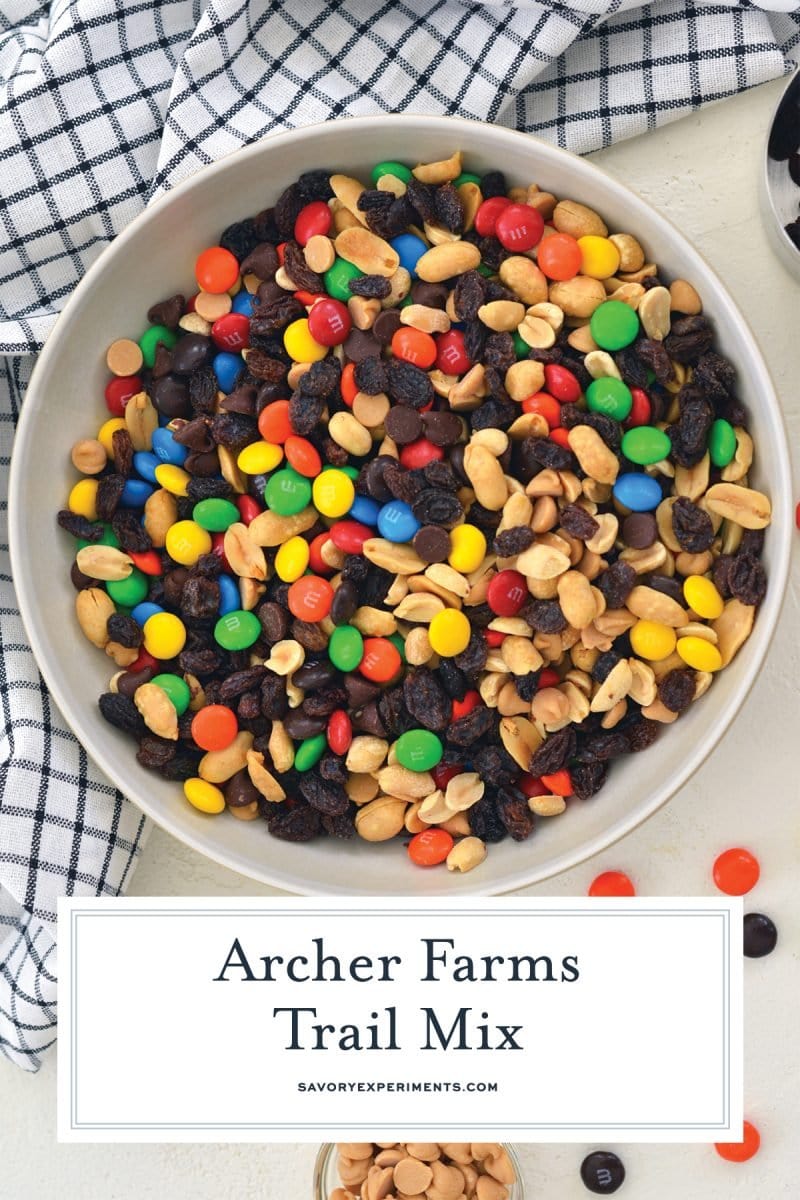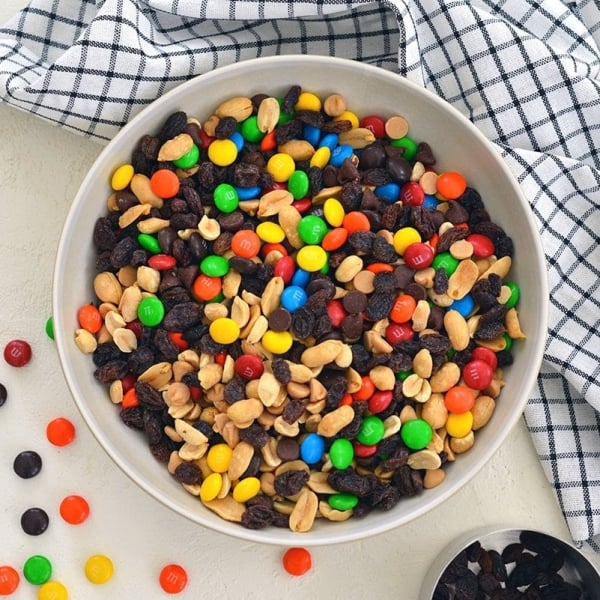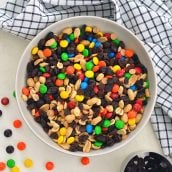 Monster Trail Mix
Monster Trail Mix is an easy trail mix of nuts, M&Ms, raisins and chips. The perfect snack for camping, hiking or an afternoon by the pool. Make a large batch and snack for days!
Instructions
Mix together the peanuts, raisins, M&Ms, peanut butter and chocolate chips in a bowl.

If you've tried this recipe, come back and let us know how it was in the comments or ratings.
Nutrition
Calories:
357
kcal
,
Carbohydrates:
42
g
,
Protein:
9
g
,
Fat:
19
g
,
Saturated Fat:
8
g
,
Polyunsaturated Fat:
3
g
,
Monounsaturated Fat:
4
g
,
Trans Fat:
1
g
,
Cholesterol:
6
mg
,
Sodium:
119
mg
,
Potassium:
312
mg
,
Fiber:
4
g
,
Sugar:
21
g
,
Vitamin A:
60
IU
,
Vitamin C:
1
mg
,
Calcium:
56
mg
,
Iron:
2
mg