Great for snacking or adding to many dishes both sweet and savory, a peanut is a versatile ingredient that is loved by many!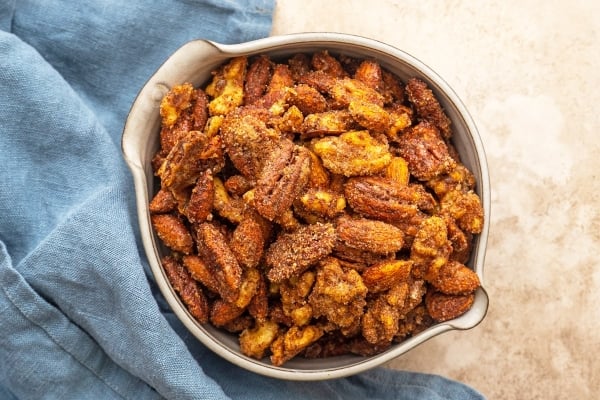 What is a peanut?
While they can be used whole or slightly crushed in a variety of ways, peanuts are very useful for three main things:
peanut oil – perfect for cooking! It has a mild flavor and a very high smoke point.
peanut butter – a spreadable paste. Often paired with jelly to make an iconic sandwich.
and peanut flour – a gluten free flour.
However, because so many people have a severe allergy, you might want to take caution when using these ingredients!
You can also eat them whole! They can be dry roasted or boiled, in the shell or out of the shell.
You can add them to a trail mix or spiced nuts, crush them up and add them to desserts like brownies or cake, or even put them in some Thai dishes!
The options are endless but one this is for sure: they are delicious!
Recipes that use peanuts: