When you're craving something spicy and cheesy, or just need an easy appetizer to bring to a party or event, these Jalapeno Popper Appetizers are perfect!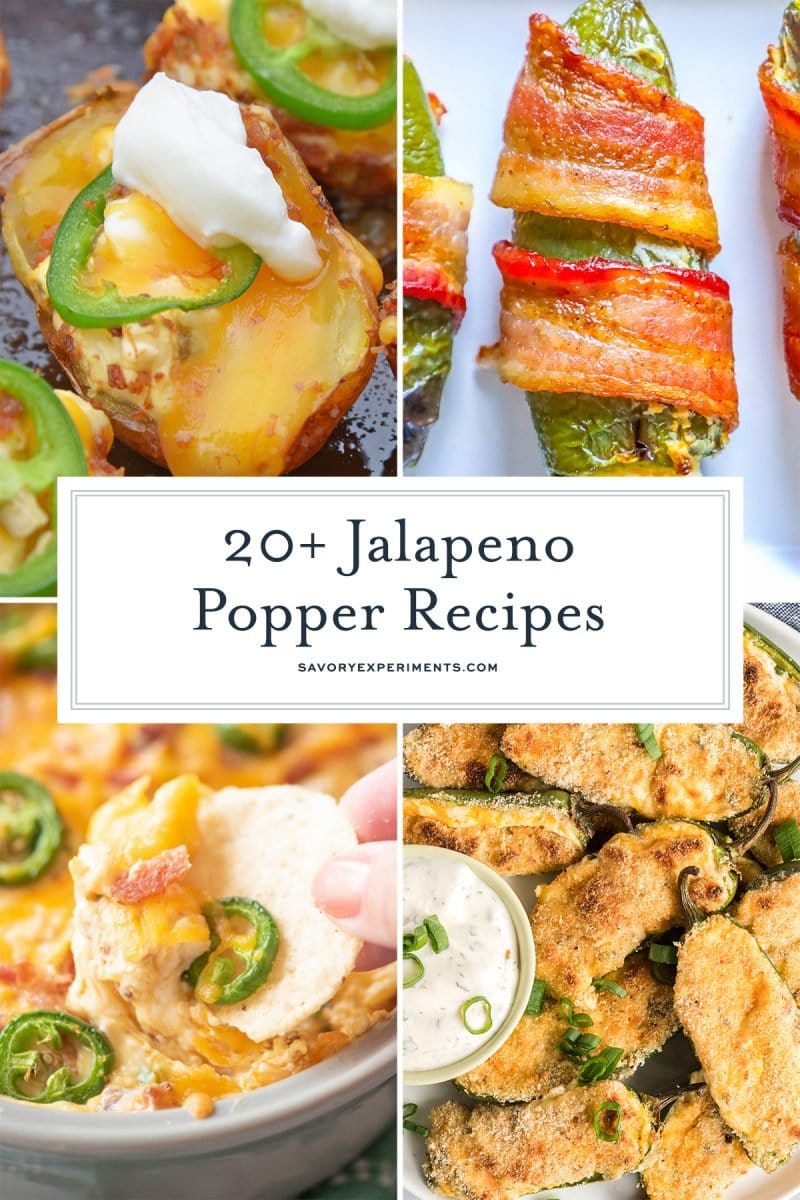 There's just something about fresh jalapenos and a cheese mixture that I love. Especially when they are combined into one delectable bite like these jalapeno popper appetizers! Easy to whip up for any gathering or occasion, and equally as tasty.
When making the perfect party appetizer, there are a few key simple ingredients that almost all of these jalapeno popper recipes have:
green onions
pepper jack cheese
sour cream
garlic powder
some sort of cream cheese mixture
bacon strips
bread crumbs
Of course these recipes range anywhere from breads to quesadillas, and even potatoes and dips, so they will have any combination of the ingredients above. i9've just listed some of the most common.
Any one of these recipes would make a perfect appetizer for the Super Bowl. And if you're really in a jalapeno mood, try mixing up one of these Cucumber Jalapeno Margaritas to go along with your snacks!
Just one quick tip before you jump into these appetizer recipes- when handling fresh jalapeno peppers, I like to use disposable gloves or rubber gloves if you have them. Because that little kick you get from the jalapeno juice will turn into a BIG kick if you get any in your eye! So be careful foodie friends, and enjoy.
Jalapeno Popper Recipes