Never heard of harissa sauce… maybe you've heard of harissa paste? Well, if you enjoy spicy food, meet your new best friend!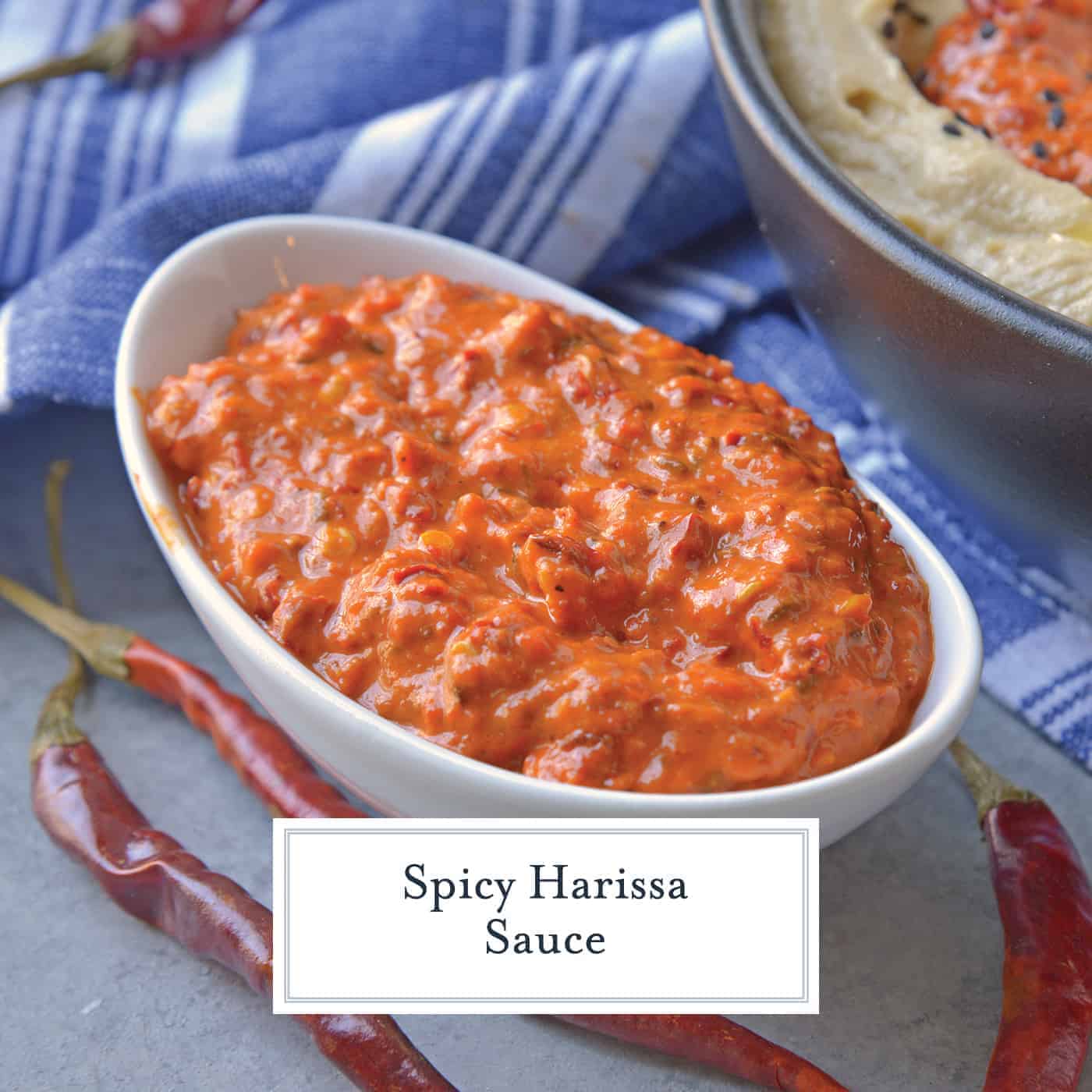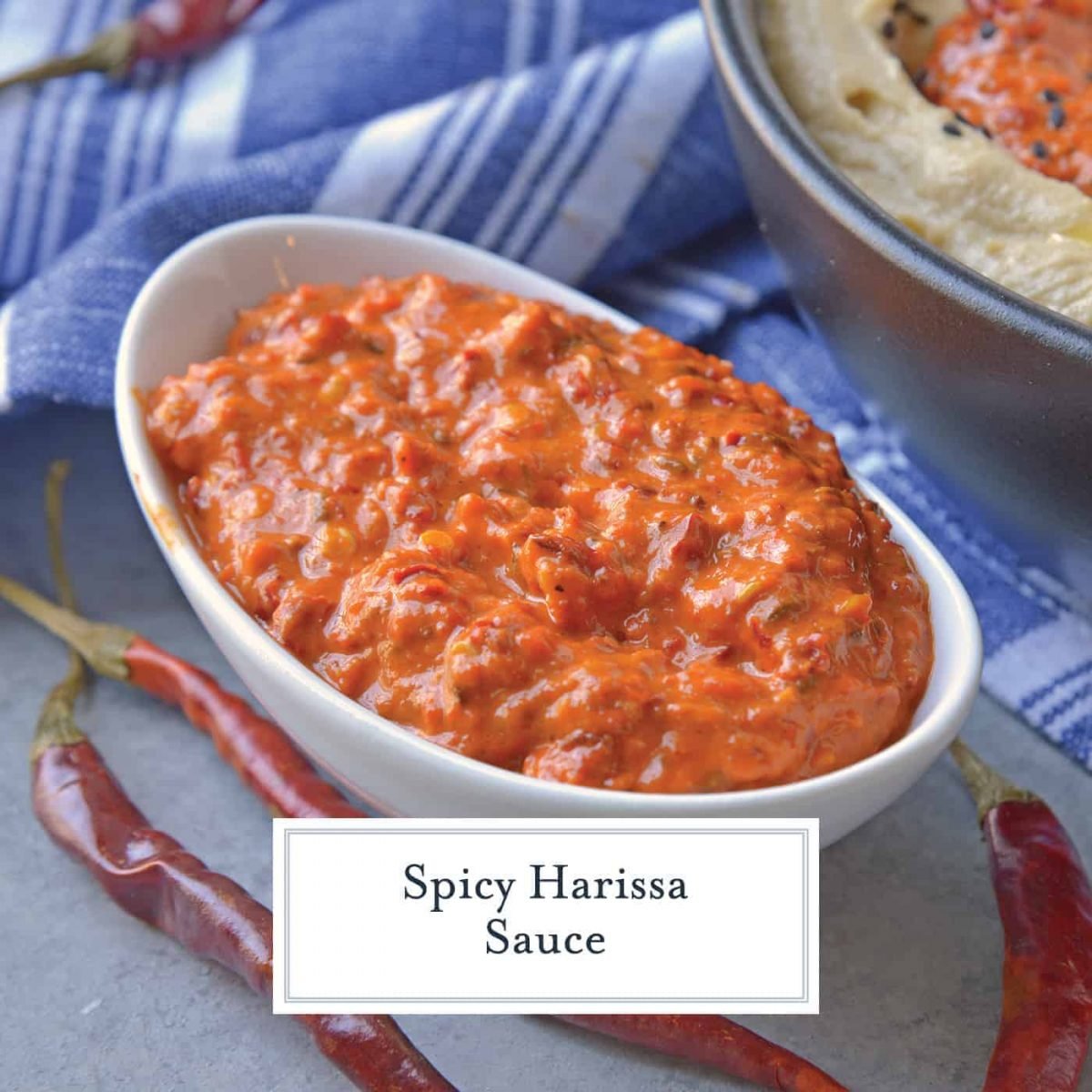 What is harissa?
According to Wikipedia….
Harissa is a Tunisian (North African) hot chili pepper paste. The main ingredients of which are roasted red peppers, Baklouti pepper, serrano peppers, and other hot chili peppers, spices and herbs such as garlic paste, preserved lemon, coriander seed, saffron, rose, or caraway, as well as some vegetable or olive oil to carry the oil-soluble flavors.
Historically harissa hailed from the Middle East and was made with Maghrebi hot chili peppers. I've also seen Moroccan versions and others that use fresno chiles and bird's eye chiles.
What Chilies To Use?
Since these chiles aren't available worldwide, but the condiment was so tasty, other cultures started making their own adaptations of harissa sauce using local pepper varieties.
The original harissa recipe uses roasted red peppers, garlic, serrano peppers, coriander, caraway seed and olive oil for preservation. Some even added rose petals. Fancy!
Modern day harissa sauce has many variations. And like many sauces and condiments, feel free to put your own spin on it.
Some use tomatoes, smoked or roasted garlic and red bell peppers, smoked paprika, cumin, salt and even mint.
I haven't been able to find any recipes that still use rose water or rose petals, but hey, be my guest!
I use New Mexico dried chilies, which are in the International aisle near Latin foods and sometimes just labeled "chile peppers," but you can always special order other blends and flavors or use chipotle for a smoky heat.
Using Dried Chiles
Most recipes that use dried chiles also require you to reconstitute them in water, then remove all the seeds and the steam. My version just uses them dry.
I do break off the stems, but otherwise the food processor will blend seeds right on in and other liquids will soften the peppers.
How to Make Harissa Sauce
My process is really easy and it will take longer to gather the ingredients than it will to actually make the sauce. So grab these items:
Dried peppers
Garlic
Roasted red pepper
Caraway seeds
Extra virgin olive oil
Coriander
Cumin
Lemon juice (optional)
If you want to intensify the flavors, toast spices (caraway seeds, coriander and cumin) in a dry skillet ahead of time.
Add all ingredients to a small food processor. Blend. I do recommend wearing gloves when handling any type of chile pepper.
Add olive oil sparingly until it is a thick, but spreadable consistency.
Some folks like to add a spritz of lemon juice to their homemade harissa- this is up to you.
Uses
Well, you can use a harissa paste in just about anything you would typically use any other hot sauce. A little goes a long way and packs a punch.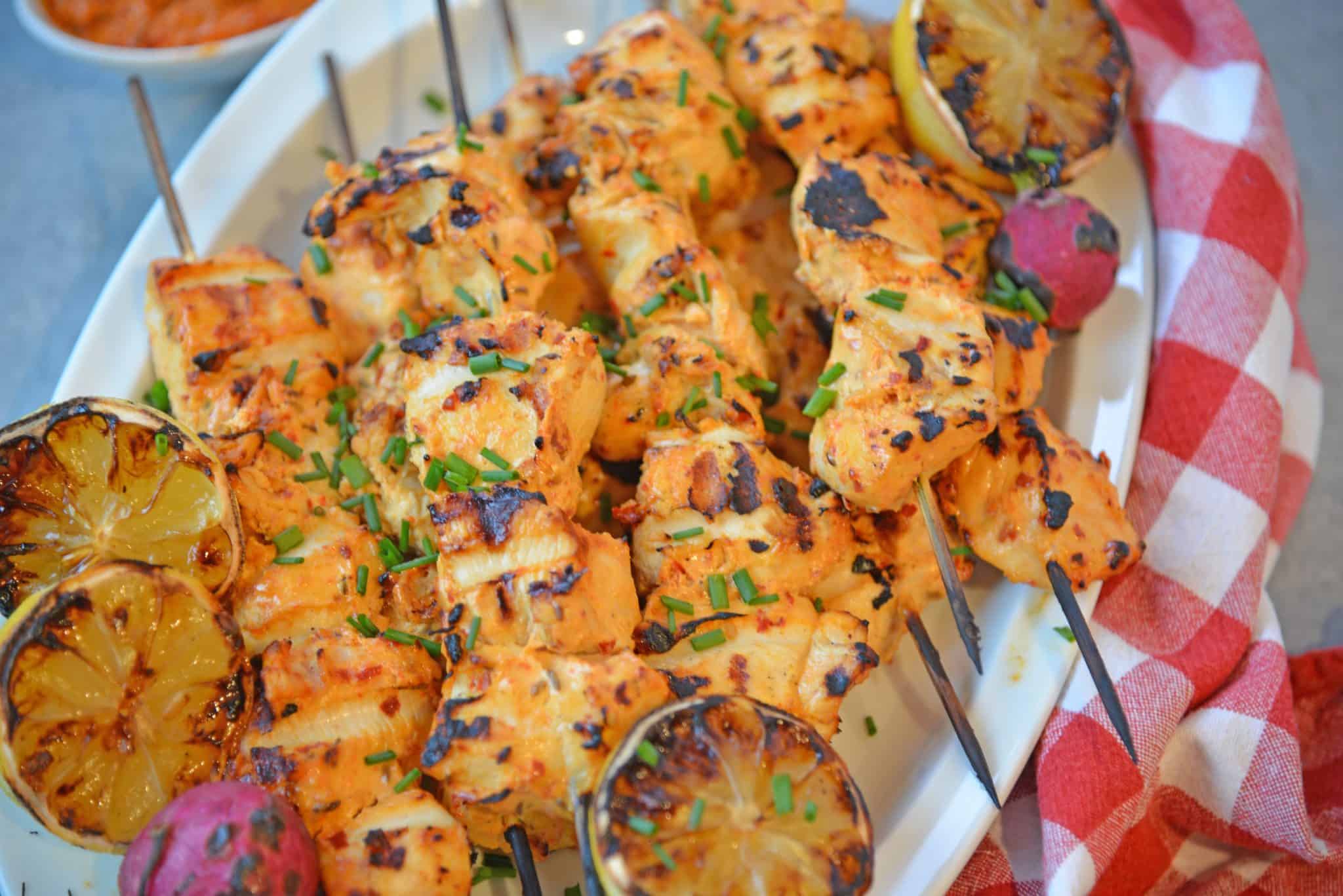 I like to top hummus with mine or blend it with plain Greek yogurt for an excellent marinade worthy of chicken, meats and seafood, even vegetables! Dip tortilla chips right on in or use to punch up soups and stews.
PRO TIP: It is rumored that spicy foods speed up your metabolism and can aid in weight loss!
It also makes a great salad dressing and many people make harissa potatoes, beans and vegetables. Anything you'd use hot sauce on, can be used with harissa.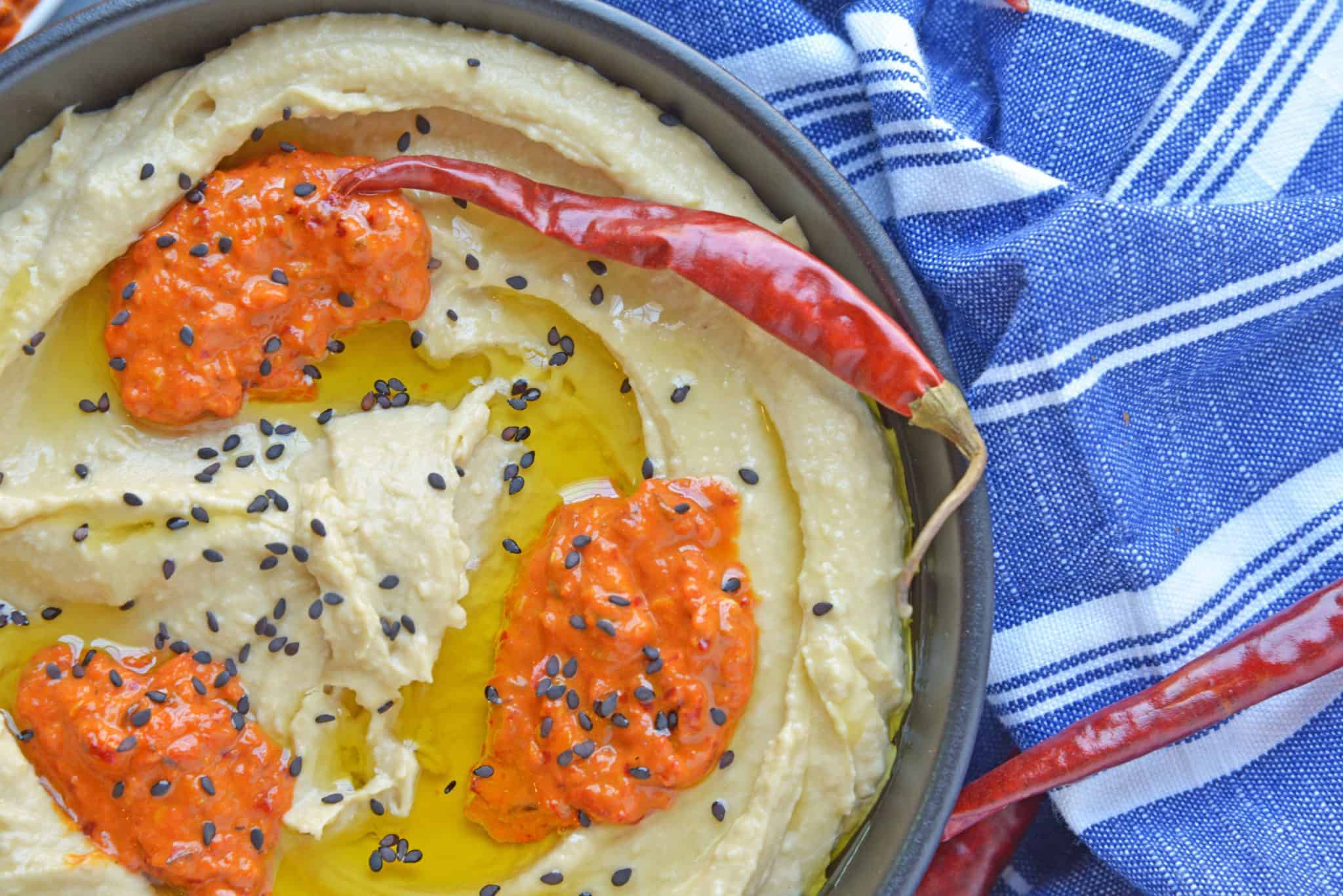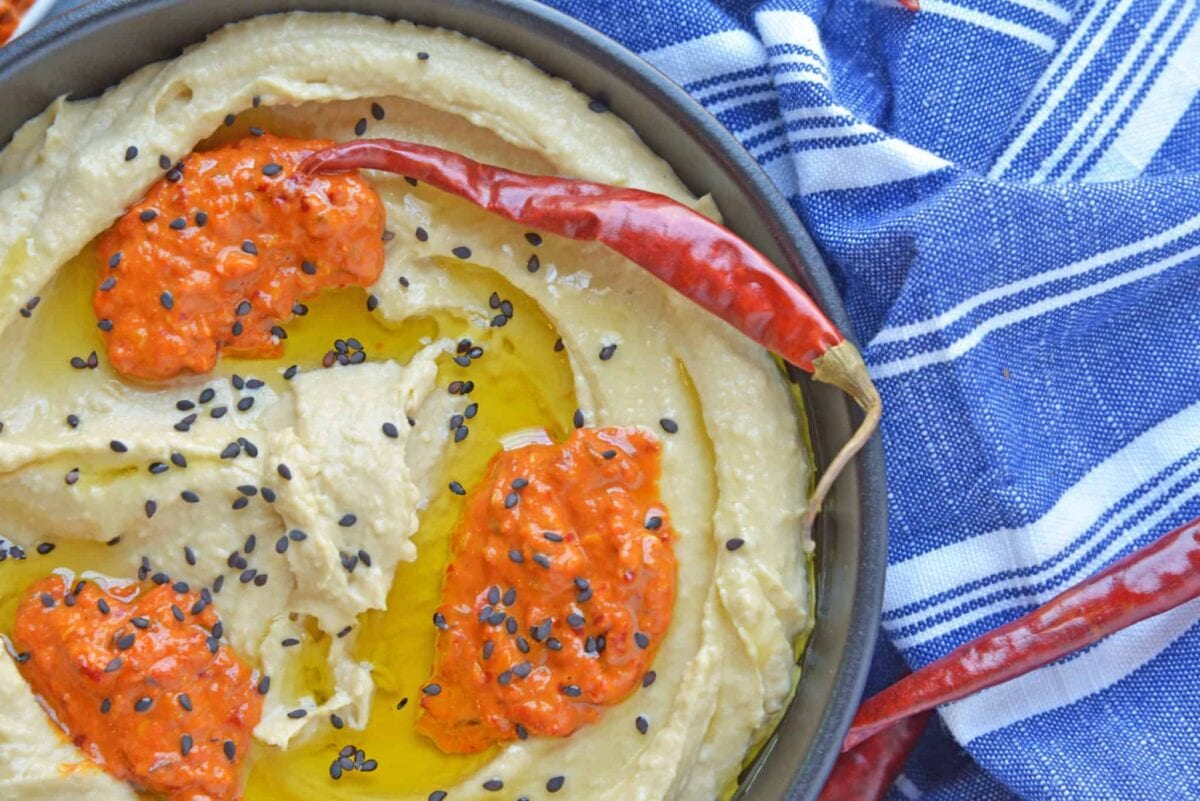 Can harissa be substituted for other hot sauces or Sriracha? It sure can! All these chile based hot sauces are so similar. If you find you like one more than another, simply use the one you like!
What is harissa mayo? Just mayo blended with harissa! You can use 1-2 tablespoons per 1 cup of mayonnaise.
What is harissa aioli? Basically, it is harissa mayo. Follow the same instructions as above!
Storage & Freezing
Harissa will stay good in an airtight container in the fridge for up to a week.
It can also be frozen. I like to freeze it in an ice cube tray and then pop out the individual pieces to use in small doses.
Tools for making Harissa Sauce:
Mini Food Processor– I use this thing daily! It is by far my most used kitchen appliance, it is small and I throw all the parts into the dishwasher, well except the base and cord, of course!
Wood cutting board – wood won't dull your knives like plastic and if treated properly, has natural antimicrobial properties.
Good knife – Global is my favorite! They are worth the price, I promise. I am kind of obsessed with them and store them tucked away so no one else can use them. Including hubby. Hands off my good stuff!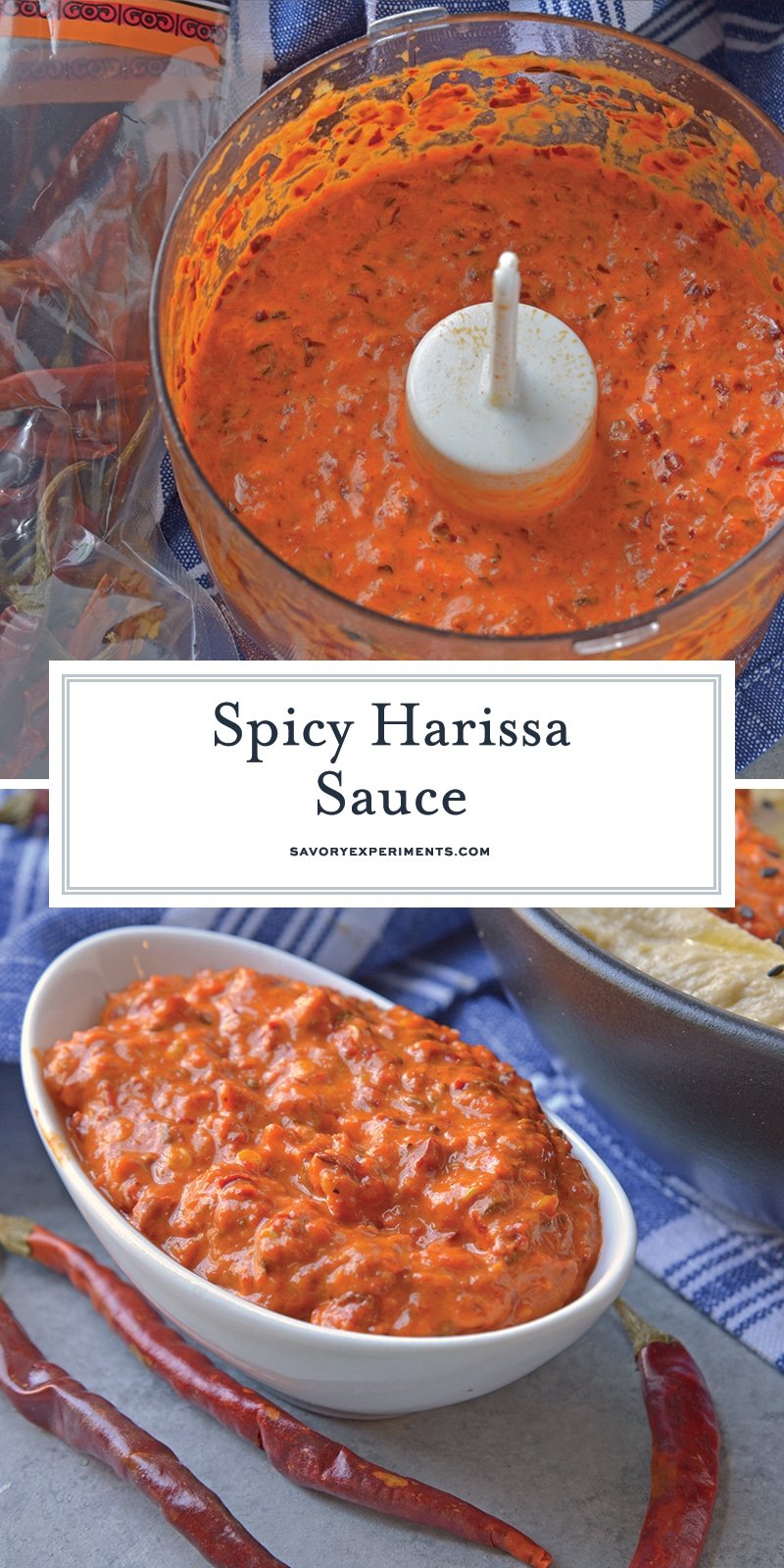 You'll like these other spicy recipes: