The New York Times generally publishes spectacular recipes; middle of the road in skill level and sophistication, but with enough instruction for the novice to feel confident in his/her ability to try a new technique.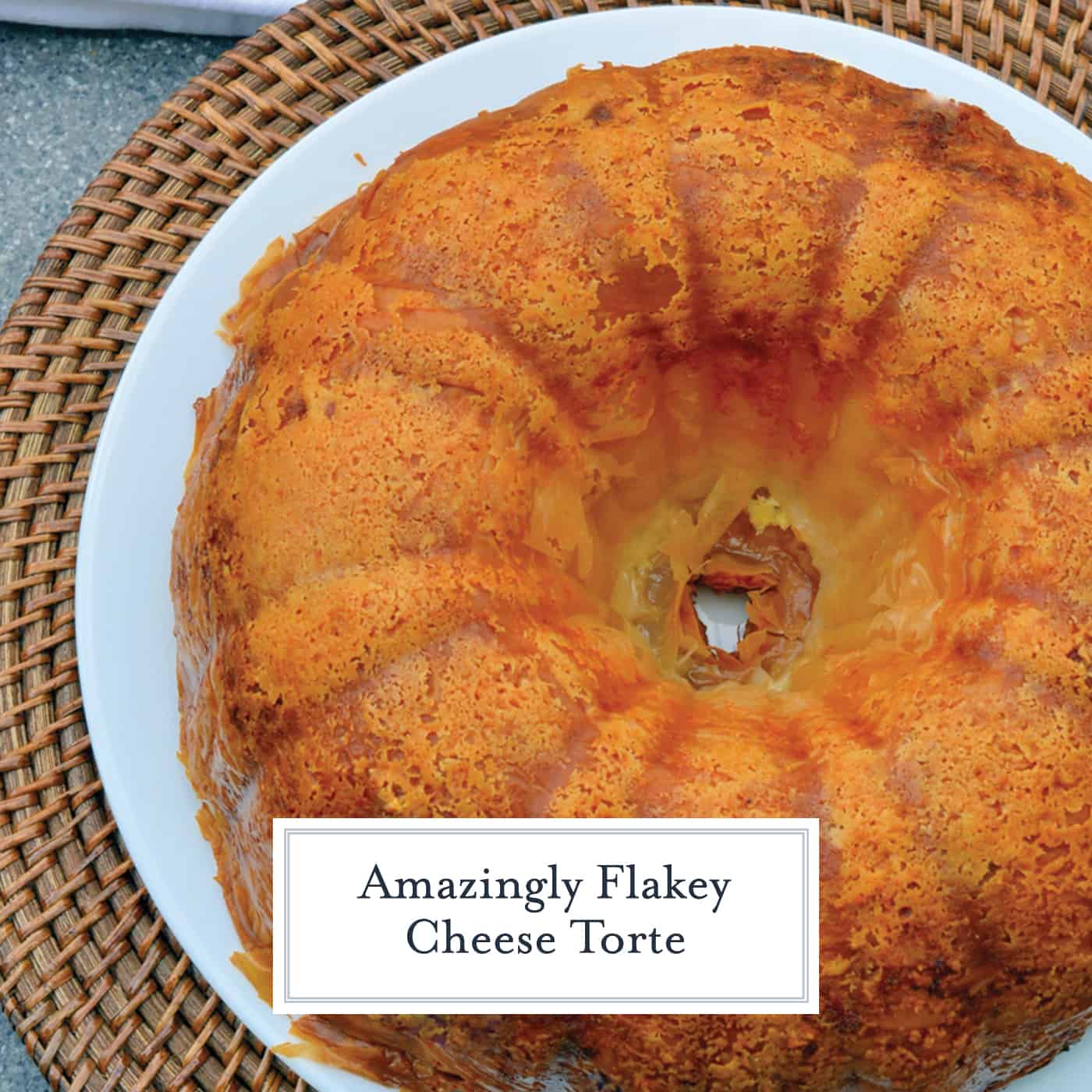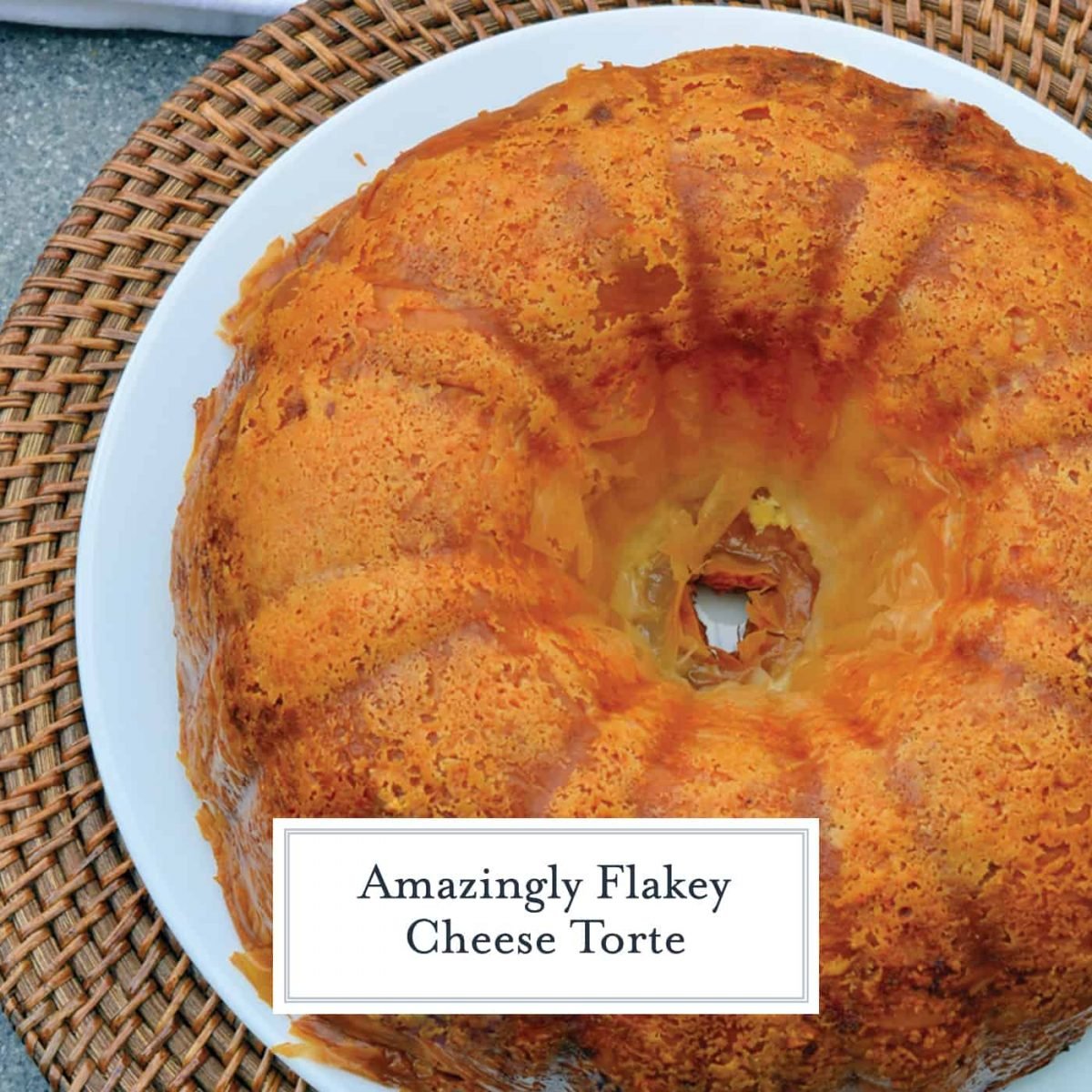 This Cheese Torte combines 3 types of cheese with spinach, artichoke and seasoning in crispy layers of buttery Phyllo dough. The ultimate appetizer, side dish or brunch dish!
This cheese torte is an adaptation of a recent recipe using the technique of layering thin layers of phyllo dough and butter to form an irresistible crust. I mean really, look at that crust!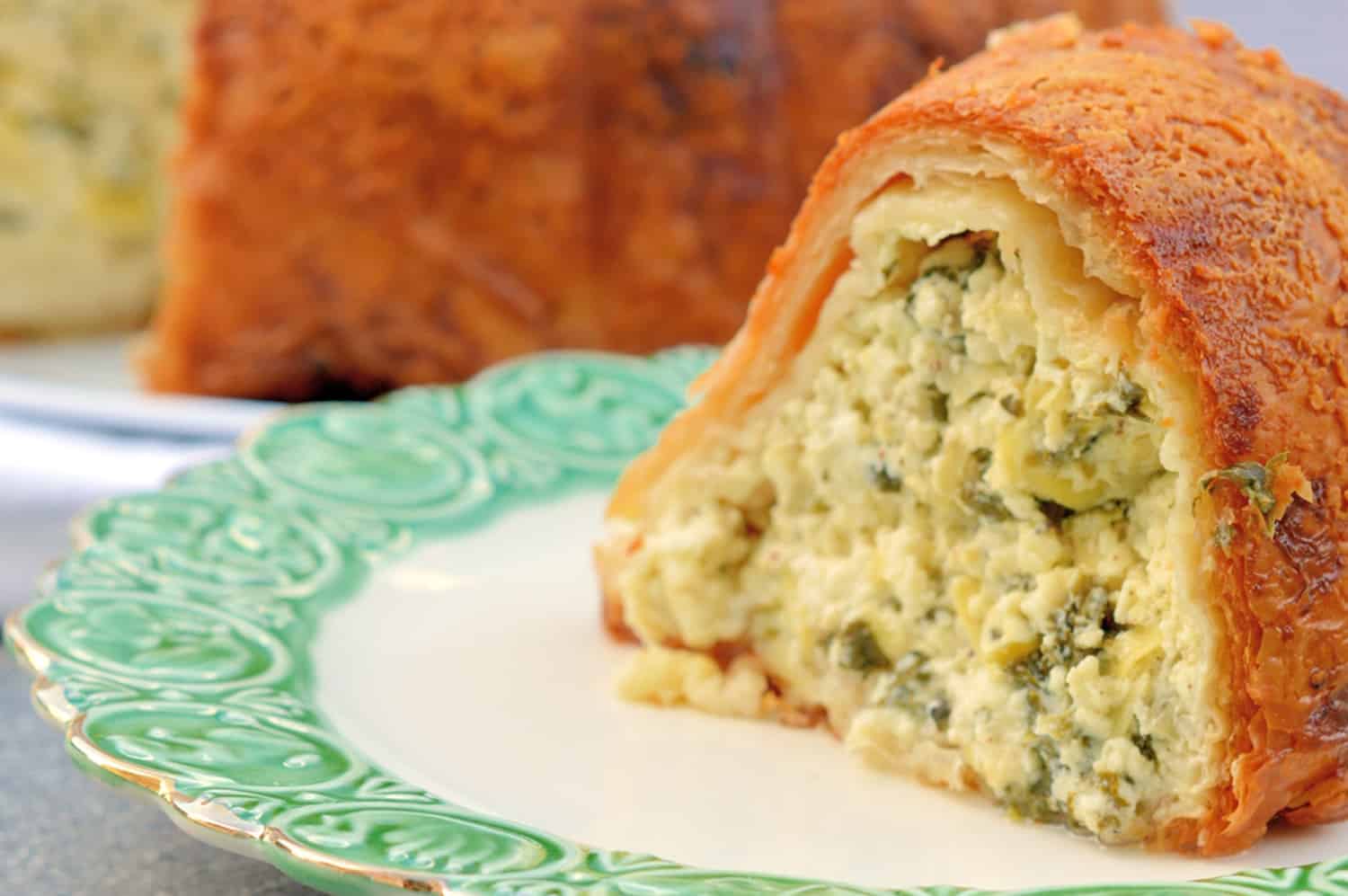 My friend Dara Bunjon of Dara Does It initially introduced me to this Cheese Torte and I was fascinated by the use of phyllo and a bundt pan.
I happened to have a few frozen boxes of phyllo at home, as I always keep this and puff pastry in the freezer, so I gave it a whirl.
I attempted my own version, adding a few extra ingredients, and landed with artichokes and spinach. I'm mean what goes better with cheese than artichoke and spinach?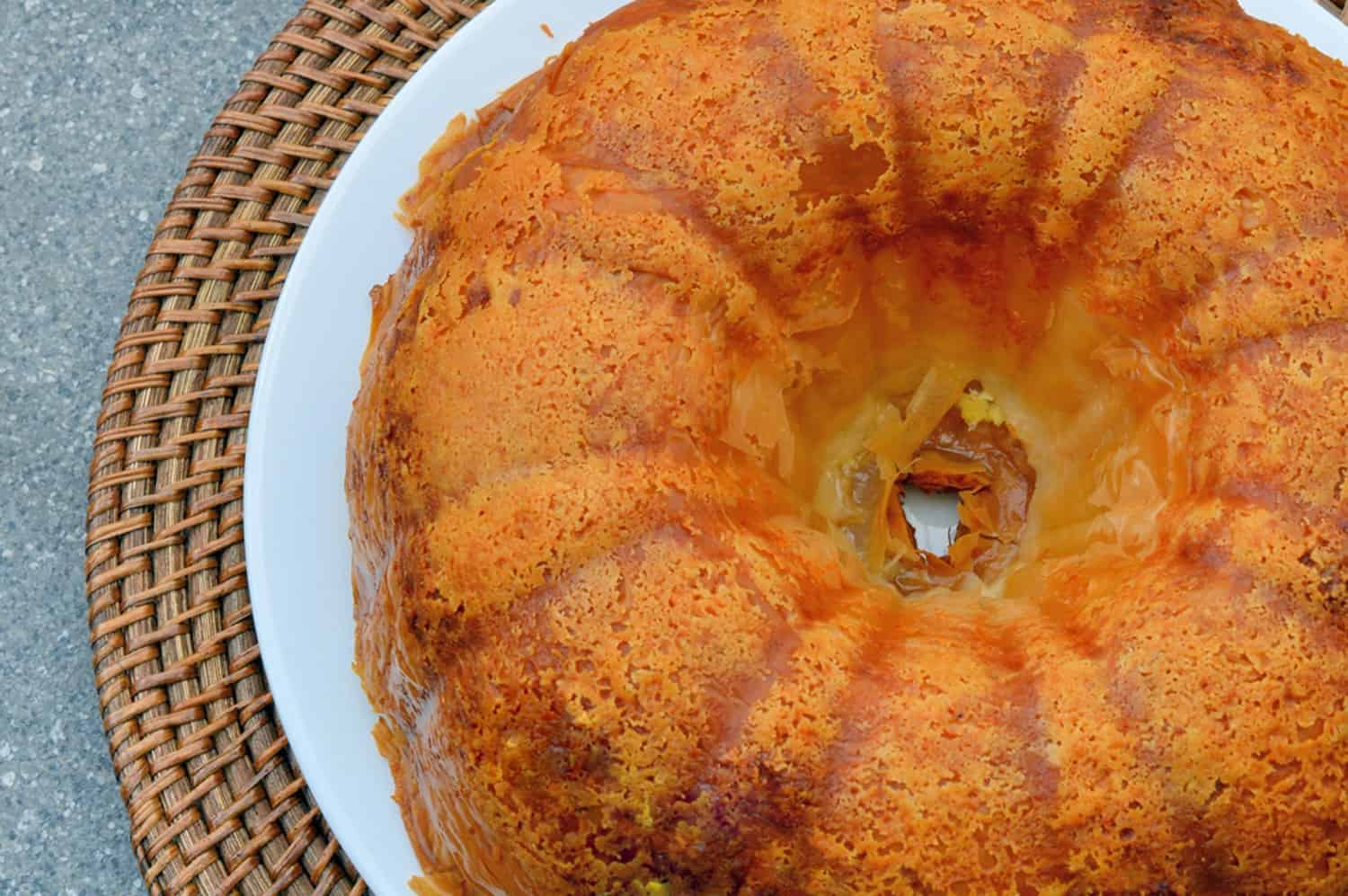 The real star of this show isn't what goes inside of the torte, it is the torte shell. Constructed from delicate layers of phyllo, placed sheet by sheet in a circular fashion, gently folded over and then bathed in butter, the casing is enough to keep you coming back for more.
A sprinkling of Parmesan Romano Cheese straight into the bundt pan also adds a layer of crispy, golden goodness. So crispy!
I'm still not sure where to place my Cheese Torte in terms of course or appropriate time of day. On the day I created my Cheese Torte, its intention was to be an appetizer.
However, it became abundantly clear with the first slice that it clearly could serve as a full entree for meatless Monday or a masterful centerpiece for brunch. I will deem it appropriate for any meal.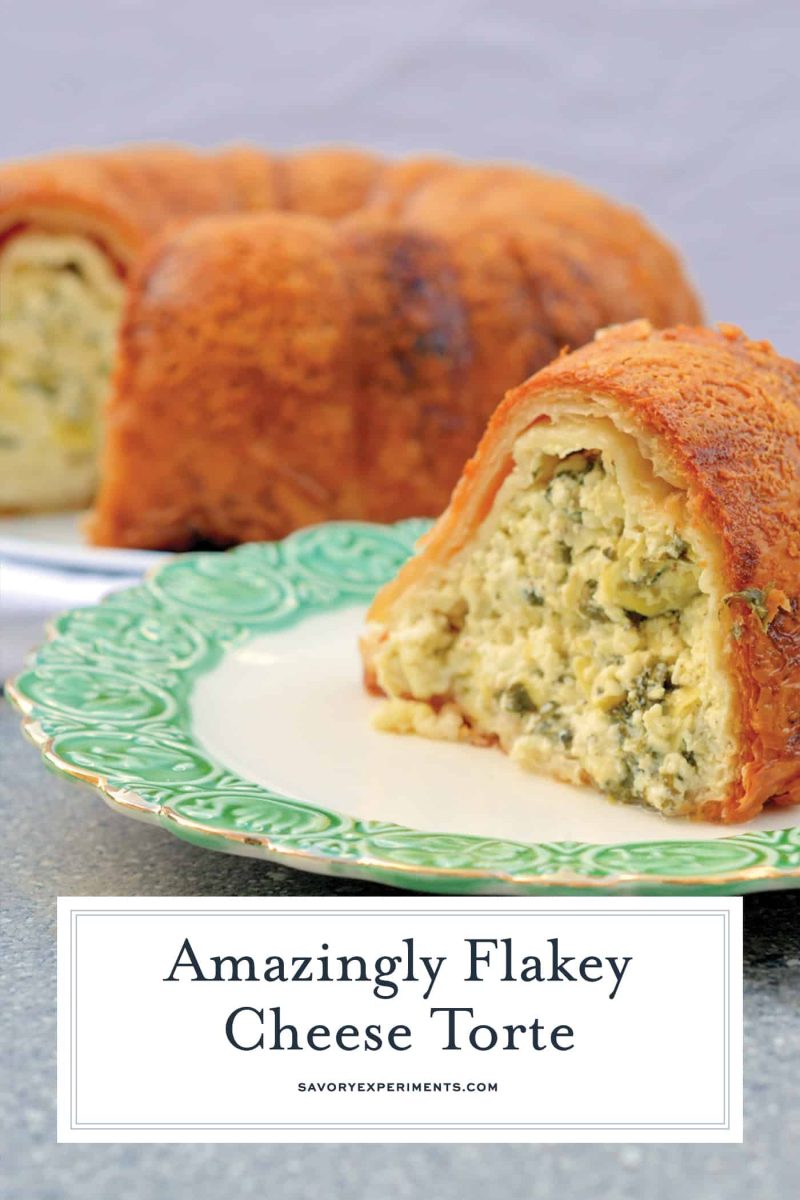 Looking for more brunch ideas? Check out these out: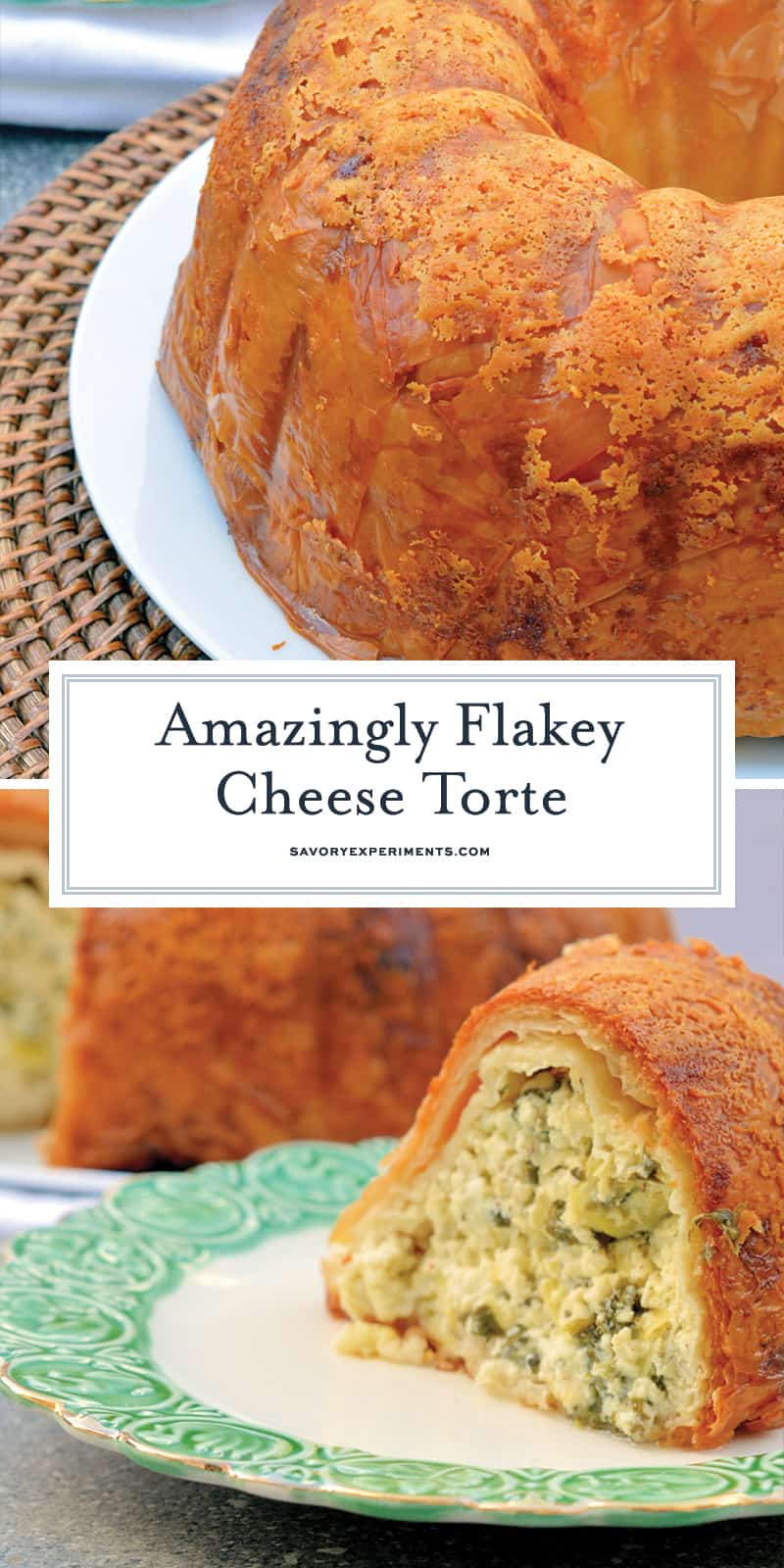 Questions you might have about how to make a Cheese Torte:
What are the types of cottage cheese? There are several types of cottage cheese. For this recipe, I used what is considered to be regular, which is the most common.
Regular- Large curd, 4% milkfat, the most standard
Low Fat- Anything lower than 4% milkfat, but more than .5%, sometimes marketed as reduced fat
Nonfat or Dry Curd- made with skim milk, it is a little drier
Can I use ricotta cheese? Yes! You can use the same amount of ricotta, but make sure to drain it well.
Can I freeze this cheese torte? I haven't tried, but I am going to say it might not thaw well Anything with such a fragile and delicate crust, but stuffing that has a higher water content, doesn't always defrost well.
CONNECT WITH SAVORY EXPERIMENTS!

Be sure to follow me on social media, so you never miss a post!

Facebook | Twitter | Youtube
Pinterest | Instagram

Get our FREE 8 Day E-Course on How to Be a Better Home Cook. Sign up HERE!