I don't claim to be a mind reader, but for most, the first question is going to be: " what is fattoush salad?"
Fattoush Salad is of Arabic descent consisting of marinated vegetables, usually tomatoes and radishes, and tossed with grilled flatbread.
Okay, the name sounds funny and not really appetizing. What is it? The easy answer: marinated vegetables served as a side dish or on top of other items, such as chicken shawarma or my Middle Eastern Pork and Potato Stew.
Traditionally speaking, fattoush is tossed with grilled pita or flatbread. Tossing the bread in extra virgin olive oil prior to adding to the salad creates a barrier, preventing it from getting soggy. Or you can be like me and omit the pita bread altogether.
You can serve your fattoush over a bed of mixed greens or just use the marinated vegetables. I use this recipe as a side dish for BBQs, potlucks and even on top of grilled chicken in the summer months.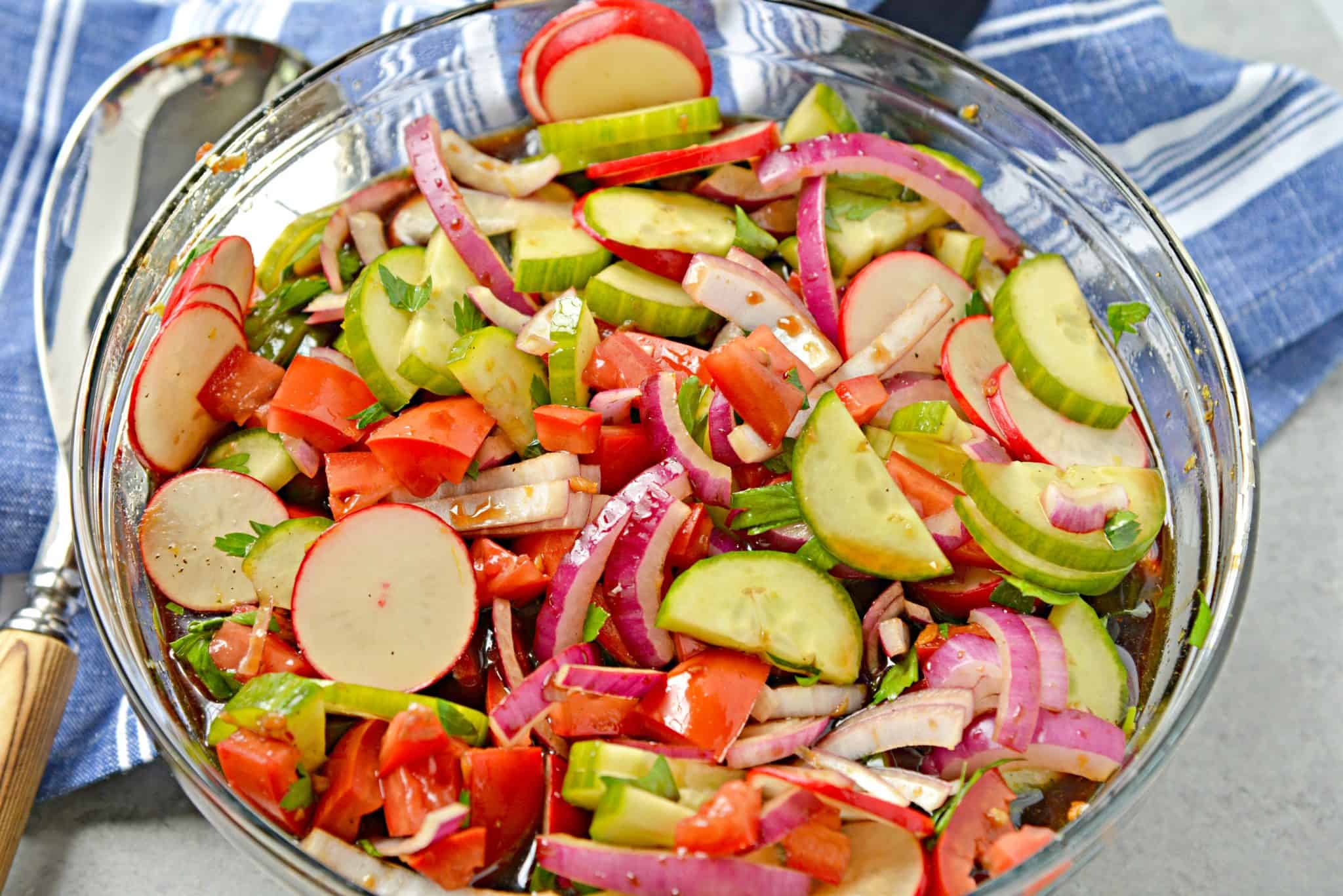 It is bright, tasty and fairly healthy. I generally just call it a marinated vegetable salad since the name tends to scare people off. I think it is the "fat" part of fattoush.
Traditional fattoush has two ingredients no readily available in the states: pomegranate molasses and sumac. Instead of ordering and having these items shipped, I substituted.
Balsamic vinegar reduced with honey served as a sweet syrup instead of pomegranate molasses. Lemon zest was the tart and sour substitute for sumac. If you have the actual of either, feel free to omit the substitutions.
PRO TIP: Use a cheaper balsamic vinegar and save the good stuff. After you mix it with honey and the other ingredients, you won't be able to tell whether it was the expensive stuff or not.
In the instructions, I warn against using a metallic mixing bowl for this recipe. Make sure to check out my article on using the right mixing bowl to find out why.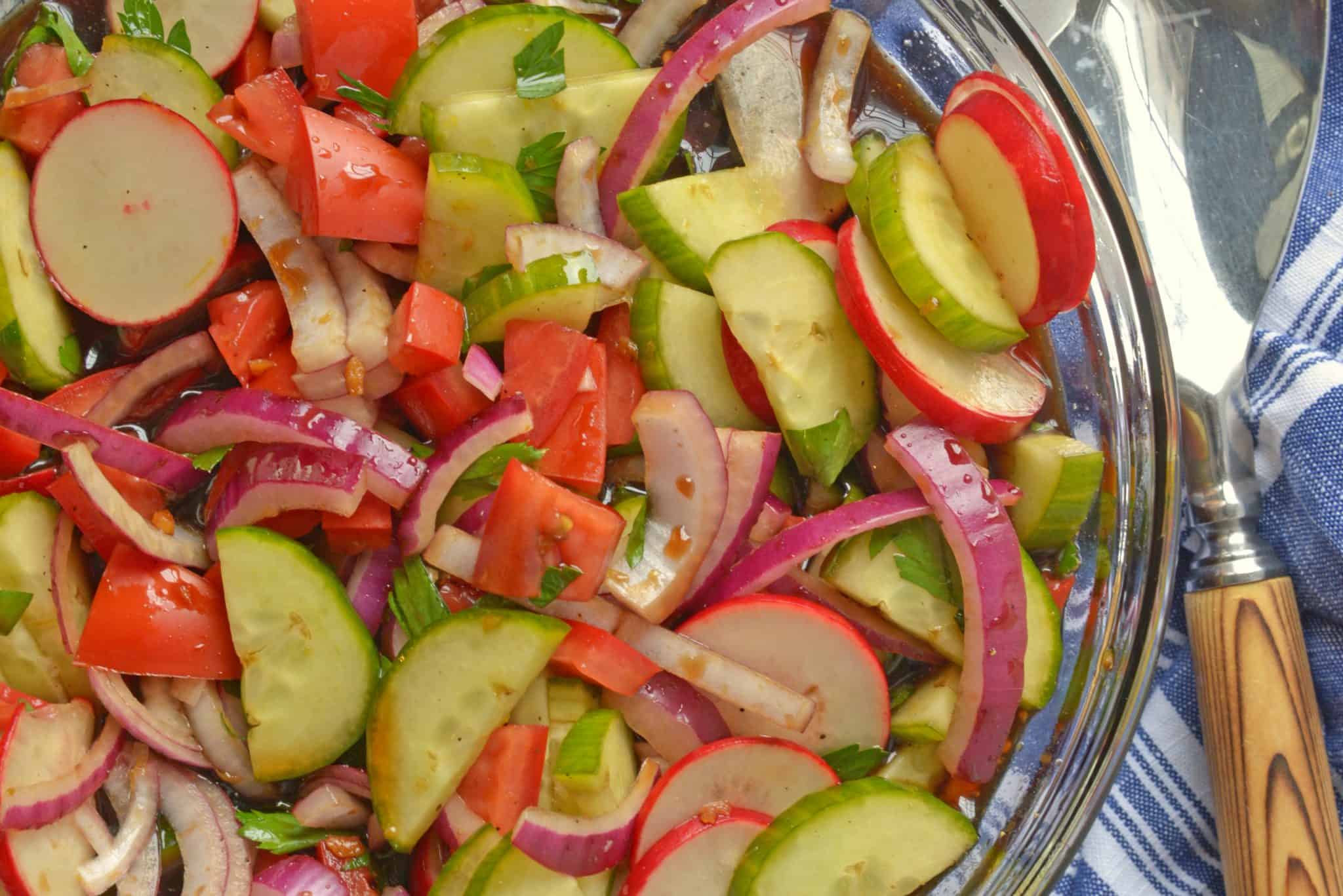 Check out these other easy salad recipes: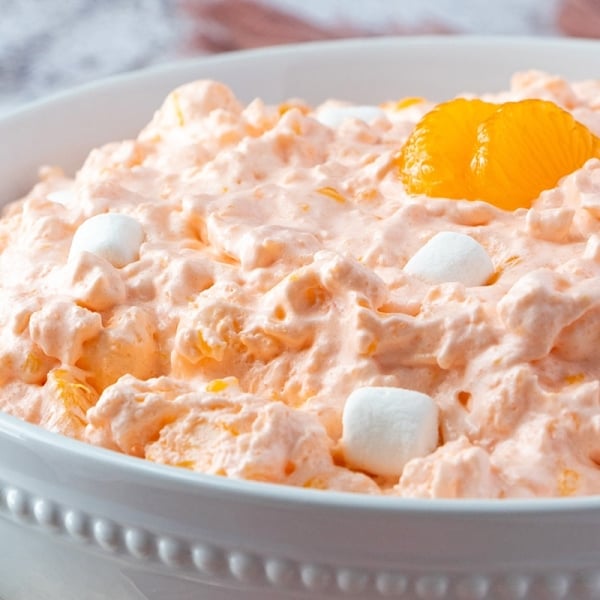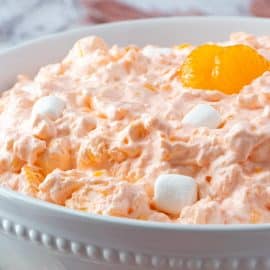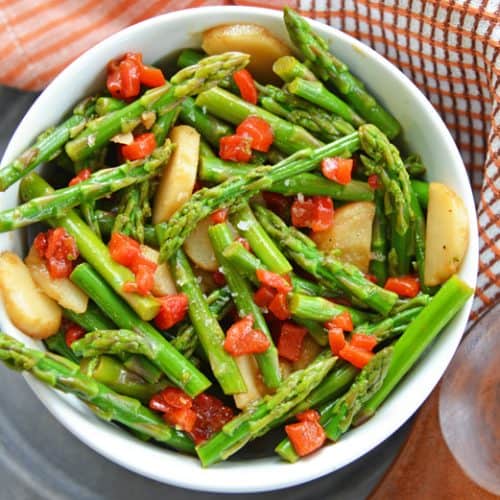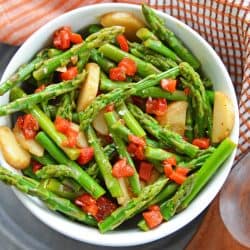 Tools for making fattoush salad:
Wood cutting board – wood won't dull your knives like plastic and if treated properly, has natural antimicrobial properties.
Good knife – Global is my favorite! They are worth the price, I promise. I am kind of obsessed with them and store them tucked away so no one else can use them. Including hubby. Hands off my good stuff!
Good Extra Virgin Olive Oil– A good olive oil will taste like, well, olives, while a poorly made one will taste like vegetable oil. Gross. While people tend to favor Italian and Greek olive oils, I prefer to buy mine domestically.
There are some great ones out there from all over the world, but the reporting of ingredients isn't always the same and you could find that your super expensive olive oil was actually cut with vegetable oil.
Zester and Juicer– Another kitchen necessity! Whether it be a savory or sweet recipe, every house needs a way to zest and juice citrus. Also great for making.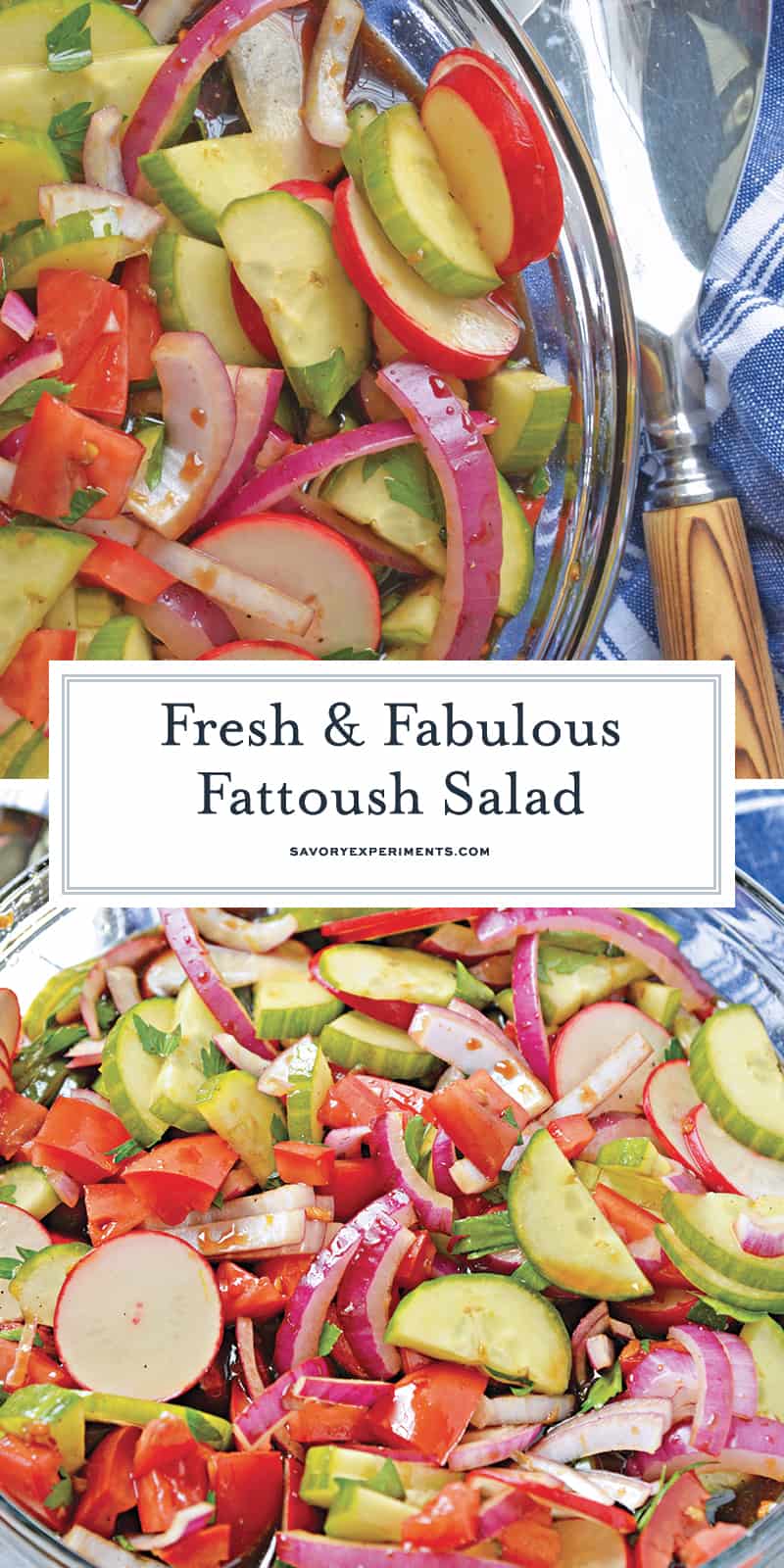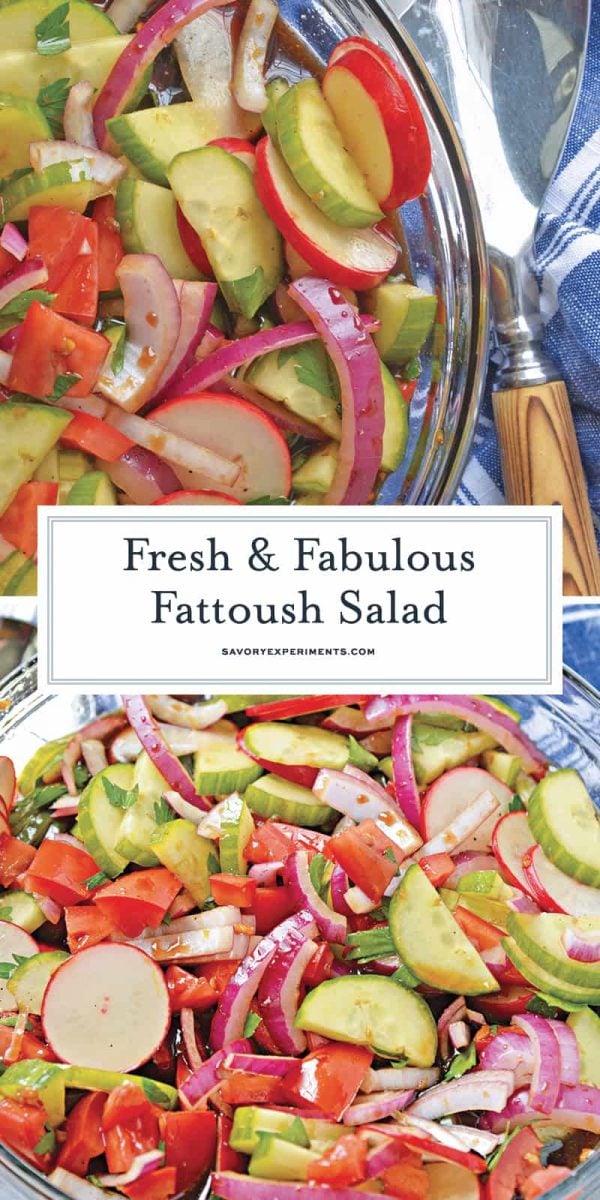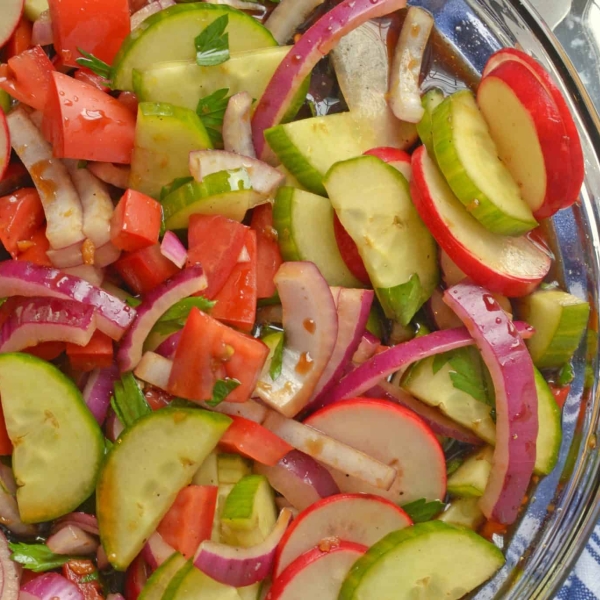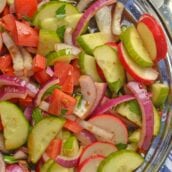 Fattoush Salad
Fattoush Salad is of Arabic descent consisting of marinated vegetables, usually tomatoes and radishes, and tossed with grilled flatbread.
Instructions
In a small saucepan, combine balsamic vinegar, honey and sugar. Heat over low heat. Stir occasionally for 10 minutes or until mixture reduces and start get sticky. Remove from heat and set aside.

Combine balsamic mixture, lemon juice, lemon zest, crushed garlic cloves, sea salt and black pepper, whisking well.

In a large, non-metallic mixing bowl, combine all chopped vegetables including cucumber, plum tomatoes, radishes, red onion and parsley. Toss with prepared dressing.

Cover and refrigerate for a minimum of 1 hour, but up to 24 hours.

Gently tear pita pieces into bite-sized sections. Toss with extra virgin olive oil.

Carefully tilt mixing bowl with vegetables or place in a fine mesh colander to discard remaining marinade. Add torn pita bread.
Nutrition
Calories:
229
kcal
,
Carbohydrates:
46
g
,
Protein:
3
g
,
Fat:
4
g
,
Sodium:
743
mg
,
Potassium:
224
mg
,
Fiber:
1
g
,
Sugar:
28
g
,
Vitamin A:
705
IU
,
Vitamin C:
13.5
mg
,
Calcium:
48
mg
,
Iron:
1.1
mg