Homemade salad dressing is so easy to make and even more delicious to eat. It can be paired with multiple different foods and is not just for your salads. You won't be disappointed with how well this turns out!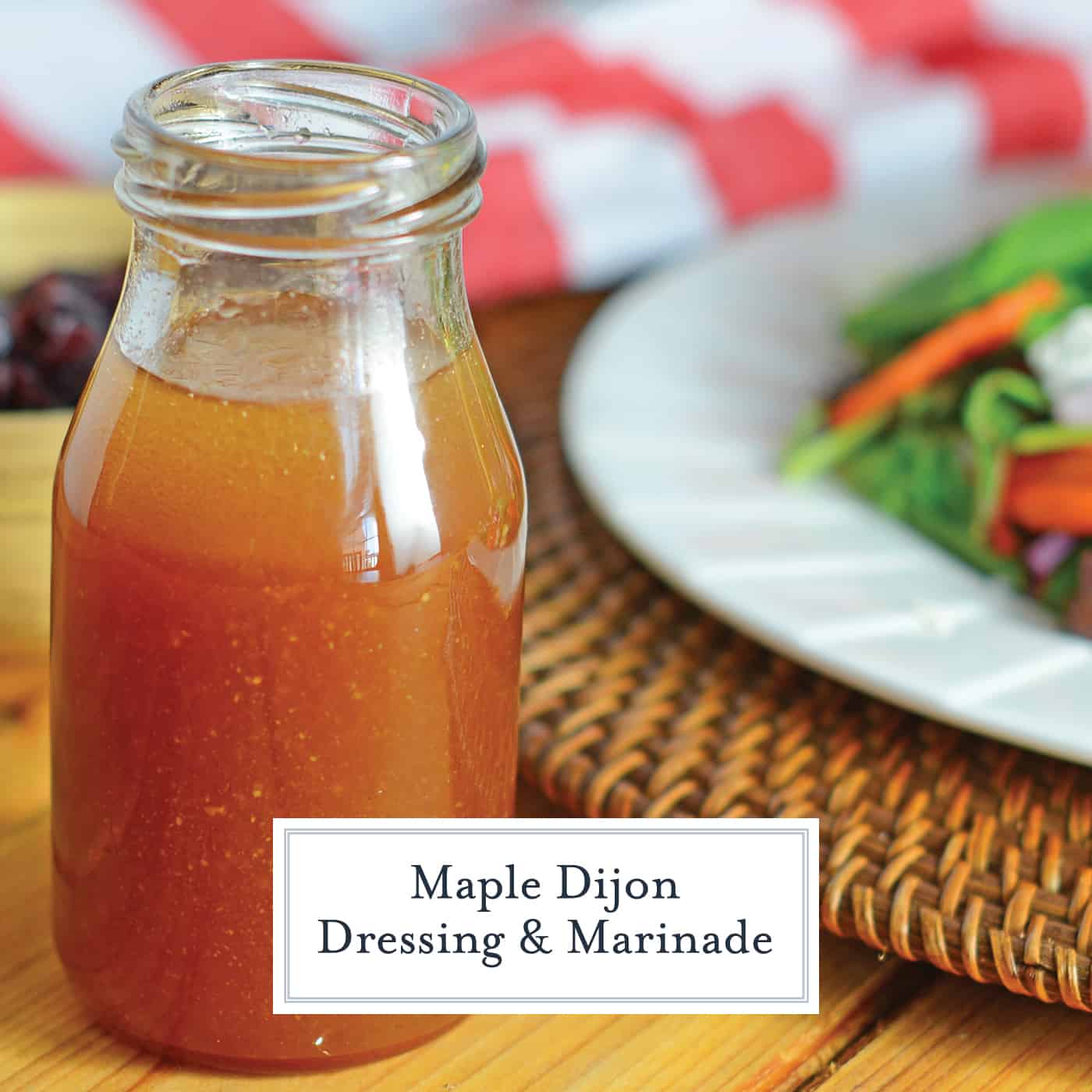 Maple Dijon Dressing is a tasty and simple homemade salad dressing. This dressing with maple syrup will complement any salad or grilled vegetable platter.
It's been years since I bought salad dressing at the store. Making it at home is so much fresher, tastier, and it is tailored to your taste buds.
Although I generally use whatever I can throw together, homemade Maple Dijon Dressing is a staple because I always have these ingredients on hand.
Making your own homemade salad dressing may sound like a lot of work when in fact it's simpler than reciting the alphabet. It takes 5 minutes to make.
That's right, I said 5 minutes. Shocked? I was too when I made it for the first time.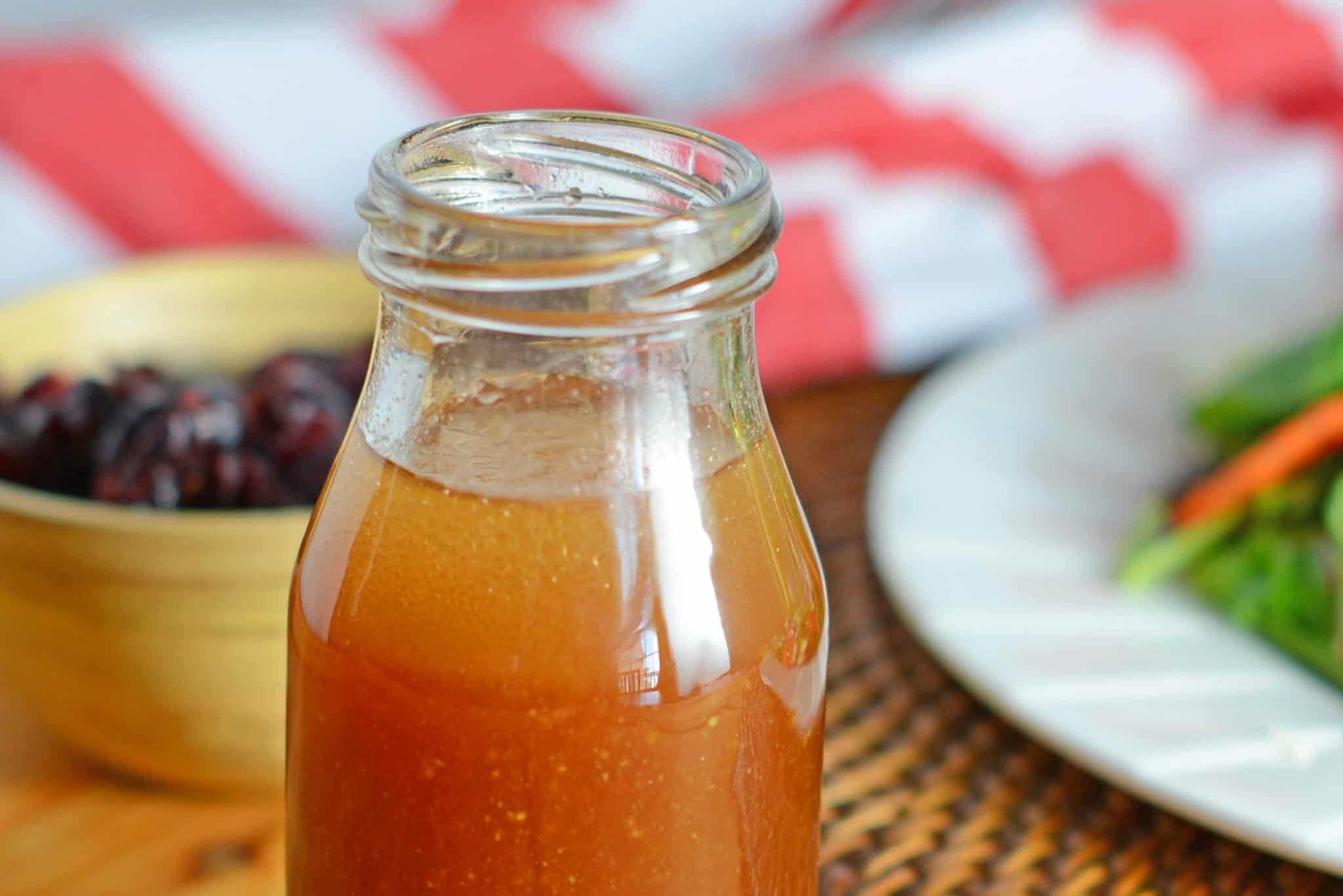 You most likely even have all the ingredients already in your fridge or pantry. Dijon mustard, maple syrup, red wine vinegar, olive oil, and salt and pepper.
Just a handful of ingredients that get whisked together to create something divine.
I serve it on any old salad, but it is my favorite on Cranberry Almond Salad. Sweet and just slightly tart, the flavor just can't be beaten. The one thing I do suggest is making sure you use real maple syrup.
The other stuff at the store is just maple flavored water and won't give you the robust flavor and texture that a good salad dressing has.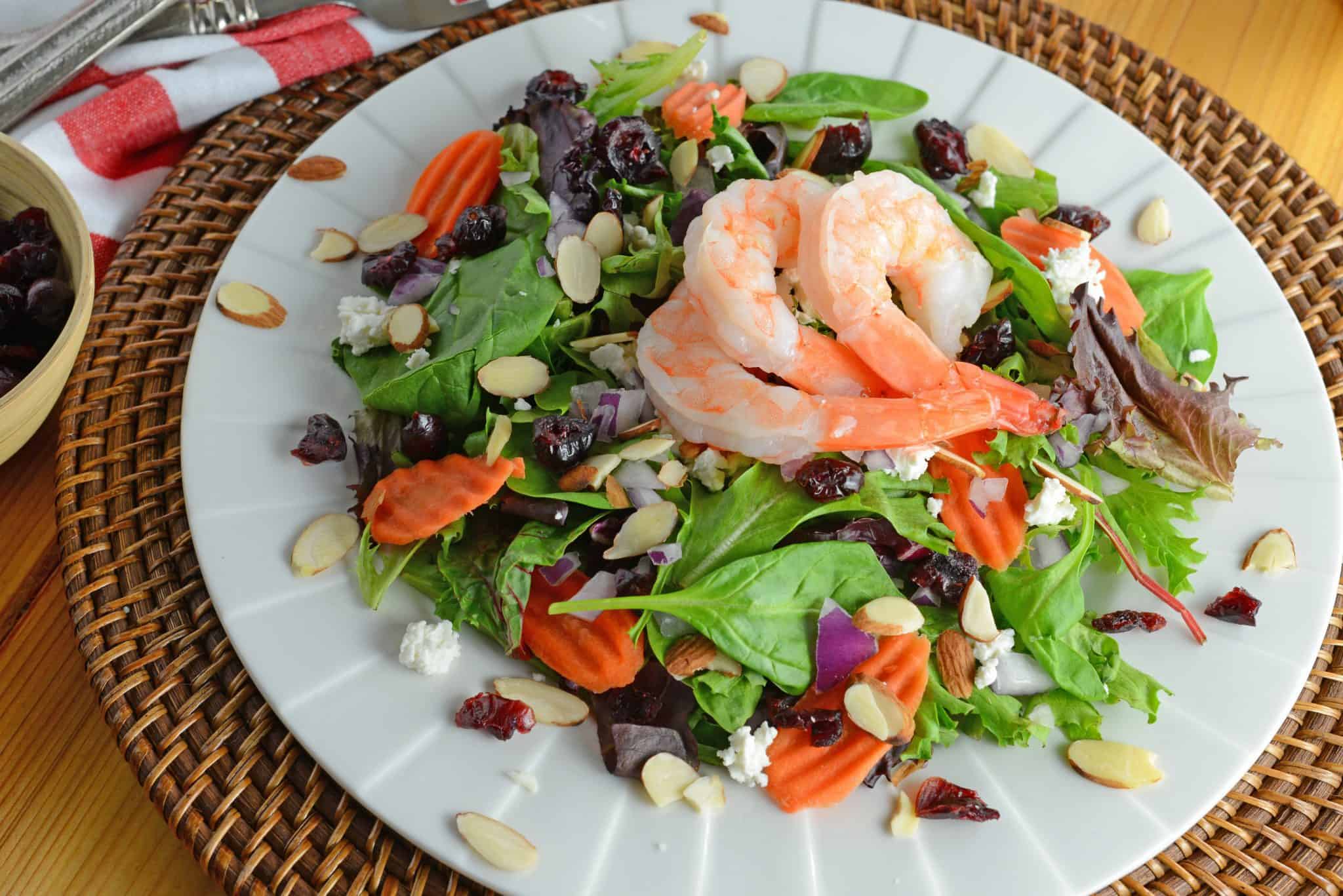 One more tip, make sure your lettuce and ingredients are dry before tossing them. This helps the Dijon vinaigrette stick to the ingredients better. For more tips on making interesting salads, check out my 7 Tips for Better Salads.
This homemade dressing doesn't just have to be used on salads alone. You can use it to add some flavor to any kind of vegetable, or you can even drizzle it on some chicken breast or some salmon!
The possibilities are endless. An added bonus is how well this will store in a glass bottle for use another day. This can last up to two weeks in the fridge if stored in an air-tight container.
Easy salad dressings: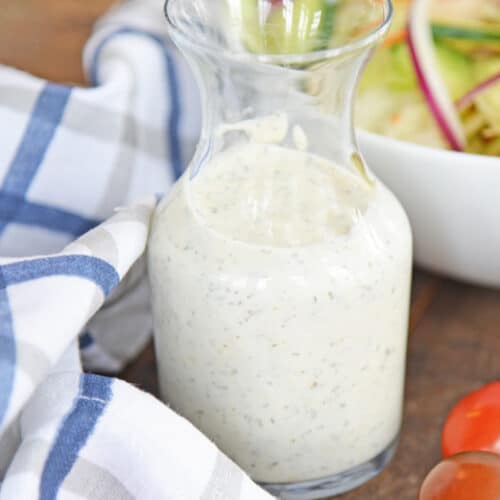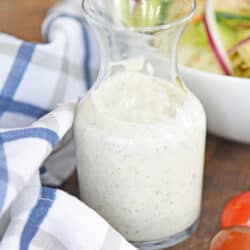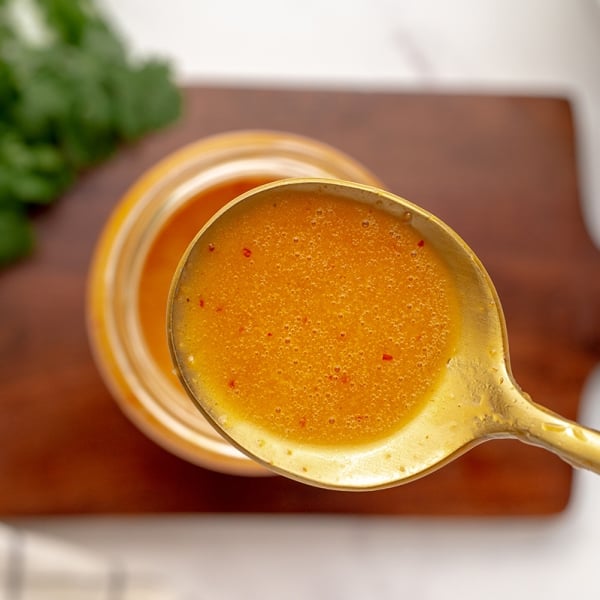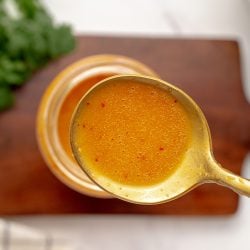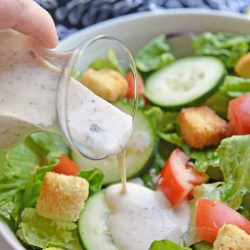 Tools for making Maple Dijon Dressing:
Good Extra Virgin Olive Oil– A good olive oil will taste like, well, olives, while a poorly made one will taste like vegetable oil. Gross. While people tend to favor Italian and Greek olive oils, I prefer to buy mine domestically.
There are some great ones out there from all over the world, but the reporting of ingredients isn't always the same and you could find that your super expensive olive oil was actually cut with vegetable oil.
Salad Dressing Storage – If you make your own dressings a lot, consider making them in large batches and storing in one of these bad boys!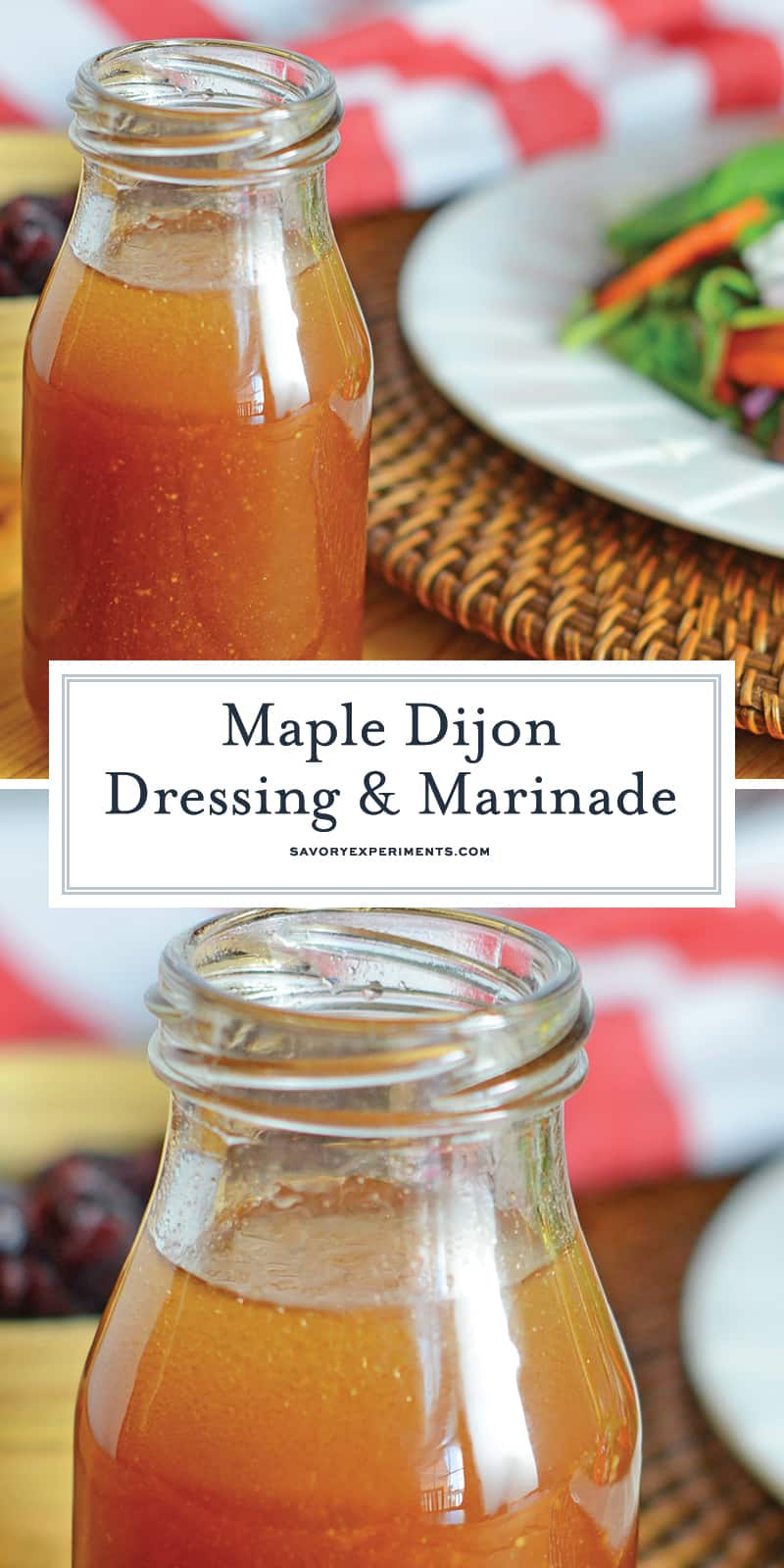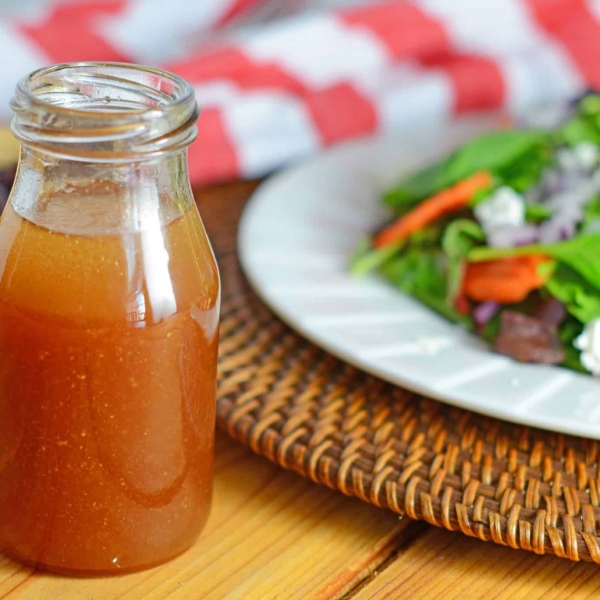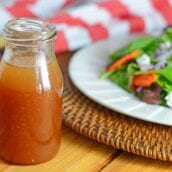 Maple Dijon Dressing
Maple Dijon Dressing is a tasty and simple homemade salad dressing that will complement any salad or grilled vegetable platter.
Instructions
Whisk all ingredients together and serve over salad or grilled vegetables.

We love hearing from our readers! If you've tried this recipe, please come back to rate it and tell us about any modifications you made!
Nutrition
Calories:
159
kcal
,
Carbohydrates:
27
g
,
Fat:
4
g
,
Sodium:
176
mg
,
Potassium:
90
mg
,
Sugar:
24
g
,
Calcium:
44
mg
,
Iron:
0.2
mg