Do you have a favorite treat from your childhood? Mine is unquestionably Dunkaroo Dip! More specifically, Chocolate Dunkaroo Dip!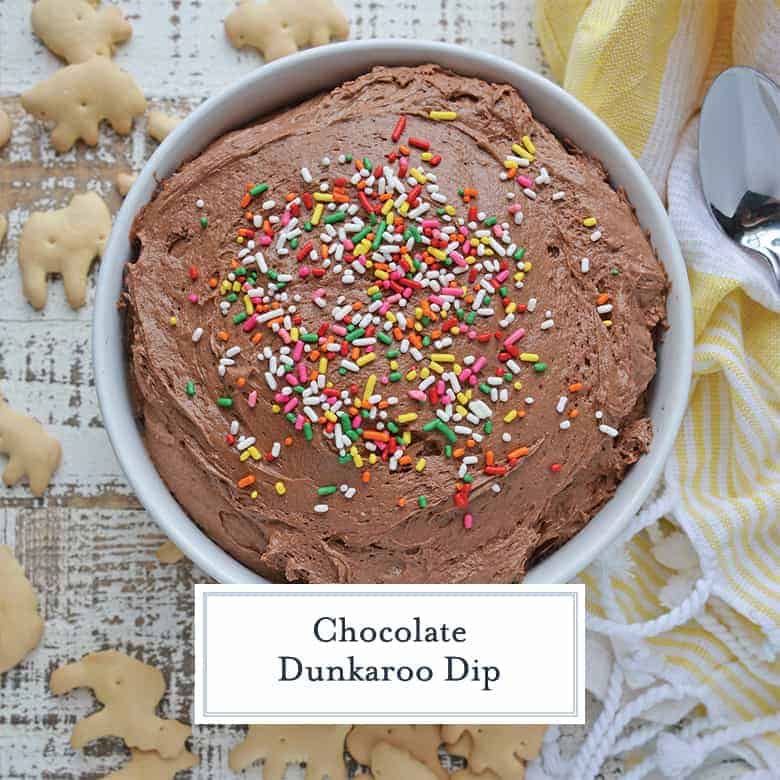 Do you remember Dunkaroo dip? This easy, homemade Chocolate Dunkaroo Dip only uses 3 ingredients and it's just as tasty as what you remember from childhood!
We all have nostalgia from our childhood. One of mine is the few occasions I was allowed to have the packaged sweets like Ho-Hos, Ding Dongs and Dunkaroo Dip.
Do you remember Dunkaroo Dip? It came in those little blue packages with dip on one side and wafer cookie sticks on the other for dipping. I don't think they make it any more, I haven't seen it in ages.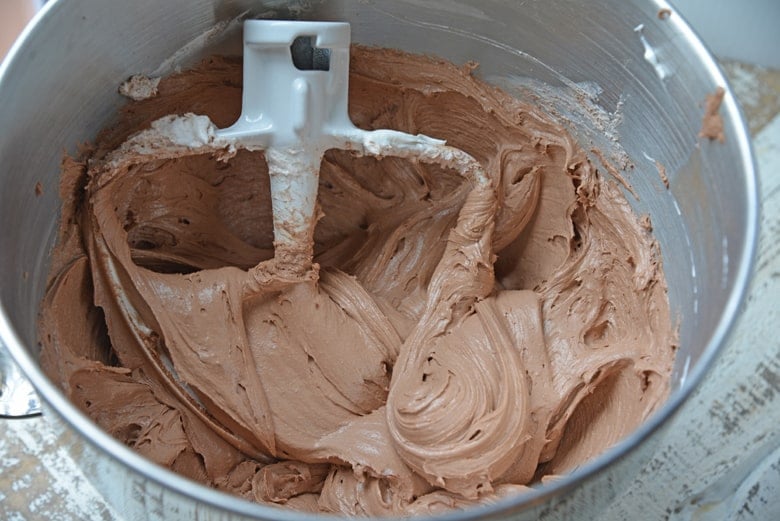 But I supposed that is even more reason to make it myself. And you know what, homemade Dunkaroo Dip couldn't be easier! It literally only uses 3 ingredients: cake mix, whipped cream and yogurt. That's all!
You could turn any flavor of cake mix into Dunkaroo Dip. Use funfetti cake mix for a funfetti dip that would be the perfect dessert for a birthday party.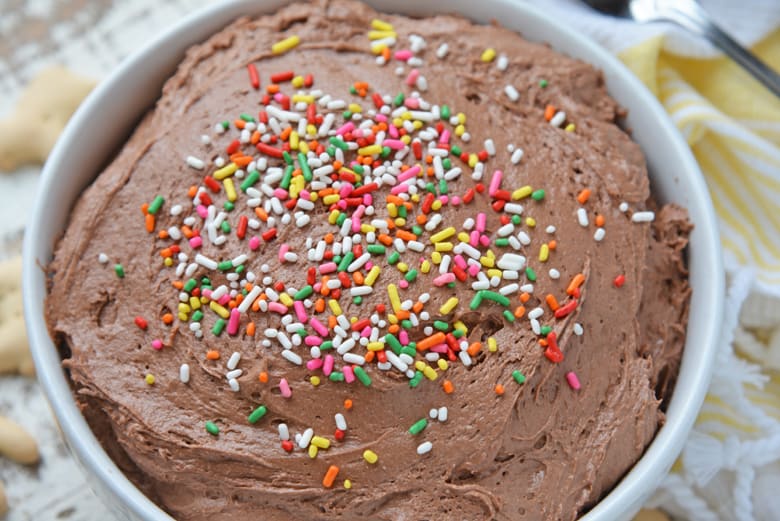 Use strawberry cake mix for a delicious and festive Valentine's Day dessert. You could even use a white cake mix and food coloring to customize your dip for any party or occasion. The options are endless!
PRO TIP: Sift powdered cake mix to remove any clumps.
However, this time I was craving chocolate! For Chocolate Dunkaroo Dip, you'll need a chocolate cake mix. I like to use Devil's food, but if you have another flavor you prefer, you do you.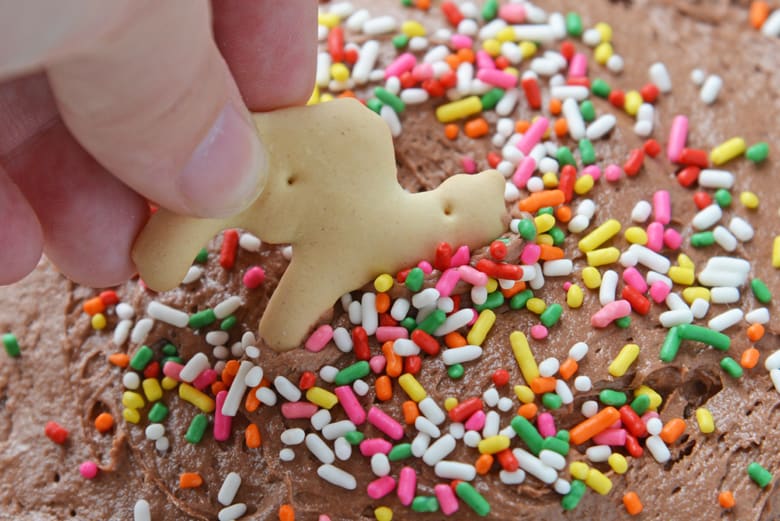 I use vanilla Greek yogurt and plain whipped cream topping, but if you are lucky enough to find either of these in a chocolate flavor, I advise you use them. Bring on the chocolate-y goodness. YUM!
PRO TIP: Use Greek yogurt for this recipe, as opposed to regular yogurt. Greek is much thicker and it will impact the consistency of your cake mix dip.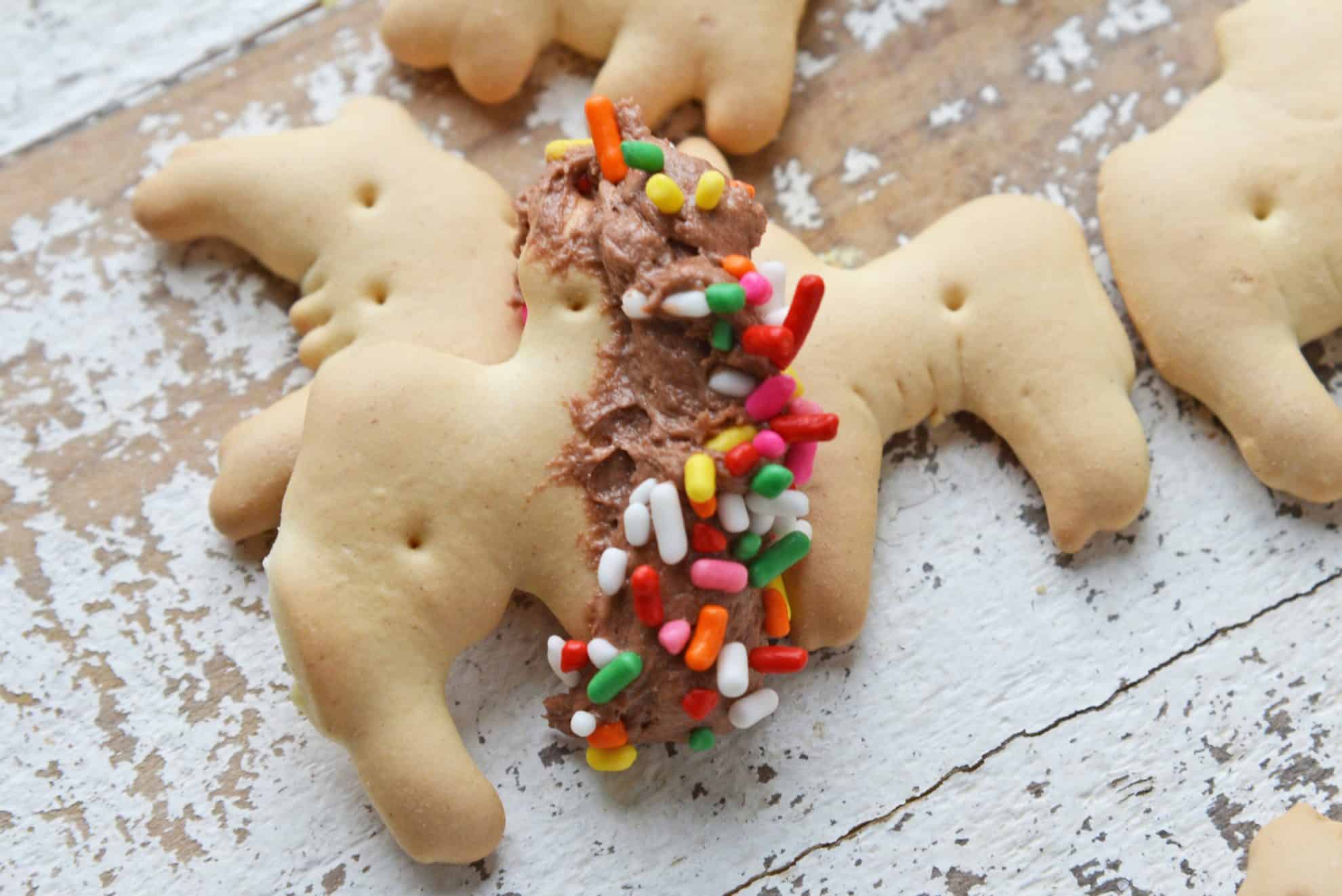 Questions you may have about dunkaroo dip:
What is dunkaroo dip? Dunkaroo dip is a cake-batter-like dessert dip, perfect for dipping cookies, pretzels or even fruit! This Chocolate Dunkaroo Dip is a recreation of one of my favorite childhood treats!
How long does dunkaroo dip last? Because this recipe is made with Greek yogurt, I would refer to the expiration date on the yogurt you use. As long as you keep the dip refrigerated in a sealed container, that expiration date should be a safe bet.
How to make chocolate dunkaroo dip? This recipe could not be any easier! Simply combine the cake mix, whipped topping and Greek yogurt in a large bowl using a hand mixer. Transfer to a serving bowl and serve with cookies, pretzels or fruit!
Where to buy dunkaroo dip? As far as I know, I don't think they sell it anymore! I haven't seen is around in years, and that's why I set out to recreate my own recipe.
I have several festive versions including my Christmas Dunkaroo Dip, Halloween Dunkaroo Dip, and St. Patrick's Day Dunkaroo Dip!
What to dip in dunkaroo dip? I like to serve my Dunkaroo Dip with Animal Crackers, but you can use any type of cookie or chips you prefer. Chocolate Animal Crackers or chocolate graham crackers would be a good choice.
If you like a sweet and salty combo, you could use pretzels for dipping. Apple slices would be delicious, too! Or, you know, you could always just eat it by the spoonful!
If you liked this cake batter dip, check out these other delicious dessert dip recipes: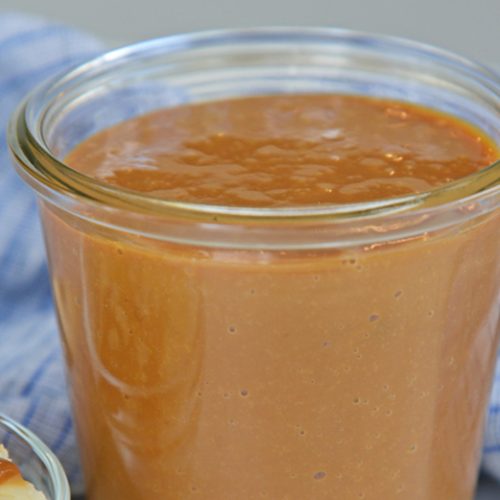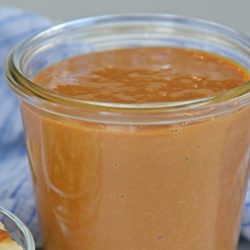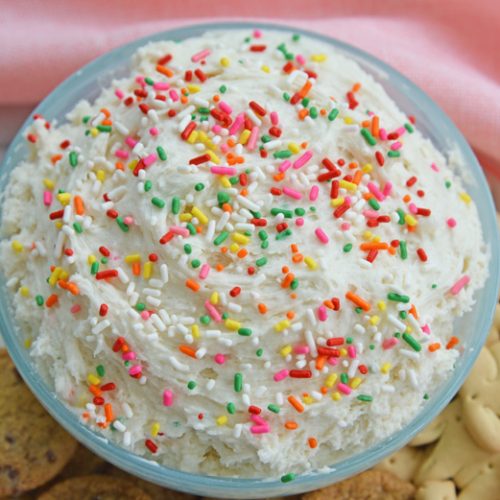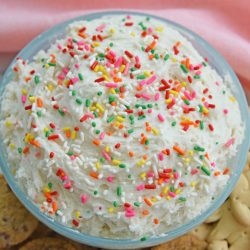 Funfetti Cake Batter Dip
Sometimes called a dunkaroo dip, this Funfetti Cake Batter Dip recipe only needs 3 ingredients for the party perfect dessert dip! So EASY to make! #funfetticakebatterdip #cakebatterdip #dunkaroodip www.savoryexperiments.com
See The Recipe!
Tools for making Chocolate Dunkaroo Dip:
Mixing Bowls– make sure to check out my article on Using the Right Mixing Bowl, you'd be surprised how many people aren't!
Airtight Plastic Containers– Great for store any leftovers. Make sure you have a large enough set.
Rubber Spatulas– another kitchen essential you should have in a variety of sizes.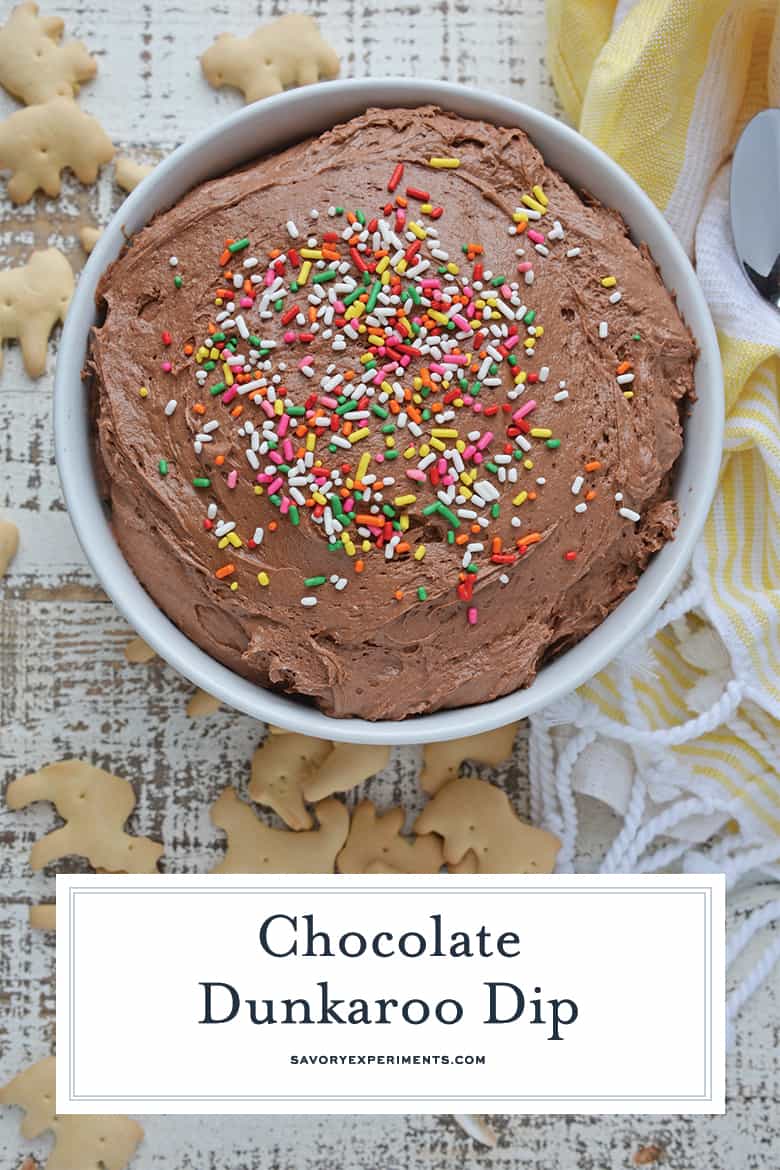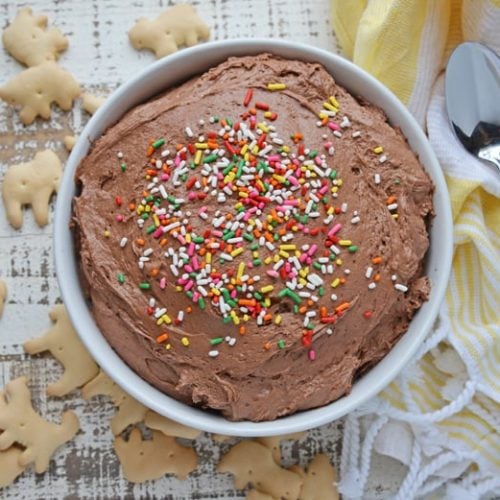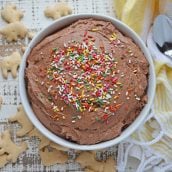 Chocolate Dunkaroo Dip
Do you remember Dunkaroo dip? This easy, homemade Chocolate Dunkaroo Dip only uses 3 ingredients and it's just as tasty as what you remember from childhood!
Ingredients
15.25

ounce

chocolate cake mix

, sifted

8

ounces

whipped topping

1

cup

vanilla Greek yogurt

animal crackers

, for dipping
Instructions
In a large mixing bowl, combine chocolate cake mix, whipped topping and vanilla Greek yogurt. Mix until combined.

Top with festive sprinkles.

Serve with animal crackers.

If you've tried this recipe, make sure to come back and let us know how you liked it!
Nutrition
Calories:
188
kcal
,
Carbohydrates:
38
g
,
Protein:
4
g
,
Fat:
3
g
,
Saturated Fat:
2
g
,
Cholesterol:
1
mg
,
Sodium:
209
mg
,
Potassium:
36
mg
,
Sugar:
25
g
,
Vitamin A:
15
IU
,
Calcium:
33
mg
,
Iron:
1.5
mg