This easy layer cake has a more simplistic look to it but don't be fooled, this Brown Butter Caramel Cake is well worth the time and effort. You and your guests mouths will be watering with each bite!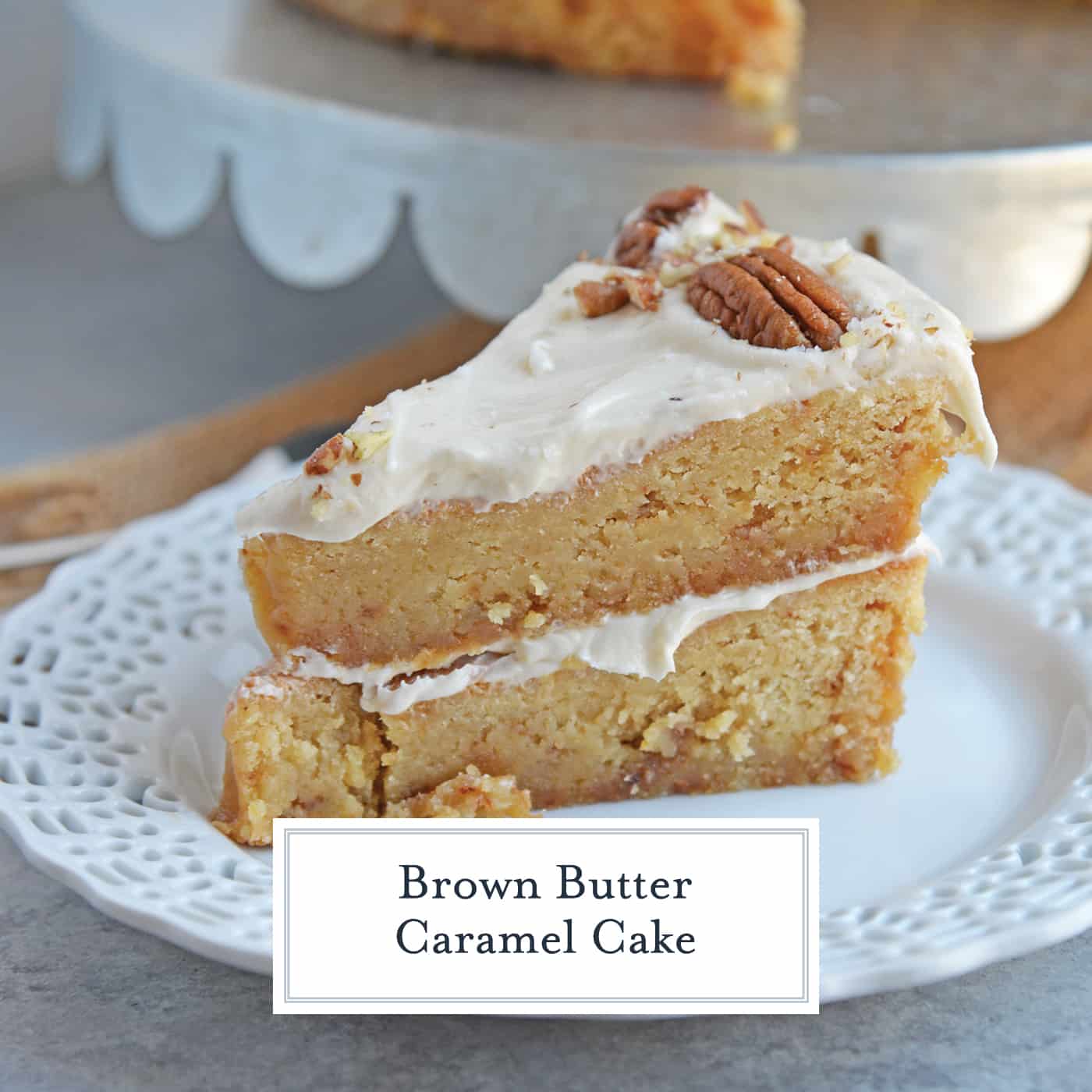 Brown Butter Caramel Cake is a two layer naked cake made with toffee bits and salted caramel frosting! The perfect summer cake or show stopping centerpiece.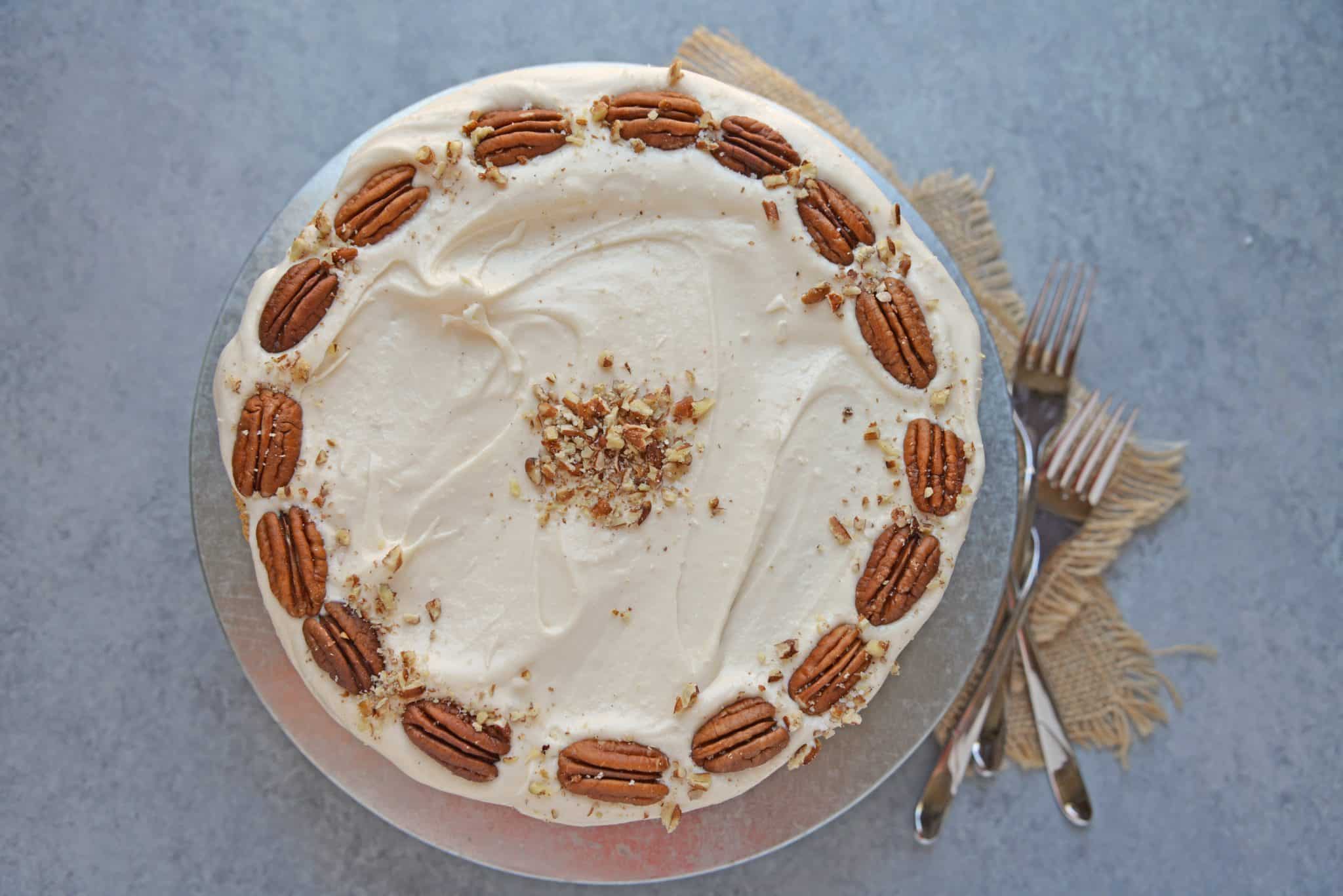 Brown Butter Caramel Cake is a naked cake based on an old fashioned southern caramel cake. If you're wondering what a naked cake means, it simply means a cake that has barely or no frosting on the outer edge of the cake.
Basically it shows off the cakes color and texture, as well as the fillings with very minimal to no frosting covering it up.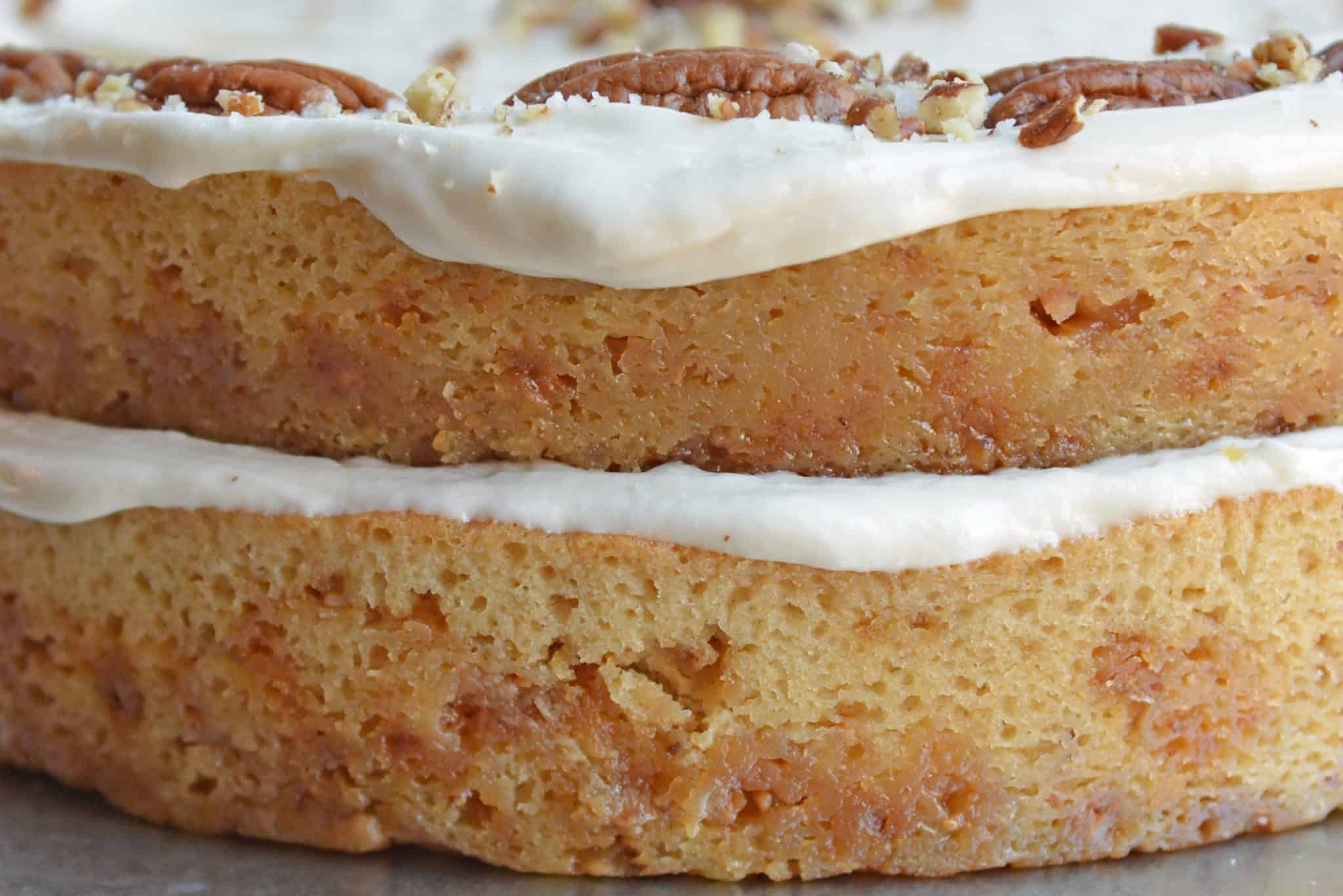 Don't be intimidated when you get to the recipe card and you see 120 minutes for total time. I'm telling you right now, this Brown Butter Caramel Cake is so worth the time it takes to make it, you'll never want another cake.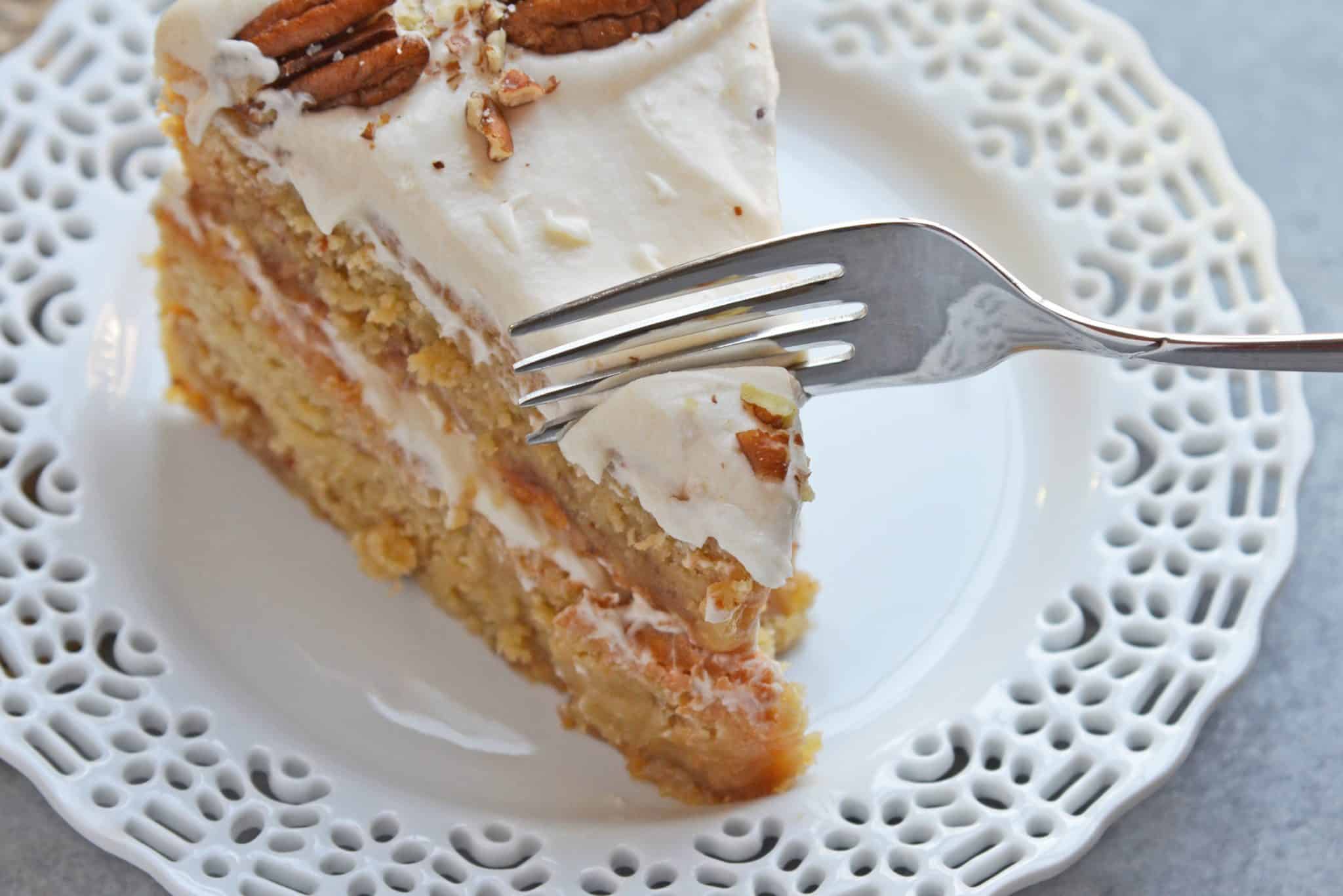 This brown butter cake is perfect to make for special occasions, get togethers, or even for a tea party! Whatever you decide to make this cake for, it will definitely be a hit with your friends and family!
Naked cakes are also great for people like me who are intimidated or just plain suck at decorating, like me. No worries about a crumb layer or make sure there aren't any seams showing or the icing is just perfect.
Naked cakes are beautiful in their imperfections.