S'mores Trail Mix turns your favorite campfire dessert into an easy-to-carry any time snack. No fire required!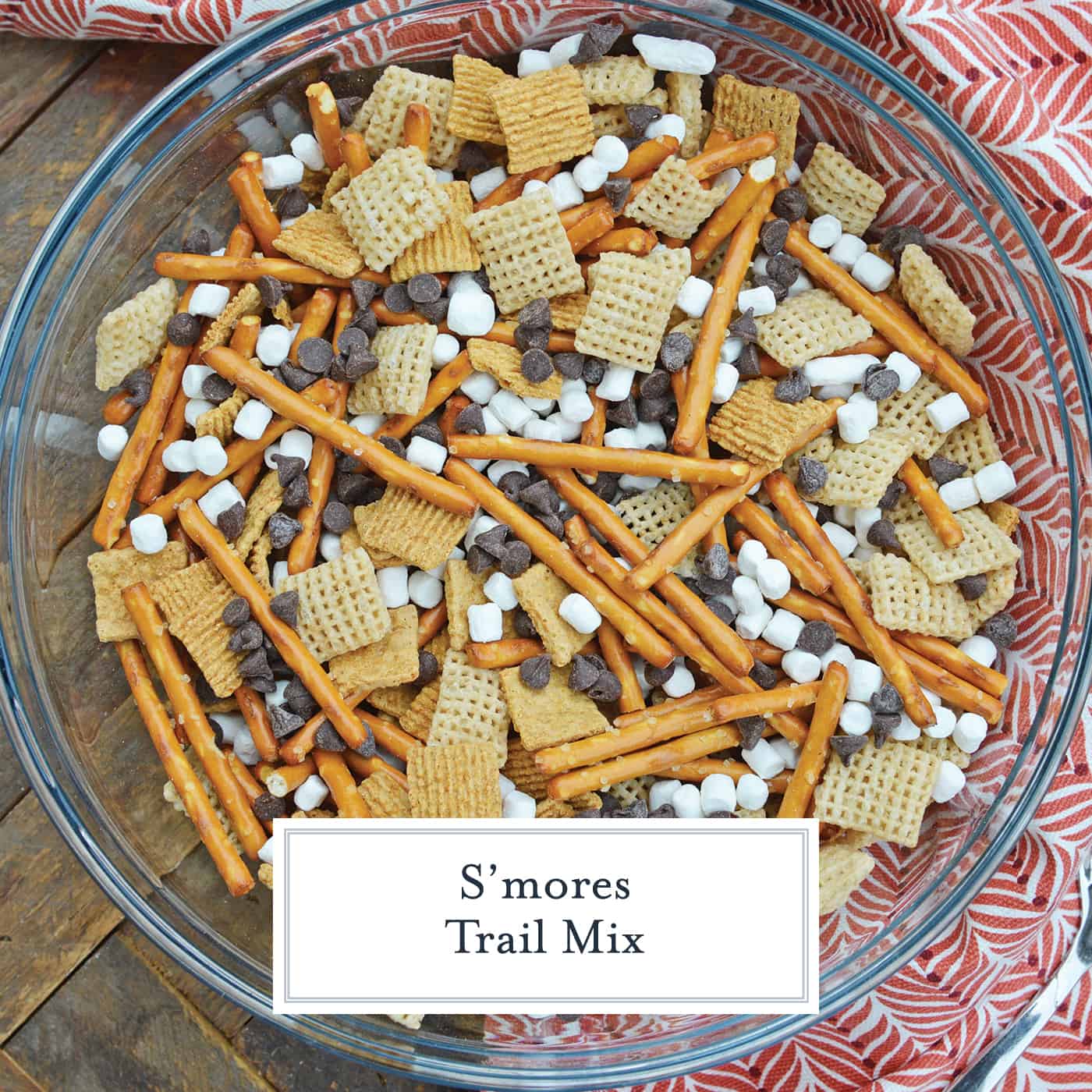 S'mores Trail Mix uses just 5 ingredients to make a sweet, salty and crunchy snack that is perfect for on-the-go and any time of day!
Trail mix recipes make me reminisce about Girl Scout camp when I was little. Actually, who are we kidding. I was the kid that faked sick so I wouldn't have to spend time in the wilderness.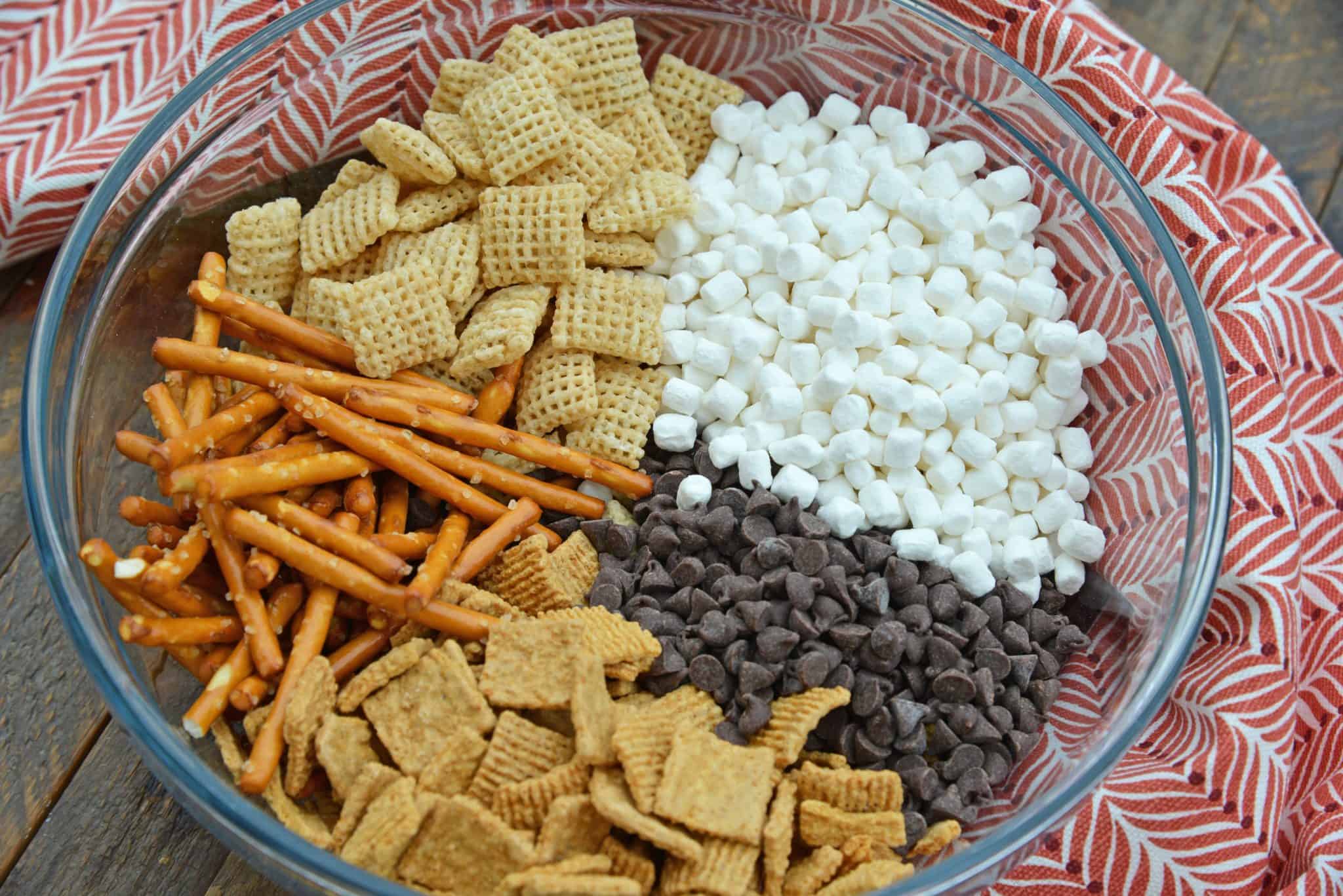 I was more of a Troop Beverly Hills type of scout. Business-minded, I rocked the cookie sales and excelled at arts and crafts. That said, I did have to camp from time to time and the only redeeming quality about it in my mind was the food and the snacks. Trail mix and s'mores were two of my favorites.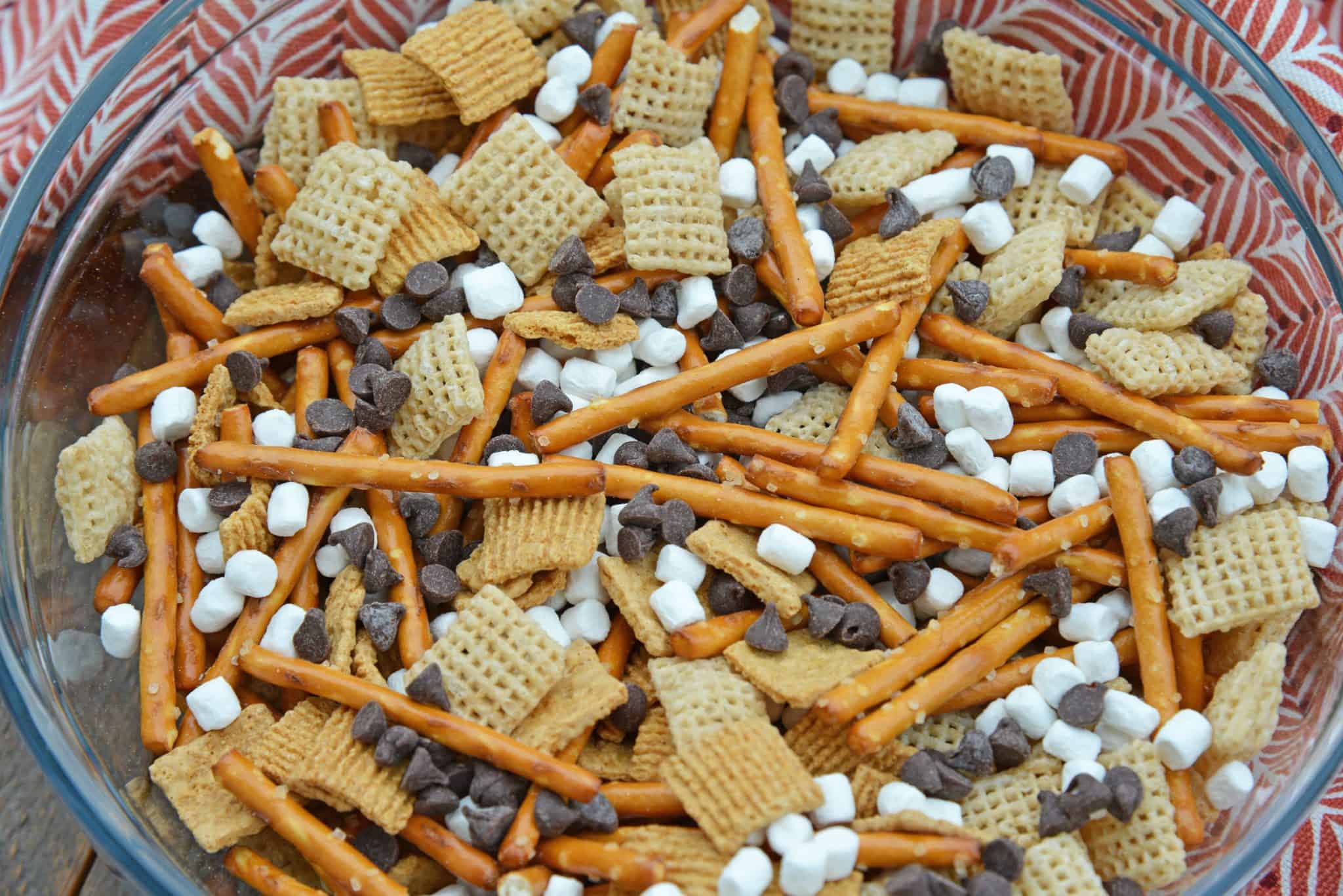 I am also pretty sure my mom had a decent supply of it in our house in the pantry. Chaos would ensue if there wasn't ample trail mix for after school snacks.
S'mores were more for special occasions and holidays like the Fourth of July. They hold an equally large place in my heart.
With nostalgia on the brain, I combined my two favorites things about camping. The only things I like about camping and now that gave me S'mores Trail Mix!
Chocolate Bars = Mini Chocolate Chips
Marshmallows = Mini Dehydrated Marshmallows
Graham Crackers = Golden Grahams Cereal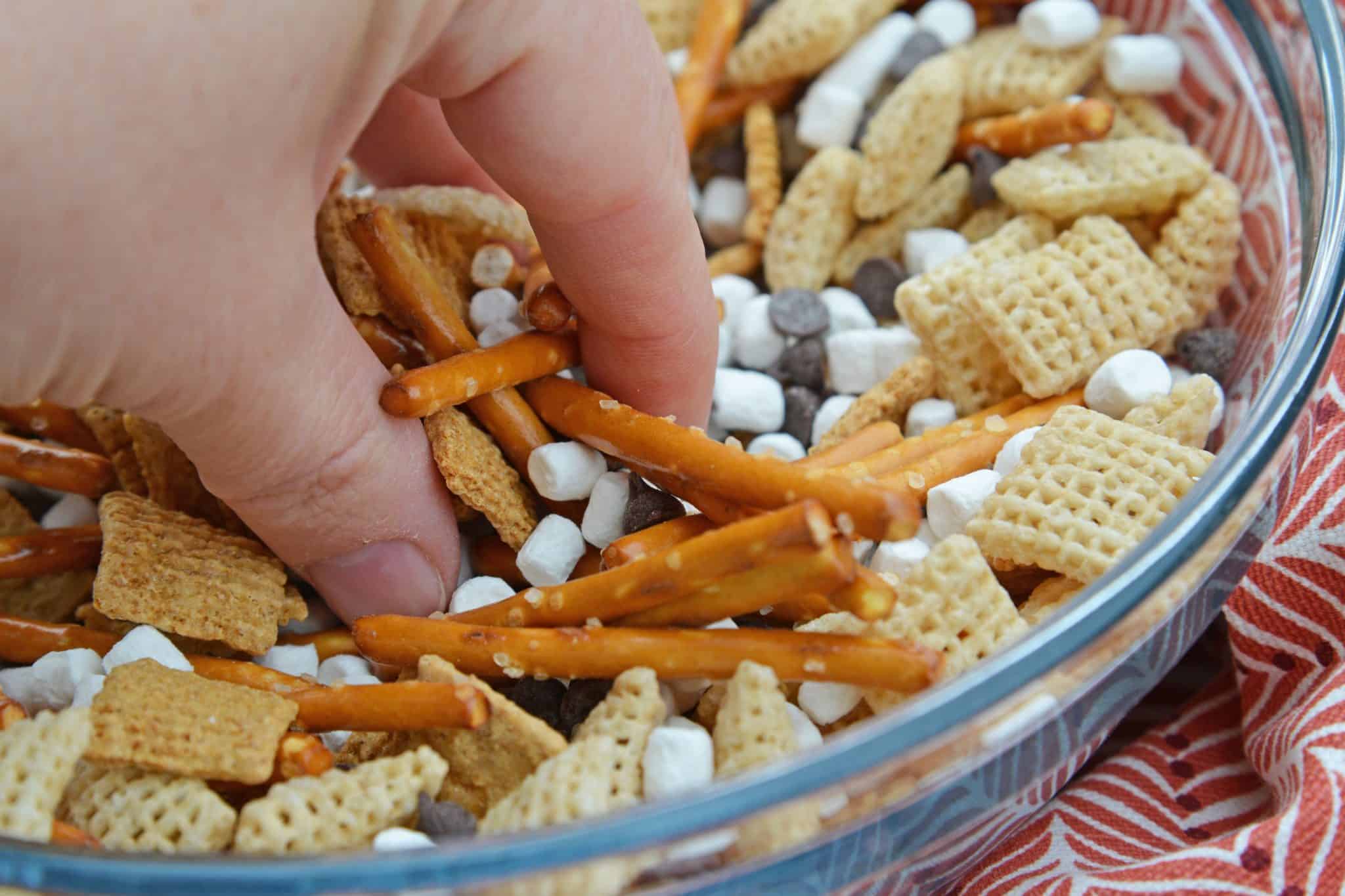 And just because I love to balance salty with my sweet, pretzel rods and Rice Chex because they are light and delicious.
All of this and no fire needed! No need to worry about your hands getting sticky or a bear trying to steal your food. No marshmallows going up in the flames or falling into the flames for that matter.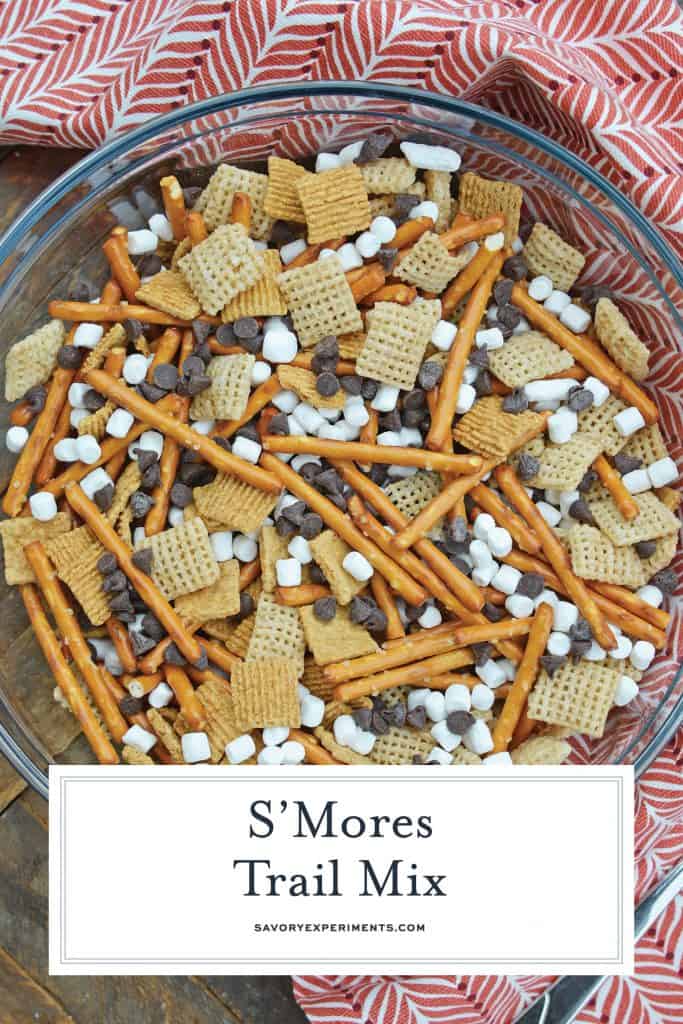 S'mores trail mix is perfect for so many occasions beyond camping. Take it as a snack to work or on the go. Put some in a pouch and bring it in the car for the kiddos. If you are outdoorsy, take it as a treat for the end of your hike.
I know what you are thinking… where do I buy mini dehydrated marshmallows? Unless you have a real specialty grocery store, Amazon is the answer.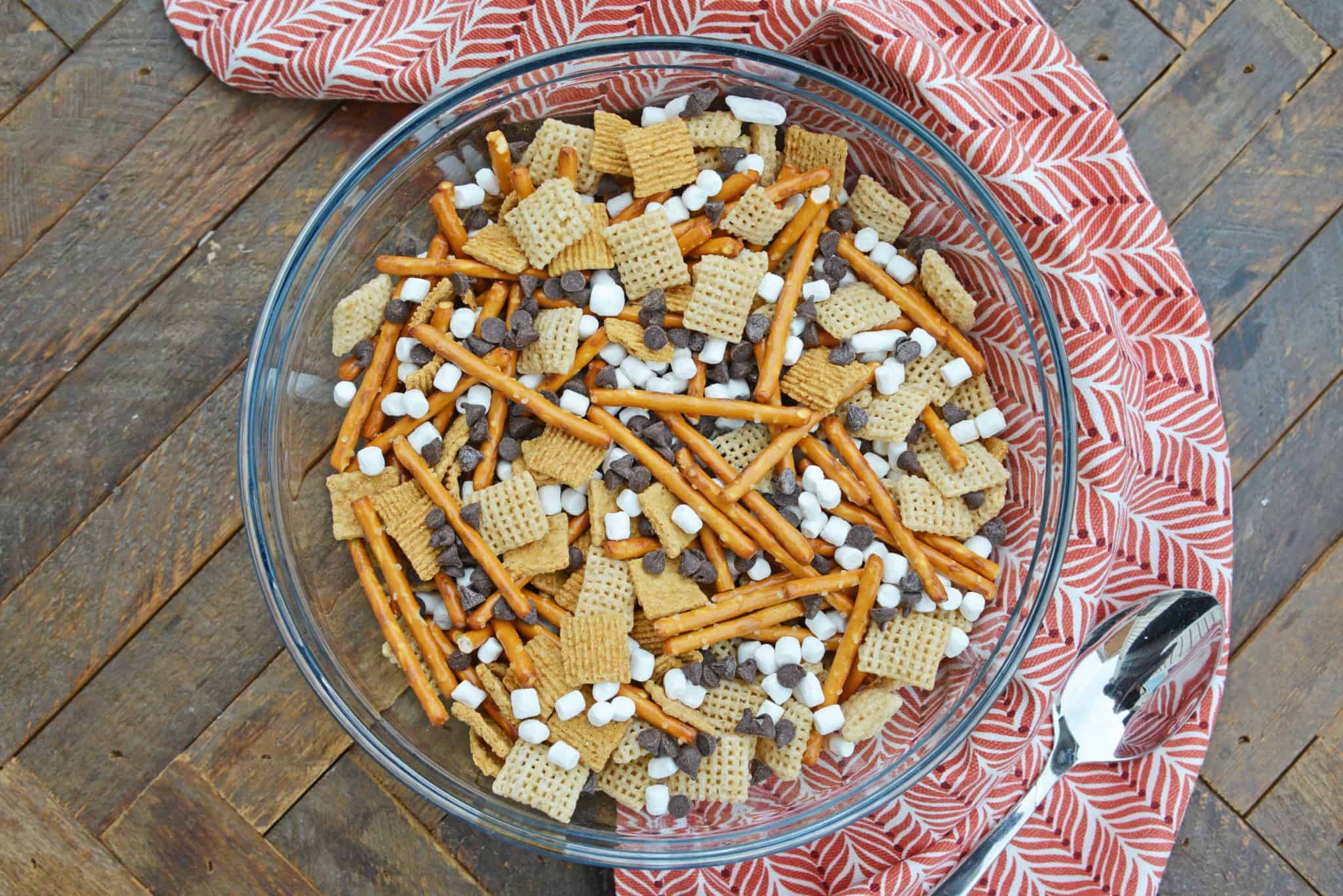 A few weeks back I was making Hot Chocolate Stir Sticks and ordered a bag. As happens often with me and that website, I accidentally ordered a giant bag instead of a normal person-sized bag.
Since then I've been coming up with more recipes that use mini dehydrated marshmallows, like Hot Chocolate Stir Sticks and No Bake S'mores cookies.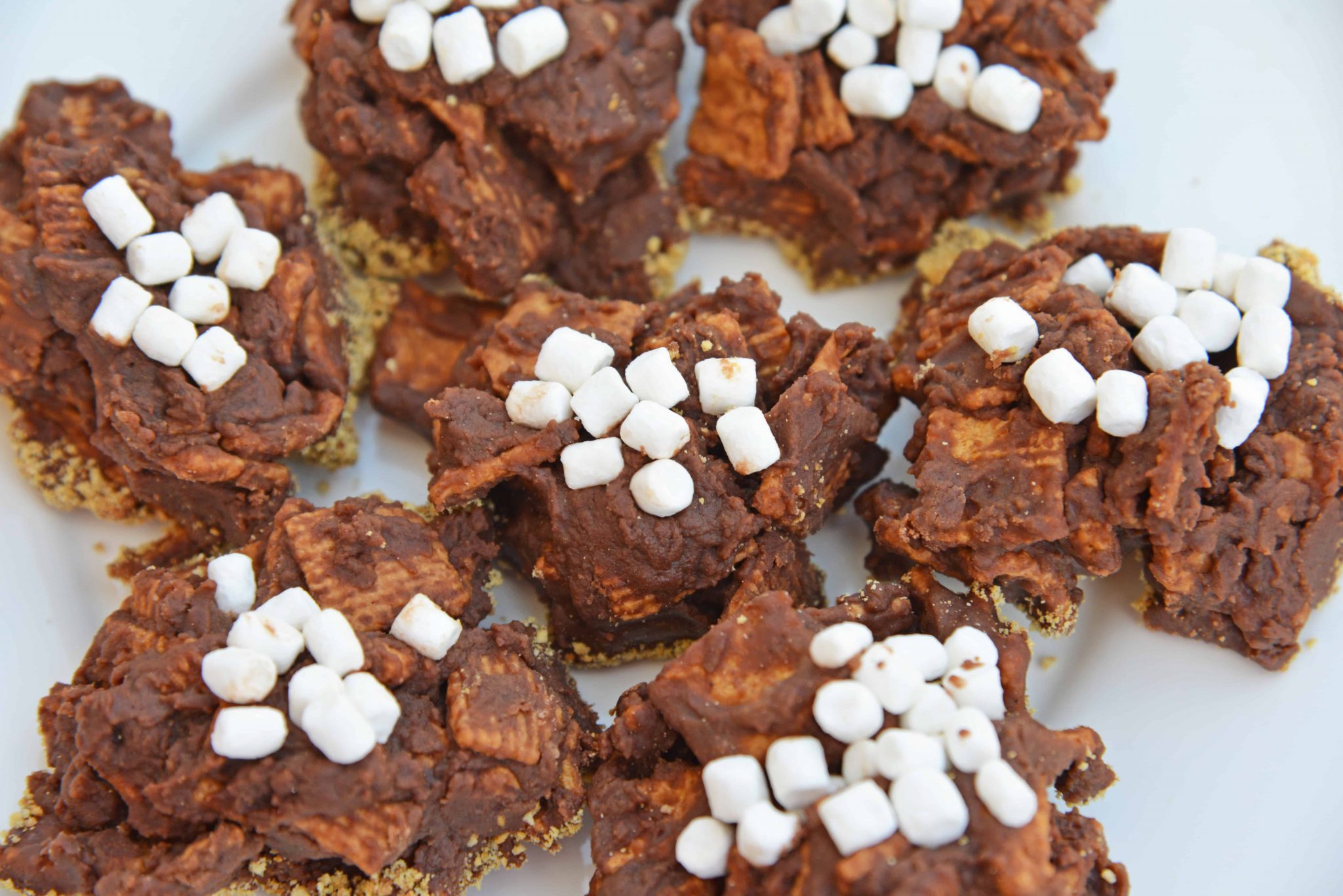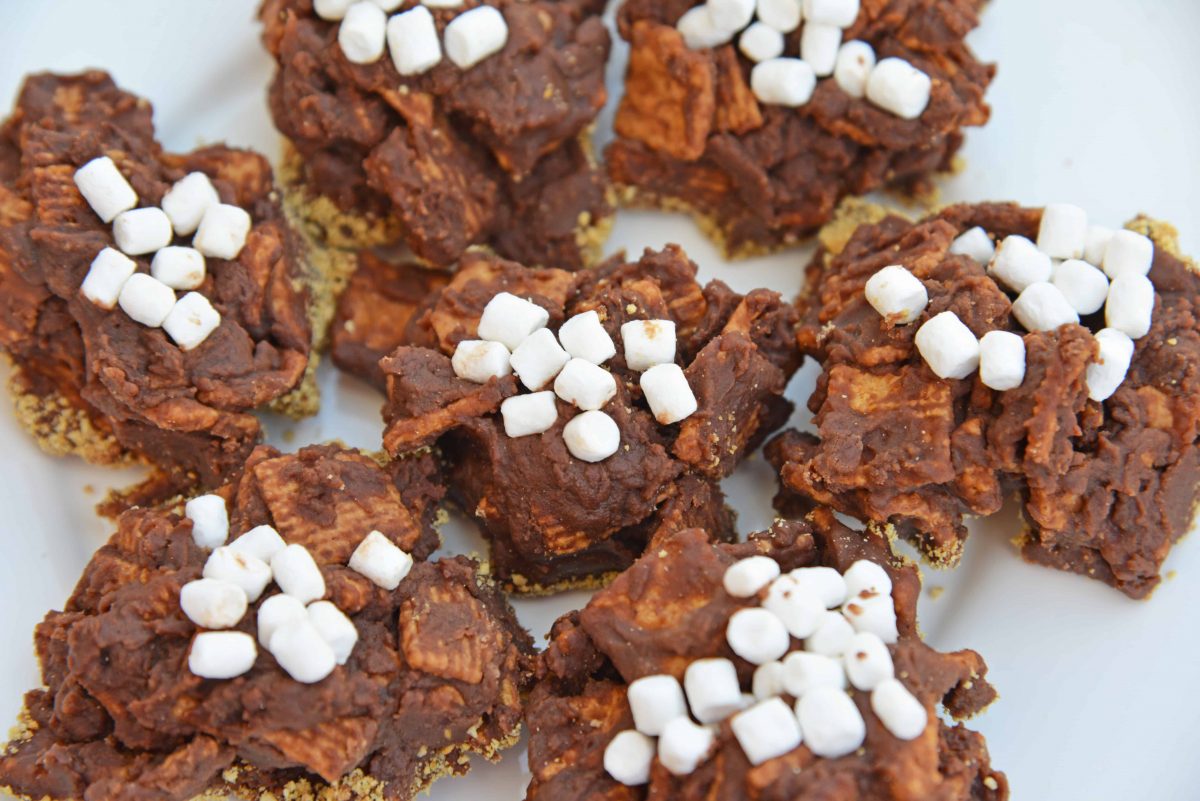 Turns out they are wonderful in this mix. They have a bit of a crunch like the marshmallows you have in cereal boxes. Plus, you don't have to worry about the marshmallows in your trail mix going stale.
So if you are part of our mailing list, you might notice a bit of a marshmallow trend over the coming weeks. So if you ordered a big bag like me, you will have plenty of recipes to use them in.
If you liked this S'more inspired recipe, you might also like these: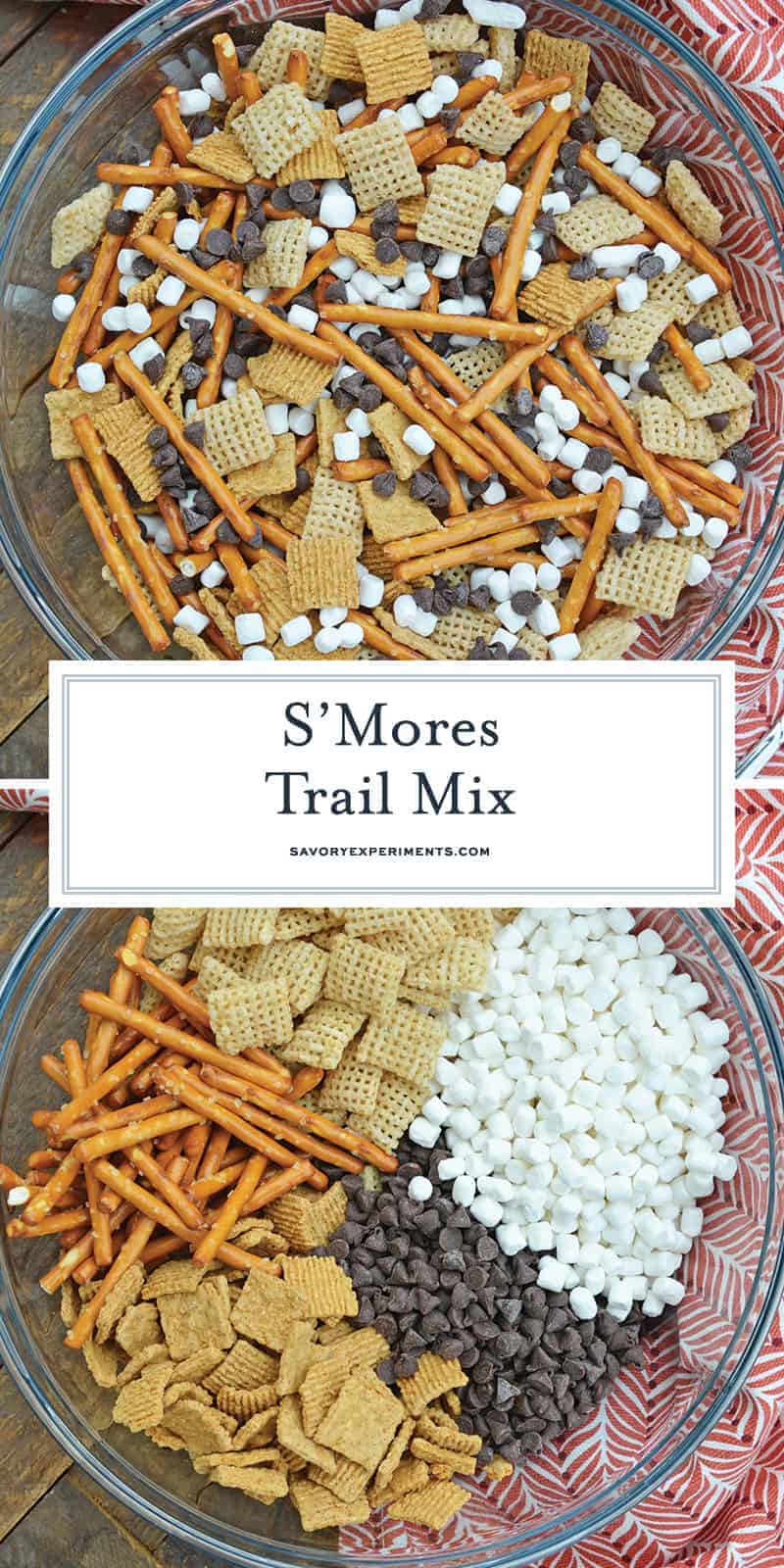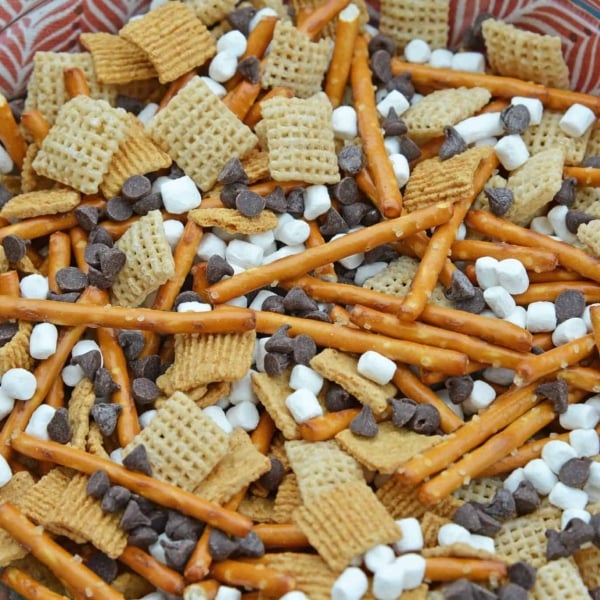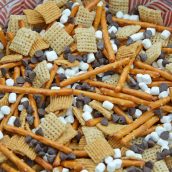 S'Mores Trail Mix
S'mores Trail Mix uses just 5 ingredient to make a sweet, salty and crunchy snack that is perfect for on-the-go and anytime of day!
Instructions
Combine all ingredients in a bowl and toss gently.

Store at room temperture.

If you've tried this recipe, come back and let us know how you liked it!
Nutrition
Calories:
439
kcal
,
Carbohydrates:
74
g
,
Protein:
5
g
,
Fat:
13
g
,
Saturated Fat:
6
g
,
Cholesterol:
6
mg
,
Sodium:
426
mg
,
Potassium:
69
mg
,
Fiber:
2
g
,
Sugar:
41
g
,
Vitamin A:
225
IU
,
Vitamin C:
1.7
mg
,
Calcium:
97
mg
,
Iron:
4.5
mg