This post is sponsored by FAGE; however all thoughts and opinions are my own.
Have you found your perfect match? You might not be thinking about the same perfect match I am…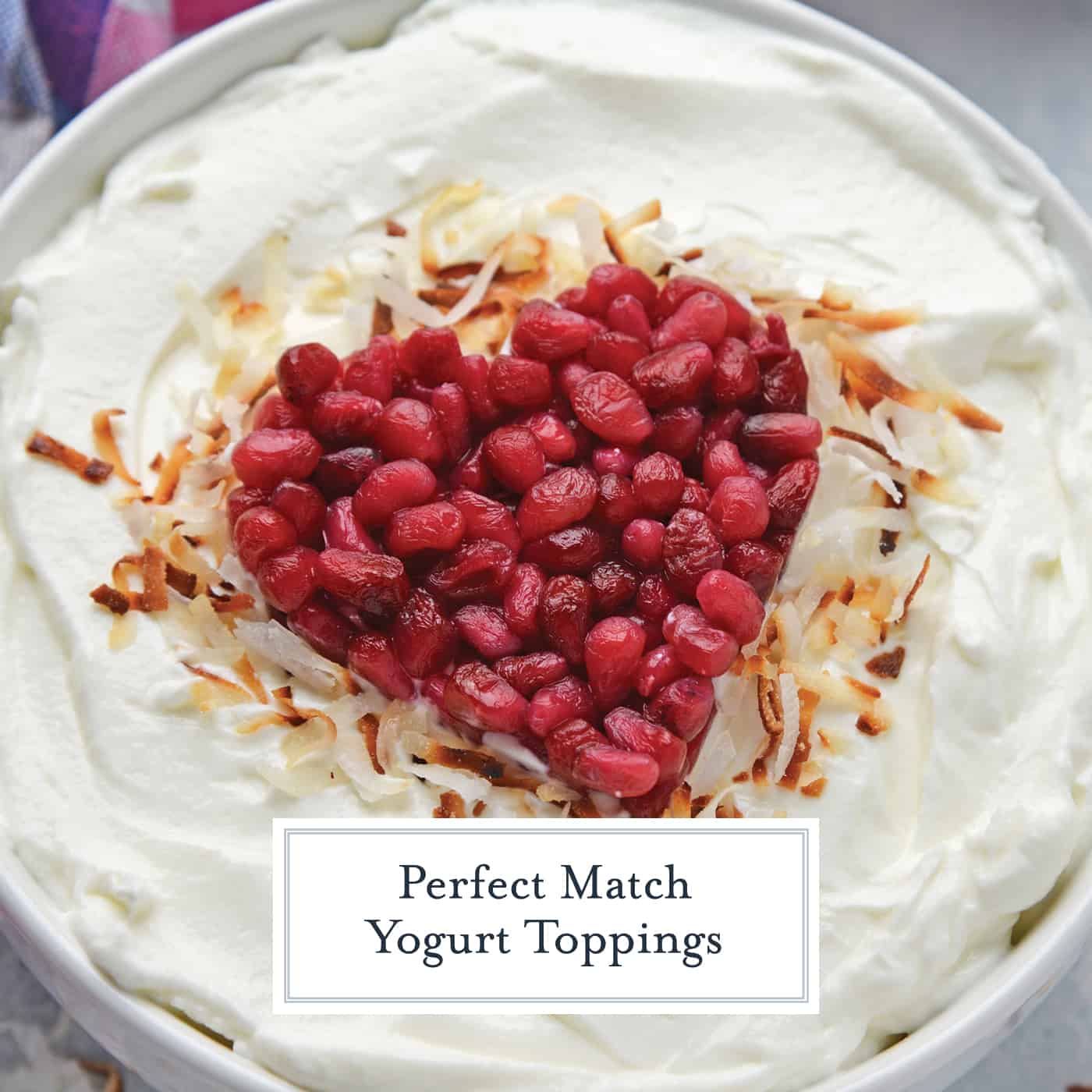 Discover your perfect Yogurt Match, FAGE Total is perfect for yogurt bowls, marinades, salad dressings, sour cream substitutes and even baking!
It is Valentine's Day, but I am talking about your perfect YOGURT match. FAGE Total 2% Plain Greek Yogurt!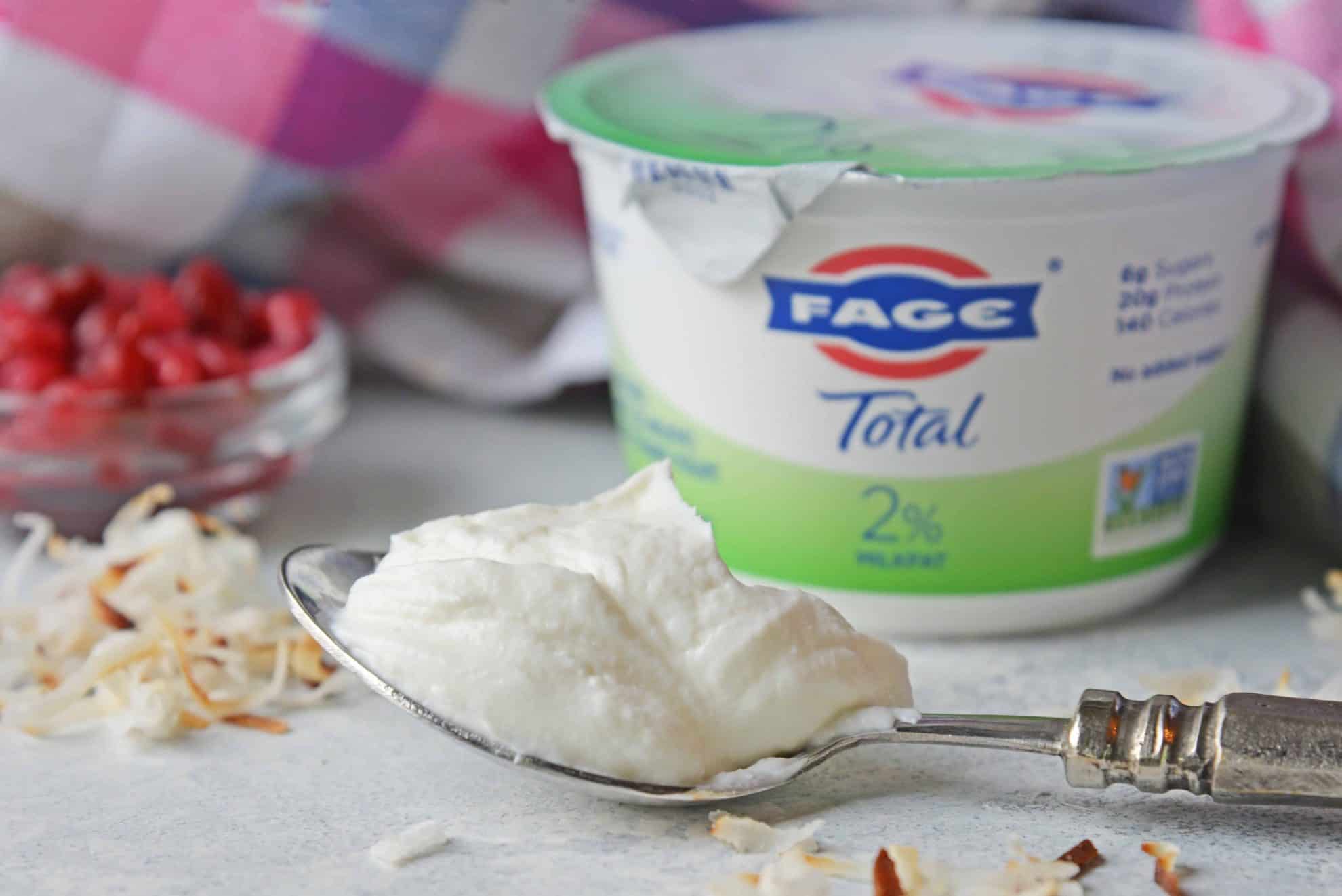 It is no secret I am obsessed with yogurt. FAGE Yogurt is not only nutritious, decadently creamy and super tasty, it is also versatile.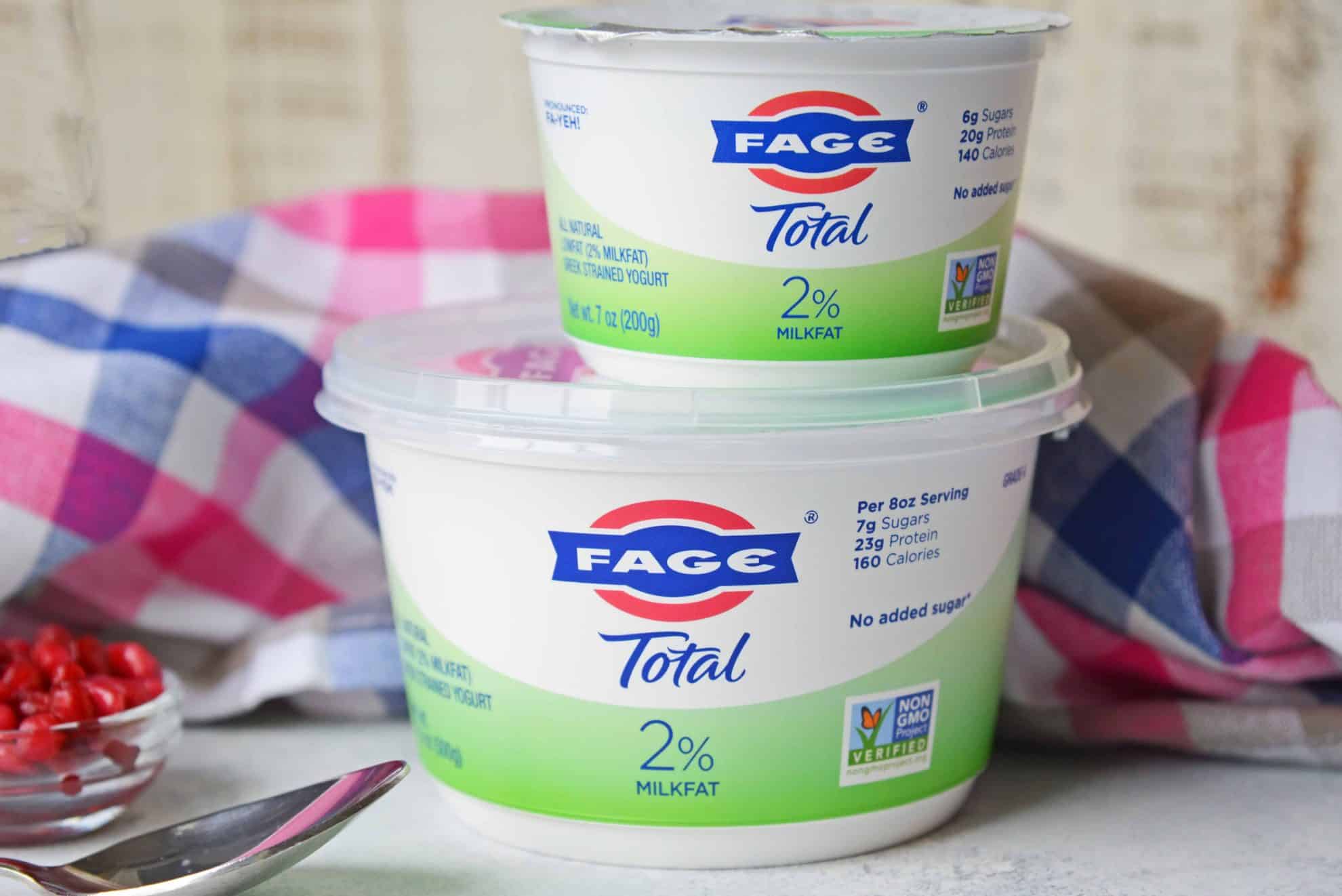 Versatility is the name of the game in my kitchen. I strive for quality ingredients that have more than one purpose.
FAGE Total 2% Plain Greek Yogurt is the perfect base for a breakfast or snack worthy yogurt bowl, base marinade for chicken, pork and seafood, salad dressing, substitute for sour cream or mayonnaise, spread for sandwiches and burgers and even for baking!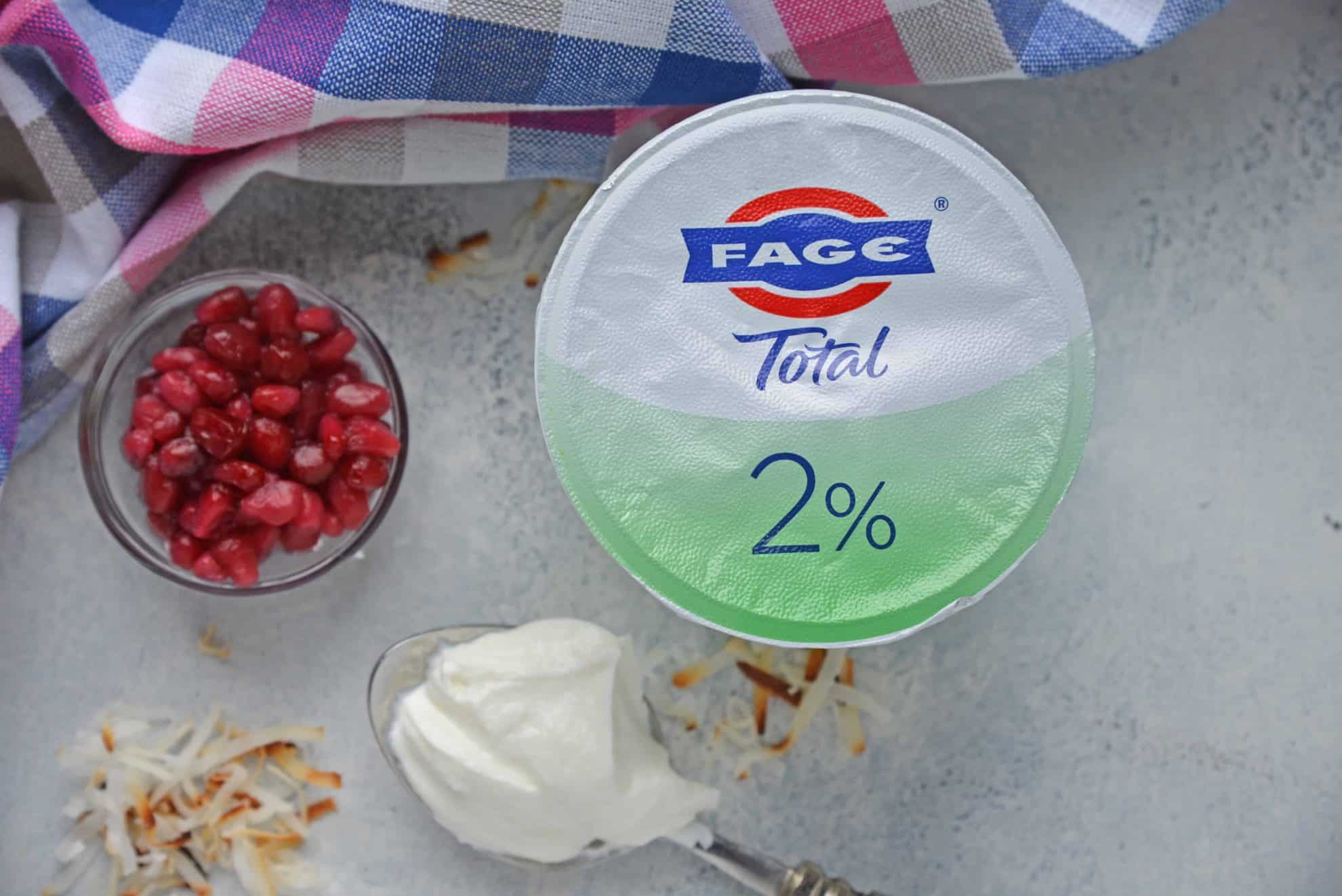 But not all yogurts are created equal, so don't just pick up some random yogurt. It might be too thin, flavorless or even watery. Not ideal for any of my purposes.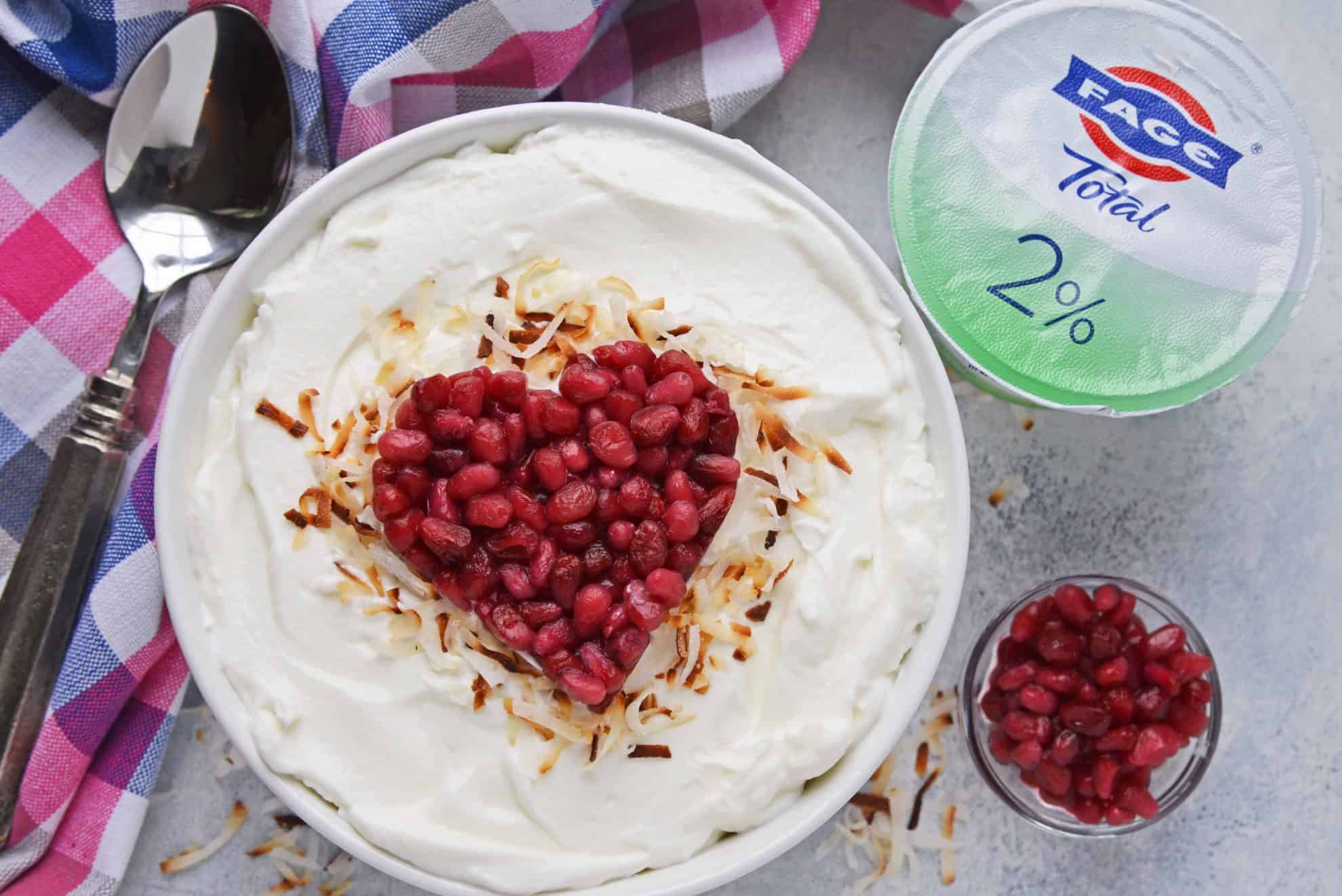 Only FAGE Total is an all-natural Greek yogurt that is distinctly rich, creamy and delicious. It is Non-GMO Project Verified with no added sugar and is a good source of calcium. It is rich in protein with live active yogurt cultures, and made with real milk from cows that have been fed NON-GMO feed. What else could you ask for?
While I love using it in recipes, it only takes a few minutes to top this velvety, rich yogurt with a few of my favorite toppings to enjoy for breakfast, brunch or a snack.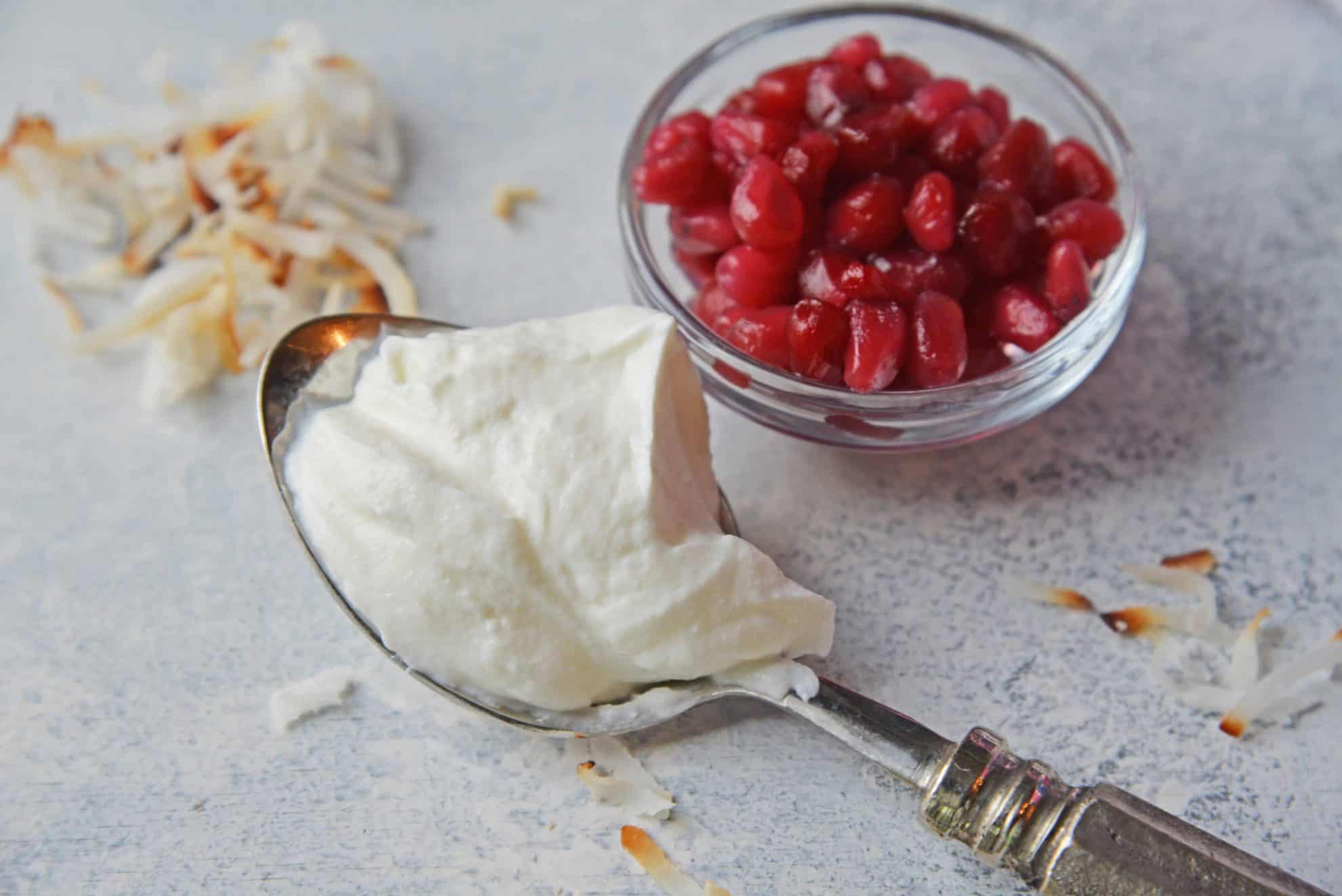 Who am I kidding? I also eat it for lunch and dinner!
Here are some of my favorite savory and sweet toppings for FAGE Total:
Fresh Fruit
Dried or Dehydrated Fruit
Cacao Nibs
Nuts
Honey, Agave Nectar, Date Syrup or Real Maple Syrup
Granola
Chia Seeds
Toasted Coconut
Muesli
Favorite Trail Mix
Crumbled Dry Cereal
Nut Butters
Olive Oil
Tahini
Olives
Fresh Herbs
Rhubarb
Pumpkin Puree with Pumpkin Spice Mix
Spices like Cinnamon, Nutmeg or Cloves
FAGE Total is available in 0%, 2% and 5% milkfat, so you can pick up your perfect match at your local Grocer! Enjoy!
Check out even more delicious ways to use yogurt HERE!