Some mornings I want to dive head-first into a cup of coffee with some eggs and bacon. Others, I prefer to begin the day in a lighter way with a warm cup of tea and a sweet starch to start — these lemon poppy seed scones fulfill the latter in spades.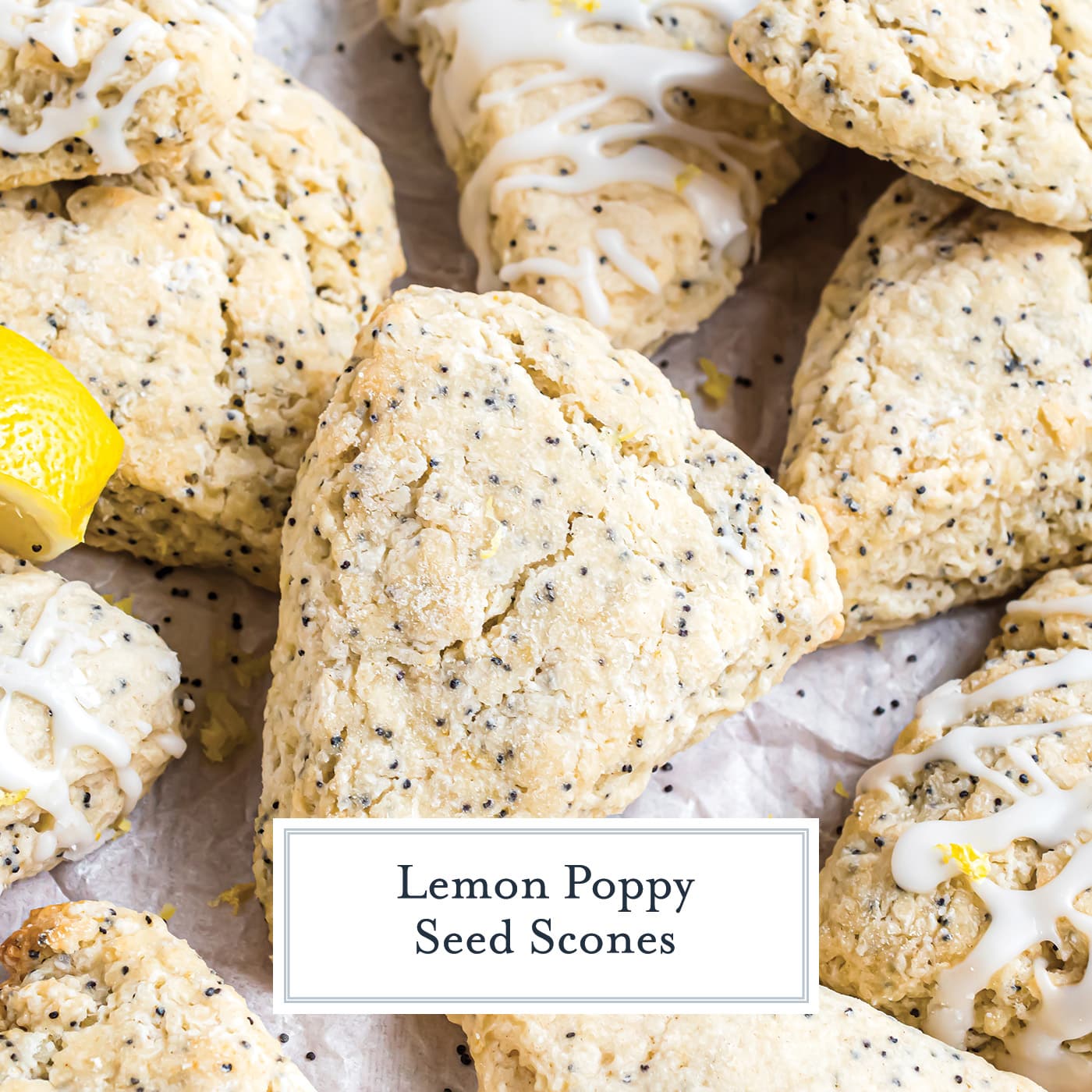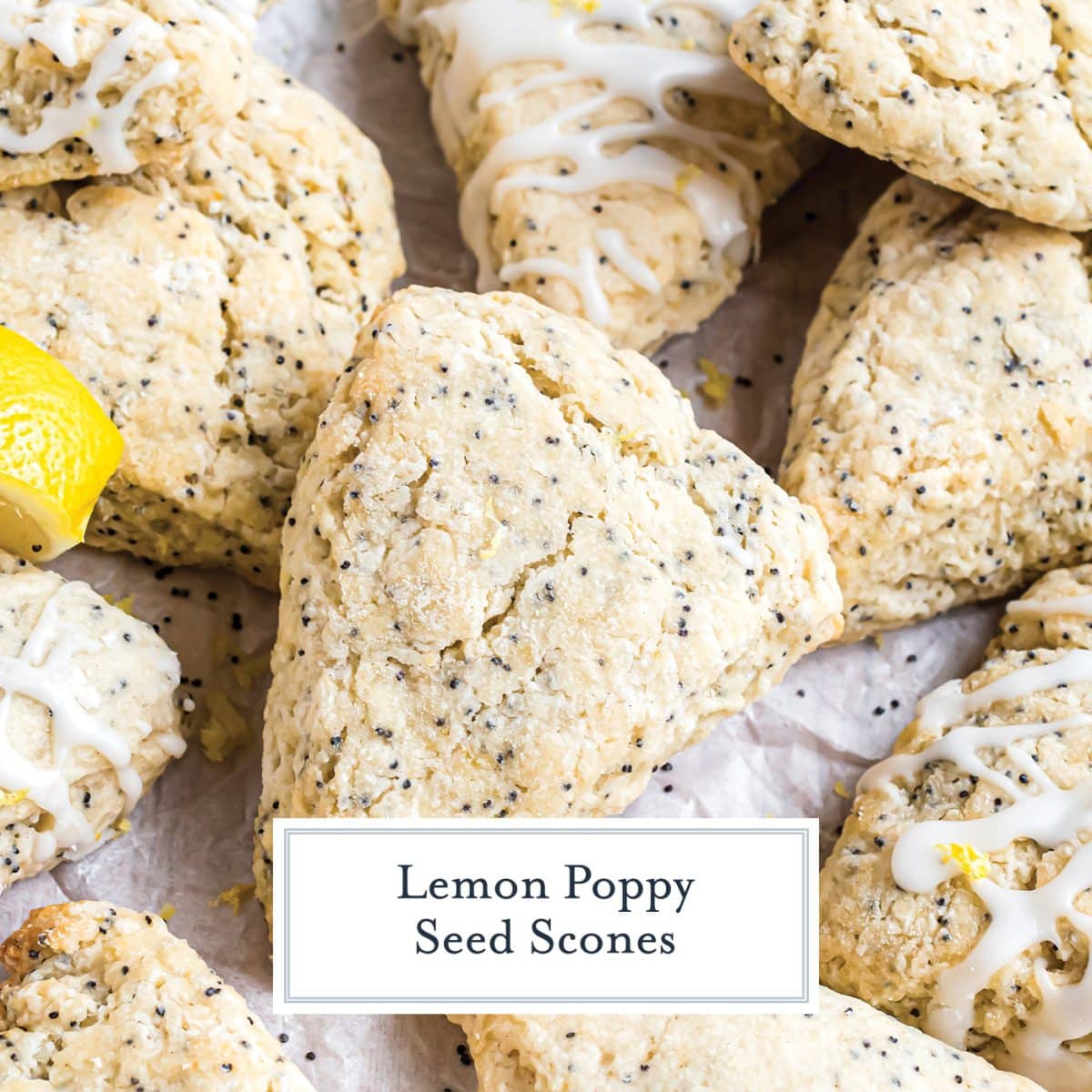 These delicate scones with their sweet lemon glaze channel springtime for me but they are so good any time of year. Whether you need a bright start to the day or a tart pick-me-up afternoon snack, these will do the trick.
My favorite thing about this lemon poppy seed scone recipe may be obvious — it's the fresh lemon flavor. Whether you use run of the mill lemons from the grocery store, or fancier Meyer lemons, you're going to get a burst of citrusy flavor that isn't always common in sweet baked goods.
The next time you're looking for a classic scone recipe, try this one out — then customize it however you like!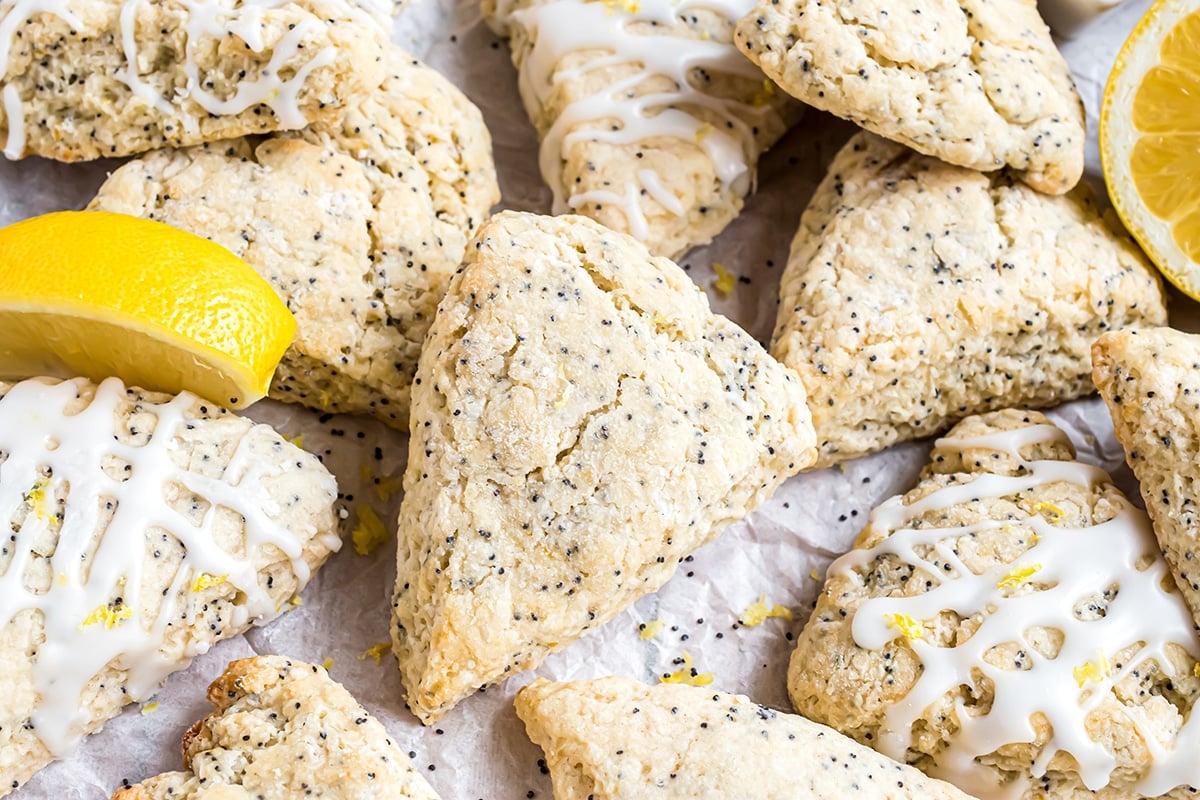 Why You'll Love Lemon Poppy Seed Scones
Flavor – The brightness of these lemony scones is enough to bring anyone out of morning doldrums.
Easy – These are fairly easy to make even for a beginning baker, especially since there are only a few simple ingredients.
Portable – Have a brunch gathering or book club meeting? These travel well and can be served slightly warm or at room temperature.
Pretty – The pale scone is dotted with gorgeous poppyseed and then drizzled with a light yellow glaze that just makes them an elegant addition to any table.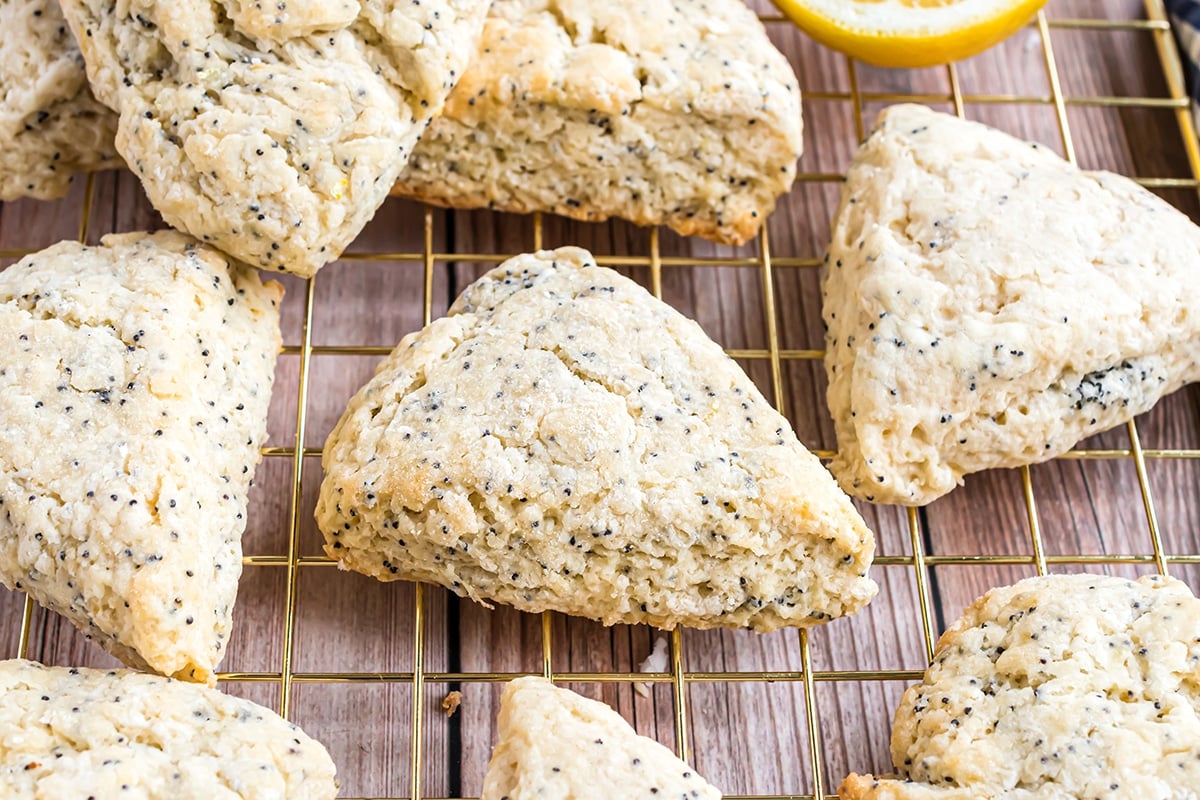 Ingredients
Scone Dough
Buttermilk – Make sure to use cold buttermilk to ensure the ingredients remain at a chilled temperature.
Lemon zest – Use the lemon zest from the lemon that you use for the fresh lemon juice.
Fresh lemon juice – Lemons yield more juice if you microwave them for 10-15 seconds. Before juicing, roll the lemon on the counter several times while applying pressure with your hand.
Flour – Use all-purpose flour for this simple recipe.
Sugar – The simple white granulated sugar that you likely keep on hand will have granules of the perfect size to dissolve while mixing and baking.
Baking powder – Be sure to grab your baking powder and not baking soda — they work differently in baked goods.
Kosher salt – Using coarse Kosher salt will help this recipe to bake up perfectly.
Poppy seeds – While you will mix these into the batter, you might want some extra to sprinkle on top for garnish.
Butter – Make sure to use unsalted butter. Also, keeping it cold until just before grating (even using frozen butter) will make the process of shaving it easier as well as improve the texture of the scones.
Lemon Glaze
Powdered sugar – Use confectioner's sugar to make this a creamy, drizzly glaze.
Fresh lemon juice – Use the lemons that you utilized when making the dough. If you're making the glaze later you can also use store bought juice.
How To Make Lemon Poppy Seed Scones
In a large liquid measuring cup or small bowl, combine the wet ingredients and zest — buttermilk, lemon zest, and lemon juice. Mix together and set aside.
In a large bowl, whisk together the flour, sugar, baking powder, salt, and poppy seeds until they are fully combined.
Use a hand grater or box grater to shave the cold butter into the flour mixture. Use the small side of either.
Add the grated butter to the mixing bowl.
Then, use your hands to combine the mixture until small pieces of batter form. Rather than a traditional smoother batter (like with cupcakes and even lumpy muffin batter) you should have moist clumps.
Pour the buttermilk mixture into the bowl of dry ingredients and butter.
Use a large spoon or a pastry blender (or pastry cutter) to bring the dough together so that it has the texture of a coarse meal. You can use a food processor, too, but either way, ensure that you don't overmix to avoid tough dough.
Transfer dough to a lightly floured surface (though avoid over-flouring so that the scones don't turn out dry). Then, divide the dough into two equal size pieces.
Form the dough halves into disc shapes that measure about 1-inch thick.
Place each dough onto the prepared baking sheet with parchment paper.
Next, slice each disc of dough equally into 6 triangle-shaped pieces (as though you're slicing pie).
Bake the dough until lightly golden brown.
After removing the baked scones from the oven, transfer scones to a wire rack to cool for at least a few minutes until they're not hot and can be easily handled.
In the meantime, make the glaze.
Add the lemon juice to the confectioners' sugar in a medium bowl and stir together until smooth.
Adjust the ingredients to make it thinner or thicker until it is the desired consistency. Then, drizzle over top of the cooled scones.

Variations
Heavy cream – You can experiment with this to substitute for buttermilk if it's not handy, but you may miss out on the tanginess.
Alternative milk – Almond milk and oat milk are viable substitutions. However, you might want to add sour cream or Greek yogurt to achieve the right consistency and flavor.
Berry puree/juice – Instead of lemon, try pureeing or using the juice of berries to flavor the glaze. Make strawberry scones by blending the fresh fruit puree with the powdered sugar, or try any other similar fruit — for thicker substitutions like puree, you may need to also add some water.
Homemade lemon curd – If you want a more dense glaze, try lemon curd as a substitution for lemon juice.
Extract – You can add a touch of vanilla extract to the lemon poppy seed scones recipe to help round out the flavors or add lemon extract for more lemony flavor.
Orange juice – Instead of lemon, try adding orange juice for the glaze. Around Thanksgiving, you can also add some cranberries to the batter to make some delicious cranberry orange scones.
Egg wash – Try brushing your scones with an egg wash before baking for a silky smooth finish on top.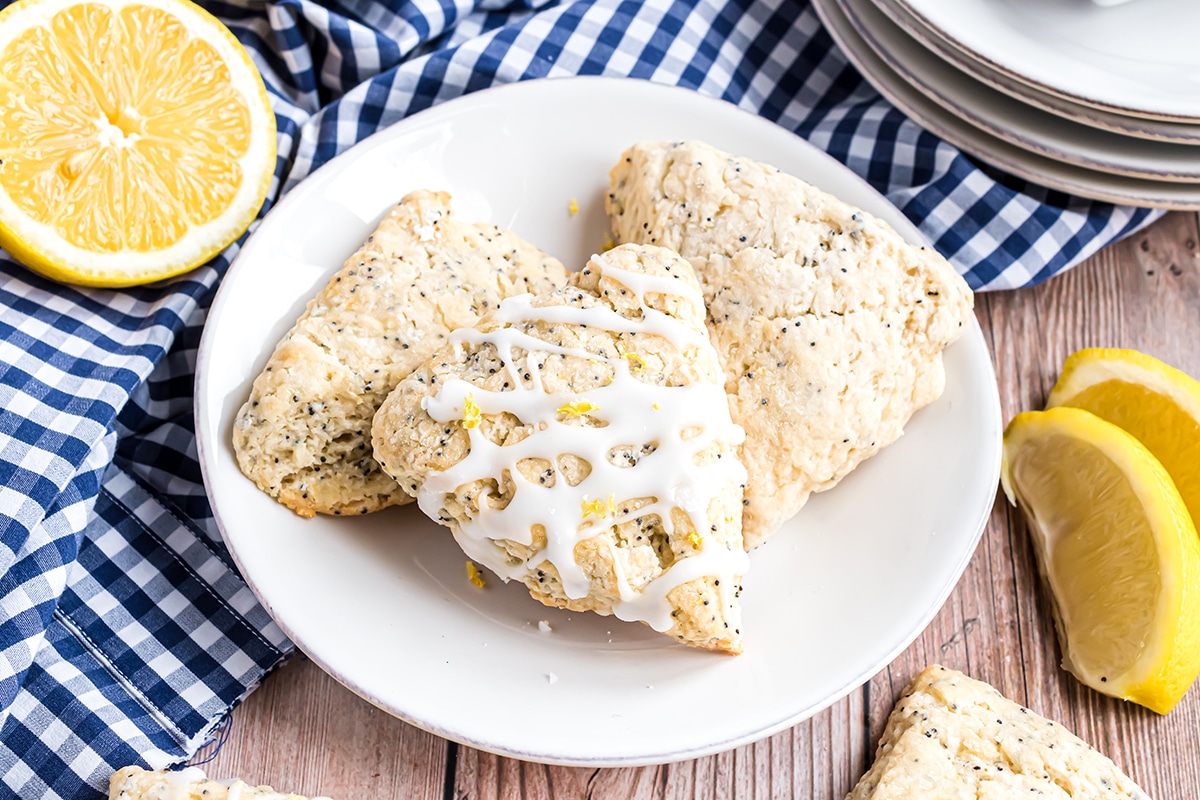 Storage and Freezing
Leftover scones can be in an airtight container at room temperature for up to two days. However, they'll stay fresh longer in the refrigerator for 3-4 days.
You can also freeze these lemon poppy seed scones. Wrap them tightly and store in an airtight freezer bag for up to 3 months
Unglazed scones can be reheated in the oven at 350℉ for 6-8 minutes. Alternatively, you can heat them in the microwave for 10-15 seconds.
If storing scones, do so without the glaze. Spread or drizzle the glaze topping (warmed or at room temperature) just before serving.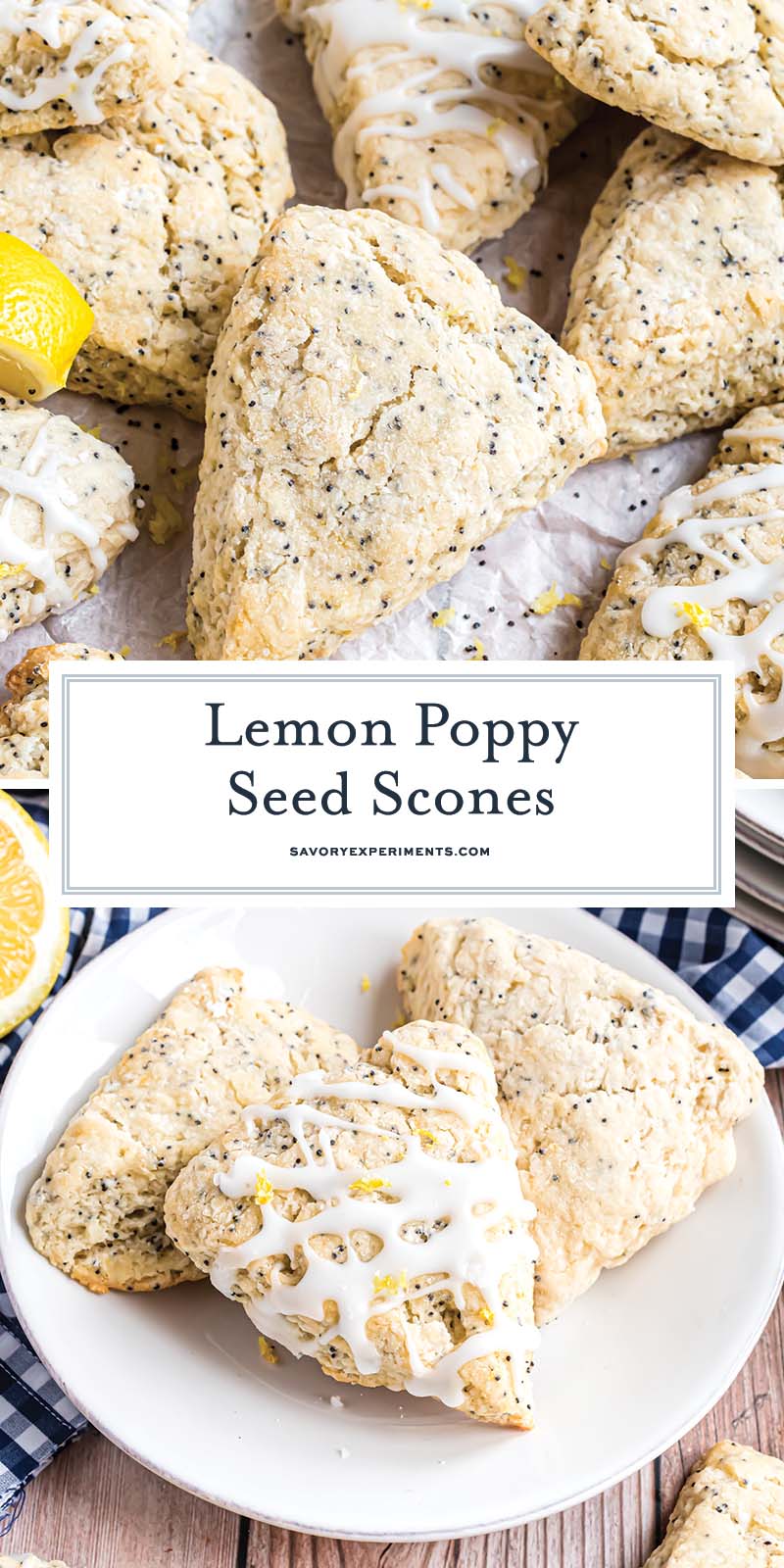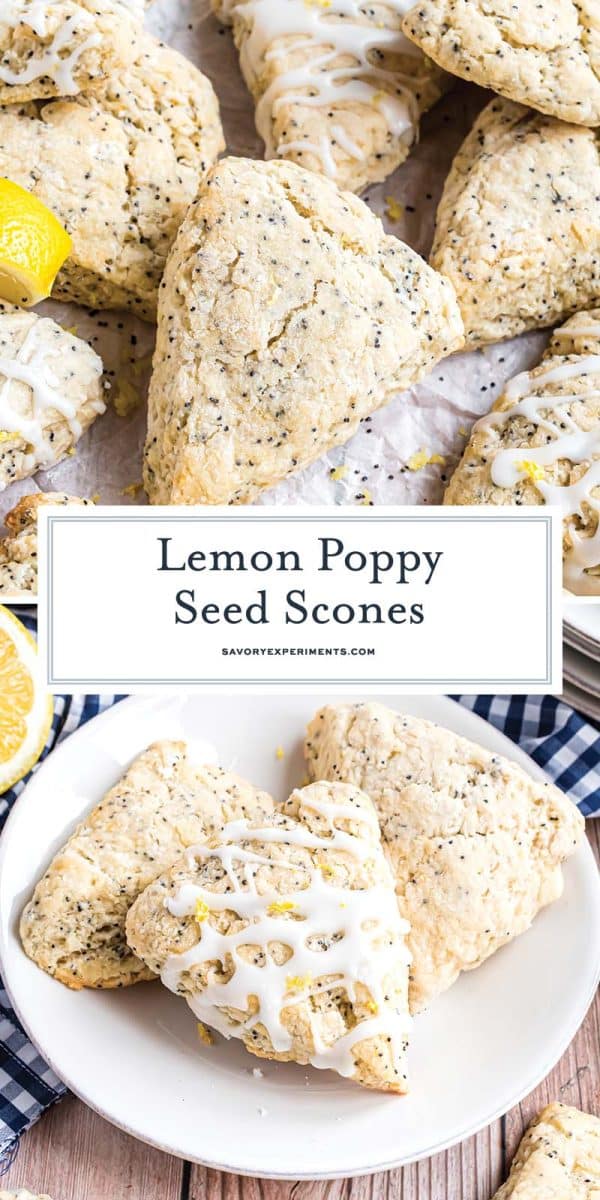 More Scone and Muffins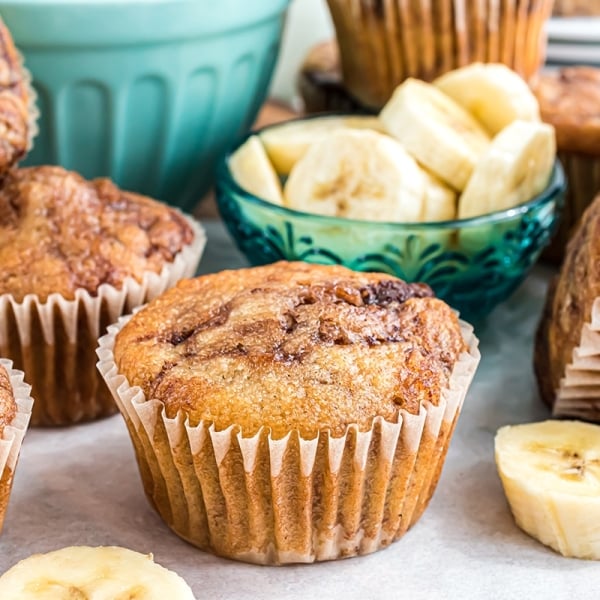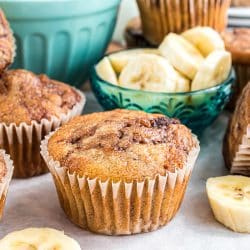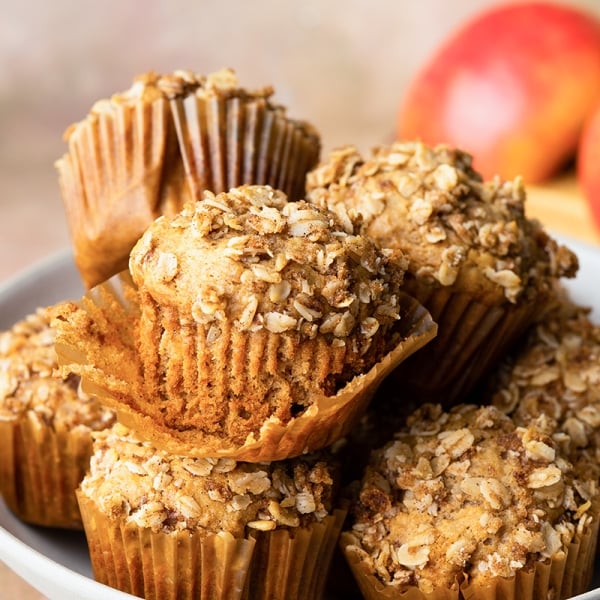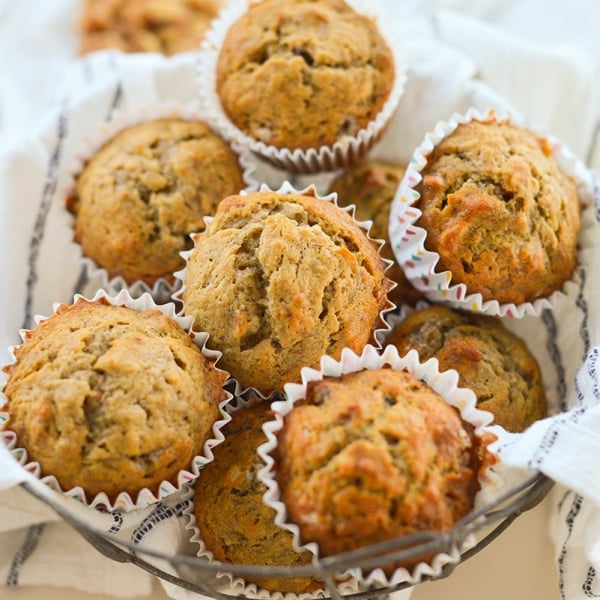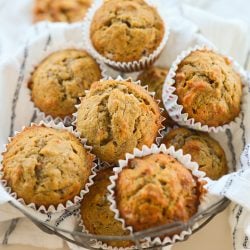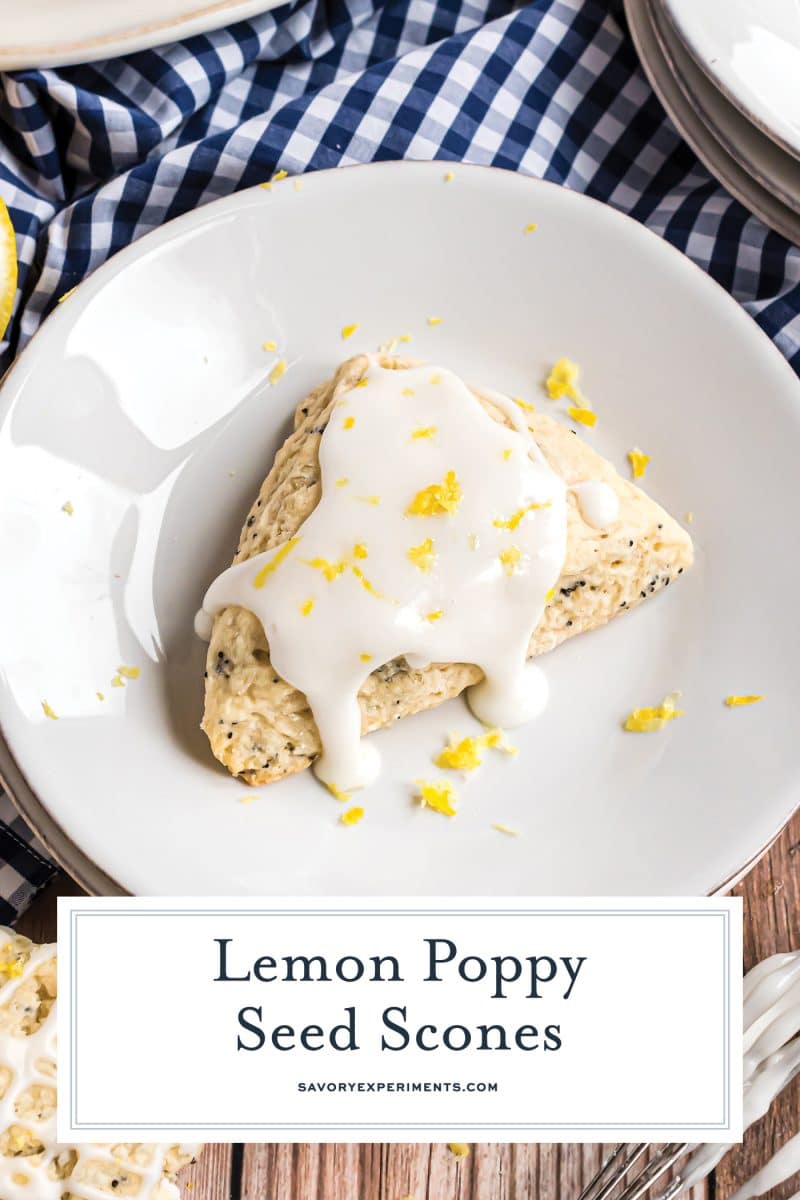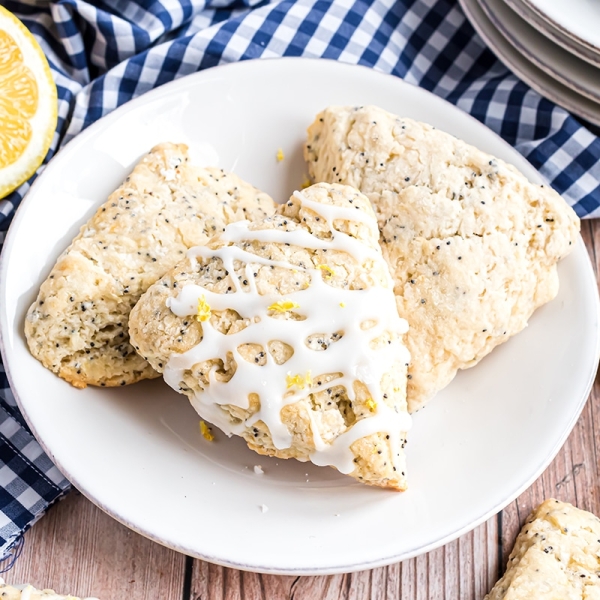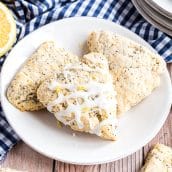 Lemon Poppy Seed Scones
These Lemon Poppy Seed Scones have a bit of color and a bright burst of flavor. Transform traditional scones with this lemony recipe.
Instructions
Preheat the oven to 375℉. Line a large baking sheet with parchment paper. Set aside.

Combine the buttermilk, lemon zest, and lemon juice to a large liquid measuring cup. Stir together and set aside.

Whisk together the flour, sugar, baking powder, salt, and poppy seeds in a large mixing bowl.

Grate the cold butter using the small side of a hand grater or box grater. Add it to the mixing bowl. Using your hands, combine until small pieces are formed.

Add the buttermilk mixture and, using a large spoons or a pastry cutter, stir just until the dough comes together, being careful not to over mix.

Turn the dough out onto a well-floured surface, dividing into two and then forming those into discs about 1-inch thick.

Place on prepared baking sheet. Slice each disc into 6 triangle-shaped pieces (like a pie).

Bake for 14-16 minutes or until lightly golden brown.

Transfer to a wire rack and cool.

To make the glaze, stir together the sugar 2 tablespoons of the lemon juice until smooth. If the mixture is too dry, add the remaining 1 tablespoon of fresh lemon juice. Mix together until it is a drizzlable consistency.

If you've tried this method, come back and let us know how it was in the comments or star ratings.
Nutrition
Calories:
214
kcal
,
Carbohydrates:
32
g
,
Protein:
3
g
,
Fat:
9
g
,
Saturated Fat:
5
g
,
Polyunsaturated Fat:
1
g
,
Monounsaturated Fat:
2
g
,
Trans Fat:
0.3
g
,
Cholesterol:
22
mg
,
Sodium:
116
mg
,
Potassium:
157
mg
,
Fiber:
1
g
,
Sugar:
15
g
,
Vitamin A:
262
IU
,
Vitamin C:
3
mg
,
Calcium:
78
mg
,
Iron:
1
mg