Are you craving pasta but trying to cut down on the carbs? These delicious spaghetti squash recipes have all the flavor of your favorite dishes, without all the carbs!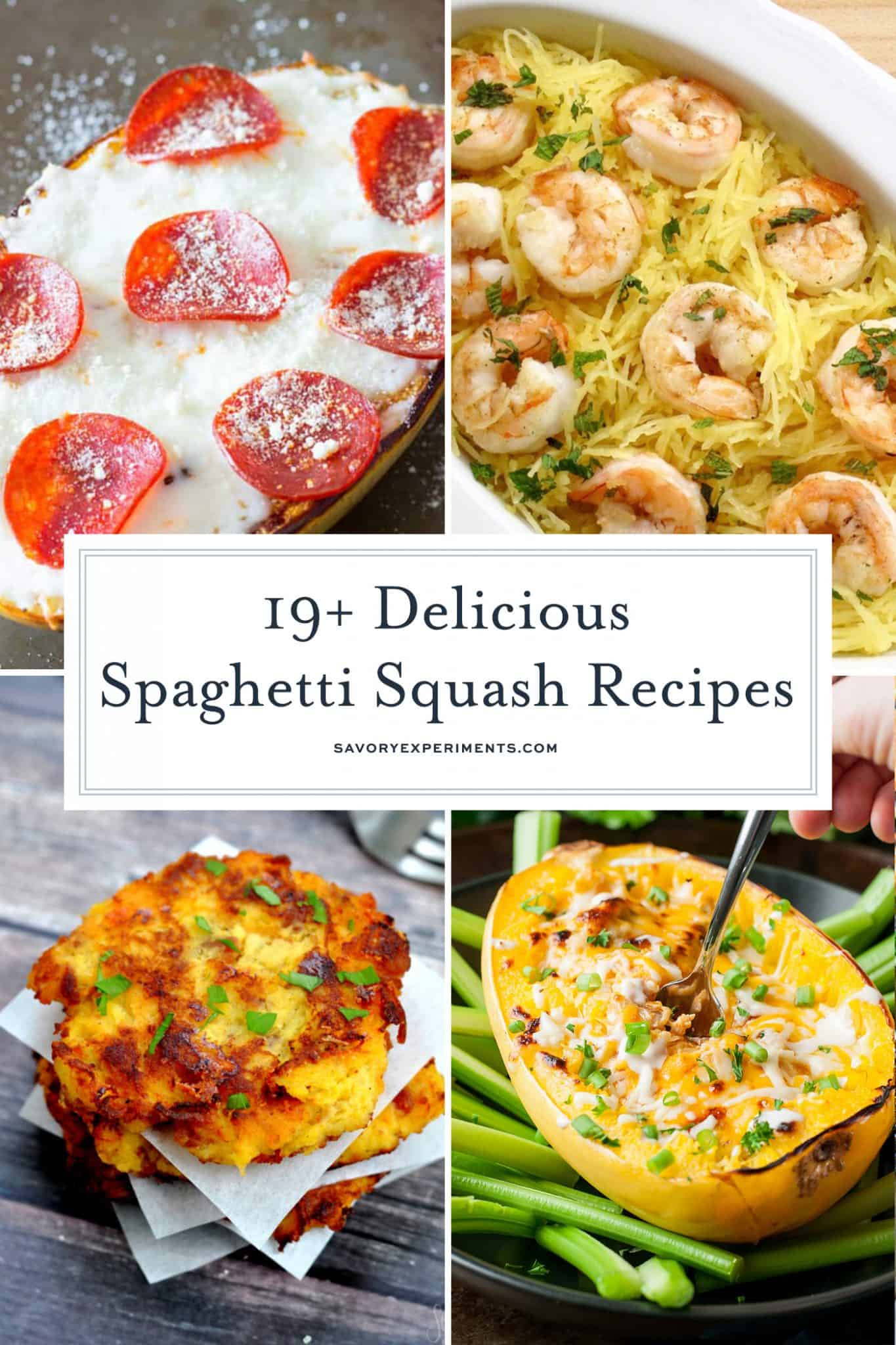 These delicious spaghetti squash recipes make the perfect low-carb dinners. If you're looking for a quick spaghetti squash recipe, you've come to the right place!
Have you ever asked yourself: "What do you make with spaghetti squash?" Of course, you can always substitute spaghetti squash for the pasta in any pasta dish. In fact, many of these dishes are just that!
However, you can use spaghetti squash in so many more ways than just as a pasta substitute! From soups to taco bowls, these spaghetti squash recipes cover it all.
Spaghetti Squash "Pasta" Recipes
Spaghetti Squash Bowls
Alternative Spaghetti Squash Recipes
If you liked these simple spaghetti squash recipes, check out these other easy dinners: