This Cinnamon Bark is an easy Valentine's day recipe that can be made to be used to make the holidays feel a little bit more festive. With every bite you get sweet with a little spicy kick from cinnamon candies.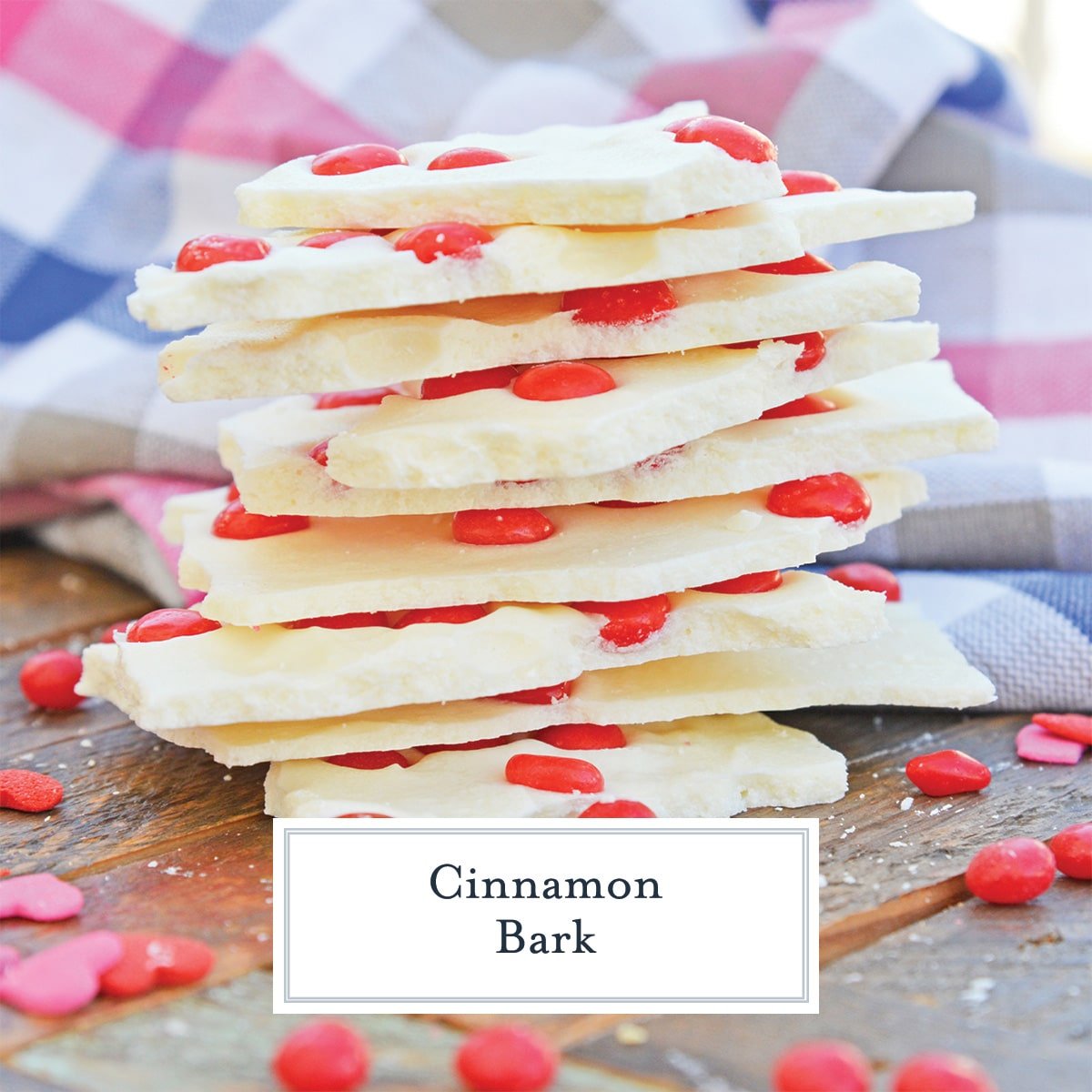 Bark isn't just reserved for Christmas, make it for Valentine's Day too! Cinnamon Bark is an easy treat, it's perfect for putting into little gift bags.
Almond Bark vs White Chocolate
Alternatively to white chocolate chips you can use almond bark. Almond bark is a vanilla flavoured candy coating that can be used in the place of regular white chocolate.
Almond bark does have vegetable fats so it melts smooth and tempers easily, whereas white chocolate does not and needs them to be added. I use vegetable shortening, but you can also use butter.
In my humble opinion, almond bark and candy melts (almond bark in wafer form) doesn't have the same flavor as white chocolate so I'd rather go the extra baby step of adding in a fat.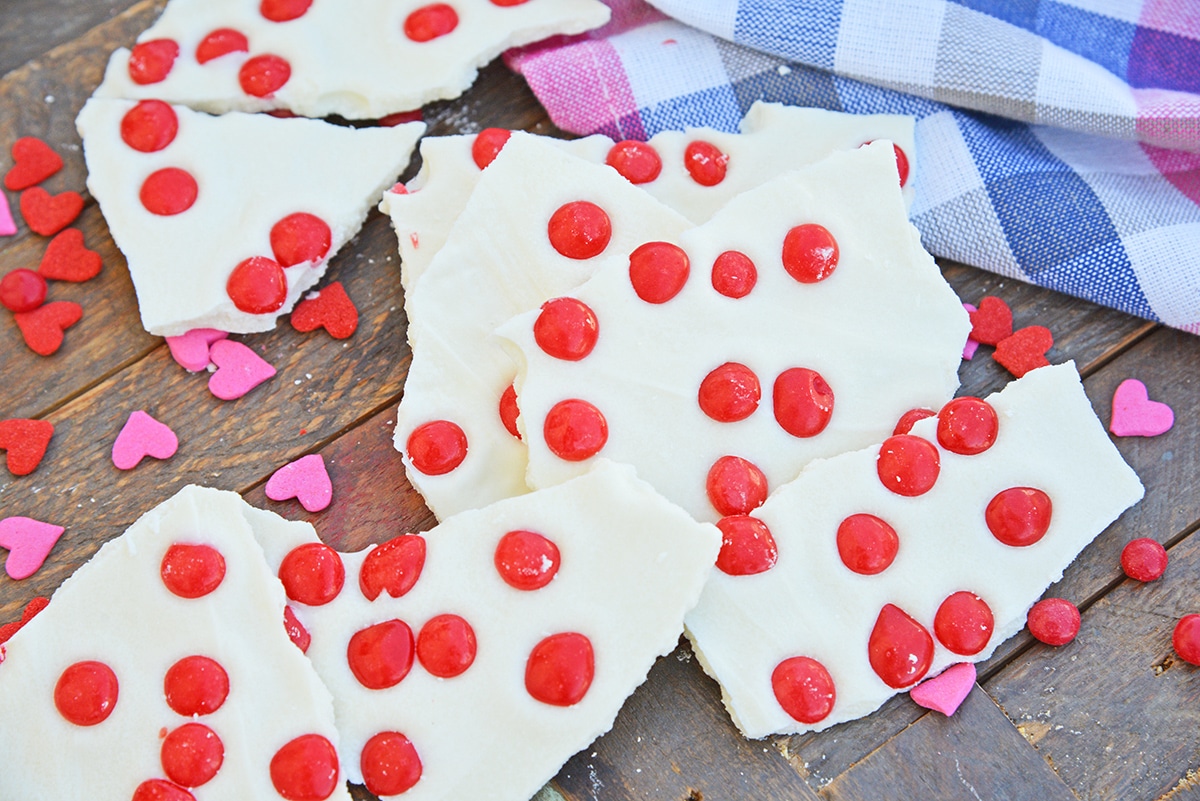 What are Red Hots?
I assume everyone knows what Red Hots are, but just in case you don't… Red Hots, also known as cinnamon imperials, are small, hot cinnamon flavored hard candies. I love them. I can eat a whole bag (and have some serious regrets about my decision making).
They were created in the early 1930's using the hard panned candy method. That means a special pan is used to add a candy shell to the outside of the candy and you might feel like you are going to chip your teeth!
There is a soft and hard panning method that is used for different kinds of candies and chocolates. M&M's, gobstoppers, and Jordan almonds are made using the hard panning method.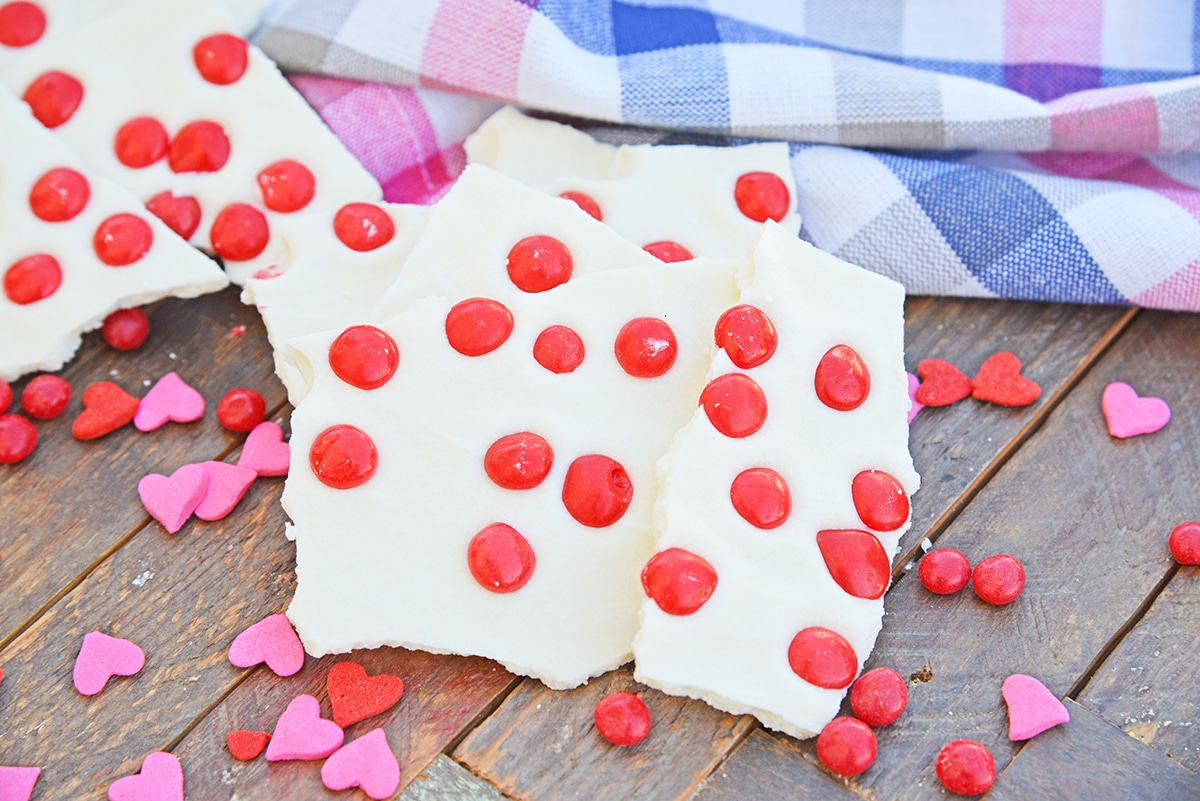 How to Make Cinnamon Bark
Let's get down to business.
Gather your ingredients: white chocolate, shortening (unless you opted for almond bark or candy melts) and cinnamon imperials.
Use either a double boiler or saucepan with heat proof bowl. Fill the bottom pan with 2 inches of water and place over medium-high heat.
While heating, add the shortening and white chocolate in the top pan and place over water pan. Stir every minute.
While the chocolate is melting, place a large sheet of parchment paper on a rimmed baking sheet.
Continue to melt chocolate, as it starts to get really melty, remove from the heat and stir continuously until smooth.
Spread the chocolate over parchment paper using an offset spatula. Quickly sprinkle cinnamon candies, gently pressing down.
Place in the refrigerator for 5-10 minutes, or until set. Remove and roughly cut with a large knife. Do not worry about cutting in nice clean squares, bark is best in rough, uneven pieces.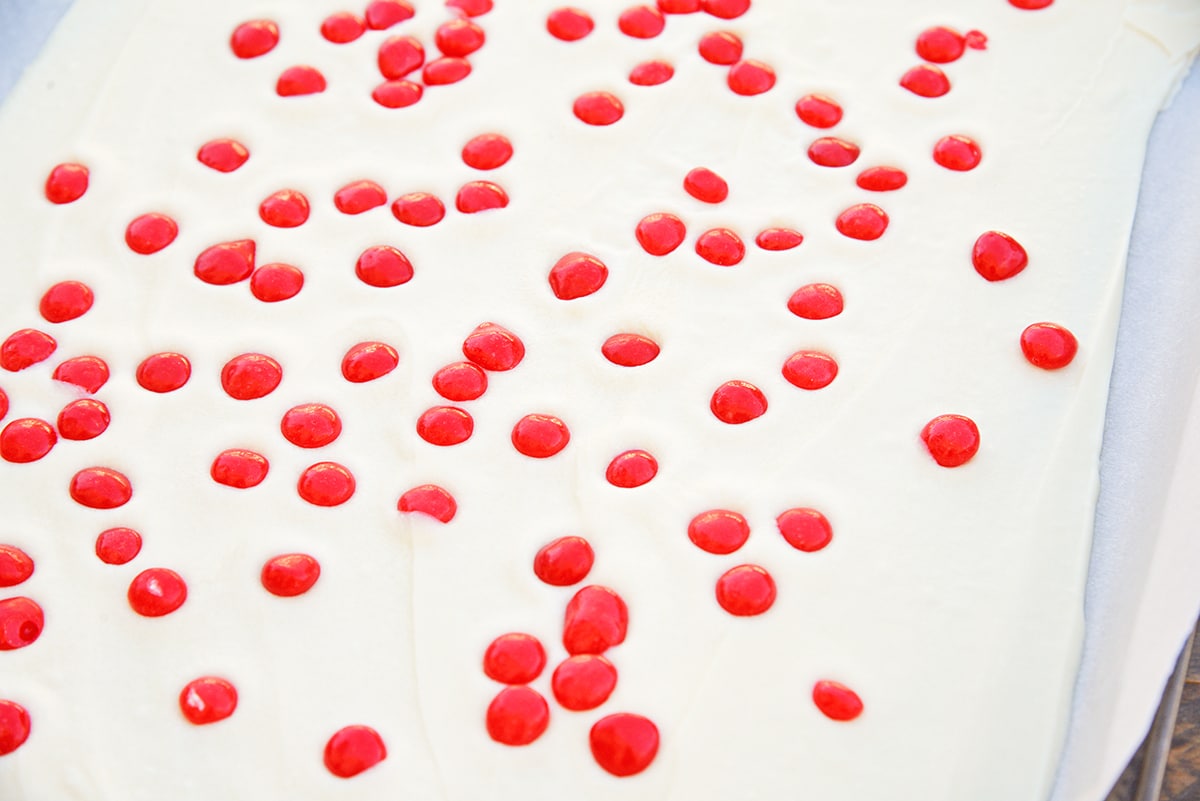 Storage & Freezing
Storage: Store in an airtight container at room temperature for up to a week. Honestly, they will last longer than that, it is just chocolate, but I try not to go over a week. They can be refrigerated too, but chocolate has the tendency to sweat and get foggy when chilled for too. long.
Freezing: This bark recipe can also be frozen until ready to use. Keep in mind that same as refrigerating, chocolate tends to get foggy and can sweat when coming back to room temp.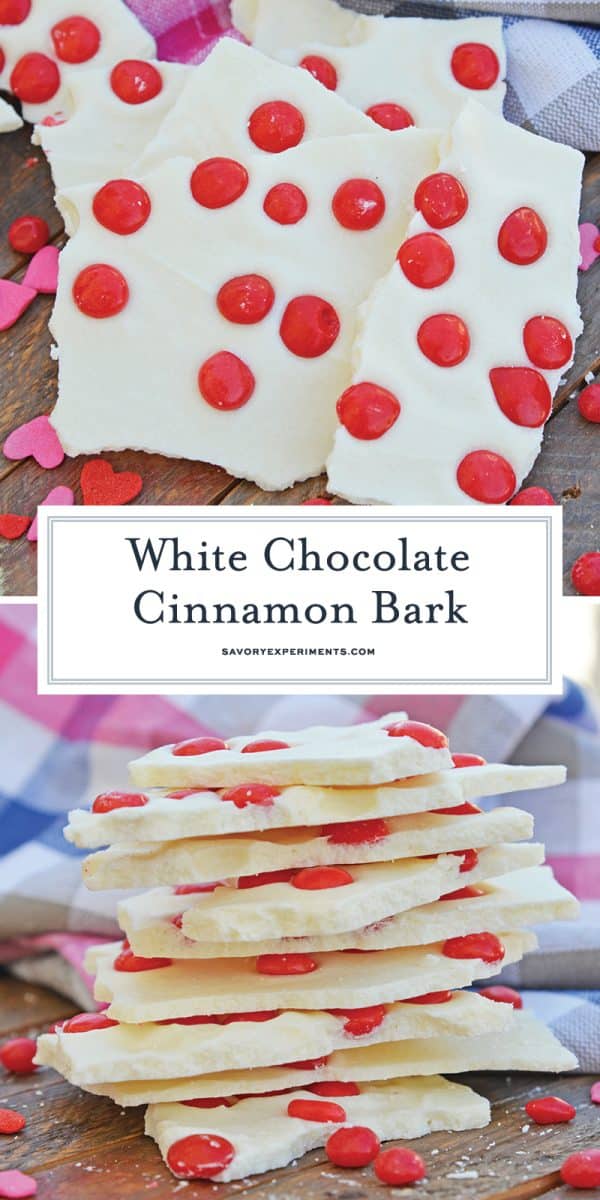 More Easy Dessert Recipes