This toffee candy recipe puts a spin on an already classic recipe! This will be one of the easiest recipes to follow when it comes to making butter toffee!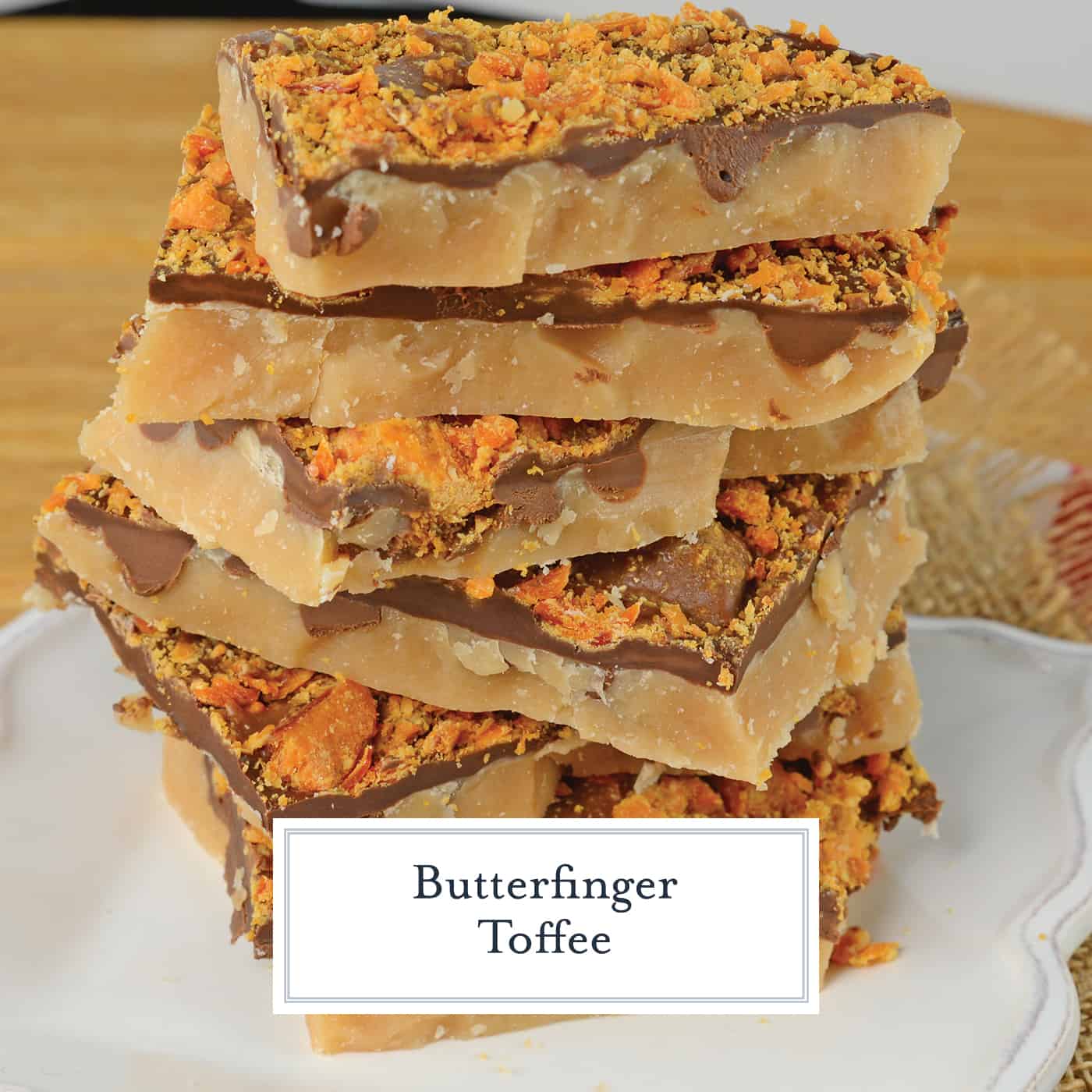 Candy Toffee is an easy holiday treat that uses only 6 ingredients and takes just 20 minutes! Make this easy toffee recipe for your holiday cookie tray!
What is toffee? Toffee is one of the holiday's most time honored traditions. Butter and sugar simmered to an amber glow and then cooled to crunchy deliciousness. Basically hardened caramel. I took traditional toffee up one notch by adding candy!
For some people, toffee is a main part of their holiday traditions. This Candy Toffee recipe changes the toffee game by throwing in an unexpected surprise, a butterfinger candy bar!
Who would have thought by adding one simple thing I would end up with a whole other delicious recipe?!
Although toffee is a simple recipe, many have trouble with the actual preparation. Butter and sugar will separate if not continually stirred.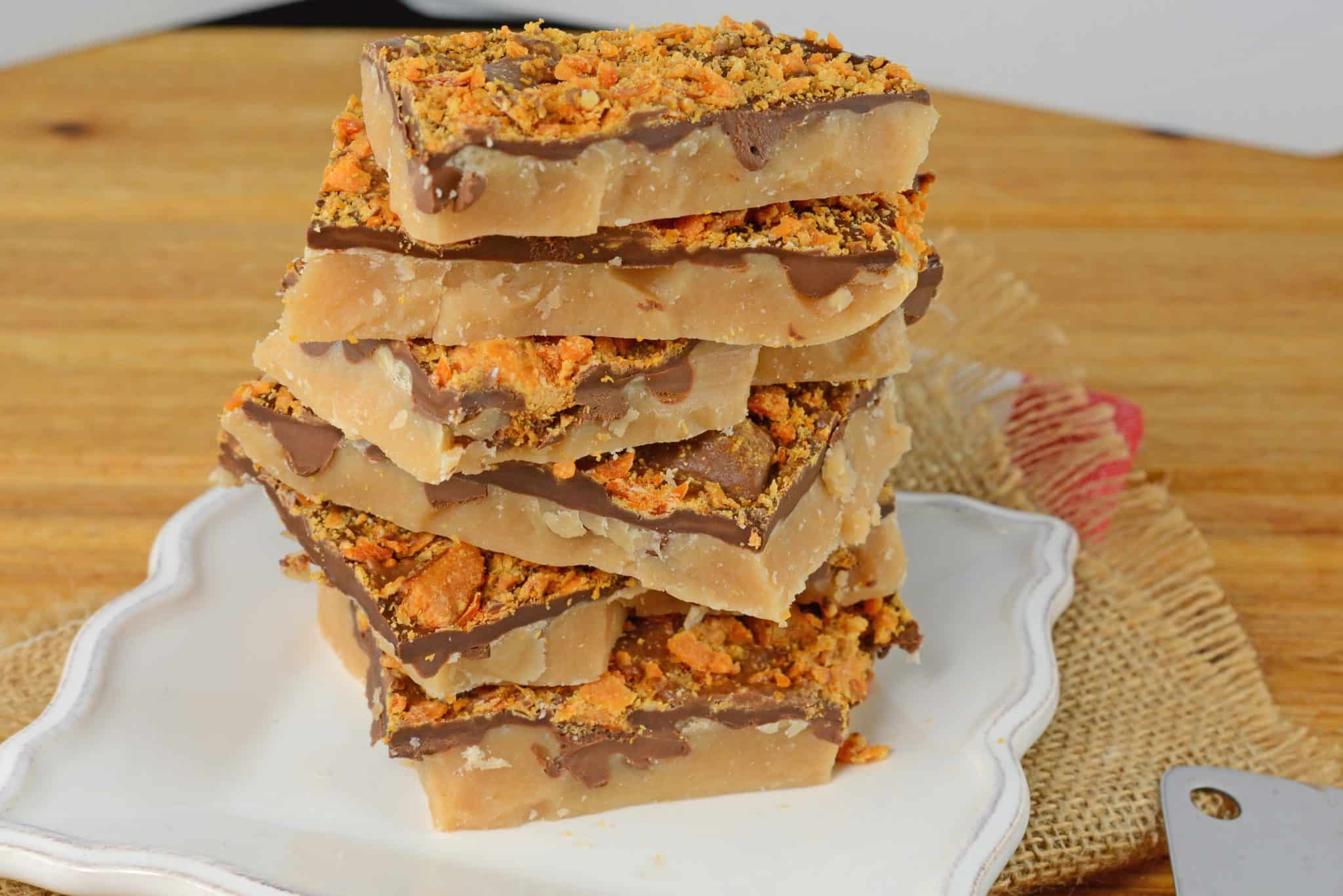 This process can take up 15-20 minutes. A pinch of salt with stabilize the mixture, but not to the point where stirring is not required.
Unlike caramel, that has a very distinct no stirring instruction. After some time, the butter will brown and the sugar will caramelize resulting in an amber color. A great tip to remember is to use a wooden spoon to prevent sticking or melting.
NESTLÉ® Butterfinger is toffee-like but actually made with peanuts (and sugar and butter, of course.) So really Candy Toffee is layered toffee, chocolate and more peanut toffee. Delicious!
You can use whatever NESTLÉ® Stand Up Bags you want like Crunch Bars or Raisinets. I got all of the ingredients I needed at Dollar General, including a Digiorno Pizza so I could focus on my baking and not dinner!
If you want more toffee, check out my Chocolate Bacon Saltine Toffee!
C
heck out some of these other easy sweet treats: