Bunny Butts make me giggle. Much like making Melted Snowman Cookies or Deviled Egg Chicks, I smiled and talked to these little bunny butts the entire time I made them.
So perfectly cute you almost don't want to eat them! But here I am again – it is Easter and I am making them.
Bunny Butt Cupcakes are the cutest Easter cupcakes you ever did see. They are SO easy that anyone can decorate them with just a few pre-made ingredients.
I've told my foodie friends before and I'll tell you again. I am the worst cupcake and cake decorator in the history of decorators.
Two-year-old children put me to shame. Seriously.
So I find ways to make cute baked goods, like these Bunny Butt cupcakes, they don't involve artistic ability, skill or even time. Using premade ingredients and just a few moments, they come together with ease.
I guess a few folks were offended by the name. I thought Bunny Butt Cupcakes were rather cute. Apparently people prefer things like "bunny tail cupcakes", not wanting the word butt in the their food. I guess they don't eat pork butt in their pulled pork either, huh?
All you need to make these adorable Easter cupcakes is a box of cake mix, your favorite cupcake liners, a few tubes of premade frosting, jelly beans and Circus peanut candy.
Yep, those adorable little thumper feet are just Circus peanut candy cut in half using kitchen shears. A few screw-on frosting tips for a rosy pink tail and foot pads and you are done.
If you've never had Circus peanuts, they are just marshmallows in a pale orange that look like peanuts. You use the smooth side for bunny feet and either eat or discard the rough, textured side.
I like to put "grass" around my bunnies, but this is easy using a star tip and green frosting. Then dot with jelly beans for a full spring feel and you are done!
This recipe is not mind blowing by any means; maybe it isn't even a recipe- more of an "idea". I tackled this project on the same day I made Cadbury Egg Cupcakes and therefore used the same shortcuts: boxed cake mix and canned frosting. Feel free to use your own favorite recipes or make brown (chocolate) bunnies.
Happy spring!
Check out a couple other simple decorating hacks:
CONNECT WITH SAVORY EXPERIMENTS!

Be sure to follow me on social media, so you never miss a post!

Facebook | Twitter | Youtube
Pinterest | Instagram

Get our FREE 8 Day E-Course on How to Be a Better Home Cook. Sign up HERE!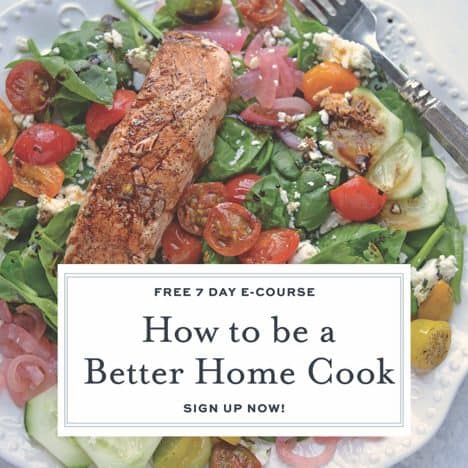 Bunny Butt Cupcakes
Bunny Butt Cupcakes are the cutest Easter cupcakes you ever did see. They are SO easy that anyone can decorate them with just a few pre-made ingredients.
Ingredients
1

box vanilla cake mix

and ingredients to prepare

1

can whipped vanilla frosting

1

tube pink frosting

1

tube black frosting

4

tubes green frosting

Screw on tips for frosting

star and thin circle tip

16

Circus Peanut candies

Assorted Jelly beans
Instructions
Prepare cupcakes according to package directions. This should yield 24 cupcakes. Allow to fully cool.

My baking assistant (Jennifer) and I felt that there should be more grass to bunny butts, however you can make them in whatever ratio you like. Start by dividing out the "grass" cakes and the "bunny butt" cakes.

Using the plain vanilla frosting, generously cover the tops of the "bunny butts". Allow to set in the fridge for just a couple of minutes.

Meanwhile cut Circus Peanuts in half length wise. This should leave you with a "figure 8" shape. Discard (or eat) the side with the "peanut" indentations. Press the cut side into the edges of the cupcake with the smooth side facing up.

Using black frosting and the small circle tip (usually used for writing), pipe out the pads of the bunny feet.

Using the star tip attached to the pink frosting, pipe out a bunny tail on the opposite side. I went back with a fork, using the tines to spruce up the bunny fur a little.

Place in the refrigerator to set while you prepare the "grass" cupcakes.

Using the star or leaf tip (I did half and half, but you can't really tell the difference) pipe out the grass. Decorate with jelly beans to represent Easter eggs.

Arrange on serving platter so it looks like the bunnies have their heads stuck in the ground. Enjoy!

If you've tried these, come back and let us know how they are!
Nutrition
Calories:
177
kcal
|
Carbohydrates:
21
g
|
Sodium:
160
mg
|
Potassium:
10
mg
|
Sugar:
12
g
|
Calcium:
45
mg
|
Iron:
0.5
mg