Bunny Butts make me giggle. Much like making Melted Snowman Cookies or Deviled Egg Chicks, I smiled and talked to these little bunny bums the entire time I made them.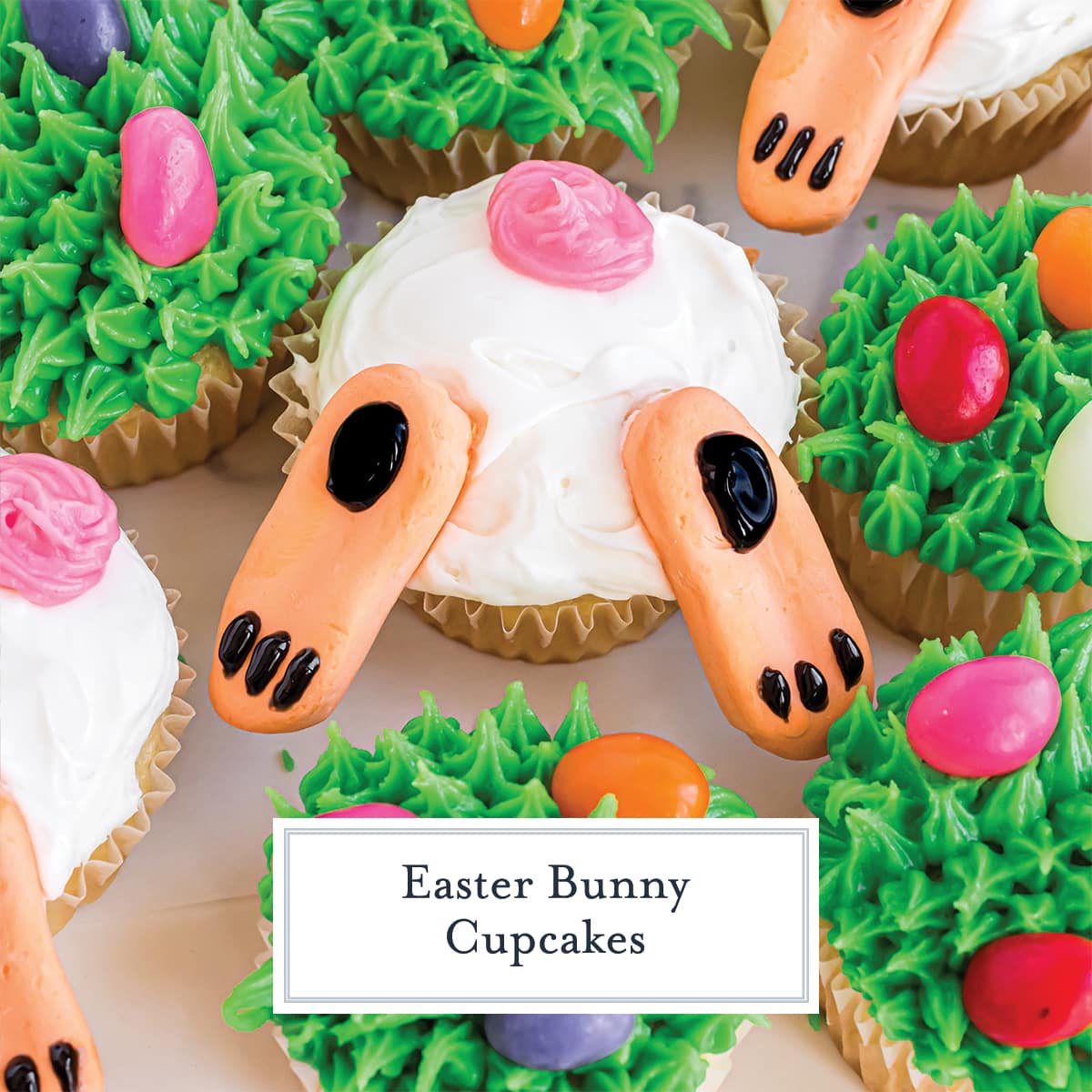 So perfectly cute you almost don't want to eat them! But here I am again – making the cutest Easter cupcakes you ever did see.
And I will eat them, cause I have zero self control when it comes to cupcakes. Who are we kidding?
Easter Cupcakes
I've told my foodie friends before and I'll tell you again: I am the worst cupcake and cake decorator in the history of decorators. Two-year-old children put me to shame. Seriously.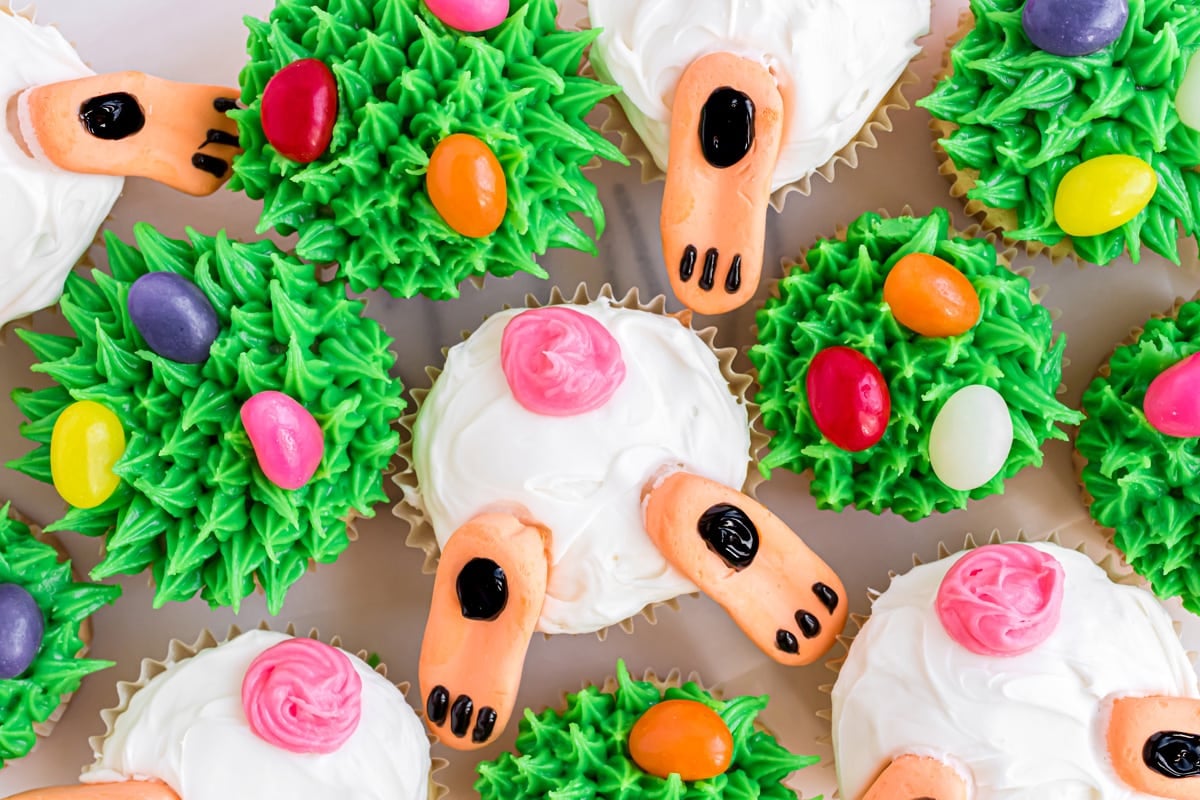 So I find ways to make cute baked goods that don't involve artistic ability, skill or even much time. Using premade ingredients and just a few moments, they come together with ease.
These adorable Bunny Butt Cupcakes, complete with lush jelly bean grasses, were the perfect addition to my Easter dessert display that also included Cadbury Egg Cupcakes and a Lemon Yogurt Pound Cake.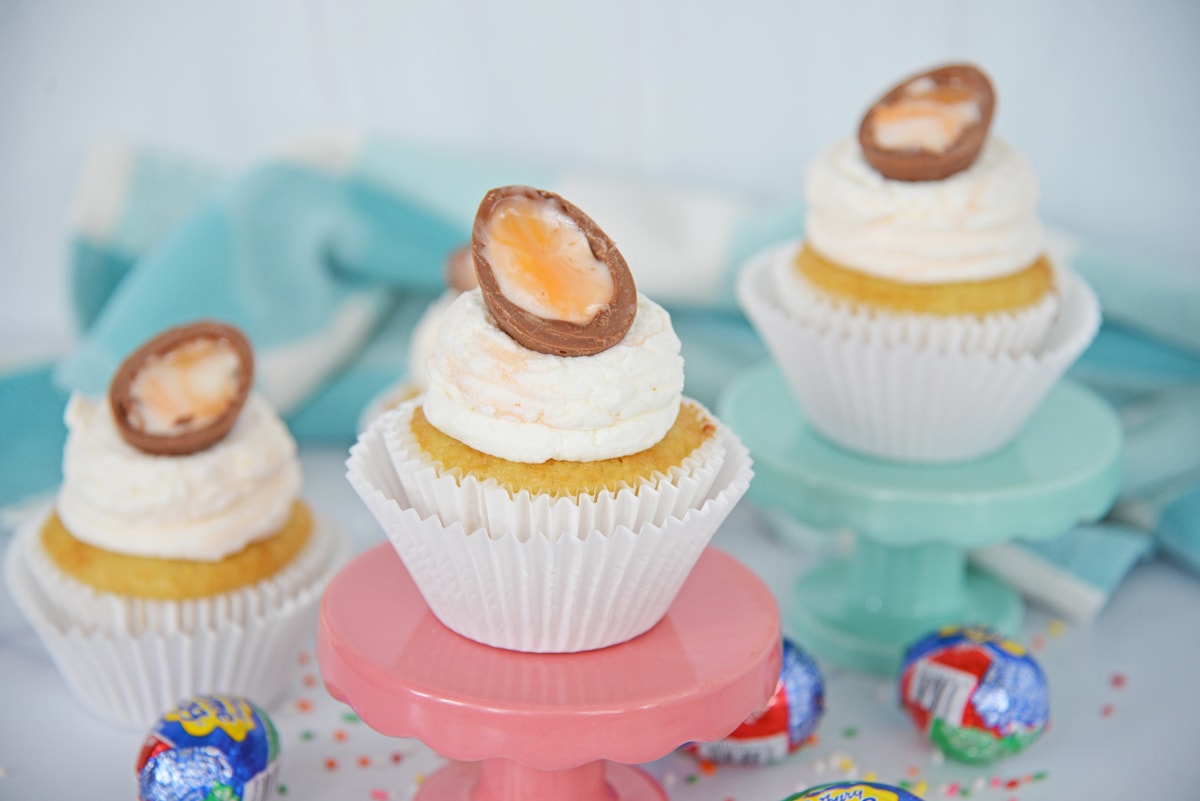 What You'll Need
All you need to make these bunny cupcakes are:
Box of cake mix and the ingredients to prepare it (eggs, oil & water)
Cupcake liners
Frosting tubes- black, pink and green
Tub of frosting- vanilla or chocolate
Circus peanut candy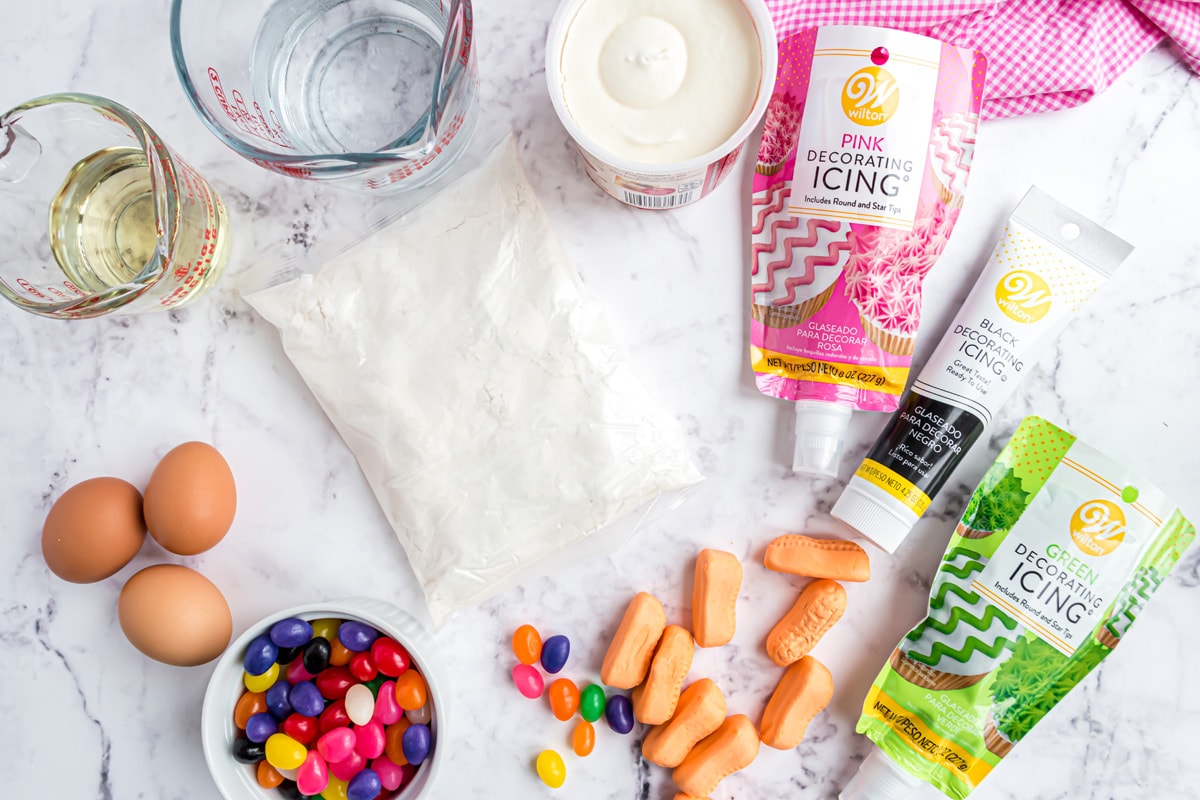 Start by preparing the cupcakes. Use whatever flavor floats your boat! I used vanilla frosting, but feel free to use chocolate for brown bunnies or a combo of the two. Slather it on using an offset spatula.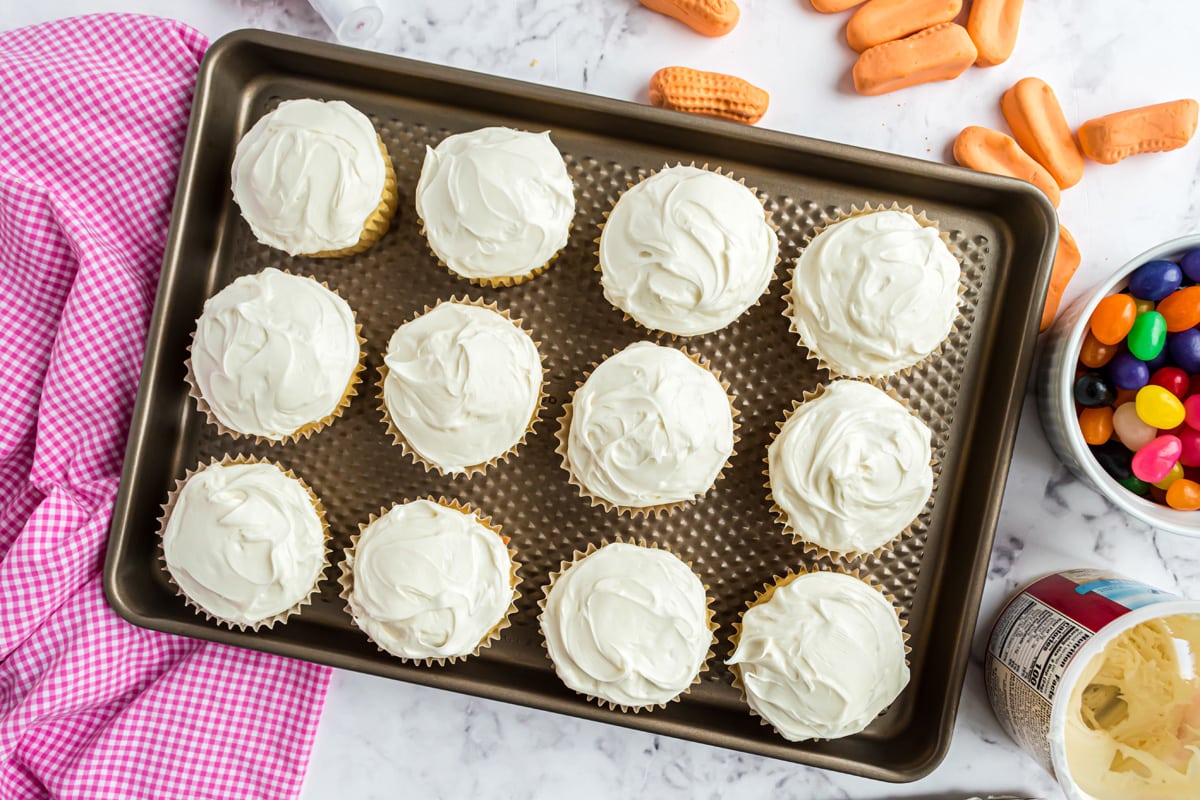 How To Make Bunny Feet for Cupcakes
Yep, those adorable little thumper feet are just Circus peanut candy cut in half using kitchen shears.
If you've never had Circus peanuts, they are just marshmallows in a pale orange that look like peanuts, but oddly enough, they taste like bananas.
Use the smooth side for bunny feet and either eat or discard the rough, textured side.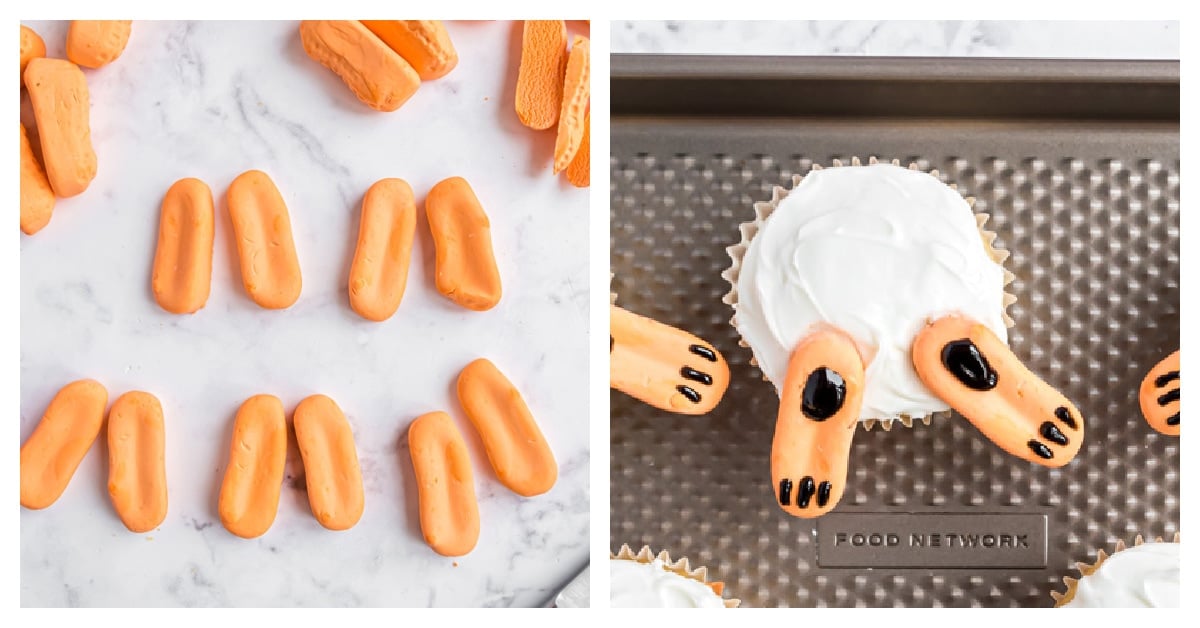 Use black frosting to make the center pads and three little lines for the toes. Secure two to the bottom of each cupcake, pressing firmly into the frosting.
If you have trouble getting them to stick (Circus peanuts are oddly heavy), break a small toothpick in half sticking one end into the foot and securing the other in the cupcake. Just warn your diners they are in there before taking a big ole bite!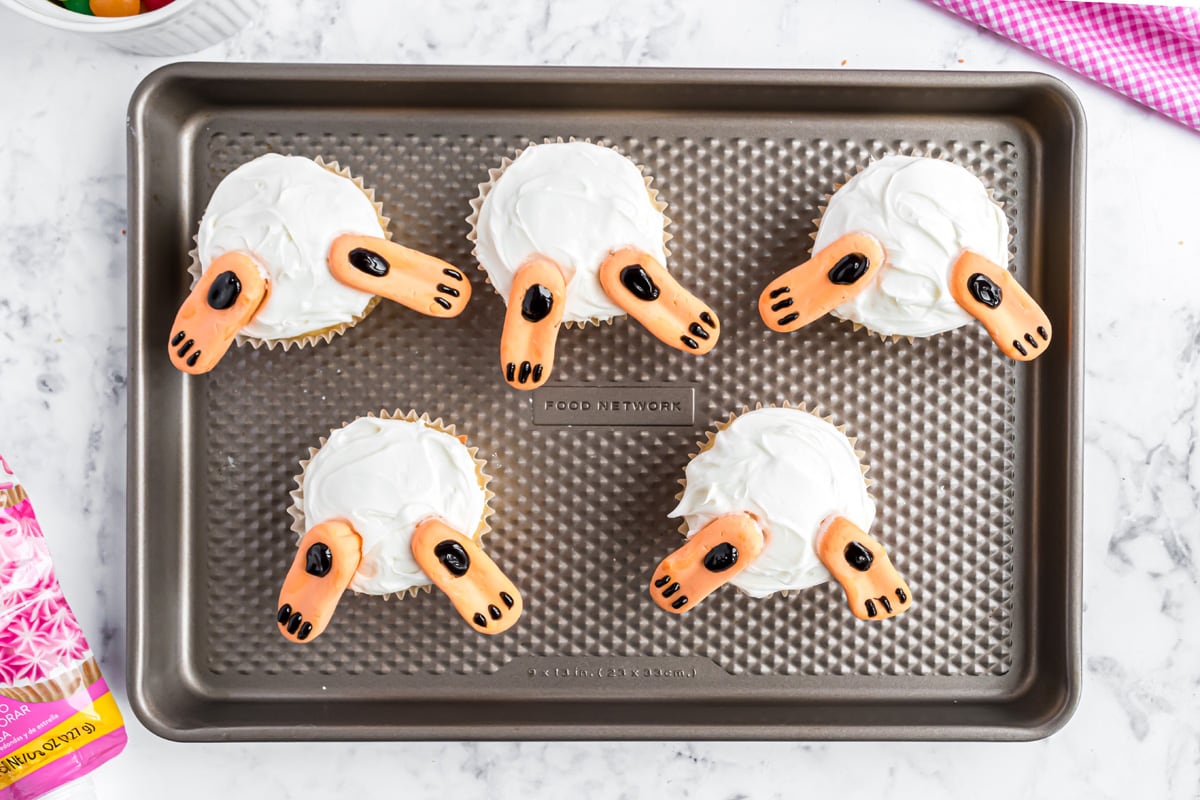 How to Make the Bunny Tail
Place a large dollop of frosting towards the top center of the cupcake. You can use a rose tip or even a star tip for this.
If you don't have any frosting tips, no worries, just dollop it on there and use the tines from a fork to "fluff it up".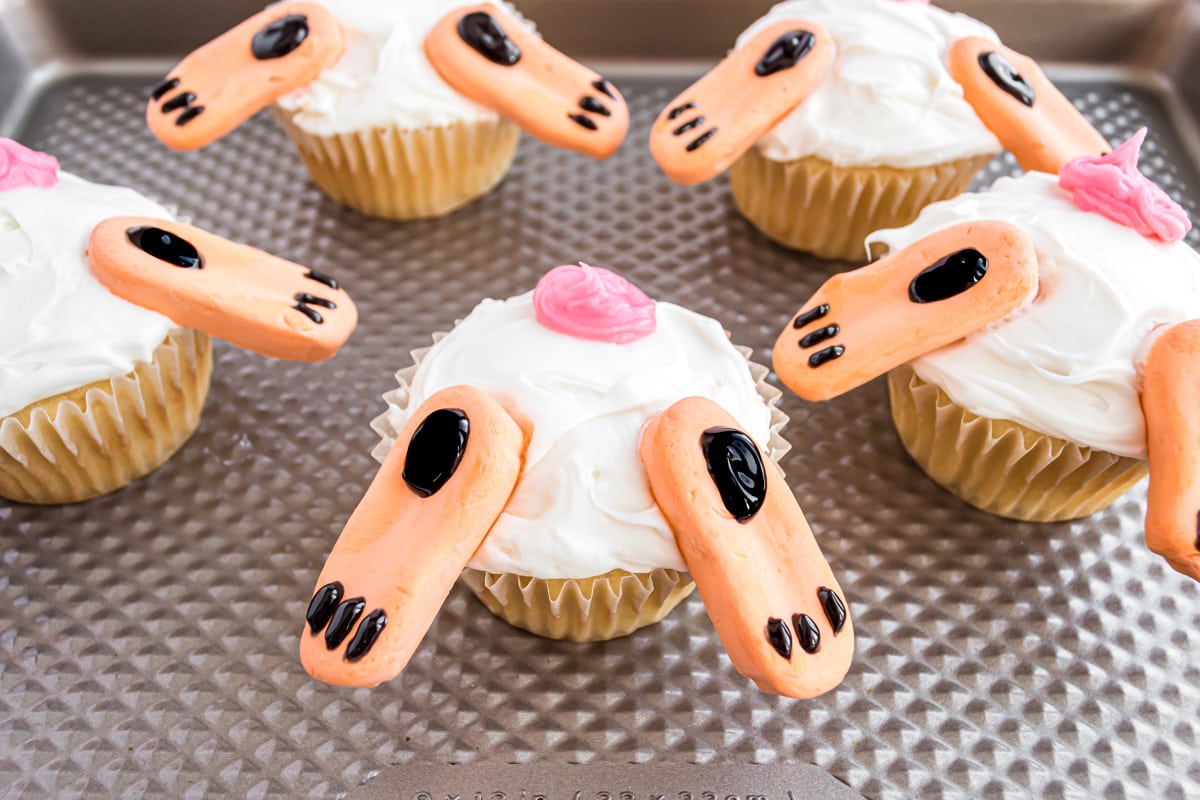 Bunny Grass
You can't really get the full effect of a bunny bum sticking straight up at you without grass surrounding it.
And what else would Easter grass be surrounded by other than Jelly beans?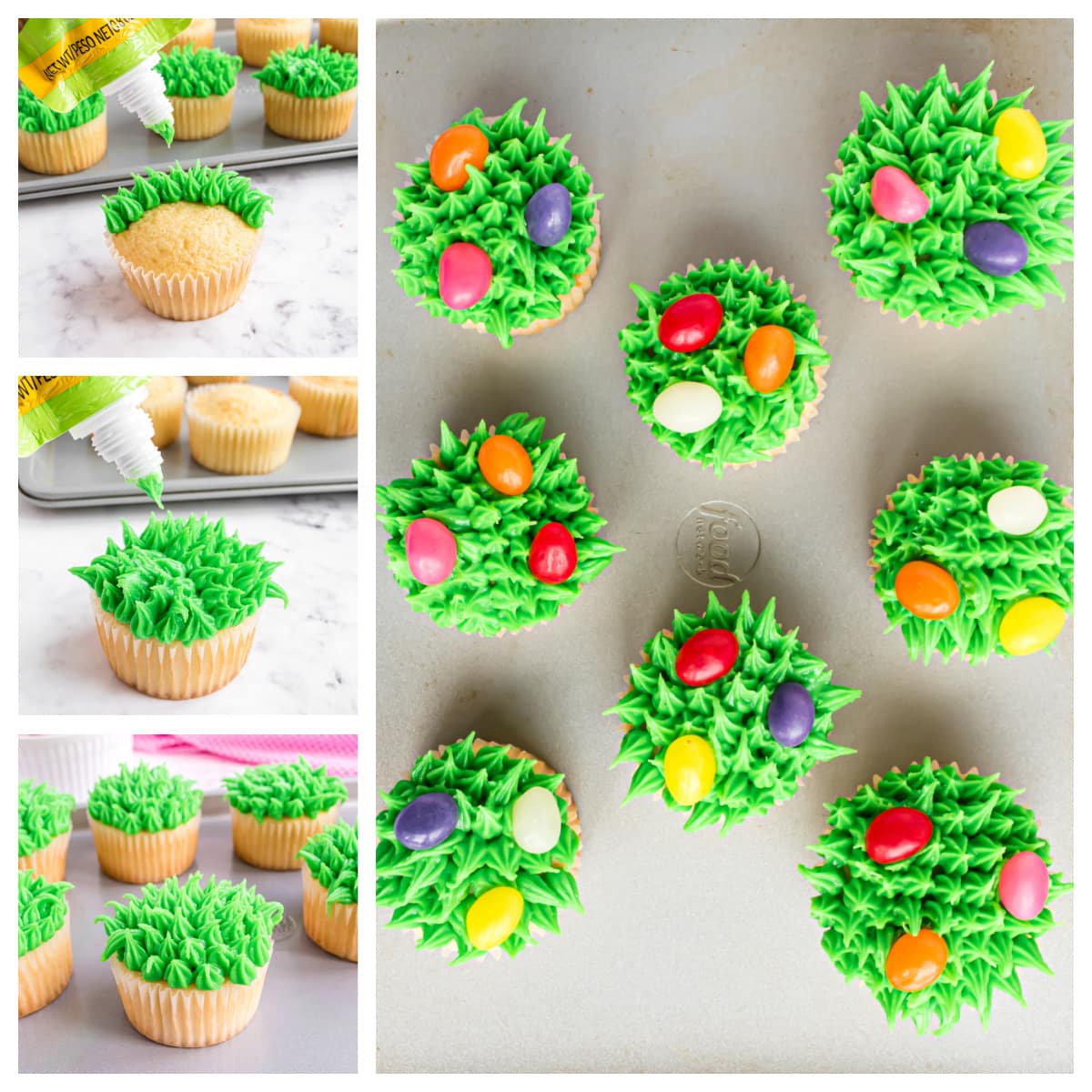 I used a star tip for the green grass, but even if you just used an offset knife and slathered it in, then placed your Jelly Beans, you'd be all good.
Flaked coconut tinted green with a drop or two of food coloring also does the trick easily. I just happen to not be a fan of coconut.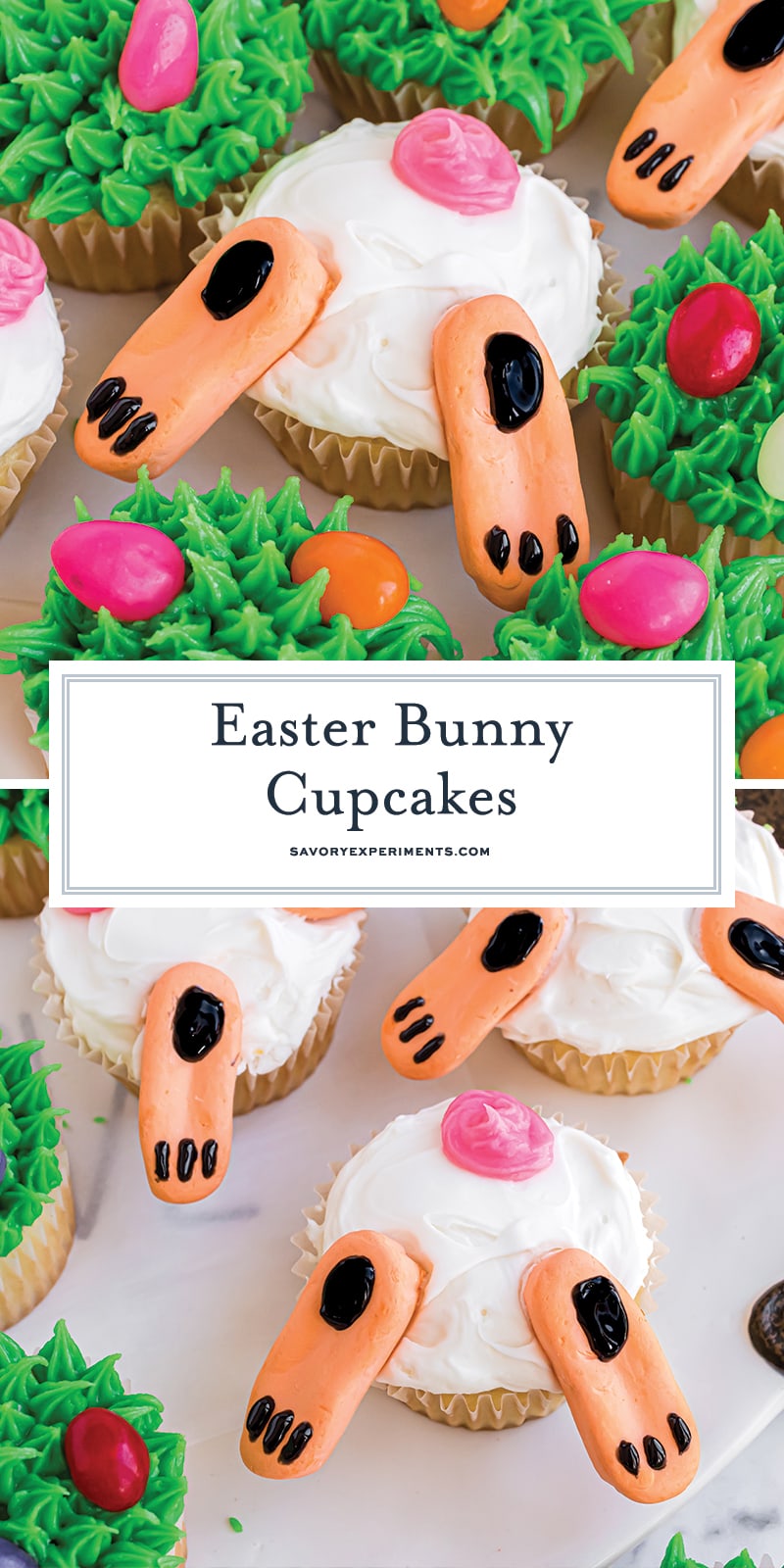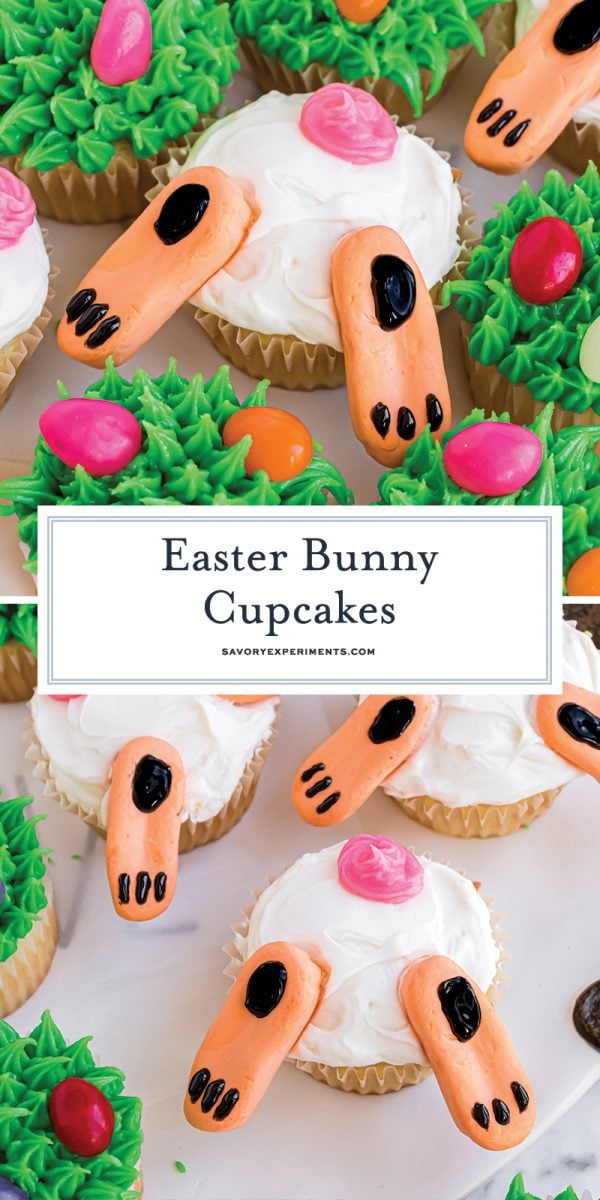 More Easter Desserts: