This Bacon Avocado Grilled Cheese Sandwich is a delicious mouth watering experience. With every bite you get melty cheese, crispy and salty bacon, and cool guacamole.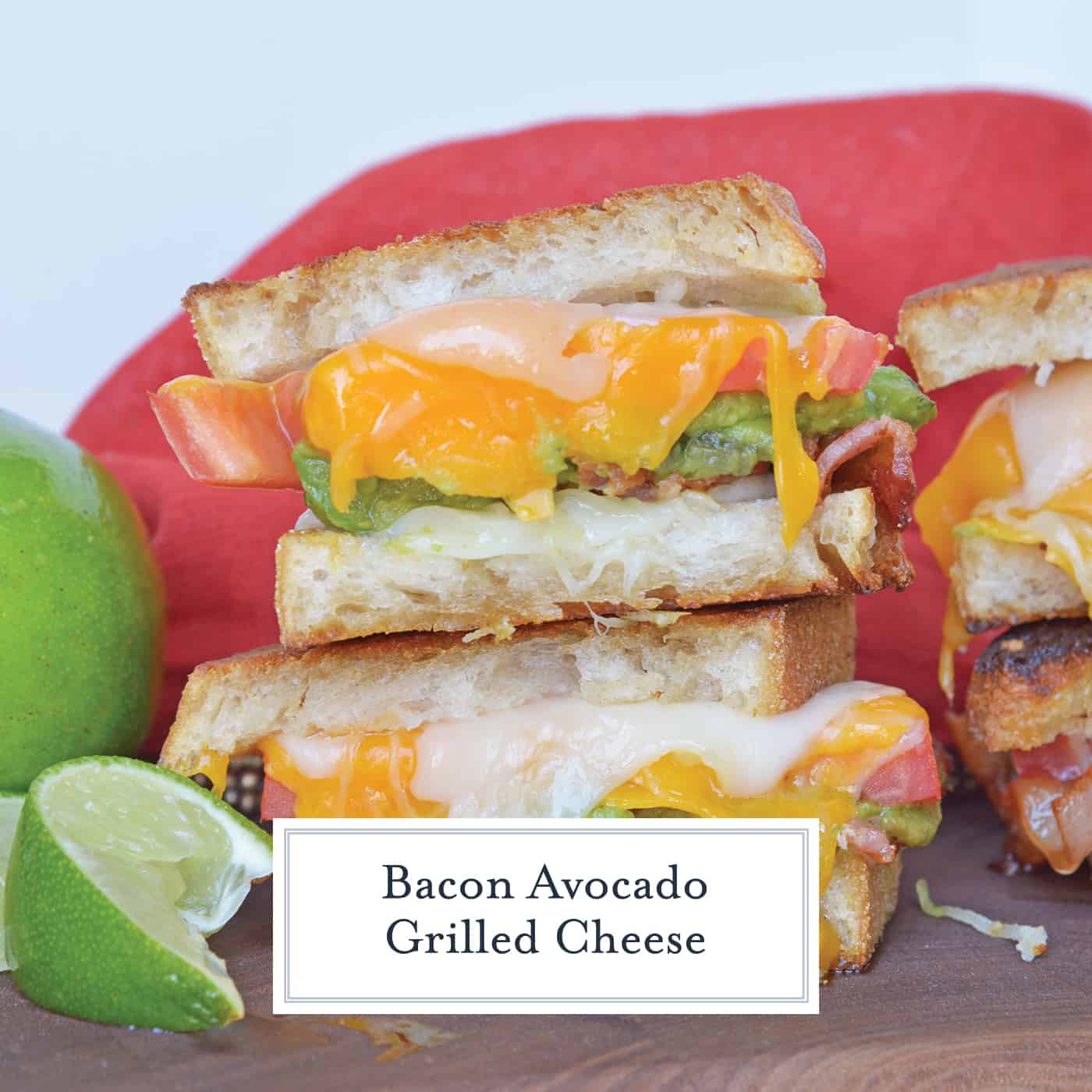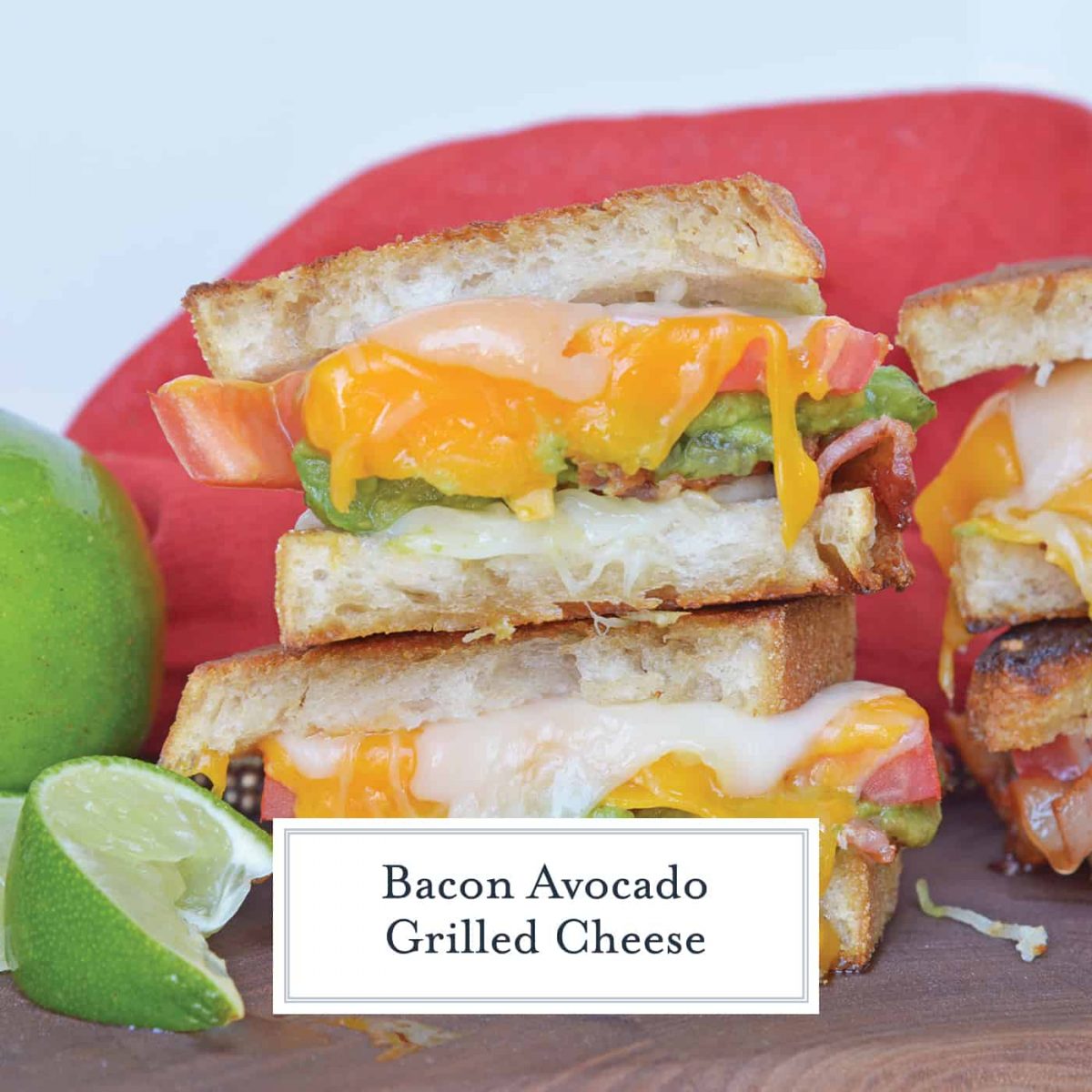 Bacon Avocado Grilled Cheese Sandwiches are made from a three cheese blend along with zesty guacamole, lime, and bacon, for out of this world sandwich experience!
I learned a new technique for building grilled cheese sandwiches in my last Fine Cooking magazine. It entails preparing the cheese in the traditional fashion, but then opening it up to add the remaining cold ingredients. With so many types of sandwiches out there, I'm always down to find new flavor combos and techniques.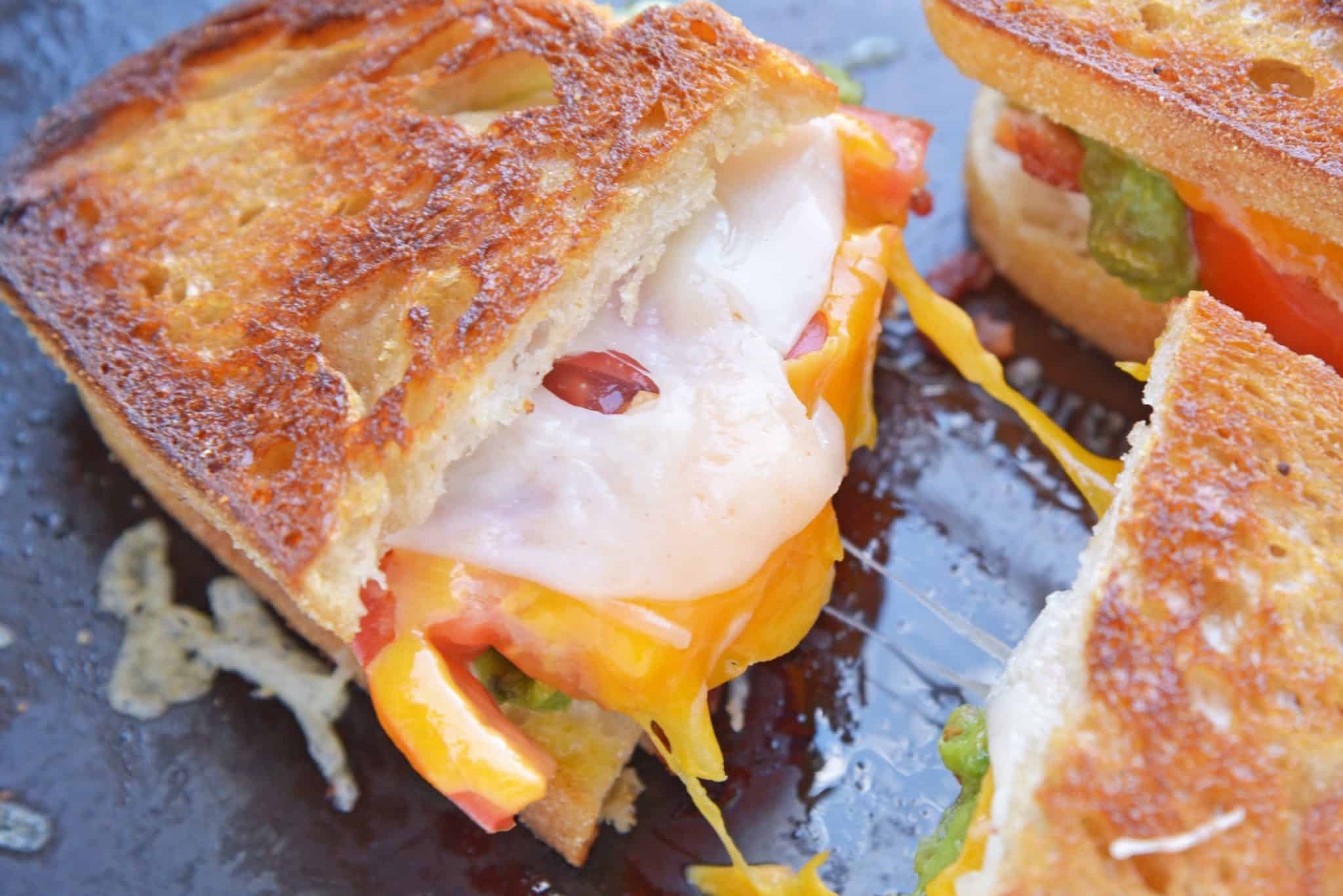 Not only do you get taste and texture variation, but temperture too. It brings a whole new element to boring, old grilled cheese.
Cool, cold guacamole with acidic and biting lime juice, salty bacon and ooey gooey savory cheese will be a party in your mouth. I used a hearty sourdough bread and highly recommend it.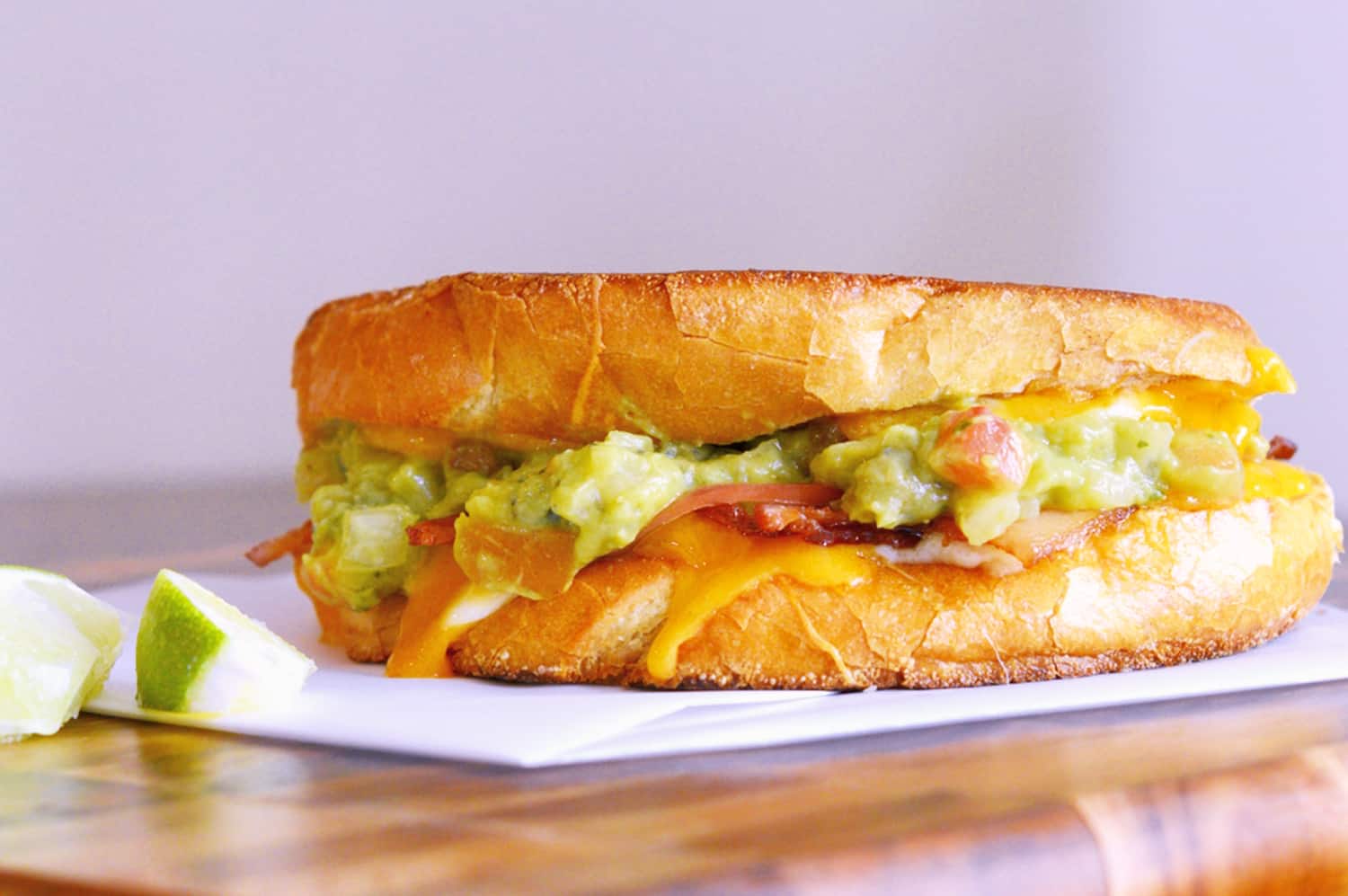 However, if you choose a different type, make sure it is hearty enough and can handle a lot of heavy ingredients without falling apart because Bacon Avocado Grilled Cheese Sandwiches need a lot of support!
To make a quick sandwich, buy store bought guacamole or use one of my homemade guacamole recipes. Bacon is optional, however if you omit, add extra salt to the guacamole to make up for it. Be careful… these Bacon Avocado Grilled Cheese Sandwiches are about to become your new food obsession!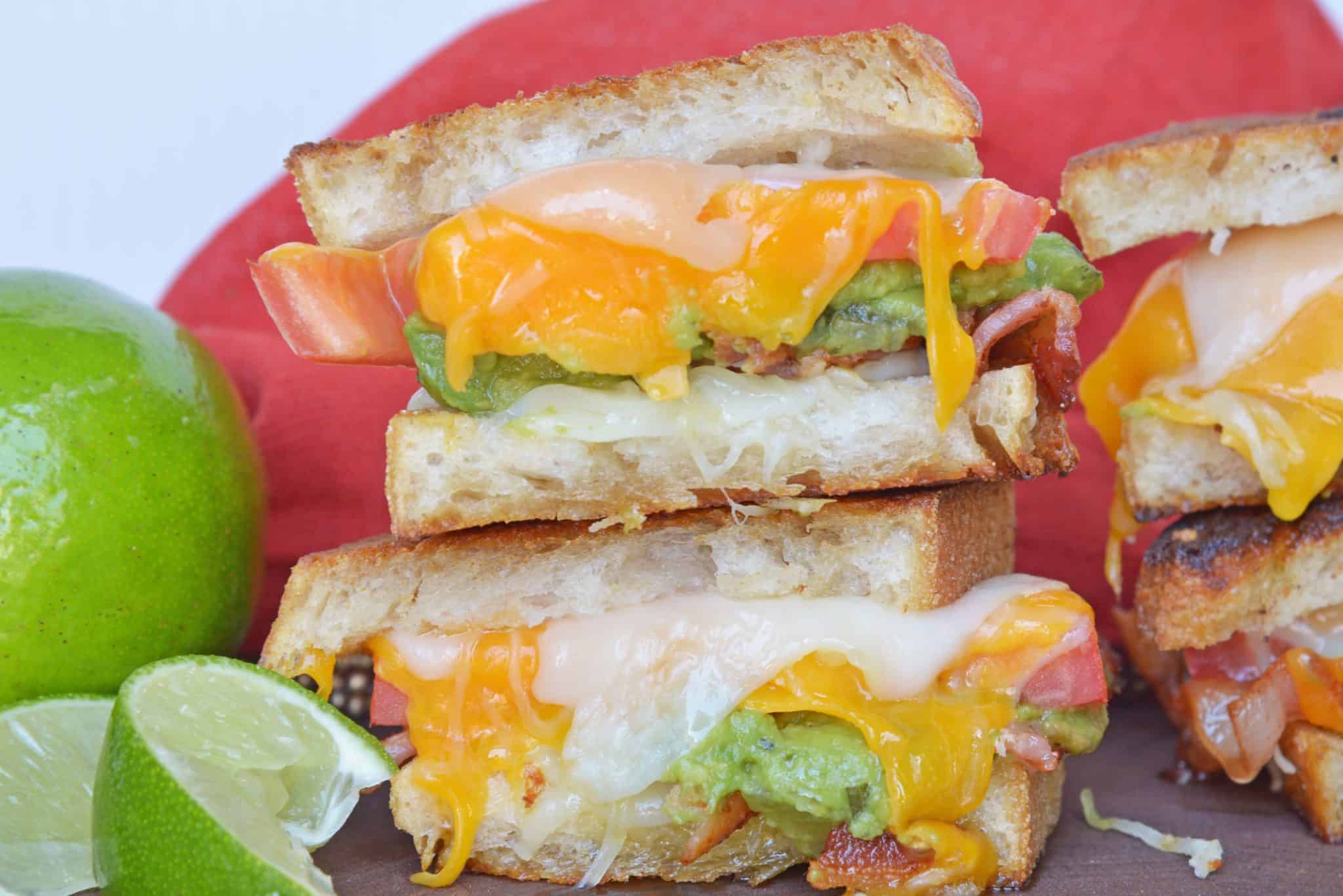 You can also use your own blend of cheese or just one cheese. I use the trifecta of best cheese for grilled cheese sandwiches: sharp cheddar, provolone and gruyere.
A big tip for making grilled cheese is to not be stingy with your butter. Butter is very important for making a nicely browned and crunchy outside to your sandwich! But watch closely, as it also has the tendency to burn.

If you loved this grilled cheese recipe, check out these easy sandwich recipes: