Who else loves fresh cherries?! Cherry season is one of my favorite times of the year and this Fresh Cherry Sauce ranks pretty high on my list of fresh cherry recipes!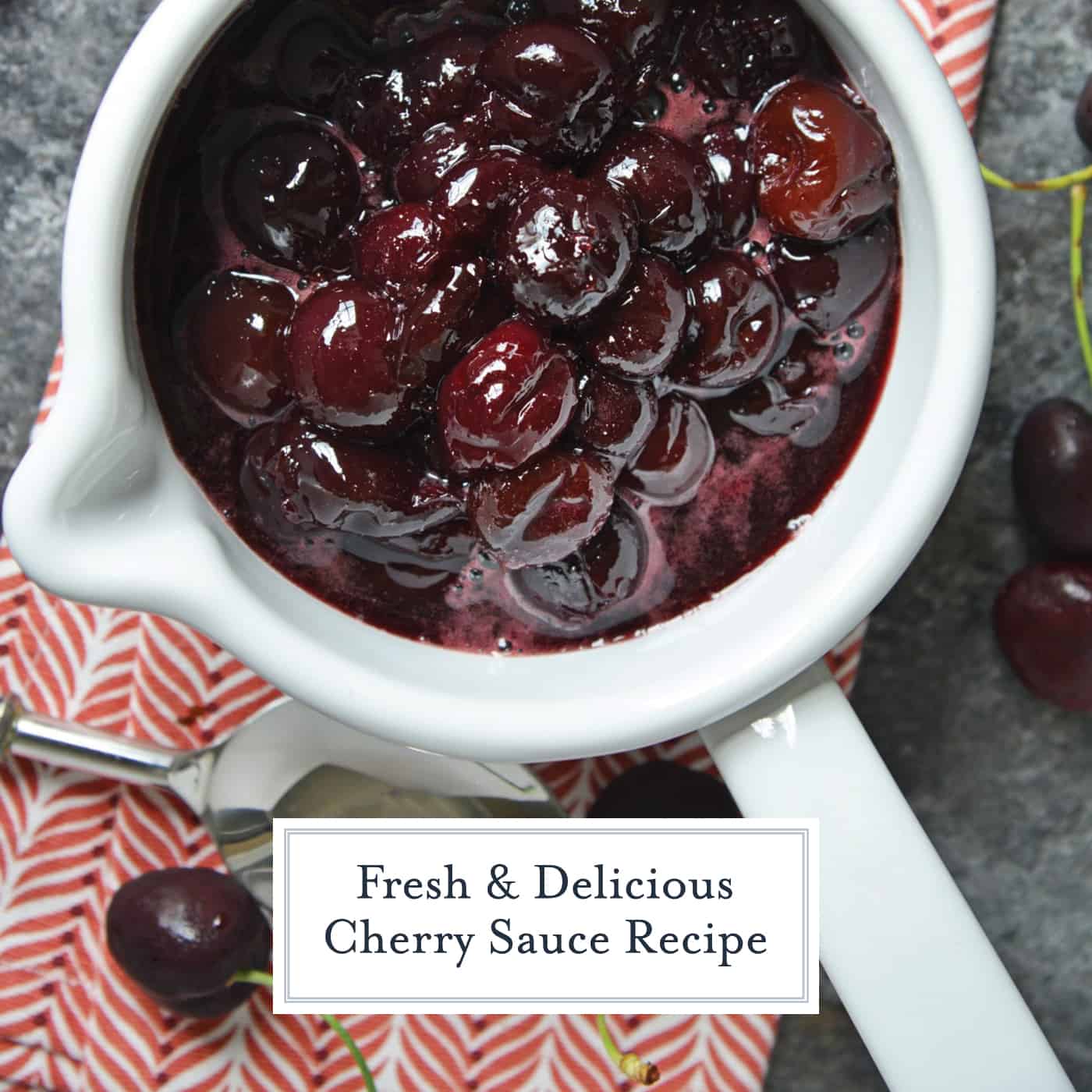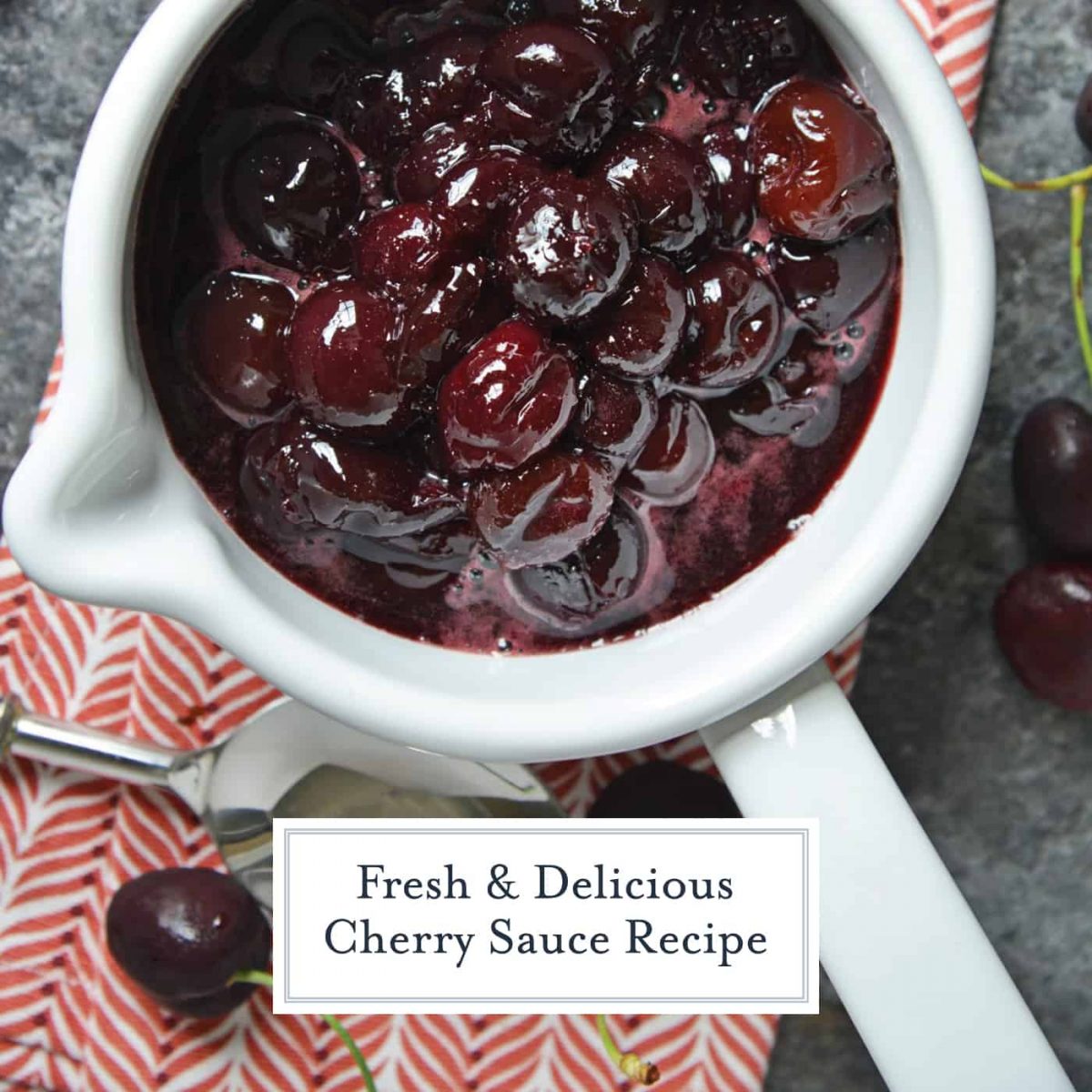 Fresh Cherry Sauce is a delicious topping for desserts like ice cream sundaes, pound cake and more. A great way to use fresh cherries!
Here are two things you might not know about me.
ONE. I love fresh cherries. Cherry season means I spend way too much money and can eat a pound a day. I know, it's kinda scary. But cherry season is so short and fresh cherries are do darn good! In fact, I have trouble even making fresh cherry recipes, because I eat so many while I'm making them!

TWO. I also love 80's music. So I can't eat cherries or make a cherry recipe without singing Warrant's Cherry Pie in my head. Over. And over. And over again.
Which means that as I was making this fresh cherry sauce recipe, I started with more than 3 cups of cherries and sang Cherry Pie more times than I can count. It also means that a lot of fresh cherry recipes get made in my house, though this cherry sauce is one of my favorites.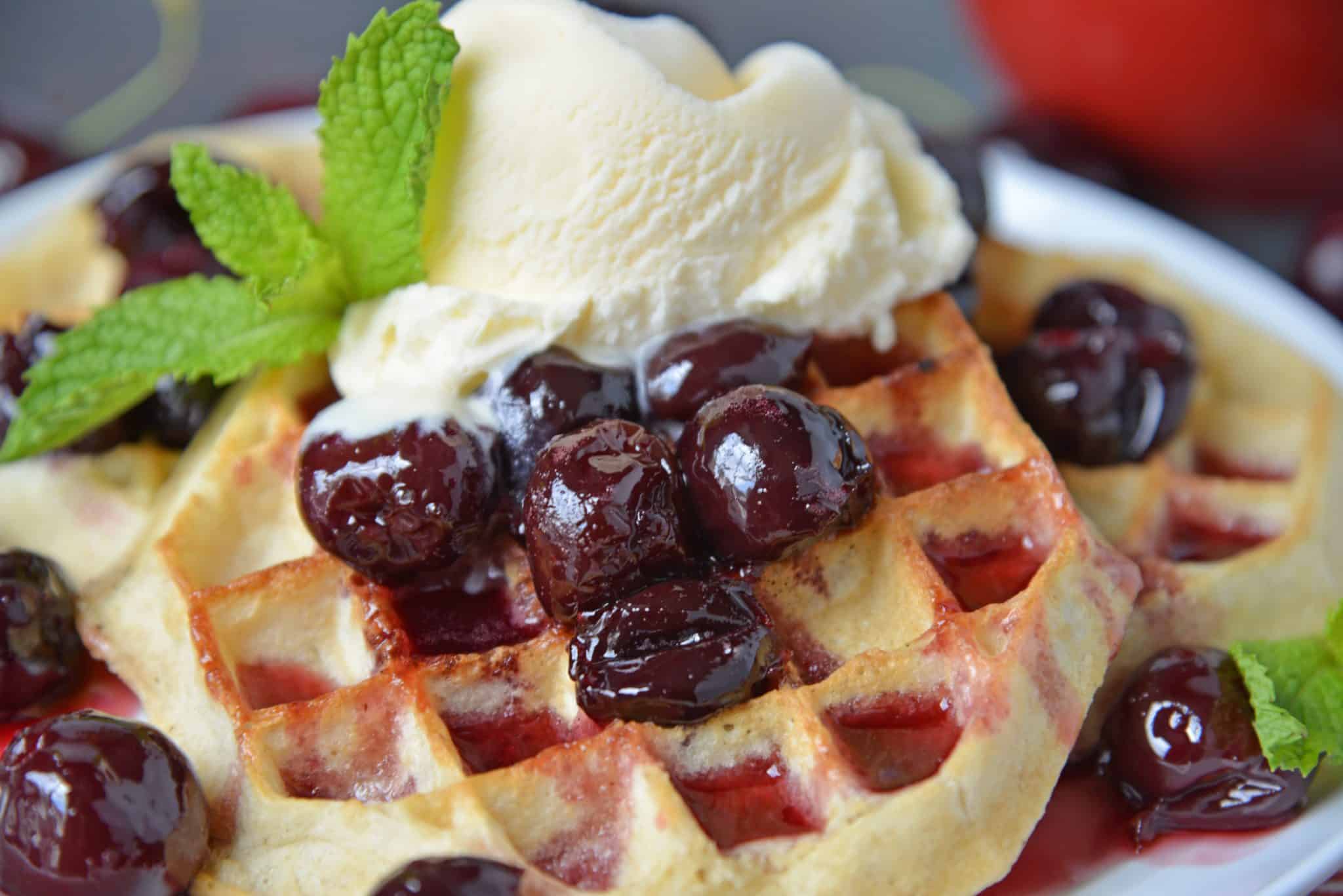 Cherry sauce is typically considered a topping for desserts. I love adding this to my ice cream sundaes, though you could also serve it with other desserts, like vanilla pound cake.
But I also use cherry sauce on delicious savory dishes, like pork. Add a few sprigs of rosemary or thyme and ladle it over pork or chicken.
While you technically can use frozen cherries for this recipe, I recommend using fresh cherries if you can! Clearly there is no way around this during the winter months and I'd rather have frozen cherries than no cherries at all.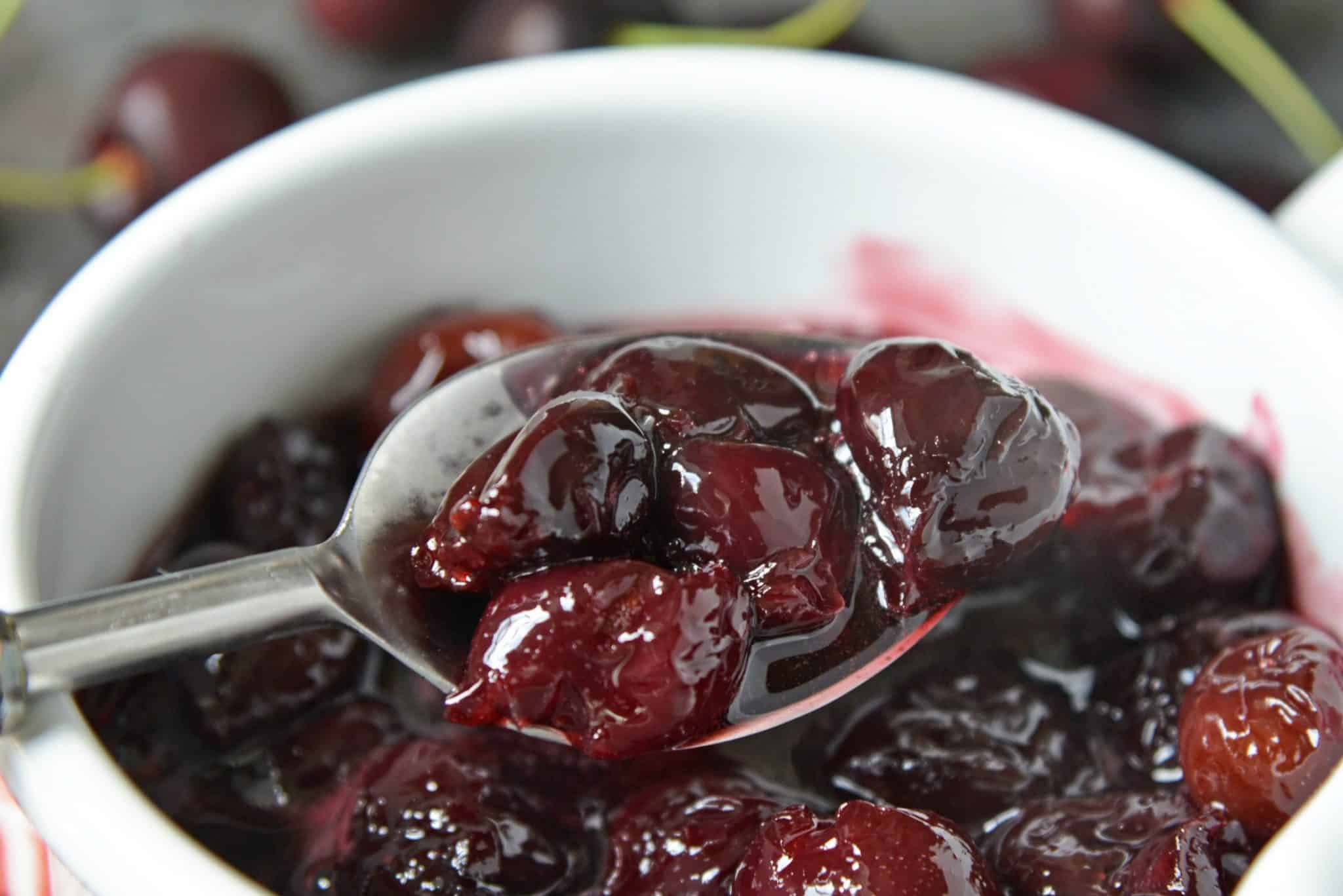 If you want to make this cherry sauce recipe without cornstarch, you can substitute arrowroot in the same amount.
You can also make this into a spiked cherry sauce by adding just a tablespoon or two of brandy or Grand Marnier. The alcohol will not have time to burn off, so this is not appropriate to serve to children, non-drinkers or women who are pregnant.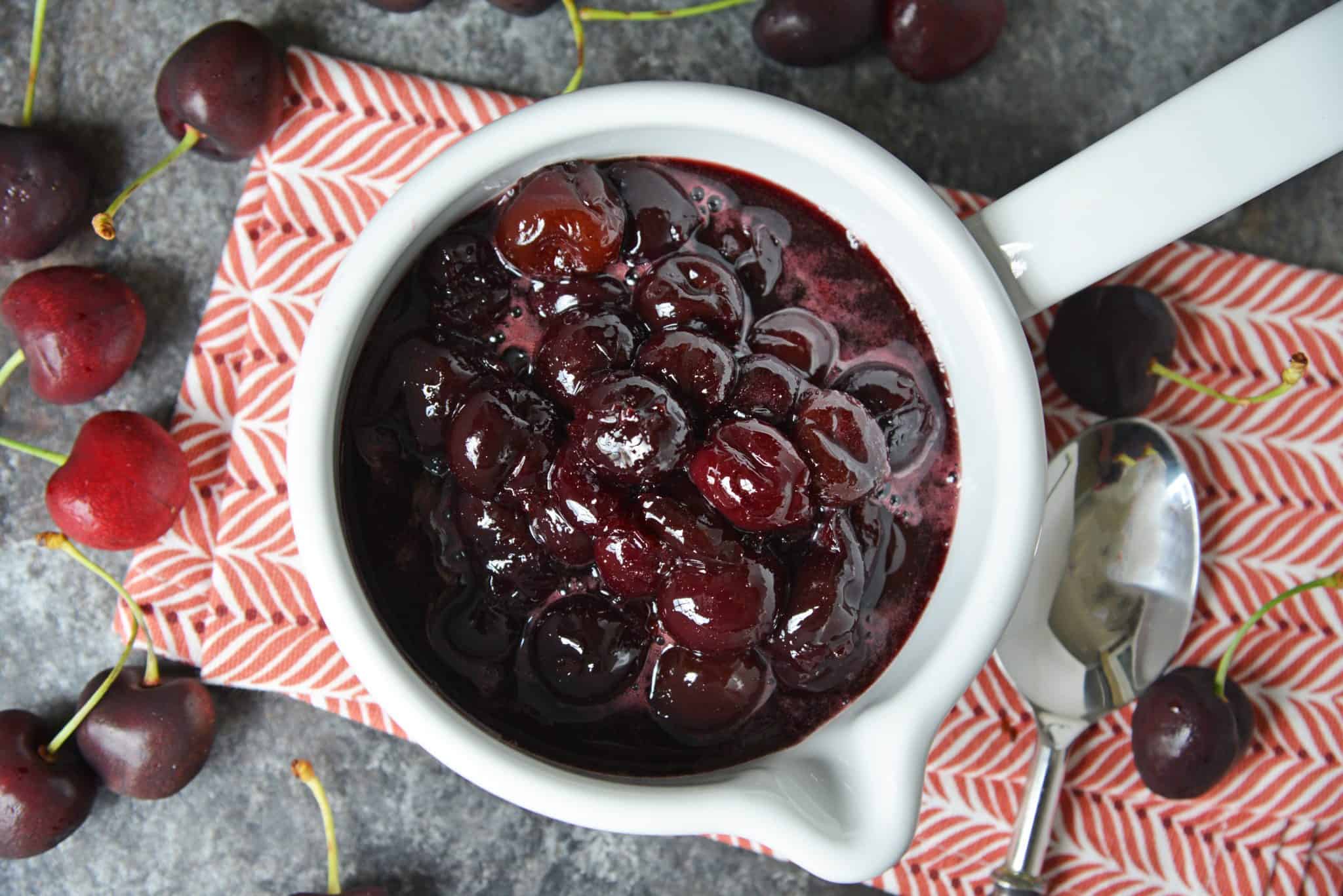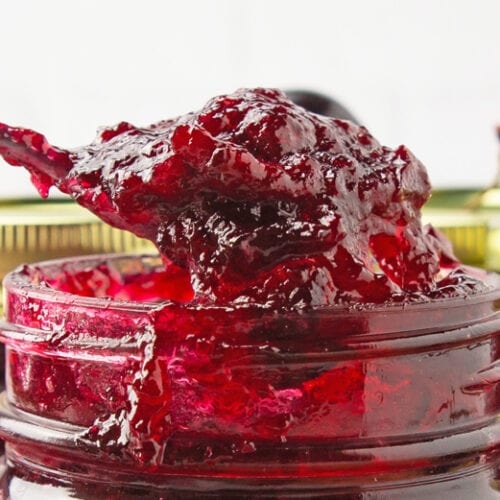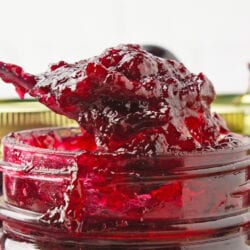 Homemade Cherry Jam
Whether you're a seasoned pro or learning how to make homemade jam, this cherry jam recipe is easy and addictive. With canning instructions included you can whip up a batch and be enjoying a vanilla infused sweet cherry jam in 45 minutes.
View this recipe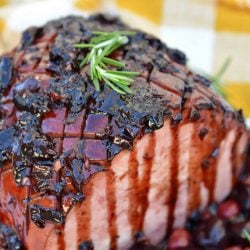 Balsamic Cherry Ham Glaze
Balsamic Cherry Ham Glaze is an easy ham glaze for your Christmas ham or any baked ham throughout the year. Tart cherries, balsamic vinegar and brown sugar lend bold flavors.
View this recipe
Tools for making Fresh Cherry Sauce:
Cherry Pitter– I used to think this was an excessive gadget I didn't need. I was wrong.
Heavy Bottom Sauce Pan– this will be one of your most used kitchen tools. Having something that is heavy bottom will distribute heat better and prevent burning whether you are using an electric or gas range.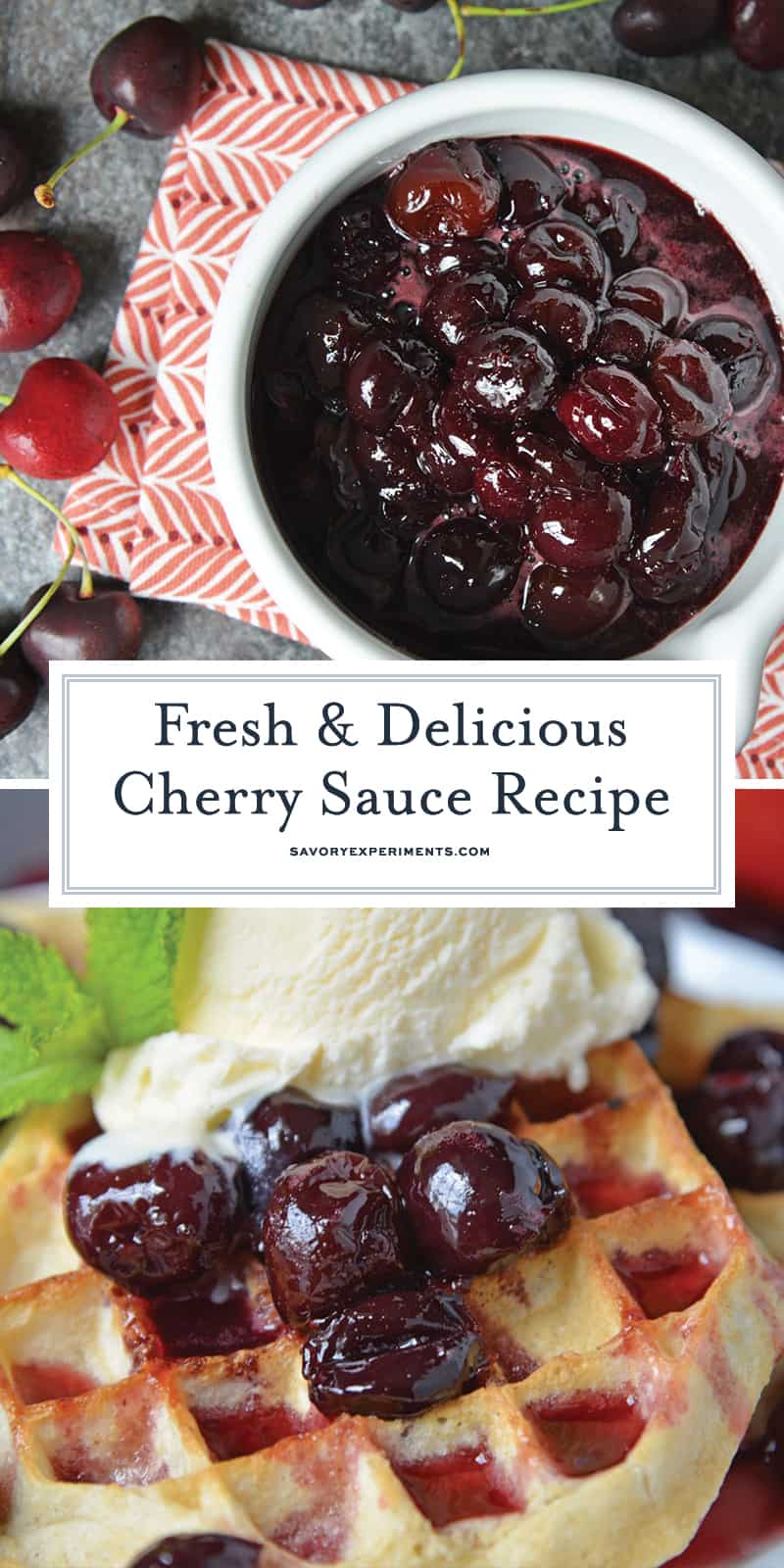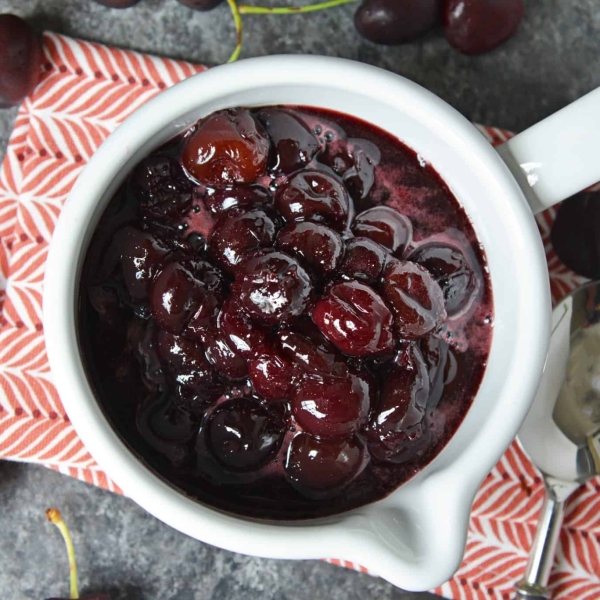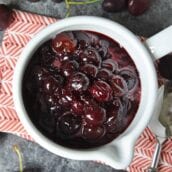 Fresh Cherry Sauce
This Fresh Cherry Sauce is a yummy way to use fresh cherries. Spoon over ice cream, cake, waffles and more!
Instructions
Heat cherries, sugar, lemon juice, fine sea salt and cornstarch in a heavy bottom sauce pan over medium heat.

Continue to simmer and stir until sauce starts to thicken and becomes sticky, approximately 15 minutes.

Remove from heat.

If adding liquor, stir in now.

If you try this recipe, make sure to come back and let us know how you enjoyed it!
Notes
*You can also use frozen cherries, but it may take slightly longer to simmer down to a sticky sauce. **Two tablespoons arrowroot can be substituted for cornstarch.
Nutrition
Calories:
159
kcal
,
Carbohydrates:
38
g
,
Sodium:
49
mg
,
Potassium:
167
mg
,
Fiber:
1
g
,
Sugar:
33
g
,
Vitamin A:
50
IU
,
Vitamin C:
6.3
mg
,
Calcium:
10
mg
,
Iron:
0.3
mg