Whether in a soup, served with chicken or covered in a creamy sauce, these 50+ Tortellini Recipes are sure to warm the hearts and bellies of the whole family!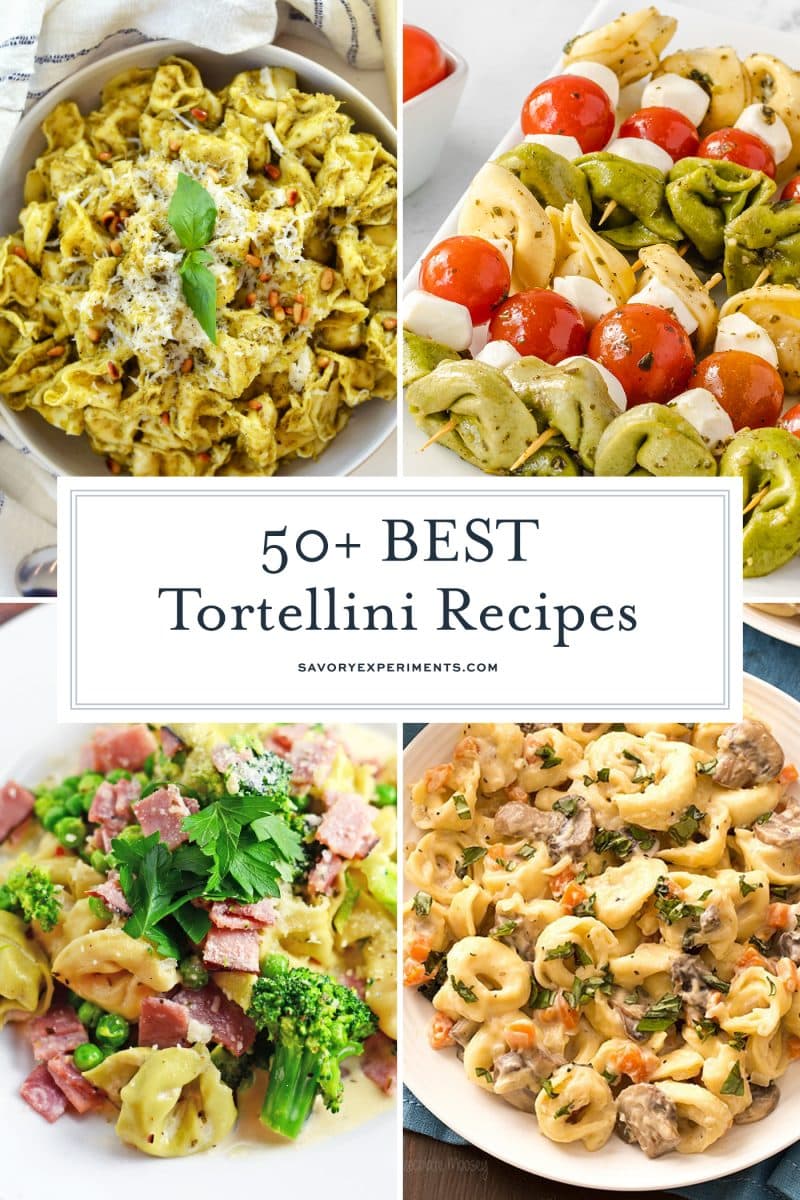 What is Tortellini Pasta?
First thing's first- let's talk tortellini! Tortellini is a stuffed, ring shaped pasta that comes from the Italian region of Emilia, which is near Florence and encompasses Bologna, Parma and Modena, other notable Italian food towns.
Cheese, meat and spinach are the most common items in stuffed tortellini. While these are the easiest to source, there are many other varieties and blends to make your creation unique.
How to Cook Tortellini
All of these tortellini recipes will have a different method of cooking the tortellini. However, this is a general rule that I follow. It really depends on if it is fresh, frozen or dried. Fresh tortellini will take only a few minutes and is basically heated through, plumped up and ready to go. It is easy to overcook, so watch it closely. It is done when it floats.
Frozen is in the middle and also fairly quick to cook, but will need a few more minutes to defrost before heating through. Dried will take the longest because it needs to fully absorb the water before softening. Even dried tortellini will only take 6-8 minutes because stuffed pastas cook quickly.
The only true way to know how to properly cook your tortellini is to follow the instructions on the package or, of course, follow the steps for the recipe you are making.