Lisbon is the capital city of Portugal and centrally located within the country making it the perfect place to start your journey. It is situated along the Tagus River which has historically been busy with trade throughout Europe. You'll still see tankers, but also cruise ships and personal yachts along the waterline.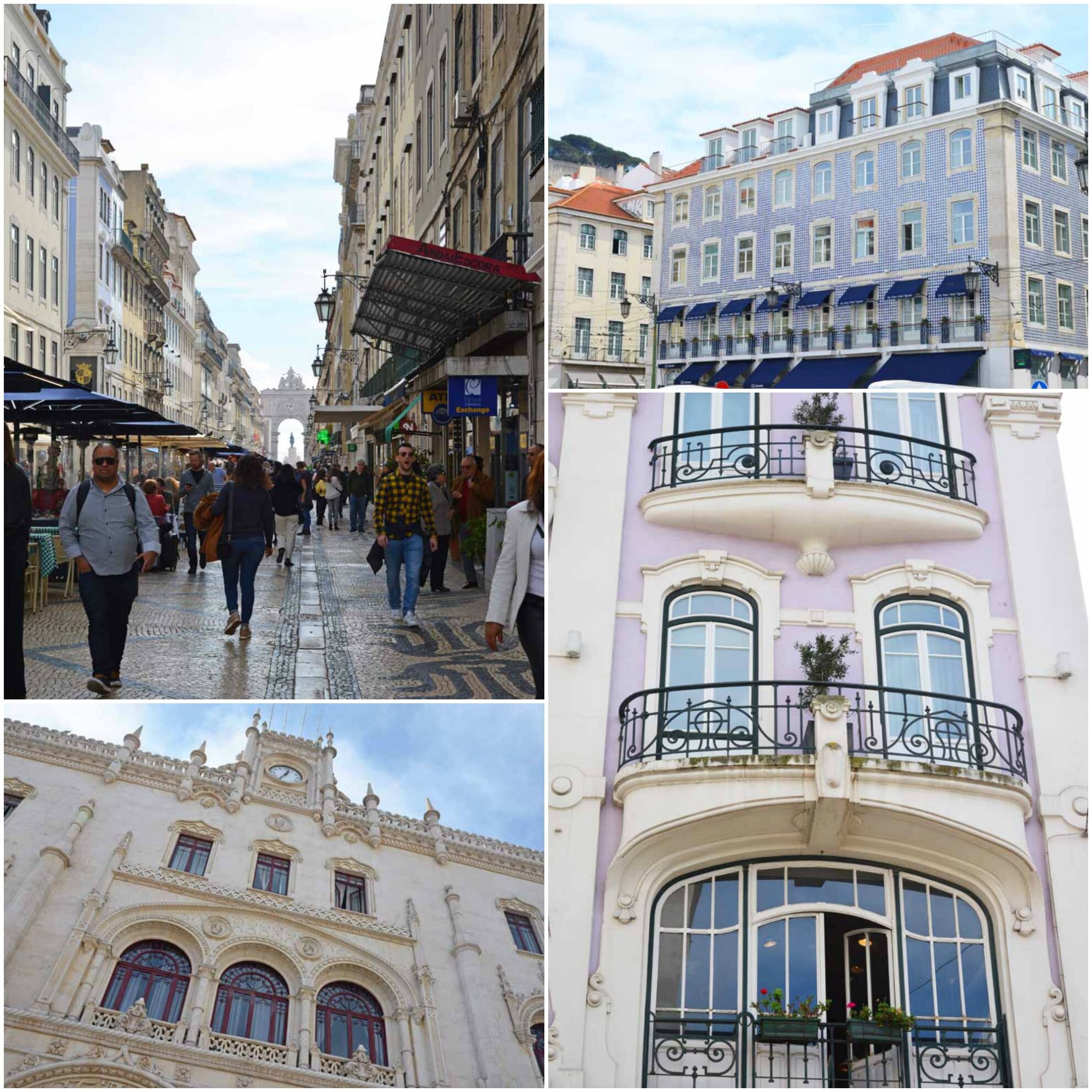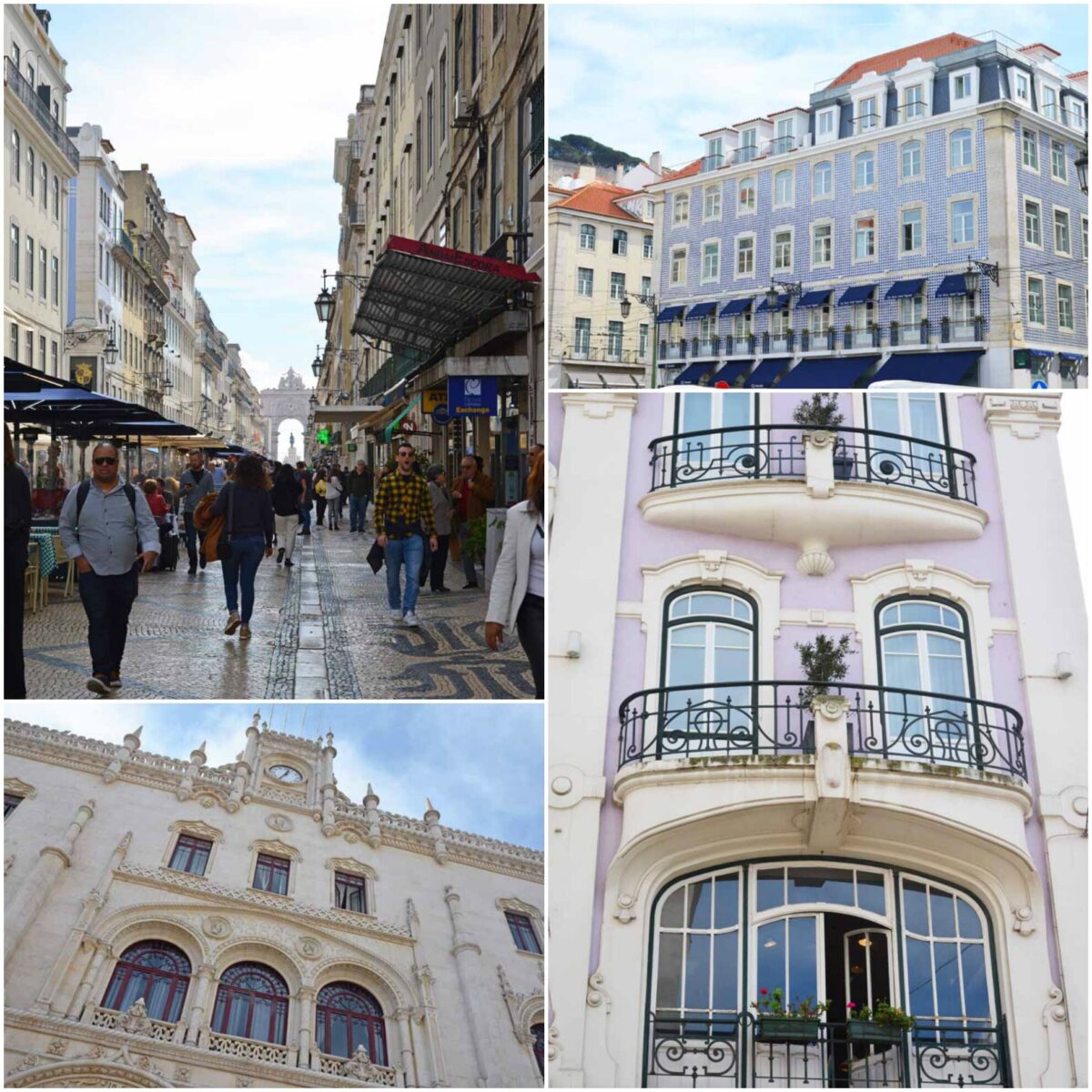 Lisbon is one of the oldest cities in the world dating back to the 8th century BC. It is believed to be the second oldest in Europe, with the oldest being Athens. Lisbon, due to its ideally located and protected harbor, has been inhabited by many cultures who wanted to own the port as their own.
Just strolling around town you'll see structures and ruins that are clearly Greek, Italian, French, Spanish and Moorish. Before you get started on your adventures, it is important to note that national attractions and museums are closed on Monday. This is an excellent day to take a day trip to Sintra, Cascais, Évora or Fátima.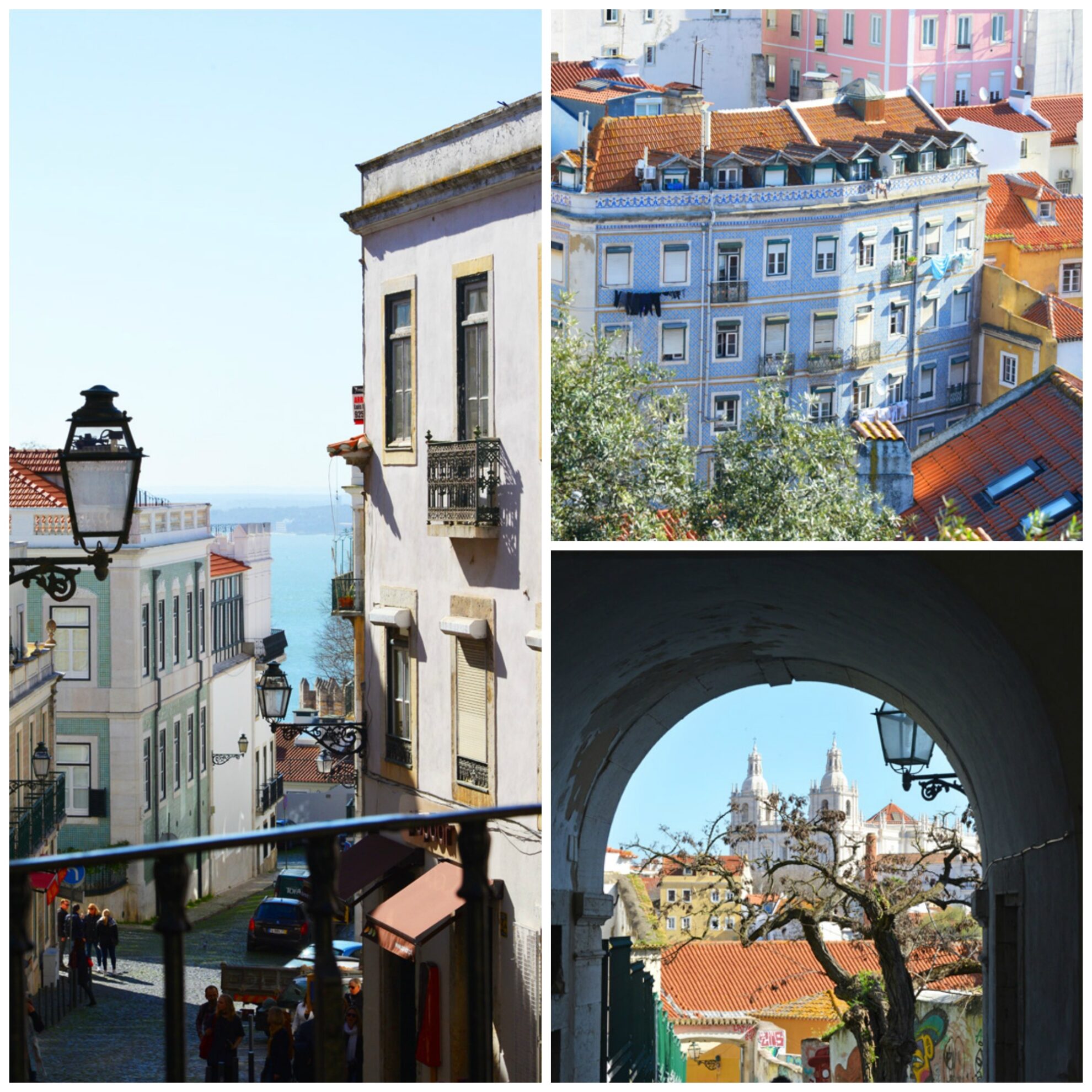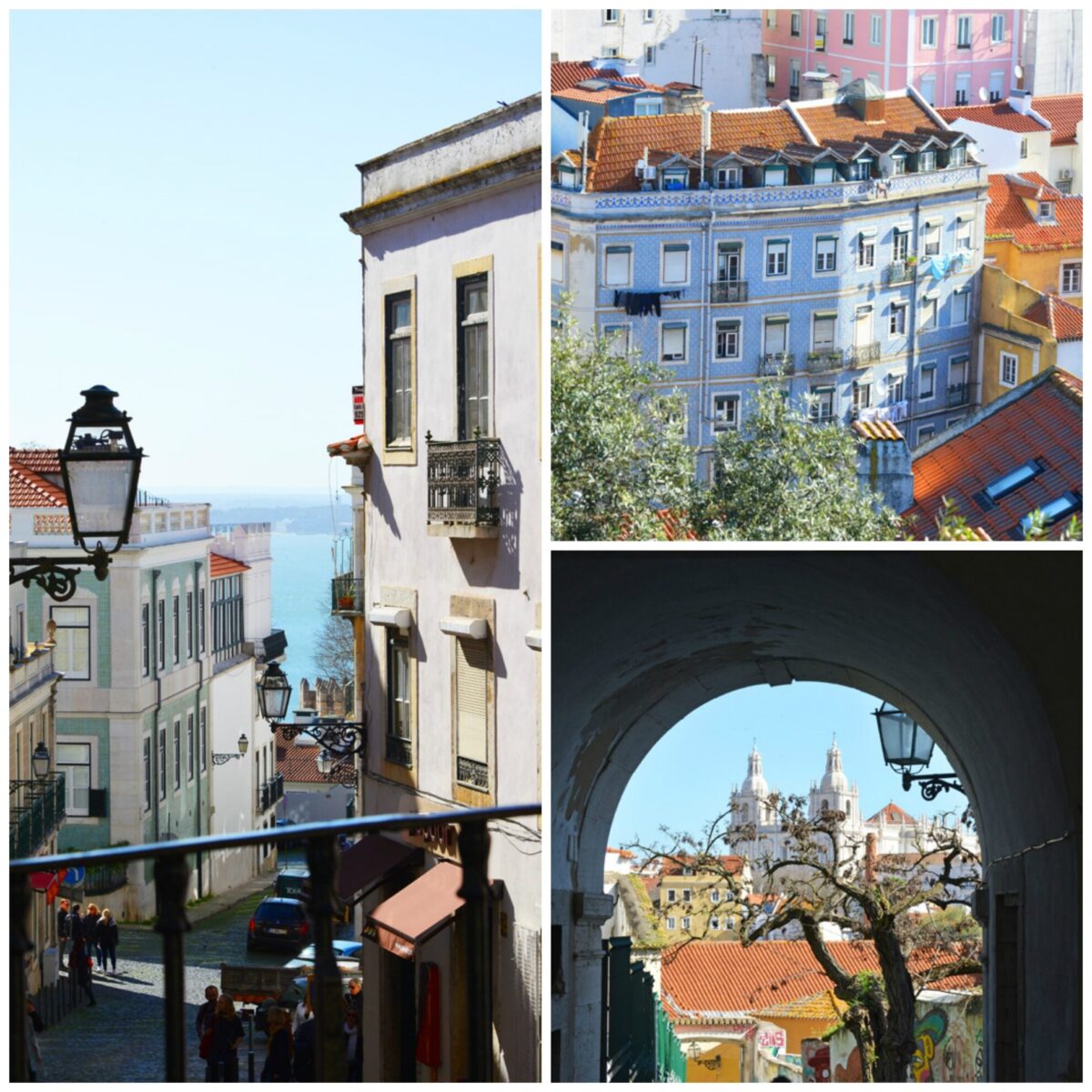 Lisbon card is great if you strategically plan your tours and route. Be mindful that it doesn't grant admission to all locations, such as St. George's Castle, but will to many. Also that museums and historic sites are closed on Mondays. We choose to do our Sintra day trip on Monday.
Kids Scavenger Hunt Passport
If you are traveling with kids, start at one of the many sardine stores. They are decorated like a carnival and brightly colored. They offer a kids passport scavenger hunt. It makes the walk around fun.
St. George's Castle– São Jorge Castle
This historic castle has been occupied by many groups. It is named after Saint George, the patron saint of England. Situated on a hilltop, it was the perfect structure for defending the city and watching the port.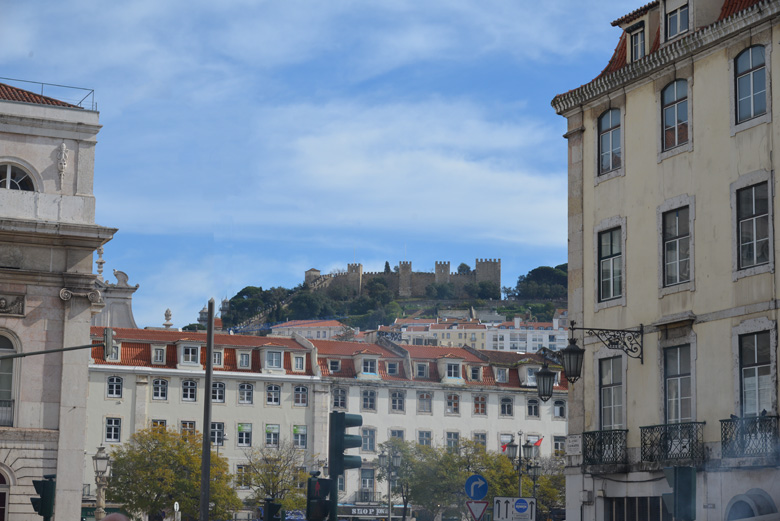 It's views give allow you to see the very distinct line from where the old city meets new. The castle itself isn't as glamorous and luxurious as some, but remember it dates back to the third century BC.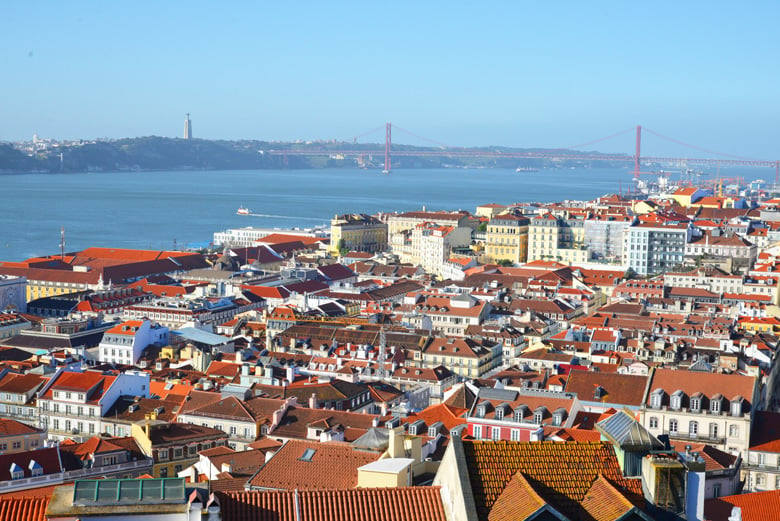 St. George's Castle is also a good place to hire a guide. The remains are minimal and I needed help to paint the picture. There are placards, but they offer only a small amount of information.
I also spent more time chasing and taking pictures of peacocks than I did exploring the ruins.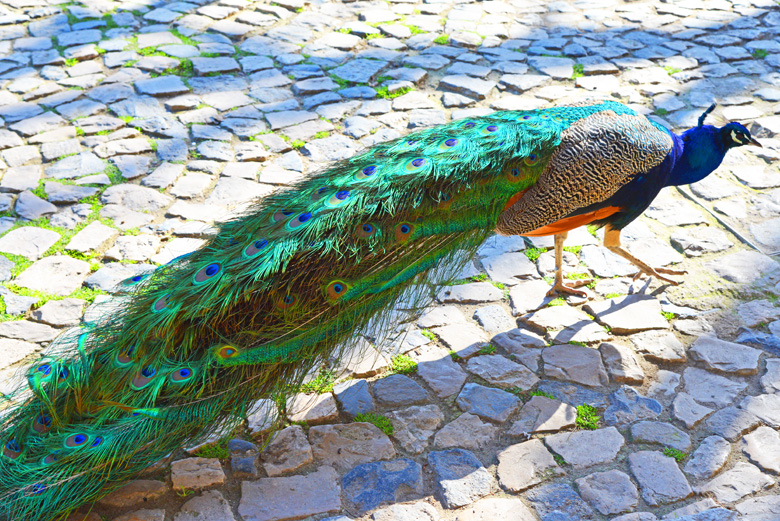 You'll see the walls of St. George's castle along the top of the hill while down in town, but you'll need to travel up in order to get the fun experience. You can do this by uber, taxi or tuk tuk, but be advised that drivers have difference licenses that allow them access at different levels.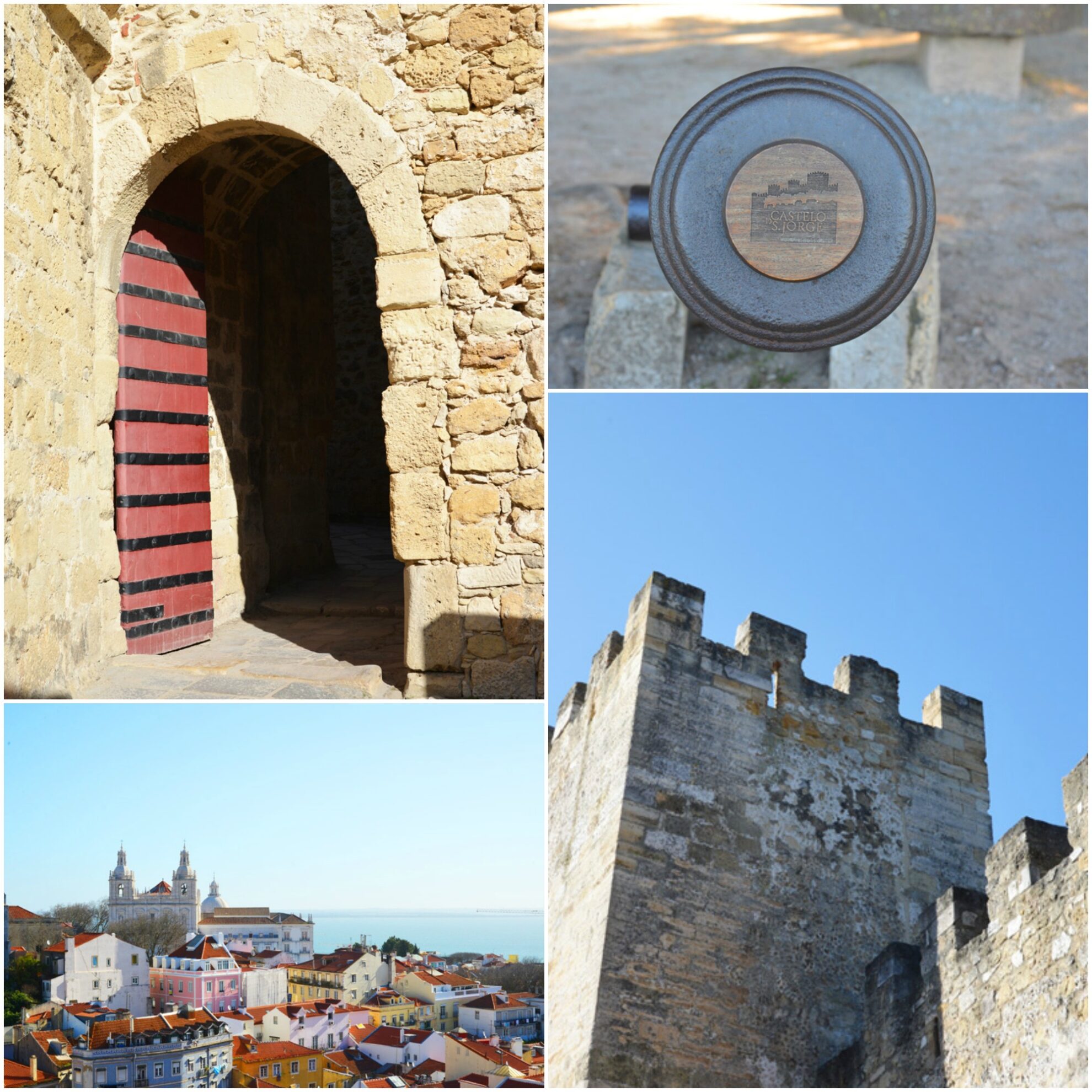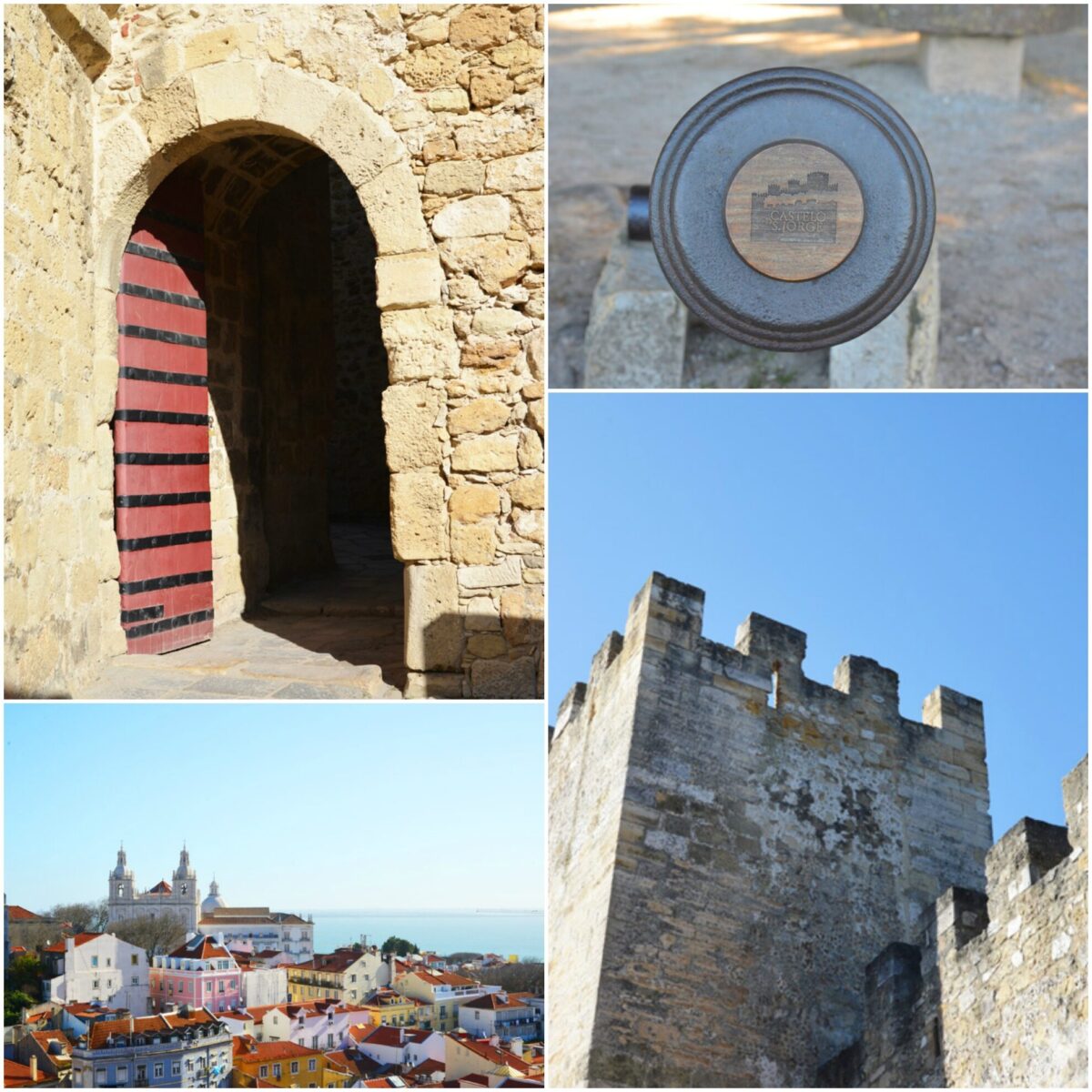 Our uber driver dropped us about a 10 minute steep uphill climb from the front doors. Tram 28 drops off at the same spot. Some Tuk Tuks can drop you at the front gate.
Tram 28
Tram 28 is the most famous of the lines. People wait upwards of an hour to board the iconic yellow tram that snakes along the narrows streets. People will squish their bodies up against building to allow it through and be mindful that if you stick your arm out to take a photo or video, there is a strong likelihood it could be seriously injured.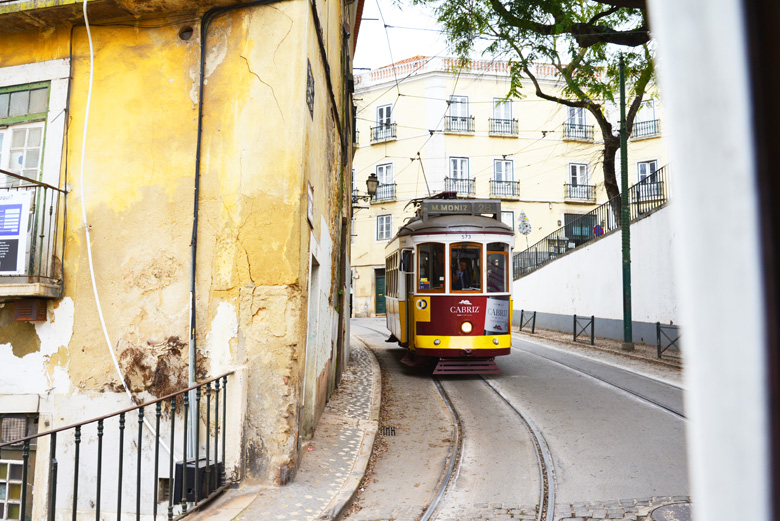 While there is one majestic view on a hill in the Alfama district, it flew by in a flash and the rest of the ride was unremarkable. If riding a tram is on your list but you are a little more flexible, then choose one of the other lines. Still fun, but less wait.
Also note that tram 28 does take you near St. George's castle, but will not drop you off in front. You'll need to exit at the mountain top with sweeping vistas, but then hike the steep streets to get to the entrance.


We also boarded two trams that abruptly stopped service mid ride without making a full loop. We'd get off and then the same tram would start a "new route" just 5 minutes later and a stop about 10 feet away.
You can also try giving he funicular a ride. If you have the Lisbon card, this will pay your admission to both.
Torre de Belém- Belem Tower
Perhaps the most iconic structure in Lisbon, this floating castle is a 16th-century fortification that served as a point of arrival and exit for Portuguese explorers and visitors.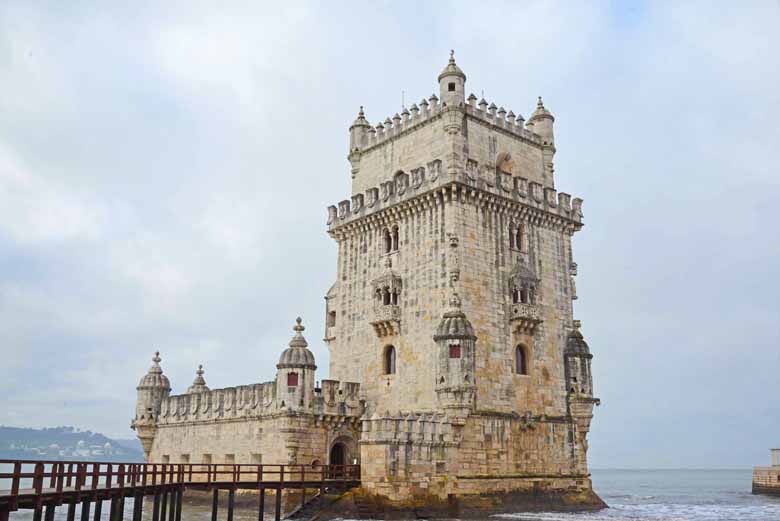 It was never actually a residence, but a ceremonial landmark and also fortress for protecting the previous harbor. It once sat in the middle of the Tagus river, but since the river was redirected it now appears to be on the bank.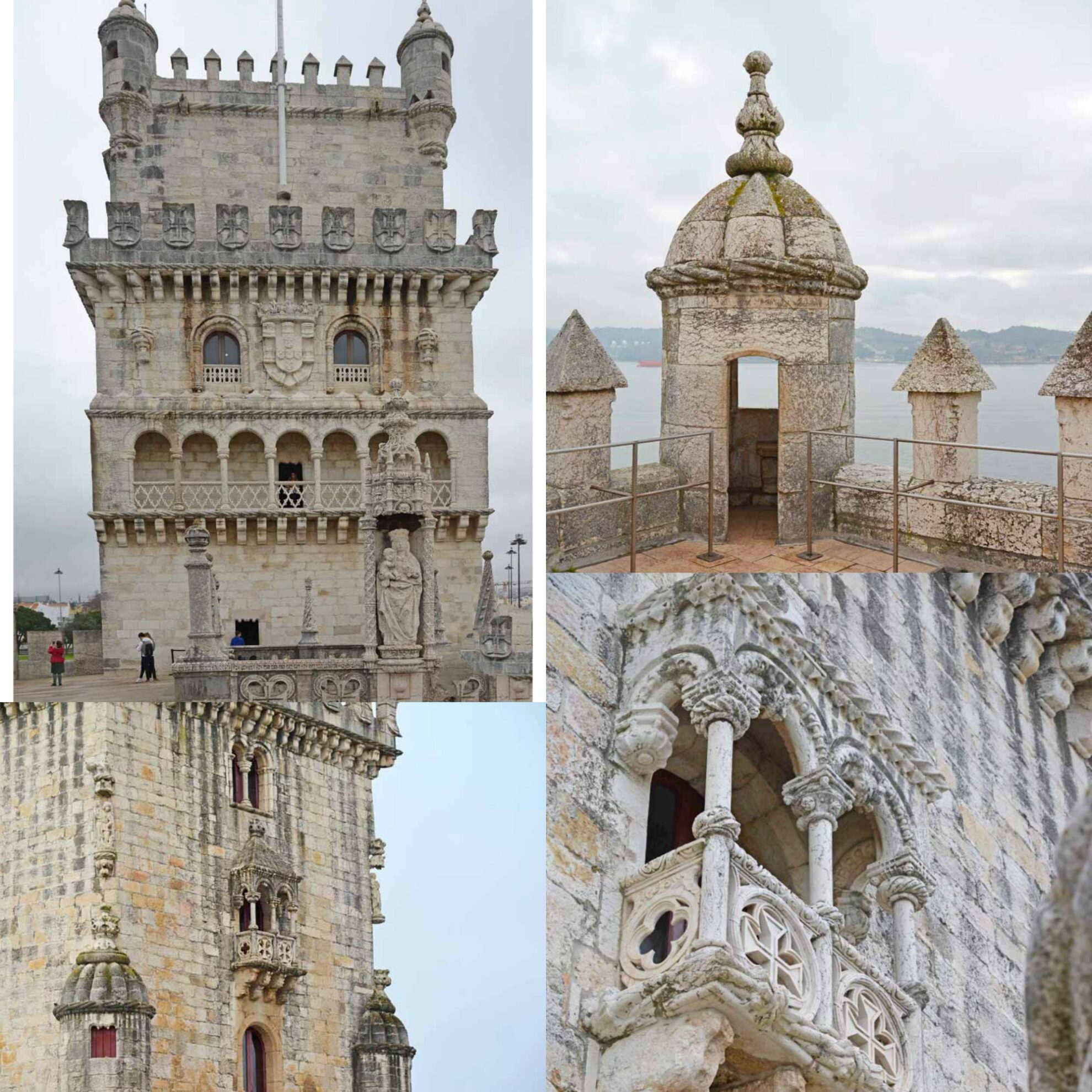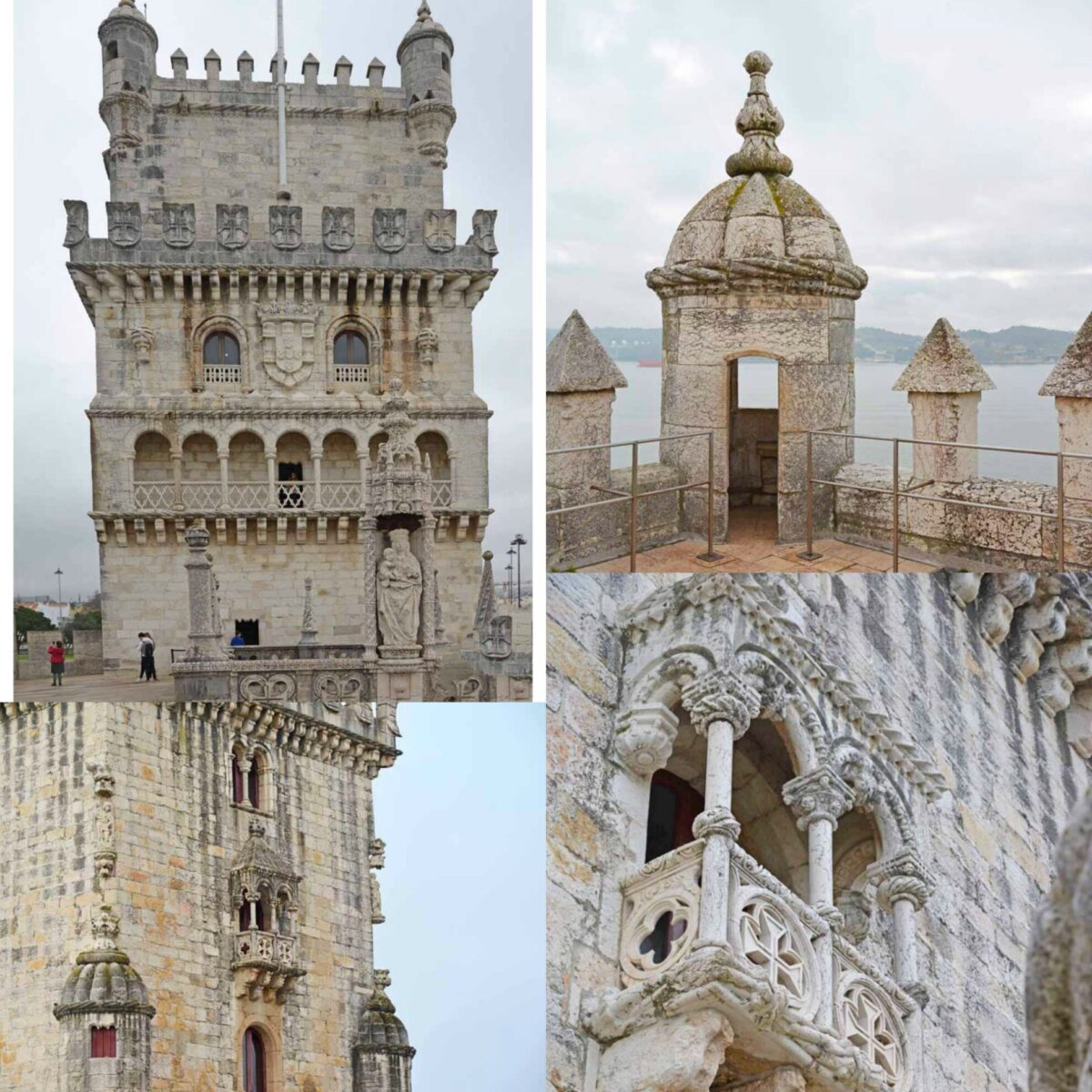 It's beautiful limestone architecture and statues are worth going to see. If you get there right when it opens, you'll be able to get one of the most Instagram worthy shots in Lisbon, a picture of the floating castle with no other visitors. Our day to visit was a little dreary, but still pretty majestic.
Padrão dos Descobrimentos- Monument to the Discoveries
Shortly down the shore is a more modern landmark, the Padrão dos Descobrimentos, erected in 1958 as a monument to those who left from Lisbon to expire the orient and India in the 15th and 16th centuries.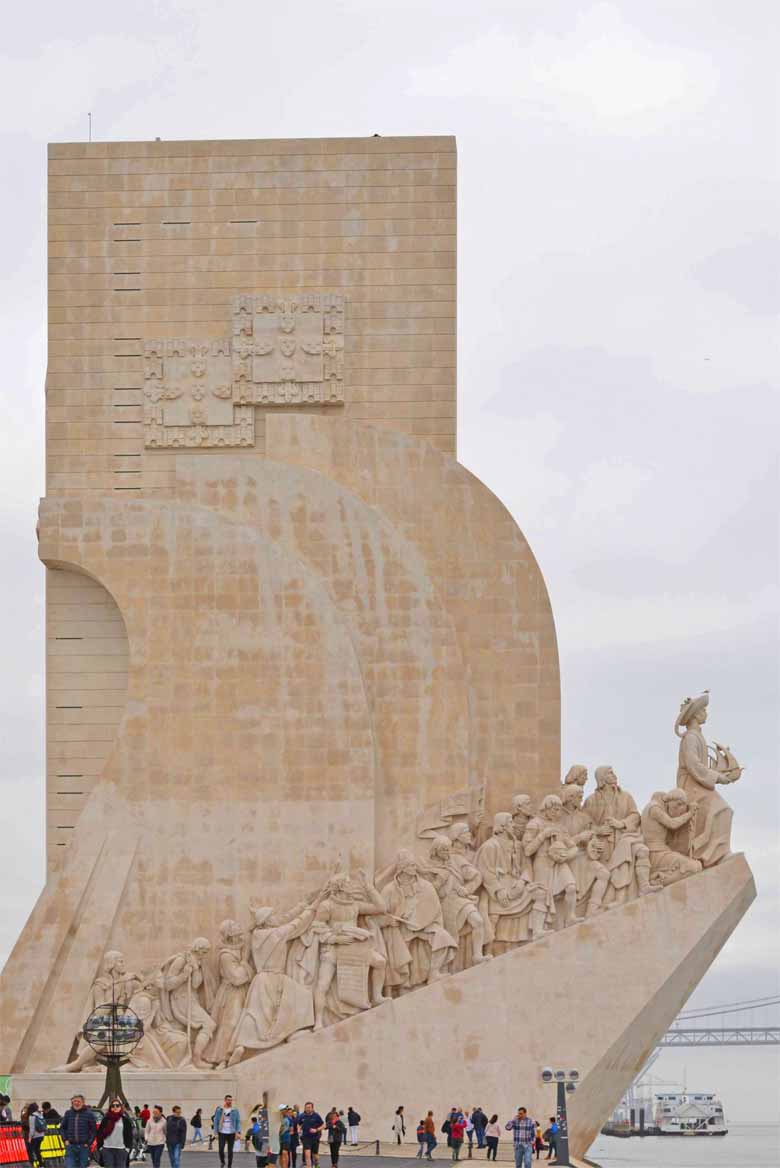 The monument showcases 32 famous Portuguese individuals from sea captains to mathematicians and missionaries.
Monastery of Jerónimos
This is a former monastery of the Order of Saint Jerome and located right across the street from the Belem Tower and Monument to the Discoveries. All can be easily done in one morning.
Construction started in 1501, but wasn't completed until after 1600. It used to be located right on the bank of the Tagus River until it was rerouted.
It's architecture has been influenced by many and it has seen many different rulers. The interior structure, clositeris and tombs are all notable and worth the wait to see.
After your visit, head to the Time Out Food Market, just a short walk down the street and located on the same side.
Alfama District
Perfect for casual strolling, it is one of the oldest parts of the city. It dates back to the Moors of Africa. Today you can see alfresco cafes, cute tiled buildings and cathedrals that will make your jaw drop.
This is the same hilly area that Tram 28 drops and St. George's Castle is perched.
Praça do Comércio
This brightly colored square is along the Tagus River and lined with cafes and shops.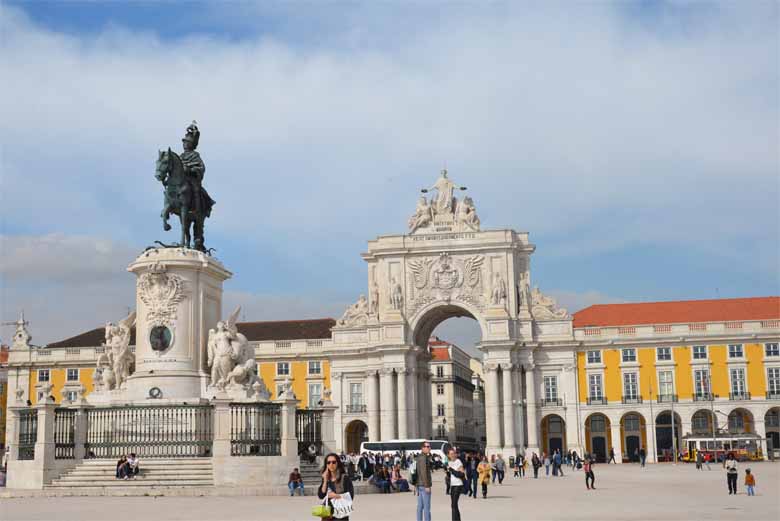 This historic site overlooks the river and is perfect for a quick drink and people watching.
You can also pay 1 euro to see the "sexiest water closet on earth". Even though it is totally touristy- two of our most favorite meals happened here- a traditional seafood stew and our first encounter with green wine.
The Rossio
A square located in downtown Lisbon, it was once the site of public beheadings and bullfighting, but now perfect for tourists with grand buildings, cafes, a monument and fountain.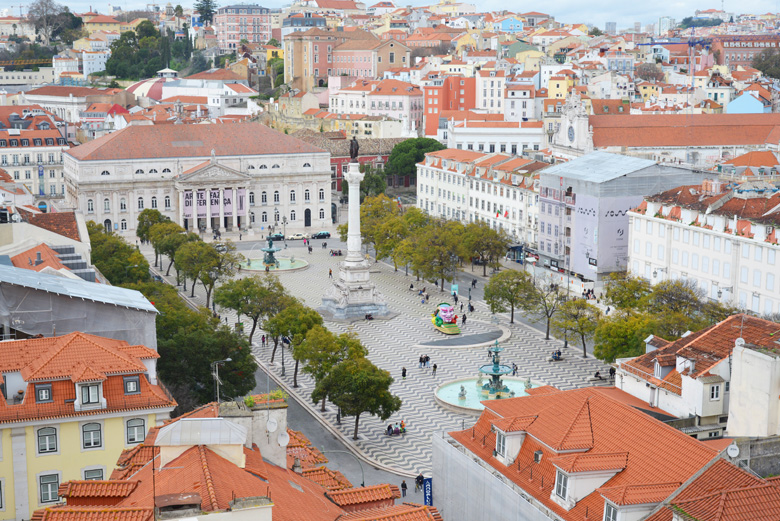 The current name of the Rossio pays homage to Pedro IV, King of Portugal. It sits right under the Alfama district and St. George's Castle.
Santa Justa Lift
This elevator in the middle of the city reminds me a little of the Tower of Terror at Disney. People wait in long lines to take the lift up a few floors.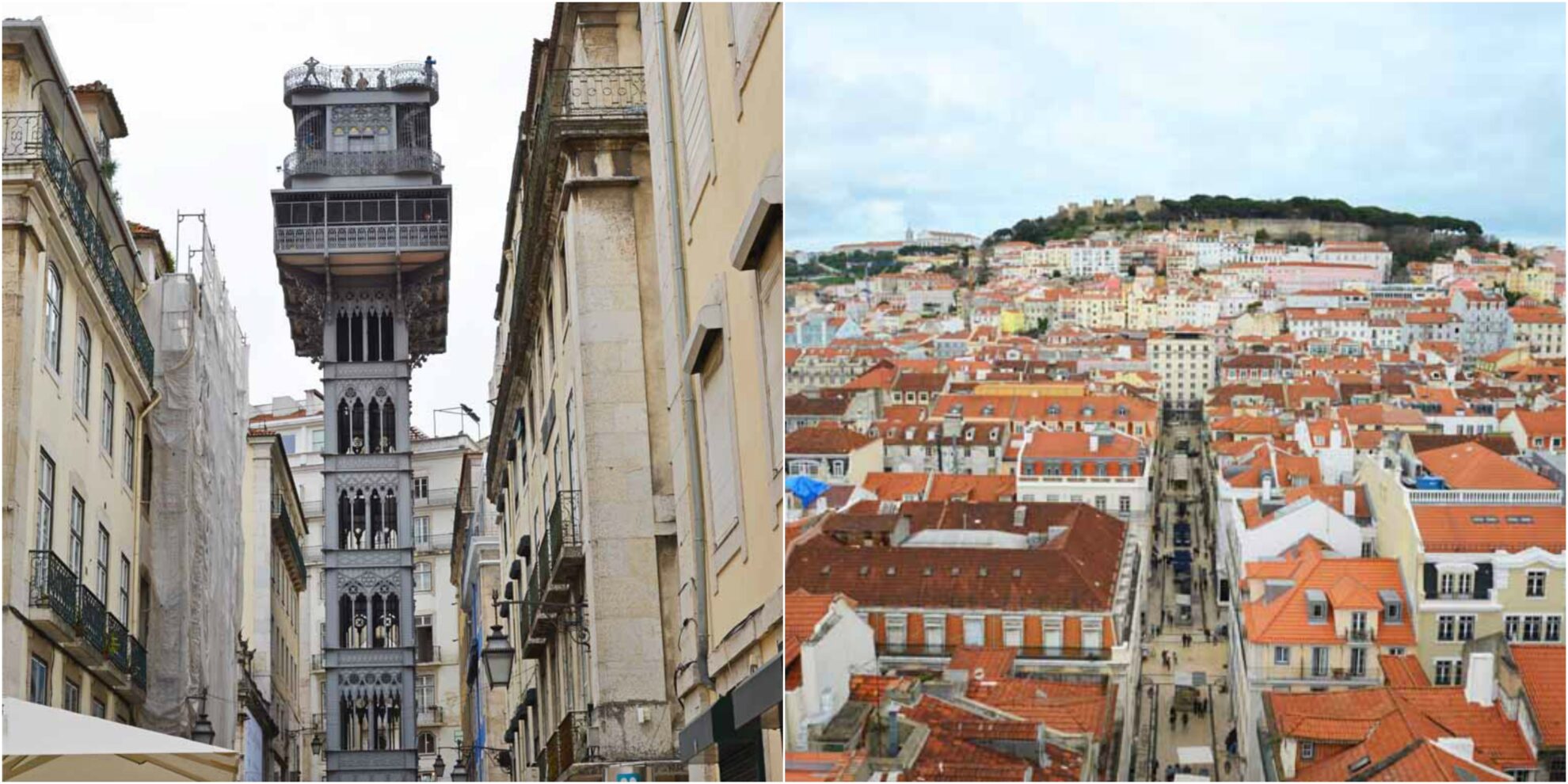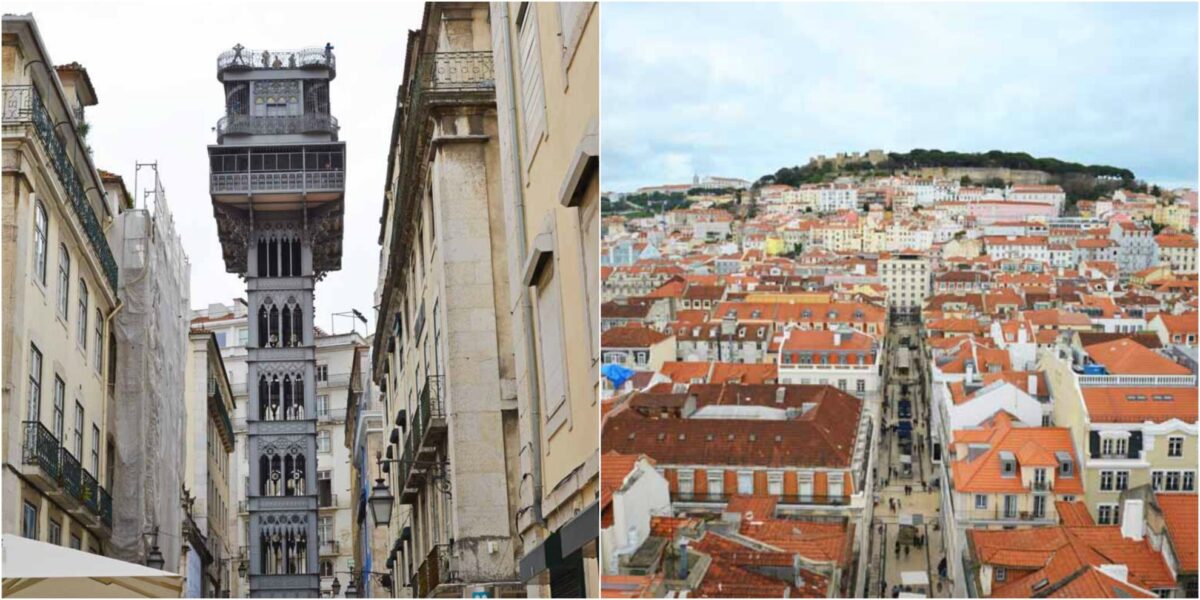 From there you'll need to pay again to ascend a tight, circular staircase to get to the top of the platform. From here the views are magnificent and totally worth the toll.
What I will say is that the actual elevator ride isn't worth the wait in line. There is no history given, it is short and totally unremarkable. You can access the staircase and platform from a small cafe on the other side of the Archaeological Museum at the top of the hill. It isn't hard to find.
Definitely go to the platform, but skip the elevator unless there is no line and you have the Lisbon card, so it is included.
Time Out Food Market
Time out food market is the best way to get a taste of Lisbon's most notable chefs. Perfect for a casual meal, relaxed atmosphere and sharing. Communal tables with everything from cheese platters and vegan options to tongue and head cheese, you'll find something for everyone here.


It also offers familiar favorites from the states if you need a bite of home. Alcoholic beverages are served. Children are welcome. And in fact, the noisy environment and bustling energy is perfect for them to let loose.
Stalls will provide you with a buzzer, so continue to roam or score a seat while your food is prepared. I planned my next meal. Totally not ashamed of eating enough for 4 grown adults in about 1 hour.
Other things to see in Lisbon:
Oceanário de Lisboa– Largest indoor aquarium in Europe
National Sanctuary of Christ the King- You'll see the statue from nearly anywhere in the city, but just across the bridge, you can get up and close and personal with this Christ the Redeemer look alike.
Ponte 25 de Abril- the red suspension bridge that you swear is the Golden Gate Bridge.
Carmo Convent– much of it was destroyed in the Earthquake of 1755, but there are still ruins intact on the interior.
National Tile Museum– Lisbon is known for hand painted tile- come see the history and evolution.
National Pantheon– located in the Alfama district, many celebrities are buried here.
LxFactory– Modern day market with shops and food.
Sky Bar at the Tivoli Avenida Liberdade Hotel– the most amazing views of the city during the day and at night. The have heaters and blankets, so snuggle up with a glass of port.
Be present and talk with the locals. They are full of interesting stories and places to go.
Check out our other posts on Portugal: