Porto won my heart. I liked Lisbon. Sintra was whimsical and dreamy. Porto was where I'd live if I moved to Portugal. Although I have a few more cities to explore before making a final decision.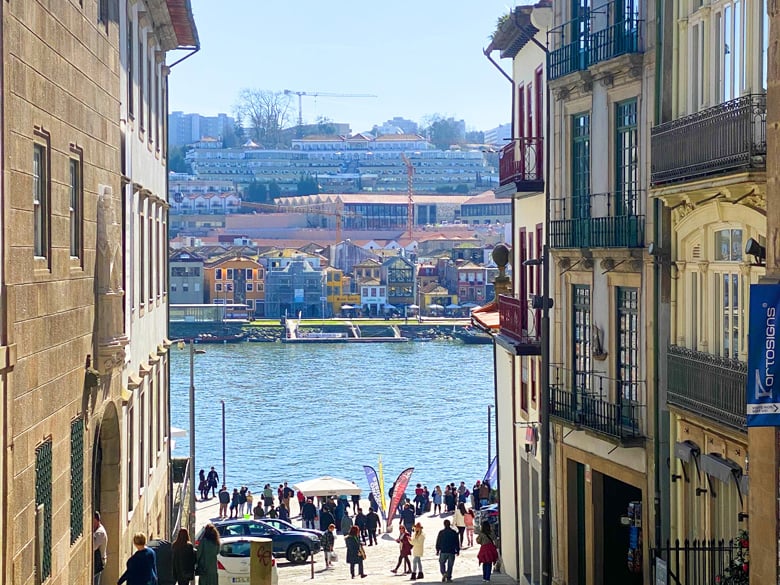 Porto feels like a small city, but is in fact the second largest in the country. It faces both the Douro River and Atlantic Ocean. Rolling hills make up brightly colored buildings in a city that dates back to the 1st century BC.
Just like visiting Lisbon or Sintra, wear comfortable shoes and be prepared to walk a hilly terrain. The most notable attractions in Porto are the River Walk, cross river trams, bridge, cathedrals and of course, a trip to the bookstore, possibly one of the most stunning buildings I've ever entered.
Restaurants and hotel workers tend to speak English, but many of the taxi and Uber drivers will not. Make sure to carry cash as many do not accept credit cards.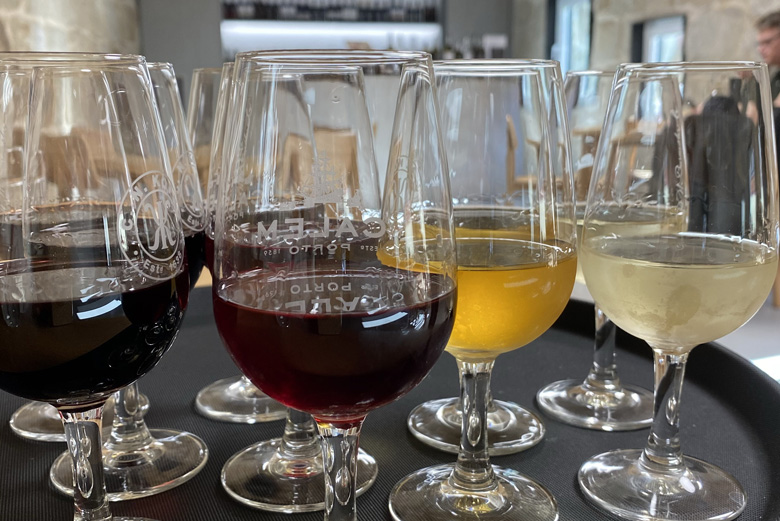 If traveling with kids, make sure your stroller has bigger tires and a lightweight frame. The cobblestones and slopes are going to test your athletic ability and leave you with buns of steel.
But after you've seen the sights and your quads feel like they might burn off, take a moment to indulge in Portuguese wine tasting or port wine tasting. They can be found along any of the main drags and will provide you with information about the region.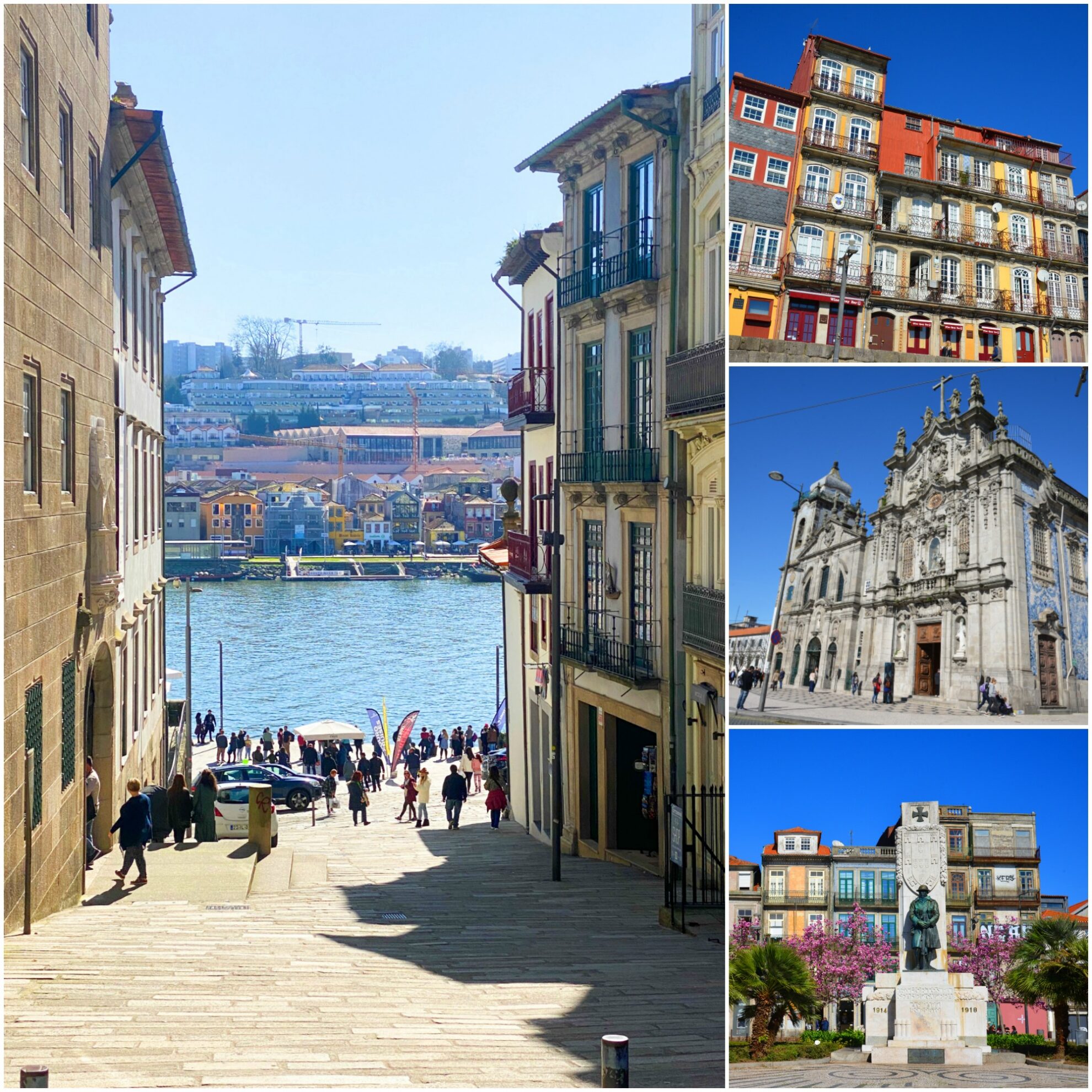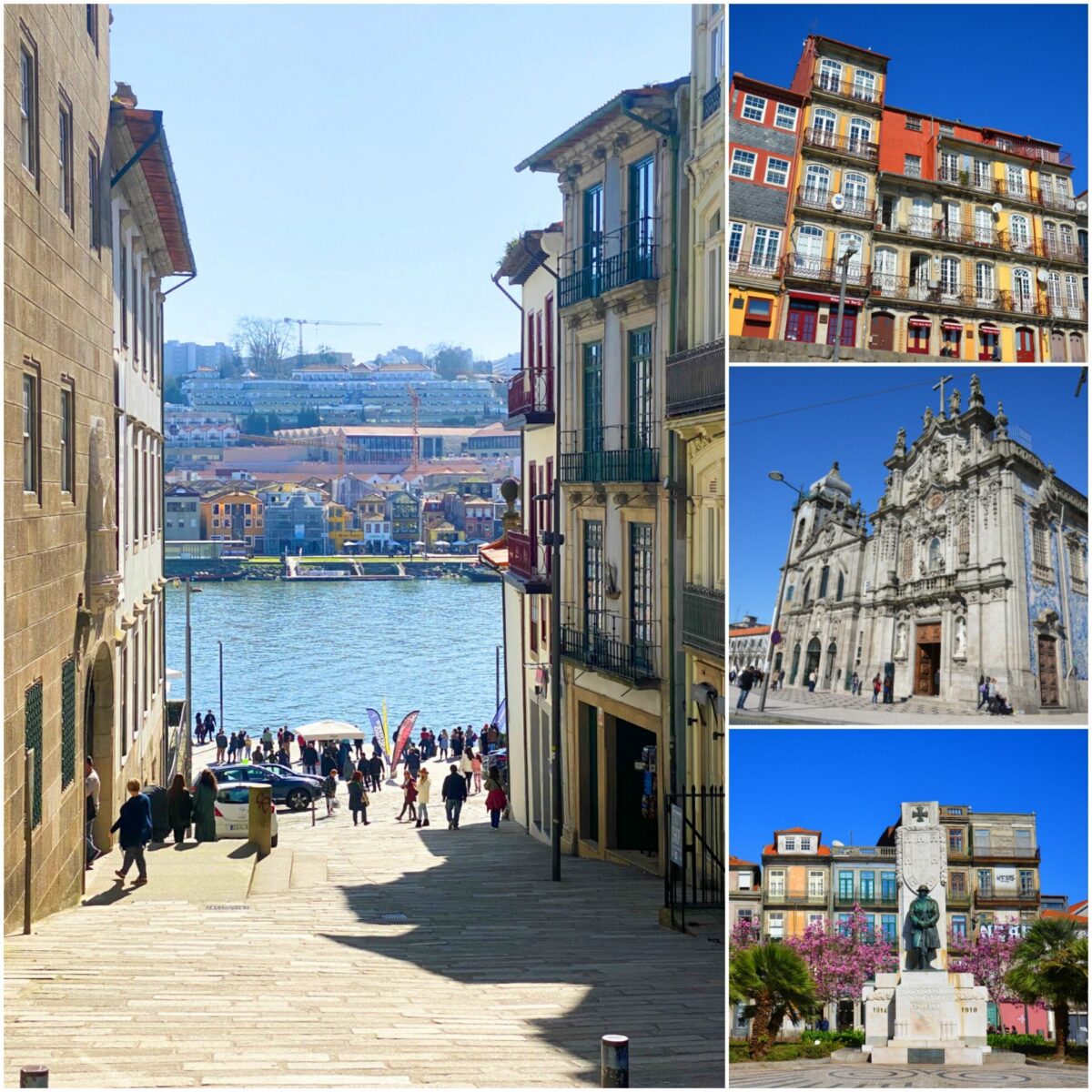 We liked the wine vending machines because we could pick and choose or our wines, choose differently and also make friends with others doing the same thing. One wine I would encourage you to try is a green wine.
What is green wine?
Green wine is unique to Portugal and comes from the northern part of the country in the Minho province. While your initial reaction to green wine might be a funny one, it simply means that is comes from green grapes.
Livraria Lello
Are you or your children obsessed with Harry Potter? Well then no trip will be complete without a stop at the bookstore. Not to buy a book, but to see the exact location that inspired J.K. Rowling.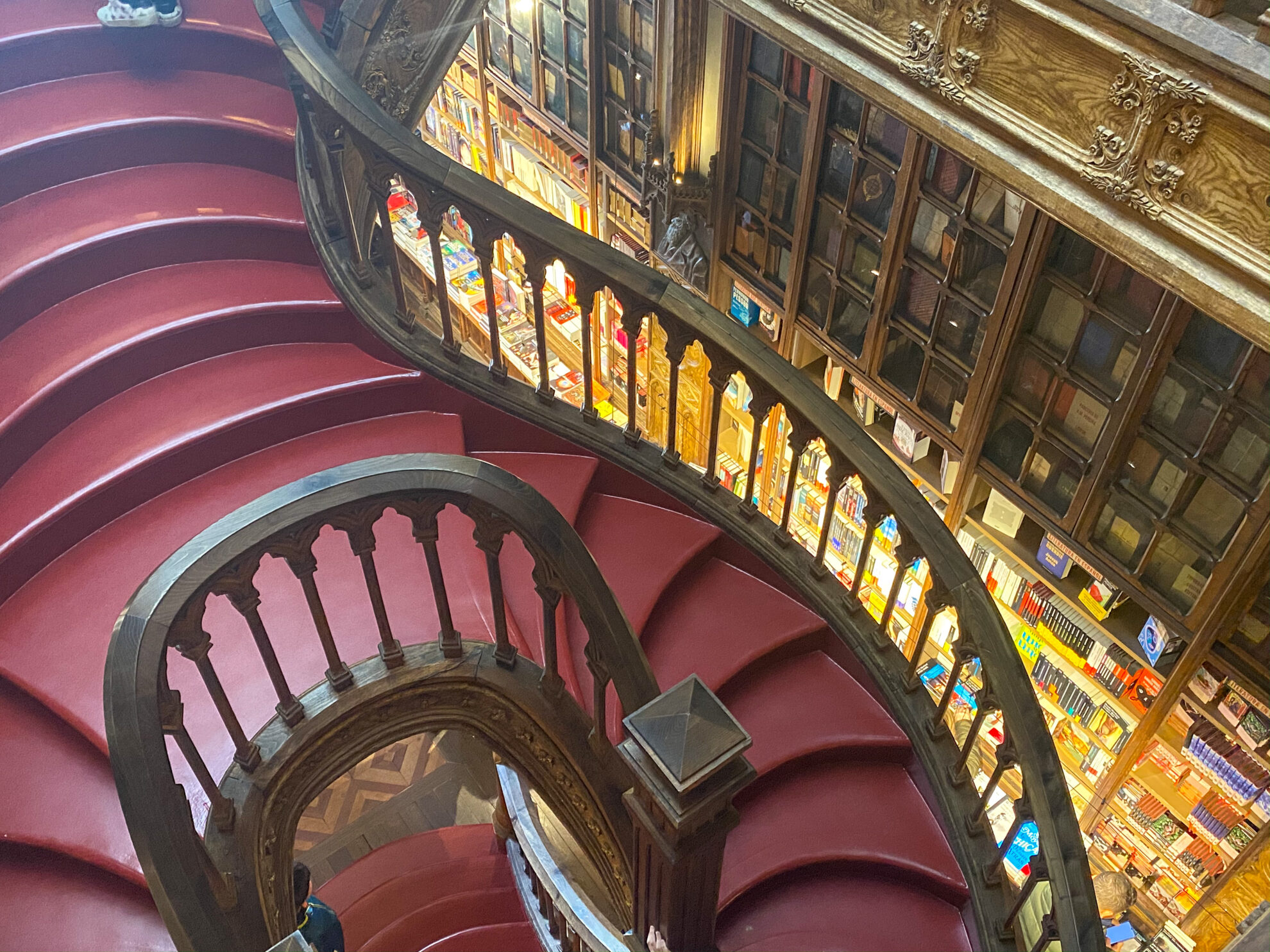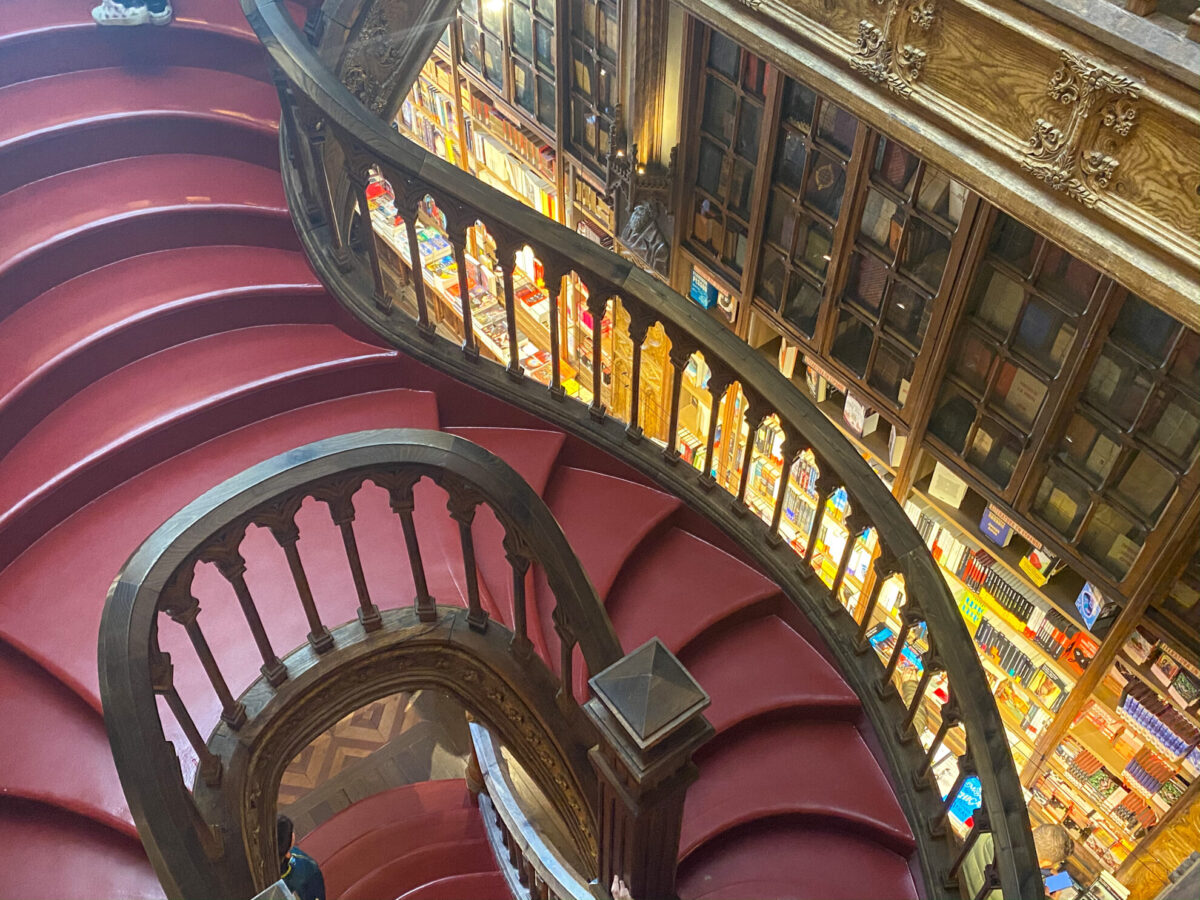 And inpsiring it is. I haven't even read Harry Potter and maybe saw one movie when they first startted coming out. This bookstore was amazing reagardless of your fan level.
You will need to purchase a ticket to enter that is right around the corner. It costs 5 euro, but is good for 5 euro off anything you purchase in-store.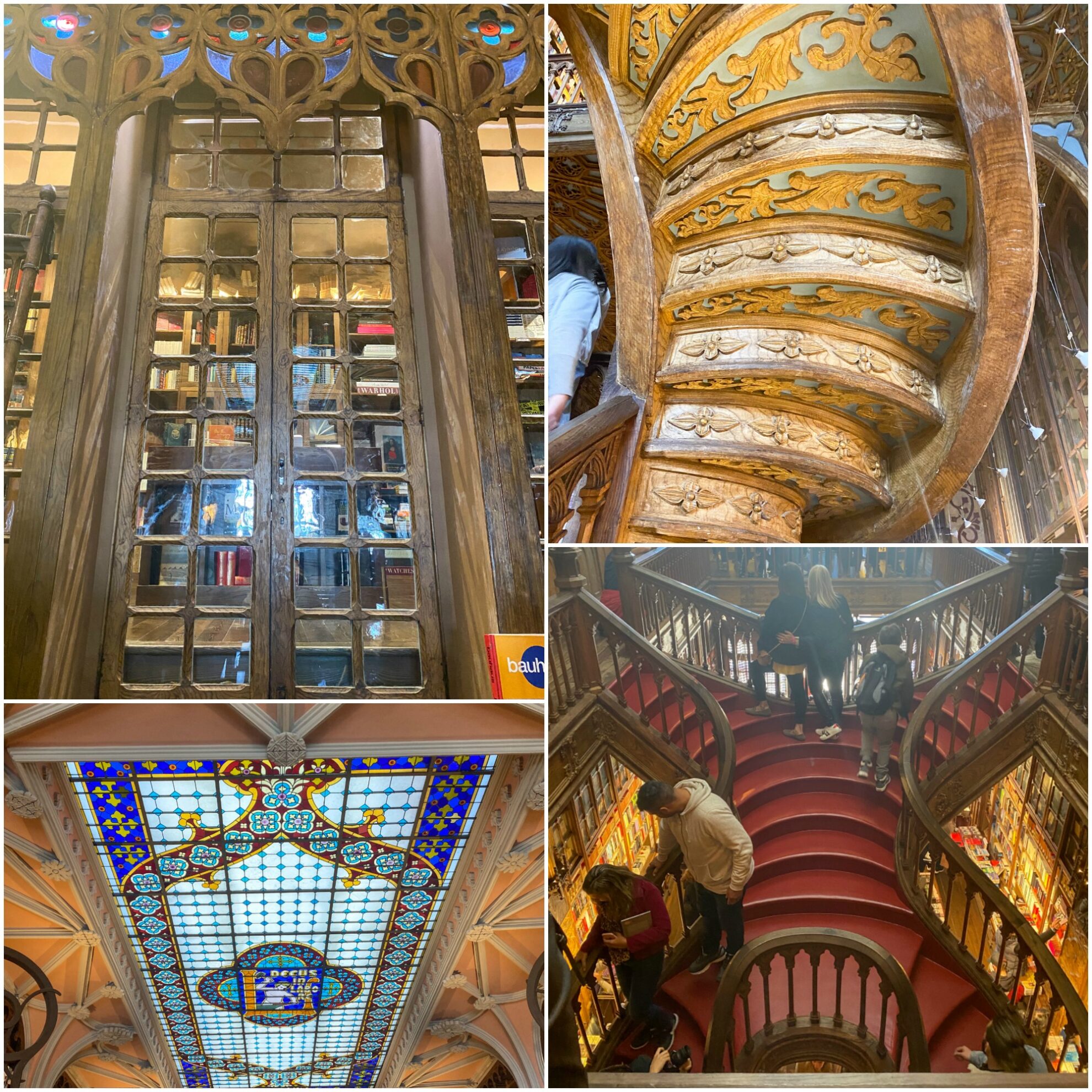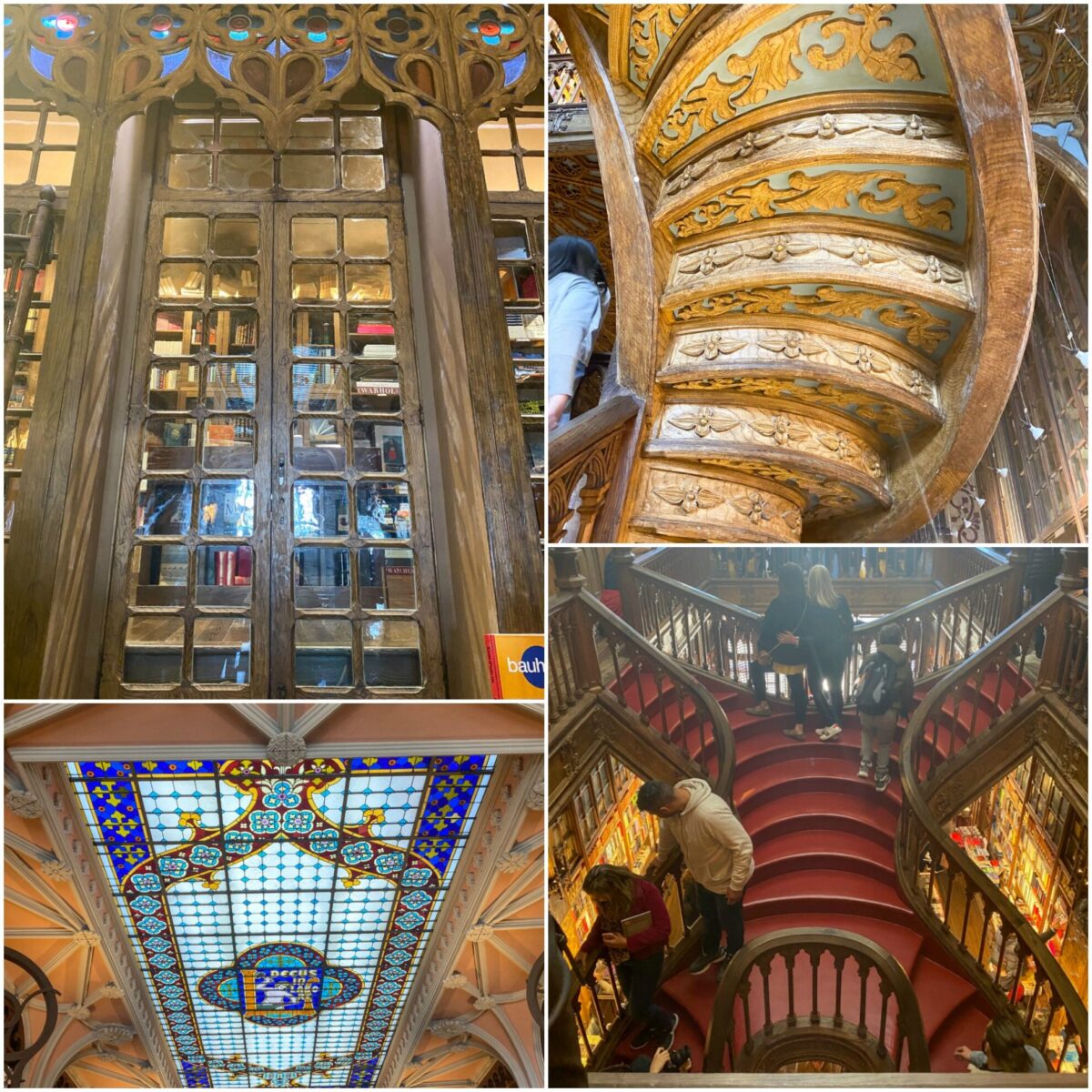 Be prepared to move quick and take photos even quicker. There will be lines for folks to snapshots on the iconic staircase. Know that it is nearly impossible to get one without others in it.
Books are offered in Portuguese, English and a few other languages and there is even one children's book about the magical book store. In the back is a special Harry Potter room.
Luís I Bridge
Many people choose to walk across the metal Luis I Bridge. The views of both shores of the Douro are breathtaking.
Regardless of what side you are on, grab lunch in one of the small cafes on the riverbank.
You can also snag a boat tour or take the gondola across.
Igreja do Carmo
This baroque church with tiled facade is right across the street from Livraria Lello, you can't miss it.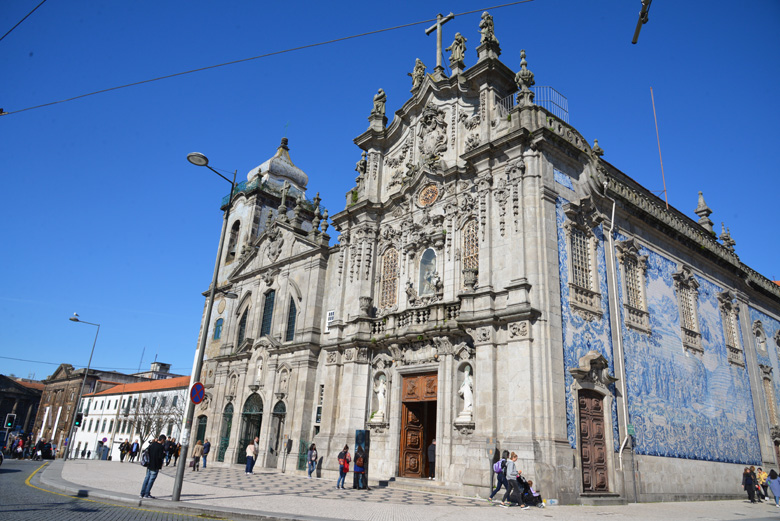 The inside is even more stunning than the outside. Unless you are really interests, skip the narrow stairs going up to the priests quarters and just explore the interior and catacombs.
This location is actually two churches with a small house in the center. They did not want two walls touching or to have the nuns and monks have that much contact.
The interior has gilt carvings, stained glass windows and a handful of priceless artwork. The catacombs hold the remains of over 30 notable church members.
Bolsa Palace
Close to the riverbank, this palace is actually a place of business but also a tourist site. It is the headquarter's Porto's commercial associate, but holds a lot of history.
You can catch a guided tour every 30 minutes to explore the gold room and Arab room.
We only had a short day and half to explore Porto, but there are many more cathedrals, squares, statues and historic districts to enjoy. Please leave your experiences and recommendations in the comments!
Other things to do in Porto:
Get lost! Walk the streets and eat the food.
Go to a Port Wine tasting.
Do a regular wine tasting.
Take a short river cruise.
Recommended places to eat in Porto:
Mistu (we ate here twice)
Este-se Bem
Casa Guedes
Cantinho de Avilee
Gazela
Check out our other posts on Portugal: