Sintra is an seaside resort town in the foothills the mountains. It is right outside of Lisbon, making it the perfect escape for royals and rich residents.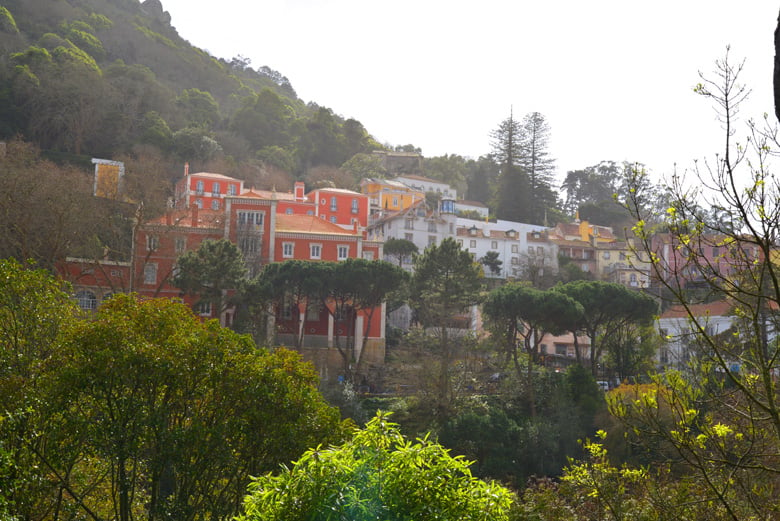 While you drive into Sintra, you'll experience windy roads, stately manors, personal castles, and a little bit of a rainforest vibe. It is hard to place exactly where you are considering the eclectic environment.
The actual town is quite small, but does have a few shops and places to eat. Don't miss one of Sintra's main attractions, the pastry known as Sintra Pillows, at the Piriquita.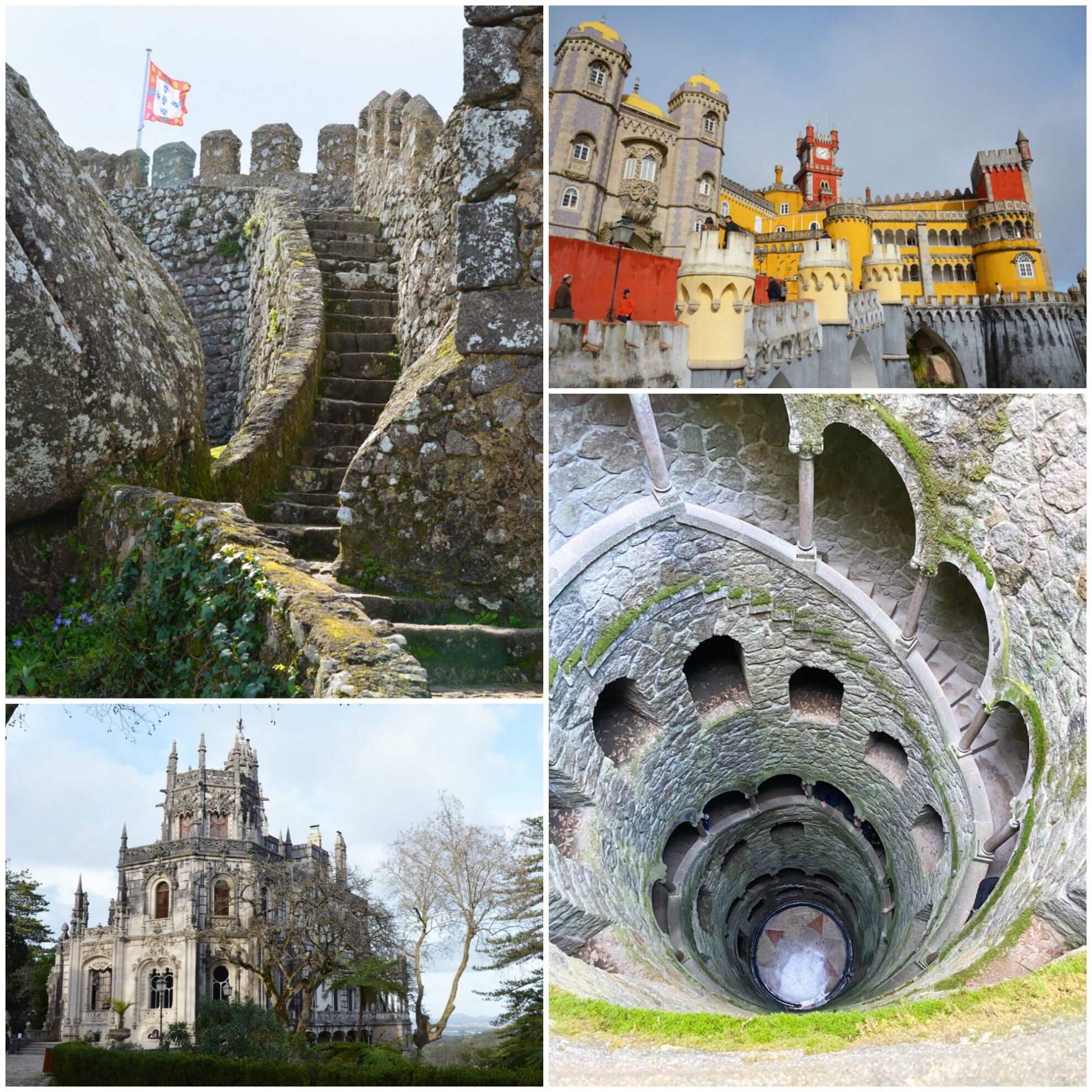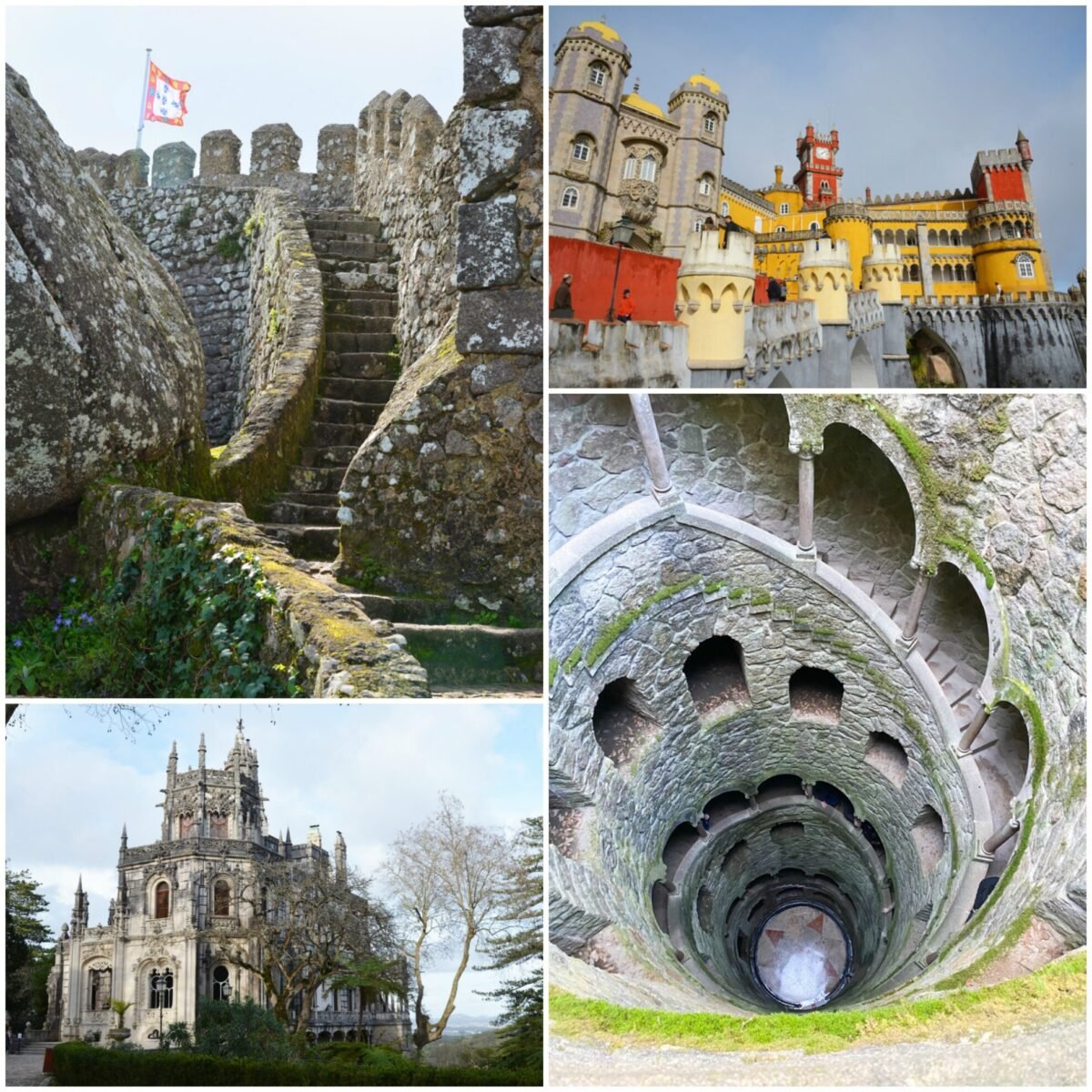 The other tourist draws are Pena Palace and Park, Quinta da Regaleira, Sintra National Palace, Queluz National Palace, Chalet of the Countess of Edla and the Castelo dos Mouros.
If you are only making a day trip from Lisbon you'll need to choose 2-3 places to visit. If you are coming from Lisbon, you have several choices on how to get to Sintra.
How to get to Sintra from Lisbon:
Bus- There are buses that will take you and drop you city center.
Train- Trains leave every 30 minutes from Lisbon. Train station is also city center. The ride takes about 1 hour.
Uber- An Uber ride costs between $45-$60 and takes 30 minutes to 1 hour. Benefits are that you can leave whenever you'd like!
Private Driver – Same benefits as an Uber, but is will cost more.
After getting to Sintra, you can tour landmarks by yourself or hire a guide. Tour guides will be flocking outside of the train station when you arrive, so if you don't book one ahead of time, no worries.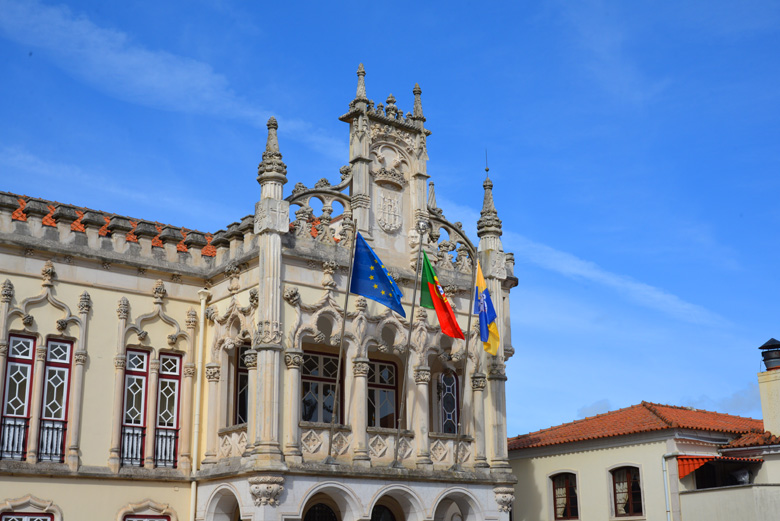 They will take the guesswork out of getting from place-to-place and also offer history and stories for each location. Around every curve is a hidden fountain, sculpture or prayer point. It is a cheery town. Even the government buildings are adorned with embellishments.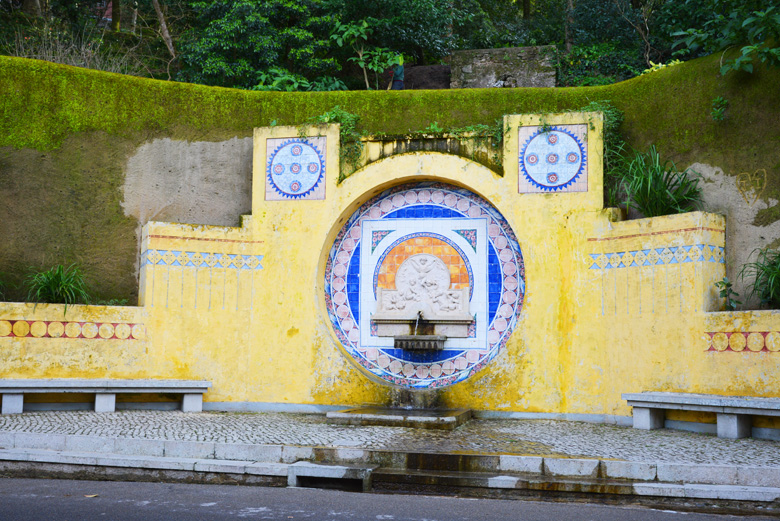 There is a large police presence, but there is relatively little crime beyond your typical tourist location pickpockets. We did see them checking credentials on Tuk Tuks quite frequently and you'll notice some have licenses displayed that allow them to get your closer to the attractions than others. Some residential roads are also prohibited to tourists and Tuk Tuks.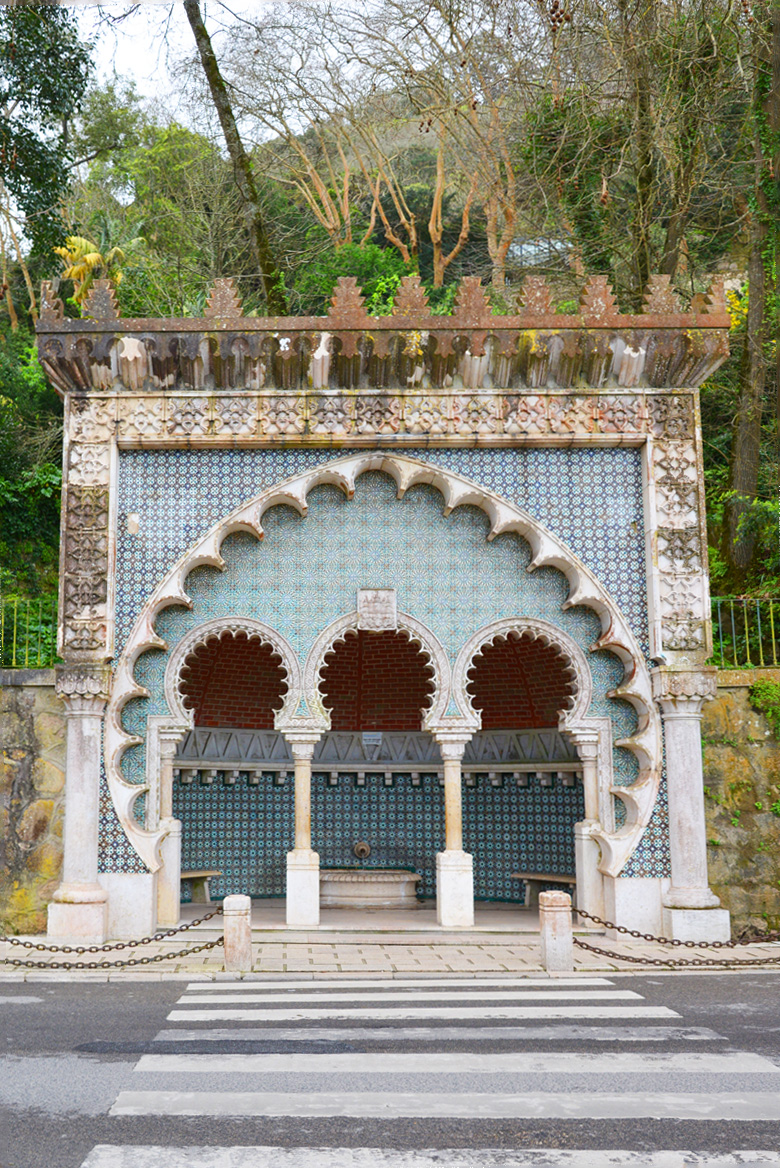 Park and National Palace of Pena
Pena Palace is one of the youngest sites to be seen in Portugal. It was originally the location of a monastery in the late 1400s, but that was destroyed in the great earthquake.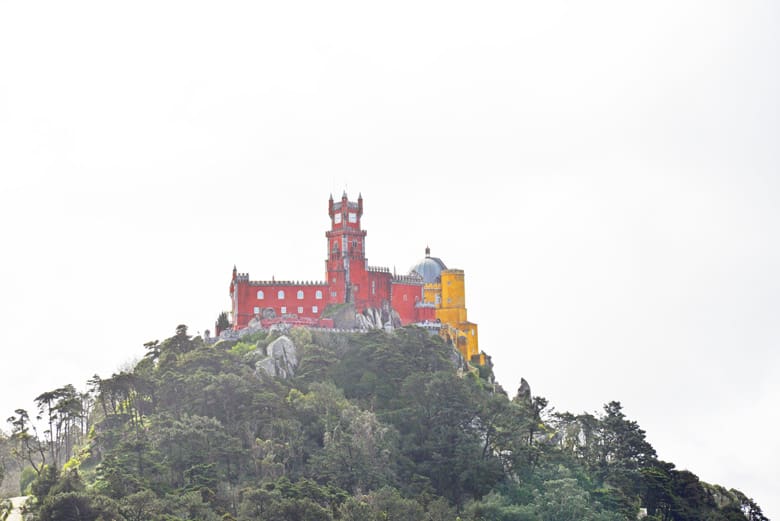 King Ferdinand II was always intrigued by the ruins and decided to build a summer home for the royal family in the same location. Construction started in 1842. The castle was built in the romanticism style with influences from medieval and islamic cultures.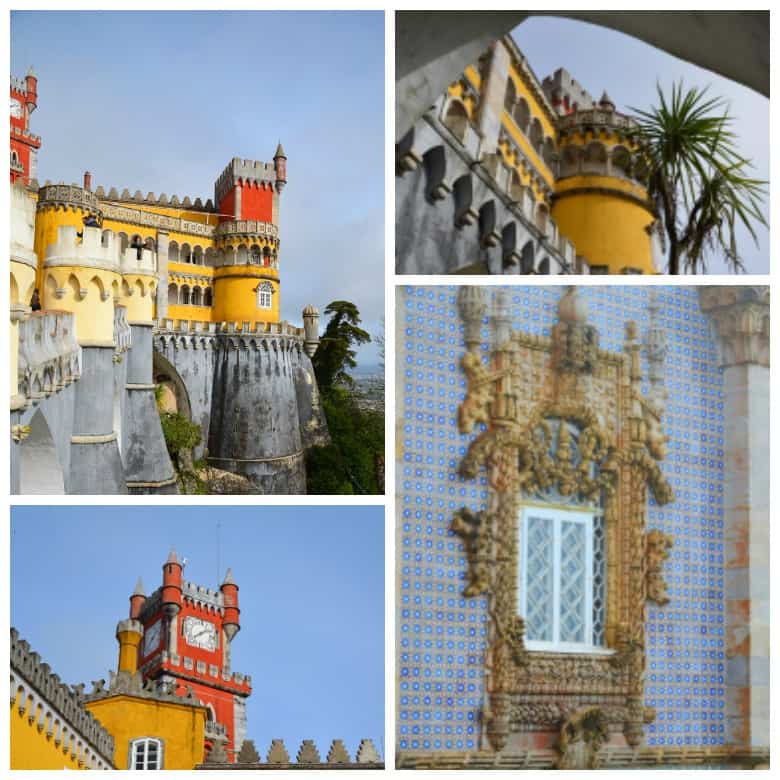 When he purchased the site of the ruins, he also acquired the surrounding buildings including the Moorish castle on the next mountain top over.
The castle is still used by state dignitaries and and the President for special occassions.
Planning your trip.
Get to the park early and start at Pena Palace, also known as the Painted Palace. Kind of like a Disney castle on acid. Like many of the historic sites, plan to so some uphill walking.
The stroll up the hill is pretty intense, but all beautiful and filled with small educational signs about local trees, bushes and flowers. Lush trees spotted with palms and flowers just as colorful as the residence. There are over 500 species on the property.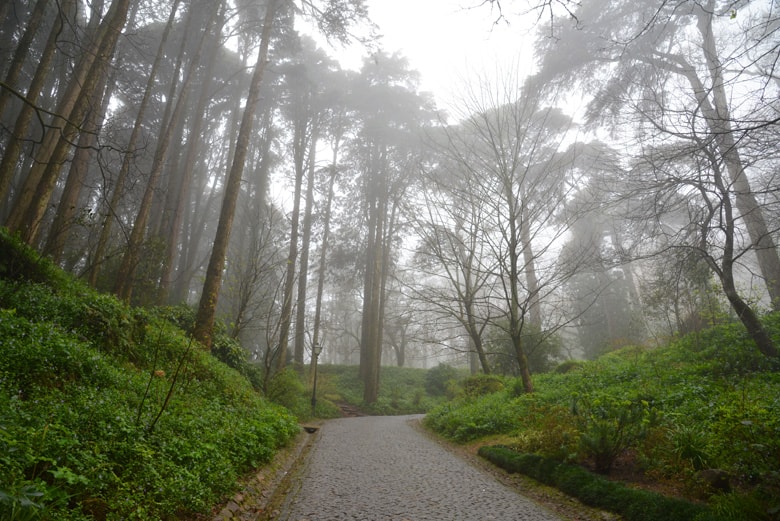 There is a tram, but it is an additional cost and the castle itself has a lot of walking and stairs.
When we arrived, the red and yellow palace was literally hovering in the clouds and appeared out of nowhere on our little nature hike. It was dreamy.
Fog is a common occurrence as evidenced by moss growing on the castle walls. The fog generally lifts though the morning allowing for better images and visibility to the moorish walls and city below.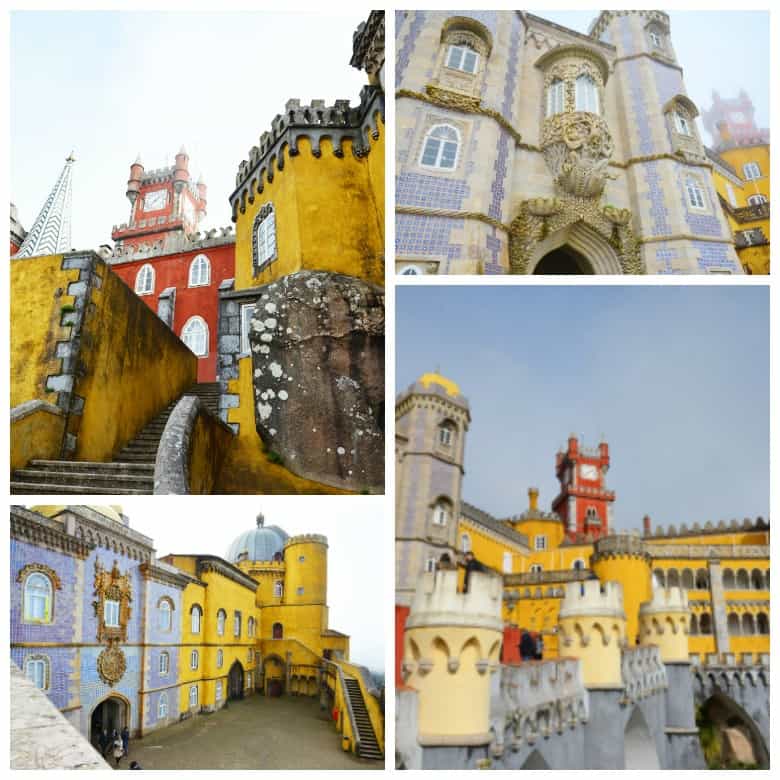 We were only there for an hour, but the before and after photos are pretty remarkable. On a clear day, the castle is visible from the city streets of Lisbon.
Hand painted tiles depicting everything from stunning roses to playing out wars from ironclad knights adorn the walls. You'll pass through an entryway that looks like a Medieval times before feeling like you must be at Disney. It also reminded me a lot of visiting Hearst Castle in California.
PRO TIP: You can not take pictures inside Pena Palace.
You'll be able to take photos of the exterior, but images taken inside the castle are strictly prohibited.
Castle of the Moors- Castelo dos Mouros
Plan your wardrobe accordingly. Know that up that high with be several degrees colder than down in the town and also a lot winder.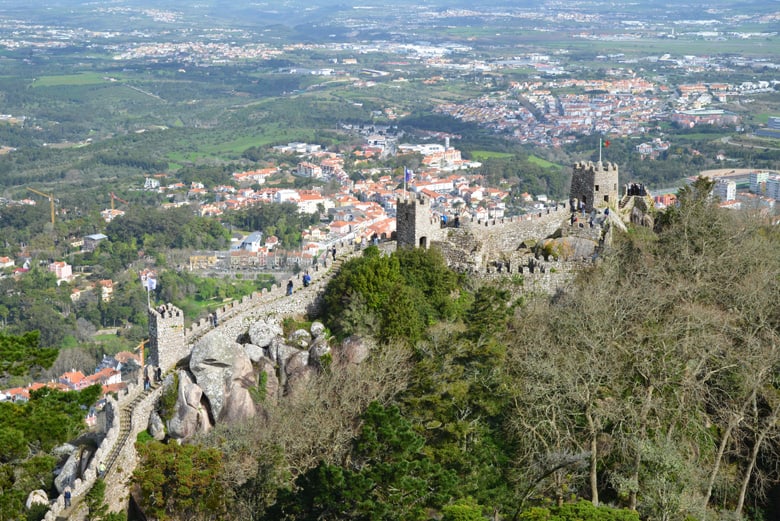 The Moorish castle is also impressive and walkable from Pena, both and up and downhill trek on the next mountain top. It takes about 10 minutes. You can grab a tuk tuk or bus. It actually comes before Pena on the bus route, but is less populated and therefore better to do after Pena in ordering of touring.
Again, bring good shoes. In total, we walked over 12,000 steps and 60 flights of stairs (according to the iwatch). The bus will drop you off at the entrance, but it is still still a 15 minute walk to bottom.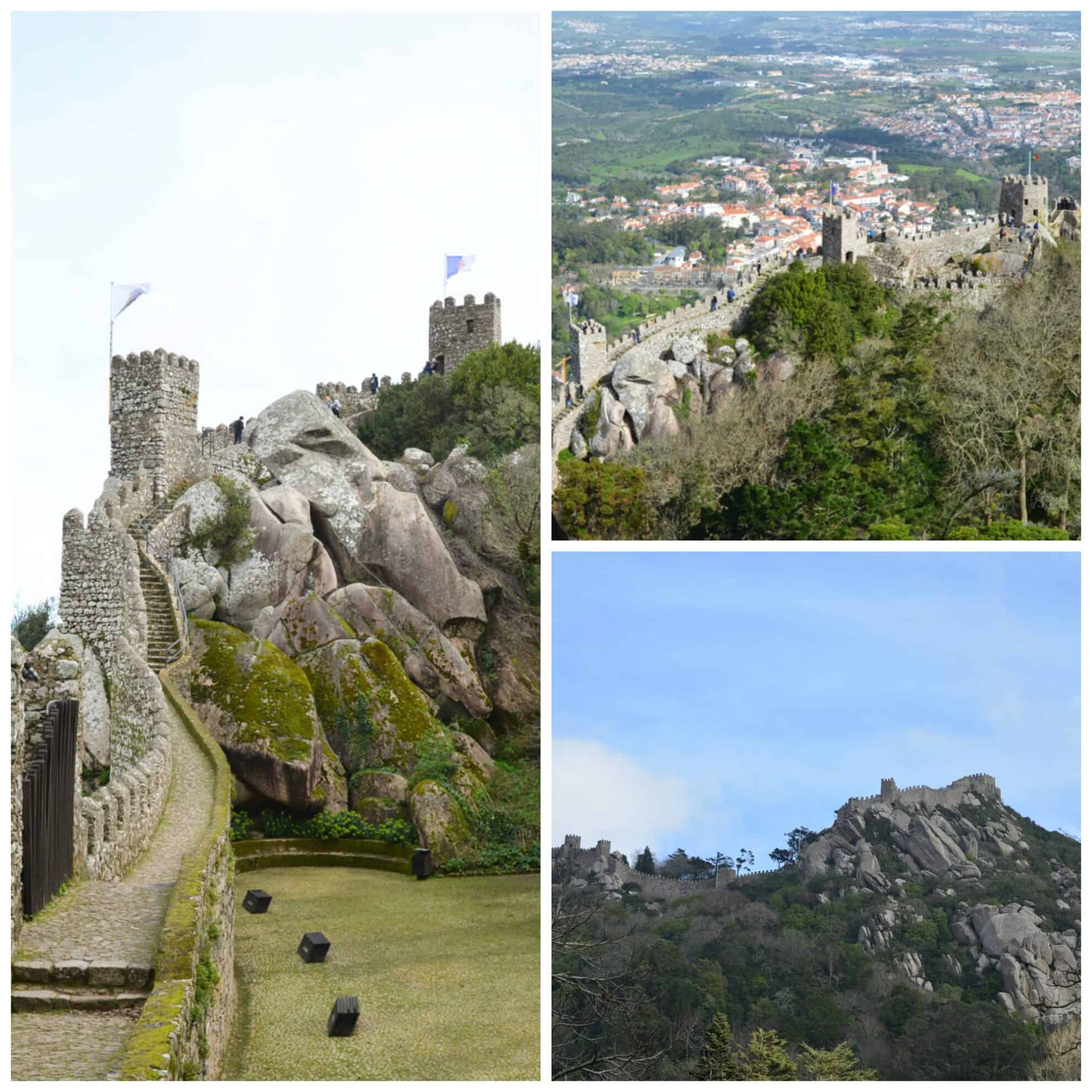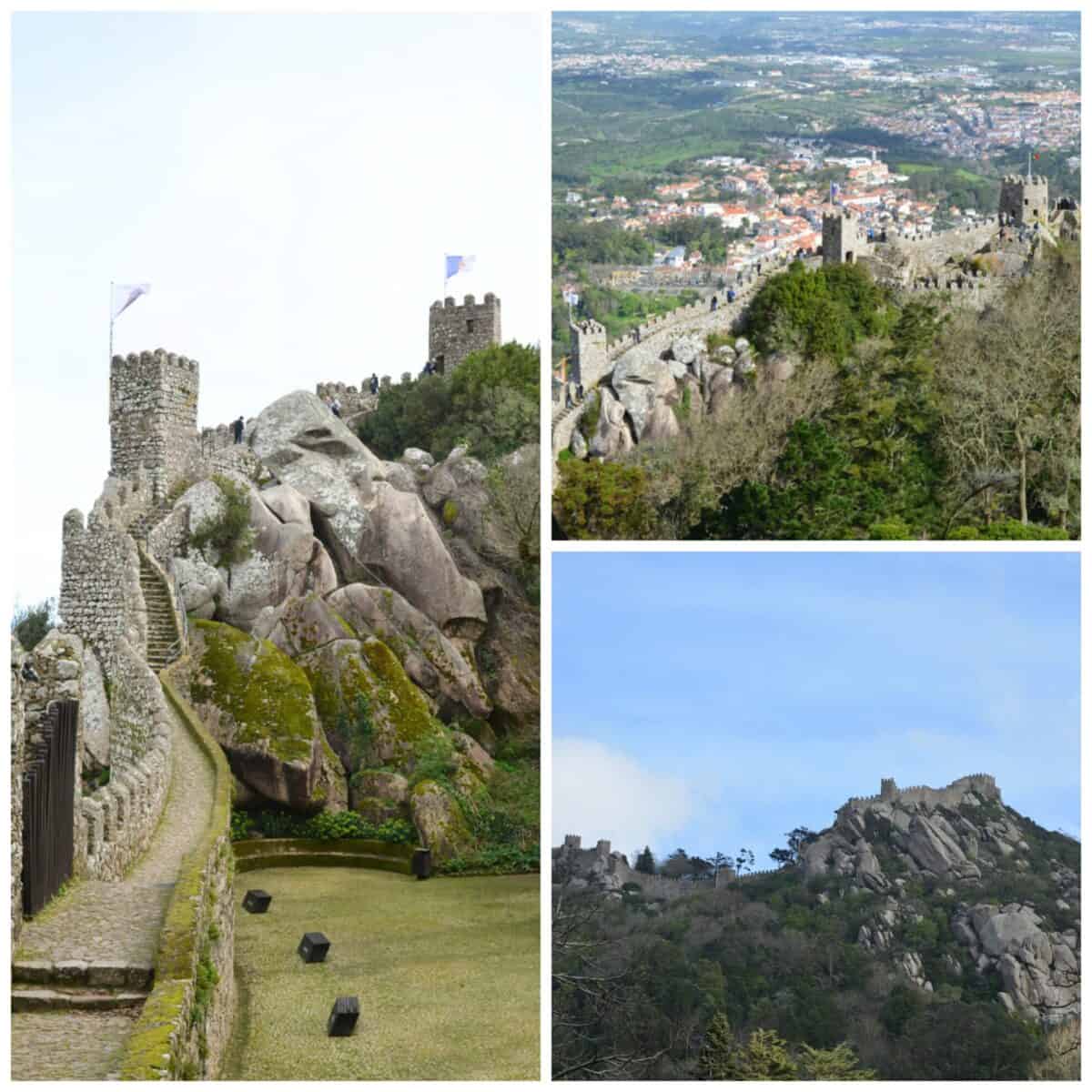 The stone stairs up to the crest of the fortress is fairly challenging. The stairs are tall and the wind it whipping. I am not afraid of heights and there were a few moments that I needed to take a break and steady myself.
At the top you'll get a bird's eye view of Sintra and even all the way out to the bridge bridge in Lisbon. You'll also get a unique view of Pena and other castles Sintra has to offer.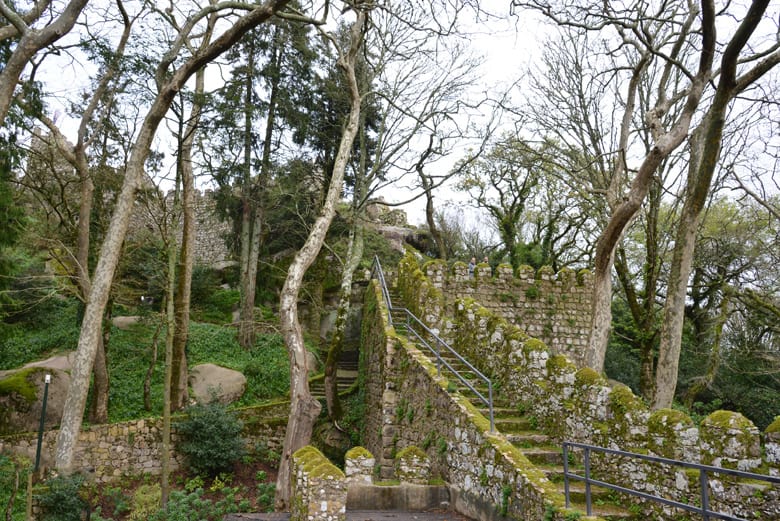 It is pretty impressive, but if you don't make it to the top, don't sweat it. This structure is so much older that less remains intact, there is not inside or shelter from the elements.
This fortress was built by the Moors in the 8th and 9th century. It has seen many battles and been a key part of several conquests. It too saw considerable damage during the great Earthquake.
Quinta da Regaleira
I spotted our next destination from the Moorish walls and immediately shuttered. This gothic building looks like it is straight from a fairy tale and is shrouded in mystery.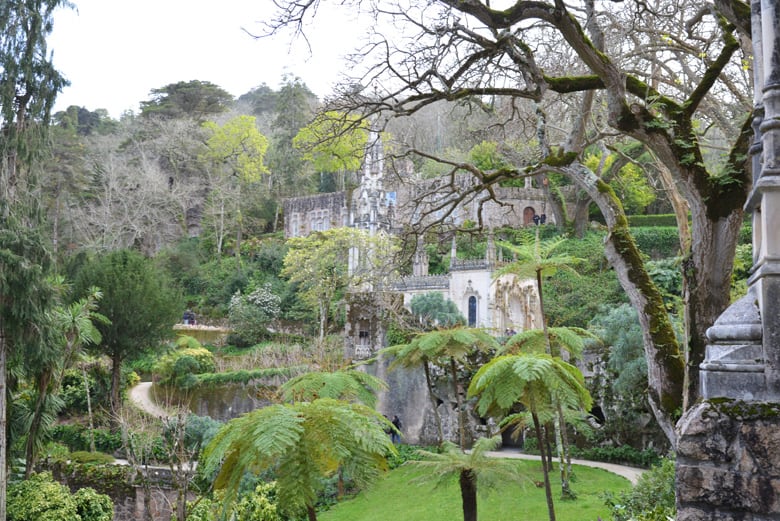 The grand estate has less written history than the others because it was independently owned and lived in by families until 1987. It was bought by a Chinese investment group and then turned over to the town of Sintra in 1998.
Because of that, it is in the most need of restoration and has the highest admission price.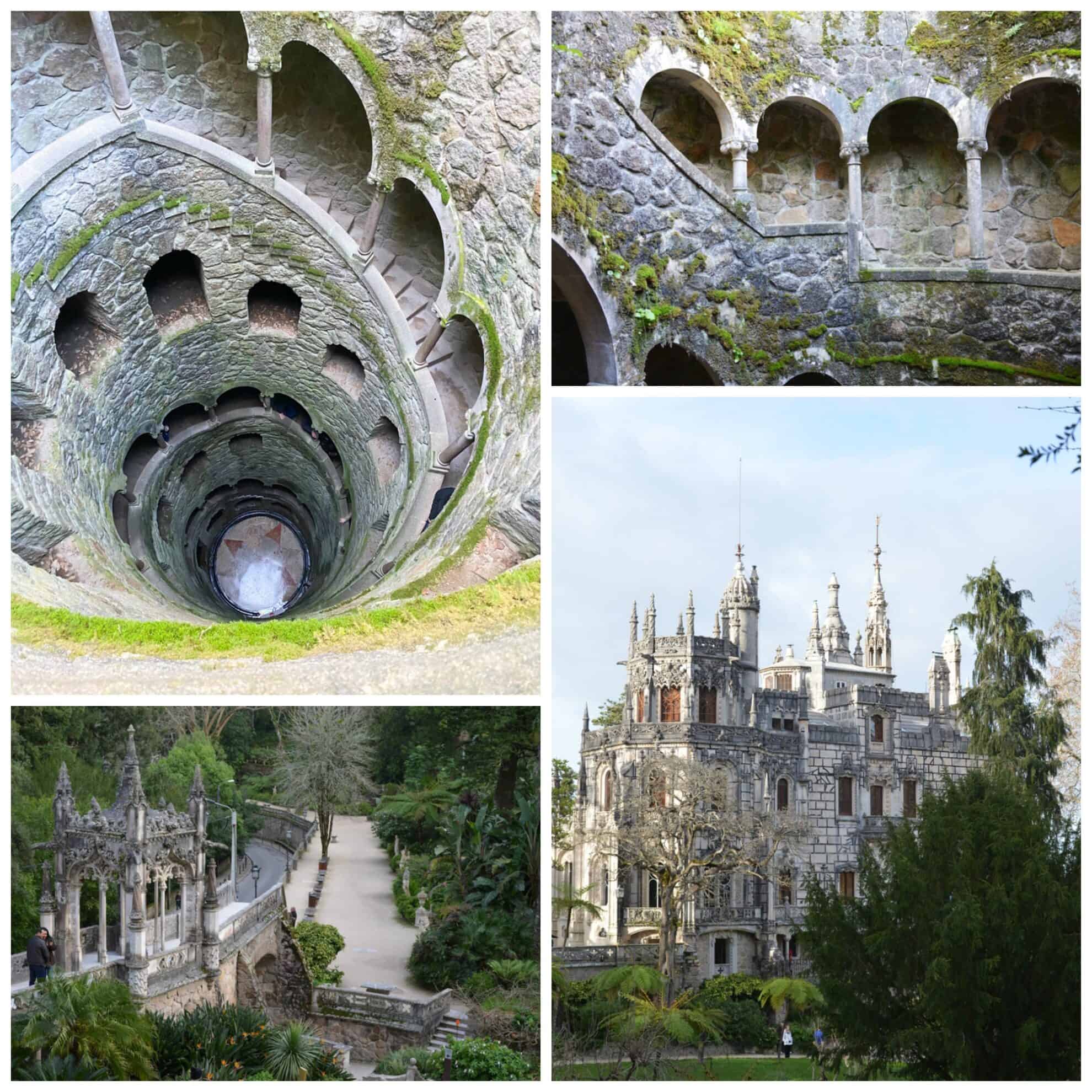 In fact, currently you won't be able to go past the first floor as the upper levels are under deep construction. But a trip is still worth it. The grounds and gardens alone are stunning.
There isn't one alcove, fountain or cement bench that doesn't hold a story or have a purpose, but the most mysterious of places is undoubtedly the Initiation Well.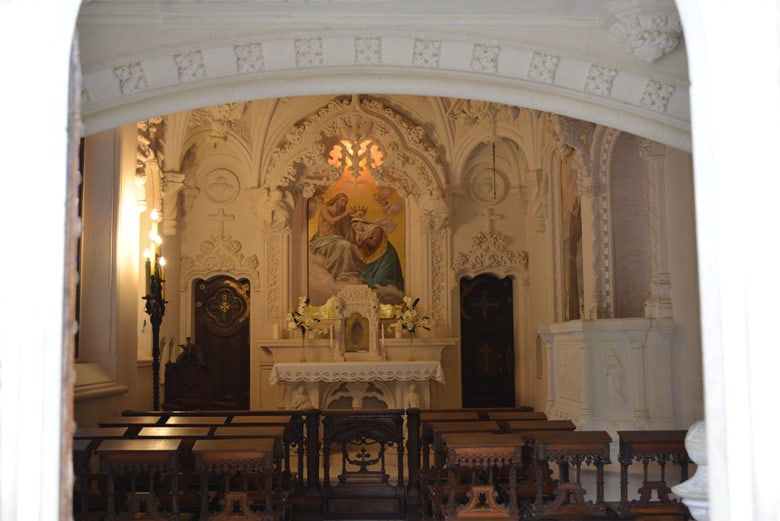 They are dotted with smaller structures, hide-outs and towers. My personal favorite was the small chapel. It is no wonder why this gothic palace was the muse for many horror films.
No trip to Sintra is complete with a Travesseiro de Sintra, also known as the Sintra Pillow, found at Casa Piriquita or Piriquita II.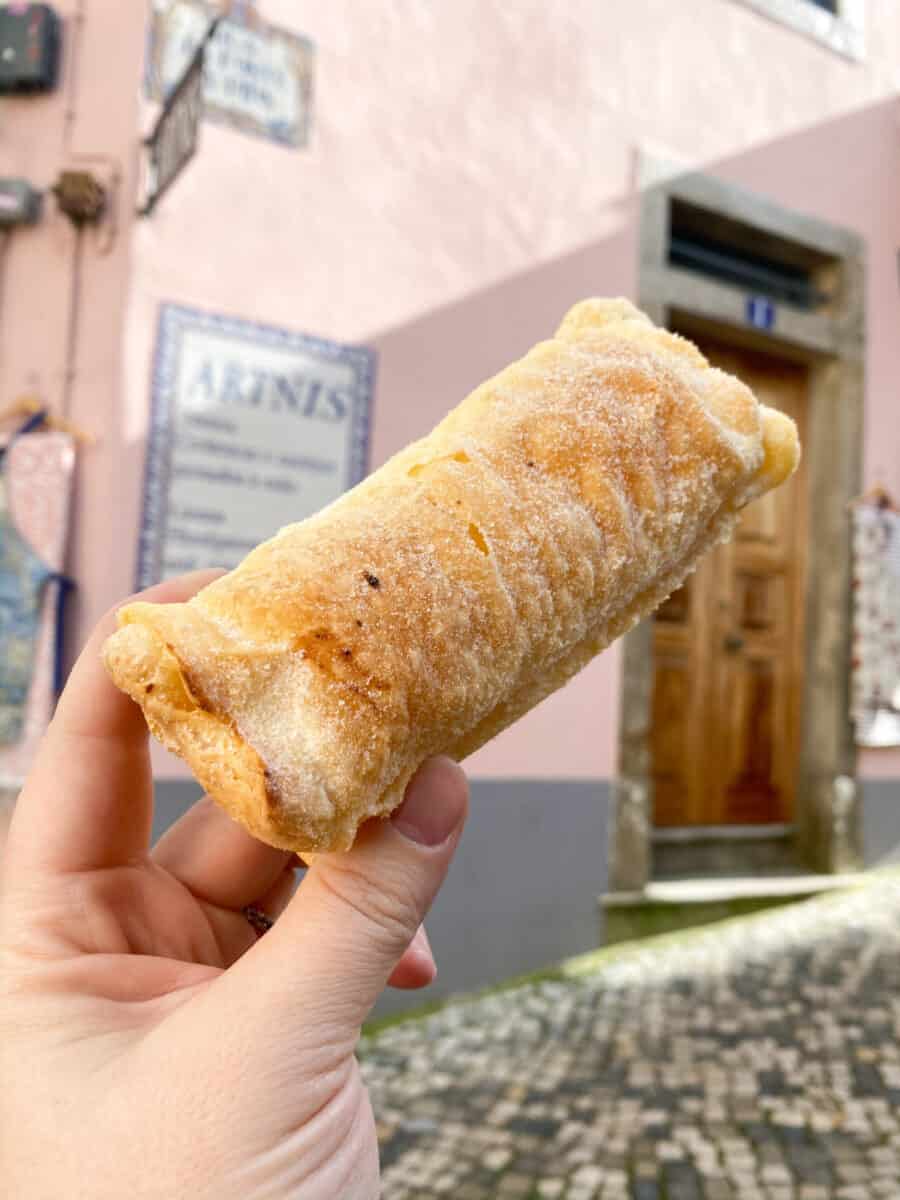 It is in the city center, which is located up and around the bend from the train station. There are some traditional Portuguese restaurants in town, but also cafes that cater to Americans. The food is very similar to Lisbon due to their proximity.
You come to Sintra for the landmarks and castles, not necessarily for the food.
Check out our other Portugal posts: