This soba noodle recipe is a great way to bring diverse food into your home. A noodle salad with fresh vegetables and delicious buckwheat noodles, although it is typically thought of to be Asian, it can be a side dish to any meal.
Honey Sesame Soba Noodles are made from hearty buckwheat noodles tossed in a light Asian sauce with edamame, and carrots. Serve as a side dish or vegetarian entree.
What are soba noodles? Soba is the Japanese name for buckwheat, therefore they are simply buckwheat noodles. They have a denser texture, similar to whole wheat spaghetti.
My husband saw the noodles lying on the counter looking all "whole wheaty". While I think whole wheat pasta has more body and taste, he vehemently disagrees. I end up making two types of pasta to appease us both.
These poor soba noodles were being judged before even leaving their package. Much to his surprise… I proved him wrong and he loved them! Buckwheat noodles for the win!
All it took was a little Googling and education to prove to him this wasn't me just trying to hide run-of-the-mill whole wheat noodles into his diet. Again.
Which generally brings people to the next questions… what is buckwheat? Besides the Little Rascal famous for saying "o-tay", buckwheat is a gluten-free grain.
Because the name includes "wheat" is commonly misconstrued as a wheat. It is still a grain and although gluten free, is a carbohydrate.
PRO TIP: This soba noodle salad can be served hot or chilled, making it perfect for potlucks and parties!
The difference between soba noodles and regular pasta is that soba noodles have more protein, fiber, and lower calories. Whereas your typical pasta has high sugar content, carbs, and more calories.
You can find buckwheat noodles in the Asian section of most grocery stores (as opposed to the pasta aisle). They are a great and easy side dish for any meal. Crunchy vegetables add a wonderful contrast to the robust noodle.
There are some great health benefits to soba noodles! They're especially great for people who are gluten intolerant. The best ones to look for are made from 100% buckwheat. Some are even pretty colors beyond brown.
Additionally, soba noodles are a great source of manganese, and vitamin B-1! They help to lower blood pressure and cholesterol levels, as well as have anti-inflammatory impact on your body.
Soba noodles are fairly easy to prepare and often take less time than traditional pasta. They can be boiled in water or broth and only need to be cooked until they're al dente, which only takes around 5 minutes.
PRO TIP: Look for shalled, cooked edamame in the freezer section. Flash frozen vegetables hold just as much nutritional value as freshly harvested vegetables and are often cheaper. Bonus, it saves you some work!
They might be of Asian decent, but you can substitute them for any dish calling for pasta. Likewise, you can use regular pasta with this recipe.
The sauce I used is a honey, soy sauce and rice vinegar base. Just enough acidity and sweet to balance each other out. Typically, you'll see similar dishes served with a peanut butter sauce or sesame oil sauce. Both are delicious, but a little heavier than what I was aiming for.

If you loved this soba noodle recipe, check out these other easy Japanese recipes: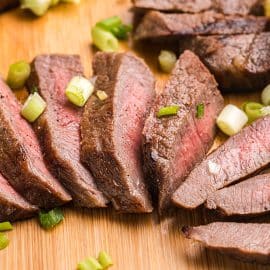 Asian Steak Marinade
Asian BBQ Steak marinade can be used on any cut of beef, combining traditional Asian flavors like soy sauce, honey, ginger, sesame and garlic.
See The Recipe!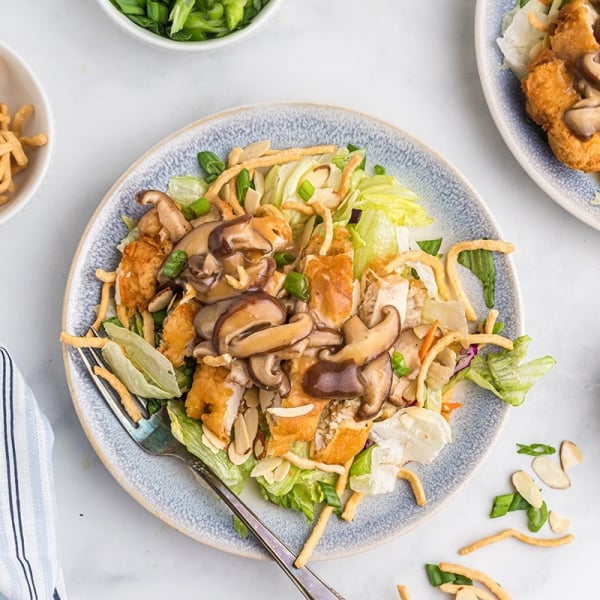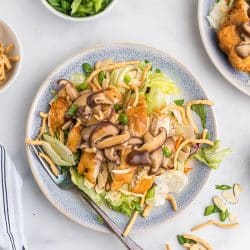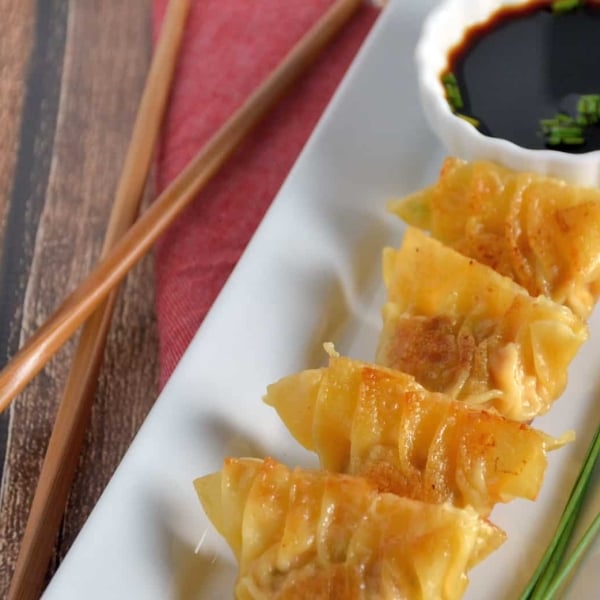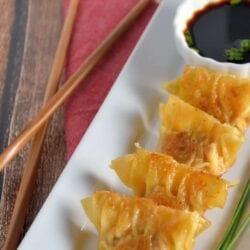 Tools for making this Soba Noodle Salad:
Good Extra Virgin Olive Oil– A good olive oil will taste like, well, olives, while a poorly made one will taste like vegetable oil. Gross. While people tend to favor Italian and Greek olive oils, I prefer to buy mine domestically.
There are some great ones out there from all over the world, but the reporting of ingredients isn't always the same and you could find that your super expensive olive oil was actually cut with vegetable oil.
Mixing Bowls– make sure to check out my article on Using the Right Mixing Bowl, you'd be surprised how many people aren't!
Colander
– Another kitchen staple that every home should have.
Questions you might have about how to make soba noodle salad:
Do I have to use sesame seeds? No, you can omit them if you'd like. I like to use black sesame seeds for contrast, but you can also use regular.
Do I have to use green onion? Nope! Scallions can also be omitted. You can also use chives, if you wish.
Can I serve this hot or cold? You can serve this noodle salad however you'd like! I would suggest to cook the soba noodles and refrigerate them. Right before serving, add the mixed dressing to cold soba noodles. This way the noodles won't absorb all of the dressing and get slimy.
What protein would you add? This is hearty enough for a vegetarian entree, but you can add cooked chicken, shrimp or scallops to take it up a notch.
Sesame Soba Noodle Recipe
Sesame Soba Noodles are made from delicious buckwheat noodles tossed in a light Asian sauce, edamame, and carrots! This noodle salad is full of yummy flavors!
Instructions
Bring a large pot of water to a boil, add salt. Add soba noodles and cook to "al dente" according to package directions.

While pasta cooks, place honey through extra virgin olive oil in a small dish and whisk together. Set aside.

Drain pasta well and place in a large serving bowl. Toss with honey dressing, edamame, carrots and scallions.

Garnish with black sesame seeds and serve. Enjoy your Sesame Soba Noodles!

If you've tried this recipe, come back and let us know how it was!
Nutrition
Calories:
526
kcal
,
Carbohydrates:
68
g
,
Protein:
15
g
,
Fat:
24
g
,
Saturated Fat:
3
g
,
Sodium:
3020
mg
,
Potassium:
458
mg
,
Fiber:
3
g
,
Sugar:
19
g
,
Vitamin A:
2800
IU
,
Vitamin C:
6.1
mg
,
Calcium:
103
mg
,
Iron:
3.8
mg