Cast Iron Skillet Recipes
From breakfast to dinner, and even dessert, these east Cast Iron Skillet Recipes are perfect for cast iron experts and beginners alike!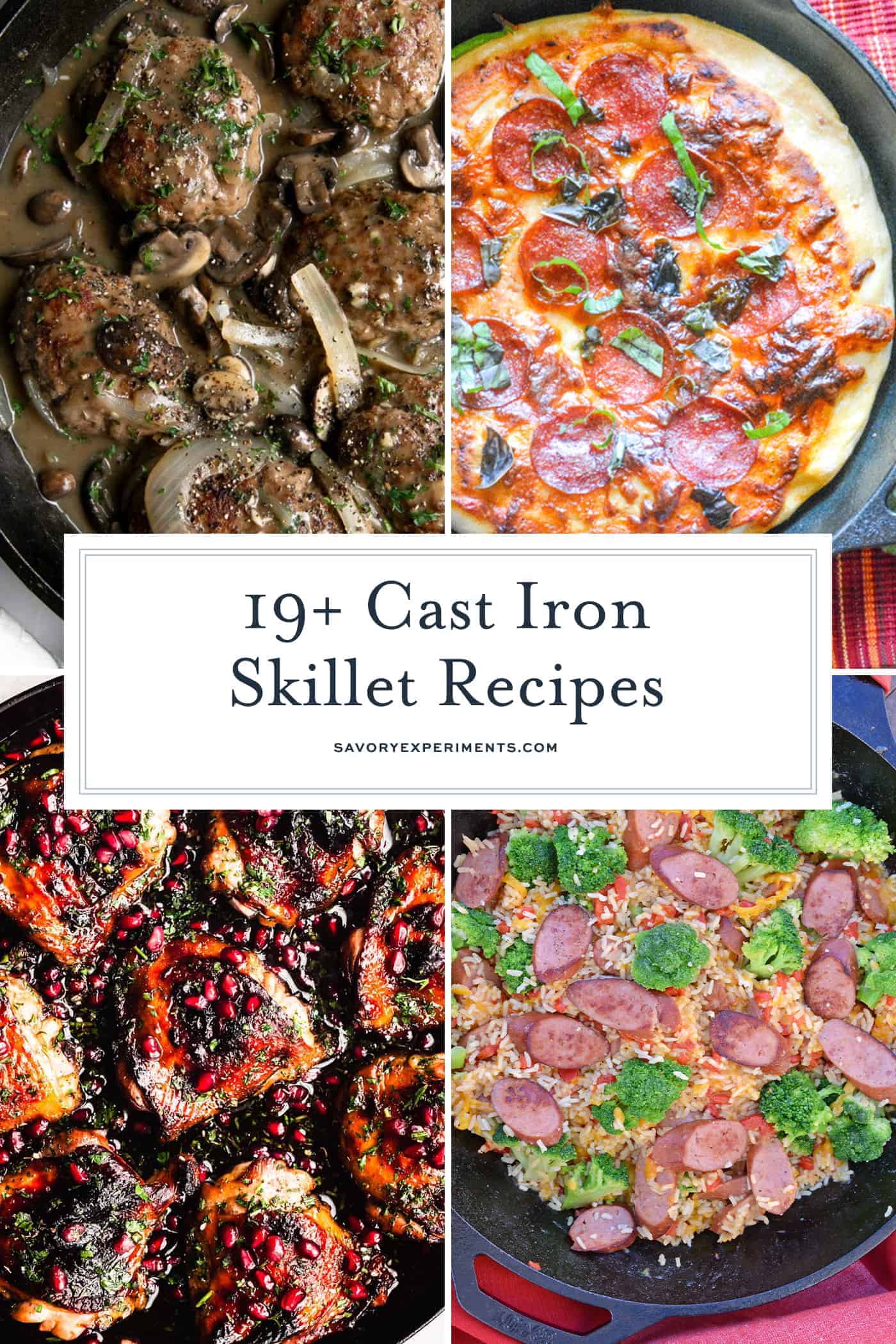 These Cast Iron Skillet Recipes are easy, flavorful, and utilize one of my favorite kitchen tools – the cast iron skillet!
So you bought a cast iron skillet. Now what?? Lucky for you, not only do I have lots of recipes for you to make, but I also have a guide on How to Clean Cast Iron and How to Season Cast Iron!
Don't let your new skillet intimidate you! I promise it will soon become one of your favorite kitchen tools. When seasoned properly, it can really take your recipes to the next level!
Cast Iron Skillet Breakfast Recipes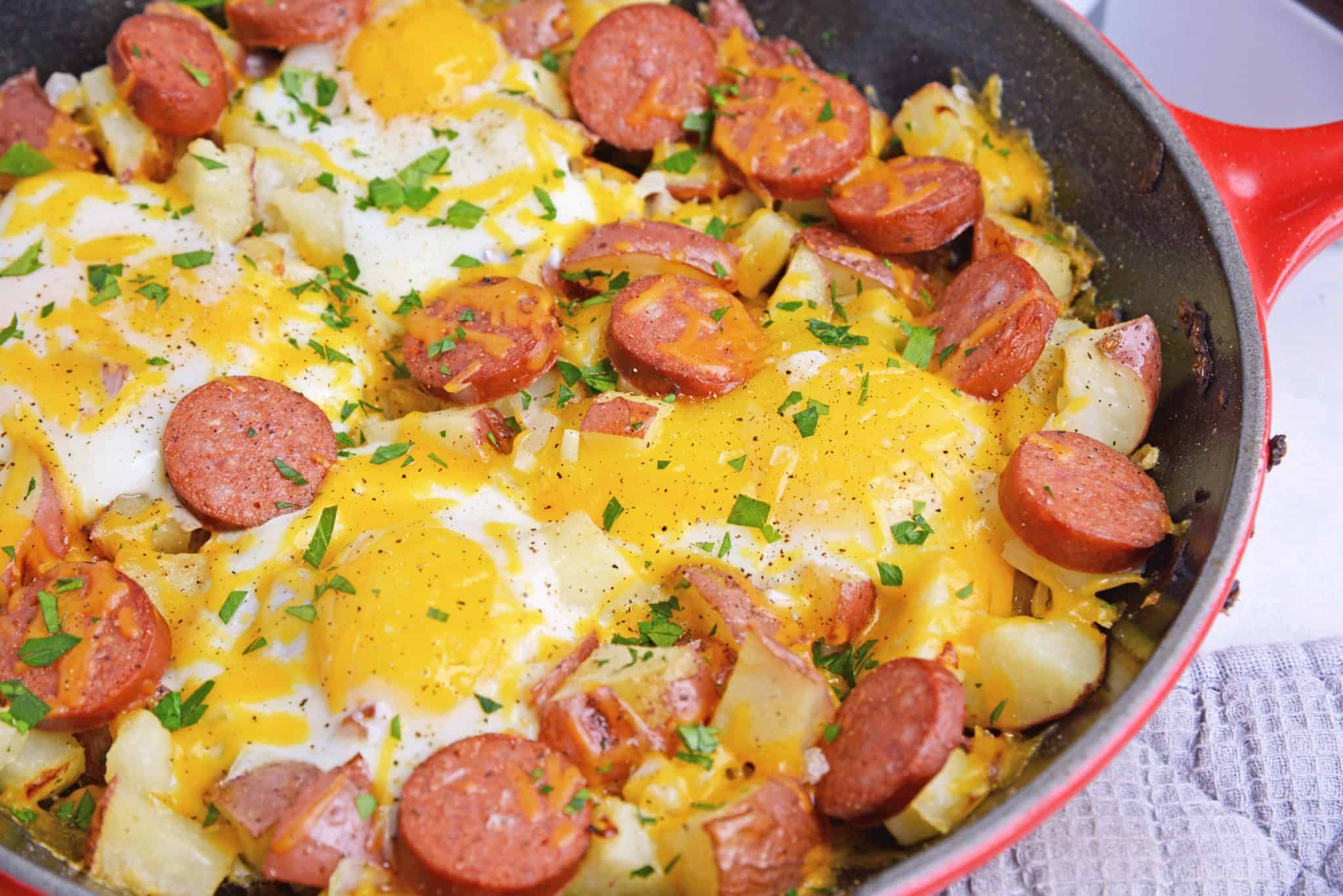 Potato, Andouille Sausage and Egg Skillet is a delicious breakfast skillet with andouille sausage, potato, eggs and gooey cheese. Ready in 30 minutes and perfect for special weekend brunch!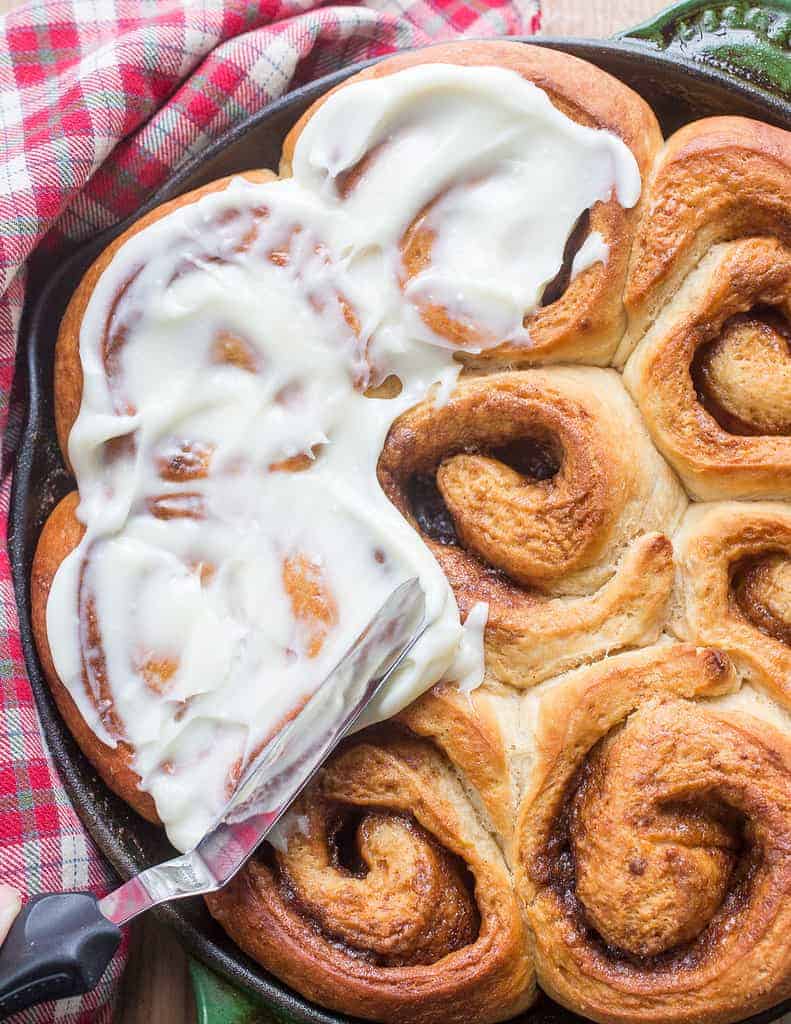 With only 30 minutes to rise and no stand mixer required to make, you now have no excuse not to make these quicker Cast Iron Cinnamon Buns every weekend! You can find the recipe here.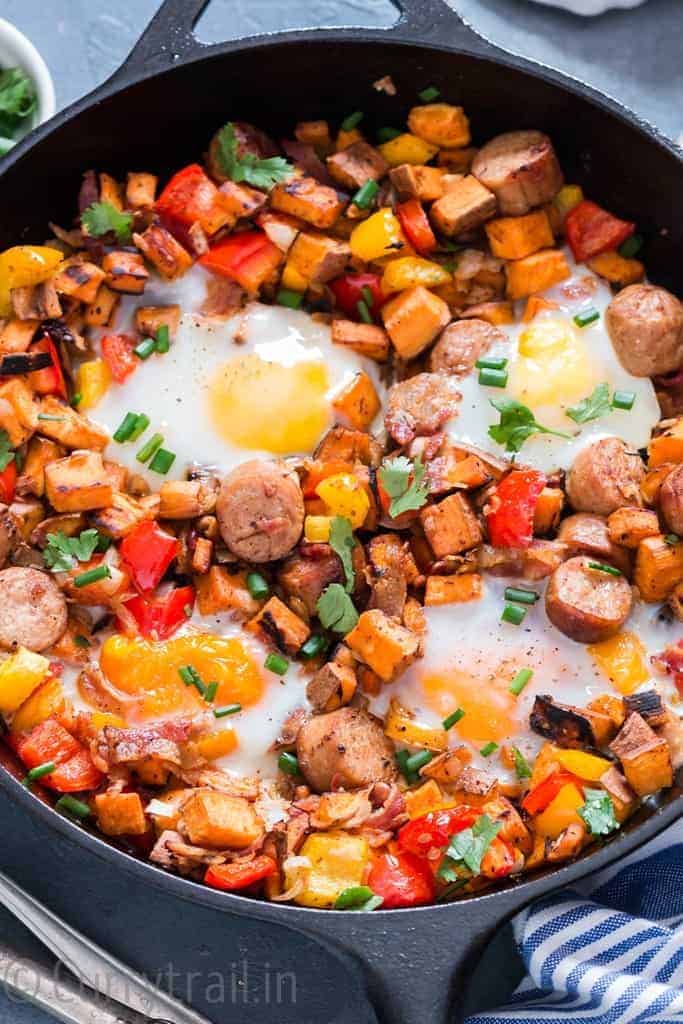 This Breakfast Sweet Potato Hash is full of fresh flavors and bright colors! It's naturally high in protein, gluten-free and diary-free too. You can find the recipe here.
Cast Iron Skillet Dinner Recipes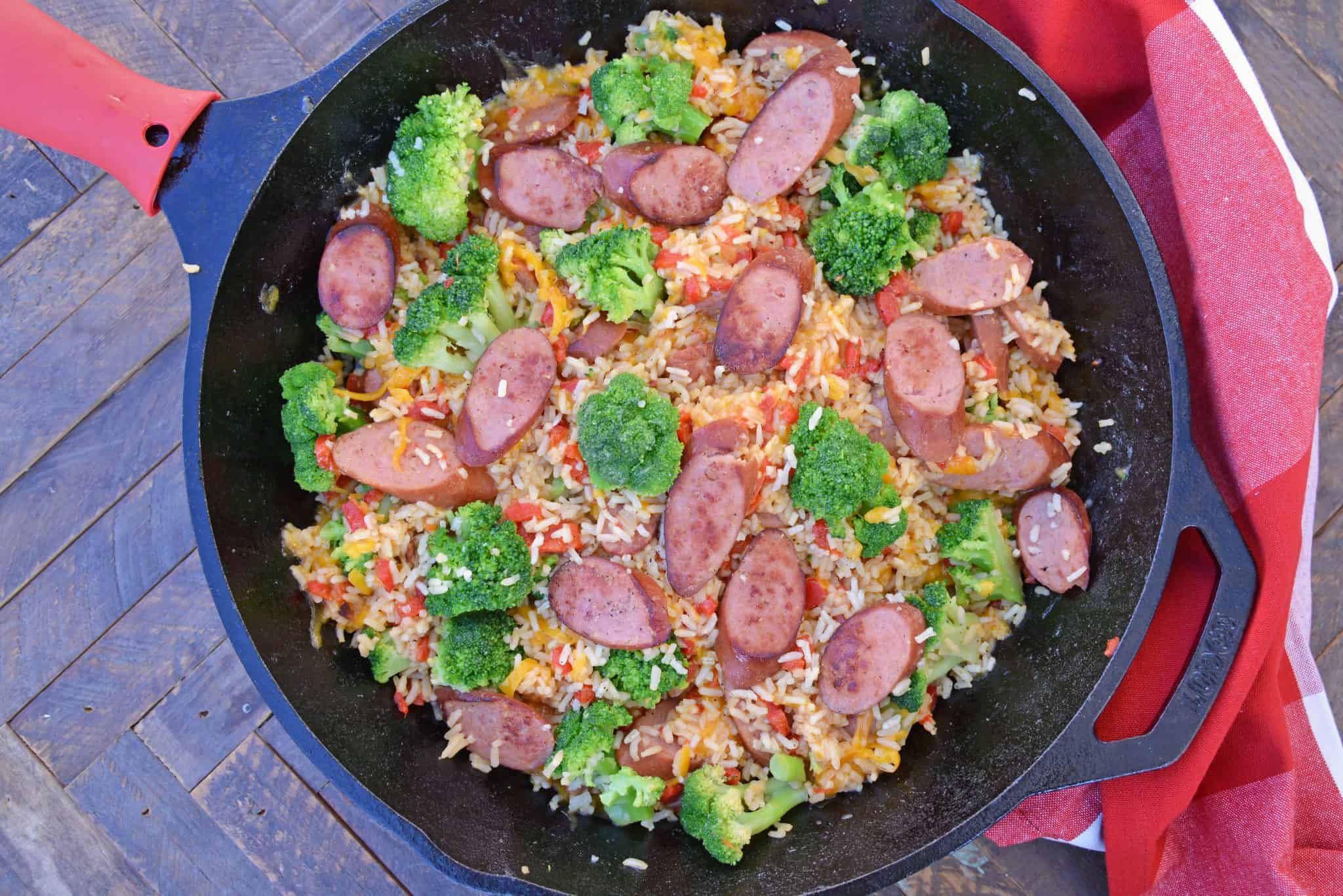 Sharp cheddar cheese tossed with rice, broccoli florets, roasted red pepper and tender Smoked Sausage. Dinner is ready in just 15 minutes with this Cheesy Broccoli and Rice meal.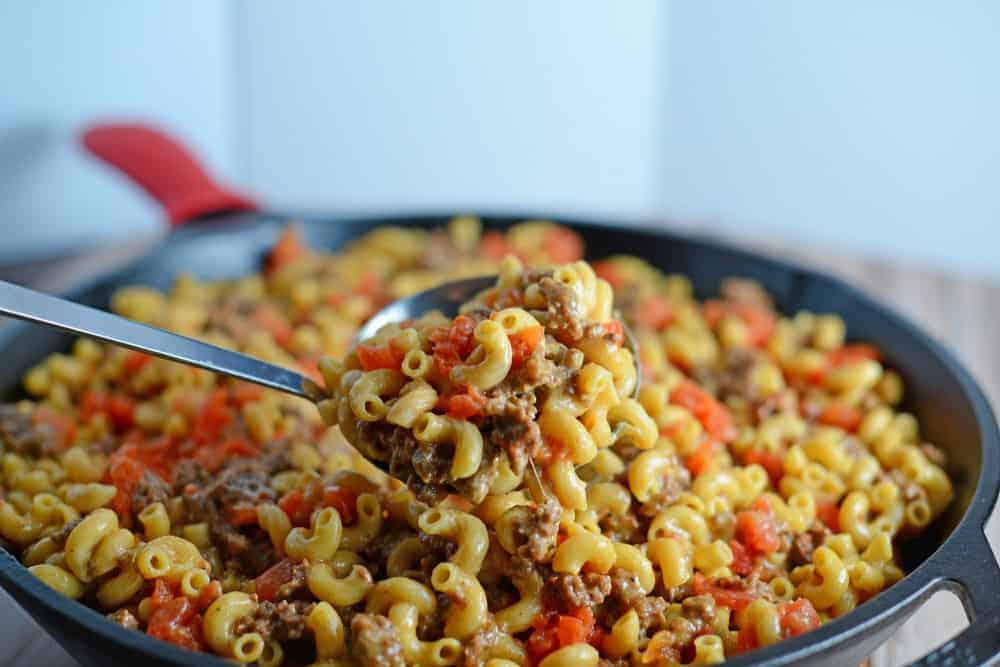 Homemade Hamburger Helper Skillet is a  great ground beef recipe with cheddar cheese, seasonings and tomatoes all ready in 20-minutes!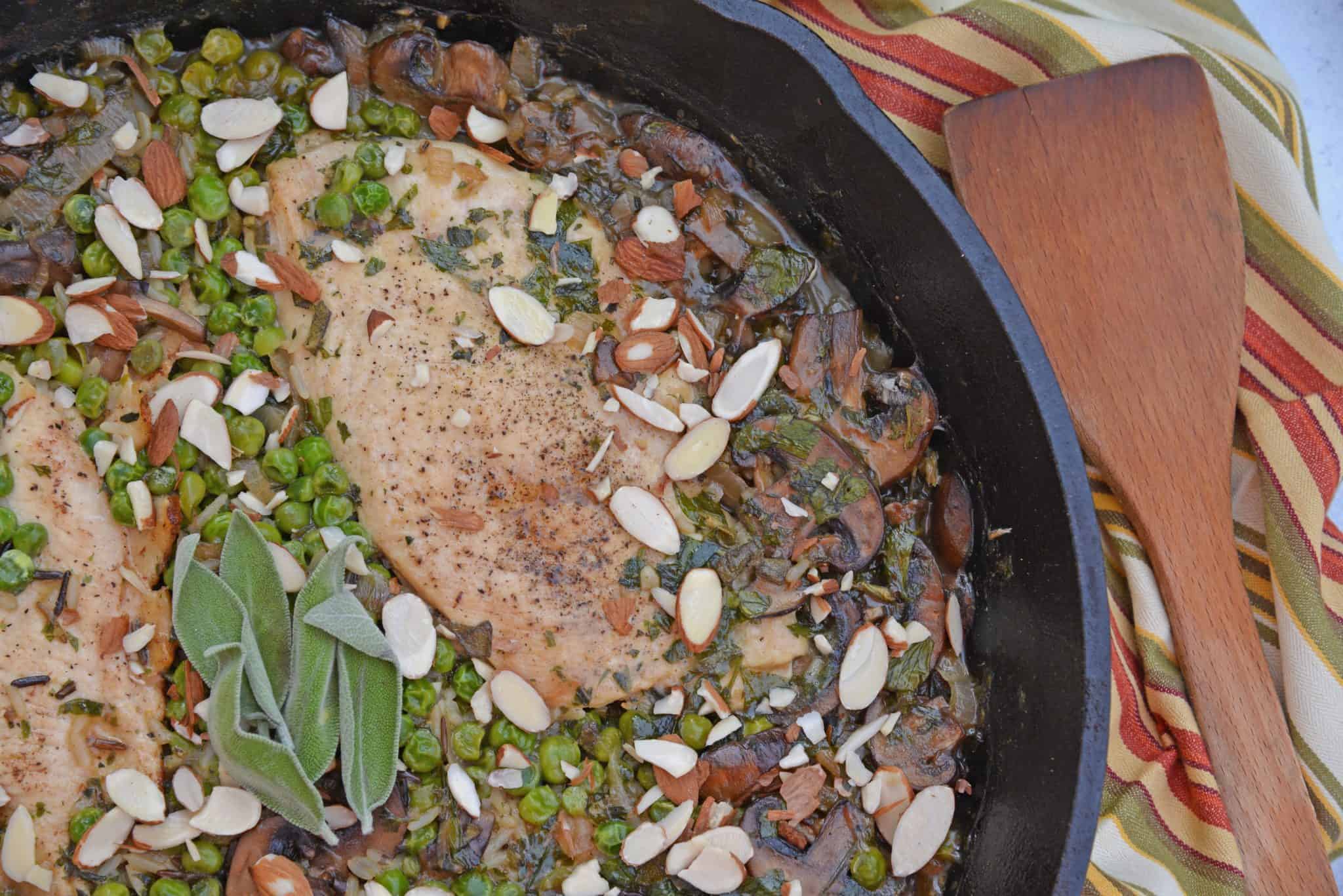 Mushroom Chicken and Rice Skillet is an easy one dish meal with loads of flavor like peas, mushrooms, shallots, sage and garlic!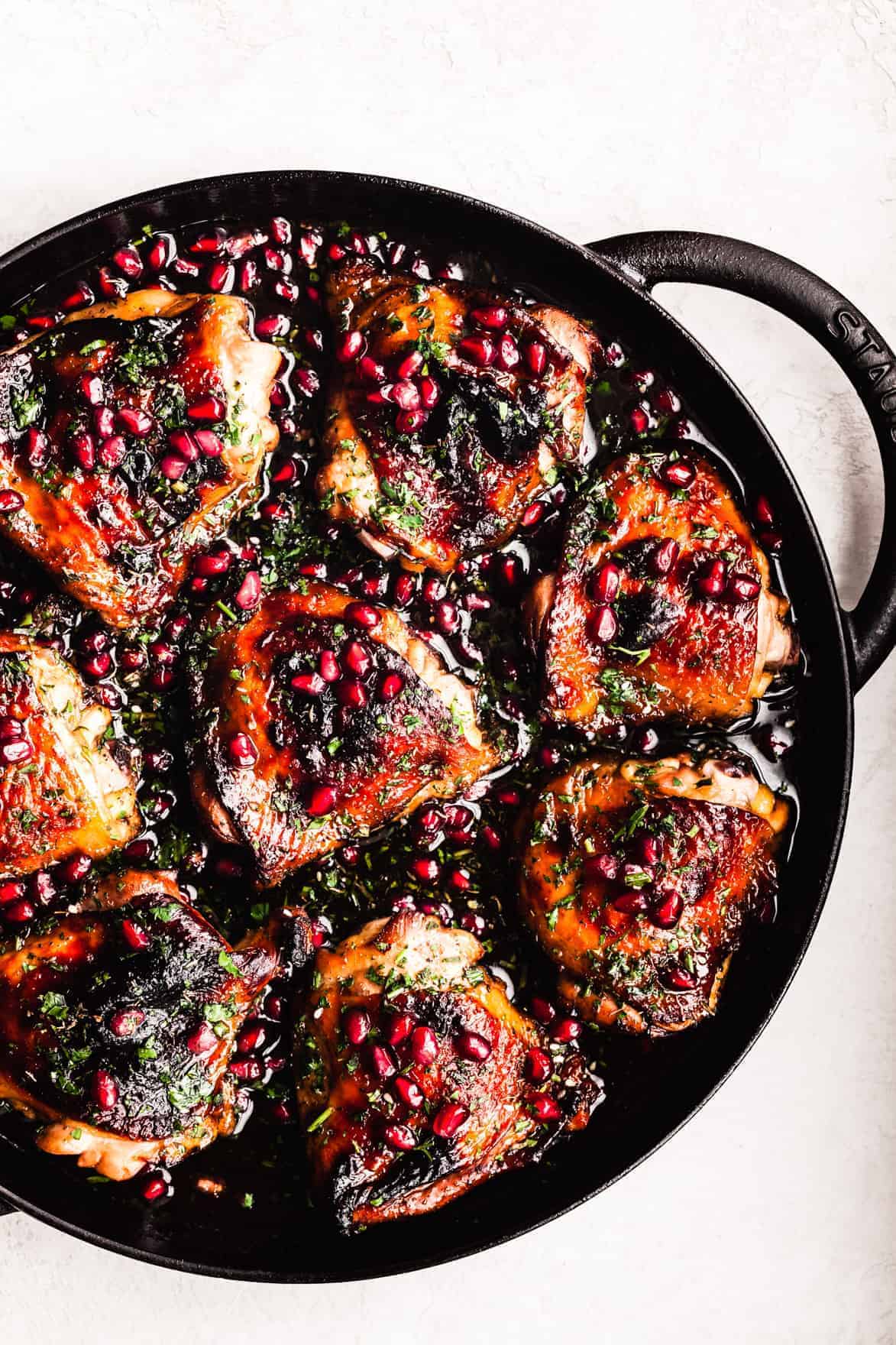 Succulently tender and juicy chicken thighs with perfectly crispy skin, easily made with a sweet and tart pomegranate sauce that's finger lickin' good! You can find the recipe here.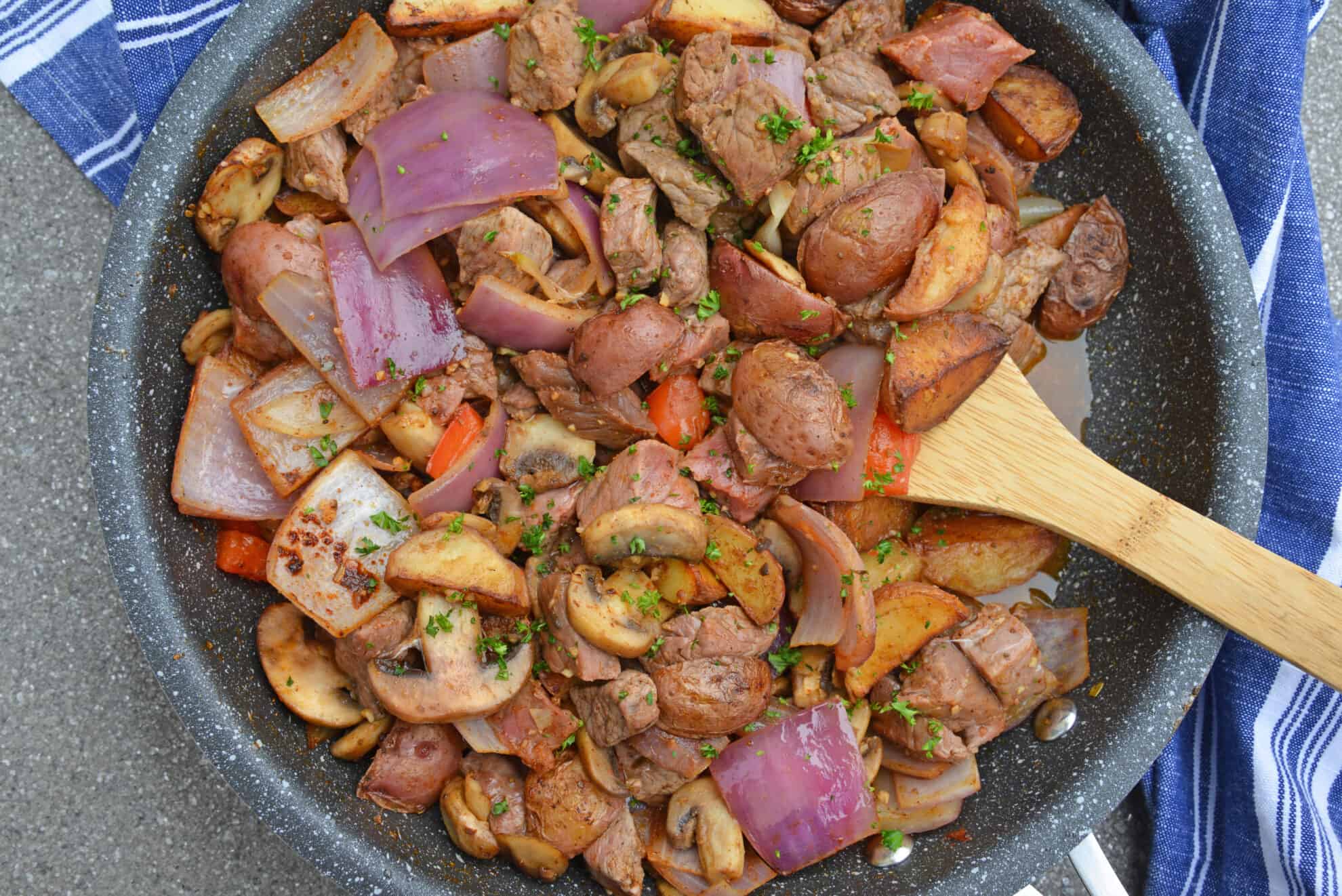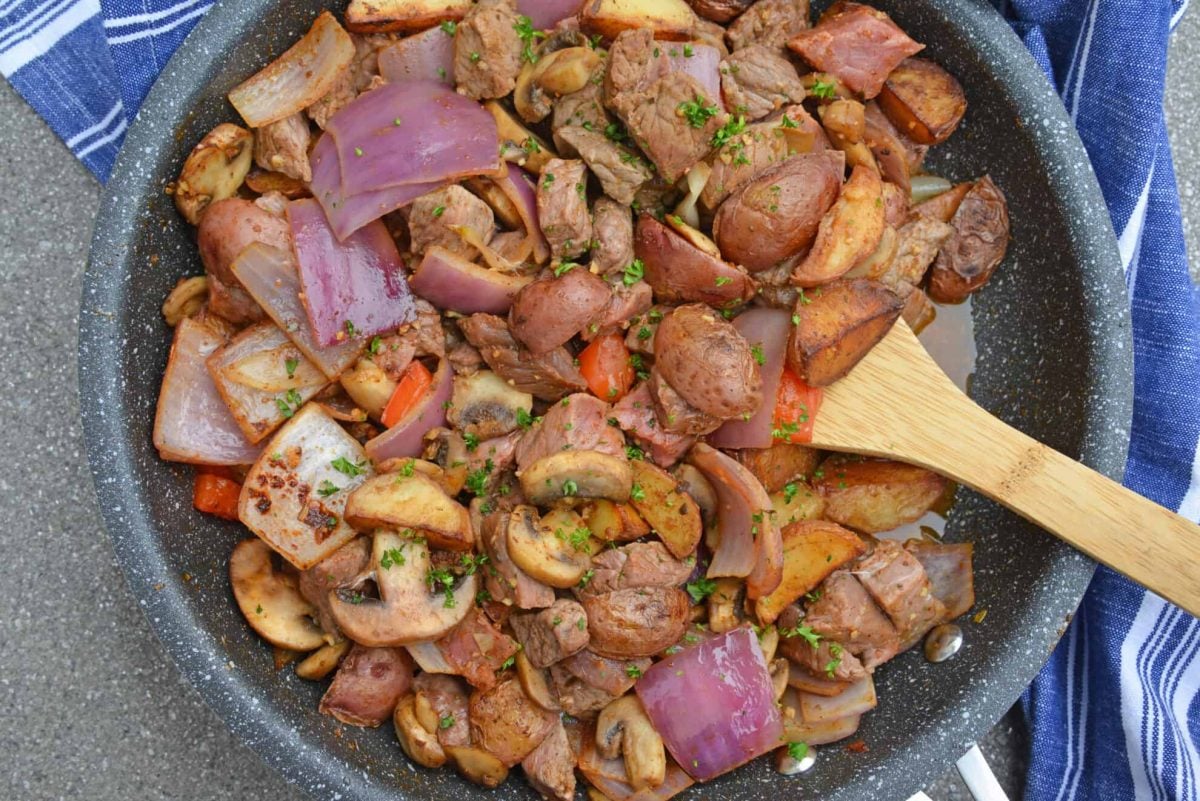 Need a heart meal on the go? This Steak Stir Fry is right up your alley!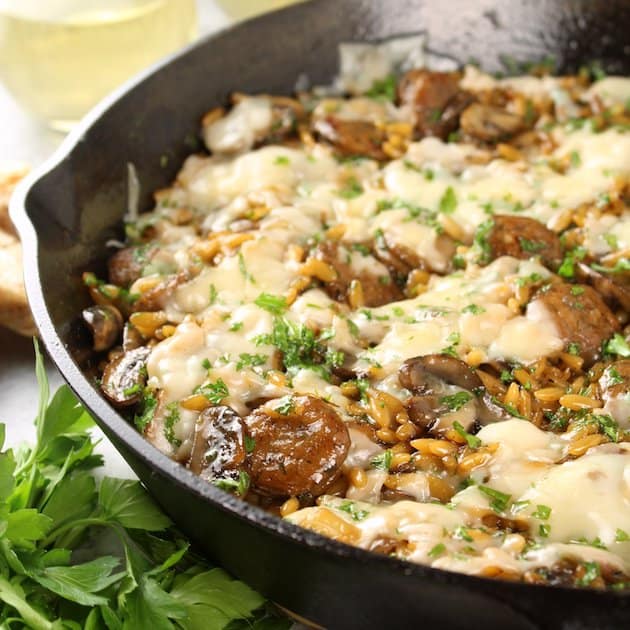 I love a big ole' pot of comfort food. Especially when it involves hearty fall flavors like this Chicken Marsala Orzo Skillet! You can find the recipe here.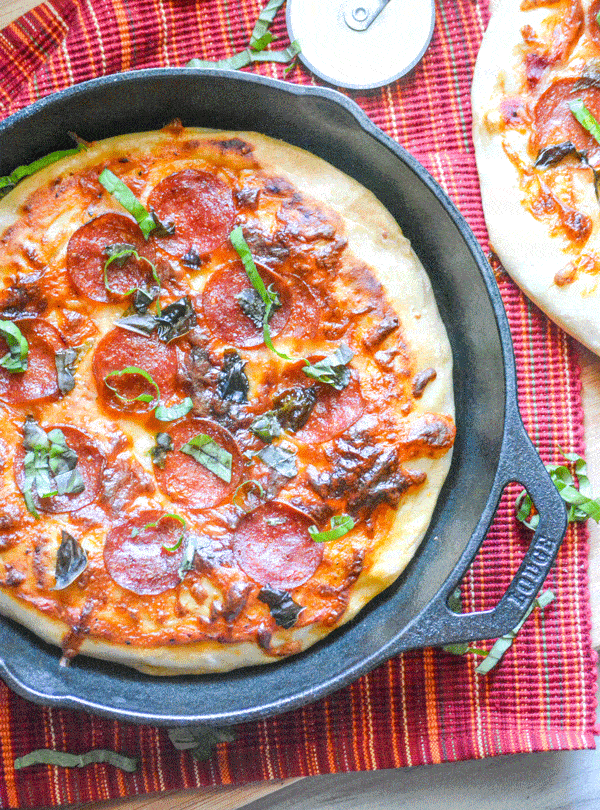 These Easy Cast Iron Pan Pizzas with Perfect Crust have the best crispy, oiled golden brown crust. Fix 'em up with your favorite toppings for an easy, at home experience you won't soon forget! You can find the recipe here.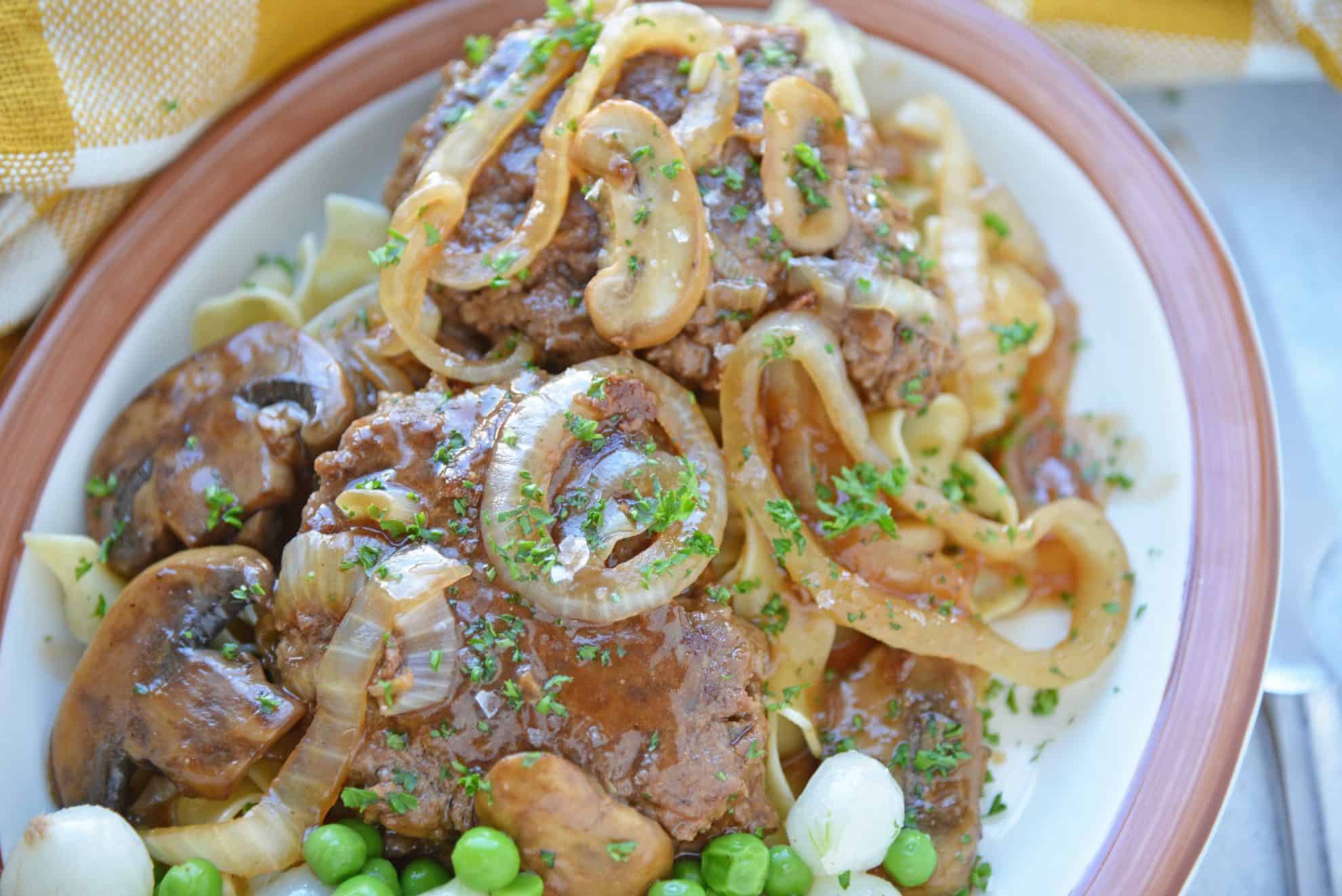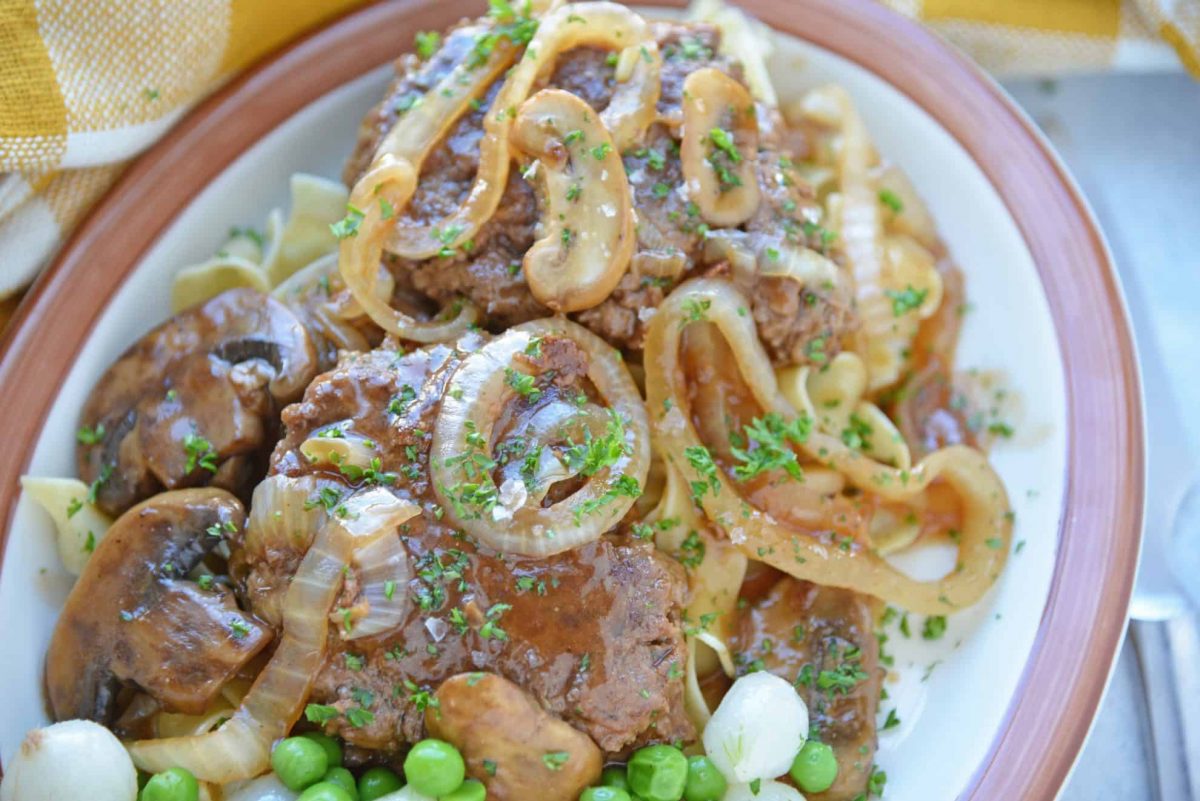 Enjoy this mouthwatering 30 minute Salisbury Steak Recipe with your favorite mashed potato recipe and a scoop of green peas for a complete meal!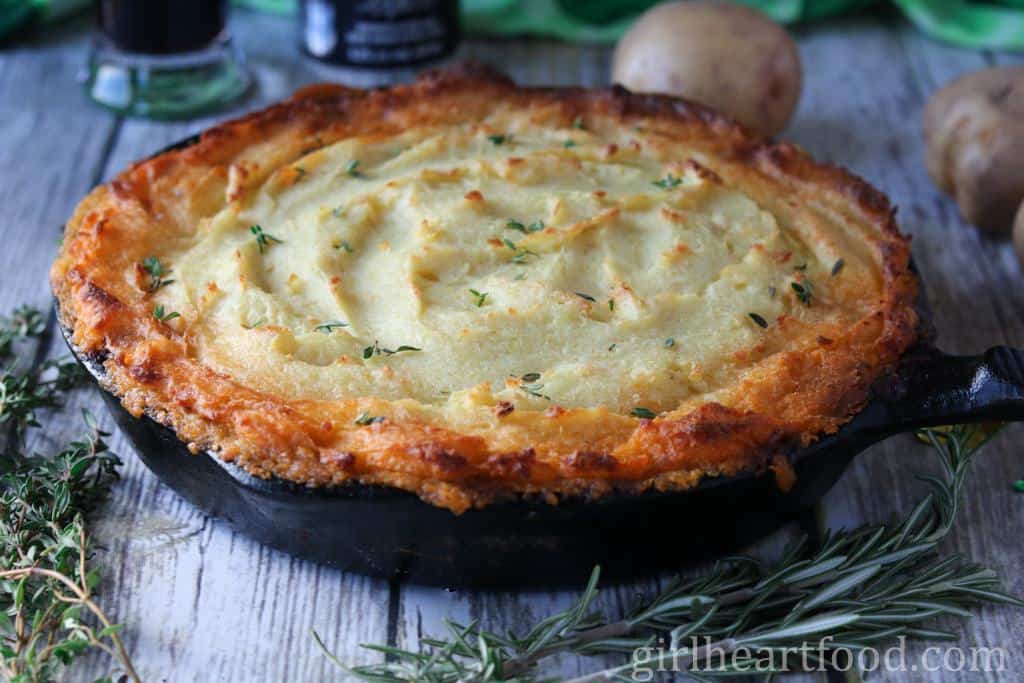 Ground lamb is infused with Guinness beer and savory herbs like rosemary and thyme to make this delicious Skillet Shepherd's Pie! You can find the recipe here.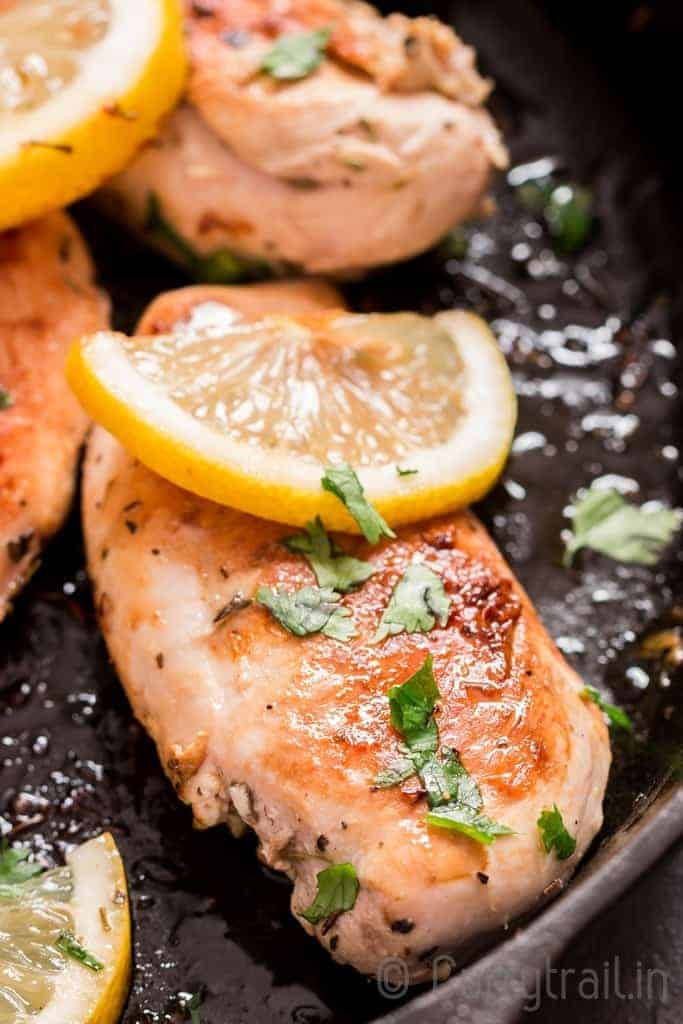 Skillet Lemon Chicken Breasts with herbs is a savory dish with the most simple and delicious chicken marinade giving you the best ever and easiest lemon chicken breasts that is perfect for any weeknights! You can find the recipe here.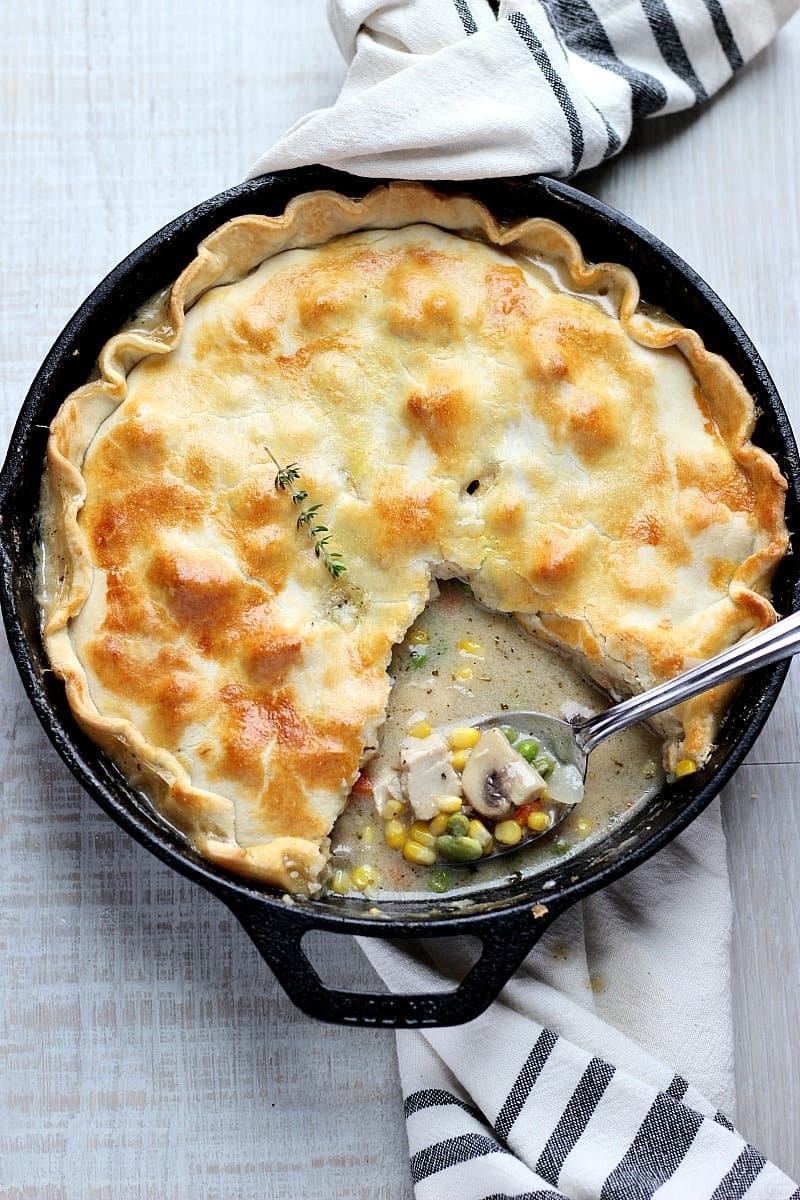 A fun step-by-step guide on how to make the most delicious and heart warming Skillet Chicken Pot Pie with veggies, mushroom, moist chicken cubes and topped with a melt-in-your-mouth pie crust! You can find the recipe here.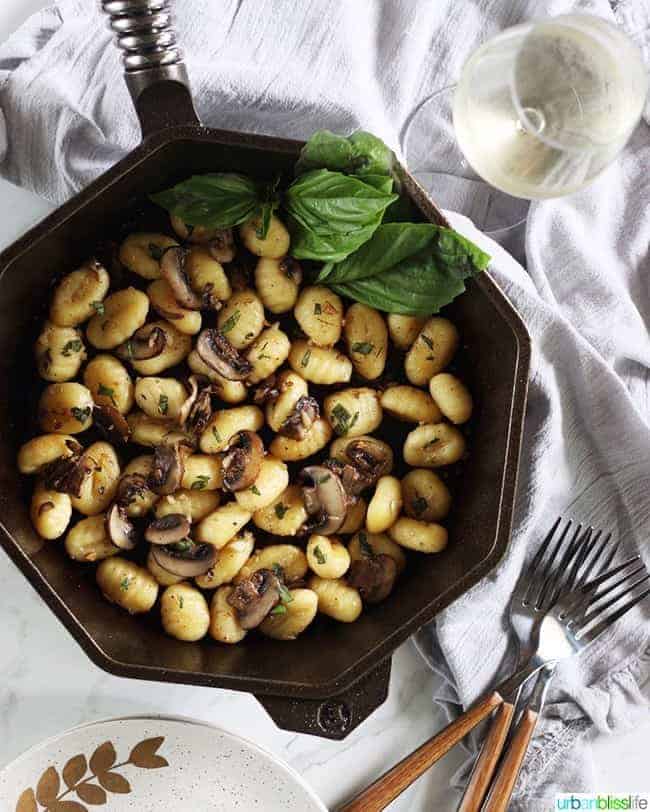 This One-Pan Skillet Gnocchi with Mushrooms is a fast, easy, satisfying dish that's vegetarian, dairy-free, and perfect for Meatless Mondays! You can find the recipe here.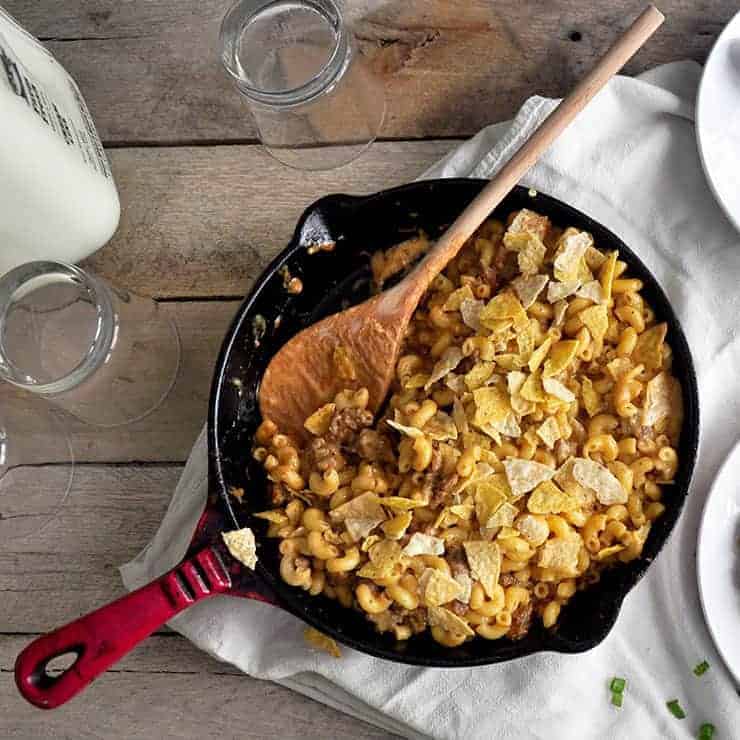 This Beefy Taco Mac & Cheese recipe is going to delight your taste buds and bring you back to home cooking memories! You can find the recipe here.
Cast Iron Skillet Dessert Recipes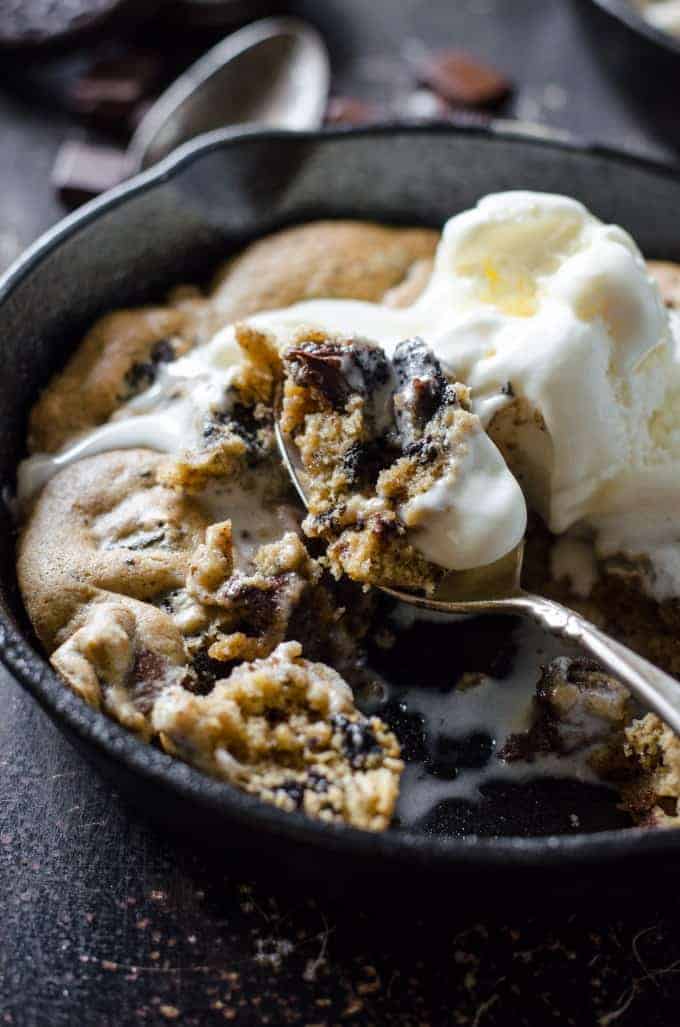 Talk about heaven in a skillet! This Oreo Chocolate Chip Skillet Cookie is sure to become one of your favorite dessert recipes. You can find the recipe here.
This Strawberry Rhubarb Skillet Cobbler with Cardamom is the perfect springtime dessert. Sweet strawberries combine with tangy rhubarb and warming cardamom! You can find the recipe here.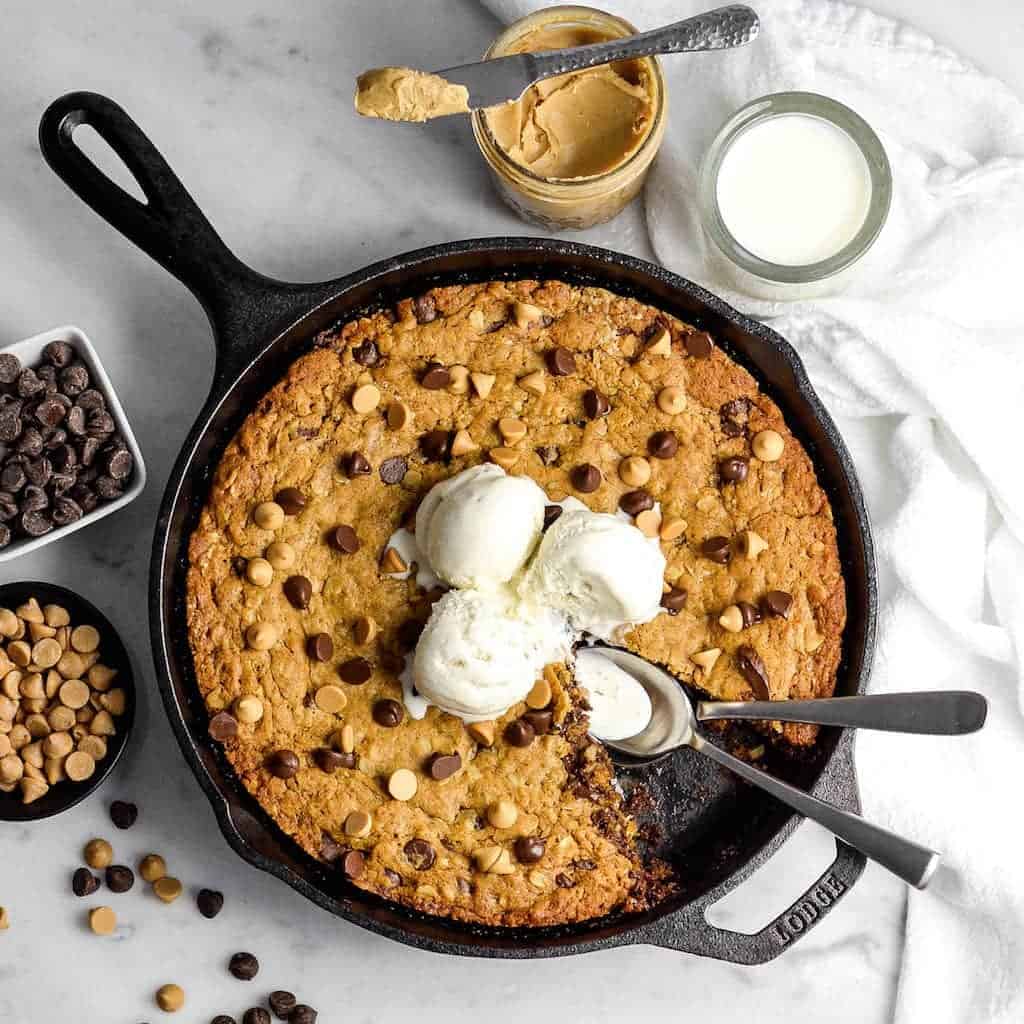 This Healthy Skillet Peanut Butter Cookie is a chocolate and peanut butter lover's dream come true. A slightly under-baked, gooey dessert bursting with peanut butter and chocolate and given a healthy makeover! You can find the recipe here.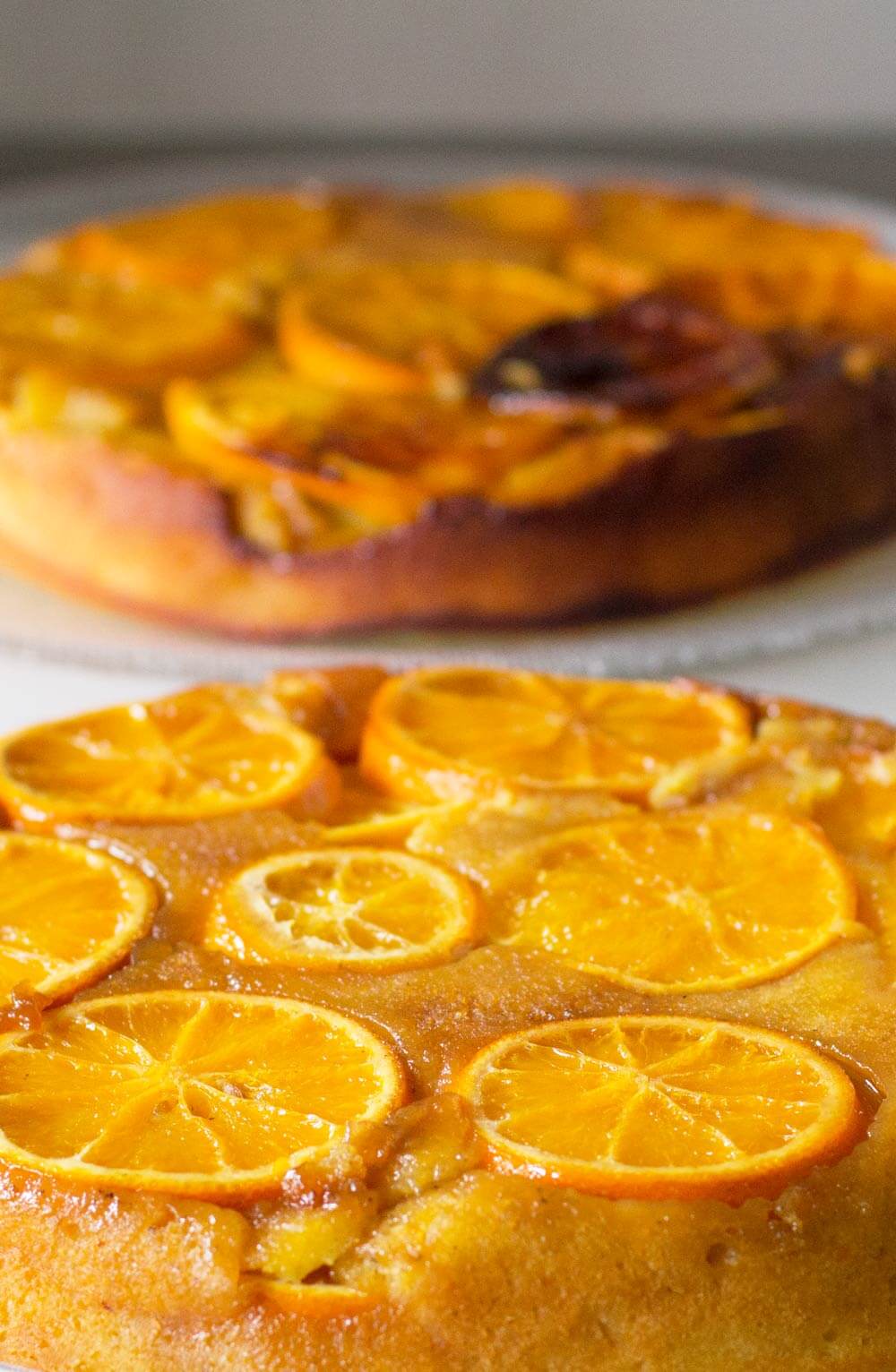 Cast Iron Orange Olive Oil Upside Down Cake may be a bit of a tongue twister. But you'll forgive that once you take a taste. Moist and fragrant with oranges, it has a hint of spice and a bread pudding-like consistency! You can find the recipe here.
Check out even more Quick and Easy recipes HERE!
CONNECT WITH SAVORY EXPERIMENTS!

Be sure to follow me on social media, so you never miss a post!

Facebook | Twitter | Youtube
Pinterest | Instagram

Get our FREE 8 Day E-Course on How to Be a Better Home Cook. Sign up HERE!