The Strawberry BBC Drink. This delicious frozen drink has become an instant reminder of a lovely trip to St. Lucia. And also my memory trigger for anything tropical. So what is a BBC cocktail?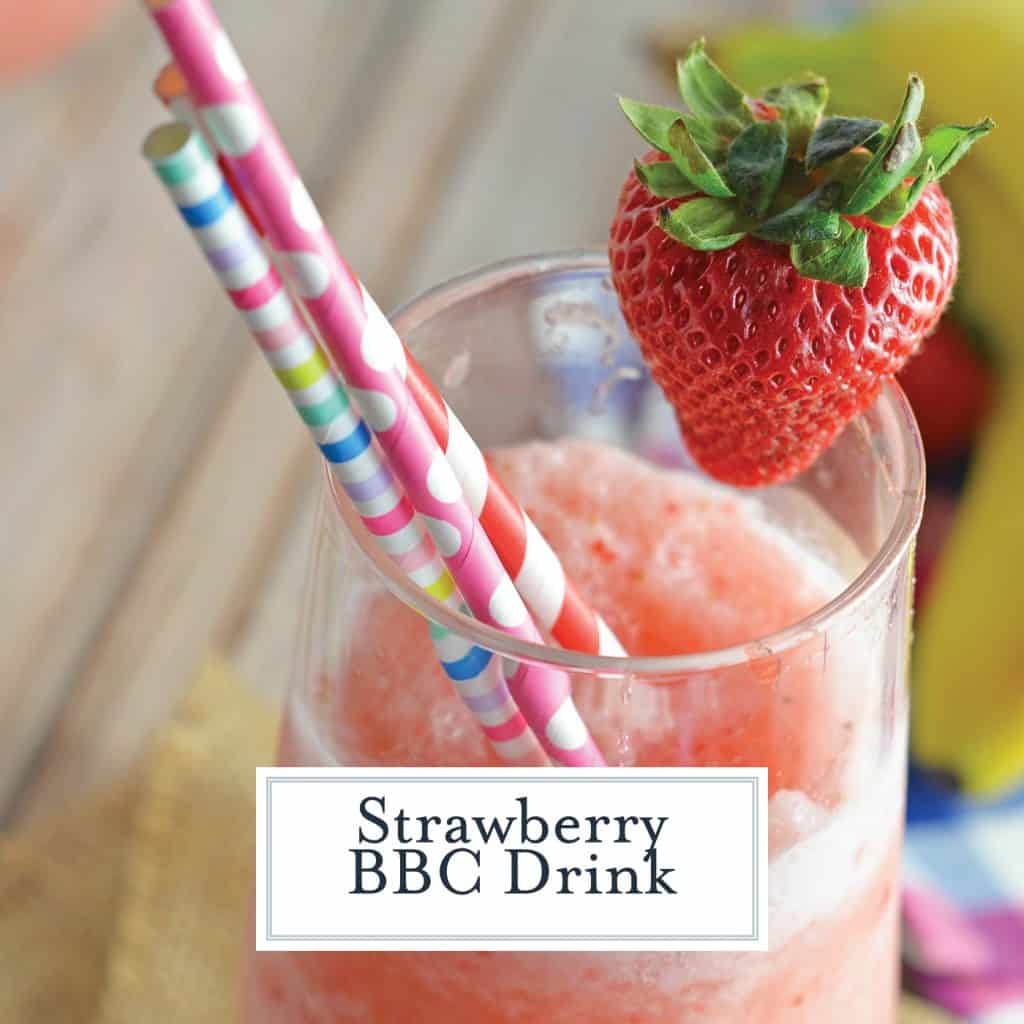 What is a BBC?
Traditionally, a BBC cocktail is a tropical drink made of banana, Bailey's and coconut (cream of coconut), but magical things happen when you add strawberry.
While on our honeymoon in St. Lucia, the resort bartender, Peter, turned me onto a new frozen beverage called the called the "Peter Special". Upon leaving I asked him for the recipe.
He did not give me the recipe, but he did say it was commonly called a BBC drink, Banana, Bailey's and Coconut, plus his special ingredient of strawberry! And sometimes… even a dark rum floater. That is what gets you in trouble.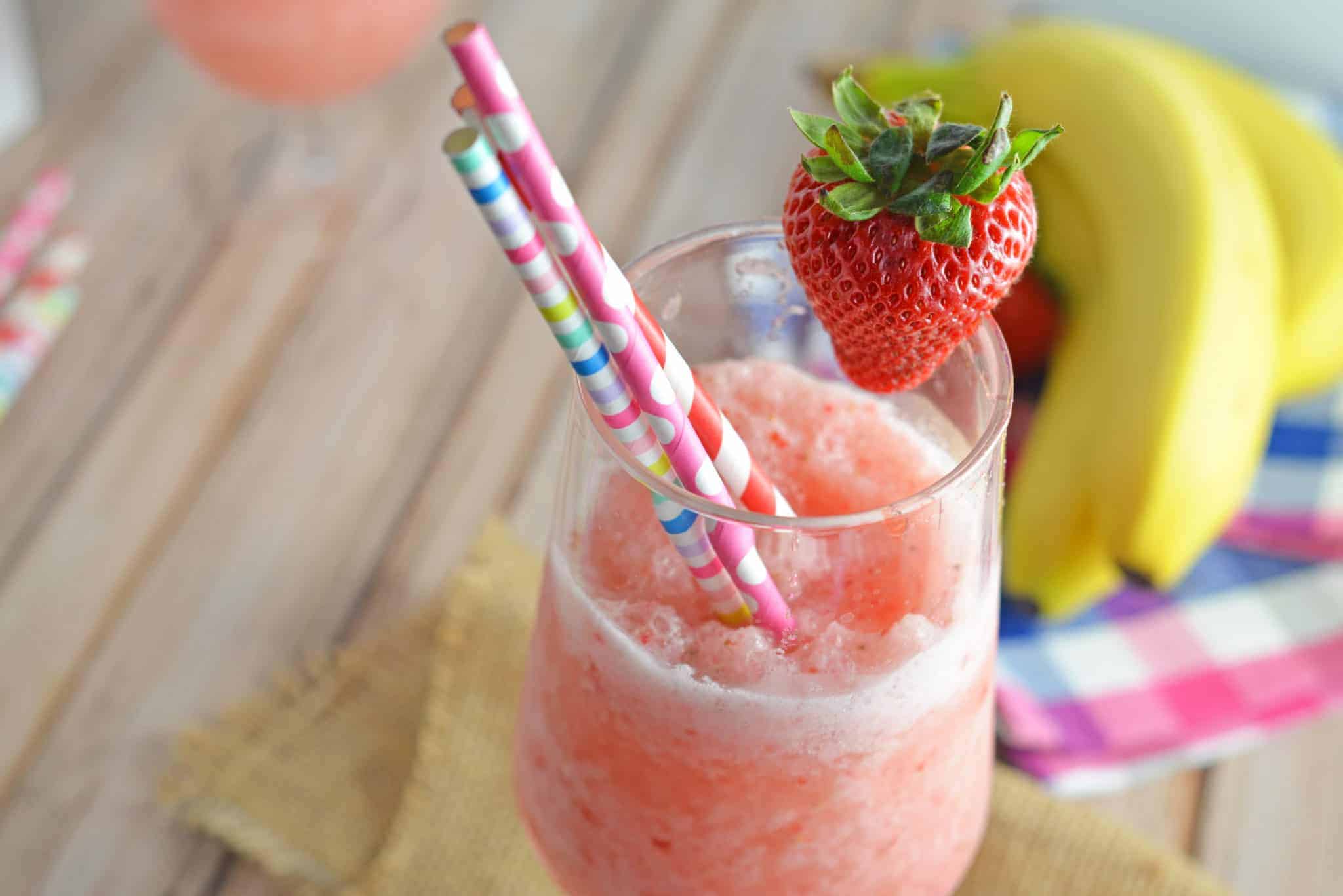 Visit to St. Lucia
I can't tell you what a magical vacation this was. I was a little concerned that staying on a resort would prevent us from actually seeing the culture, but the excursions were excellent.
The beaches at the resort were fabulous. I made sure I had all of my beach essentials.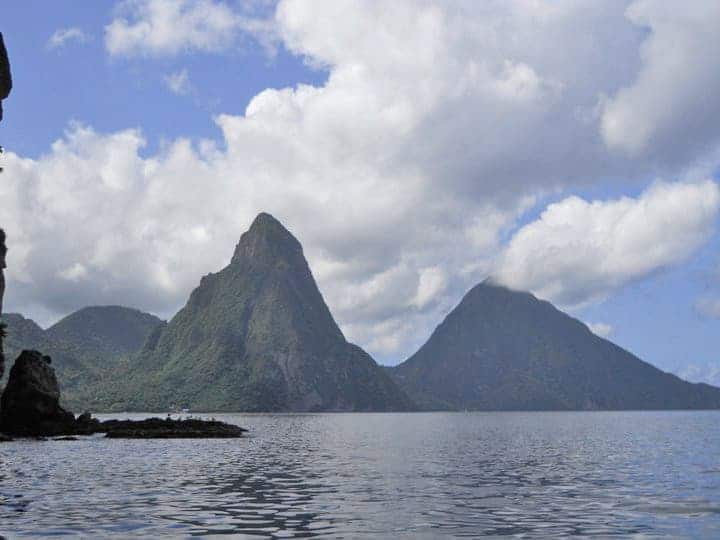 We took an off-the-beaten path tour, ate authentic foods prepared in the rainforest, toured volcanos, came across some serious pirates that I'm pretty certain our boat captain (if you can call the person operating an 8 person outboard a "captain") gave a bag of marijuana and caught a 250 pound marlin.
Memories that would last a lifetime!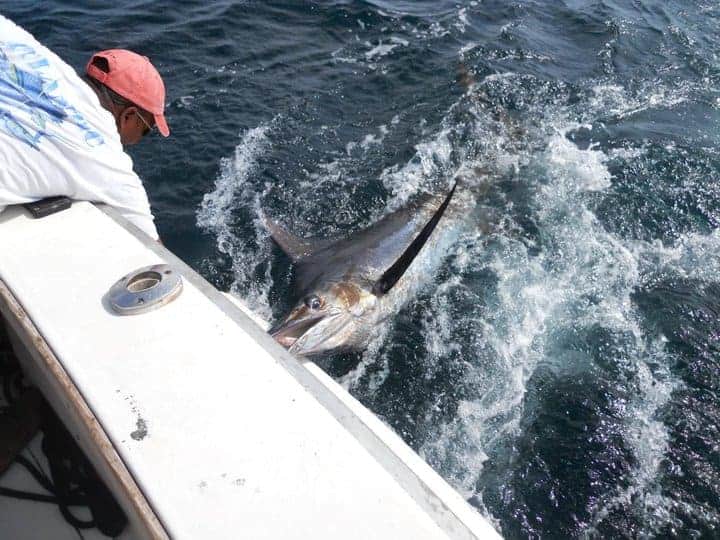 Well, hubby did. I was too seasick in the 10 foot waves to care.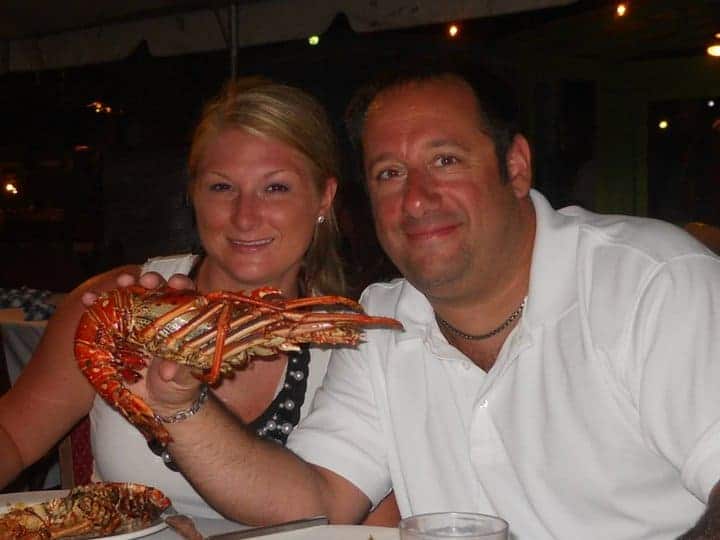 The Peter Special
Before we knew what was in the Peter Special, also known as a Strawberry BBC drink, I was never hungry and I couldn't figure out why. I am ALWAYS ready to eat!
After we finally asked about the preparation, I realized I had quite literally been drinking a bunch of bananas and a couple pounds of strawberries nearly everyday.
No wonder I was full, my Strawberry BBCs were giving me enough fruit for a whole week.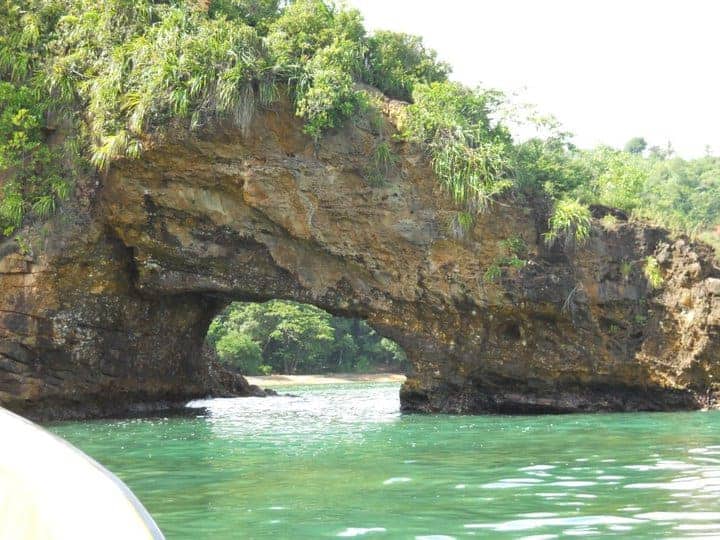 Making it at Home
The day after we returned to Baltimore, I bought myself a high powered blender and made myself a strawberry BBC cocktail nearly every single day after work. I mean, I do get my daily dose of fruit, right? I might have topped mine off with whipped cream and an Irish cream floater.
Now (I'm updating this 6 years later), the Strawberry BBC is STILL my favorite blended drink and no one had come close to matching the Peter Special, not even me. I hope you are doing well out there, Peter!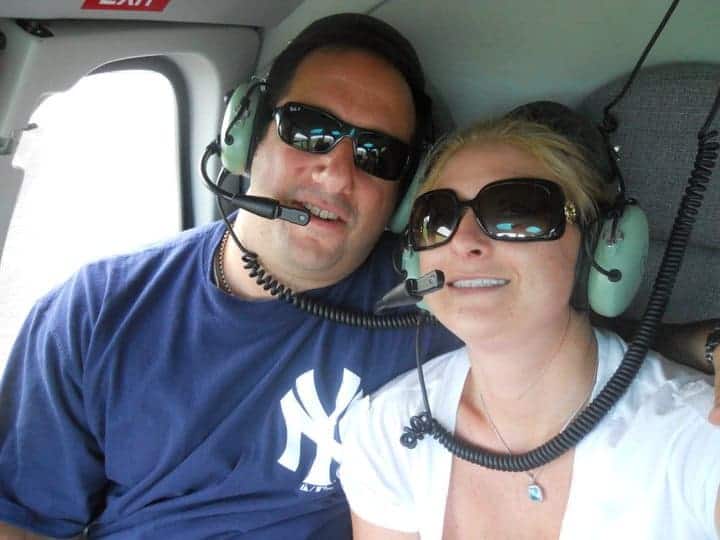 Tools:
Blender– don't skimp on a blender, especially if you plan to make frozen drinks. You need something high powered to get ice into slush.
You can use it for other things as well like making sauces and salad dressings, smoothie bowls, mayonnaise, hollandaise sauce and much more!
Strawberry Huller– I never thought I needed one until I got one. Now I can't love without it.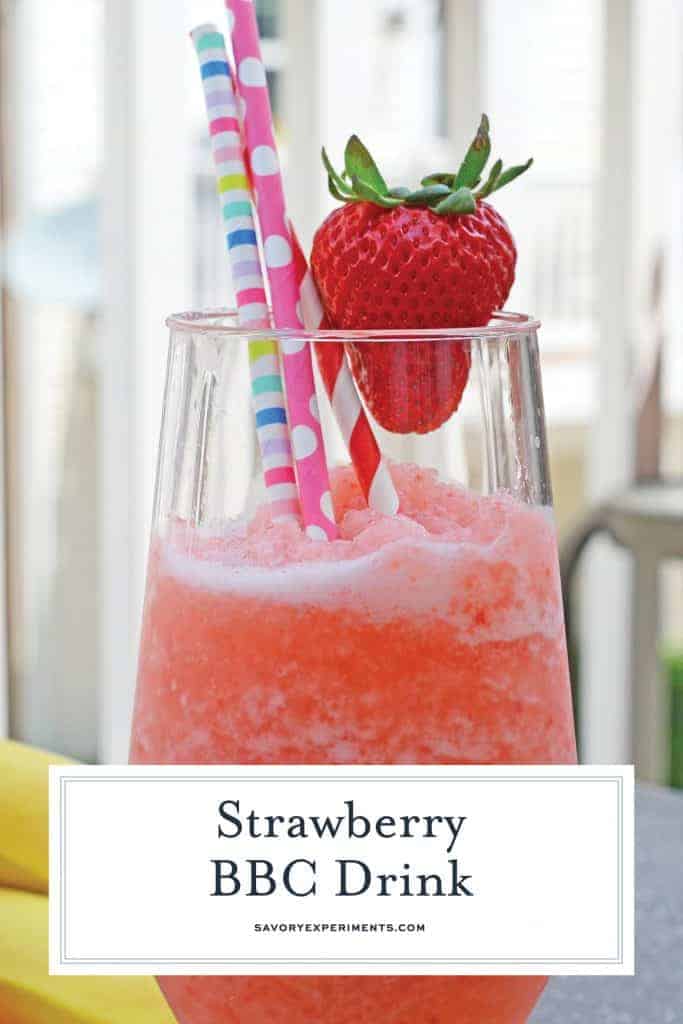 If you loved our Strawberry BBC Drink, you'll also love these fun drink recipes too!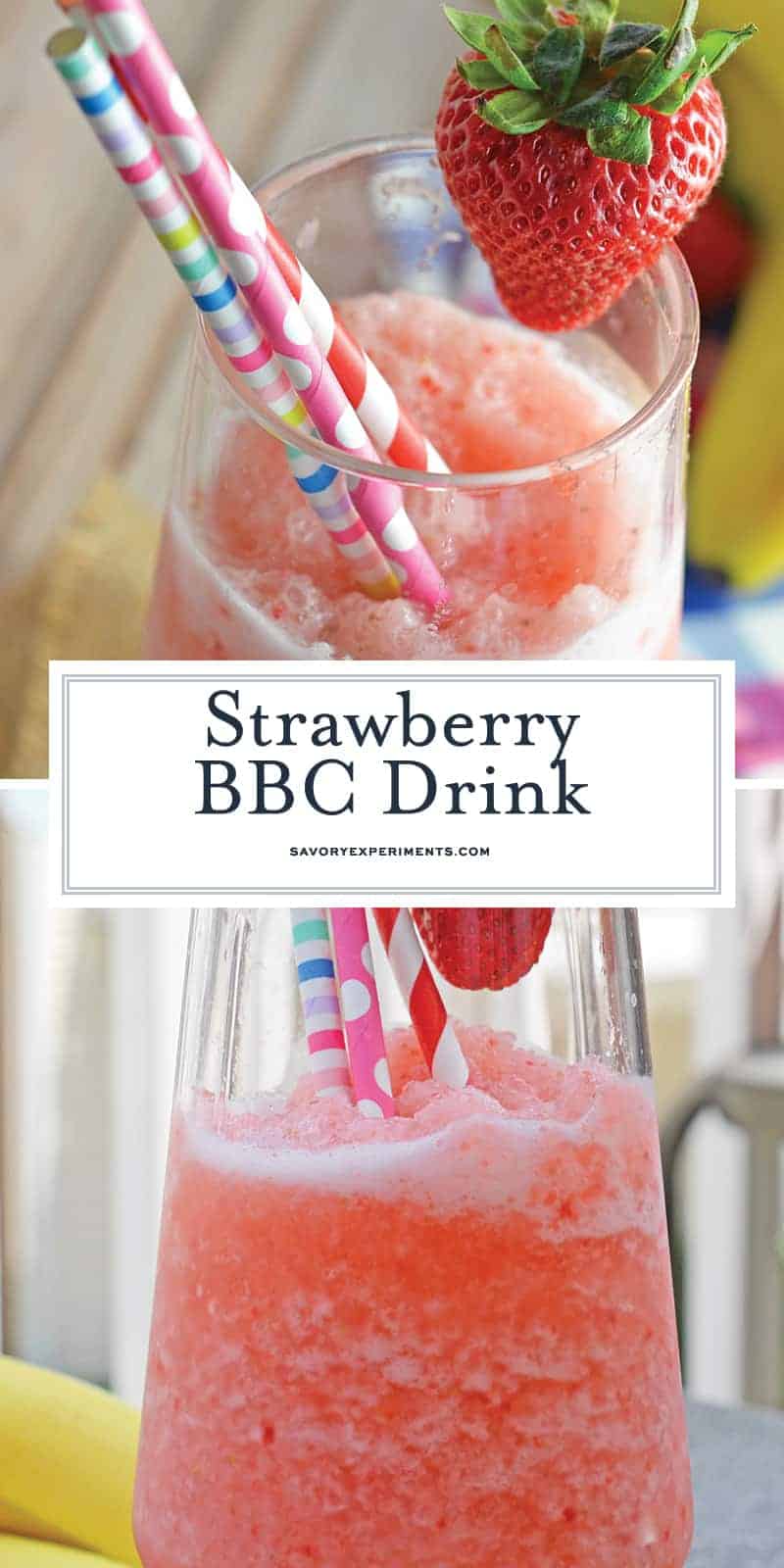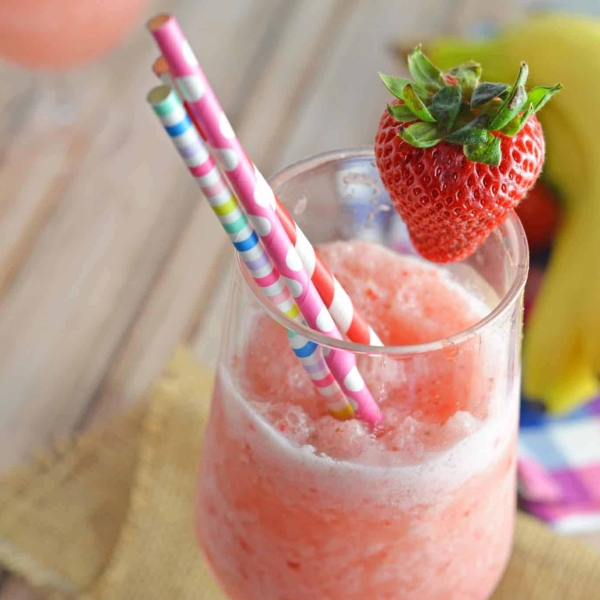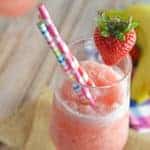 Strawberry BBC Drink
Strawberry BBC Drink – Fresh strawberries, banana, Bailey's and coconut make up my FAVORITE frozen cocktail. Every time I throw a party, people request this beverage!
Ingredients
8

large strawberries

, hulled and quartered

4.5

ounces

Irish Cream liquor

, 3 shot glasses

1

second pour of triple sec

2

tablespoons

of coconut cream

1

ripe banana

Ice

rum floater

, optional
Instructions
Place all ingredients in your blender, fill the remainder with ice.

Blend until smooth.

Pour into your favorite glass with a fun straw. Pour another little bit of rum on top for a floater.

If you try this recipe, make sure to come back and let us know how you liked it! Comments and rating make us happy.
Nutrition
Calories:
180
kcal
,
Carbohydrates:
23
g
,
Protein:
1
g
,
Fat:
5
g
,
Saturated Fat:
4
g
,
Sodium:
5
mg
,
Potassium:
142
mg
,
Fiber:
1
g
,
Sugar:
17
g
,
Vitamin A:
20
IU
,
Vitamin C:
16.7
mg
,
Calcium:
4
mg
,
Iron:
0.2
mg