You may have been perusing the internet or social media and seen a dessert or a sweet that has a brilliant purple hue. Chances are it was either food coloring OR ube, which is a delicious starchy treat that is great in both sweet and savory applications.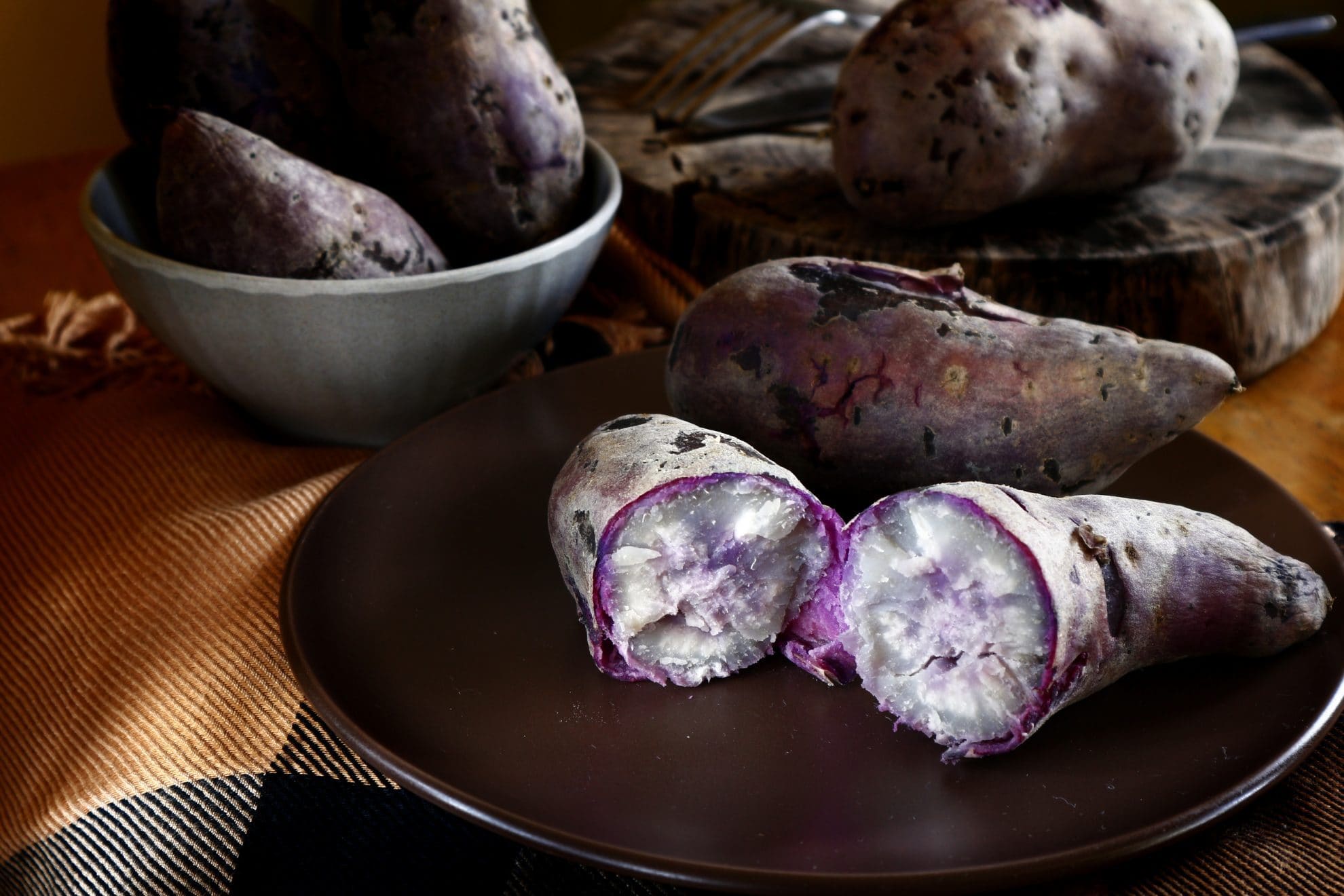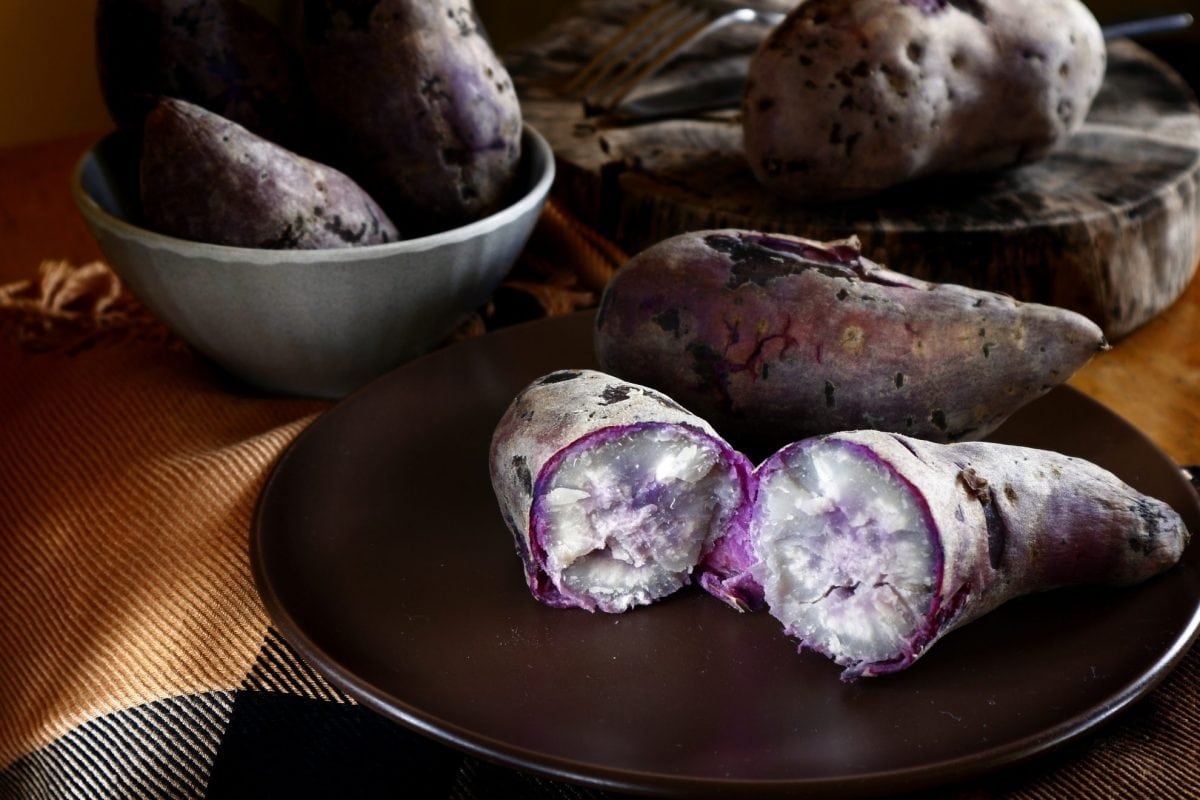 What Is Ube?
Native to Southeast Asia and to the Philippines specifically, they are a root vegetable that has a dark brown and purplish skin that gives way to an intensely colored inside. It is pronounced "ooo-bey", not "boobie". Made ya giggle!
I will just come out and say this, few things in nature have such a bright and deep color. Think intense violet, lavender, aubergine, and more. And this variety of purple yam might look like it has been injected with food dye, but the color is 100% naturally occurring.
When cooked, they have the consistency of a sweet potato or baked potato.
You can also grab ube extract or even ube powder.
What Does Ube Taste Like?
To put it bluntly, ube is a delight. It has a mellow, nutty, earthy, vanilla type flavor that plays well with others. Definitely not as sweet as the sweet potatoes we are all too familiar with.
That said, ube can be incorporated into a variety of delicious dishes on both sides of the sweet and savory spectrum.
How to Eat & Cook
Ube is often cooked like you would a potato, boiled in hot water until it is nice and soft. It is cracked open like a baked potato and eaten OR grated to be then used in other dishes.
Steamed or pureed, they are also a great way to get ube color, texture, and flavor into your next recipe.
They can then be used to make jam, doughnuts, cakes, ice creams and gelato, waffles, pancakes, cheesecakes, cupcakes, cookies, lattes, and so much more.
How to Shop for Ube
Fresh ube can be hard to find in the States, but the great news is it can be found frozen, powdered, or in jam or extract form at many specialty grocery stores or online.
Things to note if you are able to find fresh:
It is not the same as Okinawan Sweet Potato. This tuber grows in the ground and while it is purple inside, it has a light beige skin.
Purple sweet potatoes are not the same thing. These can be tricky, but know that the skin and flesh of the purple sweet potato is not as dark. If you are ever in doubt, ask someone who works at the store.
Health Benefits of Ube
Not only is ube absolutely outstanding in the flavor department, this vegetable is full of nutritional value. Each one is a great source of Vitamin A, Vitamin C, and potassium. They are low in calories and naturally fat-free. They are also rich in antioxidants.
Are Ube and Taro the Same Thing?
That is a hard and fast no! Similar on the outside but not on the inside, taro has a beige and purple flecked flesh and a flavor that is better for savory applications whereas ube is better suited for sweets and has that signature purple flesh.
Other exotic fruits and veggies: