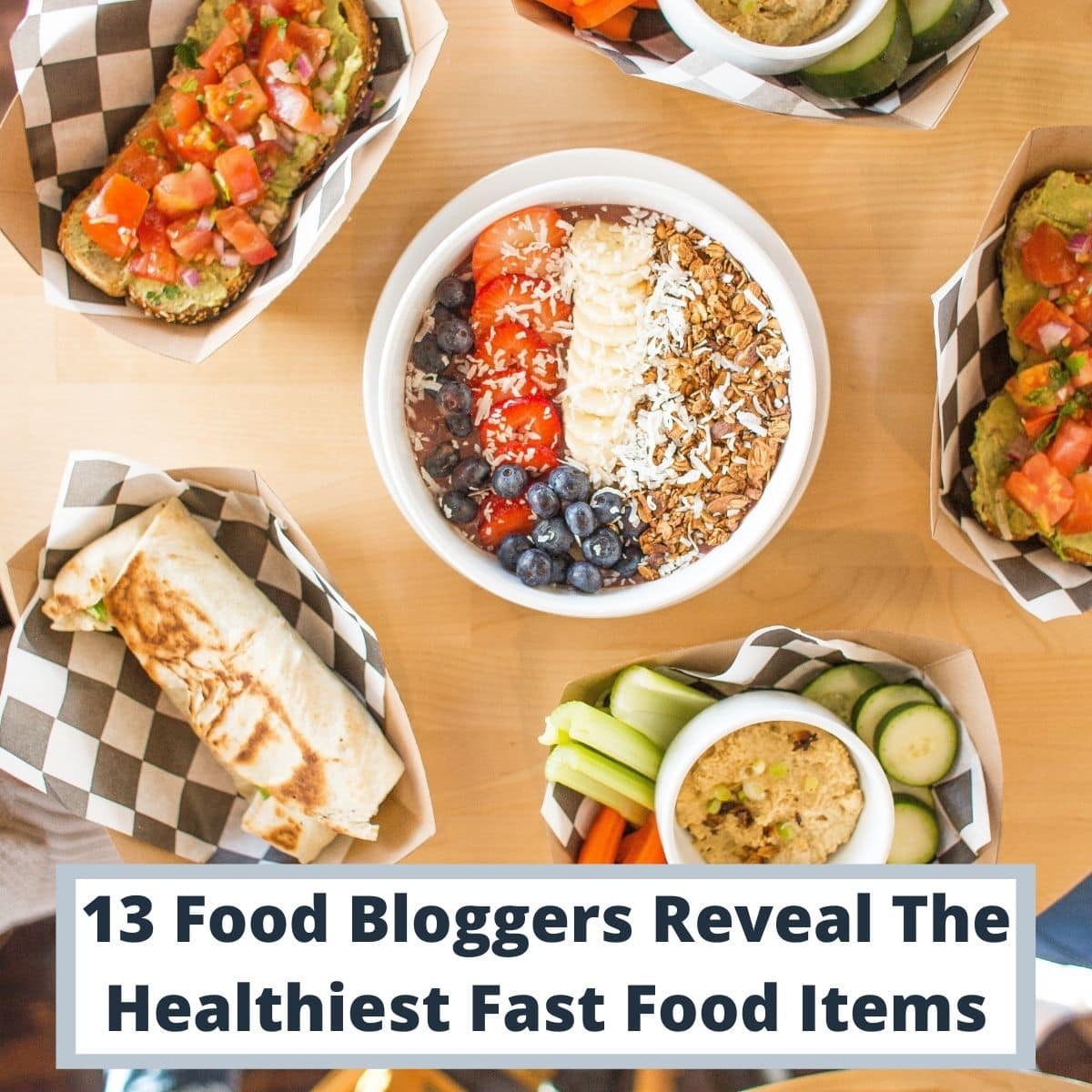 Fast -foods are everywhere and despite the fact that most people are aware that the food they serve is very unhealthy sometimes you can't avoid eating at a fast-food.
Whether that happens because of lack of time, or because friends insist to meet at a fast-food restaurant, the best thing you can do is to choose the healthiest fast food items from the menu.
It may sound hard to believe but there are dishes that you can request that, although they may not be ideal, still they won't jeopardize your diet.
To find out what those options are, I hired Minuca Elena to reach out to 13 food bloggers and ask them the following question:
What are the healthiest fast food items?
Keep reading to see what they experts had to say.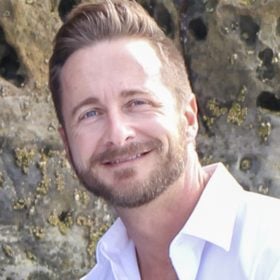 When it comes to healthy fast food options, most people assume that salads are the way to go. However, that is not always the case.
A fast-food salad can have as many calories as a burger especially if you use the entire creamy dressing packet that comes with the salad. Many salads also use fried chicken as a topping.
Often a grilled chicken sandwich is a better choice.
Here's a simple guide to making the best choices when fast food is the only option.
Salads: Choose salads that have grilled chicken, little to no cheese, and offer a lite vinaigrette as a dressing choice. You also may want to skip the croutons and ask for saltine crackers instead. Croutons are bread cubes soaked in oil.
Grilled chicken sandwiches. These are a great lower-calorie high protein option instead of a burger. A grilled chicken sandwich at Wendy's is 350 calories whereas a Dave's Single burger is 590 calories.
Fries with that? Fries are delicious, but they are fat and carb-rich so if you're trying to be healthier opt for a side salad or a non-fried potato side like a baked potato.
Sometimes it's better to eat two sandwiches than to have a side of fries and is a lot more filling. In the example above, you could eat two grilled chicken sandwiches for 700 calories whereas a grilled chicken sandwich and a medium fry would be 710 calories, more if you use ketchup. Plus you'd get 66 grams of protein with the two sandwich options and save 9 grams of fat.
Almost every fast food restaurant now has some healthier options, so it's really about making healthy choices when you're in line despite the imagery of greasy burgers, milkshakes, and french fries.
To solve that problem, order your food ahead of time using the restaurant's smartphone app. This helps you make smart choices and not give in to last-minute temptations when you're in line and smell the tempting unhealthy foods.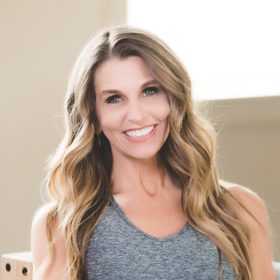 Although there are some exceptions, in general, the healthiest thing you can get at a fast food restaurant is grilled chicken nuggets. With grilled chicken nuggets, you usually don't have to worry about questionable ingredients that are added to processed nuggets.
Also, asking for grilled nuggets implies, there isn't any breading, or deep frying the restaurant employs to prepare them. Just whole pieces of chicken, grilled on a grill.
At a restaurant such as Chick-Fil-A, you can get an 8 piece grilled chicken nugget and your total calories are only 130, with 25 grams of protein, 3 grams of fat, and 1 gram of carbs!
This leaves plenty of room for a side salad or fruit cup for a filling, balanced meal. Grilled chicken nuggets are definitely a winning pick!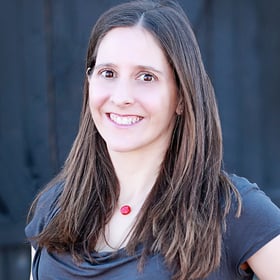 When I'm on the go and need a fast food option, I look for a Chick-Fil-A. While this southern fast food staple is known for their sandwiches, their Southwest Chicken Salad is a good balance of protein, carbs, and fat so the salad eats like a full meal.
It has a three lettuce base made from romaine, red leaf, and green leaf lettuce. The Southwest Chicken Salad is topped with colorful bites of corn, black beans, two types of cheeses, grape tomatoes, bell peppers, tortilla strips, pepitas, and Chick-Fil-A's grilled chicken breast.
The delicious combination of flavors and textures means you won't even miss the waffle fries. Also, the salad is so tasty on its own, you can skip the dressing. Without the dressing, this hearty salad is just 400 calories (with 33 grams of protein!).
Each Chick-Fil-A makes these salads in-house daily, so the Southwest Chicken Salad always tastes incredibly fresh.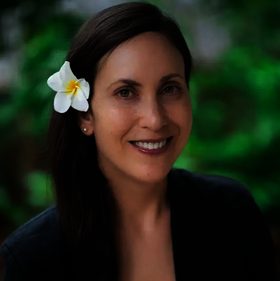 In terms of healthy fast food, one thing to choose would be fruit. McDonald's has apple slices on the menu, for example. Apples are a great source of vitamins, minerals and fiber and don't contribute many calories to the diet. Choosing these rather than a dessert with a lot of added sugar is great.
McDonald's also has a fruit and maple oatmeal on the menu, which is a great breakfast choice. While it does contain some added sugar, it's generally a better choice than sandwiches with processed meat, which are high in saturated fat and sodium.
You'll want to consider the added sugar in the context of your diet, of course.
Another relatively healthy item would be the egg and cheese biscuit that Burger King offers. Of course, this item does contain a lot of saturated fat, so you will have to choose this in the context of your diet and be sure to minimize other sources of saturated fat for the day.
Eggs and cheese are a good source of protein, as well as vitamins and minerals. Cheese, for example, contains important minerals such as calcium. This item is generally a better choice than a sandwich with processed meat, which can increase your cancer risk.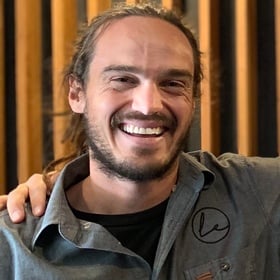 I generally do my best to prepare food ahead of time so I don't fall into the 'fast food trap', but there is of course the odd occasion where I'm in a rush and can't take my own.
When I am out and about and have no other choice, I'll always look for an outlet that lets you choose ingredients to 'build your own meal, as opposed to offering 'pre-made food.
My favourite option of this style would be a healthy burrito or wrap – you can easily choose a healthy bread (e.g. wholemeal, gluten-free) and fill it with all-natural and fresh ingredients.
This gives you endless flexibility to cater to dietary restrictions and/or particular health goals and is the perfect way to eat fast food without having to compromise your health!
Esther Avant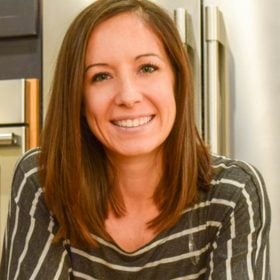 I really try to help clients get out of the habit of thinking about food as good or bad.
Sure, some have more nutrients than others but I think categorizing like that can do more harm than good when it makes people feel like they are good or bad depending on what they choose to eat.
My recommendation at fast food restaurants is to check out the nutrition information in advance so that you can make an informed decision about what you'll get.
If you want to indulge in something super high-calorie, that choice should be intentional and not because you don't think there are other options.
Almost all fast food places have their nutrition information available in pamphlets and online so it's really pretty easy to do.
If you're trying to keep it light, most places offer a salad that you can top with chicken; the thing to be cautious about with those is the dressing and toppings that can pack more of a calorie punch than you'd realize.
FastFoodMacros.com is a great site to help you make choices at fast food places that will fit your goals.
Melissa Eboli – Via Melissa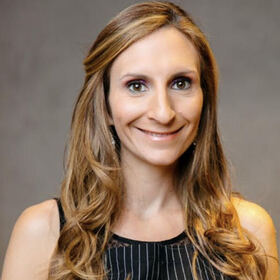 When it comes to fast food, sometimes you are left in a pinch with it being your only food option; and for healthy eaters like myself that may often times leave us in bind.
The best things to order if this situation ever arises is a salad with grilled chicken, a veggie burger, a grilled chicken sandwich, but hold the cheese as some suggestions.
A more optimal order would be a poke bowl.
Some of my preferred fast food establishments include Chipotle, Panera, and Chick-Fil-A.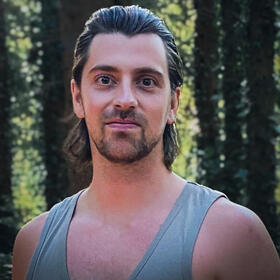 Fast food gets a bad rap, largely because it often contains high concentrations of fat, calories, salt and processed ingredients. However, a tasty, convenient meal doesn't always have to be deep-fried…
There is an increasing number of fast-food outlets that provide more nutritious options for anyone pushed for time. A few ones to consider next time you're in a rush:
Burrito Bowl. A great-tasting way to pack in a mix of veg, salad, healthy fat sources, and some form of protein – be it through beans, meat, or a combination.
Wraps & Salads. An increasing number of fast-food joints now offer wraps and salad boxes – a great way to load up on your greens.
Sushi. In the UK, a number of supermarkets and shops now offer fresh sushi rolls and bowls.
Meal deals. Again, this one may be UK-specific, but most supermarkets offer some form of meal deal where you can grab a sandwich, wrap or salad, some fruit and a smoothie at a heavily discounted price. One of my go-to options that are more affordable.
Trail mixes. If all else fails, a combination of fruit, nuts, seeds and dark chocolate is a great way to get in some energy in a short space of time.
It's also important to consider that the 'unhealthier' fast food options aren't always the enemy, and you don't have to beat yourself up for occasionally eating something that isn't a 'perfect' organic, grass-fed superfood!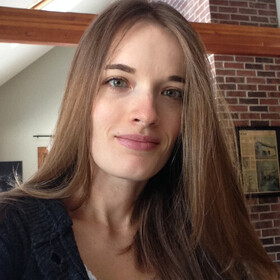 "Healthy" means different things to different people. You could be following a special diet for medical reasons or personal preferences.
You could be eating in a way that maintains a calorie deficit for weight loss, or you could be trying to incorporate fear or challenge foods in your diet as part of eating disorder recovery.
If you eat a "healthy" diet at home (however you define it), the healthiest fast food items may be similar to your regular eating pattern.
For me, I try to make sure I'm getting lots of non-starchy veggies and protein in my meal, with minimal added sugars, fried foods, and white flour. I try to get things like salads topped with chicken, soups, and bunless burgers with whatever non-fried veggies or fruits are offered.
The fast-food items that are the best choices for you may look different than what I choose based on what your needs and goals are.
Unfortunately, it's not currently possible to get what I would consider a nutrient-dense and balanced meal in certain fast-food restaurants in the United States. This is because some restaurants offer little more than fried chicken, burgers, fries, and soda.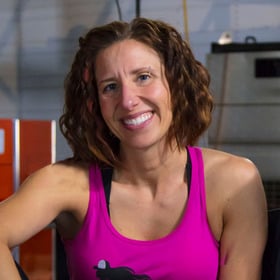 Fast food is everywhere, and it's not leaving anytime soon. When looking at the menu trying to figure out what to eat that weighs on the healthy side, you may need to step back and get creative.
Hidden on fast food menus are several options; you have to ask.
Request a DIY salad: current salad on the menu, minus the cheese, croutons (or if they don't have one, ask for lettuce), next ask for any available veggies they have to add to that.
Next, order a plain burger or bunless menu option. Is no dressing available? Try mustard with salt and pepper; it makes for a great dressing in a pinch.
Not a salad lover? No problem, make any burger into a boat.
Get the entire burger (minus the bun and gobs of cheese) in a bowl, and then break it all up and eat it with a fork. You'll eat slower with a fork and more likely chew each bite which will help digestion.
Fast food is often finger food, and that means we shove it in our mouth in minutes. Turn fast food into its healthier version by slowing down and using a fork. Next time you eat fast food, think outside the menu and don't be afraid to ask.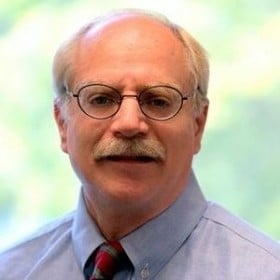 Fast food can be deceptive. A beef burger can be healthful, while a salad can be a killer with the added dressing and toppings. An egg breakfast sandwich can be nutritious, but the added bacon can put it over the top.
ln general, one should avoid something that is fried or where there are dipping sauces that may contain a lot of sugar, salt, and fat.
If one wants to eat healthy fast food, they should start off with something that is basically good such as chicken, fish or lean meat, and then see how it is cooked or what is added to it.
You should go in with your eyes open though, knowing that you are eating fast food.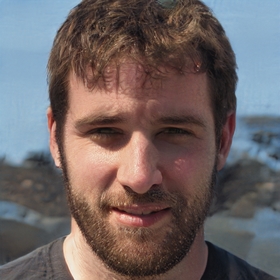 Not all fast food is bad food but sometimes you either have no choice or you want to feel as fast food while you stay healthy whenever possible. Below are a bunch of alternatives, tweaks, and tips in between are my personal fast food-ish snacks.
Many of them you can order from a fast-food restaurant, by personalizing traditional options, while others are quick recipes that you can try at home.
The greenery wrap! Use leaves from iceberg or lettuce instead of your classic tortilla wraps, or even worse, bread! This way you keep the yummy insights and ditch the extra carbs.
The tomato burger. It's not what it might seem at first because you use tomatoes instead of buns without messing with the juicy middle. The concept is the same. Replace the carb-full piece of bread with a slice of a juicy tomato to act as a bun.
Add nuts to salads. If you are surrounded by burgers, french fries, cheese, and their likes, then buy or order an extra 100 g nuts to your salad and make your belly full. A regular salad might leave you hungry and craving for more, but far less when you have nuts, too. Explore different combinations, i.e. walnuts and etc. to find your own sweet spot.
I LOVE keto pizza crust! Instead of your regular pizza crust, which you surely don't want, use or order crust made from cheese and eggs, or cauliflower, again with eggs, a bit of cheese, and spice. Just make sure you drain and dry leaves good-enough so little to no excess water is left.
DIY chips recipe one. Use a sweet potato and instead of frying, use your oven. Sweet potatoes have far fewer carbs than your classic chips. And, uhm.. oil, E's, and all the other nasty stuff Ruffles megapacks have.
DIY chips from curly kale. This is a crazy trendy with healthy snackers! You wash it, dry it out of moisture, tear it up, add a bit of olive oil, spread all kale leaves throughout the tray, season it, and voila! Bake and ready.
Mini egg sandwiches. Slice a boiled egg in half, put some mayo, some turkey or your favorite/available meat, a bit of salad, dressing, etc. Securite it with a toothpick and, again, voila!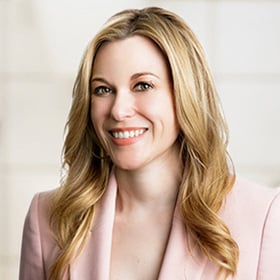 Summer is upon us and many families have road trips planned for their summer vacations. Plus, many individuals are returning to work and may need some healthful ideas for a quick fast-food meal on the go. Here are a few options:
Skip the fried chicken and fried fish sandwiches and instead satisfy your traditional fast-food craving with a burger or grilled chicken breast wrapped in lettuce.
Choose a wrap over a bread heavy sandwich and skip the chips on the side. A garden salad with ½ wrap pairs nicely.
Many establishments are now serving protein bowls which turns your sandwich into a healthier salad version. Others feature protein bowls with vegetables and quinoa OR cauliflower rice for the low carbers.
Order a garden salad with a vinaigrette dressing (stay away from the creamier dressings, like Ranch and Thousand Island), skip the croutons, and top it with grilled chicken breast (not fried), salmon, or chickpeas for protein and a boost of energy.
Order a non-cream-based soup and a salad or ½ sandwich.
For breakfast, order fruit with yogurt OR an egg sandwich hold the bun, bagel, or biscuit, please. Some chains also make egg bites, egg and vegetables scrambles/omelets, and unsweetened oatmeal with nuts and fruit.
Eat your burritos or tacos in salad form.
Instead of soda or juice, drink bottled water.
Be wary of the fast-food smoothie. Many of these are full of added sugar so check the ingredient list and nutritional facts before ordering.
Enjoy an iced coffee as opposed to a coffee drink that is really a milkshake in disguise.
Snack on apple slices, mixed fruit, string cheese, yogurt, peanut butter, vegetable sticks, and a handful of nuts.
If you are really craving a traditional fast-food meal, order the child's version. This sized-down meal will give you a less caloric version of the meal you are craving.
---
Thank you so much to all the food bloggers that contributed to this expert roundup!
What are the healthiest fast food items that you prefer? Let us know in the comments below. Also, remember that sharing is caring.