Sumac is a popular spice from the Middle East and high altitude parts of the Mediterranean. Although it is related to a same-named toxic shrub, this version is perfectly fine to eat.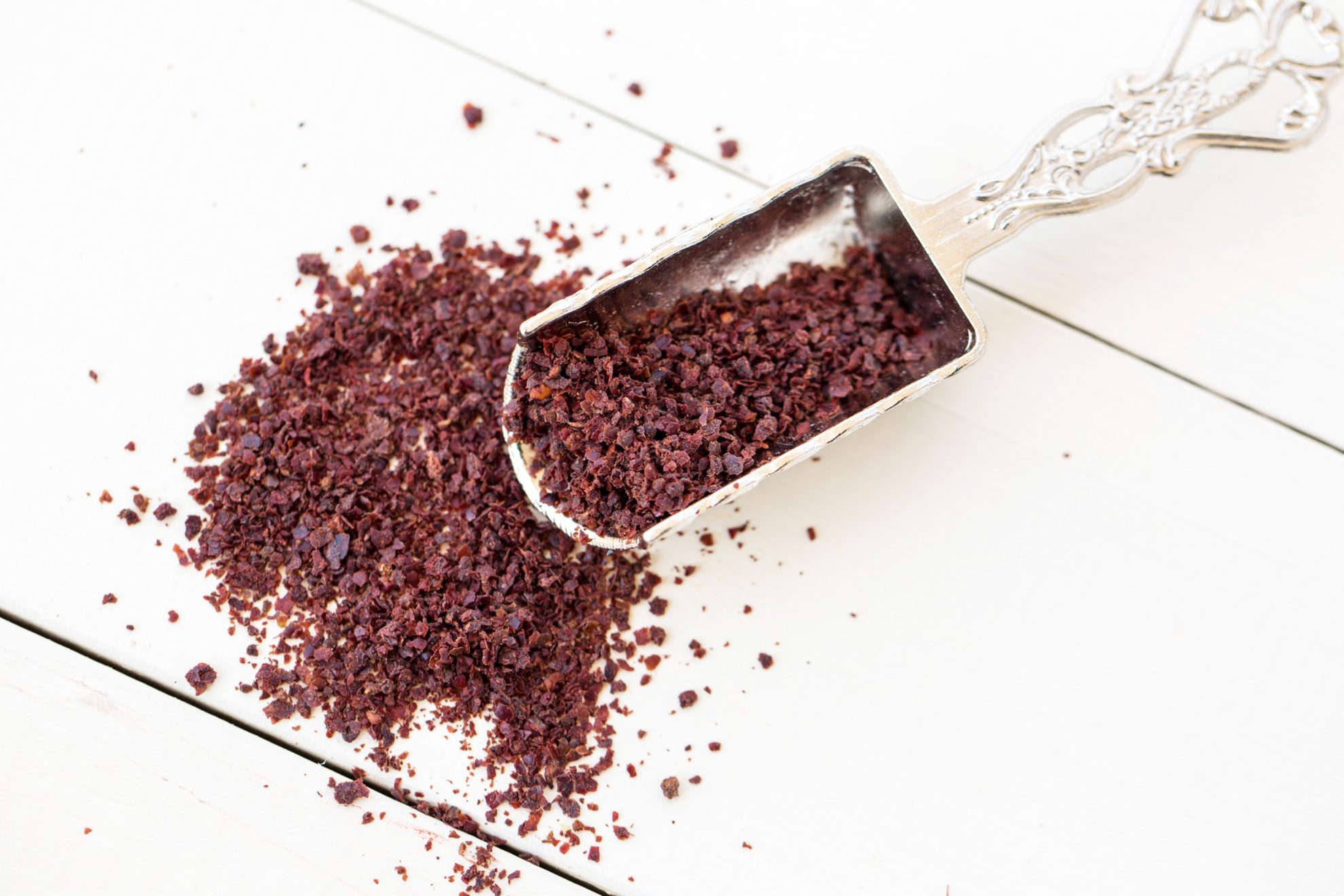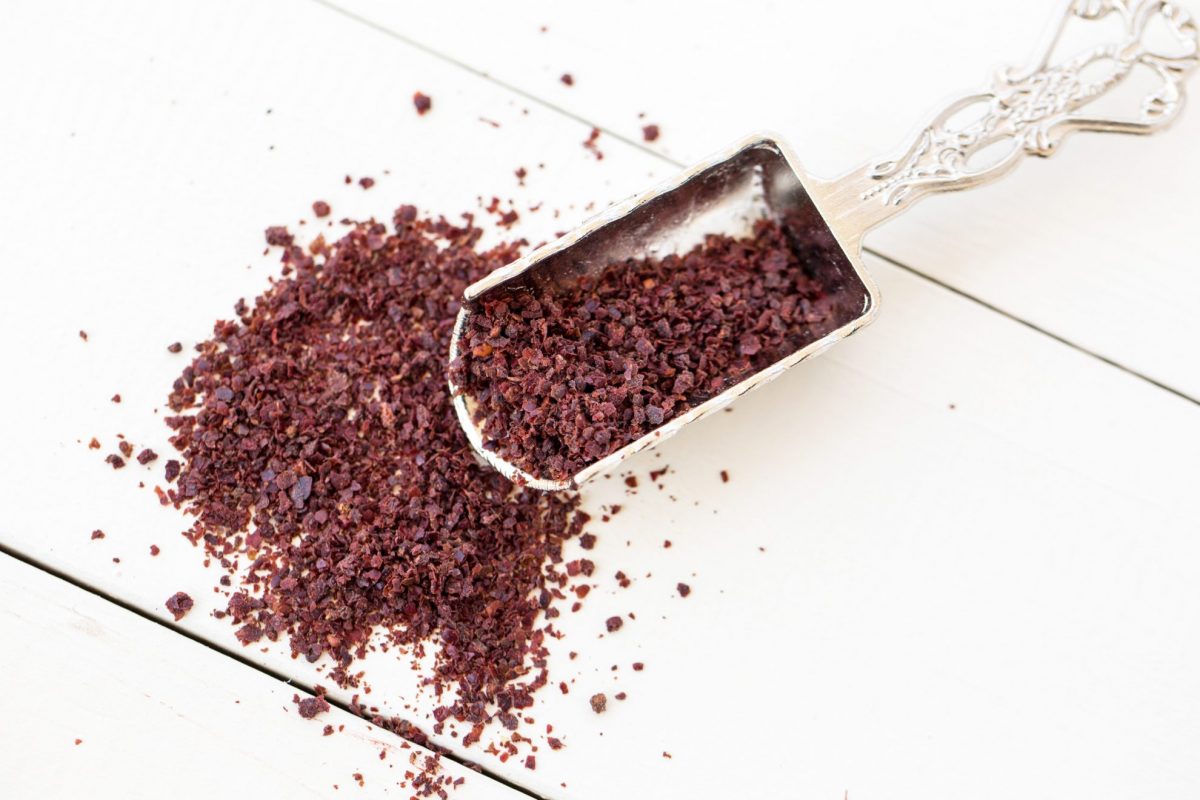 What Is Sumac?
Sumac berries grow on the Rhus Coriaria shrub. Once the vibrant red berries are ripe, they are harvested and dried.
The berries are ground into a coarse powder. The spice you buy is a deep burgundy color with a gritty texture. It isn't as common the US and might be something you buy at a speciality spice store or even online.
It is used in many regional dishes but it most notable in the spice mix known as za'atar seasoning, a combination of ground dried thyme, oregano, marjoram, sesame seeds, salt and sumac.
It adds flavor, but similar to saffron, it is also used to introduce color, a pinkish hue.
Sumac can also be spelled sumach, sumak, soumak, and sumaq.
What does sumac taste like?
The best word to describe sumac is tart. Most people liken it to a lemon, but not as sour. It is also used as an acid in cooking and helps to brighten herbal and floral flavors in dishes.
It has a fairly in-your-face profile, so blending it with other high flavor foods is a must.
Cooking With Sumac
As previously mentioned, it can be used as an acid and in many recipes where lemon or lemon juice is called for, although be mindful of the color it will add in addition to taste.
Used sparingly, it is a pretty verstile spice and can be used on vegetables, meats, in marinades, on the grill, in dips like hummus or even in salad dressings. It is perfect when you need the punch without adding another liquid.
For flavor affinities, it is very popular with lamb and duck since the acidic nature cuts through fatty cuts. Many avoid it with beef.
Ground sumac will be the most pungent when first opened and start to lose effectiveness at around 6 months.
It can also be purchased as a whole, dried berry. You'll want to grind it yourself or soak it in water to reconstitute.
Substitutions
Lemon zest, dried lemon peel and lemon juice are your best bets as a substitution. Most folks will add a little salt to pump up the flavor. In fact, some ground sumac is already blending with fine salt.
If you also need color, add a pinch of paprika.
Storage
Store sumac in an airtight container in a dry, cool place with little to no sunlight.
As previously mentioned, ground sumac is good for about 6 months and will be substantially less flavorful by 1 year. You can also buy whole berries, which will stay fresh for up to 2 years.
Recipes that Use Sumac