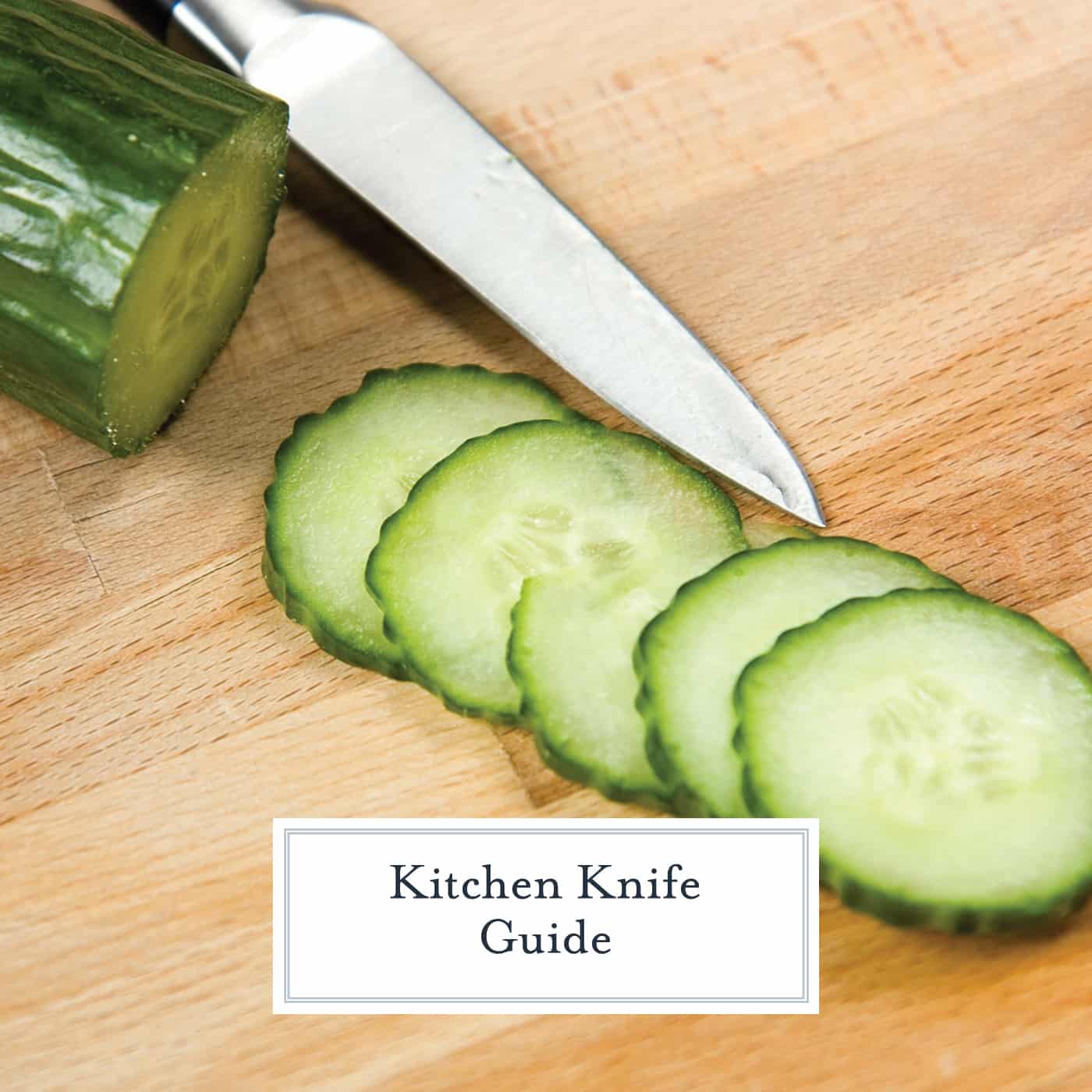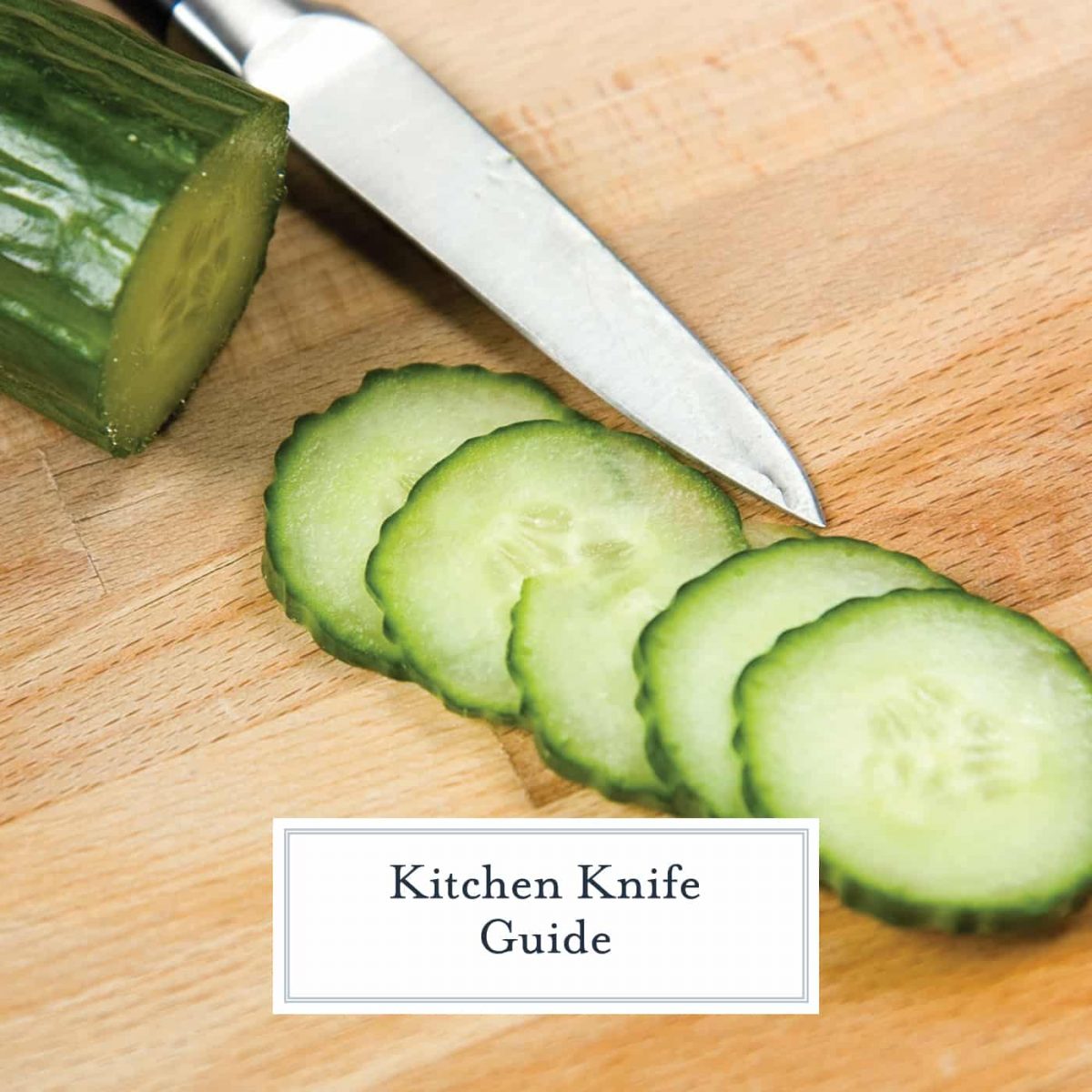 Kitchen Knife Guide includes how to pick the correct knife for the job, take proper care to ensure longevity and practice knife safety.
Any great chef will tell you that their knives are an extension of their arm and even travel with their own set.
Home chefs should also own a good set of knives, but past that know which knife to use for each job. A mechanic wouldn't try to fix a car with a paint brush, would he?
Here is a quick guide to your knife block that will help you pick the best tool for the job! (Scroll ALL the way to the bottom!)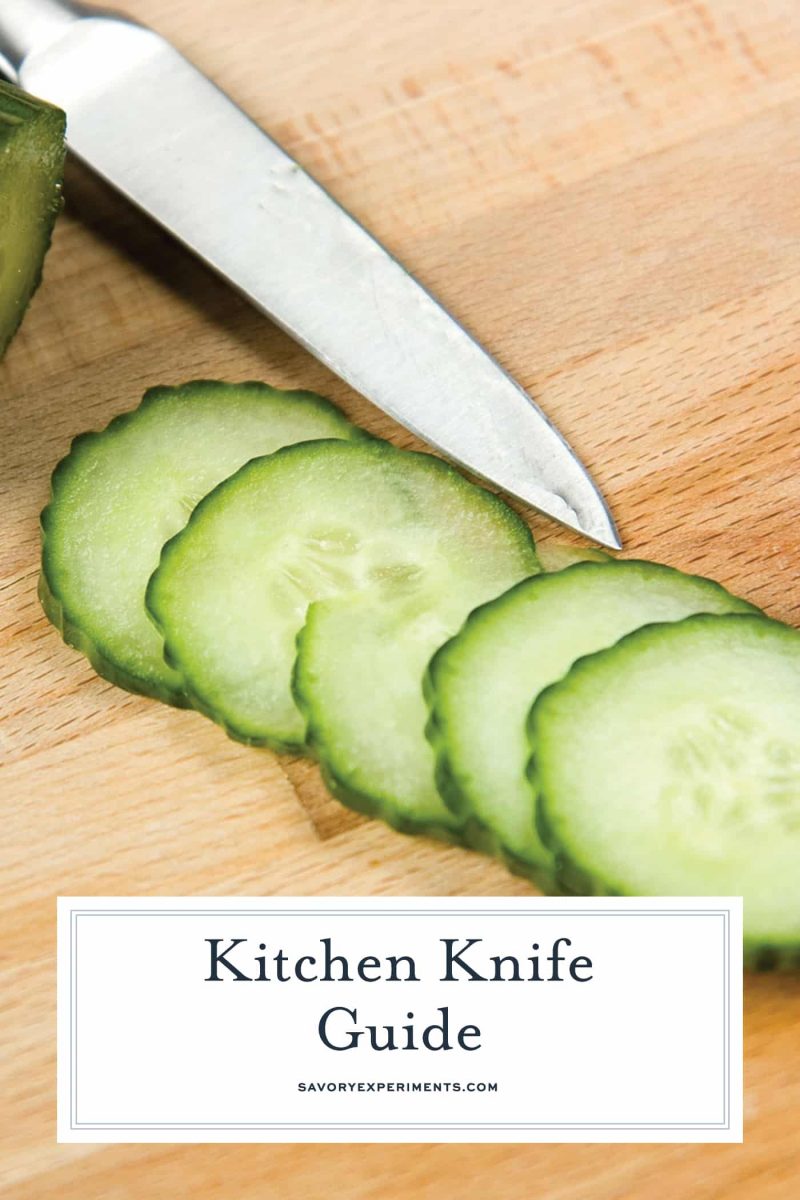 Why are good knives so important?
1. It makes expert cutting easy, ensuring clean cuts when butchering meats or chopping vegetables.
2. Gives you the ability to hammer through tendons and bones.
3. A good grip and sharp blades will prevent injuries.
4. Choosing the correct knife will give you prettier food without mangled edges.
Knife Maintenance:
1. Never scrape your food off the cutting board with the blade of your knife, it dulls the blade. Turn it over and use the blunt side.
2. Sharpen your knives regularly.
3. Always hand-wash knives, the heat and dishwasher soap will ruin the metal.
4. Store in a safe, non-humid place.
If you want to read more about basic knife skills, how to clean your knives and the most common ways to sharpen your knives, hop on over to my BASIC KNIFE SKILLS post!