This is part of a first part series documenting the renovation of our kitchen, mudroom and laundry room. For daily updates, check out our Instagram and Facebook stories showing behind the scenes footage of the process! We are excited to have partnered with BlueStar for this project.
The kitchen is the heart of the home. For many of us, we spend more hours here than in our bedroom, so it only makes sense to have one that is not only functional, but also beautiful.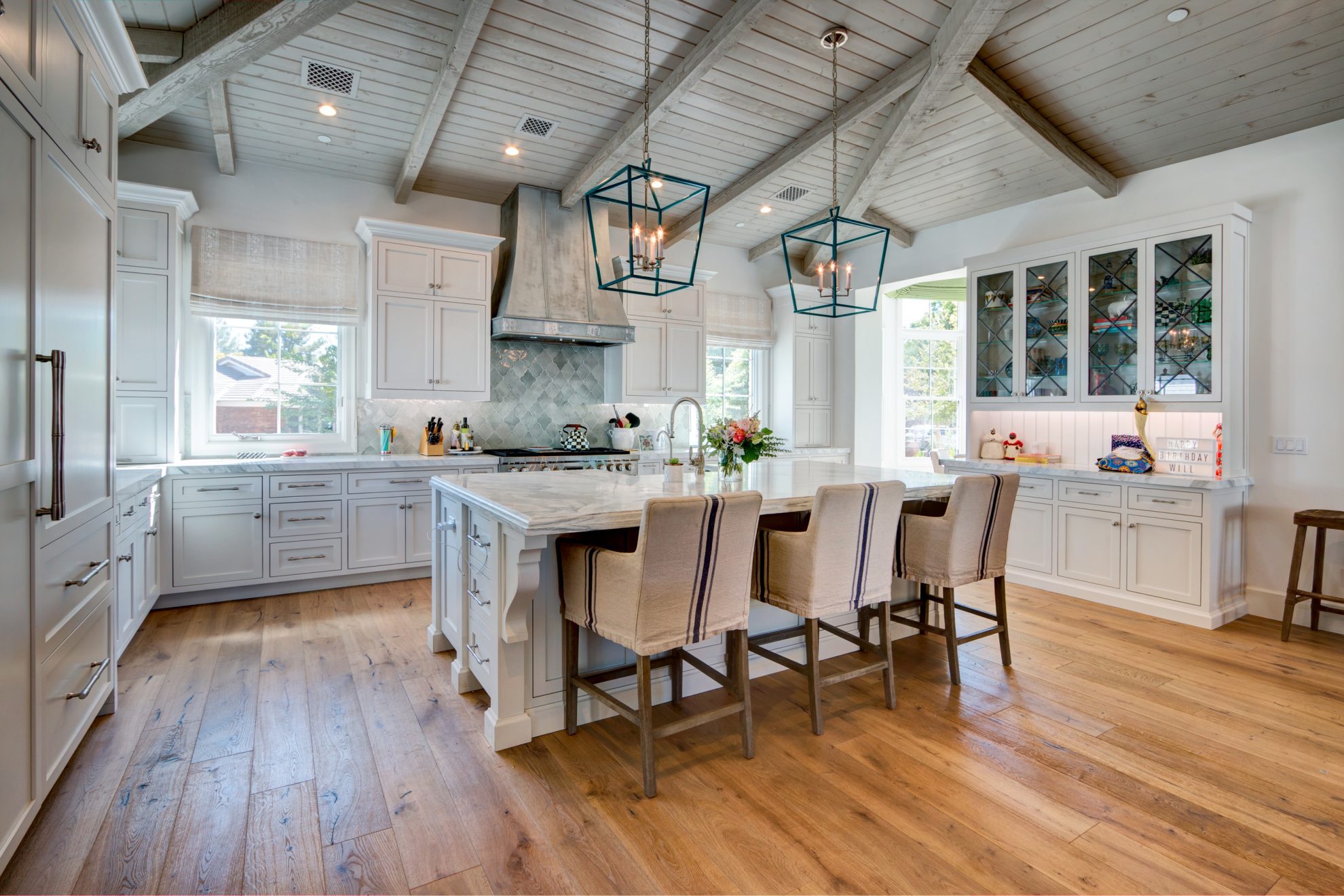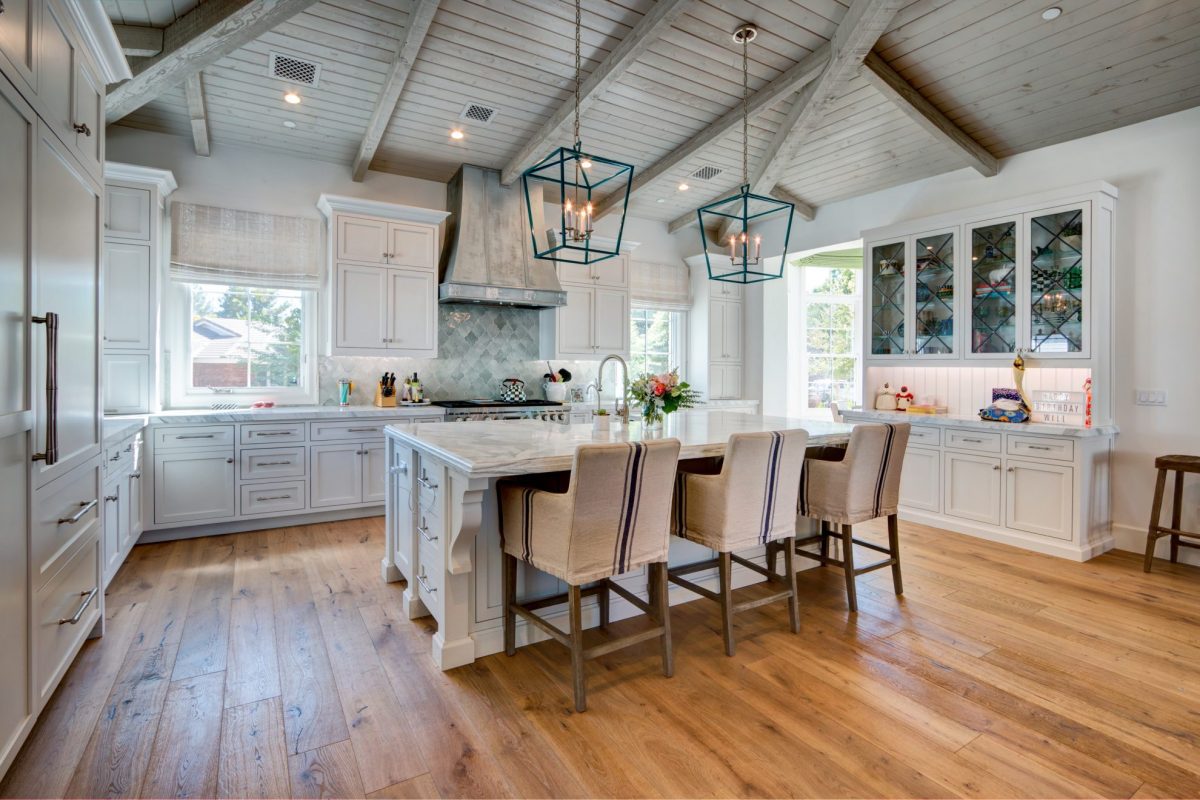 Before you get started, we urge you to consider a few items. Some are very apparent, like budget, and others might be things that the designers on HGTV fail to mention. We've spent years saving for our dream kitchen and it is finally time to execute the project. Here is what we've learned along the way.
The very first thing, and I can not stress this enough, is to hire a contractor. Interview several, get quotes, ask questions and know that if it is too good to be true, then it probably is. Unless you are a seasoned DIYer, this is a massive project that could end up costing way more if you make mistakes.
A contractor will prevent those from happening, bring light to hidden costs you didn't even know existed, provide ideas and potentially have connections and discounts otherwise not available to the average consumer. What you pay in costs for project management will be fully worth not having a headache and saving in other areas, not to mention your time.
Budget
This is first and foremost on everyone's list and the thing we like to talk least about: budget. My goal is not to ruin dreams, but to be realistic and realistic is NOT HGTV giving someone a beautiful new kitchen with brand new appliances for $30,000.
The biggest ticket items are:
Appliances
Cabinets
Counters
Establish your priorities and where you are willing to spend the most money. You can work backwards to allocate to other areas. For me, it was having a showpiece range. I found this with BlueStar.
Try designing your own BlueStar range HERE!
Appliances
Many folks wait to choose appliances until after they've designed the kitchen. I was about to be one of these people thinking most appliances were going to be a standard size. DON'T DO THIS.
Pick your appliances first and then cabinetry can be built around them ensuring that you get both the appliances you want and also perfectly fitting cabinetry. I am excited about this whole project, but the piece that makes me grin like a silly muppet is the range. We are so excited to have partnered with BlueStar to create the range of my dreams!
BlueStar offers cooking, refrigeration and ventilation options and get this… in over 1,000 colors. One thousand colors to pick from; if you can't find your dream color, then it doesn't exist. There are also custom textures and metal trim packages.
And if your mind wasn't blown picking those options there are different configurations, knobs and door styles. Your appliance will truly be a one-of-a-kind piece. The items that make your kitchen stand out among the others and bring the "WOW" factor. Stayed tuned for the rest of our Kitchen Reno Series to hear even more about BlueStar and follow along on social media to help us pick our range.
Cabinet Options
Our kitchen is large and seeing this is not only the center of our home, it is also essentially my office, so I need tons of storage. Cabinets are the largest line item on our list and this is after I chose a moderately priced cabinet. First, pick a style- farmhouse to fully modern or transitional, this is the first step.
Basic options for cabinets are:
Refacing- either striping and painting existing cabinets or getting new fronts. (most economical in most cases)
Prebuilt– these cabinets come in predetermined sizes and are already built and assembled. (mid-range)
Custom cabinetry– these will be 100% measured and specified to fit your space. The choices on interior material and finishes is wide and varies greatly in price. (most expensive)
From there you'll choose the overlay.
Full overlay– these are the least expensive and means that the cabinet doors won't meet in the center, instead there will be a strip of wood down the middle of each cabinet. (least expensive)
Partial Overlay- These cabinet doors will be sitting on top of the cabinet base, but will meet in the center and there will be no wood strip down the middle. (middle option)
Inset– Cabinet doors will be fully inlaid and flat into the cabinet base. (considerably more expensive- about 20%)
Next comes materials, finish and design. There are far more options here than we have time to discuss, but each will also impact the final budget.
Less elaborate designs on the doors will results in a lower cost. Our cabinet line had 8 tiers of pricing. The door I choose still had a little bit of intrigue, but was only a tier 2. I have a lot of cabinets and didn't want it to look too busy. Instead, I added more interest in cabinet pulls and other areas like the appliances, sink and faucet.
Weathered look- isn't is ironic that the more worn and older the look, the more expensive they get? We'll, it is true. Do for a cleaner look and your cabinets will be less expenses
Countertops are going to be another large ticket item. They also occupy a large amount of surface space and are the most likely to have patterns, so choose wisely.
The most popular counter trend materials right now include:
Granite– for the longest time granite was considered to be the upgrade from standard counters. Now it is the norm and base options in most new homes. Granite, however, can range in cost from fairly inexpensive to more expensive than marble depending on the design and availability. The benefits of granite are that it is pretty, durable and can withstand heat. The cons are that it does require sealing and special malignance to prevent stains. Stains do happen and can be taken out with a soft abrasive. Albeit not often, if you want something low maintenance, you might want to consider quartz.
Quartz (quartzite) is the new granite. It is beautiful, super durable, stain resistant without any special maintenance other than regular cleaning. The downside is that is that it states it is heat resistant but only up to 150°F, so you don't want to put your hot pots, pans and dishes directly on the surface. The price here also runs from fairly affordable to more than marble depending on the design.
Marble– Marble is considered to be the absolute epitome of nice kitchen counters,
Other surfaces like soapstone, concrete, porcelain and even butcher block.
From here you'll make choices like the finish and how the edges will be carved. A simple squared or rounded edge is standard and usually doesn't cost any more, but if you want something more intricate like a double or triple bevel, you will be paying more money.
The last piece of budget that I cannot stress enough is to have a contingency budget. This is for several reasons. The first is that you have no clue what you will find when the walls are opened. This is where HGTV is actually spot-on and most of those blunders, I fear, are actually real.
Mold, faulty wiring, water damage, plumbing. All of these are very real concerns with very real bottom lines to your budget regardless of the age of your home.
You might change your mind or add on more during the process. We just remodeled our basement and ended up adding 15% more of our initial budget in just additional outlets, built-in shelving, upgrade in the vanity for the bathroom and a slight overage in vinyl plank flooring.
Estimates are just that and have a large swing. Understand that an estimate is NOT the final cost and that many variables could impact your bottom line before completion.
What's next: Things to Consider When Picking Appliances and Before and After Kitchen Renovation