Arguably one of the most popular cookies, Oreos are made up of a creamy sweet  filling sandwiched between two crunchy chocolate cookies!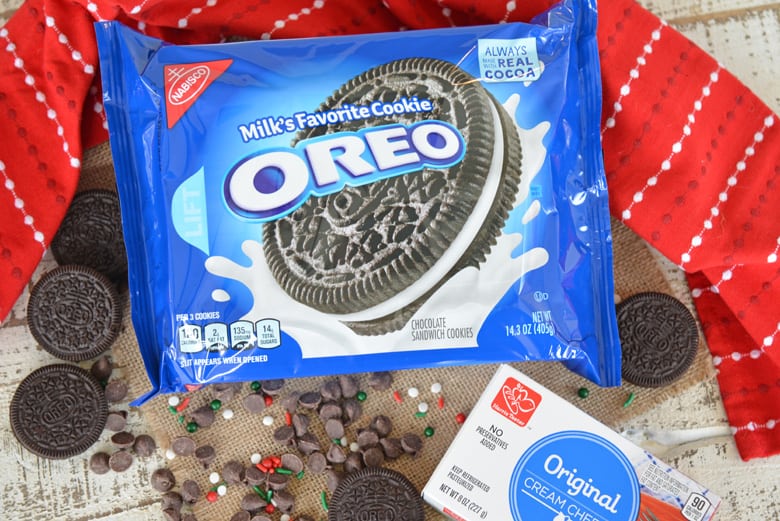 What is an Oreo?
We all know and love them. Those deliciously crunchy cookies that are found in the blue packaging at the grocery store: OREOS!
Of course, Oreos are great just by themselves with a big, cold glass of milk. But these cookies are super versatile and can be made into many different dessert recipes.
You can use them in:
ice cream
brownies
cake
cookies
pudding
cupcakes
truffles
And although we love the classic flavor, there are lots of other flavors too, and new ones all the time! Here are some of the most popular:
Birthday Cake
Double Stuffed
Chocolate
Peanut Butter
Red Velvet
Mint
Chocolate Peanut Butter
Golden
Dark Chocolate
Carrot Cake
Mega Stuffed
Lemon
Recipes that use Oreos: