I consider biscuit dough a fridge staple. No matter what I have on menus for the week or the month, there is always biscuit dough at the ready. It can be used in a whole host of ways from sweet to savory.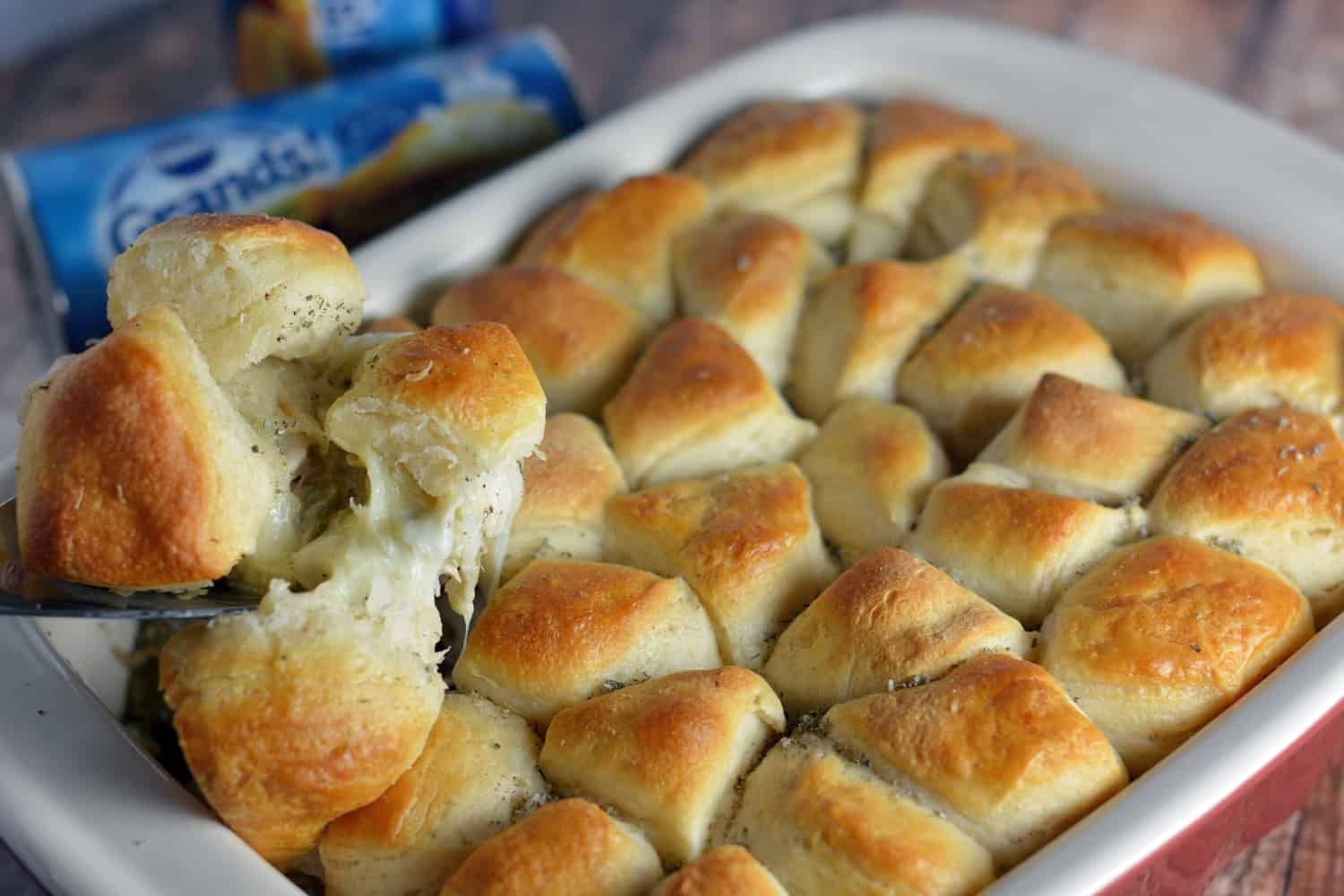 Biscuit dough in the can is a shelf-stable, refrigerated product that saves you the trouble of measuring, mixing and rolling out, from-scratch dough. It is a great time saver and quite delicious. They even come frozen now too.
The ingredients in each can vary by brand. The styles vary greatly too. You can find homestyle biscuits, the flaky variety, those that are buttermilk based and have a bit of a tang, and then there are some that are flavored with butter or honey (or both!)
Nowadays there are even the sweet ones that have blueberry or chocolate chips already in the dough and packets of icing on the side for when they come out of the oven.
Some fun ideas for using biscuit dough:
Savory Casserole Toppings
Monkey Bread
Garlic Knots
Doughnuts
Stuffed Savory Biscuits (think hamburger or Philly Cheesesteak)
Chicken and Dumplings
Hand Pies – both sweet and savory
It is such a user-friendly ingredient that the sky really is the limit in terms of what you can use it for.
Here are some great recipes using biscuit dough:
What is the best brand of canned biscuit dough?
What a high debatable question! Just kidding. If I had to choose a brand, I would probably say I am a Pillsbury Grands girl, but that doesn't mean you can't and shouldn't try the other brands out there.
I have heard wonderful things about both Annie's and Trader Joe's brands as well as the Shoprite varieties.
Is expired canned biscuit dough safe to eat?
I am not an expert, but from what I understand these expiration dates are typically a guideline. While I do my best to adhere to them, if it is close to the stated expiration date, I will sometimes still use it. Use your best judgment and do what you feel comfortable with.
How many biscuits are in the can?
You are typically getting anywhere from 8-10 biscuits per can.
Does canned biscuit dough need to rise?
As soon as you open the can, the biscuits will start to rise. You should use all the biscuits in the can when it is opened as they will deteriorate in terms of quality if you try to keep them in the fridge and bake them the next day.