If you've ever wondered what a pepperoncini is, you're in the right place! Find out the answer to that, plus the best ways to use pepperoncinis!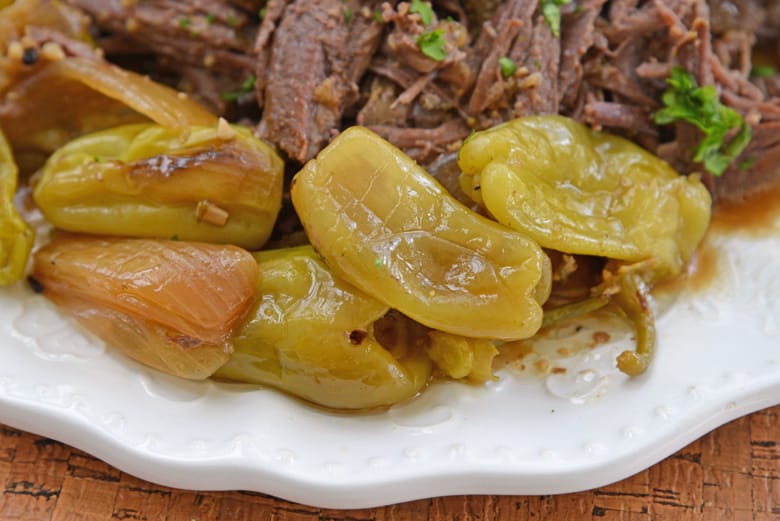 What is pepperoncini?
It's basically the generic name for Italian hot chili peppers. When they are fresh, they have a slightly sweet flavor (similar to a bell pepper.) However, they are most commonly eaten when they are pickled.
If you've ever eaten a salad at an Italian restaurant, chances are they put these peppers on the side of their salads. They might also offer then as a topping for pizza, or on their subs and sandwiches.
These peppers come from Europe, more specifically Greece and Italy. Although a "pepper," they are not hot at all, about the same heat as a pimento pepper. Very similar to a banana pepper.
When they are pickled, they are tangy and sweet, with just a little bit of heat. Enough to give them a delicious flavor.
Besides being used for pizzas, salads and subs, they are also one of the main ingredients used in the recently popular Mississippi Pot Roast recipe. They provide almost all of the flavor.
Recipes that use pepperoncinis: